LA Public Health Violence Prevention Program expands countywide
"It's important that we provide spaces for our communities to connect and to be empowered with resources to help prevent/end violence"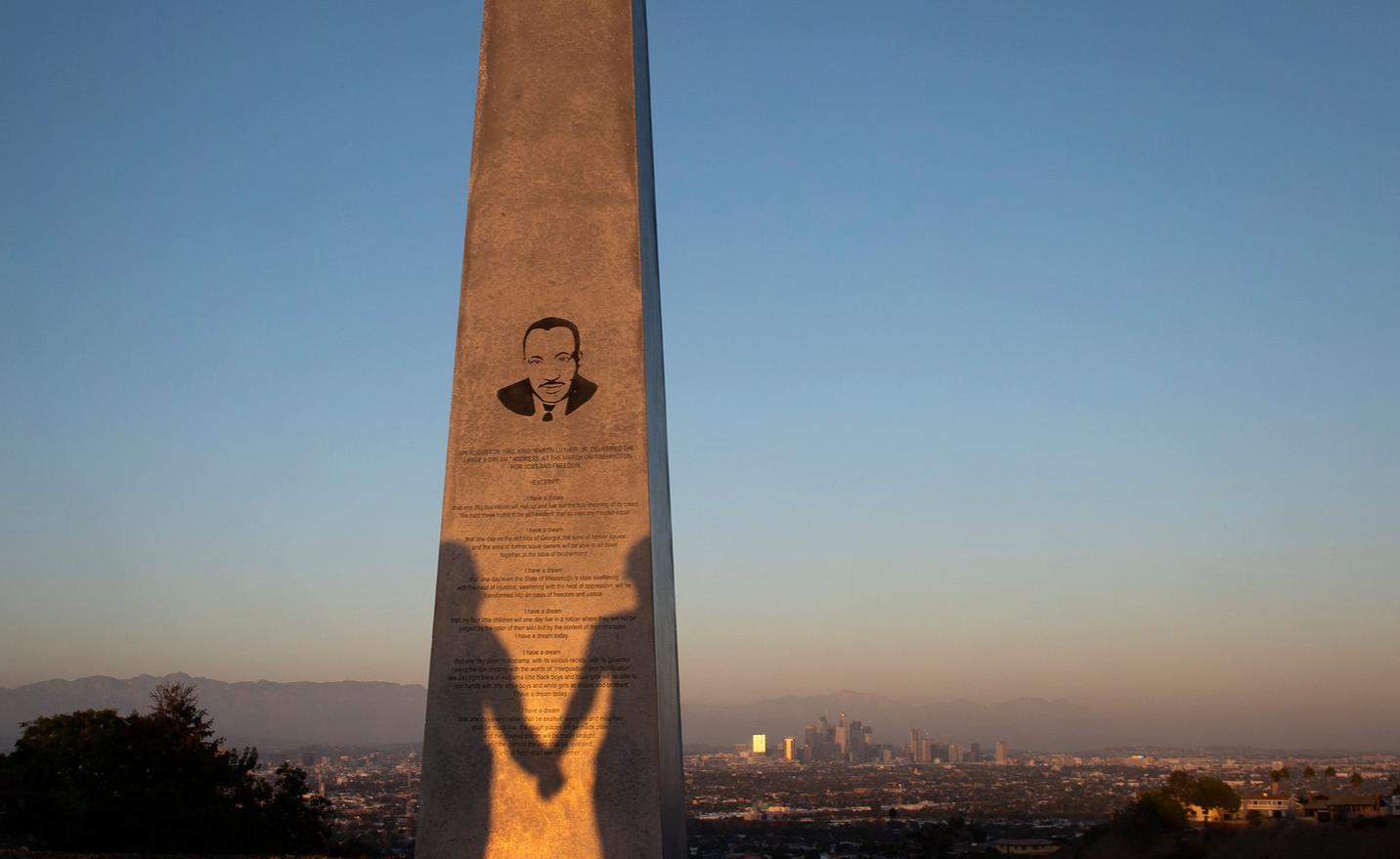 LOS ANGELES – As a part of National Public Health Week, the Los Angeles County Department of Public Health is announcing that the Office of Violence Prevention's (OVP) Trauma Prevention Initiative (TPI), which provides a comprehensive, place-based model for violence prevention and intervention that invests in community-driven safety solutions, including peer outreach and local leadership, is expanding to five new communities across the County.
Los Angeles County has seen an increase in violence over the past two years. Homicides rose 41% and gun homicides rose 39% in Los Angeles County in 2020 compared to 2019. The number of homicides in the first quarter of 2021 was 54% higher than the number of homicides in the first quarter of 2020, and 67% higher than in the first quarter of 2019.
The effects of violence on the lives of individuals, families, and communities in the County are physically, socially, and emotionally devastating. They are also unequal, as data on violence-related injuries and deaths makes it clear that people of color and people in communities that have borne the brunt of poverty, divestment, and racism are disproportionately impacted by violence.
TPI was first implemented in South Los Angeles communities in 2016. On July 13th, 2021, the LA County Board of Supervisors approved a motion to expand TPI to five new communities across the County and provide additional resources to South LA communities, including Westmont West Athens, Willowbrook, Florence Firestone, and unincorporated Compton. OVP partners with community members and stakeholders to adapt evidence-based violence prevention and intervention strategies to the unique needs of each community.
The Office of Violence Prevention (OVP) is advancing policy, practice and system change that works to increase access to safety, health and healing services and resources to all individuals regardless of race or zip code. This is best achieved by centering the voices of those most impacted by violence, investing in peer approaches and grassroots organizations, and uplifting trauma prevention and healing for both survivors of violence and those who work to address violence. OVP aligns county and community partners to bring a healing-centered and equity lens to address multiple forms of violence.
OVP's approach to address violence includes the following strategies:
Establishing Community Action for Peace Networks to build leadership, identify community priorities, and promote peace.
Street Outreach and Community Violence Intervention to respond to violent incidents and promote peace.
Hospital Violence Intervention to engage victims of violence in the hospital setting.
Hiring Peer Specialists with lived experience to support community engagement and intervention in each region.
TPI also collaborates with partners to support safe community hubs like the DPH Wellness Communities and School-based Wellbeing Centers, Libraries, and Parks and Recreation.
"It's important that we provide spaces for our communities to connect and express what safety means to them and to be empowered with the unique resources they need to help prevent and end violence –this is why the expansion of the Trauma Prevention Initiative is vital. The Second District championed initial investments in this initiative and, as a result, we have taken a comprehensive approach to ending violence that centers community leaders and survivors in developing the solutions. I commend the Department of Public Health's leadership in helping to make the Trauma Prevention Initiative more accessible throughout the County," said Los Angeles County Board of Supervisors Chair, Holly J. Mitchell.
"When Public Health established the County's Office of Violence Prevention, we prioritized a public health approach that could invest in community-led approaches to securing peace. Public Health believes violence is preventable and predictable. And that violence is the result of trauma," Ferrer said. "If we can heal the wounds of trauma, we can help stop violence. The County's Trauma Prevention Initiative is community-driven and centered on survivors. And key to this powerful work, are the members of the Community Action for Peace networks who are tireless partners in the neighborhoods, advancing peace goals, block by block."
For other Public Health Week events and more information, visit: publichealth.lacounty.gov/phweek.
LA Mayor Garcetti volunteers at Project Angel Food's Thanksgiving
For many of the celebrities joining Project Angel Food's Thanksgiving Day volunteers the day was about sharing the experience with family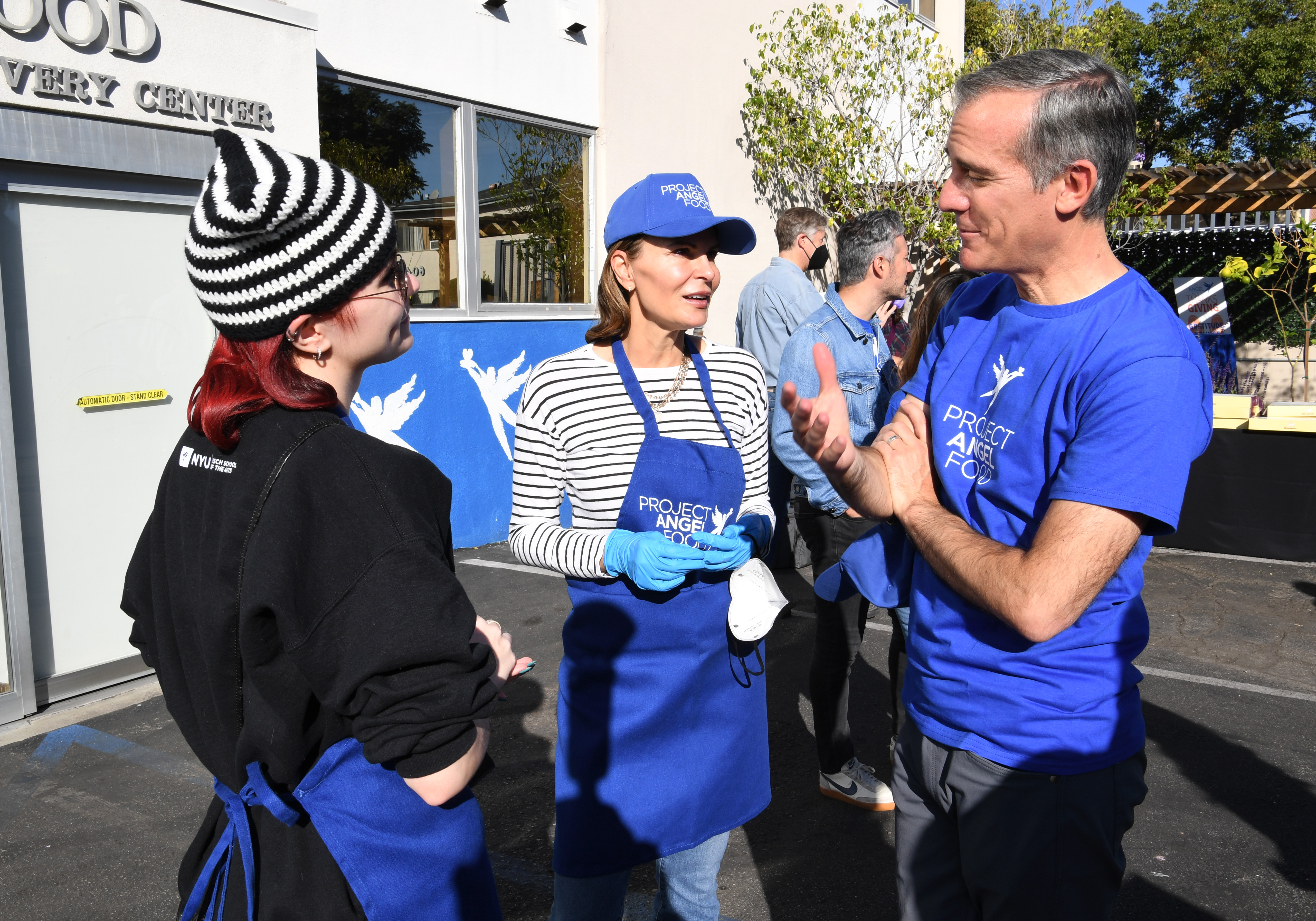 LOS ANGELES – In the early morning hours of Thanksgiving Day, Mayor Eric Garcetti joined Project Angel Food CEO Richard Ayoub, celebrity supporters and 225 volunteers and staff to prepare and deliver 7,400 meals on Thanksgiving Day to seriously ill and housing insecure people throughout 4,700 square miles of L.A. County.
"Mayor Eric Garcetti epitomizes what it is to be part of a community and lift one another through compassion and service. As he rolled up his sleeves and helped plate meals, he brought attention that while this is a day most of us are surrounded by people we love, we need to remember that some people don't have that," Project Angel Food CEO Richard Ayoub said. "He reminded us that no Angeleno should be alone and with a warm smile, a conversation and a meal, our volunteers can change the entire day for our clients, become angels in the City of Angels," Ayoub added.
For many of the celebrities joining Project Angel Food's Thanksgiving Day volunteer pool, the day was about sharing the experience with family. Volunteers included Lisa Rinna and husband Harry Hamlin; "Weird Al" Yankovic with his wife Suzanne and daughter Nina.
Also volunteering was Out actor and singer Cheyenne Jackson and husband Jason Landau with their twins Willow and Ethan. Jackson said the couple brought the children because, "I want to teach my kids to be grateful and thankful for everything that we have, and when you have the capability to give to other people, do it."
He also talked about the death of friend Leslie Jordan, a Project Angel Food supporter who died exactly one month earlier. "He was one of my best friends and it hit me really, really hard like so many people," he said.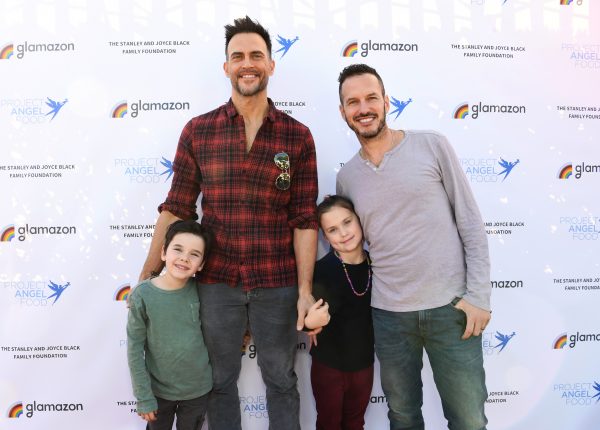 American Idol favorite Ava Maybee with her mother, and Melissa Rivers with son Cooper Endicott, continuing her mother Joan Rivers' legacy of volunteering on Thanksgiving.
Avatar: The Way of Water star Trinity Bliss brought her parents just weeks before the December 16 release of the highly anticipated film. "I'm so honored to work alongside so many people to bring a warm, delicious, tasty meal to people in need."
Of her much-anticipated film, Avatar: Way of Water, Trinity added, "Avatar was amazing, but I think Avatar: The Way of Water is going to be just so much more dramatic and be an experience people are going to need to experience in theaters."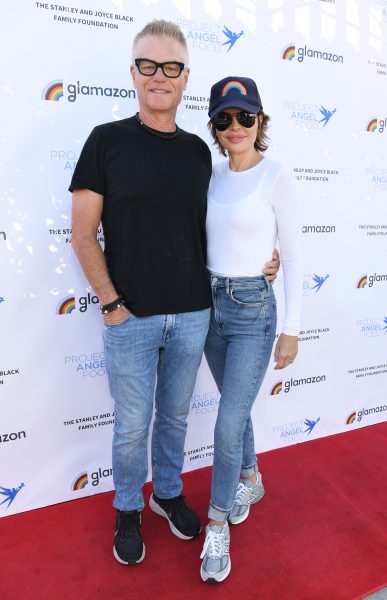 Lisa Rinna reflected on the fact that Project Angel Food is the primary source of food for most of its clients. "It's so important because that is going to be their only meal of the day." her husband Hamlin added, "to have the opportunity to give back is amazing."
Other celebrities included Eileen Davidson (RHOBH, Days of Our Lives), Peter Porte (Days of Our Lives), Juan Pablo Di Pace (DWTS, Fuller House), Olympian Tai Babilonia, Tim Bagley (Gracie & Frankie, Will & Grace), Michael Hitchcock (The Resort, Crazy Ex-Girlfriend), Lawrence Zarian (The Kelly Clarkson Show), Marc Malkin (Variety), James Wallington and Will Jardell (Amazing Race Season 32 winners), Romeo Escobar (Survivor 42 runner-up), and parenting author Donna Tetreault.
The 7,400 meals being delivered on Thanksgiving included 1,600 traditional turkey dinners to critically ill men, women, children and their caregivers, 5,600 Medically Tailored Meals and breakfasts regularly scheduled for Thursday delivery, and another 200 meals were provided to Project Angel Food community partner PATH for residents for two of PATH's Interim Housing and Permanent Supportive Housing sites.
Volunteers provided contactless "drive-by" pick-up of the meals which were then delivered to Project Angel Food clients. Traditional Thanksgiving dinners consisted of roasted turkey, root vegetables, stuffing, gravy, cranberry sauce and a slice of pumpkin cheesecake. Vegetarian meals were also provided.
The meal was sponsored by the Stanley and Joyce Black Family foundation with Glamazon (Amazon's affinity group for the LGBT+ community) sponsoring the volunteer event.
Project Angel Food CEO Richard Ayoub noted that Project Angel Food strives to end food insecurity and improve health outcomes of critically ill men, women and children in Los Angeles with Medically Tailored Meals, delivered with care and compassion.
Over 2,500 clients are fed daily. Project Angel Food delivers 1.3 million meals each year.