West Hollywood in brief- City government in action this week
National Sexual Assault Awareness & Prevention Month, Pet Vaccination Clinic April 2022 & City Rescinds Vaccine Requirements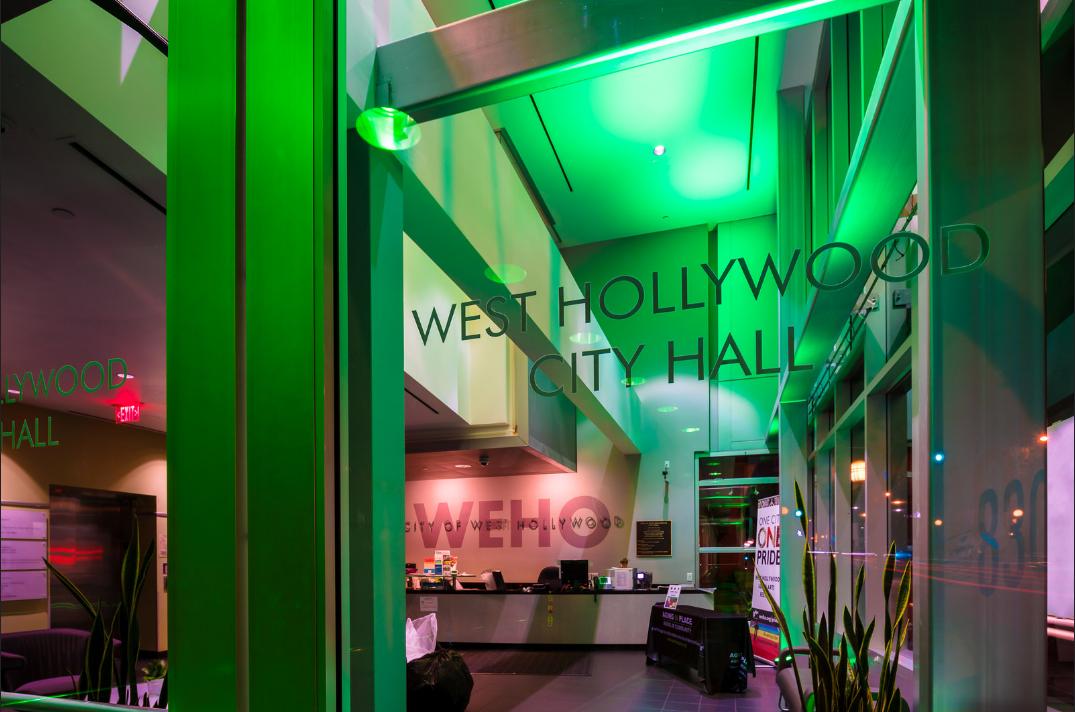 WEST HOLLYWOOD – The City of West Hollywood joins communities around the world to recognize National Sexual Assault Awareness and Prevention Month in April. According to the Centers for Disease Control and Prevention, nearly 1 in 5 women in America experiences a rape or attempted rape, and nearly 44% of women and about 25% of all men experience some form of sexual violence in their lifetime.
Within the LGBTQ community, approximately 1 in 8 lesbian women (13%) and nearly half of bisexual women (46%), have been raped in their lifetime; four in 10 gay men (40%), and nearly half of bisexual men (47%) have experienced sexual violence other than rape in their lifetime. According to a 2015 U.S. Trans Survey conducted by the National Center for Transgender Equality, approximately 47% of transgender people are sexually assaulted in their lifetime.
As part of efforts to prioritize nightlife safety in the community, the City Council of the City of West Hollywood will hold a Special City Council Study Session to address nightlife safety. The Study Session will take place on Monday, April 25, 2022 at 6 p.m. at the City's Council Chambers/Public Meeting Room, located at 625 N. San Vicente Boulevard.
The Study Session will include representatives of the City's Public Safety Commission, Lesbian & Gay Advisory Board, Transgender Advisory Board, and Women's Advisory Board. An agenda for this meeting will be posted prior to the meeting at www.weho.org/agendas. 
The City encourages community members to wear jeans on Denim Day, Wednesday, April 27, 2022. Denim Day is an internationally recognized day to raise awareness about rape and sexual assault. It was founded by the nonprofit organization Peace Over Violence following a 1999 court ruling in Italy in which a rape conviction case was overturned with the argument that, because the victim had been wearing tight jeans at the time of the assault, she must have been expressing consent. Each year, City staff members and public safety partners recognize Denim Day by wearing denim, including the participation of Deputies and personnel from the Los Angeles County Sheriff's Department's West Hollywood Station. Denim Day recognition is organized each year by the City's Public Safety Department in the spirit of uniting against sexual assault, to break the silence about sexual violence, and to stand up in support of survivors.
The City of West Hollywood is continuing its work to raise awareness about sexual assault and consent with its "Only Yes Means Yes" campaign. First launched in 2016, the #onlyYes campaign was expanded in 2021 with additional focused outreach, graphics, and messaging in and around nightlife establishments. Community members can amplify the Sexual Assault Awareness and Prevention Month message by using the hashtags #DenimDay, #OnlyYes and #Consent.
The City of West Hollywood has a range of ongoing efforts in place to assist in creating and maintaining a safe environment in nightlife business establishments that serve alcohol. The City of West Hollywood became the first city in California to pass an Ordinance, in late 2021, to require Bystander Intervention training for personnel in business establishments that serve alcohol for onsite consumption.
The training program began in March 2022; training is provided by the Rape Treatment Center (RTC) at UCLA Santa Monica Medical Center and provides an educational course that addresses the issue of drug-facilitated sexual assaults and date rape drugs. The training also promotes the proactive role that onsite alcoholic beverage sales establishments can take in the prevention of sexual assaults.
To date, more than 1,200 employees have taken part in this training. It is anticipated that more than 1,800 individuals will be trained through the program by summer 2022. For additional information about the City of West Hollywood's Bystander Intervention training program for establishments that serve alcohol for onsite consumption, please contact Danny Rivas, the City of West Hollywood's Acting Director of Public Works, at (323) 848-6424 or at [email protected]. 
If you or someone you care about has been a victim of sexual assault, domestic violence or intimate partner stalking, there are resources to help.
The Los Angeles County Rape and Battering Hotline, Peace Over Violence, a confidential non-judgmental resource where emotional support, advocacy, information, and referrals are available, can be reached 24-hours-a-day by contacting (213) 626-3393 or (310) 392-8381 or at www.peaceoverviolence.org.
The Los Angeles LGBT Center's STOP Violence Program works to increase access to mental health and supportive services for LGBTQ survivors of sexual assault, domestic violence, and intimate partner abuse. Call (323) 860-5806 or email [email protected].
The Jewish Family Service's Family Violence Program provides confidential 24-hour crisis lines for victims of abuse by contacting (310) 858-9344 (English/Spanish); (818) 464.2864 (Farsi) and (310) 858-9344 (Jewish Orthodox).
The Rape, Abuse, & Incest National Network (RAINN), organizes the National Sexual Assault Telephone Hotline, a referral service that can put you in contact with your local rape crisis center. The hotline can be reached 24 hours a day at (800) 656-4673, or access RAINN's chat feature for help at www.rainn.org.  The City of West Hollywood provides a variety of helpful tips on its website regarding safety and prevention. To find out more information, please visit www.weho.org/publicsafety. For more information about Denim Day, please call the City's Public Safety Department at (323) 848-6414. For people who are Deaf or hard of hearing, please call TTY (323) 848-6496.
City Rescinds Vaccine Requirements and Updates COVID-19 Policies
The City of West Hollywood reminds community members and businesses that City Vaccine Verification Requirements are no longer in effect. Requirements, which had taken effect in October and November 2021, were rescinded on March 21, 2022 in order to more fully align City requirements with updated Los Angeles County and State of California policies.
Patrons and employees of Covered Businesses (generally defined as establishments where food and drink are served indoors; personal care facilities; and gyms/fitness establishments) no longer need to ensure proof of vaccination. Members of the public entering West Hollywood City Hall and City facilities (including City Contractors), additionally, no longer need to provide proof of vaccination; the City has opted to maintain its vaccination verification requirement at this time for City employees, temporary employees, interns, contracted personnel, and volunteers.
Throughout the COVID-19 pandemic, the City has issued a range of Emergency Executive Orders and Urgency Ordinances. Following updates from the State of California and Los Angeles County regarding COVID-19 policies, the City Council of the City of West Hollywood, at its regular meeting on Monday, March 21, 2022 – in addition to rescinding Vaccine Verification Requirements – rescinded a series of COVID-19 orders. These modifications are outlined in City Resolution No. 22-5492: www.weho.org/home/showdocument?id=52675.
Businesses and community members in the City of West Hollywood should continue to adhere to COVID-19 guidance established by the Los Angeles County Department of Public Health. Details are available on the LA County Public Health COVID-19 website area: www.ph.lacounty.gov/media/Coronavirus.
The State of California and the County of Los Angeles have, during the past few weeks, experienced declines in COVID-19 case counts, test positivity rates, and related hospitalizations since the height of the Omicron variant surge. That said, with highly infectious BA.2 subvariant increases in Los Angeles County and other parts of the world, community members — especially people who are at elevated risk of severe illness — should continue to follow safety protections, such as indoor mask-wearing.
Public Health officials remind the public that it is critical to get vaccinated and to stay up to date with COVID-19 vaccines. The Centers for Disease Control and Prevention (CDC) recently updating its recommendations to allow certain immunocompromised individuals and people over the age of 50 who received an initial booster dose at least 4 months ago to be eligible for another mRNA booster to increase their protection against severe disease from COVID-19. To find a vaccination site, please visit www.VaccinateLACounty.com.
Getting tested if experiencing symptoms remains a critical preventive step, as well. COVID-19 testing remains widely available across LA County. Residents should first call their healthcare provider for a COVID-19 test. For people who cannot get a test through a healthcare provider, free testing is available. Los Angeles County coordinates a COVID-19 West Hollywood testing site at Plummer Park, located at 7377 Santa Monica Boulevard.
Tests are administered by Fulgent Genetics and advance appointments must be made at la.fulgentgenetics.com. Los Angeles County Health Services has a Pick-Up COVID-19 Testing Kit program at 14 LA County library sites including West Hollywood Library that allows residents to pick up a PCR test kit and return it at designated locations.
For more information about testing, please visit https://covid19.lacounty.gov/testing.
Ukraine Fundraiser Russian Arts and Culture Month Save The Date
The City of West Hollywood annually celebrates the rich traditions brought to the United States by Russian-speaking immigrants from the former Soviet Union. Each year, the City recognizes Russian Arts and Culture Month to embrace the diverse identities and cultural history of Russian-speaking community members whose origins span wide-ranging territories with varied religious and social traditions.
The former Soviet Union encompassed 15 republics — Russia, Ukraine, Georgia, Belorussia, Uzbekistan, Armenia, Azerbaijan, Kazakhstan, Kyrgyzstan, Moldova, Turkmenistan, Tajikistan, Latvia, Lithuania, and Estonia — and Russian culture, itself, has withstood centuries. With more than 100 distinct ethnic groups within the former USSR, Russian culture does not represent any one group. For Russian-speaking people, Russian language unites people and serves to connect and deepen a common culture across regions.
This year, as the devastation of war grips Ukraine following unprovoked attack and invasion from Russian military forces, programming for Russian Arts and Culture Month will focus on standing for peace in Ukraine and mobilizing efforts to raise funds to support refugees.
On Sunday, May 22, 2022, the City and its Russian Advisory Board will host a West Hollywood Fundraiser for Refugees from Ukraine in place of its annual Russian Arts and Culture Festival programming.
The event will take place from 11 a.m. to 7 p.m. at Plummer Park, located at 7377 Santa Monica Boulevard. It will embrace the opportunity to explore and share the deep historical elements of Russian culture within a broader understanding of empathy and support of Ukraine. Donations will be collected to support organizations assisting Ukrainian refugees. Other events during the month of Russian Arts and Culture Month will also be refocused to serve as fundraisers for people in Ukraine and Ukrainian refugees.
Details about the event and about additional programming during May are available at www.weho.org/fundraiser.
Additionally, the City has activated its West Hollywood Responds program to help encourage contributions to agencies and organizations that are working to help people in Ukraine. The City has assembled a list of organizations on its website at www.weho.org/wehoresponds and is encouraging community members to take part in donating to organizations that are in urgent need of contributions.
About the Russian-Speaking Community in West Hollywood — The City of West Hollywood is home to a large community of people from regions of the former Soviet Union. According to a 2013 survey of the community in West Hollywood, there are 3,872 people who live in the City who identify a former region of the Soviet Union as their primary ancestry. This represents approximately 11 percent of the City's total population of 34,399 people.
Many Russian-speaking community members established roots in West Hollywood after fleeing from discrimination and antisemitism. In the early 1970s, the then-USSR experienced a wave of emigration due to the politics of the government. Many people chose to come to Los Angeles to embrace the future opportunities of a free world for themselves and their children. They came here by way of support provided by local programs and nonprofits to assist Jewish immigrants in what would become incorporated as the City of West Hollywood. The City remains a thriving hub for the Russian-speaking community in the region.
Since 2001, the City has recognized Russian Arts and Culture Month to bring to life the cultural and creative traditions of Russian-speaking community members with programming highlighting rich visual arts, performing arts, language, and history.
For additional information about the West Hollywood Fundraiser for Refugees from Ukraine in recognition of Russian Arts and Culture Month, please call the City's Russian Information Line at (323) 848-6501 or email [email protected].
For more information, please contact Tatyana Rodzinek, City of West Hollywood Russian Community Programs Coordinator, at (323) 848-6826 or at [email protected].
For people who are Deaf or hard of hearing, please call TTY (323) 848-6496.
Pet Vaccination Clinic April 2022
Two Low-Cost Vaccination Clinics will take place at the West Hollywood Community Center at Plummer Park, located at 7377 Santa Monica Boulevard, in the outdoor patio area. The clinics are pop-ups offered by Low-Cost Pet Vaccines of Southern California.
The first clinic will take place on Saturday, April 16, 2022 from 10 a.m. to 12 p.m.; the second clinic will take place on Saturday, April 30, 2022 from 10 a.m. to 12 p.m. Masks are not required, but are recommended for COVID-19 health and safety.
All dogs must be on a leash or in a carrier; all cats must be in carriers. Participants are advised to bring medical records for dogs and cats, if such documents are in possession. Cash and checks, as well as Venmo and Zelle payments will be accepted. Credit cards will NOT be accepted.
Services offered will include:
$15 Rabies vaccinations for cats and dogs
$20 Canine Coronavirus for dogs
$28 DAP-Parvovirus + Lepto4 (8-in-1)/Moquillo for dogs
$15 DA2P-Parvo for dogs
$15 Bordetella for dogs
$40 Dog Flu Bivalent/Influenza for dogs
$30 Rattlesnake Vaccine for dogs
$45 Lyme Disease for dogs
$25 Leptospirosis for dogs (Leptospirosis will be offered as a first dose on April 16 and requires a second dose on April 30)
$20 FVRCP (3-in-1) for cats
$30 Feline Leukemia for cats
$30 Tapeworm Injection for dogs and cats
$40 Microchip for dogs and cats
$20 Broad Spectrum De-Wormer
The Los Angeles County Animal Care & Control Department has also opened eligibility for the Dog and Cat Spay/Neuter Voucher Program to West Hollywood residents. More information, voucher values, and the voucher application is available in PDF format on the County website. Los Angeles County Code §10.20.350 requires all residents of unincorporated areas in Los Angeles County (this includes West Hollywood) to have their dogs and cats older than four months of age spayed or neutered. 
For more information about the voucher program email [email protected] or call (562) 345-0321.
For more information about Low-Cost Pet Vaccines of Southern California, please visit www.lowcostpetvaccines.com.
For additional information, please contact Dan Mick, the City of West Hollywood's Code Compliance Supervisor, at (323) 848-6882 or at [email protected].
For people who are Deaf or hard of hearing, please call TTY (323) 848-6496.
Goodbye Big Gay Starbucks WeHo- Thank You for the Memories
Moments after store manager told customers they had to go, ladders went up in front of the store & the Starbucks letters were promptly removed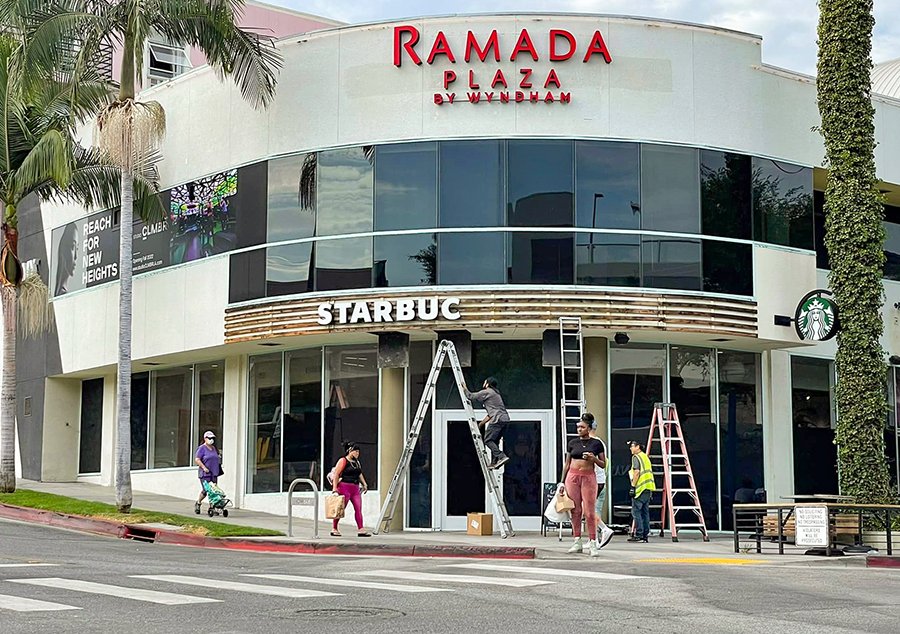 By Paulo Murillo | WEST HOLLYWOOD – The beloved Big Gay Starbucks West Hollywood, located on the corner of Santa Monica Boulevard and Westmount Drive, officially closed its doors forever at exactly 2:00 p.m. on Sunday, July 31, 2022—"Thank you for joining us today, but today is our final day of operations. We are officially done" store manager, Acacia Blenchard, told a group of loyal customers inside the store.
"Thank you for allowing us to serve you for 27 years. It's been wonderful. We've appreciated being a part of this community, but on that note guys, I have to ask you all to go."
ATTENTION CUSTOMERS!!! Big Gay WeHo Starbucks has left the building. Thanks for the memories. #wehotimes #wehocity #weho #wehonews #wehostrong #westhollywood #starbucks pic.twitter.com/mSpFRvzjoS

— WEHO TIMES (@WEHO_TIMES) August 1, 2022
I worked the front desk at the Sports Connection when Starbucks Coffee West Hollywood first opened its doors across the street in the year 1995. I was young and too self-possessed to pay attention to the opening ceremony of a coffee shop back in those days. I had no idea the space at 8595 Santa Monica Boulevard would become such huge a part of my West Hollywood experience. Truth is, that Starbucks always existed in mind's eye, and I figured it would continue to live on way past my own existence, so being asked to go for good on a Sunday afternoon was beyond surreal to me. I still need some time to process that I can no longer walk through those double doors and reminisce about the good old days.
And good old days they were.
The West Hollywood Starbucks was my jam. I kept it simple with a Venti Drip. I hung out there almost every day for its first two decades of operations. It was never really about the coffee, or the pastries fresh off the fridge, but more about the social setting on a corner where there was always something happening and something to see while you sipped on some coffee or tea.
Memories take me back to a time when LGBTQ+ meant you were gay, and guys sat behind a glass wall to gawk at the men passing by in spandex short shorts and spaghetti tank tops on their way to the gym (we called it bird watching, IF you know what I mean). It was common to see shirtless guys stretched out on the patio chairs, posing for cameras that weren't there, way back before God invented selfies. Men made a spectacle on Santa Monica Boulevard while they sunned themselves, giving the Big Gay Starbucks more notoriety with a spot that was dubbed "The WeHo Beach."
It was a place for cruising before hookup apps like SCRUFF and Grindr ruined our social sexual skills. Guys would do their seductive dances while nursing a cup of joe. Then one guy would get up and the other guy would follow him to the restroom by the pool area of the Ramada Inn a few doors down (or so I've been told…cough).
However, the Gay Bux wasn't always about looking at boys, or hooking up, or being surrounded by friends for hours on end. Many times we'd embrace our inner nerd, and crack open a book and have what I'd call Super Quiet Reading Time, which is telling of how much we loved being inside the Gay Bux.
There are so many memories on that corner. I fell in love with random strangers, I laughed my ass off with the employees at the counter, and no matter how I practically lived there, the baristas always found a new way to jack-up my name.
I also went THROUGH IT inside that place. This is the spot where I nursed my fair share of hangovers the morning after; it was my reliable go-to when I needed a pick-me-up after crashing and burning from a bumpy night of drugs and debauchery during my party and play days; it's also where I lost some major cool points after I got sober and made it a place to fellowship with local sobers (the full circle of WeHo life).
I'm not sure when my perception of that space changed and the energy didn't seem the same. I think it dates back to when they decided to fix what was not broken in 2010. They remodeled inside, removed the tables and chairs on the Westmount Drive side, and they added a patio railing that separated sunbathers from Santa Monica Boulevard. It was goodbye WeHo Beach; hello WeHo Corral. It just wasn't the same.
I can't pinpoint why I stopped making that space my usual hangout for the past five or six years. Maybe I got tired of seeing the same faces setting up shop and taking up office space day-in and day-out; maybe it was the homeless issues with the screaming man making it impossible to have my Super Quiet Reading Time; maybe it was the closure of 24-Hour Hour Fitness (former home to the Sports Connectiom) and the lack of endorphins that depressed the living hell out of me.
It stopped being my jam, but I always took comfort in knowing that the Big Gay Starbucks in West Hollywood would always be there for me, should I ever want to visit and relive the good old days of WeHo.
And now the place is gone.
"I haven't been in a room so solemn since Rock Hudson's memorial," said local WeHo personality Bobby Trendy while he waited for the place to officially close.
"It's a sad, sad day," said store manager Blenchard right before announcing the closing time, "It's been a day full of heartbreak. We've been saying goodbye to the entire community. So now we're asking everyone to leave so our partners can have a moment of decompression. We want to say our own goodbyes to this space and console each other privately."
Whether you believe the place shut down because of safety reasons, because Starbucks corp was making a political statement about defunding the police, or because it was a union bust, none of that really matters in the end. We lost yet another West Hollywood gem.
Adding insult to injury, they didn't waste any time erasing 27 years of community history. Moments after store manager Acacia Blenchard told customers they had to go, ladders went up in front of the store and the Starbucks letters were promptly removed and the WeHo Corral vanished on Santa Monica Boulevard.
Goodbye Big Gay Starbucks Coffee West Hollywood. Thank you so much for the memories. You join the French Market, Yukon Mining Company, Silver Spoon Restaurant, Coffee Bean WeHo, The Athletic Club, 24-Hour Fitness Sport, and a long list of LGBTQ+ spaces that have been erased from our GPS apps, but will never ever forgotten.
The end.
*********************
The preceding article was previously published by the WeHo Times and is republished by permission.
Tail O the Pup sells out of pups – will be closed till Monday
"WOAH! You loved our pups so much, you sold us out. "We'll be back Monday, see you then! Thank for all the overwhelming love and support"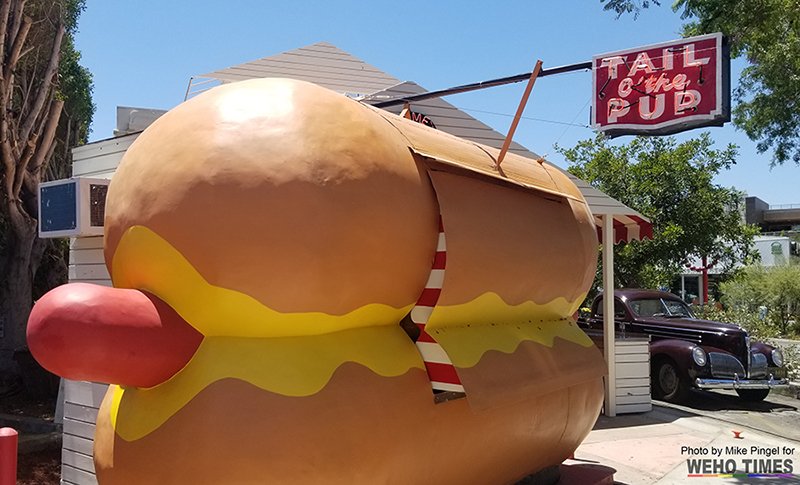 By Paulo Murillo | WEST HOLLYWOOD – The newly reopened Tail O the Pup closed for this weekend shortly after its grand re-opening ceremony this past Wednesday, July 20, 2022.
According to the owner's social media, they are fresh out of pups—"WOAH! You loved our pups so much, you sold us out," reads a post on their Instagram account. "We'll be back Monday, see you then! Thank for all the overwhelming love and support."
It is not yet clear how many "pups" were in stock and sold in less than a week. What is clear is that those planning to drive from afar to taste a pup this weekend, will need to wait just a few days longer.
The historic hot dog stand celebrated its grand re-opening with a ribbon-cutting ceremony hosted by the West Hollywood Chamber of Commerce. West Hollywood Mayor Lauren Meister joined co-owner Bobby Green and his business associates at the celebration for the ribbon-cutting.
Tail O the Pup was officially acquired by the 1933 Group in 2018. The new owners spent the past three years searching for a location in West Hollywood—positioned on a corner along a major street and near its original location 75 years ago on La Cienega Blvd. near Beverly Blvd. They chose 8512 Santa Monica Blvd. in West Hollywood as its new home. Positioned along a walkable corridor of Route 66, the 2,700 square foot property offers a can't-miss facade for the walk-up food stand and will include al fresco dining areas complete with a beer garden.
The West Hollywood building itself offers additional historical backstory for the new Pup. Dating back to 1958, it once operated as a music studio where The Doors recorded "L.A. Woman" in 1971.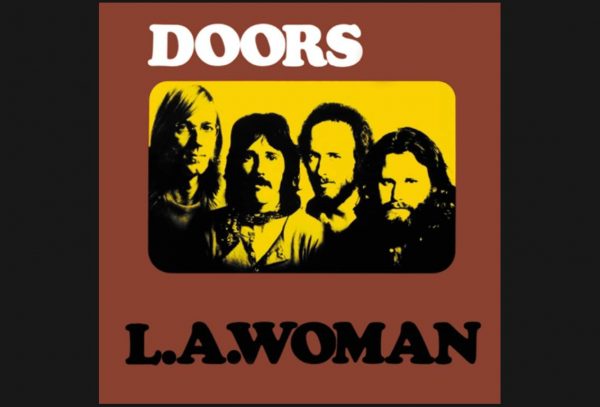 The original hotdog stand first opened in 1946. Dennis and his Father Eddie Blake owned the hotdog stand since 1976. It originally stood on the northwest corner of Beverly and La Cienega boulevards.
The opening of Sofitel Hotel in the 80s moved it down the street to the northwest corner of Beverly and San Vicente boulevards. It would move further north to a Cedars Sinai parking lot on San Vicente, before vanishing in 2005. It's been in storage since and rumored that it was reopening at various locations dating back as far as 2016.
A roster of Hollywood stars became longstanding fans, often photographed in front of the Pup, including actresses Sigourney Weaver and Betty White as well as band members of Devo and The Go-Go's.
It has made several television cameos—showcased by Jim Henson in a 1987 episode of The Muppet Show, featured in George Benson's music video for his 1980 Billboard hit "Give me the Night," and lured culinary legend Anthony Bourdain during a 2002 episode of his travel and food series "A Cook's Tour."
********************
The preceding piece was previously published by the WeHo Times and is republished by permission.
WeHo Black leadership in solidarity with Block by Block ops manager
"Ask yourself: would you want to be defined in life by the worst mistakes of your life? Would you want society to throw you away?"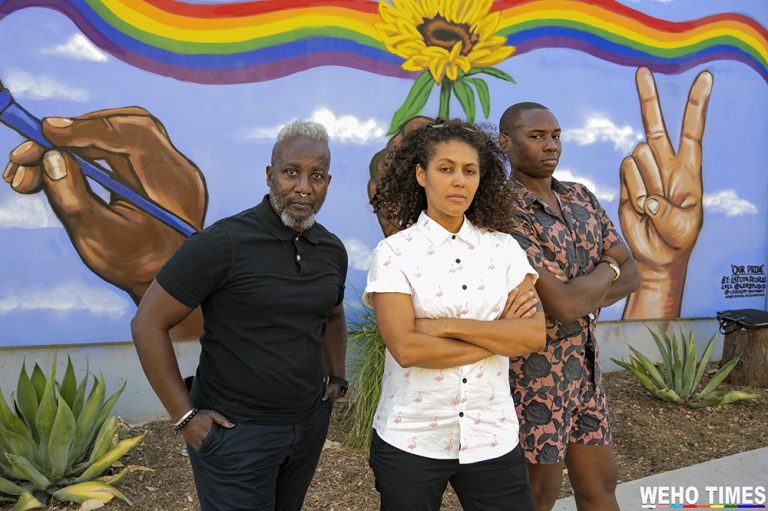 By Paulo Murillo | WEST HOLLYWOOD – West Hollywood Black community leaders, including present and former West Hollywood Public Safety Commissioners, and a West Hollywood task force and Advisor Board member, released statements in solitary with Shea Gibson, the Operations Manager of Block by Block this week.
The support comes on the heels of an ongoing recent controversy after a local blog dug up Gibson's criminal record from 27 years ago and published articles about his voluntary manslaughter conviction in Georgia, in 1995. The context published by the blog according to Black community leaders and others was the appearance of questioning Gibson's personal integrity and effectiveness because of his status as a convicted felon.
The Block by Block security ambassador program was first established in 2013 to provide a highly visible uniformed presence at the street level in West Hollywood. Block by Block security ambassadors are deployed on bicycles along major streets, alleys, City parking lots, and residential neighborhoods, which has a direct positive impact on safety and neighborhood livability.
The controversy over the program escalated after a City Council vote June 6, 2022 that approved a two-year agreement for services with Block by Block, which includes a regular deployment of approximately 36 full-time security ambassadors, plus 6 additional ambassadors at kiosks and on foot patrols, and approximately 13 full time ambassadors as fixed-post security guards at the City's facilities.
The approved council motion on Monday, June 27, 2022 expands upon this by 30 full-time security ambassadors and an updated agreement for services is anticipated to go to the City Council for approval in August 2022.
This came after the city council voted 3 to 2 in a late month June session in favor of eliminating four Los Angeles County sheriff's deputies over the next nine months. One deputy on average costs the city $330,000 a year.
"Prioritizing people's safety doesn't just mean people with guns and badges on the streets," councilmember Lindsey Horvath said at the time of the vote.
The Block by Block program costs the city roughly $70,000 a person. The council set a goal of adding 30 Block by Block members, using most of the money they'll save from eliminating the four sheriff's deputies.
This move has angered some in West Hollywood's business community which has accused the city council of pandering to a far-left "wokeism" agenda. Crime however remains a principal concern.
But some residents don't believe now is the right time to be eliminating armed sheriff's deputies telling KABC News 7 reporter Josh Haskell,
"I think in light of our current situation across the country, it seems like a curious time to be taking police officers off the street. I would definitely feel safer having more," said Josh Forte, who works in West Hollywood.
"I do hear from residents every single day that they are very scared in their communities, and I know we all do, and I take that very serious," said John Erickson, a West Hollywood City Councilman. "And I don't know if the Block by Block team will help alleviate that fear."
According to crime data from the sheriff's department, the city of West Hollywood has seen a 59% increase in average monthly crimes from 2021 through May of 2022 — a 28% increase from the average between 2015 and 2019.
Los Angeles County Sheriff Alex Villanueva says that it is his belief that the majority of West Hollywood residents are against the cuts.
"They want to experiment with your public safety," Villanueva said about the three councilmembers who voted in favor of removing the deputies. "So, they might want to start re-imagining another line of work than being elected officials if they're not going to represent the wishes of their own constituents."
Not all hold the views expressed by Villanueva. Nika Soon-Shiong, a public safety commissioner with the city of West Hollywood told KABC;
"Police and law enforcement agencies are asked to do so many functions in society that they aren't trained to do, and that real public safety means further investments in affordable housing, permanent supportive housing, mental health, alternative response teams. "These are solutions that we know work. That we know keep people safe."
The Black West Hollywood community members made their statements supporting Gibson for having paid his debt to society and having served his time in prison after the local blog pressed the issue over the elimination of the four sheriff's deputies contrasting his past and other staff of the Block by Block program to the uptick in crime in the city.
The support was expressed via the following statements submitted to the WeHo Times for publication:
Statement by Tod Hallman (Safety Commission Chair)
I am Tod Hallman, and I have lived on the Eastside of the City of West Hollywood for over 30 years. I have been the WEHO East Neighborhood watch captain since 2015, and I currently serve as Chair of our city's Public Safety Commission.
I was first introduced to Shea Gibson by David Aguliar, who was the Block by Block (BBB) Operations Manager prior to Shea's tenure in that position. From our very first encounter, I felt completely confident that as David was moving into a new position, we were in very capable hands with Shea Gibson. Since 2019, Shea has served West Hollywood's residents, visitors, and businesses with passion, devotion and professionalism. Many of you might not be aware that BBB was originally deployed on the Eastside in a limited capacity; however, since the program was so successful, its hours of operations increased, as well as its city-wide presence. Since day one I've had a wonderful working relationship with Shea. He's thorough and has a full understanding of the public safety issues in West Hollywood. With City Council's recent vote to reallocate Sheriff's funding to increase our BBB Security Ambassadors, all hell has broken loose. Our once beloved BBB team has found itself in the crosshairs, especially Shea, as his past arrest record was brought to light. I personally find this infuriating as a Black man, for I question: would this be happening if Shea were White? Would we not find more compassion for a man who has already served his sentence? Would we not have asked more questions about the circumstances surrounding his case? With very little information about his past, there were some in our community who seemed to take pleasure in destroying a man's career and name.
I'm tired of the racist undertones in our current climate, and yes, that includes West Hollywood. Shea Gibson paid his debt to society. Like anyone else, he deserves the opportunity to find redemption and a second chance at life. It's insulting that his past is being used as a pawn in the current city debate. Shea's tireless service to our community and a blossoming career are so easily destroyed for some with a political statement to make. A Black man remains too easy a scapegoat, even in this woke, liberal city.
I ask my fellow West Hollywood residents: do not condemn this man or anyone so easily. Accept that there may be a reality in which this man is a different person today than he was many years ago. Ask yourself: would you want to be defined in life by the worst mistakes of your life? Would you want society to throw you away without even thinking twice?
Tod Hallman
Statement by Alana Roshay (former West Hollywood Safety Commissioner Vice Chair)
I stand with Shea Gibson. As former Vice Chair of the Public Safety Commission I have worked closely with Mr. Gibson during my term and he has been consistently professional and respectful. Mr. Gibson's commitment to the City of West Hollywood has been proven repeatedly since 2013. It is incredibly disappointing and hypocritical that the same individuals who are now using him as collateral damage to instill fear and panic–not to mention during an election year–are the same individuals who supported him and the entire Block by Block team to handle unmanageable and reoccurring issues the city was facing at Plummer Park, as well as the intersection of La Brea and Santa Monica Blvd. When the city approved to re-allocate ambassadors to these "problematic" areas, the number of incidents were dramatically reduced. This impact was due to Block by Block's ongoing presence and immediate action. It is unclear as to why Mr. Gibson's personal history after all these years has been dug up by local media when he has been nothing but an excellent contributor to West Hollywood.
According to Vice President of Operations Derrick Hughes, "Block by Block is in compliance with the City of West Hollywood's procurement and vendor policies in that we conduct employment prescreening, including criminal background checks, on all job applicants after an applicant has been made a conditional offer of employment. In California, employment screening laws state that employers cannot ask about, or take into consideration, criminal convictions older than seven years. Based on the guidance of the U.S. Equal Employment Opportunity Commission, if a background check reveals a criminal conviction, Block by Block considers the nature and gravity of the offense; the time that has passed since the offense, or the employee's completion of any sentence given as a result of the offense; and the nature of the job held or sought."
It is crucial that we recognize that the action taken by local media failed to acknowledge how Mr. Gibson history complies with EEOC and to further publish Mr. Gibson's history without provocation perpetuates the ongoing violence towards black men in this country. It ultimately becomes a distraction and divisive during a time where we should be working together.
Alana Roshay
Statement by Jonathan Wilson (Social Justice Task Force Chair)
As a Black man in society, I have to acknowledge my own privilege among the Black race. While I am a native Angeleno and grew up in Pacific Palisades, among my male cousins, I was among the lucky few who didn't end up getting caught in the system. It's very common for young Black boys to be arrested for something very minor where they may have been innocent or just at the wrong place and wrong time. Whatever the story is for each person, I have witnessed first-hand how black boys / young men in particular are coerced into making a plead that hurts their record and chances of getting a well-paying job as they grow further into adulthood. As they get rejected over and over again while trying to find a great job or do the right thing, they become discouraged and often fall back into a cycle that welcomes them with open arms, the prison system.
With that said, while I don't know Shea personally, I can guarantee you that I know 70% of his story and I recognize that he was hired by Block By Block 18 years after he committed his crime. He served his time and was able to demonstrate a straight and arrow path. As a society, we love to place the Scarlett Letter on Black men, driving them back into the prison system, which is the only one welcoming them with open arms. Let's give rehabilitated members of society a chance to excel. They too have families, dreams, and a desire to add value. The hateful rhetoric targeting Shea Gibson is strictly counter to the focus within the City of West Hollywood. Social justice means equal opportunity for all. If we applaud actors like Tim Allen, Robert Downey, Jr, and Christian Slater, who are all ex-cons and have turned their life around, I'm sure that we can find it in our hearts to give Shea Gibson a chance to excel in an area where he has demonstrated success and fortitude.
As President Obama once said, "we are the change we seek."
Jonathan Wilson
Statement by Mallery Jenna Robinson (Transgender Advisory Board Member)
I am in solitary with Shea Gibson as an AfraCaribbean Transwoman and board member for The City of West Hollywood's Transgender Advisory Board and believes in their capabilities as a leader.
Letter of appreciation from an LAPD investigator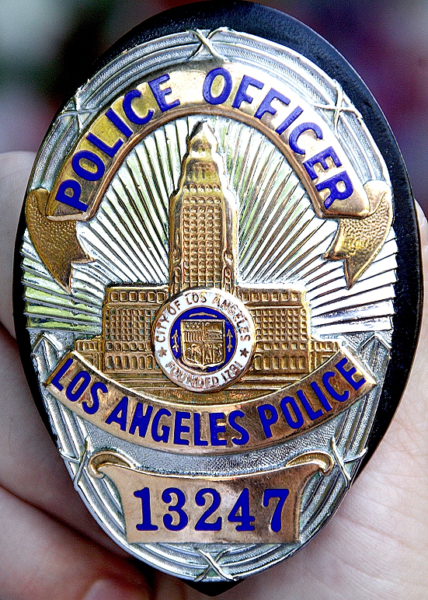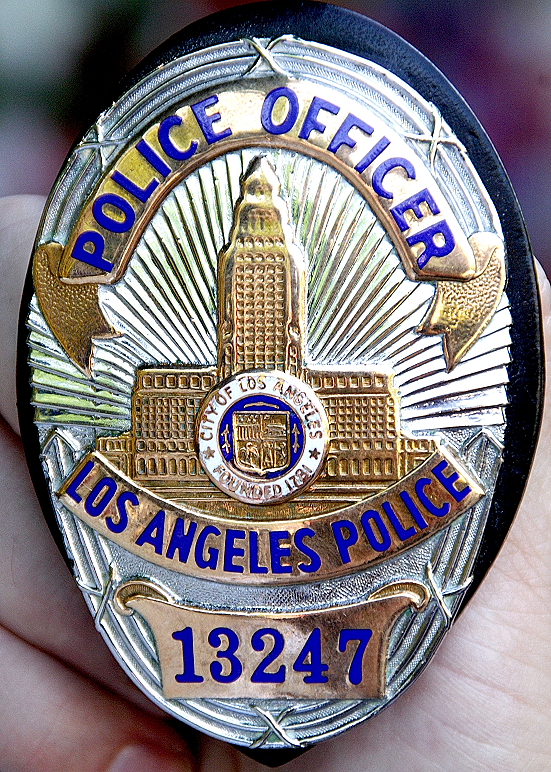 On the 25th of November (Editor's note: date unspecified), Shea Gibson and Cesar Barrios were at an Auto Zone in LAPD's Hollywood Division when they walked into an armed robbery in progress. Without a second's worth of hesitation, your folks began efficiently de-escalating the situation. Mr. Gibson stayed inside of the store and began leading citizen bystanders to safety while Mr. Barrios stepped outside and called 911.
Once the suspect fled, Mr. Gibson and Mr. Barrios followed him, from a safe distance, and directed responding officers upon their arrival. After sufficient amounts of officers were at scene, Mr. Barrios and Mr. Gibson began diverting traffic so as to prevent unknowing citizens from wandering into a potentially life endangering situation.
Please pass along my sincere thanks to Mr. Barrios and Mr. Gibson for their valiant actions last November. Their conduct was instrumental in safeguarding the lives of many vulnerable community members and was well in keeping with the level of performance I'd expect from one of our officers here at the LAPD.
With much respect and admiration,
Detective II Douglas M. Johnson
Serial No. 37738
LAPD/Force Investigation Division
********************
The preceding article was previously published by the WeHo Times and is republished by permission.