CDC & Florida Health officials warn of meningitis outbreak in gay men
If you have symptoms of meningococcal disease, seek medical care right away. Symptoms can first appear as a flu-like illness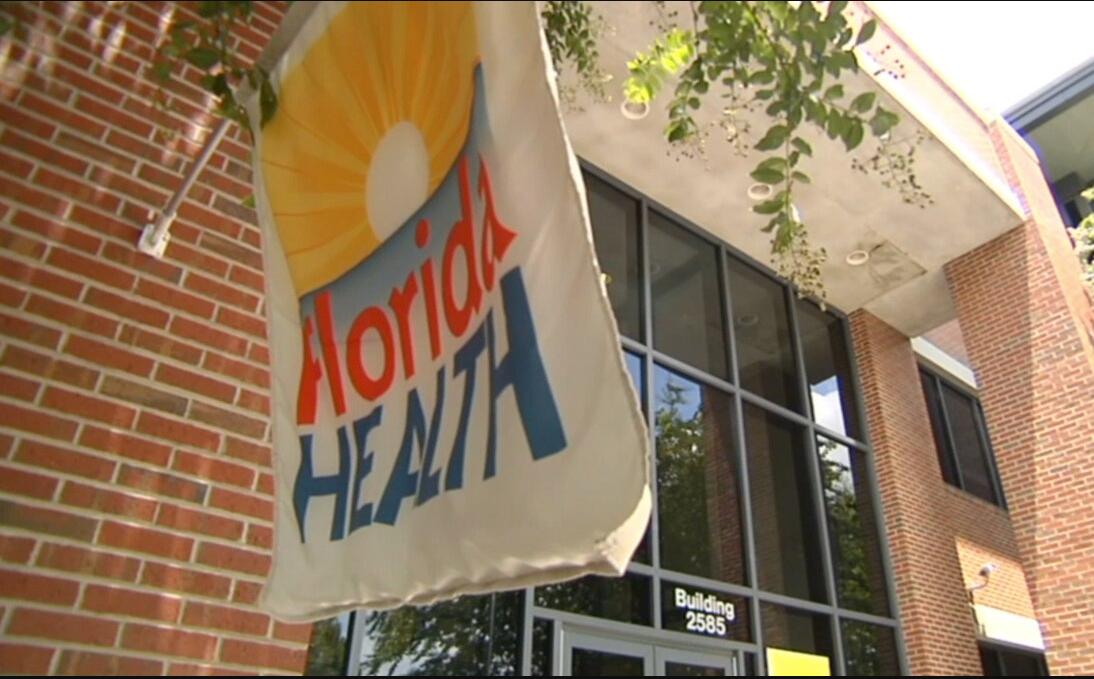 ATLANTA – The Centers for Disease Control and Prevention (CDC), along with state and local health departments in Florida are warning the LGBTQ+ community, principally gay, bisexual, and men who have sex with men, including those living with HIV, of a serious outbreak in cases of meningococcal disease.
The Florida Department of Health noted in a press release that thus far, the number of cases identified in 2022 surpasses the 5-year average of meningococcal disease cases in Florida.
At this time, there is no evidence to suggest that the cases among college students are related to the larger outbreak the CDC said adding that Florida's increase in meningococcal disease cases is mostly affecting people who live in Florida but has also affected some people who have traveled to Florida.
The two most common types of meningococcal infections are meningitis (an infection of the lining of the brain and spinal cord) and bloodstream infection, both of which can quickly become deadly.
"If you have symptoms of meningococcal disease, seek medical care right away. Symptoms of meningococcal disease can first appear as a flu-like illness and rapidly worsen."

Florida Department of Health
The following groups should consider vaccination with a meningococcal conjugate (MenACWY) vaccine during this outbreak:
College and university students;
Immunocompromised individuals;
People living with HIV;
People in any groups listed above who received their MenACWY vaccine more than 5 years ago.
Find meningococcal vaccines, including the MenACWY vaccine, by contacting a health care provider, county health department, or pharmacy. FDOH County Health Departments offer meningococcal vaccines. For more information, contact your local health department.
This is a serious disease caused by bacteria called Neisseria meningitidis. Fortunately, these bacteria are not as contagious as germs that cause the common cold or flu. People do not catch the bacteria through casual contact or by breathing air where someone with meningococcal disease has been. It requires close contact over a period of time, or direct contact such as kissing or sharing drinks.
Early symptoms of the disease include fever, headache, stiff neck, nausea, vomiting, light sensitivity, confusion, and rash. Anyone who has been exposed or develops symptoms should be evaluated by a health care provider immediately. This is a rare but potentially devastating disease.
Florida facing meningococcal disease outbreak:
CDC is also emphasizing the importance of routine MenACWY vaccination for people with HIV. For the best protection, people with HIV should make sure they have gotten their 2-dose primary series of a MenACWY vaccine and are up to date with booster doses. Learn more about what people living with HIV need to know about meningococcal disease.
Importantly, MenB vaccines are available to any teen or young adult 16 through 23 years old who is interested in getting vaccinated. College campuses have reported outbreaks of serogroup B meningococcal disease in recent years.
Learn what people need to know about serogroup B meningococcal disease
The Florida Department of Health:
Follow us on Twitter at @HealthyFla and on Facebook. For more information about the Florida Department of Health please visit www.FloridaHealth.gov.
Florida Board of Medicine restricts trans youth healthcare
The Florida Health Care Administration's rule ending Medicaid coverage for gender-affirming care in the state went into effect this summer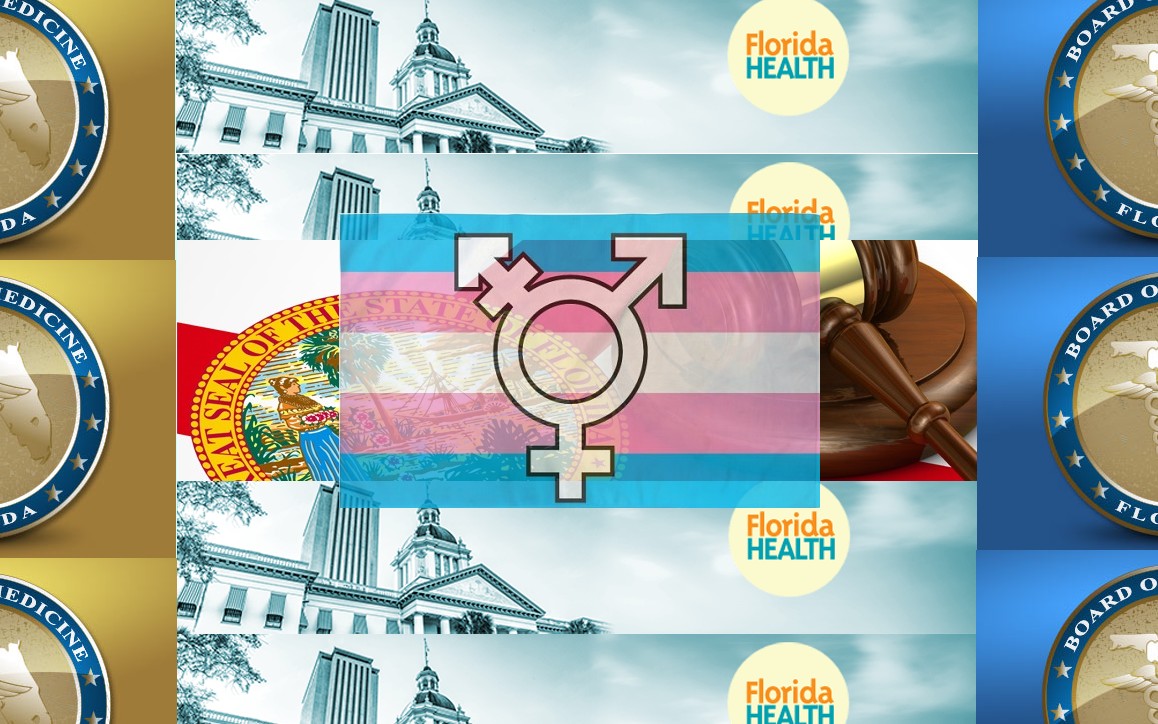 ORLANDO – Today, the Florida Boards of Medicine and Osteopathy finalized their proposed rules to restrict gender affirming care for transgender youth in the state which, when in effect, will be the only ban on gender-affirming in effect in America. Similar measures in Alabama and Arkansas are currently blocked in court.
The board voted 6-3 (with five others not present) on Friday to adopt a new standard of care that forbids doctors to prescribe puberty blockers and hormones, or perform surgeries, until transgender patients are 18. Exceptions will be allowed for children who are already receiving the treatments.
The Boards landed on similar language that would bar future puberty blockers, hormone replacement therapy and extremely rare surgical interventions as treatments for gender dysphoria in youth.
That language included an exception for young people already receiving these treatments for gender dysphoria prior to the effective date of the rules. However, they disagreed on allowing nonsurgical treatments for gender dysphoria to continue through Institutional Review Board-approved clinical trials.
The Board of Osteopathy approved language allowing transgender youth to access gender-affirming care via those studies while the Board of Medicine rejected that proposal, paving the way for different rules governing MDs and DOs (Doctors of Osteopathy). No such IRB-approved studies are currently being conducted in Florida.
Once the rules are posted, advocates have the opportunity to request an additional hearing and workshop from the Boards, a move that groups have indicated they will take. If denied, the rules move to a 21-day period in which the public can submit written comments before a final, procedural vote by the Boards.
The New York Times reported that before the medical board decided to craft the new standard, members received personal calls from the state's surgeon general, Dr. Joseph Ladapo, urging them to do so. Earlier this year, Florida became one of at least nine states to bar Medicaid coverage of gender-affirming care, affecting thousands of low-income adults and children.
"With young lives on the line, another state agency has placed the political ambitions of Ron DeSantis over its duty to protect Floridians," said Nikole Parker, Equality Florida Director of Transgender Equality. "These rules, as written, put transgender youth at higher risk of depression, anxiety, and suicidality. Those are the facts purposely ignored by a Board of Medicine stacked with DeSantis political appointees who have put their toxic politics over people's health and wellbeing. Transgender Floridians exist. We are part of this community. Gender-affirming care is lifesaving care — and it is care that is supported by every major medical organization, an overwhelming majority of medical providers, and should be left to young people, their families, and their doctors. Not politicians. Shame on the Florida Boards of Medicine and Osteopathy for trading the suffering of transgender youth and their parents for cheap political points."
Dozens of advocates for transgender youth packed the meeting room today and thousands of people have sent messages to board members, since the start of this process, expressing their support for these young people, a demonstration of the unpopularity of continued attacks on the rights of youth and their families to access the health care they need by Republican Governor Ron DeSantis and his allies.
Public testimony included the powerful personal stories of transgender Floridians, families, allies and health care professionals all pointing to increased risks of depression, anxiety, and suicidality in transgender youth whose identities are not affirmed.
Commenters also pointed to the over $80,000 in donations from members of the Boards of Medicine and Osteopathy to DeSantis' campaigns and political committee.
The rulemaking process was initiated after Surgeon General Joseph Ladapo sent a transphobic and medically inaccurate letter in April that officially positioned the Department of Health against health care for Florida's transgender youth.
Similar policies targeting health care for transgender young people have faced legal challenges in other states, including an Arkansas ban that has been placed under preliminary injunction by a federal judge as the legal process moves forward.
In that case, the court ruled that a ban on gender-affirming care would cause "irreparable harm" to trans young people and their loved ones and would prohibit "medical treatment that conforms with the recognized standard of care."
In Texas, enforcement of a rule against several families that allowed for child abuse investigations into parents who access gender-affirming care for their transgender children was also blocked, with the judge writing that "there is a substantial likelihood that Plaintiffs will prevail after a trial on the merits".
A spokesperson for Equality Florida noted in a statement:
"This is the first time a state medical board has been weaponized in this way to ban medical treatments for transgender children. However, the Boards of Medicine and Osteopathy are just two among the many state agencies stacked by Governor DeSantis with right-wing extremists and subverted into weapons against LGBTQ Floridians."
The Florida Agency for Health Care Administration's rule ending Medicaid coverage for gender-affirming care in the state went into effect this summer. Last week, the State Board of Education adopted a new series of rules dramatically expanding enforcement of the Don't Say LGBTQ Law, putting teachers' licenses at risk and targeting school districts with LGBTQ-inclusive policies regarding bathrooms and locker rooms.
In July, the governor ordered the Department of Business and Professional Regulation in a complaint against an LGBTQ-owned small business in Miami, threatening to strip the restaurant of its liquor license after it hosted a drag performance at its weekly Sunday Brunch.