Haters should read this new book
'Conversations with People Who Hate Me' could help build bridges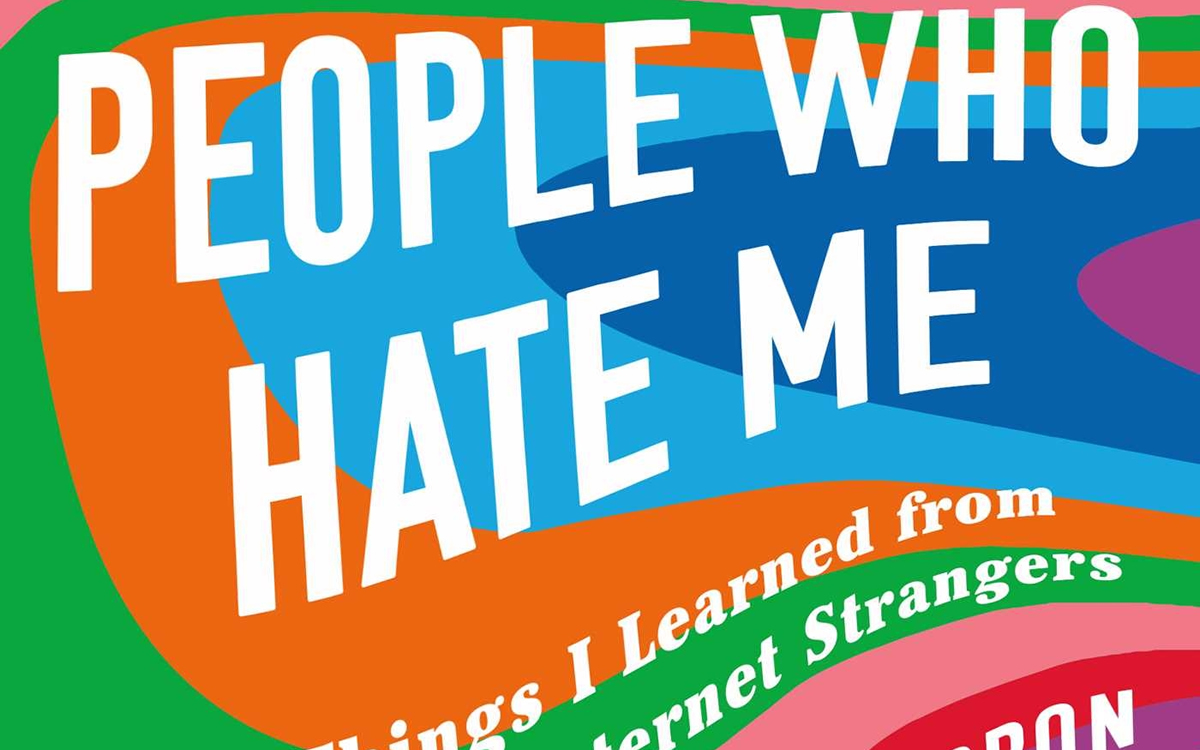 'Conversations with People Who Hate Me'
By Dylan Marron
c.2022, Atria
$27/272 pages
Sometimes, it just makes you feel gruff.
Seriously, the Internet should be the G.O.A.T. invention. It should be a place to connect with friends and share laughs, a safe place to go when you want to be yourself. It should be a place to tell your story, free of danger and full of truth. Nobody should butt heads online, or be victim of a bullygoat. Instead, as in "Conversations with People Who Hate Me" by Dylan Marron, we gotta deal with the trolls.
The fact that Marron had a "HATE FOLDER" in his email should speak volumes.
As a gay man and a writer-performer, he expected a certain amount of negativity online; that's the nature of the Internet. But as a creative employee of Seriously.TV, the emailed hate, death threats, and homophobia just got to be too much.
Before his job at Seriously.TV, he'd acted, reported, waited tables, and cultivated a "prompt" that served him well. "What am I going to do about it?" is what he asked himself every time he was faced with something that bothered him and this time, the answer was a series of conversations with haters who'd commented.
He began to mine the HATE FOLDER for people to talk with.
The first was a guy Marron calls "Josh," a decent guy who was a lot like Marron. Their conversation, done remotely, was a hit with fans and it gained Marron a lot of "points." In a small way, it gained him a friend, since he and Josh came to an understanding. Marron was happy with that, and with subsequent "Conversations."
But after he quit his job at Seriously.TV to go it alone, he found himself at an impasse.
The old way of doing his conversations needed to expand to include a wider angle and different guests. Marron imagined himself bringing together hater and target on bigger subjects. He'd learn more about people – and in the process, he'd learn more about himself.
The lesson was underscored a few Sundays ago: something huge happens, something loud, and everybody's got an opinion. "Conversations with People Who Hate Me" helps show that we can talk civilly about issues without insults.
But will haters – the people who presumably need this book – be willing to read it?
Surprisingly, on one side of this book, author Dylan Marron shows that that's entirely possible: once he approached his interviewees, many people who hid behind the 'net rued their actions and words. Granted, the haters he hosted were highly, carefully curated, but Marron's approach shows hope.
The other side of the book is the one that teaches tolerance and a sort of Zen approach when you're the target of a troll. Haters gonna hate, as they say, but with enormous grace and thoughtfulness, Marron offers better ways to perceive it.
Readers looking for another way to invite open dialogue, and those who are aghast at spewing commenters on social media will love this book. If you want to do better, "Conversations with People Who Hate Me" could help make happy bridges.
Queer allyship figures prominently in Streisand memoir
'My Name Is Barbra' filled with dishy revelations about Hollywood, D.C.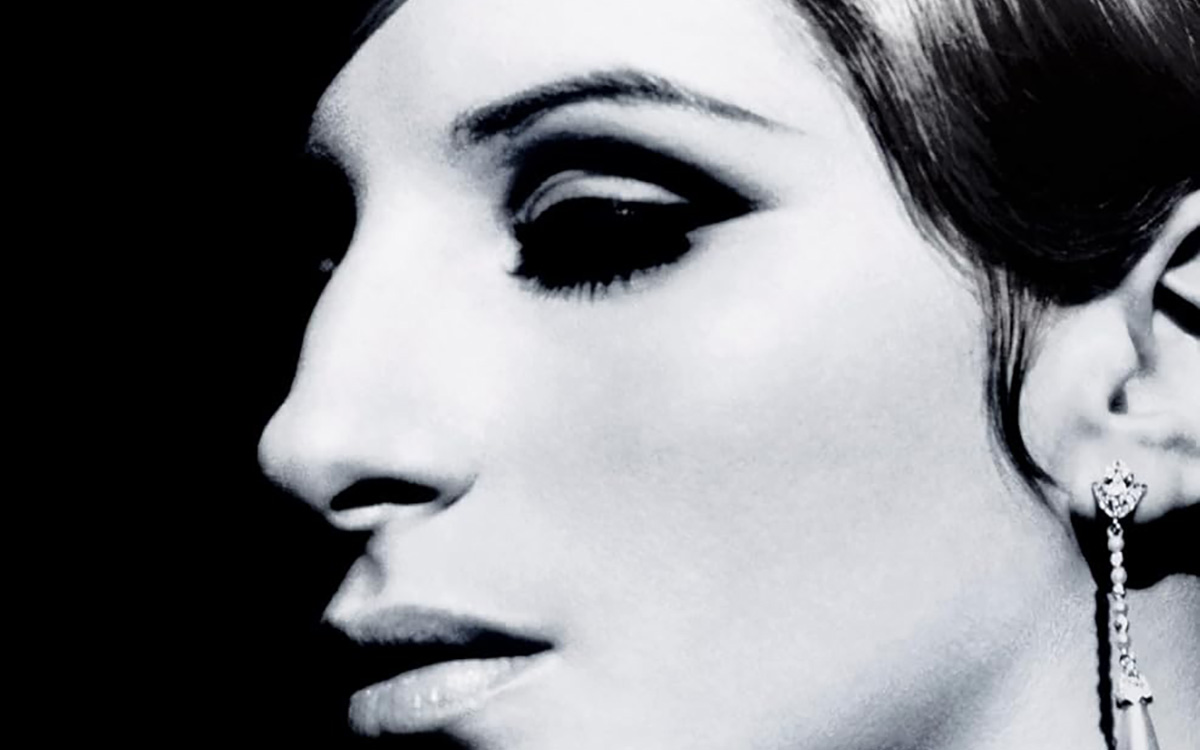 'My Name Is Barbra'
By Barbra Streisand
c.2023, Viking
$47/970 pages
Have you been told you'll never amount to anything? That an angry rodent is better looking than you?
If yes, don't worry.
Barbra Streisand (hello, Gorgeous!), the EGOT-winning (Emmy, Grammy, Oscar and Tony), divine, queer icon has been told and called much worse.
"An 'amiable anteater'?," Streisand, 81, writes in "My Name Is Barbra," her eagerly anticipated, recently released, memoir, "that's how I was described at nineteen in one of my first reviews as a professional actress."

She was then playing a "lovelorn" secretary in the show "I Can Get It for You Wholesale," Streisand recalls. "I could see the comparison," she writes.
But the demeaning comparisons kept coming. Over the next year, she remembers people likened her to "a sour persimmon," "a furious hamster," "a myopic gazelle," and "a seasick ferret."
Streisand worked on "My Name Is Barbra" (whose title is the same as her acclaimed album and TV special) for more than a decade.
At nearly 1,000 pages, it makes "War and Peace," seem like an Instagram post.
Streisand name-drops more often than your nutty uncle curses during Thanksgiving dinner. Rarely a paragraph goes by without a dishy mention of celebs and politicos she's friends with, slept with, argued with, been mistreated by, or worked with: from her BFFs Bill and Hillary Clinton to Warren Beatty to Stephen Sondheim to Larry Kramer to Sydney Chaplin.
Take Beatty. Streisand and Beatty have been friends since they were young and in summer stock. Yet, "Did I sleep with Warren," she wonders about Beatty, who's known as a ladies man, "I kind of remember. I guess I did. Probably once."
Sidney Chaplin starred with Streisand in the Broadway production of "Funny Girl." After Streisand rejected his efforts to begin an affair, he harassed so much, that Streisand, for the first time, developed stage fright. She worried that she'd throw up on stage.
Streisand's memoir is sprawling. There's an ellipses, seemingly, every nanosec.
If it were written by almost anyone else but God, the Queen of the Universe (Streisand), you might think: this is too much. The audio book of the memoir is a 48-hour listen; it's a couple- day read in hard cover or e-book format.
But, "My Name Is Barbra," wasn't penned by one of the lesser mortals. It's by Streisand, the greatest, or among the greatest, in the pantheon of queer icons.
With her talent, persistence and guts, she's earned the right to name-drop, to safeguard her legacy and to go on as long as she wants. Why rain on her parade?
"Looking back, it was much more fun to dream of being famous than to actually be famous," Streisand writes. "I didn't like all the ridiculous stories they made up, or the envy my success provoked."
Reading "My Name Is Barbra," whether in print or as an audio book, is like spending an intimate evening with Streisand. It's Streisand talking to you (and, maybe a small group of your queer friends and allies).
You're there, drinking it in, as she dishes on everything from her mother (who makes Mommie Dearest seem like June Cleaver) to her love of coffee (it has to be Brazilian coffee) ice cream.
In "My Name Is Barbra," Streisand doesn't explicitly call herself a queer icon. But her connection and allyship with the LGBTQ community are a through line in the memoir.
Streisand notes that queer people were the first to see her when she first performed at the Lion, a gay bar, and the Bon Soir, a small club in the Wet Village in New York.
"I believe we all have certain needs in common," Streisand writes, "we want to be happy, we want to be loved, we want to be respected, no matter what our sexual orientation…No one should have to live a lie."
Streisand was an executive producer of "Serving in Silence: The Margarethe Cammermeyer Story," a 1995 TV movie about an Army nurse who was discharged because she was queer.
Sometimes, Streisand has had arguments with other LGBTQ legends. She wanted to make a movie of Larry Kramer's iconic play "The Normal Heart." But she and Kramer had different views of how the film should be made. Kramer, Streisand writes, wanted more explicit sex scenes, than she did in the movie. She feared that if it was too graphic, the film might turn off the mainstream audience.
She was disappointed that she couldn't film Kramer's play. "There are some love affairs you never quite get over," Streisand writes, "I fell in love with a play…pursued it, won it, lost it."
Streisand, Jewish, female, creative, assertive, born poor in Brooklyn, refusing to have a nose job, is the ultimate outsider in a culture that prefers women to be docile, middle-class and to conform to cookie-cutter beauty standards. Is it any wonder that queers are drawn to her?
Whether you're queer, hetero, an outsider or insider, you'll be riveted by "My Name Is Barbra."
The Blade may receive commissions from qualifying purchases made via this post.