Biden announces new efforts to combat 'Ghost Guns'
Biden called on Congress to pass legislation to ban the sale and possession of unserialized firearms, like ghost guns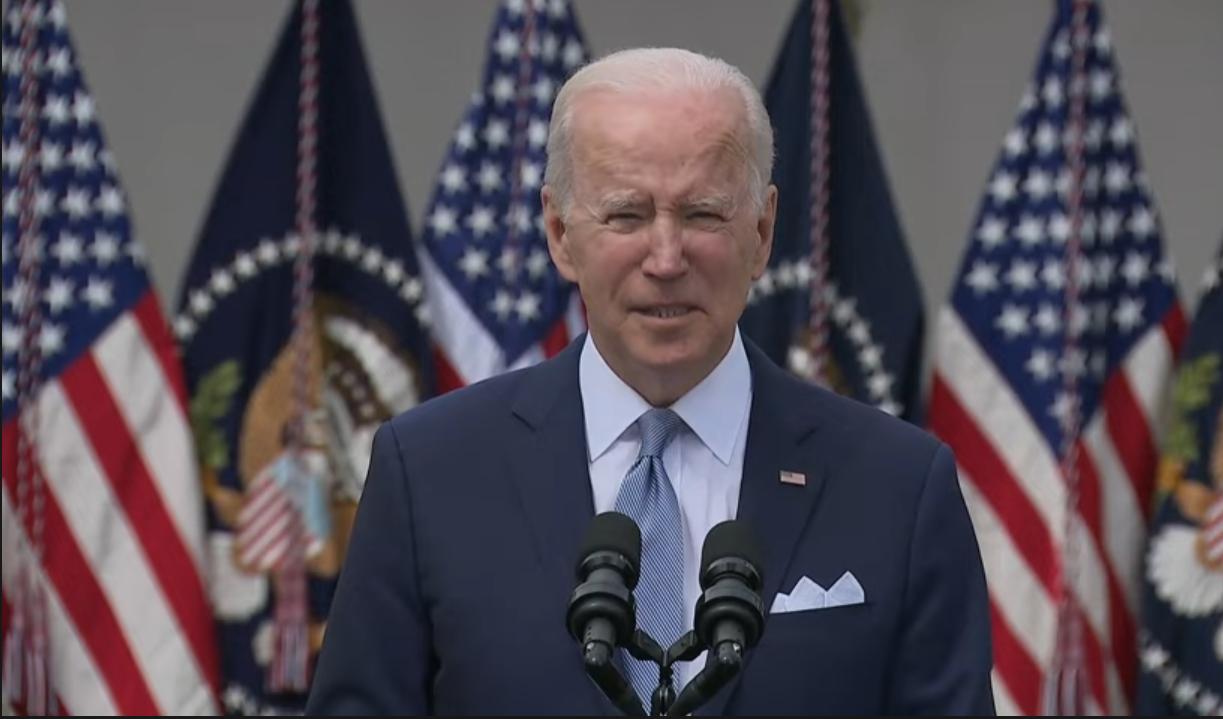 WASHINGTON – In a move to address proliferating gun violence, President Biden announced Monday that his Administration is taking new actions to better regulate the manufacturing of kits used to make dangerous ghost guns.
Speaking to a gathering of survivors of gun violence, gun control advocates, members of Congress, and reporters in the Rose Garden the president noted;
"Folks, a felon, a terrorist, a domestic abuser can go from a gun kit to a gun in as little as 30 minutes.

Buyers aren't required to pass background checks. Because guns have no serial numbers — these guns — when they show up at a crime scene, they can't be traced. Harder to find and prove who used them. Meaning you can't connect the gun to the shooter and hold them accountable.
In fact, the ATF reports that they've been able to trace less than 1 percent — less than 1 percent of ghost guns reported by law enforcement. And so it makes sense that police across the country are increasingly finding ghost guns at crime scenes."
The president then outlined actions the administration will be taking;
Today, the United States Department of Justice is making it is illegal for a business to manufacture one of these kits without a serial number. Illegal. Illegal for a licensed dealer to sell them without a background check.

And starting today, weapons like the one used at Saugus High School and to ambush deputies with us to- — that are here with us today are being treated like the deadly firearms they are.

And if somebody sells a ghost gun to a federally licensed dealer — for example, a pawn shop — that dealer must make the firearm and mark it with a serial number before reselling it."
Biden also made clear in his announcement that the Department of Justice's Bureau of Alcohol, Tobacco, Firearms, and Explosives, (ATF) will update the regulatory definitions of "frame" and "receiver" to ensure that firearms with split receivers are subject to regulations requiring serial numbers and background checks when purchased.
And it requires federally licensed firearms dealers to retain records until they shut down their business or licensed activity, responding to ATF data that over 1,300 firearms a year are untraceable because dealers destroyed records that were over 20 years old.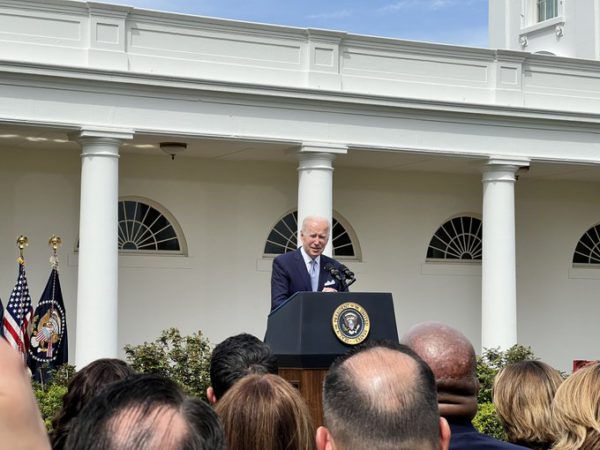 Biden called on Congress to pass legislation to ban the sale and possession of unserialized firearms, like ghost guns.
Noting that there is opposition to the new efforts labeling them 'extreme' the president said;
"Is it extreme to protect police officers? Extreme to protect our children? Extreme to keep guns out of the hands of people who couldn't even pass a background check? The idea that someone on a terrorist list could purchase one of these guns," he said "It isn't extreme, it's just basic, common sense."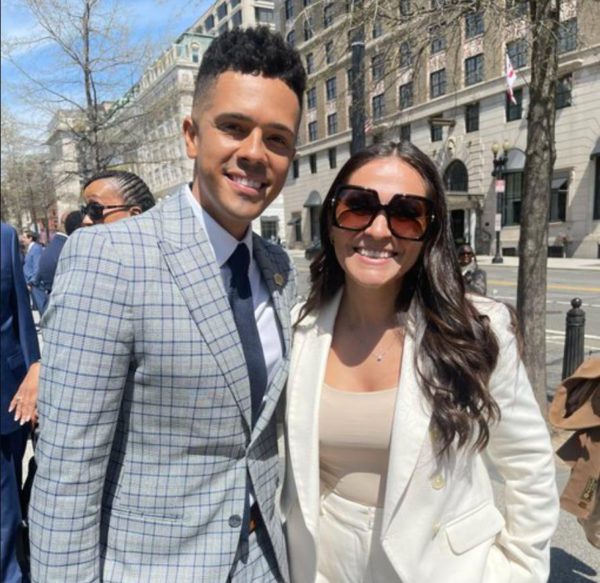 Biden's announcement comes on the heels of recent actions taken by Governor Gavin Newsom and the California State Legislature to strengthen gun laws, regulate ghost guns, and quell the epidemic of gun violence seen across California and the nation.
"I salute the actions taken today by the Biden Administration that align with the nation-leading efforts we have been implementing in California to address the scourge of gun violence threatening the safety of our schools, workplaces, houses of worship, and throughout our communities," Governor Newsom said in a statement.

"California will not stand idly by as gun manufacturers, traffickers and others spread death and carnage on our streets. We will continue to lead efforts to save lives and work to ensure policies originating in California become a model for other states and the nation," the Governor added.
.@Mia_Tretta, a survivor of the 2019 Saugus High School shooting and a Students Demand Action leader, shared her story and introduced @POTUS at the White House Rose Garden yesterday—in celebration of the @ATFHQ finally taking action to #StopGhostGuns. pic.twitter.com/Lk2Rn9ntKv

— Students Demand Action (@StudentsDemand) April 12, 2022
Biden cracks down on 'ghost guns'
White House announces 17 Presidential Medal of Freedom recipients
The nation's highest civilian honor, the Presidential Medal of Freedom will be presented to those named at the White House on July 7, 2022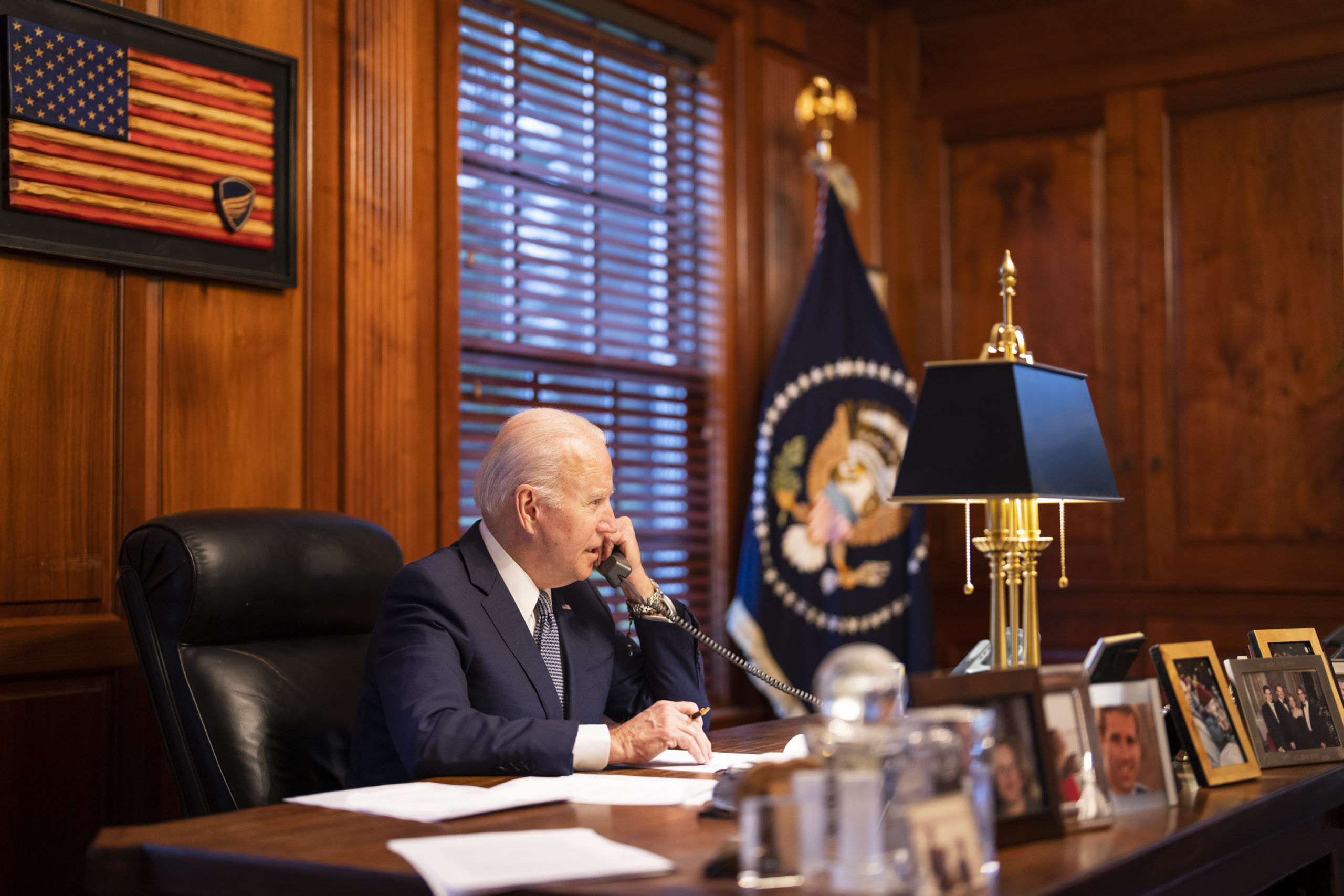 WASHINGTON – The White House today released President Joe Biden's selection of recipients for bestowing the nation's highest civilian honor, the Presidential Medal of Freedom. The awards will be presented at the White House on July 7, 2022.
Included among the seventeen honorees are Megan Rapinoe, the Out Olympic gold medalist and two-time Women's World Cup champion. She also captains OL Reign in the National Women's Soccer League. She is a prominent advocate for gender pay equality, racial justice, and LGBTQI+ rights.
Also selected by the president for a posthumous recognition was Richard Trumka, the powerful labor leader and longtime Democratic ally of the LGBTQ+ community who passed away last August. Trumka had led the AFL-CIO since 2009 and who throughout his career, was an outspoken advocate for LGBTQ+ Americans, social and economic justice.
The Presidential Medal of Freedom is the Nation's highest civilian honor, presented to individuals who have made exemplary contributions to the prosperity, values, or security of the United States, world peace, or other significant societal, public or private endeavors.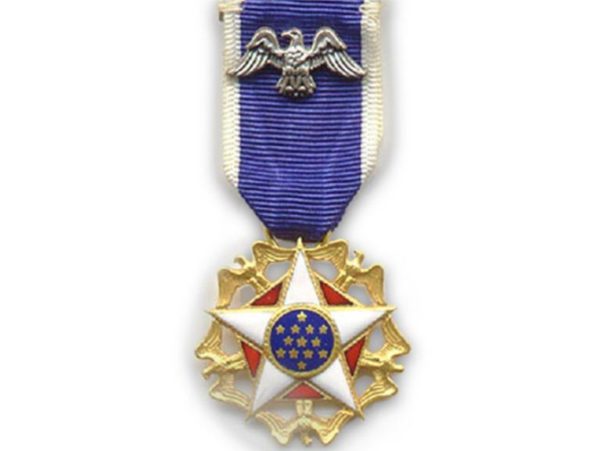 The following individuals will be awarded the Presidential Medal of Freedom:
Simone Biles
Simone Biles is the most decorated American gymnast in history, with a combined total of 32 Olympic and World Championship medals. Biles is also a prominent advocate for athletes' mental health and safety, children in the foster care system, and victims of sexual assault.

Sister Simone Campbell
Sister Simone Campbell is a member of the Sisters of Social Service and former Executive Director of NETWORK, a Catholic social justice organization. She is also a prominent advocate for economic justice, immigration reform, and healthcare policy.

Julieta García
Dr. Julieta García is the former president of The University of Texas at Brownsville, where she was named one of Time magazine's best college presidents. Dr. García was the first Hispanic woman to serve as a college president and dedicated her career to serving students from the Southwest Border region.

Gabrielle Giffords
Former Congresswoman Gabby Giffords was the youngest woman ever elected to the Arizona State Senate, serving first in the Arizona legislature and later in the U.S. Congress. A survivor of gun violence, she co-founded Giffords, a nonprofit organization dedicated to gun violence prevention.

Fred Gray
Fred Gray was one of the first black members of the Alabama State legislature since Reconstruction. As an attorney, he represented Rosa Parks, the NAACP, and Martin Luther King, who called him "the chief counsel for the protest movement."

Steve Jobs (posthumous)
Steve Jobs (d. 2011) was the co-founder, chief executive, and chair of Apple, Inc., CEO of Pixar and held a leading role at the Walt Disney Company. His vision, imagination and creativity led to inventions that have, and continue to, change the way the world communicates, as well as transforming the computer, music, film and wireless industries.

Father Alexander Karloutsos
Father Alexander Karloutsos is the former Vicar General of the Greek Orthodox Archdiocese of America. After over 50 years as a priest, providing counsel to several U.S. presidents, he was named by His All Holiness Ecumenical Patriarch Bartholomew as a Protopresbyter of the Ecumenical Patriarchate.

Khizr Khan
Khizr Khan is a Gold Star father and founder of the Constitution Literacy and National Unity Center. He is a prominent advocate for the rule of law and religious freedom and served on the United States Commission on International Religious Freedom under President Biden.

Sandra Lindsay
Sandra Lindsay is a New York critical care nurse who served on the front lines of the COVID-19 pandemic response. She was the first American to receive a COVID-19 vaccine outside of clinical trials and is a prominent advocate for vaccines and mental health for health care workers.

John McCain (posthumous)
John McCain (d. 2018) was a public servant who was awarded a Purple Heart with one gold star for his service in the U.S. Navy in Vietnam. He also served the people of Arizona for decades in the U.S. House of Representatives and U.S. Senate and was the Republican nominee for president in 2008.

Diane Nash
Diane Nash is a founding member of the Student Nonviolent Coordinating Committee who organized some of the most important civil rights campaigns of the 20th century. Nash worked closely with Martin Luther King, who described her as the "driving spirit in the nonviolent assault on segregation at lunch counters."
Megan Rapinoe
Megan Rapinoe is an Olympic gold medalist and two-time Women's World Cup champion. She also captains OL Reign in the National Women's Soccer League. She is a prominent advocate for gender pay equality, racial justice, and LGBTQI+ rights.

Alan Simpson
Alan Simpson served as a U.S. Senator from Wyoming for 18 years. During his public service, he has been a prominent advocate on issues including campaign finance reform, responsible governance, and marriage equality.
Richard Trumka (posthumous)
Richard Trumka (d. 2021) was president of the 12.5-million-member AFL-CIO for more than a decade, president of the United Mine Workers, and secretary-treasurer of the AFL-CIO. Throughout his career, he was an outspoken advocate for social and economic justice.

Wilma Vaught
Brigadier General Wilma Vaught is one of the most decorated women in the history of the U.S. military, repeatedly breaking gender barriers as she rose through the ranks. When she retired in 1985, she was one of only seven women generals in the Armed Forces.

Denzel Washington
Denzel Washington is an actor, director, and producer who has won two Academy Awards, a Tony Award, two Golden Globes, and the 2016 Cecil B. DeMille Lifetime Achievement Award. He has also served as National Spokesman for the Boys & Girls Clubs of America for over 25 years.

Raúl Yzaguirre
Raúl Yzaguirre is a civil rights advocate who served as CEO and president of National Council of La Raza for thirty years. He also served as U.S. Ambassador to the Dominican Republic under President Barack Obama.
White House says U.S. made clear WNBA's Griner 'unjustly detained'
The U.S. government "is actively engaged in trying to resolve this case and get Brittney home," the White House said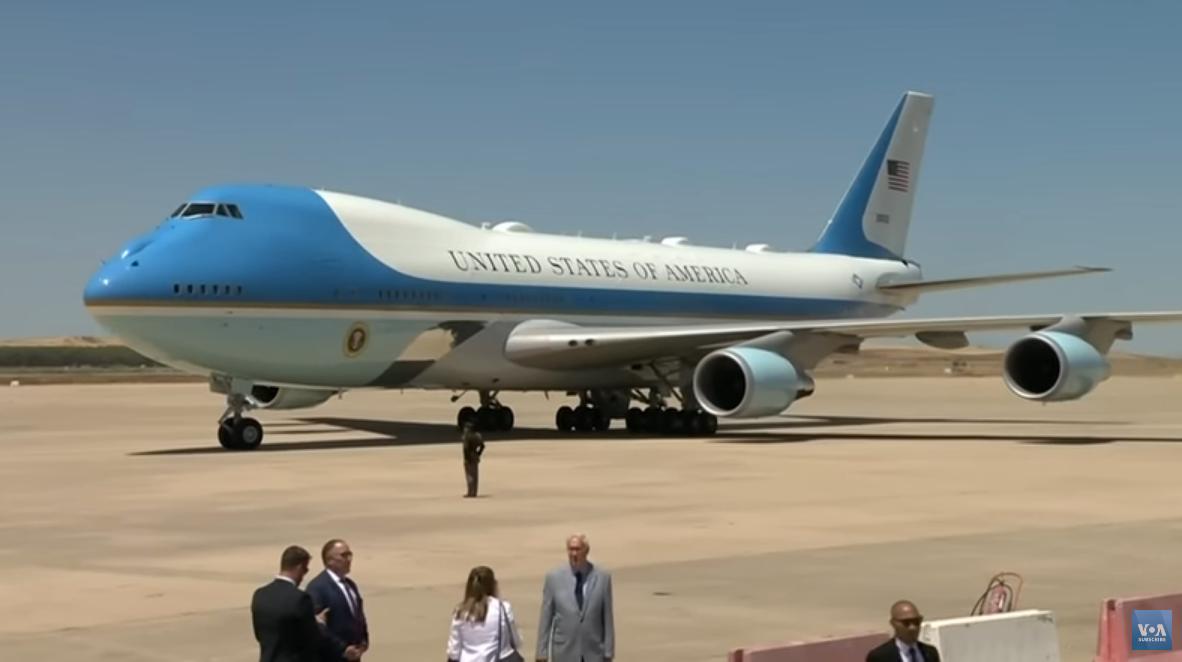 MADRID, Torrejón Air Base, Spain – White House National Security Adviser Jake Sullivan said Tuesday he has spoken in the last few days with the wife of Brittney Griner as part of a larger effort within the Biden administration to secure the release of the Out lesbian basketball player in Russia whom supporters say is being unlawfully detained.
Sullivan made the comments speaking with reporters aboard Air Force One during President Biden's trip to Europe in response to a question about efforts within the Biden administration to bring Griner home ahead of her expected trial in Russia.
"So first, Brittney Griner is wrongfully detained, unjustly detained, and we have made that clear as an official determination of the U.S. government," Sullivan said. "Second, the Russian government should release her and allow her to be returned and reunited with her family and come home safe and sound."
Sullivan added he — as well as Secretary of State Antony Blinken — have spoken with Griner's wife Cherelle, to "convey our very deep sympathy, to convey that, you know, we just can't even begin to imagine what the family must be going through, what Brittney — what Brittney must be going through."
Griner, a professional basketball player for the Phoenix Mercury within the Women's National Basketball Association, was detained in February by Russian Customs on allegations that cartridges of hashish oil were found in her luggage. Griner had gone to Russia to play with the Russian Premier League during the WNBA off-season.
Sullivan said the U.S. government "is actively engaged in trying to resolve this case and get Brittney home," but added he's constrained in what he could say because of confidentiality about the sensitive issue.
"But I will tell you it has the fullest attention of the president and every senior member of his national security and diplomatic team," Sullivan said. "And we are actively working to find a resolution to this case, and will continue to do so without rest until we get Brittney safely home."
The Biden administration, Sullivan added, is additionally working to return all unjustly detained Americans and hostages being held overseas," including detainees in Iran, Afghanistan, Russia, Venezuela, and China.
The Washington Blade has placed a request with the State Department for a readout on Blinken's role in the Biden administration's talks with Griner.
Biden calls Supreme Court ruling on Roe v. Wade 'a sad day for court'
"Imagine, woman having to carry a child that's a consequence of incest, with no option" to terminate the pregnancy, Biden said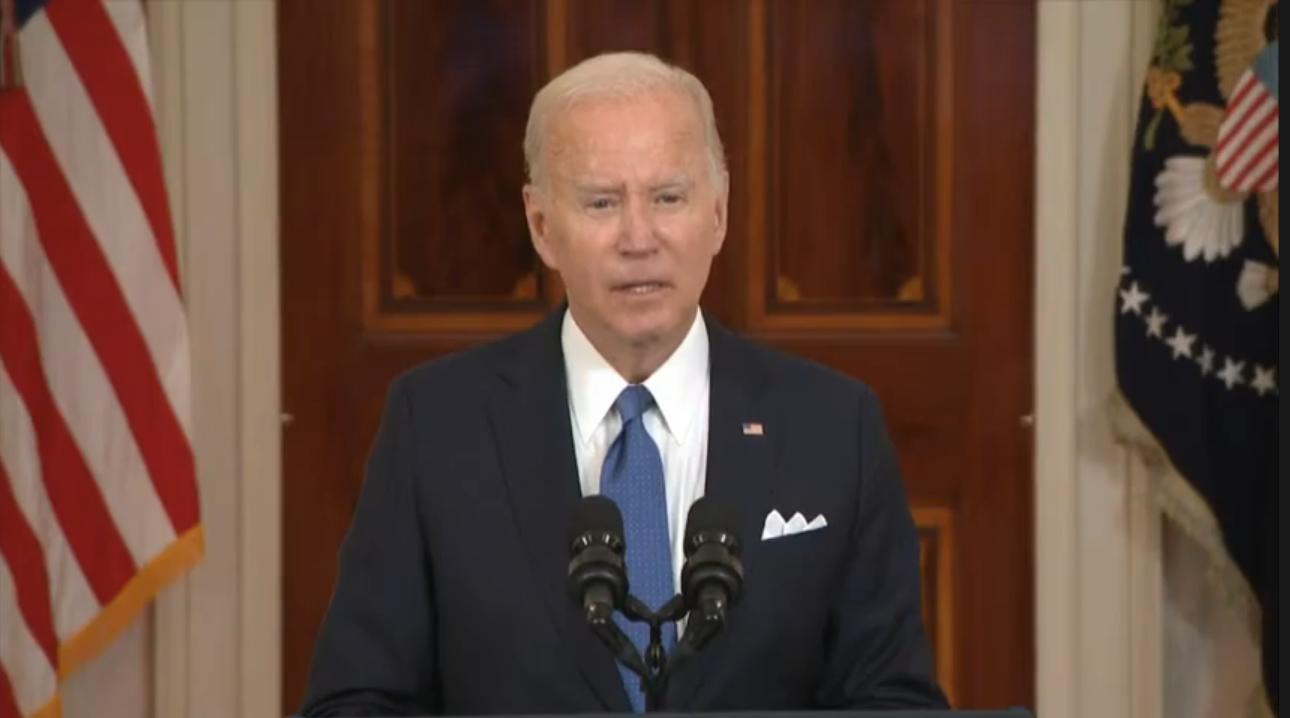 WASHINGTON – Just after the Supreme Court's conservative majority moved to overturn the constitutional right to abortion on Friday in a 6-3 ruling, President Joe Biden vowed to protect American women from prosecution for traveling to other states to terminate their pregnancies.
Thirteen states have made or will soon make abortion illegal, some without exceptions for rape and incest, following today's ruling. After a draft of that ruling was leaked in May, some state legislatures considered bills to prevent women from circumventing their restrictions on abortion.
"If any state or local official high or low tries to interfere with a woman exercising her basic right to travel, I will do everything in my power to fight that unamerican attack," Biden said.
Delivering his remarks from the Great Cross Hall of the White House, the President looked visibly upset, particularly when discussing the extreme abortion bans in some states that will now be allowed to go into effect.
"They are so extreme that women can be punished for protecting their health; that some women and girls will be forced to bear their rapists' child," Biden said. It was at this point that he appeared to go off-script to share his personal feelings on the ruling and its implications. "It just stuns me," he said. "Imagine, woman having to carry a child that's a consequence of incest, with no option" to terminate the pregnancy.
Biden called for those who share his anger and outrage – many who gathered on the steps of the Supreme Court in protest – to remain peaceful. He urged Americans to vote to give Democrats in Congress the majority that will be necessary for them to codify the constitutional right to abortion first established by the Supreme Court's 1973 ruling in Roe v. Wade and overturned today with the decision in Dobbs v. Jackson Women's Health.
Biden warned of the "dangerous path the court is taking us on," pointing to Justice Thomas's comments in the decision that "In future cases, we should reconsider all of this court's substantive due process precedents, including Griswold, Lawrence, and Obergefell."
Should the court revisit the precedents established by those cases, it could mean constitutional protections for the return of laws banning birth control, sodomy and same-sex marriage.
Biden noted Americans' constitutional right to abortion was affirmed in multiple decisions by the Supreme Court, endorsed by justices who were appointed by presidents from both parties.
"It was three justices named by one president, Donald Trump, who were the core of today's decision to upend the scales of justice and eliminate a fundamental right for women in this country," Biden said.
President Biden speaks on Supreme Court decision to overturn Roe v. Wade:
Full transcript:
REMARKS BY PRESIDENT BIDEN
ON THE SUPREME COURT DECISION
TO OVERTURN ROE V. WADE
Today is a — it's not hyperbole to suggest a very solemn moment.  Today, the Supreme Court of the United States expressly took away a constitutional right from the American people that it had already recognized.

They didn't limit it.  They simply took it away.  That's never been done to a right so important to so many Americans.

But they did it.  And it's a sad day for the Court and for the country.

Fifty years ago, Roe v. Wade was decided and has been the law of the land since then.

This landmark case protected a woman's right to choose, her right to make intensely personal decisions with her doctor, free from the inter- — from interference of politics.

It reaffirmed basic principles of equality — that women have the power to control their own destiny.  And it reinforced the fundamental right of privacy — the right of each of us to choose how to live our lives.

Now, with Roe gone, let's be very clear: The health and life of women in this nation are now at risk.

As Chairman and Ranking Member of the Senate Judiciary Committee, as Vice President and now as President of the United States, I've studied this case carefully.  I've overseen more Supreme Court confirmations than anyone today, where this case was always discussed.

I believe Roe v. Wade was the correct decision as a matter of constitutional law, an application of the fundamental right to privacy and liberty in matters of family and personal autonomy.

It was a decision on a complex matter that drew a careful balance between a woman's right to choose earlier in her pregnancy and the state's ability to regulate later in her pregnancy.  A decision with broad national consensus that most Americans of faiths and backgrounds found acceptable and that had been the law of the land for most of the lifetime of Americans today.

And it was a constitutional principle upheld by justices appointed by Democrat and Republican Presidents alike. 

Roe v. Wade was a 7 to 2 decision written by a justice appointed by a Republican President, Richard Nixon.  In the five decades that followed Roe v. Wade, justices appointed by Republican Presidents — from Eisenhower, Nixon, Reagan, George W. [H.W.] Bush — were among the justices who voted to uphold the principles set forth in Roe v. Wade.

It was three justices named by one President — Donald Trump — who were the core of today's decision to upend the scales of justice and eliminate a fundamental right for women in this country.

Make no mistake: This decision is the culmination of a deliberate effort over decades to upset the balance of our law.  It's a realization of an extreme ideology and a tragic error by the Supreme Court, in my view.

The Court has done what it has never done before: expressly take away a constitutional right that is so fundamental to so many Americans that had already been recognized.

The Court's decision to do so will have real and immediate consequences.  State laws banning abortion are automatically taking effect today, jeopardizing the health of millions of women, some without exceptions. 

So extreme that women could be punished for protecting their health.

So extreme that women and girls who are forced to bear their rapist's child — of the child of consequence. 

It's a — it just — it just stuns me. 

So extreme that doctors will be criminalized for fulfilling their duty to care.

Imagine having — a young woman having to ch- — carry the child of incest — as a consequence of incest.  No option. 

Too often the case that poor women are going to be hit the hardest.  It's cruel.

In fact, the Court laid out state laws criminalizing abortion that go back to the 1800s as rationale — the Court literally taking America back 150 years. 

This a sad day for the country, in my view, but it doesn't mean the fight is over.

Let me be very clear and unambiguous: The only way we can secure a woman's right to choose and the balance that existed is for Congress to restore the protections of Roe v. Wade as federal law.

No executive action from the President can do that.  And if Congress, as it appears, lacks the vote — votes to do that now, voters need to make their voices heard.

This fall, we must elect more senators and representatives who will codify a woman's right to choose into federal law once again, elect more state leaders to protect this right at the local level.

We need to restore the protections of Roe as law of the land.  We need to elect officials who will do that.

This fall, Roe is on the ballot.  Personal freedoms are on the ballot.  The right to privacy, liberty, equality, they're all on the ballot. 

Until then, I will do all in my power to protect a woman's right in states where they will face the consequences of today's decision.

While the Court's decision casts a dark shadow over a large swath of the land, many states in this country still recognize a woman's right to choose.

So if a woman lives in a state that restricts abortion, the Supreme Court's decision does not prevent her from traveling from her home state to the state that allows it.  It does not prevent a doctor in that state — in that state from treating her.

As the Attorney General has made clear, women must remain free to travel safely to another state to seek the care they need.  And my administration will defend that bedrock right. 

If any state or local official, high or low, tries to interfere with a woman's ex- — exercising her basic right to travel, I will do everything in my power to fight that deeply un-American attack.

My administration will also protect a woman's access to medications that are approved by the Food and Drug Administration — the FDA — like contraception, which is essential for preventative healthcare; mifepristone, which the FDA approved 20 years ago to safely end early pregnancies and is commonly used to treat miscarriages.

Some states are saying that they'll try to ban or severely restrict access to these medications. 

But extremist governors and state legislators who are looking to block the mail or search a person's medicine cabinet or control a woman's actions by tracking data on her apps she uses are wrong and extreme and out of touch with the majority of Americans.

The American Medical Association and the American College of Obstetricians and Gynecologists wrote to me and Vice President Harris stressing that these laws are not based on — are not based on evidence and asking us to act to protect access to care.  They say by limiting access to these medicines, maternal mortality will climb in America.  That's what they say.

Today, I'm directing the Department of Health and Human Services to take steps to ensure that these critical medications are available to the fullest extent possible and that politicians cannot interfere in the decisions that should be made between a woman and her doctor.  And my administration will remain vigilant as the implications of this decision play out.

I've warned about how this decision risks the broader right to privacy for everyone.  That's because Roe recognized the fundamental right to privacy that has served as the basis for so many more rights that we have come to take — we've come to take for granted that are ingrained in the fabric of this country: the right to make the best decisions for your health; the right to use birth control — a married couple — in the privacy of their bedroom, for God's sake; the right to marry the person you love. 

Now, Justice Thomas said as much today.  He explicitly called to reconsider the right of marriage equality, the right of couples to make their choices on contraception.  This is an extreme and dangerous path the Court is now taking us on. 

Let me close with two points. 

First, I call on everyone, no matter how deeply they care about this decision, to keep all protests peaceful.  Peaceful, peaceful, peaceful.  No intimidation.  Violence is never acceptable.  Threats and intimidation are not speech.  We must stand against violence in any form regardless of your rationale.

Second, I know so many of us are frustrated and disillusioned that the Court has taken something away that's so fundamental.  I know so many women are now going to face incredibly difficult situations.  I hear you.  I support you.  I stand with you. 

The consequences and the consensus of the American people — core principles of equality, liberty, dignity, and the stability of the rule of law — demand that Roe should not have been overturned.

With this decision, the conservative majority of the Supreme Court shows how extreme it is, how far removed they are from the majority of this country.  They have made the United States an outlier among developed nations in the world.  But this decision must not be the final word.

My administration will use all of its appropriate lawful powers.  But Congress must act.  And with your vote, you can act.  You can have the final word.  This is not over.

Thank you very much.  I'll have more to say on this in weeks to come.  Thank you.