Texas Child Protective Service workers resigning over Governor's order
"Things are already slipping through the cracks. … We will see investigations that get closed and children will die in Texas"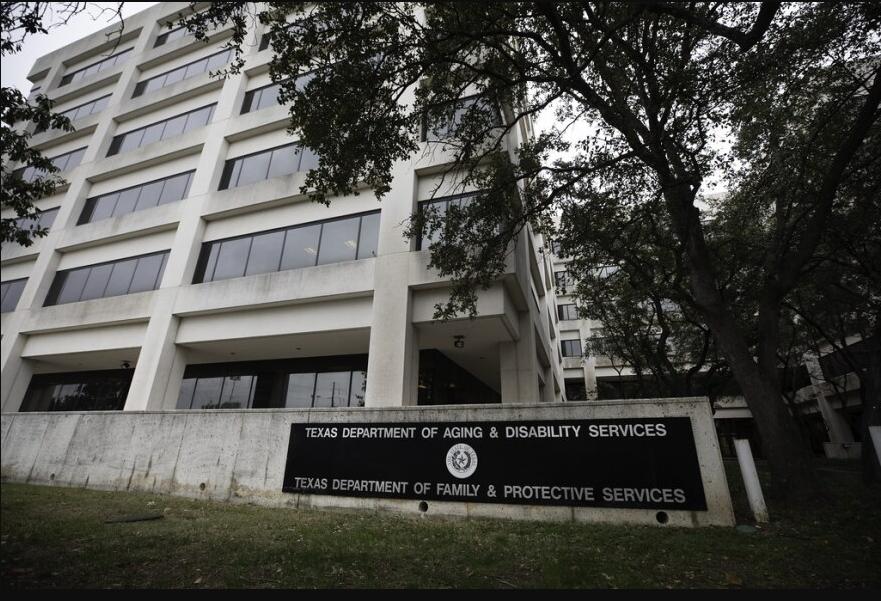 AUSTIN – Nearly a dozen social workers with the Texas Department of Family and Protective Services have resigned over the order issued by Texas Republican Governor Greg Abbott to investigate the families of trans adolescent and younger minors for child abuse by allowing those children to receive transitioning healthcare.
The Texas Court of Appeals for the state's third circuit reinstated the temporary injunction Monday, as issued by the Travis County, Texas district court on March 11, 2022, which bars the Texas Department of Family and Protective Services (DFPS) from investigations of parents and families of Transgender youth.
The directive, which Abbott issued to DFPS in February, calls for "prompt and thorough investigation[s] " into parents of children who have received gender-affirming treatment, after state Attorney General Ken Paxton wrote a legal opinion equating the treatment to "child abuse."
In an investigative article published Monday, Texas Tribune journalist Eleanor Klibanoff reported that one of the workers resigning in the wake of the Abbott order is Morgan Davis, a transgender man.
His supervisors in the Travis County office of the Texas Department of Family and Protective Services offered to reassign the case, but maybe, he thought, he was the right person for the job.
"If somebody was going to do it, I'm glad it was me," Davis said.
He hoped it would be reassuring to the family to see a transgender man at the helm of the investigation. But the family's lawyer didn't see it that way.
"She said, 'I know your intentions are good. But by walking in that door, as a representative for the state, you are saying in a sense that you condone this, that you agree with it,'" Davis said.
"It hit me like a thunderbolt. It's true," he said. "By me being there, for even a split second, a child could think they've done something wrong."
Davis resigned shortly after. Since the directive went into effect, each member of his four-person unit has put in their notice as well.
Davis and his fellow DFPS workers, most who spoke with the news outlet on the condition of anonymity to protect their jobs indicated that there were feelings of being greatly conflicted over enforcement of the Governor's directive. Worse is that the resignations of experienced DFPS workers will have a negative impact on other cases involving abuse and neglect in the state they told the Tribune.
"Things are already slipping through the cracks. … We will see investigations that get closed where intervention could have occurred," one supervisor said. "And children will die in Texas."
"I understood that things were going to get worse with me leaving. I'm leaving cases behind that have been reassigned two or three times and bounced around from supervisor to supervisor. But do I trade in my ethics and my morality?"— DFPS supervisor Randa Mulanax
Numerous DFPS workers who were interviewed told the Tribune "they were told to mark all the cases under Abbott's directive as sensitive, a rare designation usually reserved for cases in which DFPS employees are personally involved."
The workers added that they had also instructed "not to communicate about these cases in writing, a directive that struck the employees as unusual, unethical and risky."
"We document … as relentlessly as we do because it's a way to make sure there's individual responsibility for actions that are taken that can be tracked back to who made the decision," said one Travis County child protective investigations supervisor. "I could be held responsible for a decision made in my case that I didn't make, but I have no way to defend myself."
Davis told the Tribune that he couldn't keep working for an agency that would target families this way. Last week, he put in his notice; he is going to keep working until mid-May to wrap up as many of his open cases as he can to help minimize the burden on his colleagues.
A spokesperson for DFPS declined to comment on the resignations or answer specific questions, citing pending litigation.
West Texas A&M University president cancels student drag show
Students and First Amendment lawyers say Wendler's portrayal of drag shows is off base and the cancellation violates free-speech rights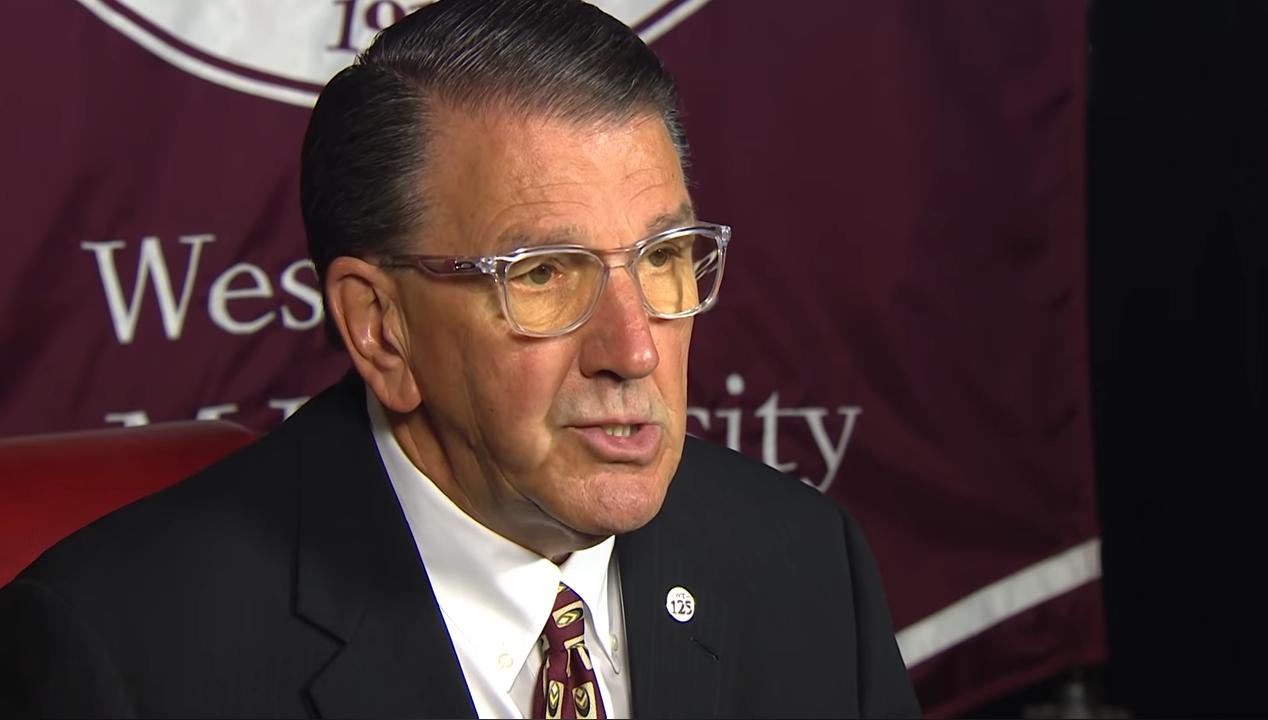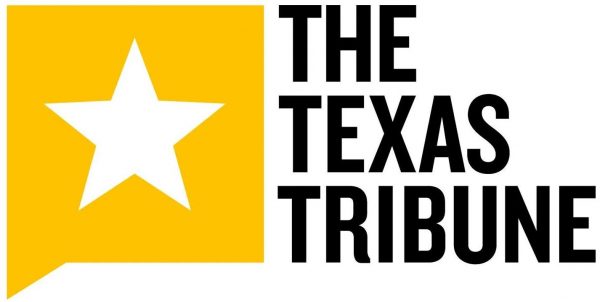 By Kate McGee | CANYON, Tx. – West Texas A&M University President Walter Wendler is drawing ire for canceling a student drag show, arguing that such performances degrade women and are "derisive, divisive and demoralizing misogyny."
Students and First Amendment lawyers reject those assertions, calling his comments a mischaracterization of the art form. They also argue that the cancellation violates student's constitutional rights and a state law that broadly protects free speech on college campuses, potentially setting the university up for a lawsuit.
"Not only is this a gross and abhorrent comparison of two completely different topics, but it is also an extremely distorted and incorrect definition of drag as a culture and form of performance art," students wrote in an online petition condemning Wendler's letter and urging him to reinstate the show.
Students plan to protest every day this week on the campus in the small West Texas city of Canyon, according to a social media post by the Open and Affirming Congregations of the Texas Panhandle.
"Drag is not dangerous or discriminatory, it is a celebration and expression of individuals," student Signe Elder said in a statement. "Amidst the current climate of growing anti-trans and anti-drag rhetoric, we believe that it is important now more than ever to stand together and be heard."
Elder is part of a group of students who have organized under the name Buffs for Drag to protest Wendler's actions.
Drag shows frequently feature men dressing as women in exaggerated styles and have been a mainstay in the LGBTQ community for decades. Drag performers say their work is an expression of queer joy — and a form of constitutionally protected speech about societal gender norms.
But Wendler said drag shows "stereotype women in cartoon-like extremes for the amusement of others and discriminate against womanhood" in a Monday letter that was first obtained by Amarillo news site MyHighPlains.com. Wendler said the drag show was organized to raise money for The Trevor Project, a nonprofit that works to reduce suicides in the LGBTQ community. Wendler noted that it is a "noble cause" but argued the shows would be considered an act of workplace prejudice because they make fun of women.
"Forward-thinking women and men have worked together for nearly two centuries to eliminate sexism," Wendler wrote. "Women have fought valiantly, seeking equality in the voting booth, marketplace and court of public opinion. No one should claim a right to contribute to women's suffering via a slapstick sideshow that erodes the worth of women."
His comments and decision to cancel the campus drag show come amid surging uproar over the lively entertainment as far-right extremist groups have recruited conservatives to protest the events, claiming that drag performances are sexualizing kids.
Republican Texas lawmakers have also homed in on the performances with a handful of bills that would regulate or restrict drag shows, including some legislation that would classify any venue that hosts a drag show as a sexually oriented business, regardless of the show's content. On Thursday, a Senate committee will debate a scaled-back bill that would impose a $10,000 fine on business owners who host drag shows in front of children — if those performances are sexually oriented. The bill defines a sexually oriented performance as one in which someone is naked or in drag and "appeals to the prurient interest in sex."
Rachel Hill, government affairs director for LGBTQ advocacy group Equality Texas, said drag doesn't mock women. Instead, she said, it's an art form that allows performers to explore their gender expression and take back power from what she said can be stifling gender norms.
"Drag has always been a way for people who don't easily fit into the gender binary to embrace different facets of themselves," Hill said in a statement to The Texas Tribune. "Womanhood comes in all shapes and sizes and is what we make of it. That's what makes drag so powerful."
West Texas A&M student groups were organizing the drag show, called "A Fool's Drag Race," for months. The LGBTQ student group Spectrum advertised the show on its Instagram page, encouraging people to sign up to perform.
Wendler argued in his letter that the West Texas A&M drag show goes against the U.S Equal Employment Opportunity Commission's purpose, saying it's inappropriate even if drag shows are not illegal.
A lawyer for the national campus free speech group Foundation for Individual Rights and Expression rejected that argument as "nonsense."
"The only prejudice in play here is his," said lawyer Alex Morey, arguing that Wendler has violated state and federal law by canceling the show.
In a statement to The Texas Tribune, Morey said that performances on campus such as drag shows are protected by the First Amendment.
"By unilaterally canceling the event because he personally disapproves of the views it might express, WTAMU's president appears to have violated both his constitutional obligations and state law," Morey said. "It's really surprising how open he is about knowingly violating the law, especially because government officials who violate clearly established First Amendment law will not retain qualified immunity and can be held personally liable for monetary damages."
The students who started the petition also accused Wendler of violating university policy, which states the school can't deny student groups any benefits "on the basis of a political, religious, philosophical, ideological, or academic viewpoint expressed by the organization or any expressive activities of the organization."
In 2019, Texas lawmakers passed a law that required universities to allow any person to engage in free-speech activities on campuses. The law passed with broad bipartisan support.
A West Texas A&M spokesperson said Tuesday morning that Wendler did not have any further comments. The Texas A&M University System, which oversees West Texas A&M, also declined to comment.
Last year, Texas A&M University in College Station drew criticism from students when the office of student affairs announced it would no longer sponsor Draggieland, the annual drag show competition that started in 2020. Students held the performance last year after raising money through private donations. This year's event is scheduled for April 6.
Alex Nguyen contributed to this story.
Disclosure: Equality Texas, Texas A&M University, Texas A&M University System and West Texas A&M University have been financial supporters of The Texas Tribune, a nonprofit, nonpartisan news organization that is funded in part by donations from members, foundations and corporate sponsors. Financial supporters play no role in the Tribune's journalism. Find a complete list of them here.
**************************************************************************************
Kate McGee covers higher education for The Texas Tribune. She joined the Tribune in October 2020 after nearly a decade as a reporter at public radio stations across the country, including in Chicago; Washington, D.C.; Austin; Reno, Nevada; and New York. Kate was born in New York City and raised primarily in New Jersey. She earned her bachelor's degree from Fordham University. Her work has appeared on NPR's "Morning Edition," "All Things Considered," "Here and Now," and "The Takeaway."
The preceding article was previously published by The Texas Tribune and is republished by permission.
**********************
The Texas Tribune is a nonprofit, nonpartisan media organization that informs Texans — and engages with them — about public policy, politics, government and statewide issues.
Quality journalism doesn't come free
Perhaps it goes without saying — but producing quality journalism isn't cheap. At a time when newsroom resources and revenue across the country are declining, The Texas Tribune remains committed to sustaining our mission: creating a more engaged and informed Texas with every story we cover, every event we convene and every newsletter we send. As a nonprofit newsroom, we rely on members to help keep our stories free and our events open to the public. Do you value our journalism? Show us with your support.