U.S. Air Force moves to protect LGBTQ+ personnel & dependents
"The health, care & resilience of our personnel & families is not just our top priority – it's essential to accomplish the mission"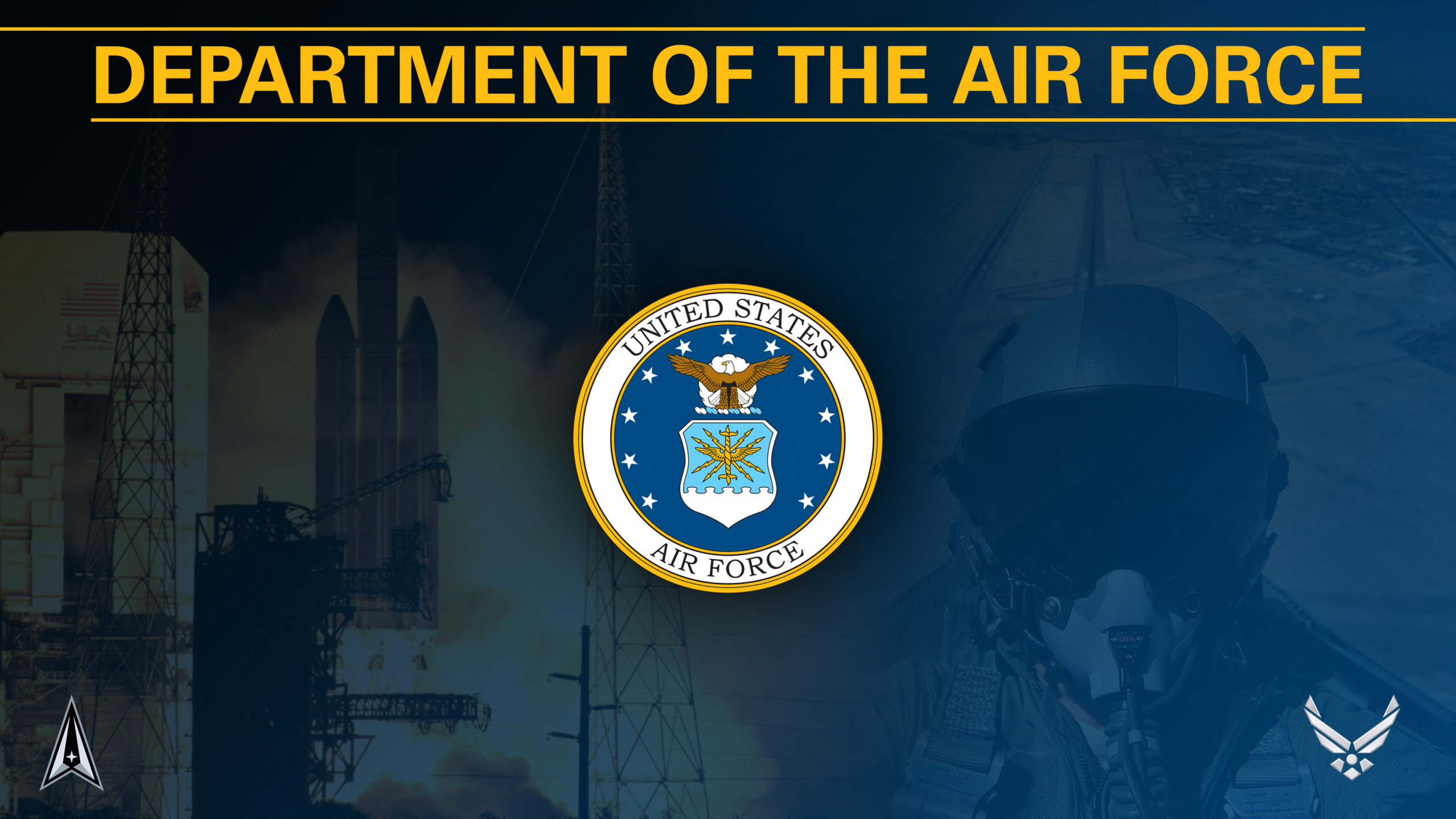 ARLINGTON, Va. – Last month the Under Secretary of the U.S. Air Force, Gina Ortiz Jones, announced that the service was refocusing efforts to assist its LGBTQ+ servicemembers. These actions follow in the wake of over 320 anti-LGBTQ+ bills are already pending in state legislatures.
Lawmakers in statehouses nationwide are seeking to ban transgender youth from participating in sports; criminalize medically necessary, life-saving healthcare for transgender youth; ban discussion of LGBTQ+ youth and families in classrooms, effectively erasing our community; revive "bathroom bills" to prohibit transgender young people from simply using the restroom at school; and even undermine private companies' own internal inclusion and safe workplace programs.
Under Secretary Jones noted that the various laws and legislation that are being proposed and passed in states across America may affect LGBTQ Airmen, Guardians, and/or their LGBTQ dependents in different ways.
"The health, care and resilience of our DAF personnel and their families is not just our top priority – it's essential to our ability to accomplish the mission," said Jones. "We are closely tracking state laws and legislation to ensure we prepare for and mitigate effects to our Airmen, Guardians and their families. Medical, legal resources, and various assistance are available for those who need them."
In a press release the Air Force said should service members or their families need help with screening, treatment, or mental health support for medical concerns, they should start with DAF medical treatment facilities. The MTFs can also assist with navigating challenging life circumstances.

The Exceptional Family Member Program is another resource available for all active component Airmen and Guardians to assist families with special needs during the PCS process to include navigating medical, legal, and educational support for dependents during relocation.

"As is the case with all of our family members, if the support a family member needs becomes unavailable, commanders can work to get the service member to an assignment where their loved ones can receive the care they need," Jones added.
"The Modern Military Association of America (MMAA) is incredibly pleased to see the Air Force/Space Force LGBTQ+ Initiative Team (LIT) take lead in protecting military families, with LGBTQ+ dependent, especially with the barrage of homophobic and transphobic bills being introduced around the country," said Jennifer Dane, the CEO of the Modern Military Association of America, in an emailed statement to the Blade.
"We must protect those who have vowed to protect us, especially military families directly impacted by unlawful legislation. MMAA has called for SecDef Austin and the President Biden to intervene and protect LGBTQ+ military dependents. We have provided solutions such as immediate compassionate reassignments, halting orders, and enhanced protection for military families with LGBTQ+ dependents who are stationed or engaged route to states with these devastating laws," said Dane.
"We urge other service branches to take the Air Force / Space Force's example and lay out guidelines for military families to use so they are protected and not punished.
If we don't protect LGBTQ+ military dependents or any LGBTQ+ child for that matter, it can be life or death," she added.
In its press release the Air Force noted that installation legal offices are another free source of information for personnel who need assistance navigating new and existing local laws. While installation legal personnel cannot represent Airmen, Guardians or their families in court, they can provide vital advice and counsel.

Service members and their families can also seek additional support through their local Airman and Family Readiness Center, the Military and Family Life Counseling Program, or Military OneSource, which can be contacted 24/7 at 800-342-9647
First woman to lead a branch of the military confirmed by Senate
While women have served as service branch secretaries- Fagan would be the first servicewoman to serve as the leader of a military branch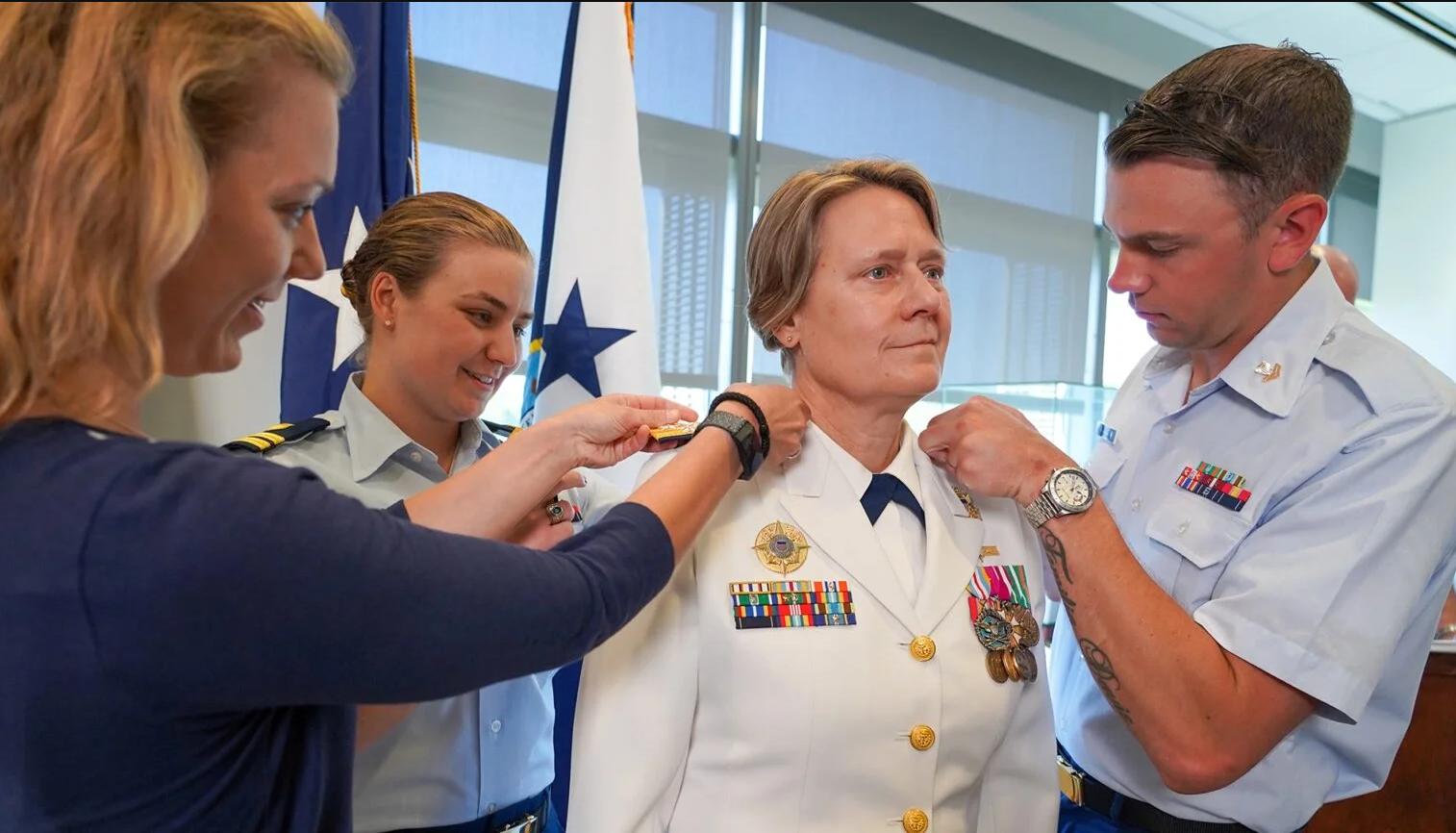 WASHINGTON – The Senate has confirmed Admiral Linda L. Fagan as the 27th Commandant of the United States Coast Guard. The current Commandant Admiral Karl L. Schultz is set to retire at the end of this month. President Joe Biden nominated Fagan to lead the service, a military branch that operates within the U.S. Department of Homeland Security in peacetime this past month.
Fagan, promoted to the rank of four-star Admiral in June of 2021, is the Coast Guard's first woman to serve as a four-star flag officer and currently serves as the service's Vice-Commandant.
Task & Purpose magazine noted that while women have served as service branch secretaries — Christine Wormuth is the current Secretary of the Army — Fagan would be the first servicewoman to serve as the leader of a military branch.
In a statement issued Thursday, President Biden congratulated her.
"It is with deep pride that I congratulate Admiral Linda L. Fagan on her confirmation by the Senate as Commandant of the U.S. Coast Guard. Admiral Fagan is the Coast Guard's first woman to hold the rank of four-star admiral. Today, she again makes history not only as the first woman to lead the Coast Guard—but also as the first woman Service Chief of any U.S. military service. Admiral Fagan's leadership, experience, and integrity are second to none, and I know she will advance the Coast Guard's mission to ensure our nation's maritime safety and security.
My administration is committed to seeing more qualified women in senior leadership and command roles; making sure women can succeed and thrive throughout their military careers. Today, Admiral Fagan's confirmation as Commandant of the U.S. Coast Guard signals to women and girls across our nation they have a place in protecting their country at the highest level."
The admiral is a1985 graduate of the Coast Guard Academy in New London, Connecticut and over the course of career spanning 36 years she has served on seven continents, the Coast Guard's New York Sector, Commander First Coast Guard District in Boston, Coast Guard Defense Force West, Coast Guard Pacific Area, as well as stints as the service's headquarters in Washington D.C. apart from her post as Vice-Commandant and duty at sea aboard the only heavy icebreaker in the Coast Guard's inventory, the USCG Cutter Polar Star.
It wouldn't be the first milestone for Fagan to achieve in the Coast Guard. When she was promoted to vice commandant in 2021, she became the first-ever four-star admiral in the branch. In an interview with "CBS This Morning" that year, she described nearly being pulled from her first sea deployment, as the ship's executive officer was hesitant to have her aboard as the only woman in the crew.
She also noted her commitment to helping the Coast Guard continue to recruit and retain women, including her own daughter, in its ranks. "We've made a lot of progress in the junior ranks, we need to keep making progress," she said.
SPARTA announces legislative agenda & re-elects Bree Fram as president
"SPARTA calls on Congress to update the 'Truman Amendment' to enshrine into law the opportunity for trans & intersex individuals to serve "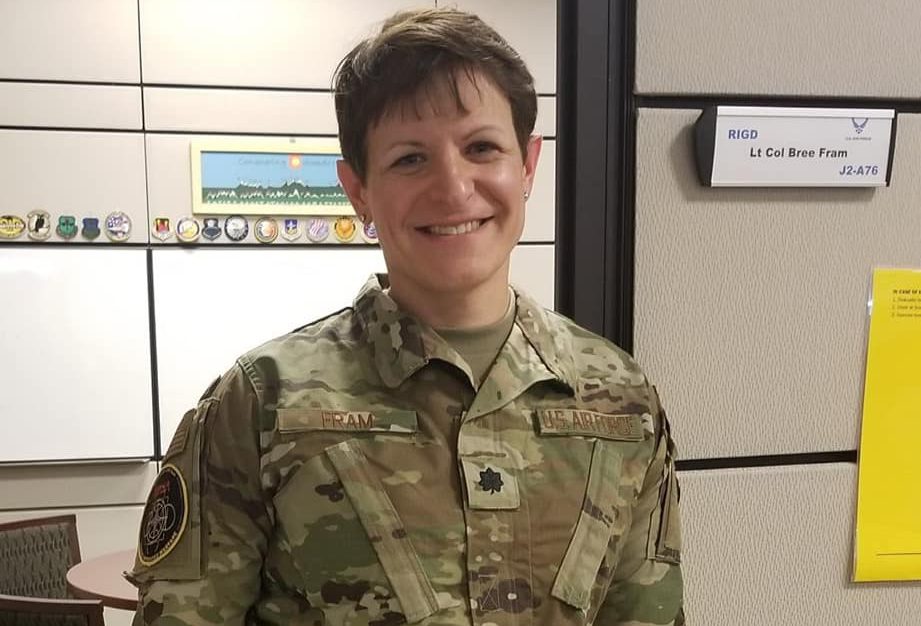 ARLINGTON, Va. – SPARTA, the nation's leading transgender military service  organization, announced its legislative priorities for 2022 on Monday. SPARTA and other advocacy  organizations have long sought the codification of the opportunity to serve in the military  regardless of gender identity or any other category that doesn't have any bearing on an  individual's ability to serve.
In one of his first statements as Secretary of Defense on Jan 25th, 2021 Lloyd Austin made the same point that "all transgender individuals who wish to serve in  the United States military and can meet the appropriate standards shall be able to do so openly and free from discrimination." 
Despite the position of the current Biden administration, without Congressional legislative changes, a future president could reinstate discriminatory policies with an executive order and turn back the clock on transgender service.
A spokesperson for the advocacy group noted that it believes legislative action is required to ensure this nation will be able to attract and retain the best and brightest who are willing to serve. The spokesperson also said that "SPARTA calls upon  Congress to pass an updated version of the 'Truman Amendment' that would enshrine into law the opportunity to serve for transgender and intersex individuals." 
"We believe this year is the best opportunity that we'll have for quite some time to make meaningful change," said SPARTA's Acting Communications Director Alleria Stanley, a US Army Staff Sergeant. "Not only do we have the renewed examples of so many transgender troops serving honorably and openly, but we also believe we have the support necessary in congress to ensure it stays that way."
In order to make the case, SPARTA will be bringing approximately thirty transgender service  members to Capitol Hill to speak with legislators on June 8th. "I'm looking forward to speaking  with my representatives, because I want to emulate the example of the first, but not the last  transgender service member," said Melody Stachour, SPARTA's Community Relations Director  and a Chief Petty Officer in the Navy Reserve. "Thanks to nearly six years of open transgender  service, we've seen the military grow stronger and more inclusive and I'm excited to help  Congress understand how that's become a reality for service members everywhere."
Stachour also noted that SPARTA believes the examples of their service will be a powerful indicator of the value that transgender  troops bring to their units and the military at large.
SPARTA's Board of Directors unanimously reelected Bree Fram, a United States Space Force Lieutenant Colonel, to a second term as President and Board Chair. Bree's primary focus for the year will be SPARTA's efforts to pursue legislative change that guarantees the opportunity for transgender people to serve. 
Her other priorities remain opening the door to inclusive non-binary service policy, streamlining access to care for transgender service members, and reducing the administrative burden on troops and their commanders in relation to gender transition. She's also excited about continuing the work that has been done in the past year to normalize transgender policy within the Department of  Defense and the inclusion of transgender service members in developing that policy. 
"I couldn't be more thrilled than to continue working with the amazing SPARTA team on ensuring an inclusive military that allows every individual and every team to reach their full potential," said Fram. "I'm confident that the work we are doing is developing a stronger military; one that soon will be hard to think of without considering the contributions of transgender service members as invaluable."
Fram has also recently been honored by the Department of the Air Force (DAF) as their 2021 Volunteer of the Year primarily for the work she's done supporting transgender service members through SPARTA and the DAF's LGBTQ+ Initiatives Team. Fram was also named "2021 LGBTQ+ Engineer of the Year" by Out to Innovate. Out to Innovate recognizes lesbian, gay, bisexual, transgender, and queer professionals in science, technology, engineering, and math (STEM).
From Out to Innovate's announcement:
"The LGBTQ+ Engineer of the Year Award recognizes someone who has made outstanding contributions to their field and recognizes the awardee for sustained contributions in design, production, management, or research. Lt. Col. Bree Fram has been an active service member since 2003 and is currently in the United States Space Force. Fram is currently responsible for developing the policies used by the Space Force to develop, build, test, and deliver critical joint warfighting capabilities as the Deputy Division Chief for Acquisition Policies and Processes supporting the Assistant Secretary of the Air Force for Space Acquisition and Integration."
Federal court rules restrictions on military service with HIV unconstitutional
"We're thrilled the court ruled in our favor & agreed the military's outdated policies harming service-members with HIV must be changed"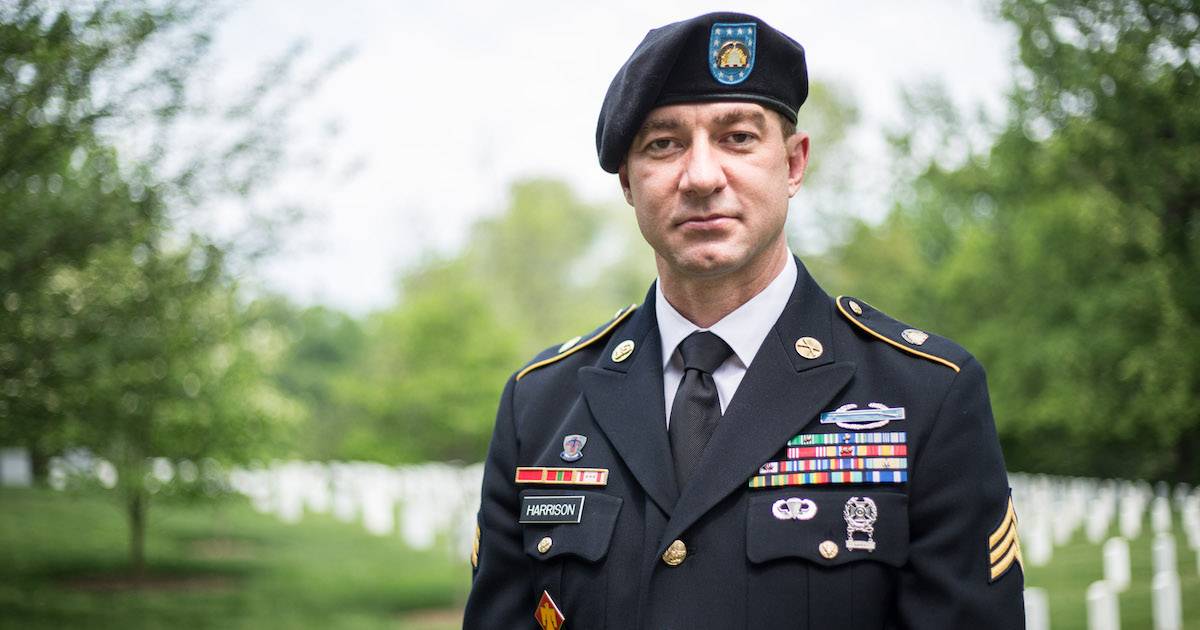 ALEXANDRIA, Va. – A federal judge on the United States District Court for the Eastern District of Virginia last week ordered the Department of Defense, (DOD) to stop discriminating against people living with HIV and to allow them to deploy and commission as officers in the U.S. military.
The groundbreaking ruling represents a landmark moment in the fight to advance the rights of people living with HIV and reflects the reality that HIV is a chronic, treatable condition, not a reason to discriminate Lambda Legal co-counsel in the two cases Harrison v. Austin and Roe & Voe v. Austin, noted in a press release.
The individual plaintiffs in these cases are all service members living with HIV, including two Airmen using the pseudonyms Richard Roe and Victor Voe, whom the Air Force attempted to discharge, and Sergeant Nick Harrison, a member of the D.C. Army National Guard who was denied a commission.
In the ruling, District Court Judge Leonie Brinkema ordered the Air Force to rescind its prior decision to discharge Roe and Voe and ordered the Army to rescind its decision denying Harrison's application to commission into the Judge Advocate General Corps. The order enjoins the DOD and the other defendants from separating, discharging, or denying the commission applications of asymptomatic HIV-positive service members with undetectable viral loads based on their purported ineligibility for worldwide deployment due to their HIV-positive status.
This decision follows a ruling in January 2020 by the U.S. Court of Appeals for the Fourth Circuit in Roe & Voe v. Austin (previously captioned Roe & Voe v. Esper), which upheld a preliminary injunction against the Air Force preventing the discharge of the two Airmen while their case was being litigated. Notably, the Fourth Circuit wrote that "any understanding of HIV that could justify this [deployment] ban is outmoded and at odds with current science."
The opinion from the district court, which is final but under seal for a few weeks, echoed the reasoning of an amicus (friend-of-the-court) brief filed with the Fourth Circuit by former military leaders, including former Secretaries of the Army, Navy, and Air Force:
"The United States' all-volunteer military depends on allowing every citizen who is fit to serve to do so. In our professional military judgment, any policy that discharges willing and able service members based on chronic, but well-managed, medical conditions should be based on the most up-to-date science and be justified by credible—not theoretical—risks. . . . It is our professional military judgment that there is no legitimate reason to deny HIV positive service members the opportunity to deploy."
"After reviewing a record that included dozens of depositions, thousands of pages of documents, two Department of Defense reports to Congress, and expert testimony from four medical doctors and former military Secretaries, the court ruled that the Pentagon's policies regarding service members with HIV are not only outdated, but unlawful, arbitrary and capricious, and unconstitutional," said Scott Schoettes, Esq. "Recognizing that appropriately managed HIV is a chronic condition with little to no effect on a person's overall health or daily activities and that merely being HIV-positive is no impediment to safely deploying and performing as a member of the U.S. military, the court has issued one of the strongest judicial rulings in over two decades for people living with HIV."
"Until these lawsuits, the Department of Defense was the only entity in the U.S. that was still legally permitted to discriminate against people living with HIV despite the existence of the Americans with Disabilities Act and the Rehabilitation Act," said Kara Ingelhart, Senior Attorney at Lambda Legal. "This ruling knocks down the barrier preventing people living with HIV from commissioning and brings an end to the military's on-going discrimination against the approximately 2,000 service members currently serving while living with HIV."
In striking down the policy preventing the commissioning of Sergeant Harrison and overturning the discharge of the two airmen, this ruling affirms the district court's prior holding in its opinion on the preliminary injunction in the Roe case [link] that the categorical bar to the deployment of service members with HIV is unlawful because it is at odds with current medical science and treats servicemembers living with HIV differently from others with chronic conditions that require medication during deployment. In its decision upholding this preliminary injunction, [month 2019], the Fourth Circuit noted that the risk of HIV transmission in a deployed setting is essentially non-existent, especially if well-controlled HIV and an undetectable viral load are prerequisites for deployment. The opinion of the Fourth Circuit was relied upon extensively by the district court in reaching the conclusion that the military's bar to the deployment—and therefore commissioning—of service members with HIV is not only arbitrary and capricious but also unconstitutional.
"We are grateful for the opportunity to work with MMAA, Lambda Legal and others to overturn the military's outdated and unconstitutional policies concerning people living with HIV," said John Harding, Senior Associate at Winston & Strawn. Our pro bono efforts, in both the district court and the Fourth Circuit, have brought about a meaningful, and long overdue, change for service members living with HIV."
The Case Against the U.S. Army
The case against the U.S. Army focused on Nick Harrison, a sergeant in the D.C. Army National Guard, who was denied the opportunity to serve as an officer and therefore a position in the Judge Advocate General (JAG) Corps, solely because he is living with HIV. Harrison has served in the military since 2000 and was diagnosed with HIV after his second tour of duty in the Middle East in 2012. He was denied a position for which he had been pre-selected because current Pentagon policy considers service members living with HIV non-deployable and will not allow them to enlist or to be appointed as officers. Lambda Legal, MMAA, and Winston & Strawn filed Harrison's lawsuit against the Army and Department of Defense in May 2018.
"It's profoundly emotional to know that all service members with HIV will now be able to serve and defend our country without discrimination," said Nick Harrison, 43, a native of Oklahoma who was deployed to Afghanistan and Kuwait. "I'm incredibly pleased with the court's decision, and it's very reassuring to hear the court recognize that these policies are irrational and based on outdated stereotypes and stigma."
The Case Against the U.S. Air Force
The case against the Air Force was filed in December 2018 by the same lawyers on behalf of two active-duty Airmen, identified pseudonymously as Roe and Voe, after the Air Force notified them they were going to be discharged because they could not deploy to the Central Command (CENTCOM) area of responsibility as a result of their recent HIV diagnoses.
"I am thrilled to hear that the judge has ruled in our favor, as it would remove barriers for people living with HIV like me in the military," said Richard Roe. "When aspiring to join the military, I would have never thought this would happen to me; now, I feel like my service matters even more. I no longer have to live in fear of discrimination based on the simple fact I am living with HIV, especially since it is a treatable condition that poses no real risk to others," added Roe, whose parents both served in the military.
"I joined this lawsuit because I feel an extreme sense of duty to my country and I wanted to make sure no one has to face this type of injustice, especially in the military," said Victor Voe. "I would love for this decision to serve as an educational opportunity for millions of people out there to realize that appropriately treated HIV has almost no effect on life expectancy, that science and medicine have progressed to a point that we can live normally and can perform any job, including that of a service member who deploys into a combat zone," added Voe.
Modern Military Association of America (MMAA) is an organizational plaintiff in Harrison and Roe & Voe to advance the interests of its members who are living with HIV and serving in the military.
"We are thrilled the court has ruled in our favor and agreed that the military's outdated policies harming service members living with HIV must be changed," said MMAA Executive Director Jennifer Dane. Peter Perkowski, formerly with MMAA and a lead attorney in these cases, added: "Thanks to modern science, there is no legitimate reason to continue denying service members living with HIV the ability to serve without restrictions. I am proud to have fought and won for these brave American patriots, and we urge the Department of Defense to immediately comply with the court's decision."
Military Leaders, Medical Experts, Advocates Rallied Behind Case
This case received an overwhelming support from several military experts, medical associations and HIV advocates who filed three amicus briefs opposing the deployment and discharge policies when the preliminary injunction was on appeal to the Fourth Circuit in 2019. The friend-of-the-court briefs included three former military leaders—former Secretary of the Navy Ray Mabus, former Secretary of the Army Eric Fanning and former Secretary of the Air Force Deborah Lee James—as well the HIV Medicine Association, the Infectious Disease Society of America (IDSA), AIDS United, and the American Public Health Association.
Lambda Legal, Scott Schoettes, Esq., Peter Perkowski, Esq., and Winston & Strawn also represent cadets prevented from joining the Navy and Air Force upon graduation from the respective service academies due to their HIV status in a third lawsuit, Deese and Doe v. Austin. The case is pending in the U.S. District Court for the District of Maryland where the court denied the DOD's request that the lawsuit be dismissed and discovery is underway.