James Dean, Rock Hudson, & Lily Tomlin make film festival a must
Take a moment to brush up on your cinema history with dozens of must-see films being shown on the big screen this week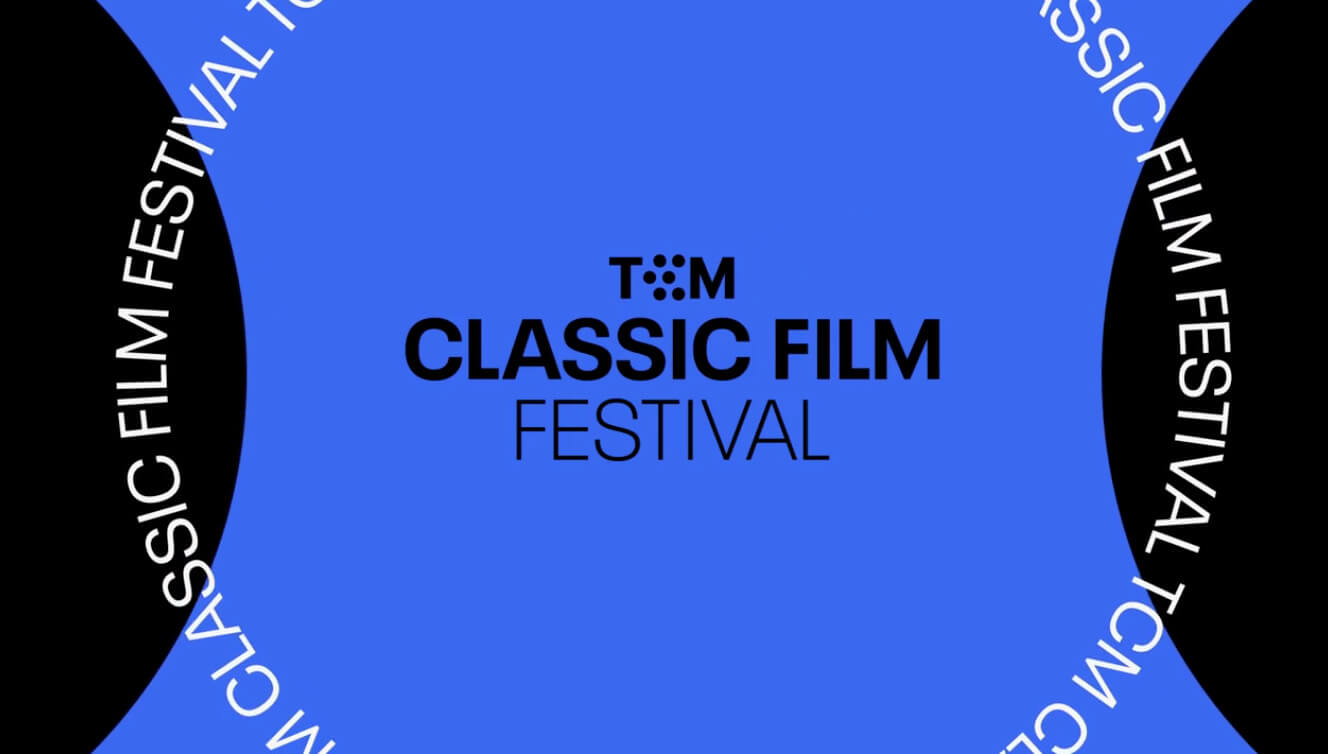 By Jeremy Kinser | LOS ANGELES – If you're feeling exhausted by the latest Marvel universe blockbuster and just happen to be in Los Angeles, take a moment to brush up on your cinema history with dozens of must-see films being shown on the big screen this week.
The 2022 TCM (Turner Classic Movies) film festival will present big screen presentations of such landmark queer-interest films as a girl power comedy A League of Their Own, cult staple Polyester, and the Stephen Sondheim-Anthony Perkins collaboration The Last of Sheila this week in the movie capital. You'll have an opportunity to see out icon Lily Tomlin dip her hands and feet in cement in front of the famed Grauman's Chinese Theatre. Film buffs will have a chance to watch for silver screen icons portraying coded LGBTQ movie characters that spoke to audiences at a time when swinging the closet doors open was still taboo. As the late Vito Russo wrote in his seminal cinema book The Celluloid Closet, we were everywhere, you just had to find us.
The festival will take place in Hollywood April 21-24 and follow local health and safety guidelines. For more information including the full lineup, go here. Scroll down to see some of our picks for films you shouldn't miss.
All of Me (1984)
Queer appeal: Out entertainer Lily Tomlin delivers one of her funniest performances as a dying rich lady whose soul accidentally pops into Steve Martin's attorney character. Watching Martin process the female-controlled half of his brain and body remains one of the great comedic moments of the 1980s.
Giant (1956)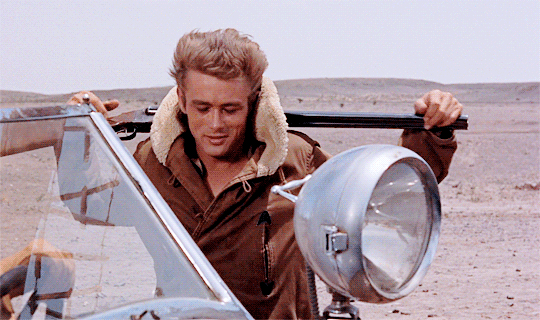 Queer appeal: The cast alone in this sweeping saga (screening in a restored 4K print), which aimed to change racial relations in the country, is the stuff of gay fever dreams. James Dean and Rock Hudson both vie for the attention of Elizabeth Taylor. But the queer imagery here is next level, especially Dean in a Christ-like pose with a shotgun behind his shoulder and his pelvis thrust forward, while the visual of his rebellious character coaxing oil out of a well is unimaginably phallic.
The Harvey Girls (1946)
Queer appeal: Eternal gay icon Judy Garland headlines as an innocent heroine who heads to the wild west to work as a waitress and sings the Oscar-winning tune "On the Atchison, Topeka, and the Santa Fe" in this beloved musical. Plus, Angela Lansbury nearly steals the show as a naughty saloon girl.
The Last of Sheila (1973)
Queer appeal: This script for this jigsaw puzzle of a movie was cowritten by Stephen Sondheim and Anthony Perkins (thus it's filled with gay undertones) and directed by allegedly closeted Herbert Ross. It offers a cast that includes Raquel Welch at her most ridiculously voluptuous, Dyan Cannon as a catty talent agent, and one of the characters is revealed to have had a homosexual relationship with another. We're not spoiling the fun.
A League of Their Own (1992)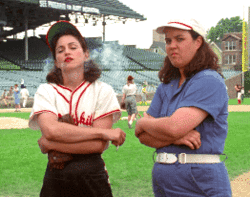 Queer appeal: The sisters were doing it for themselves in the Penny Marshall-directed comedy about an all-female baseball team during World War II that's become gay rite-of-passage viewing. Madonna famously became besties with Rosie O'Donnell during the filming.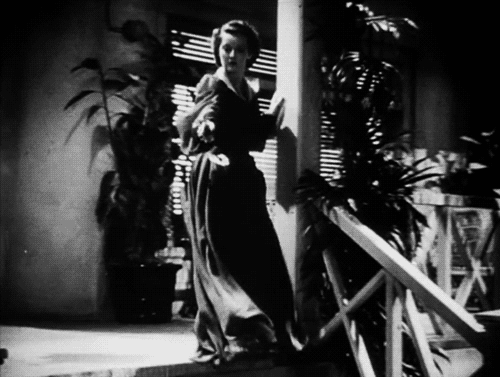 The Letter (1940)
Queer appeal: Any film that opens with Bette Davis shooting her lover dead can only go down from there, right? Not here. Davis's married character gets tormented by sinister Gale Sondergaard who lurks in the shadows, so the drama continues to escalate in this high-pitched melodrama.
Lover Come Back (1961)
Queer appeal: Rock Hudson reteams with close friend, frequent costar, and gay ally Doris Day at the peak of their gorgeousness and box office appeal in a colorful Mad Men-era comedy about mistaken identity in the advertising world. There's also a fun supporting turn by Tony Randall, whose fussy characters always read gay.
Polyester (1981)
Queer appeal: John Waters directs his muse Divine and gay heartthrob Tab Hunter in a hilariously bonkers satire of women's pictures of the 1950s. The comedy takes potent shots at the religious right and features themes such as abortion, alcoholism, and, of course, foot fetishism.
Queen Bee (1955)
Queer appeal: You think you've seen Joan Crawford at her bitchiest? Think again. Here she stars as a vicious, vengeful Southern matriarch that obviously inspired Faye Dunaway's unhinged portrayal of the legend in the biopic Mommie Dearest.
Spartacus (1960)
Queer appeal: Besides the oiled-up torso of Kirk Douglas, this gladiator epic is most renowned for one of the most sexually suggestive scenes in 1960s cinema. Laurence Olivier's wealthy Roman character gets a sensual bath time scrub from his sexy servant Tony Curtis and asks if he prefers snails or oysters. Get it?
Tootsie (1982)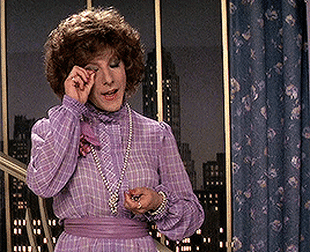 Queer appeal: Perhaps problematic for overly sensitive contemporary viewers, this all-time great comedy finds Dustin Hoffman as an obnoxious unemployed actor who cross-dresses as a feminist to land a lucrative job on a soap opera. Along the way, he falls for lovely Jessica Lange (in an Oscar-winning turn) and learns to be a better man after living as a woman and being mistaken for a lesbian.
*********************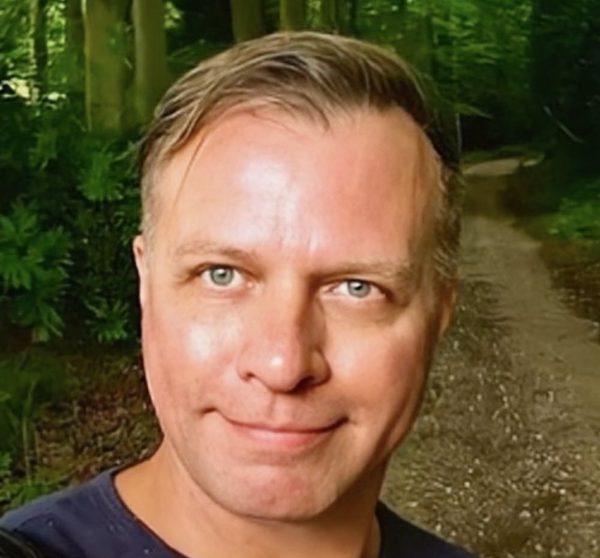 Jeremy Kinser is a festival writer for the Sundance Institute, a Copy Editor, Playboy magazine writer and a contributing writer; Town & Country, Dujour, Palm Springs Life, Modern Luxury
Pansexual Visibility Day 2022 is May 24
Days like Pansexuality Visibility Day are perfect for educating people about the various ways people experience sexual & romantic attraction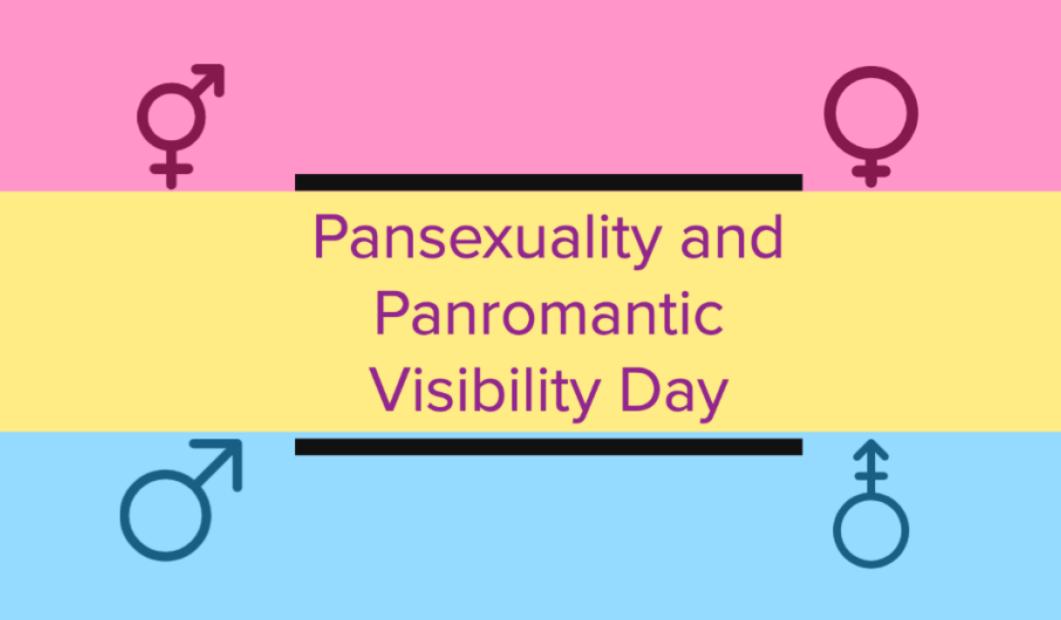 NEW YORK – The Trevor Project is honoring Pansexual and Panromantic Awareness and Visibility Day on May 24, noting that it is a day to celebrate the pansexual and panromantic community and educate others on the community.
As part of creating awareness for the pansexual community, The Trevor Project's 2022 National Survey on LGBTQ Youth Mental Health, captured important data related to the experiences of pansexual youth, who made up 20% of the survey sample.
2022 National Survey Data on Pansexual Youth
53% of pansexual youth reported that they seriously considered suicide and 21% reported they attempted suicide in the past year.
66% of pansexual youth reported experiencing symptoms of anxiety and 79% reported experiencing symptoms of depression.
36% of pansexual youth reported that they have been physically threatened or harmed due to their sexual orientation.
69% of pansexual youth reported that they had experienced discrimination based on their sexual orientation.
The Project MORE Foundation, a leading nonprofit service and support provider to the Northern California Lesbian, Gay, Bisexual, Transgender, Queer, and Questioning (LGBTQ+) and Ally community explains what it means to be Pansexual:
One common misconception that even members of the LGBTQ+ community have is that pansexuality and bisexuality are the same. Bisexuality can loosely be defined as attraction to more than one gender, but many define it with the more narrow definition of attraction to both genders, i.e,: men and women.
Pansexuality differs in that it includes sexual attraction inclusive of ALL gender identities, which means that people can also be drawn to those who are gender fluid or genderqueer. It is similar for people who are panromantic. When a person identifies as panromantic, it means that they can feel romantically towards anyone of any gender identity. 
When people come out as pansexual, headlines often emphasize that it's different than being bi, and while that's true, somebody who is bi may also identify as pan and vice versa. The bisexuality umbrella term includes those who feel attracted to two or more gender identities. Pansexuality refers to people who feel sexual attraction to any gender identity, but because their preference includes two or more genders, they could also consider themself bi. Being pan doesn't mean that a person is going to be attracted towards everyone, but simply that gender identity doesn't play a role in that attraction. 
There are many people who identify as pansexual or panromantic, such as Jazz Jennings, the famous 20-something LGBTQ+ rights advocate who came out as trans as a child. Authors Dana Mele and Caitlin Ricci identify as panromantic. Miley Cyrus, Janelle Monáe, and Brendon Urie are also among famous celebrities who identify as pansexual. 
It is quite common that people who are pansexual go on a journey of self-discovery to figure out their true sexuality. Some, like Bella Thorne, initially identified as bisexual, but then grew to realize that gender plays little to no role in their attraction, so her definition of her sexuality changed to reflect that. 
Miley Cyrus, who came out in 2015 as pansexual, is among one of those who went down the path to self-discovery when it came to her sexuality. In an interview with Variety, she said that an interaction with a non-binary individual helped her understand that she felt attraction towards them regardless of how they expressed their gender. In that moment, she didn't feel gay, straight, or bi, because she wasn't.
Because definitions can be held loosely, one of the most important takeaways is that how a person identifies their sexual or romantic attraction can differ from one day to the next, but celebrating and respecting a person for who they are is what matters most. Days like Pansexuality and Panromantic Visibility Day are perfect for educating people about the various ways people experience sexual and romantic attraction.
About the 2022 National Survey
This survey is one of the largest and only surveys of its kind, representing the experiences of nearly 34,000 LGBTQ young people ages 13-24 across the U.S. It's also one of the most diverse surveys of LGBTQ youth ever conducted – with 45% of respondents being youth of color and 48% being trans or nonbinary.
Lastly, The Trevor Project has a guide, "How to Support Bisexual Youth: Ways to Care for Bisexual, Pansexual, Fluid, and Queer Youth Who are Attracted to More than One Gender" that offers best practices for those looking to support the youth who are attracted to more than one gender in their lives.
The universe comes out to jazz and violins and you're invited
LA prides itself as home of the stars. Don't limit yourself to the mere mortal stars of Hollywood, when the universe is opening its doors
LOS ANGELES COUNTY – Starlight, starbright: Bathing yourself in the magnificent skies has returned to Los Angeles as the historic Mount Wilson Observatory announces… shall we say it… a heavenly lineup for its 2022 program.
The program offers something for everybody: From the universe-fascinated who want to observe and soak up astronomical knowledge to the bright light and musically discerning who are there just for the mind-blowing beauty alone.
Since its founding in 1904 by astronomer and visionary George Ellery Hale, Mount Wilson Observatory has played host to some of the most important discoveries in modern astronomy. Located on Mount Wilson, a 5710-foot (1740-meter) peak in the San Gabriel Mountains of the Angeles National Forest, Mount Wilson Observatory (MWO) features the Snow Solar Telescope (largest in the world from 1905-1908 and the mountain's first installation), a 60-inch telescope (the world's largest operational telescope from 1908-1917), and the 100-inch Hooker telescope (which featured the world's largest aperture from 1917-1949). Mount Wilson Institute has independently operated and maintained the Mount Wilson Observatory since 1989 under a long-term agreement with the Carnegie Institution of Washington.
The observatory offers a series of tours throughout the season for the scientific tourist in you. For the mechanically inclined, you can take an engineering tour of the huge telescopes and understand how they have enabled historic discoveries. For the stargazers, there are public and private tours to actually use the telescopes and peep in on our nearest planetary and constellation neighbors. For the gazers who want to keep things even closer to home, take a look right into our own Sun with the Lunt Telescope.
There is no better way to observe the universe than to do it wrapped in gorgeous music. The observatory steps up and takes advantage of the dome's sensational acoustics by presenting Sunday Afternoon Concerts in the Dome. Top jazz, violinist, brass talents and more will perform in events at 3:00pm and 5:00pm May 22- October 21. The season aesthetics are capped off with [email protected] Observatory in the later summer months which explores sound art in the dome, plein-air painting and sculpting.
It would be a shame to visit the observatory for its visual and auditory sensual offerings alone, however. For those who want to deepen their mind, the season also offers an incredible roster for the astronomy intellect. Lectures from the top experts include discoveries of the deep space mission, women scientists at the observatory, the work of George Ellery Hale, and more.
The gates to Mount Wilson's acreage opens at 10:00am every day and close at 5:30. Visitors can hike the grounds, gaze at the telescope domes that dot the landscape, and browse through the Historic Museum in the Lecture Hall.  Members from the Los Angeles Astronomical Society will gather around the grounds during each of the events during the season and set up specialty telescopes for a view of various night sky objects while attendees await their turn to look through the grand telescopes in the domes.
Los Angeles prides itself as home of the stars. Don't limit yourself to the mere mortal stars of Hollywood, when the universe is opening its doors to experience stellar wonders that will really blow your heart and your mind. We hope to see you at the observatory to experience magnificence together.
For more information:
Concerts: https://www.mtwilson.edu/concerts
Engineering Tours: www.mtwilson.edu/engineering-tour
Public Ticket Nights: mtwilson.edu/public-ticket-nights
Private Telescope Reservations: mtwilson.edu/observe
Solar Viewing: mtwilson.edu/solar-observing
Tours: mtwilson.edu/weekend-docent-tours
Mt. Wilson Observatory: https://www.mtwilson.edu
MWO Facebook: https://www.facebook.com/WilsonObs
MWO Twitter: https://twitter.com/mtwilsonobs MWO Instagram: https://www.instagram.com/mtwilsonobservatory
Padilla joins women's march rally in LA to advocate for abortion rights
"We're coming together this weekend with a powerful message to those who wish to control our bodies & our futures"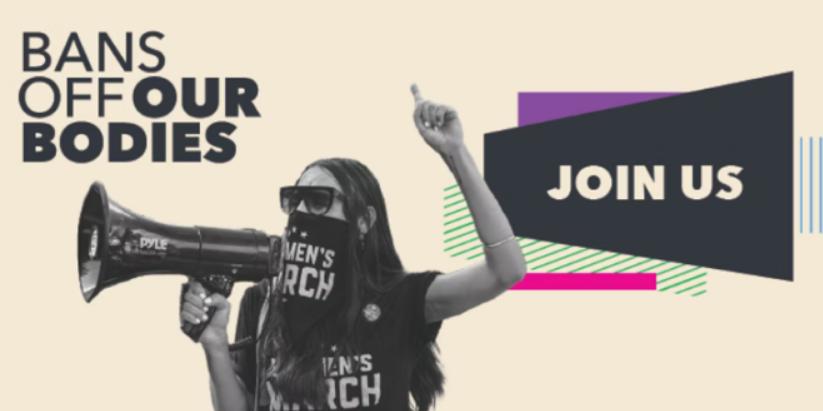 LOS ANGELES – U.S. Senator Alex Padilla (D-Calif.), a member of the Senate Judiciary Committee, will join the Women's March Foundation along with local and national leaders for a National Day of Action, the 'Bans Off Our Bodies' Reproductive Rights Rally. Padilla will deliver remarks on the importance of defending access to safe, legal abortion at the federal level.
Senator Padilla joins leaders in Los Angeles for this day of action following a leaked draft Supreme Court decision that would overturn Roe v. Wade and roll back abortion access protections for millions of women across the country.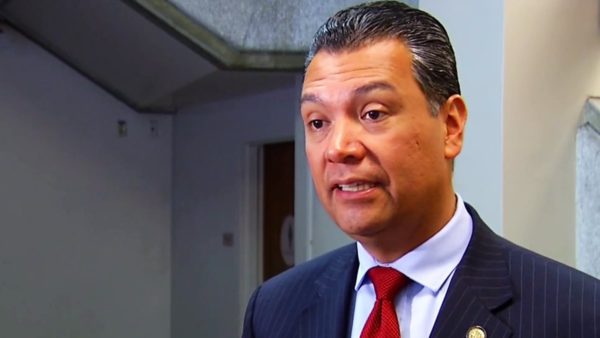 Earlier this week, Padilla voted in support of the Women's Health Protection Act (WHPA), legislation that would codify the right to an abortion into federal law, and spoke on the Senate floor urging his colleagues to pass the bill.
The "Bans Off Our Bodies" daylong event is organized by groups including Women's March, Planned Parenthood Action Fund, UltraViolet, MoveOn, the American Civil Liberties Union and the National Abortion Rights Action League.
"We're coming together this weekend with a powerful message to those who wish to control our bodies and our futures: Keep your bans off our bodies," said Planned Parenthood national organizing director Brianna Twofoot.
| | |
| --- | --- |
| WHEN: | TOMORROW, Saturday, May 14 at 10:00am PT |
| WHO: | Women's March Foundation |
| WHERE: | Los Angeles City Hall, 200 N Spring St., Los Angeles, CA 90012 |