Real victims in "Libs of TikTok" are the teachers & LGBTQ people harassed
Right-wing media melt down after Washington Post report on Chaya Raichik, person behind the influential anti-LGBTQ Libs of Tik Tok account


By Brennan Suen & Ari Drennen | WASHINGTON – The Washington Post confirmed that Chaya Raichik is behind formerly anonymous 'Libs of TikTok.' The influential anti-LGBTQ account has has been trademarked as a "news reporter service" by a Republican operative, although the Washington Post notes that "Raichik has claimed to run the account alone."
The account regularly targets LGBTQ individuals and their allies for harassment from its more than 640,000 Twitter followers while serving as a veritable wire service for Fox News and the rest of the right-wing media to push anti-LGBTQ smears.
While the right has misleadingly decried the reporting on Raichik by Washington Post columnist Taylor Lorenz, who heavily cited Media Matters, as "doxxing" and harassment, her Libs of TikTok account has revealed the names and locations of teachers, LGBTQ people, and others on the left, and promoted a dangerous lie about "grooming" that has resulted in harassment, threats, and lost livelihoods for private individuals.
"Libs of TikTok is basically acting as a wire service for the broader right-wing media ecosystem," said Ari Drennen, LGBTQ program director for Media Matters, the progressive media watchdog group. "It's been shaping public policy in a real way, and affecting teachers' ability to feel safe in their classrooms."
The account has been promoted by podcast host Joe Rogan, it's been featured in the New York Post, the Federalist, the Post Millennial and a slew of other right-wing news sites. Meghan McCain has retweeted it. The online influencer Glenn Greenwald has amplified it to his 1.8 million Twitter followers while calling himself the account's "Godfather." Last Thursday, the woman behind the account appeared anonymously on Tucker Carlson's show to complain about being temporarily suspended for violating Twitter's community guidelines. Fox News often creates news packages around the content that Libs of TikTok has surfaced.
Raichik is not alone in pushing this targeted smear campaign against teachers, LGBTQ people, and those who support them, including companies like Disney. These harmful narratives have been lifted up by others like Chris Rufo, the right-wing operative behind the notorious campaign against supposed "critical race theory" in public schools, Christina Pushaw, the press secretary to Florida Gov. Ron DeSantis who repeatedly interacted with the account while pushing the "grooming" narrative to justify Florida's "Don't Say Gay" law, and Fox News, which has used increasingly violent rhetoric to leverage parents' fears for their children into a political strategy that puts LGBTQ people at risk.
Fox's Tucker Carlson has twice called on viewers to beat up teachers for what he called "pushing sex values on your third grader" and committing "sexual abuse against my kindergartener." The Daily Wire's Candace Owens said that "pedophilia is around the corner" with the "intentional and overt confusion and sexualization of our children in the classroom." Appearing on Infowars' The Alex Jones Show, Rep. Marjorie Taylor Greene (R-GA) suggested that vigilante violence was an appropriate response to the existence of trans camp counselors. All of this has created a dangerous national environment for LGBTQ people at the same time Raichik's account has recklessly targeted individuals on social media.
"Libs of TikTok" has explicitly targeted teachers and LGBTQ people for harassment
Libs of TikTok regularly targets individual teachers and their workplaces – releasing their personal information that includes school and individual names as well as social media accounts, and leading its audience to harass the schools on social media.s.
On April 10, Raichik posted a Twitter thread that shared a trans TikTok creator's video and tagged the school they work in. Libs of TikTok celebrated after that school was forced to block the account and some of its followers, restrict comments, and more, with Raichik writing, "They aren't coping well with all the attention."
On April 11, she praised an Oklahoma middle school for firing a teacher "after complaints of grooming and this tiktok + others containing questionable content were brought to the principal's attention." A follow-up post included the teacher's name and post on a local Facebook group "supporting our LGBTQA+ kids." 
And on April 12, Raichik tagged another school district for featuring a "drag teacher" performance, calling it "sickening." In a follow-up tweet, the account noted that the school had restricted comments after Libs of TikTok told its large following to "imagine if they focused on teaching math, science, and history instead of drag."
An April 14 Media Matters review found that Libs of TikTok has misgendered at least 14 individuals in 15 of its tweets so far this year, receiving more than 113,000 total engagements for content in seeming violation of Twitter's terms of service. Media Matters' Sophie Lawton explained that the account has regularly targeted individuals:
The account also posts targeted attacks on transgender and gender-nonconforming social media users. This harassment includes claims that adults who teach children about LGBTQ identities are "abusive" and claims that being gender-nonconforming or an ally is a "mental illness," at least one of which has been removed from Twitter for breaking terms of service. Libs of TikTok has also advocated for all openly LGBTQ teachers to be fired and called on its followers to contact schools that are allowing "boys in the girls bathrooms" and "boys and girls sharing bedrooms on field trips" to express their hostility towards pro-LGBTQ rules.
Raichik's account was also part of a broader right-wing harassment campaign last July against two trans parents of a newborn, instructing its followers to call child protective services on them and directing them to one parent's Instagram page. The couple faced widespread harassment online, and one of the parents had to make their social media profile private due to threats of violence.
LGBTQ people and teachers now face vicious, targeted harassment as "groomer" slander takes off
The real-world consequences of the lie that LGBTQ people are "grooming" children for sexual activity – a dangerous slander that has been championed by Libs of TikTok and its right-wing media allies – have already been extraordinarily troubling.
On April 1, NBC News reported on LGBTQ teachers – frequent targets of Libs of TikTok – in Florida who have quit the profession due to harassment and larger fears around state-enforced censorship and erasure of LGBTQ identities in schools. It cited one teacher who was targeted by parents for simply acknowledging his marriage:
Last month, a group of parents in Orlando, Florida, demanded "consequences" against sixth grade science teacher Robert Thollander. His crime? Thollander acknowledged his marriage at school.
"He married a man. This alone is not an issue. Sharing the details … with all his 6th grade students is the issue," the parents wrote in a letter sent to their children's school board, which was shared with NBC News. "It was not appropriate. Many of these students felt very uncomfortable with the conversations and shared this with their families.
And on April 19, NBC News reported on a spike in online harassment against LGBTQ people, particularly pedophile and "grooming" accusations:
The most prominent slurs center on accusations that LGBTQ people and their allies are pedophiles, using the word "grooming," which the National Society for the Prevention of Cruelty to Children defines as when "someone builds a relationship, trust, and emotional connection with a child or young person so they can manipulate, exploit and abuse them."
The term has been weaponized online, and it now appears almost constantly on many social media platforms. Data from the social media platform Reddit analyzed by Jeremy Blackburn, an assistant professor of computer science at Binghamton University in New York who studies online extremism, found about a 100 percent increase since the beginning of the year in discussion of "grooming" in conjunction with various LGBTQ slurs starting in early March and accelerating in mid-to-late March.
Media Matters has reported a similar trend on Facebook, where hundreds of posts from right-leaning pages use "grooming"-related language:
On March 4, DeSantis press secretary Christina Pushaw described the new "Don't Say Gay" legislation as "an Anti-Grooming Bill" — pushing an old but persistent myth that LGBTQ people put children in danger.
Right-leaning pages on Facebook, particularly those for right-wing media outlets and personalities, quickly took to Pushaw's messaging. In fact, there are over 250 posts from right-leaning pages since March 1 that include "groomer" language or call the legislation the "Anti-Groomer Bill," earning over 360,000 interactions.
This online campaign to smear LGBTQ people already appears to be inspiring harassment in the real world. On April 15, The Washington Post reported the viral story about how two dads, one of whom is "a substitute teacher for the Los Angeles Unified School District," were harassed on an Amtrak train in California and called "pedophiles" as their children cried:
"All of a sudden, there was a man standing right next to me talking to my son," [Robbie] Pierce said. "The very first thing he said is, 'Marriage is between a man and a woman.' "
Pierce was stunned, he said, as the unidentified man proceeded to shout homophobic attacks, accusing the couple of stealing their children and calling them "pedophiles" and "rapists." As his kids began to cry, Pierce said he grabbed them and moved them to another car while his husband, Neal Broverman, shouted the harasser away.
Trans people are at particularly high risk of harassment from these narratives. On April 11, NBC4 Washington reported on a trans woman who was harassed on the Metro in Washington, D.C., and accused of "grooming children for sexual abuse":
Saoirse Gowan captured how a ride to meet friends turned into a nightmare in a video now seen more than a half-million times on Twitter. It has also made her a target of threats.
Gowan, who is transgender, said the man accused her of grooming children for sexual abuse in an obscenity-filled tirade, which he appeared to be livestreaming.
She noted that the same phrasing is currently used in bitter national debate over how U.S. public schools address gender identity.
"I couldn't get off the train even though I felt terrified for my life because this guy was yelling at me that I'm a child groomer, that I'm only on the train dressed as who I am because I want to hurt children," Gowan said.
In Minneapolis, The Independent recently reported that a trans woman was shoved into the road and called a "groomer":
"I've been transitioning for about eight or nine years now, and I have been assaulted and harassed by people on the street before. I have never been accused of sexually predatory behaviour," says Aurora, a 34-year-old transgender woman studying to be a nurse in Minneapolis, Minnesota. She asked for her surname not to be used because she fears for her safety.
"That's pretty devastating, because you worry when that's happening that strangers are going to join in," she says. "It feels like I am put into a position where I need to defend myself from allegations of such grossness, such evil behaviour, while also trying to defend a part of my identity that is innate and unchangeable."
Aurora is one of three LGBT+ people who told The Independent that they had been harassed or attacked in public over the past two weeks by strangers who accused them, with no provocation or evidence, of "grooming" children or being a "groomer."
The right's phony concern over harassment exposes their hypocrisy
Right-wing media's faux outrage over Lorenz revealing the person behind Libs of TikTok has spread rapidly, with many conservative figures dubiously accusing her of harassment for reporting on Raichik's influential anti-LGBTQ account. But these defenses ignore that the entire point of the Libs of TikTok account is to target individual people on social media, creating an environment of hatred against LGBTQ people that puts them in danger – of violence, harassment, job loss, and loss of safety at work – and demands that they hide who they are in society if they want to live in peace.
As one Twitter user noted, when Lorenz's "critics make this conversation about doxxing, they're failing to apply the same standard to Raichik" for "creating targets in a violent culture war against LGBTQ people."
libsoftiktok creates targets in a violent culture war against lgbtq people, some of whom have already been harassed out of their jobs. When @TaylorLorenz's critics make this conversation about doxxing, they're failing to apply the same standard to Raichik. https://t.co/oFcqXInV0g

— Ernie P (@whoisernie) April 19, 2022
By the right's expansive interpretation of "doxxing" being used to criticize Lorenz's report about an influential social media account, Raichik herself has essentially doxxed numerous social media users, teachers, and school, leading to an avalanche of harassment against them.
Oklahoma English teacher Tyler Wrynn told Lorenz that he saw himself "as the type of teacher to stand up for marginalized voices" when he posted a video telling LGBTQ youth rejected by their parents that he was "proud of them." Last week, Libs of TikTok posted the video, where it was viewed hundreds of thousands of times.
Facing a barrage of public hate that included a GOP Senate candidate calling him a predator, Wrynn was let go from his position – a development which Raichik publicly celebrated.
*********************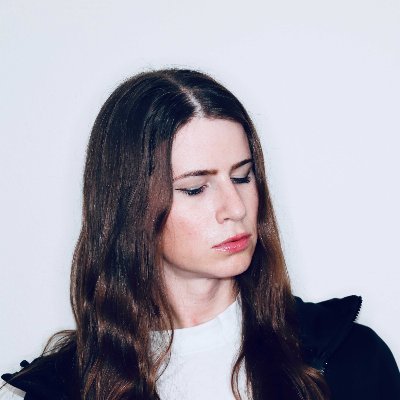 Ari Drennen is the LGBTQ program director for Media Matters, where she has worked since January 2022. She has a bachelors degree in political science and economics from Middlebury College. Previously she worked at the Center for American Progress and the League of Conservation Voters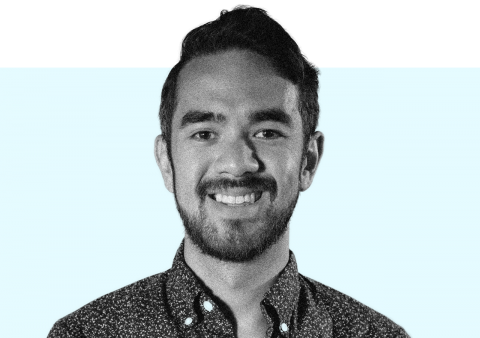 Brennan Suen is the LGBTQ program director at Media Matters, where he has worked since July 2015. He has a bachelor's degree from Northwestern University, and he formerly interned at the Human Rights Campaign and SKDKnickerbocker.
*********************
The preceding article was previously published by Media Matters for America and is republished by permission.
Inside the battle over GOP Senate votes for same-sex marriage act
Liberty Counsel President Matt Staver argued that the Respect for Marriage Act would lead to "pedophilic marriages"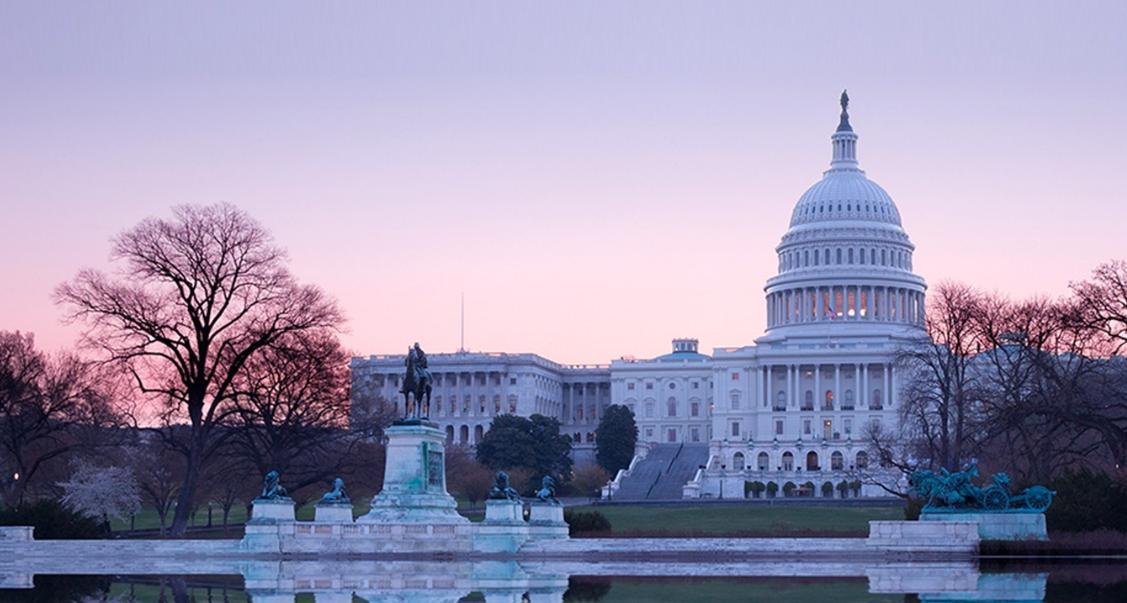 WASHINGTON – The U.S. Senate passed the Respect for Marriage Act on Tuesday 61-36, clearing the threshold required to secure a filibuster-proof majority by just one vote, thereby sending the bill on its way to becoming law.
The landmark legislation's path out of the evenly divided upper chamber was, until that 60th "yea" vote, far from clear. Tuesday's passage of the Respect for Marriage Act marked the third time this month in which a few Republican senators held the keys to its fate.
Before and just after Thanksgiving break, the Senate managed to avoid having to debate amendments to the bill proposed by some conservative members of the Republican caucus who felt the bipartisan addition of supplemental protections for religious liberties was insufficient.
Success on the first procedural move was won with a margin of just two Republican Senators who voted with their Democratic colleagues. The second, with only one.
Had the Senate chosen instead to consider these amendments, the Respect for Marriage Act could easily have been defeated, with time running out to pass legislation before the new Congress is seated in January, at which point control of the House will flip from blue to red.
Particularly in the days leading up to this week's votes, lobbyists with a wide spectrum of views on the Respect for Marriage Act were laser focused on winning over members of the small camp of GOP senators who were on the fence or, perhaps, relatively tepid in their support for (or opposition to) the bill.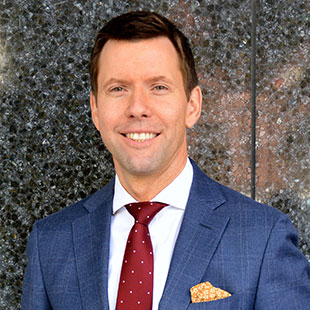 Among the parties representing special interests engaged in ongoing discussions with Senate Republicans was Tim Schultz, president of the 1st Amendment Partnership (1AP), a nonprofit group focused on education and public engagement to promote and protect religious freedom. Schultz's work on behalf of the organization includes some lobbying activity.
Speaking with the Washington Blade by phone on Tuesday before the final vote was held, Schultz said the key to winning support from these Republican senators was to show them how the Respect for Marriage Act does not threaten – and in some respects, may in fact strengthen – protections for religious liberty.
Other GOP senators opposed to the bill cited different reasons, arguing for example that it is unnecessary or improper for the legislature to preempt the fallout of a potential future U.S. Supreme Court ruling on same-sex marriage.
Schultz noted that unlike the conservative lawmakers whose primary focus was on religious freedoms, these other objections raised by Senate Republicans were mostly brought forth by members who were never going to vote in favor of the Respect for Marriage Act in the first place. In some cases, they believed the landmark cases establishing marriage equality as a fundamental right in the United States were wrongly decided, which is a non-starter.
"The lawmakers who have been the margin of victory [in key votes] have cared a lot about religious protections," Schultz said. They are sincere in their efforts to understand precisely whether and how religious liberties might be affected by passage of the Respect for Marriage Act, he said. "They are serious in their efforts to try to get their arms around those questions."
The primary arguments happening in the Senate "have been held by [Republican Senators] who all have a broad conception of religious freedom," Schultz said. "So, the question has been, 'is this sufficient? Or should we demand quite a bit more?'"
Engaging these GOP lawmakers, he said, often involved "trying to get the senators accurate information, including responses from faith groups and scholars." This sometimes required addressing and dispelling arguments against the legislation "point by point," Schultz added.
Schultz said it was an amusing twist to lock horns over the Respect for Marriage Act with other groups that promote and fight for religious liberties, organizations with which he has deep and longstanding relationships.
"It's weird, because I am a professional religious freedom advocate and I share their conception of religious liberty. But I think their analysis of this bill is incorrect. So, it's been a bit strange to be having an argument among folks who, otherwise, I agree with."
Strange bedfellows?
The bill's passage through the Senate could perhaps be read as a signal of the efficacy of a model of government relations by which LGBTQ groups in some circumstances can reach mutually beneficial compromises with organizations that are concerned with religious liberty, Schultz said.
Compromise was also the goal for the bipartisan coalition of lawmakers in the House and Senate who sponsored, co-sponsored, or otherwise championed the Respect for Marriage Act.
Writing the legislation within bounds of universally accepted constitutional precepts, part of their aim was to lessen the likelihood that it might face a successful legal challenge. The other primary reason for backing a narrowly construed bill: greater chances of securing the support necessary from Congressional Republicans to get it passed.
But the Respect for Marriage Act was conservative in focus, if not in effect, from the jump. It was meant to address the very specific consequences and fallout for same-sex couples that would result if the U.S. Supreme Court's conservative supermajority opts to overturn or substantially weaken the two landmark rulings that established marriage equality as a constitutional right in America.
Practically speaking, however, compromise did not come at a cost. "This will be the biggest federal legislative victory for gay rights since the repeal of "Don't Ask, Don't Tell," Schultz said. (Incidentally, that hard-won victory also happened during a lame duck session, following the 2010 midterm elections.)
Though some groups acknowledged its limitations, the Respect for Marriage Act was publicly backed by a diverse swath of LGBTQ civil rights and legal advocacy organizations, including: the Human Rights Campaign, the National Center for Transgender Equality, GLSEN, PFLAG National, GLAAD, Equality California, the Transgender Legal Defense and Education Fund, and Lambda Legal, the Interfaith Alliance, the National Center for Lesbian Rights, LGBTQ Victory Fund, and the National LGBTQ Task Force.
The Respect for Marriage Act faced a tumultuous road to passage through Congress
In July, the House passed the Respect for Marriage Act with a decisive margin, picking up 47 Republican "yeas" for a total of 267 votes in favor of the bill (with 157 members, all Republican, voting no).
At the time, there was little to no concern expressed publicly by GOP lawmakers in either chamber over the Respect for Marriage Act's threat to religious liberties, Schultz said. He added that this may be explained, at least to some extent, by members' focus on the then-upcoming Nov. 8 midterm elections.
After Congress reconvened with Republicans poised to take control of the House next year, the Biden administration and Congressional Democratic leadership had made clear that the Respect for Marriage Act would be a top priority for the brief legislative session before the next Congress is seated in January.
"By the Monday after election week, people started focusing again," Schultz said. "It was gametime."
Logistically, it was a heavy lift for Congress. Lawmakers had just a few weeks to pass legislation and cobble together end-of-year must-pass spending packages.
Democratic Congressional leadership were under pressure from President Biden to allocate more funding for COVID-19 and aid to Ukraine, proposals that both faced resistance from their Republican colleagues. The Senate was way behind on the National Defense Authorization Act, another must-pass bill to fund the military that happens to also require a lengthy review process. And finally, momentum was building behind the bipartisan legislative proposal to revise the Electoral Count Act.
For the key GOP Senators, all other considerations were secondary to religious liberty
As the Senate vote neared, campaigns by special interest groups were dialed up, including by opponents of the bill – which ranged from extreme anti-LGBTQ organizations deemed hate groups by the Southern Poverty Law Center to conservative think tanks with close ties to Capitol Hill.
Liberty Counsel President Matt Staver made the outrageous argument that the protections for same-sex couples provided in the Respect for Marriage Act would lead to "pedophilic marriages," perpetuating the dangerous lie that queer people are linked to child sexual abuse.
Fortunately, "the crazy stuff you see online doesn't penetrate into how senators talk about and think about this stuff," Schultz said. "They are concerned with substantive objections" to the Respect for Marriage Act.
And while there was some discussion of the deadly Nov. 19 shooting at an LGBTQ nightclub in Colorado Springs, the tragedy did not play a major part in GOP Senators' deliberations over passage of the Respect for Marriage Act, Schultz said – perhaps partly because much of the substantive talks had already happened with the Senate vote just days away.