Alabama Parents & others seek emergency block of anti-Trans youth law
The families asking the court to block the law are proceeding anonymously due to the risk of criminal prosecution under SB 184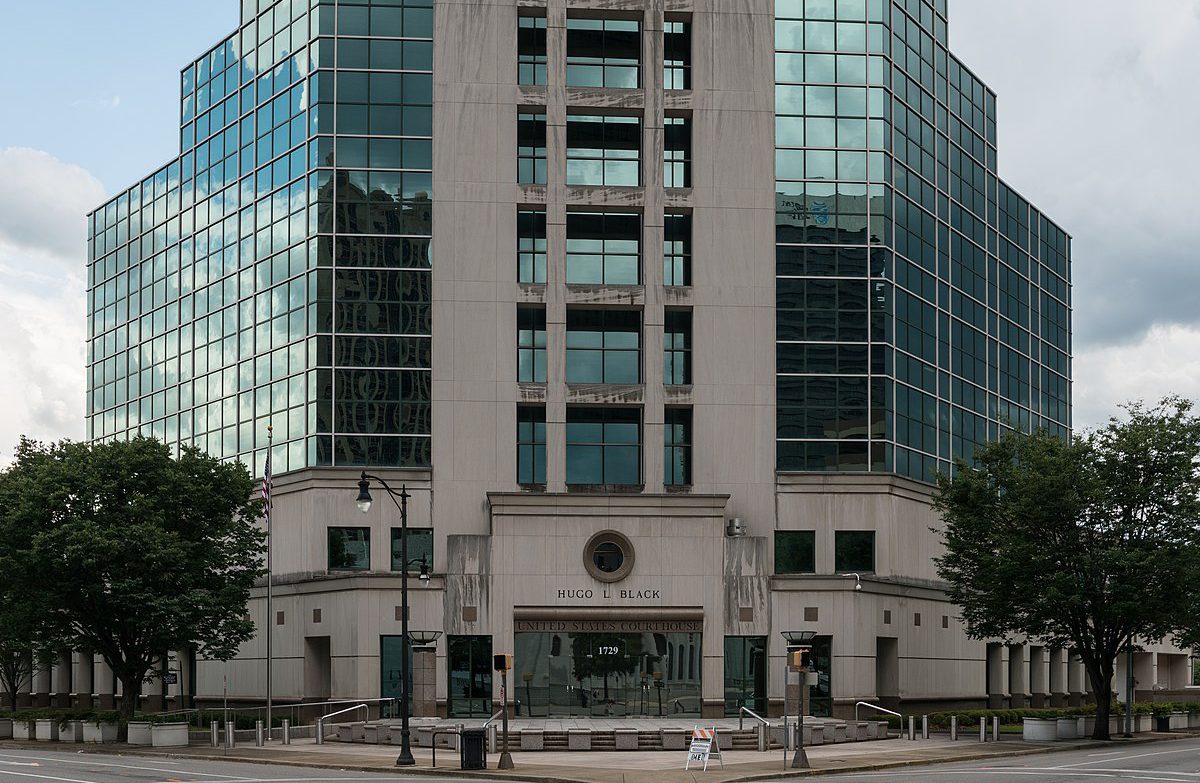 BIRMINGHAM – Four Alabama parents are asking a U.S. District Court in Alabama to stop SB 184 from taking effect on May 8, saying the law strips them of the right to make important decisions about their children's healthcare.
SB 184 punishes parents and their children's doctors for providing – or even suggesting – well-established essential medical care for their transgender children. The punishment can include up to 10 years in prison.
The new legal challenge, Rev. Eknes-Tucker v. Ivey was filed in the U.S. District Court for the Middle District of Alabama – Northern Division. Because the plaintiffs face criminal penalties and a dangerous loss of necessary medical care for their children under SB 184 they will ask the court to block the law from going into effect while their case against it proceeds.
Joining four Alabama parents in their challenge to SB 184 are a private practice pediatrician in rural Southeast Alabama, a clinical psychologist with the UAB medical system, and Reverend Paul Eknes-Tucker, Senior Pastor at Pilgrim United Church of Christ in Birmingham.
The families asking the court to block the law come from across the state and are proceeding anonymously due to the risk of criminal prosecution under SB 184. They are Brianna Boe and her 12-year-old transgender son, Michael Boe of Montgomery; James Zoe and his 13-year-old transgender son Zachary Zoe of Birmingham; Megan Poe and her 15-year-old transgender daughter Allison Poe of Northern Alabama; and Kathy Noe and her 17-year-old-transgender son Christopher Noe of Eastern Alabama.
The two medical providers are also proceeding anonymously due to the risk of criminal prosecution.
"As a minister, I counsel parents with transgender children about how best to love and support their children. Under SB 184, those conversations now come with a risk of criminal prosecution," said Reverend Paul Eknes-Tucker, who has served as Senior Pastor at historic Pilgrim Church UCC since 2015. "This dangerous law is an unthinkable infringement on parental rights and the freedom of pastors and other faith leaders to counsel their own parishioners. This law is destructive not only to families in Alabama, but to the freedoms and values Alabamians hold dear." 
"I know people who don't have a transgender child may not understand my experience. I have done everything I can to learn about what my daughter is going through, and being able to seek guidance from our pediatrician and medical specialists was a turning point for our family," said Megan Poe, mother of 15-year-old Allison of Northern Alabama. "With that support and care Allison has become a confident and social teenager who is thriving in school. Without it, I'm terrified she will again become withdrawn, depressed, or even worse. I only want what's best for my daughter, like any parent. For the state to take away my ability to provide that essential care and support is unthinkable."
"Our family is challenging this cruel law because it infringes on our ability as parents to ensure our child receives appropriate medical care, and targets transgender youth simply for being transgender," said James Zoe, father of 13-year-old Zachary of Birmingham. "We have the choice to leave our home state of Alabama, or stay and fight. We have chosen to fight for our child and for all transgender children in Alabama. In the end, we believe this unfair law will be overturned and we will be able to continue providing our child with the medical care he needs." 
"Parents come to me seeking trusted medical advice but under SB 184 both I and the parents consulting me are subject to a prison sentence for even discussing the best recommendations for supporting their children's health," said Dr. Rachel Koe, pediatrician in private practice in rural Southeast Alabama. "SB 184 criminalizes effective, established medical treatment that is recognized as the standard of care in the medical field, including by the American Academy of Pediatrics and the ."
The plaintiffs in Rev. Eknes-Tucker v. Ivey are represented by Lightfoot, Franklin & White LLC, King & Spalding LLP, GLBTQ Legal Advocates & Defenders (GLAD), the National Center for Lesbian Rights (NCLR), the Southern Poverty Law Center (SPLC), and the Human Rights Campaign (HRC).
"The parents challenging this law, like all parents, want what's best for their kids, but SB 184 punishes them for that. This is a dangerous law that undermines the ability of Alabama parents to make the best healthcare decisions for their families," said Jennifer Levi, GLAD Transgender Rights Project Director.
"Allowing SB 184 to go into effect will cause enormous stress and harm to families across Alabama. A state should not criminalize parents and doctors for following medical guidelines and providing needed medical treatments," said NCLR Senior Staff Attorney and Transgender Youth Project Director Asaf Orr.
"SB 184 disregards the well-being of transgender youth in Alabama and disrespects the rights of parents who under this law are prohibited from seeking the best possible care for their children," said Scott McCoy, SPLC Interim Deputy Legal Director LGBTQ Rights & Special Litigation.
"These care providers and families want nothing more than to do what's best for their children, yet SB 184 threatens them with criminal penalties for providing critically important care that is often life-saving for transgender youth," said Sarah Warbelow, HRC Legal Director. 
Federal judge overturns Calif. high capacity magazines ban again
There are over 110 gun deaths daily & nearly 41,000 per year in the U.S. Guns are the leading cause of death of children & adolescents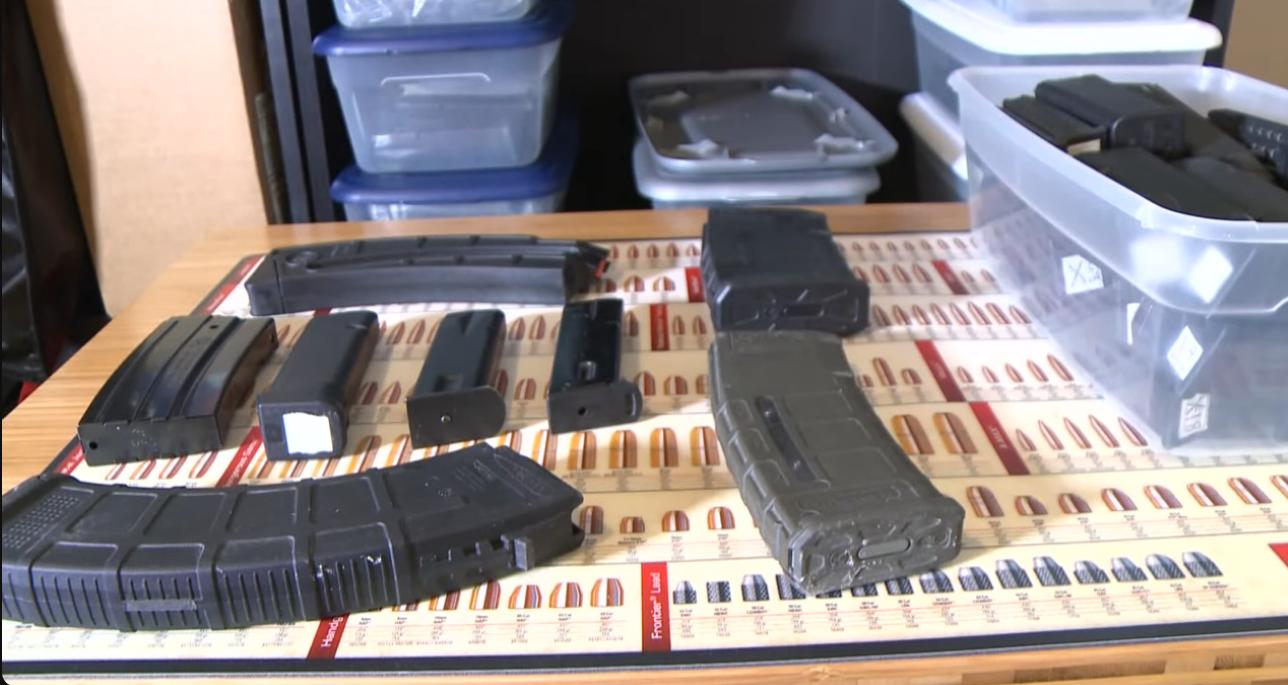 SAN DIEGO, Calif. – California Governor Gavin Newsom and Attorney General Rob Bonta reacted sharply to a ruling Friday by a federal judge blocking California's ban on gun ammunition magazines with capacity of holding more than 10 rounds.
U.S. District Court Judge Roger Benitez, a President George W. Bush appointee on the bench of the Southern District of California wrote: "This case is about a California state law that makes it a crime to keep and bear common firearm magazines typically possessed for lawful purposes. Based on the text, history, and tradition of the Second Amendment, this law is clearly unconstitutional."
This is not the only time Benitez has ruled against the ban by the state on high capacity magazines. The Sacramento Bee noted that Benitez struck down California's large-capacity ammunition ban originally in 2019 — when the case was still called Duncan v. Becerra, for then-Attorney General Xavier Becerra — only for the case to make it all the way to the U.S. Supreme Court, which kicked it back down for further proceedings.
In his opinion today Benitez wrote, "The fact that there are so many different numerical limits demonstrates the arbitrary nature of magazine capacity limits," referring to similar bans in other states but with differing numbers of rounds limited.
He also noted several cases where he said ammunition capacity "was a matter of life and death for lawful gun owners."
"There have been, and there will be, times where many more than 10 rounds are needed to stop attackers. […] Woe to the victim who runs out of ammunition before armed attackers do. The police will mark the ground with chalk, count the number of shell casings, and file the report."
In a statement released by his office, Newsom took aim at the ruling:
"Unsurprisingly, Judge Benitez chose to issue this radical decision on the same day President Biden announced his new Office of Gun Violence Prevention. As a reminder, this is the same judge who used Gun Violence Awareness Day to strike down California's assault weapons ban — comparing the AR-15 to a Swiss Army knife.
"Judge Benitez is not even pretending anymore. This is politics, pure and simple.
"It's time to wake up. Unless we enshrine a Right to Safety in the Constitution, we are at the mercy of ideologues like Judge Benitez. All of our gun safety laws that are proven to save lives are at risk. It doesn't matter what laws we pass. It doesn't matter what the voters decide. Concealed carry. Banning weapons of war. Reasonable waiting periods. Background checks. The idealogues are coming for all of them.
"This is exactly why I've called for a Constitutional amendment, and this is why I'll keep fighting to defend our right to protect ourselves from gun violence."
Today, a district court struck down CA's large-capacity magazine ban.

I am going to immediately appeal to correct this dangerous decision.

We vow to fight to keep Californians safe from weapon enhancements that cause mass casualties. https://t.co/2chQiVqb75

— Rob Bonta (@AGRobBonta) September 22, 2023
California Attorney General Rob Bonta immediately filed a notice of appeal to overturn the decision. The notice of appeal, filed just hours after Benitez issued his decision and temporary stay, is the first step toward seeking a further stay of the decision by the Ninth Circuit pending appeal. 
"In the past half-century, large-capacity magazines have been used in about three-quarters of gun massacres with 10 or more deaths and in 100 percent of gun massacres with 20 or more deaths," said Attorney General Bonta. "We will continue to fight for our authority to keep Californians safe from weapon enhancements designed to cause mass casualties. The Supreme Court was clear that Bruen did not create a regulatory straitjacket for states — and we believe that the district court got this wrong. We will move quickly to correct this incredibly dangerous mistake. We will not stop in our efforts to protect the safety of communities and Californians' rights to go about their business without fear of becoming victims of gun violence, while at the same time respecting the Second Amendment rights of law-abiding gun owners."
Gun violence remains a growing threat to public safety throughout the nation. Mass shootings are on the rise throughout the country and frequently feature large-capacity magazines, causing more deaths and injuries.
On average, there are over 110 gun deaths each day and nearly 41,000 each year in the U.S. Guns are the leading cause of death among children and adolescents, with U.S. children being more likely to die from gun violence than in any other comparable country. 
In 2021, California was ranked as the #1 state for gun safety by Giffords Law Center, and the state saw a 37% lower gun death rate than the national average. According to the CDC, California's gun death rate was the 44th lowest in the nation and the gun death rate for children is 58% lower than the national average.