Report documents abuse of LGBTQ+ asylum seekers in ICE custody
Incidents took place during Biden administration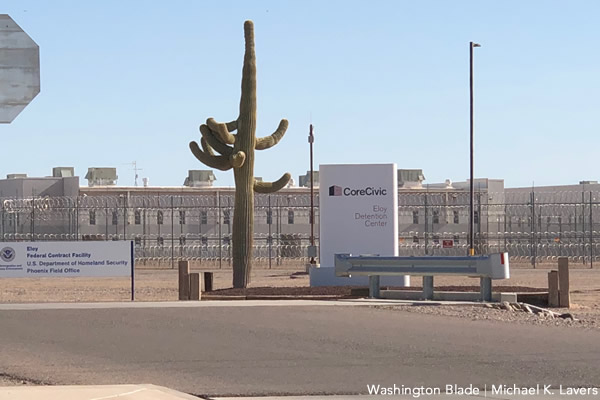 WASHINGTON — Human Rights First on Thursday released a report that documents the abuse of LGBTQ+ asylum seekers who entered U.S. Immigration and Customs Enforcement custody after President Biden took office.
The report notes an ICE PREA (Prison Rape Elimination Act of 2003) coordinator at the LaSalle ICE Processing Center in Jena, La., in October 2021 "prevented" a Transgender Mexican man "from providing his attorney a draft copy of the complaint he wished to file" after he was sexually assaulted. Several Trans asylum seekers at the same facility said guards "subjected them to transphobic verbal abuse and other mistreatment."
"A Mexican Transgender man reported that in August 2021 a guard pointed at him and said, 'How many of them are there? That's not a real man.'," reads the report. "Guards intentionally called him 'ma'am' and 'girl' and used incorrect pronouns despite his repeated attempts to correct them."
The report notes the U.S. Citizenship and Immigration Service's Houston Asylum Office last spring "went forward with a CFI ('credible fear' interview)" for a gay activist from Angola, "even though he expressed that he was suffering symptoms of COVID-19, pain from a recent physical assault, and psychological distress from conditions of confinement, resulting in a negative credible fear finding."
"The man told the asylum officer that he was experiencing anxiety and felt claustrophobic in the 'tight space' where the telephonic interview was being conducted," reads the report. "The asylum officer proceeded with the CFI during which the man was unable to disclose that he is gay because he was afraid that the officer would inform others at the detention center of his sexuality."
"He feared that such disclosure would further endanger his life since in detention he had been threatened and harassed by people who called him homophobic slurs, according to his attorney at the Southeast Immigrant Freedom Initiative," it adds.
Asylum seekers with HIV denied medication
Pablo Sánchez Gotopo, a Venezuelan man with AIDS, died in ICE custody on Oct. 1, 2021. Sánchez had been in ICE custody at the Adams County Detention Center in Natchez, Miss., before his death.
The report not only mentions Sánchez's death, but other cases of asylum seekers with HIV/AIDS who said they suffered mistreatment while in ICE custody. One case the report cites is a Cuban asylum seeker who said he was "denied access to HIV medication" while in ICE custody at La Palma Correctional Center in Eloy, Ariz., from April-July 2021.
"Despite sending around nine requests for treatment to medical staff, he reported to his attorney at Immigration Equality that he did not receive HIV medication for at least two-and-a-half months," reads the report.
The report also documents the prolonged detention of asylum seekers who are LGBTQ+ and/or living with HIV.
Several Trans women from Jamaica who were in ICE custody at La Palma Correctional Center and the Eloy Detention Center in Eloy, Ariz., "were subjected to months of traumatic and unnecessary detention before they received CFIs ('credible fear' interviews), which confirmed their fear of persecution." The report notes ICE did not release a bisexual asylum seeker from Ghana from La Palma Correctional Center last spring until an immigration judge granted him bond, even though he passed his "credible fear" interview.
The report cites a trans asylum seeker from Honduras who the Department of Homeland Security detained at the Otay Mesa Detention Center in San Diego for two months, even though he received an exemption to Title 42 that allowed him into the U.S. last summer.
Title 42 is a Centers for Disease Control and Prevention policy that closed the Southern border to most asylum seekers and migrants because of the pandemic. The Biden administration earlier this month announced it will terminate the policy on May 23.
The report notes a gay asylum seeker from Senegal did not receive his "credible fear" interview until he had been in ICE custody for three months. The report also cites the case of an LGBTQ+ person from Russia who the Department of Homeland Security detained at La Palma Correctional Center, even though he and his partner asked for asylum together at a port of entry in California.
"Under its flawed enforcement priorities, which effectively treat asylum seekers as detention priorities and do not contain exemptions for sexual orientation or gender identity, the Biden administration has detained many LGBTQ asylum seekers for months in ICE detention centers where they are particularly vulnerable to violence," reads the report.
The report cites studies that indicates detained LGBTQ+ asylum seekers are 97 times "more likely to experience sexual assault and abuse than non-LGBTQ individuals."
"Transgender people face a high risk of violence, discrimination and medical neglect in ICE detention, which has resulted in multiple recent deaths," reads the report. "DHS has long recognized that detained LGBTQ people have 'special vulnerabilities' based on sexual orientation and gender identity and issued guidance on release of Transgender individuals. Yet despite a February 2021 memorandum committing to 'protect the human rights of lesbian, gay, bisexual, and Transgender persons everywhere,' the Biden administration continues to detain LGBTQ people, including asylum seekers who request protection at the border."
Human Rights Report in its report makes a number of recommendations to the Biden administration, the Department of Homeland Security and Congress.
To the Biden administration:
End the mass jailing of asylum seekers and shift to community-based case support programs in cases where such support is needed. Community-based case support programs, which generate high appearance rates, should be used rather than "alternative to detention" programs that resort to punitive and intrusive ankle shackles and electronic surveillance or that amount to house arrest.
Do not designate or treat asylum seekers as priorities for detention, enforcement, or other punitive treatment. The administration and DHS should rescind the 2021 enforcement priorities memorandum and replace the policy with a protection framework that designates categories of individuals, including asylum seekers, as priorities for protection.
Support legislation, including the Dignity for Detained Immigrants Act, limiting the use of immigration detention and mandating bond redetermination hearings before an immigration judge for anyone subjected to immigration detention.
Work with Congress to further reduce funding for immigration detention and to instead fund: case support programs; the cost effective and successful Legal Orientation Program (LOP), which should be expanded to border shelter networks as well as all DHS facilities where asylum seekers are held, including CBP and Border Patrol facilities; and expanded legal representation for asylum seekers and other immigrants.
To the Department of Homeland Security:
Apply all applicable parole, bond, and other criteria with a presumption that release of asylum seekers is in the public interest, consistent with U.S. human rights and refugee treaty obligations, including the right to liberty under the ICCPR.
Issue parole guidance that includes a presumption that release of asylum seekers serves a significant public interest. The guidance should: apply to all asylum seekers regardless of whether they requested asylum at ports of entry or after entering the United States away from a port of entry and regardless of whether they are subjected to expedited removal; prohibit the use of bond as a condition for release on parole; and make all individuals seeking protection, including those placed in reinstated removal proceedings (which should not be used), eligible for parole consideration under the guidance.
Issue regulations that include a strong presumption against the use of detention, shifting the burden of proof to the government instead of the non-citizen in all custody determinations to show by clear and convincing evidence that the non-citizen should remain detained.
The Office of Inspector General and Office for Civil Rights and Civil Liberties should closely monitor and investigate allegations of abuse, improper use of force and solitary confinement, detention center conditions, medical neglect, racist treatment, disparate impact on Black asylum seekers in ICE detention facilities. These investigations must include interviews with asylum seekers, attorneys, independent medical experts, rights monitors, and relevant non-governmental actors.
ICE and detention facility operators should work with communities to implement Independent Medical Oversight Boards (IMOB) to increase public transparency and accountability on the delivery of quality medical and mental health care for detained individuals. The IMOB should have authority to review individual cases and medical files brought before it by detained individuals, attorneys, or advocates to ensure adequate care. IMOB members could include medical and mental health professionals, representatives of advocacy or community-based groups, and attorneys familiar with detention settings.
Avoid the use of the flawed and inefficient expedited removal process and instead refer asylum seekers for asylum adjudication before the USCIS Asylum Office. As Human Rights First and other NGOs have repeatedly explained, these adjudications should not take place within or rely on the expedited removal process.
To the extent expedited removal remains in U.S. law, DHS and the Department of Justice should issue regulations to, at a minimum, ensure access to counsel before and during credible fear interviews; provide appropriate interpretation, prohibit CFIs from being conducted in a language other than the asylum seeker's native or best language, and permit asylum seekers to apply for asylum without a CFI if an interpreter in their native or best language is not readily available; and revise the March 2022 Interim Final Rule to preserve to the fullest extent a critical asylum office mechanism for review of erroneous negative credible fear determinations. DHS should not conduct these flawed interviews in CBP or ICE detention.
To the U.S. Congress:
Adopt legislation, including the Dignity for Detained Immigrants Act, limiting the use of immigration detention and mandating bond redetermination hearings before an immigration judge for anyone subjected to immigration detention.
Sharply limit funding for immigration detention to decrease its massive overuse and instead fund community-based case support programs, which should be employed only when additional measures are determined necessary to assure appearance in an individual case.
Support—along with state, local, and private entities—funding for universal legal representation without any carve-outs. Congress should also expand funding for LOP and improve access to counsel at immigration detention facilities, including by setting requirements for a minimum number of confidential attorney-client visitation rooms by facility capacity and guaranteeing in-person, contact visits for attorney- client meetings.
Conduct vigorous oversight on the administration's compliance with laws, rules, and other authorities that authorize release of eligible asylum seekers from detention; access to counsel in detention; abuse, conditions, racist treatment, and disparate impact of detention on Black asylum seekers; continued violence, mistreatment, and unsafe placements of LGBTQ asylum seekers; unjustified and dangerous use of solitary confinement; and ICE's failure to comply with necessary medical and mental health care to asylum seekers and immigrants in detention, as provided for by the NDS.
Ensure DHS complies with all legal requirements to provide data and information on the detention of asylum seekers, including reporting to Congress mandated by the Haitian Refugee Immigration Fairness Act of 1998. These reports have not been released publicly since the FY 2015 to 2017 reports were obtained through FOIA and posted by Human Rights First.
An ICE spokesperson on Friday in a statement to the Washington Blade responded to the report.
"U.S. Immigration and Customs Enforcement (ICE) focuses its civil immigration enforcement priorities on the apprehension and removal of noncitizens who pose a threat to our national security, public safety and border security," said the spokesperson. "ICE takes seriously the health, safety, and welfare of those in our care, and commits to protecting their rights under the law."
"In FY21, ICE shifted its operations away from the detention of families while adapting new and existing detention capacity to address an influx along the Southwest Border," added the spokesperson. "ICE also previously announced it would discontinue or limit the use of certain detention facilities and will continue to monitor the quality of treatment of detained individuals, the conditions of detention, and other factors relevant to the continued operation of each facility, while assessing its operational needs for detention."
Biden Administration proposes expanded LGBTQ+ student protections
The proposal is certain to be challenged by the right-wing and it is expected to lead to new legal fights over the rights of trans students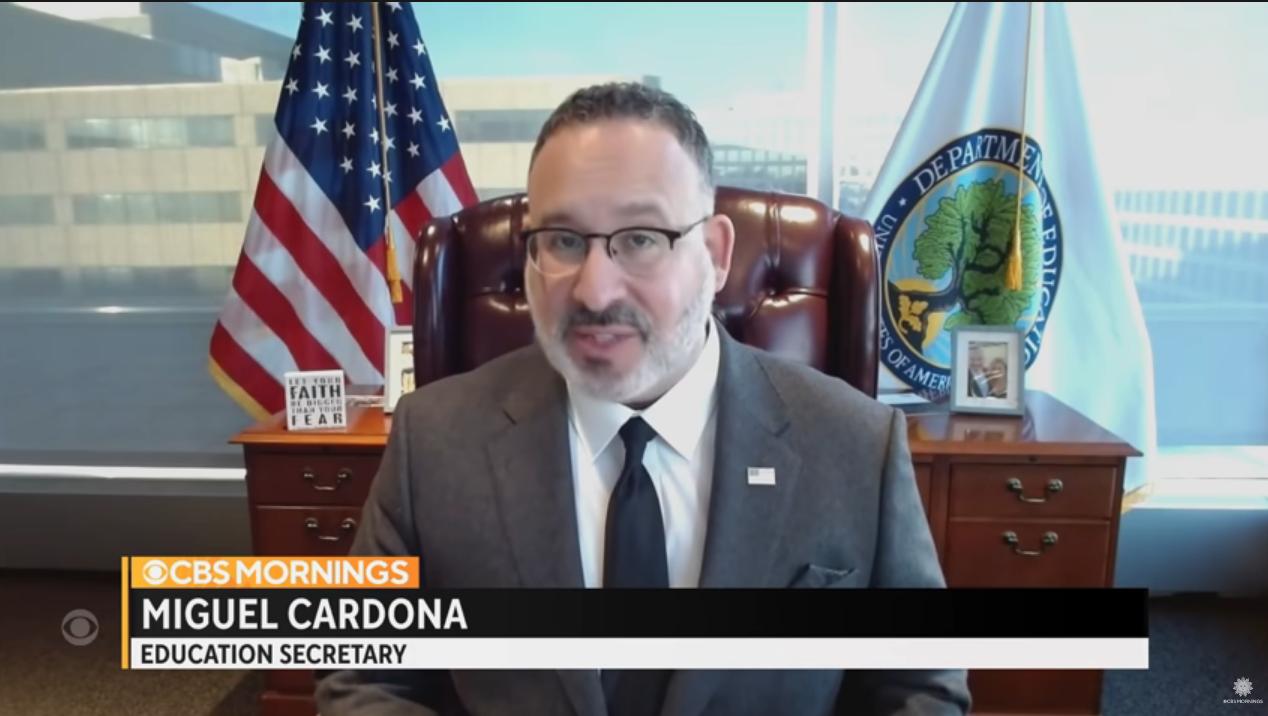 WASHINGTON – The Biden Administration announced that it is proposing overhauling provisions of rules and guidance expanding Title IX protections for LGBTQ students, a dramatic overhaul of campus sexual assault rules, and bolstering rules governing colleges' responsibilities in addressing sexual misconduct.
In making the announcement for the proposed changes on Thursday, U.S. Education Secretary Miguel Cardona said, "As we celebrate the 50th anniversary of this landmark law, our proposed changes will allow us to continue that progress and ensure all our nation's students — no matter where they live, who they are, or whom they love — can learn, grow, and thrive in school."
In the previous Trump Administration, then U.S. Education Secretary Betsy DeVos had issued a controversial new policy in May 2020 that created new rules mandating how schools and universities responded to complaints of sexual misconduct and bolstered the rights of the accused and narrowing the scope of cases colleges are required to investigate.
The Associated Press had reported under the new rules, the definition of sexual harassment is narrowed to include "unwelcome conduct determined by a reasonable person to be so severe, pervasive, and objectively offensive" that it denies a person access to a school's education programs or activity.
The rules received pushback from opponents including the National Women's Law Center. "We refuse to go back to the days when rape and harassment in schools were ignored and swept under the rug," Fatima Goss Graves, the group's president and CEO told the Associated Press. "We won't let DeVos succeed in requiring schools to be complicit in harassment, turning Title IX from a law that protects all students into a law that protects abusers and harassers."
The proposed regulations would:
Clearly protect students and employees from all forms of sex discrimination.
Provide full protection from sex-based harassment.
Protect the right of parents and guardians to support their elementary and secondary school children.
Require schools to take prompt and effective action to end any sex discrimination in their education programs or activities – and to prevent its recurrence and remedy its effects.
Protect students and employees who are pregnant or have pregnancy-related conditions.
Require schools to respond promptly to all complaints of sex discrimination with a fair and reliable process that includes trained, unbiased decisionmakers to evaluate the evidence.
Require schools to provide supportive measures to students and employees affected by conduct that may constitute sex discrimination, including students who have brought complaints or been accused of sex-based harassment.
Protect LGBTQI+ students from discrimination based on sexual orientation, gender identity, and sex characteristics.
Clarify and confirm protection from retaliation for students, employees, and others who exercise their Title IX rights.
Improve the adaptability of the regulations' grievance procedure requirements so that all recipients can implement Title IX's promise of nondiscrimination fully and fairly in their educational environments.
Ensure that schools share their nondiscrimination policies with all students, employees, and other participants in their education programs or activities.
A press release from the Education Secretary's office, spelled out that the proposed regulations will advance Title IX's goal of ensuring that no person experiences sex discrimination, sex-based harassment, or sexual violence in education.
As the Supreme Court wrote in Bostock v. Clayton County, 140 S. Ct. 1731 (2020), it is "impossible to discriminate against a person" on the basis of sexual orientation or gender identity without "discriminating against that individual based on sex."
The regulations will require that all students receive appropriate supports in accessing all aspects of education. They will strengthen protections for LGBTQI+ students who face discrimination based on sexual orientation or gender identity. And they will require that school procedures for complaints of sex discrimination, including sexual violence and other sex-based harassment, are fair to all involved.
The new rules proposal is almost certain to be challenged by the right-wing and it is expected to lead to new legal fights over the rights of trans students in schools and universities, especially in sports.
As we mark #TitleIXAt50 today, here are six #TitleIX changes ED is proposing to ensure federally funded education programs & activities are free from ALL forms of sex discrimination: [🧵⬇️] pic.twitter.com/C9w4QAKEOj

— U.S. Department of Education (@usedgov) June 23, 2022
New Stonewall National Monument Visitor Center set to open in 2024
"The opening of the Stonewall National Monument Visitor Center is a remarkable moment in the history of Stonewall"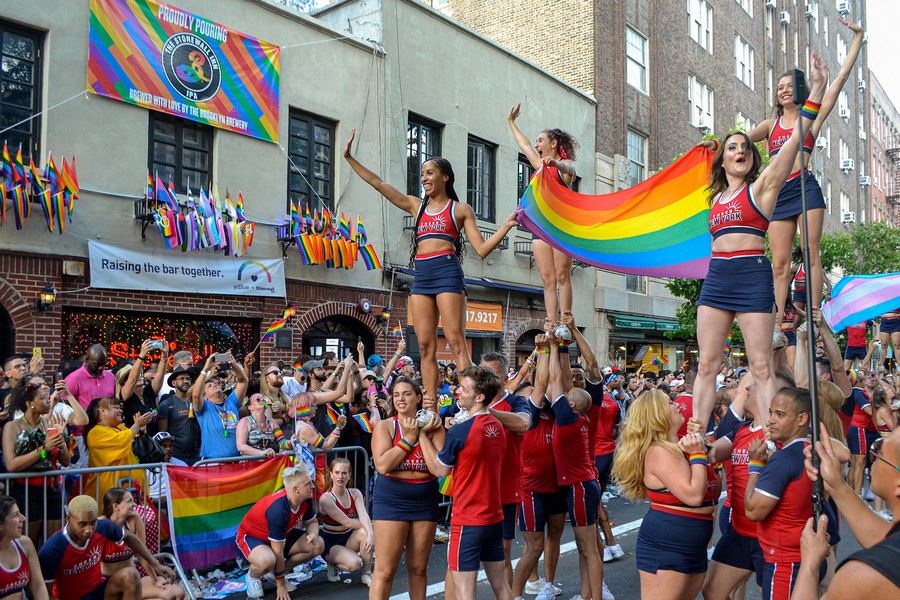 NEW YORK –  Pride Live, a social advocacy and community engagement organization for the LGBTQ+ community, announced plans this week to open the Stonewall National Monument Visitor Center (SNMVC).
When open, this will be the first LGBTQ+ visitor center within the National Park Service (NPS), system of parks and monuments. According to organisers, the center marks a landmark achievement and leap forward in American history. The SNMVC is scheduled to open in the summer of 2024 and will occupy nearly 3,700 square feet at 51 Christopher Street, between Waverly Place and 7th Avenue South in New York City.
Pride Live also noted that with support from Google, the groundbreaking ceremony will be livestreamed at YouTube.com/c/pridelive at 10:30AM ET on June 24.
When the Stonewall Rebellion took place on June 28, 1969, the Stonewall Inn was made up of two locations – 53 Christopher Street, where the current Stonewall Inn bar is located today, and 51 Christopher Street.
Located at 51 Christopher Street, the future home of the SNMVC will reunite the historic Stonewall Inn and commemorate the events of the Stonewall Rebellion in their authentic locations.
"The opening of the Stonewall National Monument Visitor Center is a remarkable moment in the history of Stonewall," said Ann Marie Gothard, President of the Pride Live Board of Directors. "We honor all those who came before us, most especially the queer people fighting for equality at the Stonewall Rebellion. The designation as a National Monument and the opening of this visitor center will memorialize their important legacy in the gay rights movement, and we hope will inspire future generations to continue fighting for LGBTQ+ equality."
In a press release, PrideLive noted: "With a mission to preserve, advance and celebrate the legacy of the Stonewall Rebellion and the Stonewall National Monument, the SNMVC will serve as a beacon for generations to come, providing the unique opportunity to visit the very site where history was made and where the fight for LGBTQ+ equality visibly shifted with new waves of activism. The SNMVC will offer an immersive experience welcoming all people to explore and experience LGBTQ+ history and culture through in-person and virtual tours, lecture series, exhibitions and visual arts displays. In addition, the SNMVC will serve as home base for the dedicated National Park Service Rangers, who are responsible for the preservation of the Stonewall National Monument."
"The designation of Stonewall as a National Monument is an important step in memorializing an invaluable historical landmark that represents courage, hope and triumph for the LGBTQ community," said Secretary of the Interior Deb Haaland. "As President Biden declared in Title VII, 'every person should be treated with respect and dignity and should be able to live without fear,' and the Stonewall National Monument Visitor Center will serve as a place where the LGBTQ community can safely gather to celebrate and commemorate its hard-fought history."
"The new Stonewall National Monument Visitor Center will serve as an important memorial for the Stonewall Uprising, an iconic and pivotal moment in the essential effort to fully realize America's founding ideal that we are all created equal," said U.S. Senator Chuck Schumer. "I'm proud New York will be home to the first LGBTQ+ visitor center within the National Park Service, honoring the LGBTQ+ community and their history. As a proud parent of a LGBTQ+ person, I won't stop fighting against the unprecedented and unjust discrimination the LGBTQ+ community continues to face today."
Founding supporters of the SNMVC include Google – the first corporate partner to sign on, The Kors Le Pere Foundation, JPMorgan Chase & Co., AARP, Target, David Yurman, Amazon, National Football League, Ellen DeGeneres and Portia de Rossi, Lana and Lilly Wachowski, United Therapeutics, New York Yankees and global activist and ally Josephine Skriver, who made the inaugural donation to the campaign.
"It's vital to create safe and inclusive spaces for the LGBTQ community, and we are proud to support the opening of the Stonewall National Monument Visitor Center, a space that will memorialize the legacy of Stonewall," said William Floyd, Senior Director of Public Policy at Google. "This groundbreaking is a significant moment in LGBTQ history, and we are thrilled to share this remarkable occasion with a global audience through our YouTube livestream."
Designated by President Barack Obama on June 24, 2016, the Stonewall National Monument includes the 0.19-acre formerly known as Christopher Park and the surrounding streets including Christopher Street adjacent to the park. The Stonewall National Monument is the first U.S. national monument dedicated to LGBTQ+ rights and history.
The journey in recognizing LGBTQ+ history as American history was aided by entrepreneur, philanthropist and LGBTQ+ activist Tim Gill.
In 2014, the Gill Foundation recognized a glaring omission of historic LGBTQ sites in the nation's official records, and the organization made a grant to the National Park Service to commission a first-of-its-kind LGBTQ Theme Study, published in 2016. A separate advocacy campaign to designate the Stonewall National Monument was spearheaded by the National Parks Conservation Association, which worked with elected officials, NPS, historians and community stakeholders, culminating in 2016.
"The Stonewall National Monument provides the LGBTQ+ community with a physical representation of the struggle for justice and equal treatment under the law and in our society," said Assemblymember Deborah J. Glick. "This place allows for interpretation of the long path that our community has been on and is a way to teach all Americans about who we are. I was proud to be part of the effort to create this monument and am elated to see the groundbreaking of the Stonewall National Monument Visitor Center, which will truly make LGBTQ+ history a part of what draws people to New York City and give weight to our historical record."
"I was proud to champion the effort to designate the first-ever national monument to LGBTQ+ history at the historic site of the Stonewall Uprising in New York City," said Congressman Jerrold Nadler. "The opening of the Stonewall National Monument Visitor Center will allow Americans to learn about these critical events in our history. Now more than ever, it is essential that we recognize the events at Stonewall that launched the modern LGBTQ+ civil rights movement here and worldwide. Since President Obama designated the monument, millions of Americans have had the chance to learn about these historic events. This new visitor center will honor the legacy of the brave members of the LGBTQ+ community who fought for their civil rights and support those who continue the fight for full equality today."
The Stonewall National Monument Visitor Center will be funded by donations from the community and allies. To support this historic effort, please visit www.stonewallvisitorcenter.org or text REBEL to 243725.
For more information, visit www.stonewallvisitorcenter.org
Washington Post- Monkeypox dilemma: How to warn gay men about risk
As the nation confronts its largest-ever monkeypox outbreak, public health authorities navigate a delicate but familiar balancing act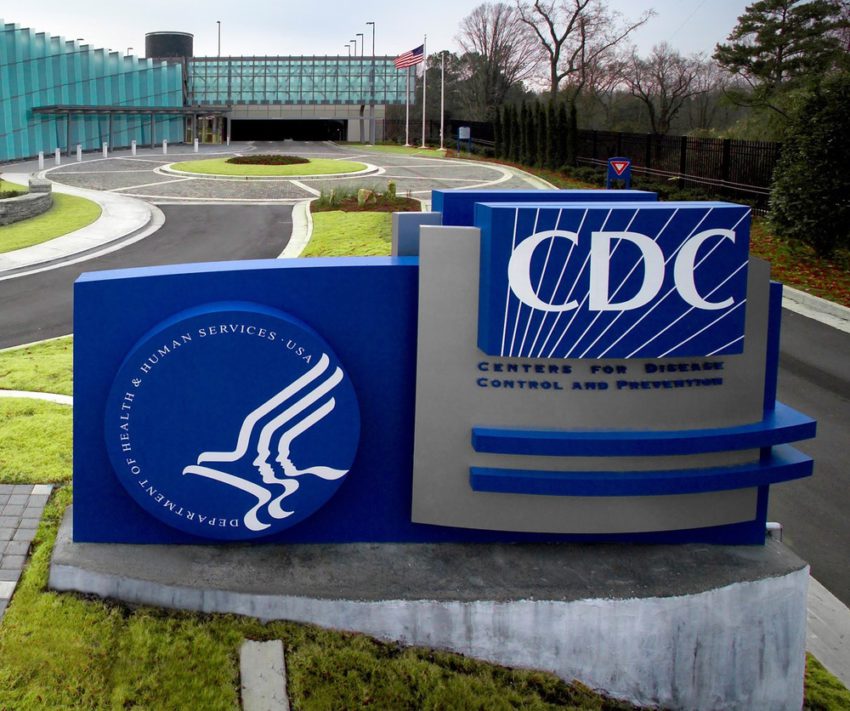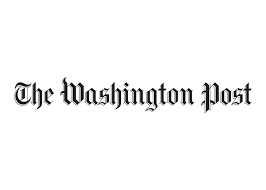 By Fenit Nirappil | SALT LAKE CITY – Monkeypox had arrived in Salt Lake County, with two men testing positive after returning from Europe, the epicenter of a global outbreak concentrated in gay and bisexual men.
Officials there faced a dilemma. They wanted to warn men who have sex with men that they were at higher risk for exposure to the virus. But they feared unintended consequences: heterosexual people assuming they're not susceptible, closeted men in a heavily Mormon community avoiding care so they're not seen as gay, and critics exploiting the infections to sow bigotry.
It's not just Utah officials who are struggling to find the right message. As the United States confronts its largest-ever monkeypox outbreak, with nearly 50 probable cases, public health authorities navigate a delicate but familiar balancing act. In the 17 U.S. cases in which the sexual behavior of the patient is known, all but one involve men who have sex with men, mirroring trends in Europe. It's something never recognized before in outbreaks of the virus.
Key facts:
In Salt Lake County, health officials consulted with advocacy groups and decided to get the message out to gay and bisexual men without making the message about them. At a booth during the Utah Pride Festival in Salt Lake City this month, Health Department staff distributed business-card-sized monkeypox warnings urging people to avoid close or sexual contact with anyone experiencing a rash or flu-like symptoms. The warning didn't say anything about the gay community.
Officials nationally want gay and bisexual men to be alert for symptoms, particularly rashes and lesions on or near the genitals, as they travel, party and congregate in June for LGBT Pride month, which commemorates the 1969 Stonewall uprising in New York that marked a seminal moment in the fight for LGBT rights. But they also want to avoid creating a false impression that monkeypox is a gay disease.
The strain of monkeypox driving the current outbreak is rarely deadly and causes an illness lasting several weeks, unlike AIDS, which is incurable and was often lethal before effective treatments emerged in the 1990s. But even if monkeypox does not pose a mortal threat akin to HIV, health officials don't want to ignore any emerging disease threat disproportionately affecting gay men.
Monkeypox had never been associated with men who have sex with men until the latest outbreak, when Canada, Spain, the United Kingdom and disease trackers in other nations noted that infections were heavily but not exclusively concentrated in that group.
On today's front page: In trying to avoid stigma, are public health officials and reporters failing to properly warn queer men about monkeypox?

Why some activists worry an overcorrection is obscuring risk in a growing outbreak https://t.co/nW5YOlKxJM

— Fenit Nirappil 🌈 (@FenitN) June 13, 2022
Read the entire article here: https://wapo.st/3xrIg6w.
**********************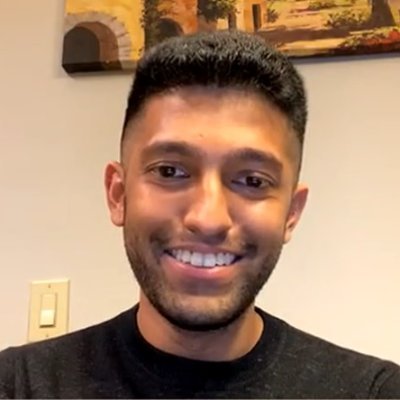 Fenit Nirappil is an Out reporter covering healthcare issues for the Washington Post with emphasis on the U.S. Centers for Disease Control and Prevention.
.