The U.S. is barreling towards Dred Scott II
"Those who cannot remember the past are condemned to repeat it." – George Santayana, The Life of Reason, 1905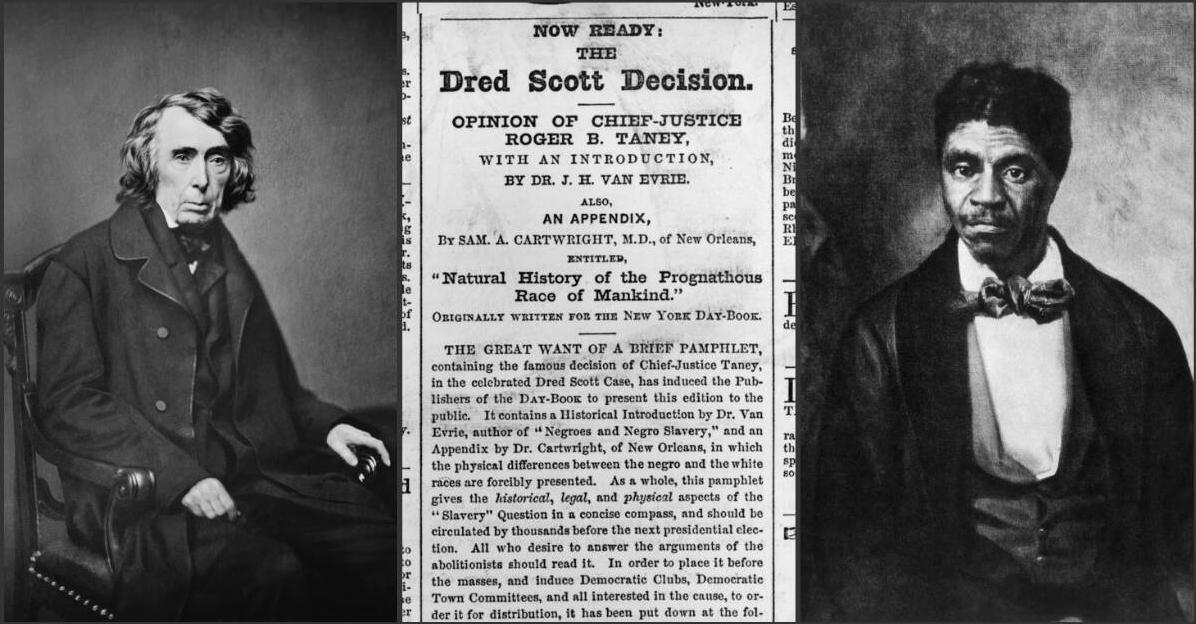 FAIRFAX COUNTY, VA. – Recently, numerous conservative Southern states (including Alabama, Texas, and Arkansas) have passed laws or enacted policies that criminalize health care for transgender youth.
In response, California and New York appear poised to pass their own laws . Broadly speaking, these laws would prevent removal of trans youth from supportive families, forbid cooperation with out-of-state investigations, prohibit issuance of subpoenas by in-state agencies, forbid in-state police from arresting providers and parents, and refuse extradition to states attempting to enforce these bans on health care.
These bills are desperately needed. Parents of trans youth in these Southern states are fleeing already, even as these cruel, anti-science, and nonsensical laws destroy Texas' state child protective services from the inside out.
But there's a bigger picture here. This tug-of-war between white, Southern conservative states and the North and West has played out in American history before, and it didn't end well.
The U.S. Constitution established that slaves who escaped to abolitionist states were still slaves, and were to be returned to their owners in the South. The Fugitive Slave Act of 1793 allowed states to seize and return fugitive slaves. It also established a $500 penalty (massive at the time) for anyone who hindered slave-catchers or aided an escaped slave.
The 1793 Act was hugely unpopular. Cities and towns in the North passed laws and created sanctuaries meant to thwart the act. In retaliation, the Fugitive Slave Act of 1850 doubled the fines, eliminated the right of habeus corpus for Black people, and generally closed loopholes that Northerners had been exploiting.
Finally, there was the Supreme Court decision of Dred Scott v. Sandford. Scott had lived for 10 years in states where slavery was forbidden, namely Illinois and the Louisiana Territory (by the Missouri Compromise of 1820). The Taney court infamously ruled in 1857 that, as a Black person, he was not a US citizen, and therefore lacked the standing to sue for his freedom in a US court. This effectively ended any legal remedy for Black people in the United States, including northern freemen kidnapped and sold into slavery.
Which brings us back to the present day, where northern and western liberal states are confronted with conservative southern states dedicated they own the bodies of the women and LGBTQ+ people nationwide. The attack on bodily autonomy goes further than trans youth and abortion: there are emerging efforts to ban healthcare for transgender adults and reinstate sodomy laws. Thus, while transgender people are at the tip of the spear, others are not far behind.
For example, with Roe v. Wade likely to be overturned or rendered moot in June, Texas and other states banning abortion will craft laws making it a felony to seek abortion in another state. They will pass laws making it a felony to assist anyone seeking an abortion out of state, and make every attempt to criminalize doctors in other states who perform them (probably under the felony murder rule).
Similarly, after Roe v. Wade goes down, the Republican party has made it clear that Obergefell (which overturned laws banning same sex marriage) and Lawrence v. Texas (which overturned sodomy laws) will be next.
The instant Lawrence falls, homosexuality becomes illegal again in 12 states. Given how the GOP has decided that LGBT people are the number one threat to society and are launching attack after attack accusing the community of being "groomers" or pedophiles, it is a near certainty that states like Texas will appeal to the base and wield this law like a cudgel to drive people out of the state. They will also make attempts to drag people back for trial, the same as they do to parents of trans youth and those seeking abortions.
These sorts of efforts wouldn't be nearly so frightening if the country had a functional Supreme Court dedicated to supporting human rights. Alas, it does not. The Supreme Court has been filled with right wing ideologues over the past 2 decades, all but one nominated by presidents who failed to win the popular vote. The Roberts court has been content to rule via the "shadow docket" and allow outrageous state laws like Texas' SB8 "abortion bounty" to go into effect, even when they impinge on basic human rights.
Which is why there's no reason to believe that this Court will rule with an understanding of what the past can tell the Court about the implications of its actions. The Taney Court's Dred Scott decision is widely seen as the catalyst that made the Civil War inevitable. The conservative justices on the bench today are incapable of asking themselves what happens when they make a ruling that is incredibly unpopular with the American people and caters exclusively to white southern Christians.

What happens when southern states can reach deep into free states to tear families apart? What happens when you make it a criminal offense to help people escape from the old South because they can no longer exert basic bodily autonomy? What happens when you eliminate the safe harbors of cities and states in the North and West, and force them to participate in acts of cruelty that violate their fundamental ethics? What happens when the only safe harbor left for women and LGBTQ+ people is Canada?
You get secession and a Civil War, whether it's 1861 or 2025. Like Taney, the court is going to come down on the side of the South again and again. Unlike Taney, though, they have the benefit of history to tell them exactly where this leads, which makes them even dumber than their intellectual forebears.
When will LGBTQ people be safe in America?
We endure. We must. Yes, we are still afraid. But we reach for each other and embrace inspiration where we can find it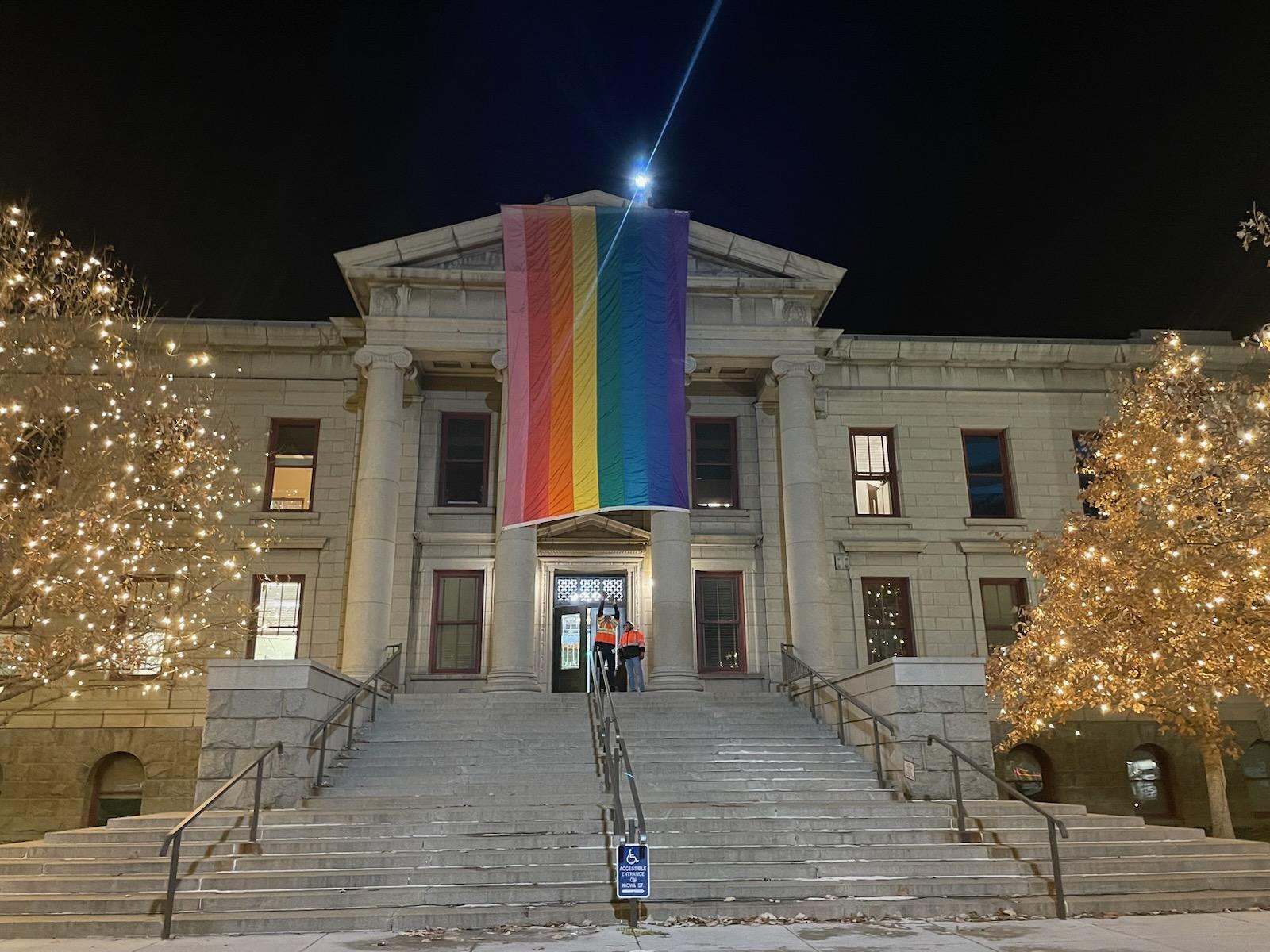 By Karen Ocamb | WEST HOLLYWOOD – Pulse. Club Q. Everyday life for drag queens, trans and non-binary folk. When, oh, when will LGBTQ people be safe in America? When will we get to be full human beings free to create, develop and explore our authentic selves without always having to worry about making some straight person uncomfortable?
I am tired of having my life defined by other people's prejudices. But I'm mindful, too, that I must always be on guard since — as we learned again with the mass shooting at Club Q last weekend in Colorado Springs — straight fear is fatal.
Why are straight people either unable or blindly refuse to see LGBTQs as real people. We are, collectively, like the Black people Ralph Ellison wrote about in The Invisible Man: "I am an invisible man. No, I am not a spook like those who haunted Edgar Allan Poe; nor am I one of your Hollywood-movie ectoplasms. I am a man of substance, of flesh and bone, fiber and liquids — and I might even be said to possess a mind. I am invisible, understand, simply because people refuse to see me."
But they do see us when we celebrate, protest or die en masse. And then we are dubbed a "community," as if we all know each other and think alike. The late singer, writer and AIDS activist Michael Callen used to say: "the gay community is a useful fiction," because it enabled us to organize and try to get resources we needed.
That local organizing for civil rights and later to combat AIDS gave rise to the political Religious Right through Rev. Jerry Falwell and Anita Bryant and the right-wing "think tanks" that considered us a convenient scapegoat and fundraising convenience, leading to the cruelty of the Reagan years and anti-gay Republican populist Patrick Buchanan — who paved the way for Donald Trump.
Buchanan's dark, divisive "culture war" speech at the 1992 convention gave permission to the nation's bigots to disregard the traditional boundaries of good taste and civility and take off and discard the old KKK sheets and hoods in the name of "free speech" and saving America for straight white men.
"The agenda that Clinton & Clinton would impose on America – abortion on demand, a litmus test for the Supreme Court, homosexual rights, discrimination against religious schools, women in combat units – that's change, all right. But it is not the kind of change America needs. It is not the kind of change America wants. And it is not the kind of change we can abide in a nation that we still call God's country," Buchanan said. "My friends, this election is about more than who gets what. It is about who we are. It is about what we believe, and what we stand for as Americans. There is a religious war going on in this country. It is a cultural war, as critical to the kind of nation we shall be as was the Cold War itself, for this war is for the soul of America. And in that struggle for the soul of America, Clinton & Clinton are on the other side, and George Bush is on our side."
Yes, in 1991/92, Bill and Hillary Clinton were on our side: they promised to stop the massive dying and end the AIDS crisis. So yes, the "gay community" raised more than $2 million of identifiable "gay money" and created the first gay voting bloc for dark horse presidential candidate Bill Clinton. But behind the scenes, our gays at the Democratic convention had to threaten a walkout on live TV if Clinton didn't deign to utter the words "gay and lesbian" in his acceptance speech.
I thought about this a lot as this year's midterms approached. Since 1992, the Democratic Party has done specific outreach to the LGBTQ "community" for fundraising, engagement and get out the vote efforts. But with so much on the line – with democracy on the line – the Democrats were nowhere to be seen this year – ironically, even though the Democratic Congressional Campaign Committee was headed by a gay guy who wound up losing his own seat.
No one was stepping up to educate our people about the issues, the candidates and why this election was so important. So my Millennial ally friend Max Huskins and I used our own money and time to produce the YouTube Race to the Midterms series, in conjunction with the Los Angeles Blade.
When I approached my potential guests, I noted how afraid so many of us were of going to a voting site and being humiliated or beaten up for being or being perceived as LGBTQ. I don't know if my guests really understood the fear we face walking out the door each day. Perhaps that's a lot clearer today.
And with proudly gay Jared Polis serving as Colorado governor since 2019 — it is easy to forget that Colorado Springs has been a Mecca, a haven for anti-LGBTQ Evangelical Christians since the late 1980s, with more than 100 evangelical groups headquartered there. Focus on the Family is so large, sending out 4 million pieces of mail every month, it has its own zip code, according to a 2013 NPR report.
Last Sunday, Polis called the attack on Club Q an "act of evil."
"This was just a place of safety for people," Polis told CNN. "It was a place where people could, in a conservative community, often get the acceptance that too many of them might not have had it at home or in their other circles and to see this occur is really just put us all in a state of shock here in Colorado and across the country."
Across the country, indeed. And in every drag bar or club, LGBTQ people and allies are bravely refusing to back down, despite knowing there are lone gun domestic terrorists out to kill us in the name of Trump or God.
We endure. We must. Yes, we are still afraid. But we reach for each other and embrace inspiration where we can find it – such as in Jennifer Hudson's version of Sam Cooke's amazing 1963 song "A Change is Gonna Come."
******************************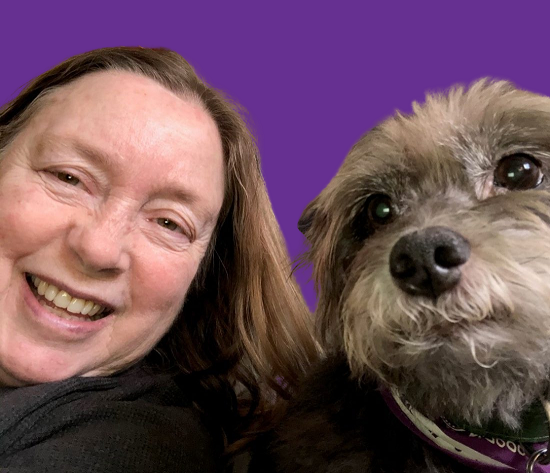 Karen Ocamb is the former news editor of the Los Angeles Blade. She is an award-winning journalist who, upon graduating from Skidmore College, started her professional career at CBS News in New York.
Ocamb started in LGBTQ media in the late 1980s after more than 100 friends died from AIDS. She covered the spectrum of the LGBTQ movement for equality until June 2020, including pressing for LGBTQ data collection during the COVID pandemic.
Since leaving the LA Blade Ocamb joined Public Justice in March of 2021 to advocate for civil rights and social, economic, and racial justice issues.
She lives in West Hollywood, California with her two rescue dogs.
******************************