First Transgender lawmaker in Uruguay dies
Michelle Suárez passed away on Friday at the age of 39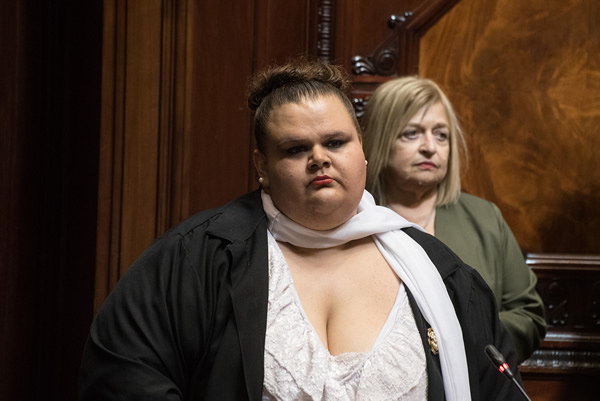 MONTEVIDEO, Uruguay — The first openly Transgender lawmaker in Uruguay died on Friday.
Michelle Suárez, 39, in 2014 won a seat in the Uruguayan Senate. She was an alternative senator without full voting privileges until October 2017.
Suárez during an interview with the Washington Blade said she felt "very honored" to have made history in the South American country that borders Brazil and Argentina.
She was the first Trans woman to graduate from an Uruguayan university and was the first trans lawyer in the country. Suárez also wrote Uruguay's same-sex marriage law that took effect in 2013.
Suárez resigned from the Senate in December 2017 amid allegations she forged legal documents.
El País, a Uruguayan newspaper, reported a court in 2019 sentenced Suárez to two years of house arrest and two years of probation. Suárez was also banned from holding public office and working as a lawyer until 2023.
Uruguayan media reports indicate Suárez had been in the hospital with a "cardiac problem" when she died.
Sergio Miranda, the director of the Diversity Secretariat in Montevideo, the Uruguayan capital, mourned Suárez.
"I am profoundly saddened by the news of the death of Michelle Suárez, a key Trans activist in the fight for LGBTIQ+ rights and author of the Marriage Equality Law in Uruguay," tweeted Miranda on Friday.
Lamento profundamente la noticia del fallecimiento de Michelle Suárez, activista trans fundamental en la lucha por los derechos LGBTIQ+ y redactora de la Ley de Matrimonio Igualitario en Uruguay.

— sergimiranda (@sergimiranda) April 22, 2022
Gay man's murder in Argentina underscores growing hate crimes concerns
Alejo Portillo stabbed 42 times last month in Misiones province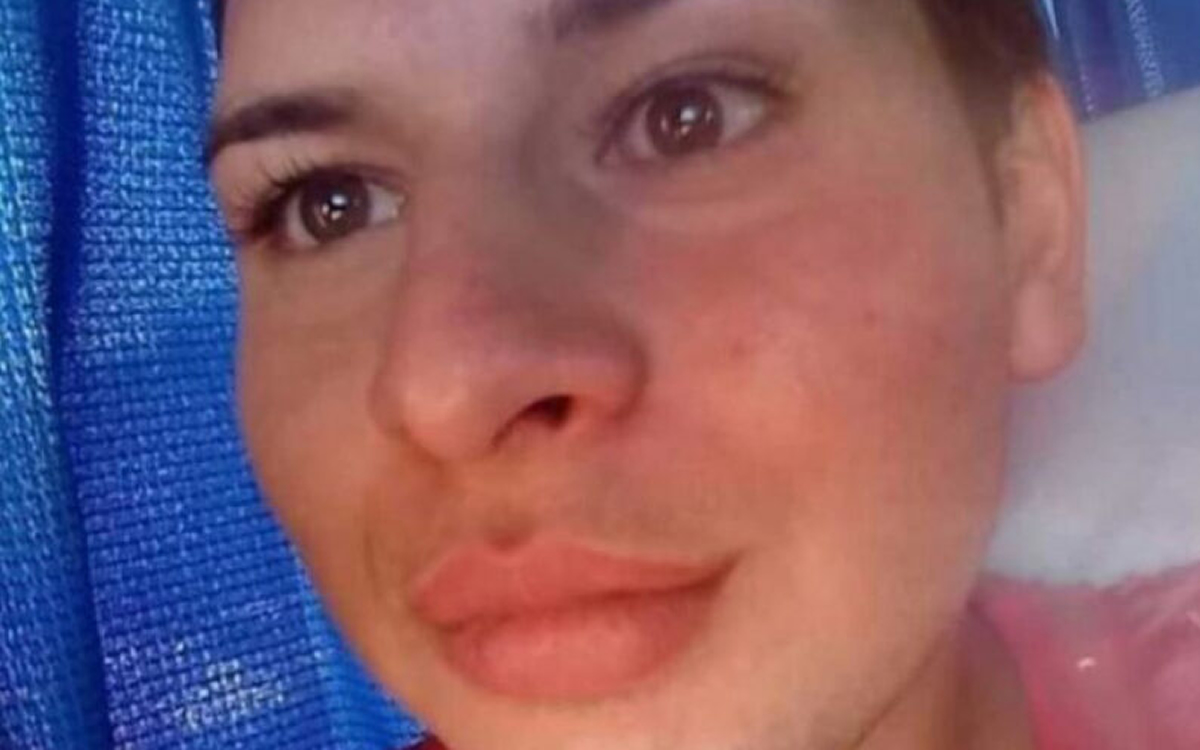 COLONIA AZARA, Argentina — Authorities in Argentina's Misiones province on Dec. 30 found a 20-year-old gay man dead with 42 stab wounds to his body.
Alejo Portillo was found in the town of Colonia Azara. His murder underscores an increase in hate crimes in Argentina over the last year, even though queer people have more rights than almost any other country in Latin America.
Data from the Lesbian, Gay, Bisexual and Trans Federation of Argentina indicates hate crimes based on sexual orientation and gender identity increased in Argentina in 2022. The group recorded 129 deaths last year, compared to 120 the previous year.
Portillo's mother, Alejandra Benítez, found his body after she tirelessly searched for him when the Argentine police refused to help her. She said she sensed that something "horrible had happened to him" from the moment her son disappeared.
The main suspect is a 20-year-old man with whom Portillo was in love and with whom he had a hidden relationship. Argentine media reports indicate Portillo's body was found naked and showed signs that he had been raped.
Benítez spoke with Misiones Cuatro TV, a local television station.
She said she saw her son for the last time on Dec. 28 when she said goodbye to him after he borrowed his sister's bicycle.
"He was invited by someone he knew to the place where my son went," said Benítez. "He wasn't going to go to that place for nothing. He knew who he was going to meet."
She said on Dec. 29 she was already worried because her son did not return to the house where he lived, and he was not answering her WhatsApp messages. Benítez began to search for him herself, even though she did not have access to a vehicle.
"I don't know what happened, I can't understand," Benítez told Misiones Cuatro TV. "My son was not hurting anyone."
A march took place in Colonia Azara a few weeks ago. Participants demanded justice for Portillo's death and urged authorities to classify it as a hate crime.
Trans Travestis No Binarie Maricas Gay y Lesbianas de Oberá Misiones, a local queer rights group known by the acronym TTNBMGLOM, condemned Portillo's murder and pointed out "we want to publicly pronounce our voices and feelings in relation to the murder of Ema Portillo (self-perceived as Alejo,) that occurred in the town of Azara-Misiones."
"In view of the facts, we believe it is important to highlight and underline that the homicide of Alejo Portillo is a case of hate crime," said TTNBMGLOM on Instagram. "Alejo was stabbed because he was homosexual, because of his orientation and gender identity. For being a person of non-heterosexual identity."
"Alejo Portillo's hate crime is clearly a symptom of the reality that LGTB existences and identities live in the province of Misiones, especially removed from the large urban epicenters," María Alejandro, a nonbinary activist from Misiones, told the Washington Blade, referring to Buenos Aires, the country's capital.
María Alejandro added "(people with) LGBT identities live in a situation of extreme discrimination, marginalization and violence. And this was what was happening to Alejo in his community. He was one of the few people who publicly expressed his identity and sexual orientation, therefore, he was clearly pushed towards exclusion and discrimination."
María Alejandro said "the particularity of the crime, the excessive and symbolic violence that provokes Alejo's death and the deep context of discrimination, stigmatization and marginalization that he lived in his community allow us to sustain that it is a hate crime. Alejo's body shows clear signs of an act committed with a high degree of violence. There are 42 stab wounds."
María Alejandro mentioned to Blade that they demand an investigation similar to the case of Evelyn Rojas, a Transgender woman who was murdered by her partner in Misiones.
Authorities determined Rojas' murder was a hate crime, and her partner last year received a life sentence.