Fears that LGBTQ+ rights at heightened risk stoked after SCOTUS leak
A question also remains about what the draft opinion means for decisions on LGBTQ rights that have yet to come before the Supreme Court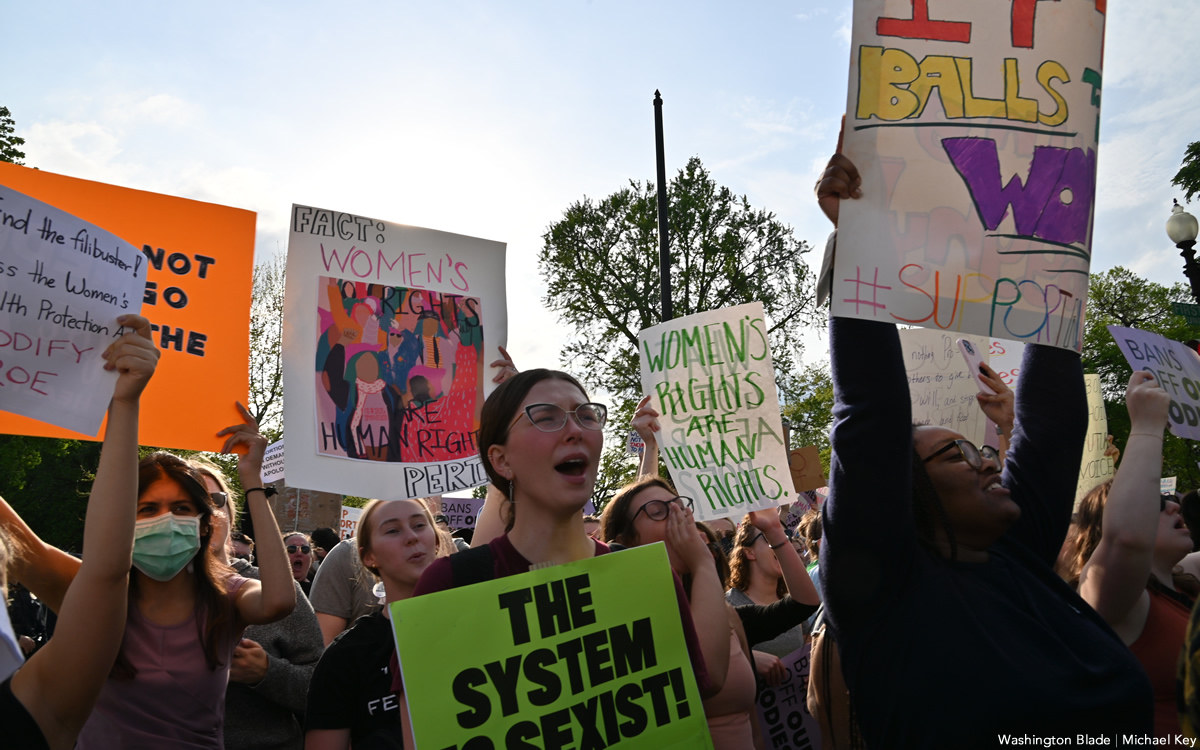 WASHINGTON – Fears that same-sex marriage and other LGBTQ rights could be on the chopping block are at a new high after a leaked draft opinion from the U.S. Supreme Court that would explicitly overturn precedent in Roe v Wade, although the degree of perceived danger differs among legal observers.
Although language in the leaked draft by U.S. Associate Justice Samuel Alito, which was published late Monday by Politico and confirmed as "authentic" by the Supreme Court, specifically distances the potential ruling from Obergefell v. Hodges, the general reasoning against finding unenumerated rights in the U.S. Constitution could apply to challenges to the landmark 2015 marriage decision.
Karen Loewy, senior counsel for the LGBTQ group Lambda Legal, told the Washington Blade if the draft decision were to become final it would "have no good implications" for either the Obergefell or Lawrence decisions.
"The analysis that Justice Alito has laid out really calls into question the sort of underlying liberty and dignity jurisprudence that really was the underpinning of cases like Lawrence and Obergefell," Loewy said. "It requires a really cramped vision of what is constitutionally protected, that is tied to histories of oppression that are really, really concerning."
Alito obliterates long-standing precedent, as defined in the 1973 Roe. v. Wade decision and subsequently affirmed in the 1992 decision in the Planned Parenthood v. Casey, finding a woman's right to have an abortion is protected under the 14th Amendment.
"We hold that Roe and Casey must be overruled," Alito writes. "The Constitution makes no references to abortion, and no such right is implicitly protected by any constitutional provision, including the one on which the defenders of Roe and Casey now chiefly rely — the Due Process Clause of the 14th Amendment."
Alito makes clear for the Supreme Court to find any unenumerated rights under the 14th Amendment, the right must be "deeply rooted in this Nation's history and tradition" and "implicit in the concept of ordered liberty."
Such an analysis would directly impact LGBTQ rights found under the 14th Amendment. In fact, three separate times over the course of the draft opinion, Alito compares the right to abortion to rights for LGBTQ people as defined by the U.S. Supreme Court.
Those references, however, aren't to threaten those decisions, but to bolster the case for overturning precedent as established by Roe and limit the impact of the draft opinion.
"Roe's defenders characterize the abortion right as similar to the rights recognized in past decisions involving matters such as intimate sexual relations, contraception, and marriage," Alito writes, "but abortion is fundamentally different, as both Roe and Casey acknowledged, because it destroys what those decisions called 'fetal life' and what the law now before us describes as an 'un-born human being.'"
In another instance, Alito includes Obergefell and Lawrence among a multitude of cases in a multi-page footnote giving examples of where the Supreme Court has decided to overturn precedent, which the draft opinion would do for Roe v. Wade. Another time, Alito rejects arguments from the U.S. solicitor general that abortion and marriage are connected, asserting "our decision concerns the constitutional right to abortion and no other right."
Loewy, however, said the fundamental nature of the draft opinion, despite Alito's rejection that abortion is comparable to LGBTQ rights, undermines that analysis no matter how many times he articulates it.
"The third time is where he offers a fig leaf saying, 'This analysis is just about abortion rights. It's not about anything else,' and so suggests that it would leave untouched a case like Obergefell, when the analysis that he has offered in this opinion clearly leads to the opposite result," Loewy said.
Indeed, the sweeping nature of Alito's reasoning against finding unenumerated rights under the Constitution has led some observers to believe the draft was written by Alito alone and without the input of the other eight justices, which could mean the final decision would be a consensus different from the opinion that was leaked. (Upon publishing the leaked opinion, however, Politico did report the Supreme Court has five justices who will vote in favor of overturning Roe, which means without question such a ruling has a majority.)
Not all observers see the opinion in the same way and are interpreting Alito's references to Obergefell and Lawrence as less threatening.
Dale Carpenter, a conservative law professor at Southern Methodist University who's written about LGBTQ rights, downplayed the idea the draft opinion against Roe would be a prelude to overturning Obergefell based on Alito's words denying the connection.
"The opinion tries to make it clear that it does not affect other unenumerated rights, like Lawrence and Obergefell and other fundamental rights cases, like contraceptive cases and other marriage cases," Carpenter said. "So that's comforting, I think, to LGBT rights advocates. Second, it says that there's a fundamental distinction between those other cases and the abortion cases in that the abortion cases involve fetal life or potential life. And so, that I think, is a ground for setting a difference between them."
Carpenter, however, conceded the mode of analysis in the opinion overturning Roe "is not very friendly to unenumerated rights like marriage and sexual intimacy," so while Obergefell and Lawrence may face no immediate threat "there might be a longer term concern about decisions like those."
A follow-up ruling from the Supreme Court rolling back the right for same-sex couples to marry would be consistent with a 2020 dissent from Alito and U.S. Associate Justice Clarence Thomas essentially declaring war on the Obergefell decision, urging justices to revisit the case to make greater accommodations for religious objections.
Jim Obergefell, the lead plaintiff in the marriage equality case and now a candidate for a seat in the Ohio state legislature, said in a statement after the leak of the draft Alito opinion he was fearful that the same forces seeking to overturn precedent for abortion rights would go after LGBTQ rights next.
"It's also concerning that some members of the extreme court are eager to turn their attention to overturning marriage equality," Obergefell said. "The sad part is in both these cases, five or six people will determine the law of the land and go against the vast majority of Ohioans and Americans who overwhelmingly support a woman's right to make her own health decisions and a couple's right to be married."
The Supreme Court, of course, couldn't willy nilly reverse the Obergefell decision, which would require some case or controversy to wind its way through the judicial system before justices could revisit the ruling. Mostly likely, such a hypothetical case would be a state passing a law banning same-sex marriage or simply declaring it would no longer allow same-sex couples to wed in defiance of the Obergefell decision.
No state, however, is engaged in a serious effort to challenge marriage rights for same-sex couples. The last such challenge was in 2020 and from the solicitor general of Indiana, who was seeking to challenge the decision on the basis of birth certificates for the children of women in same-sex marriages. Even the current 6-3 conservative majority on the court declined to hear the case.
Additionally, as polls demonstrate, the nation is in a different place with abortion rights compared to the right for same-sex couples to marry. A recent Fox News poll found six in 10 registered voters still think the U.S. Supreme Court should uphold Roe v. Wade, but more than half of those responders favored banning abortions after 15 weeks. Comparatively, a Gallup poll in September 2021 found support for marriage equality is at a record high of 70 percent and, for the first time, a majority of Republicans back same-sex marriage.
A question also remains about what the draft opinion means for decisions on LGBTQ rights that have yet to come before the Supreme Court but may come at a later time, such as a legal challenge to the "Don't Say Gay" measure recently signed into law by Florida Gov. Ron DeSantis.
Carpenter said he doesn't think the observers can glean anything about a potential ruling on the "Don't Say Gay" law based on the fact the legal challenge would be different than challenges to abortion or same-sex marriage.
150 people on Tennessee's sex offender registry for HIV-related conviction
Nearly one-half of HIV registrants on the SOR were women and over three-quarters of HIV registrants were Black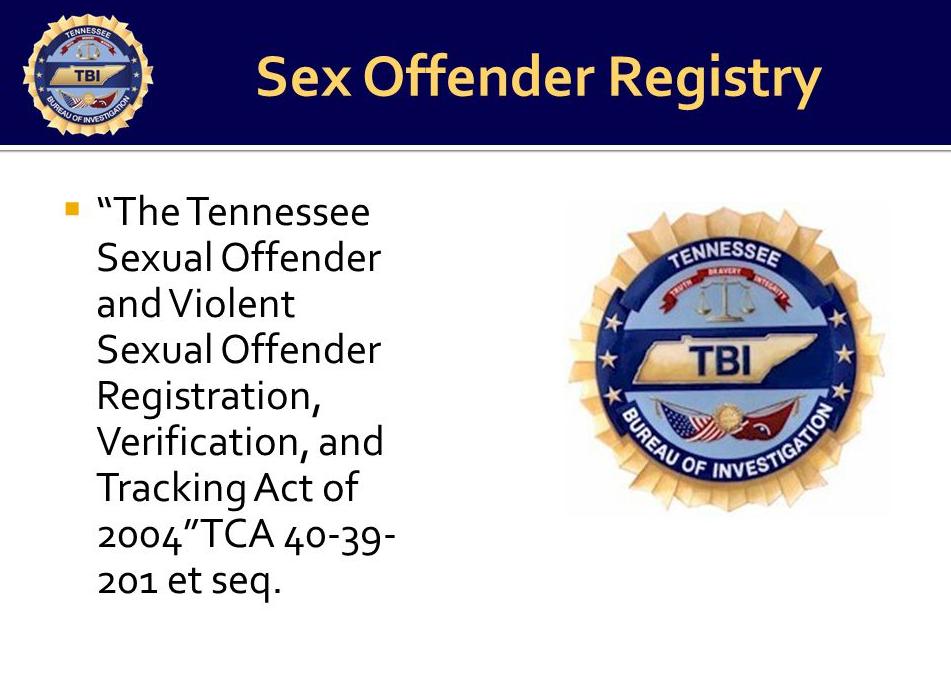 LOS ANGELES – At least 154 people have been placed on Tennessee's sex offender registry (SOR) for an HIV-related conviction since 1993, according to a new report by the Williams Institute at UCLA School of Law.
Enforcement of HIV crimes in Tennessee disproportionately affects women and Black people. Nearly one-half of HIV registrants on the SOR were women and over three-quarters of HIV registrants were Black.

Tennessee's two primary HIV criminalization laws—aggravated prostitution and criminal exposure—make it a felony for people living with HIV to engage in sex work or other activities, such as intimate contact, blood donation, or needle exchange, without disclosing their status. Both are considered a "violent sexual offense" and require a person convicted to register as a sex offender for life.

Examining Tennessee's sex offender registry, researchers found that Shelby County, home to Memphis, accounts for most of the state's HIV convictions. Shelby County makes up only 13% of Tennessee's population and 37% of the population of people living with HIV in the state, but 64% of HIV registrants on the SOR. Moreover, while Black Tennesseans were only 17% of the state's population and 56% of people living with HIV in the state, 75% of all HIV registrants were Black.

In Shelby County, 91% of aggravated prostitution convictions resulted from police sting operations in which no physical contact ever occurred. In addition, the case files showed that 75% of those convicted were Black women. When it came to criminal exposure case files, all of those convicted except one person were Black men.

"Tennessee's HIV criminal laws were enacted at a time when little was known about HIV and before modern medical advances were available to treat and prevent HIV," said lead author Nathan Cisneros, HIV Criminalization Analyst at the Williams Institute. "Tennessee's outdated laws do not require actual transmission or the intent to transmit HIV. Moreover, the laws ignore whether the person living with HIV is in treatment and virally suppressed and therefore cannot transmit HIV."

KEY FINDINGS
Incarcerating people for HIV-related offenses has cost Tennessee at least $3.8 million.
Of the 154 people who have been placed on Tennessee's SOR for an HIV-related conviction, 51% were convicted of aggravated prostitution, 46% were convicted of criminal exposure, and 3% were convicted of both.
Women account for 26% of people living with HIV in Tennessee and 4% of people on the SOR, but 46% of the SOR's HIV registrants.
Black people account for 17% of people living in Tennessee, 56% of those living with HIV, 27% of people on the SOR, but 75% of the SOR's HIV registrants.
Black women were the majority of aggravated prostitution registrants (57%), while Black men were the majority of criminal exposure registrants (64%).
People with an HIV-related offense are more economically vulnerable when compared to others on the state's SOR.

One in five (19%) HIV registrants were homeless compared to 9% of all SOR registrants.
28% of HIV registrants reported an employer address compared to about half (49%) of all SOR registrants.

Shelby County has one aggravated prostitution conviction for every 115 people living with HIV in the county, and Black people were 90% of all people convicted for aggravated prostitution.

Over 90% of aggravated prostitution convictions in Shelby County were the result of police sting operations.
Only 3% of aggravated prostitution convictions in Shelby County alleged any intimate contact.
Nearly all (95%) people arrested in Shelby County for criminal exposure were Black men, compared to 64% of people statewide.
The Williams Institute has conducted research on HIV criminalization in numerous U.S. states.
New Pew Research Center poll: Americans at odds over Trans issues 
Strong majorities favor non-discrimination protections but weaker support for access to transition-related care among minors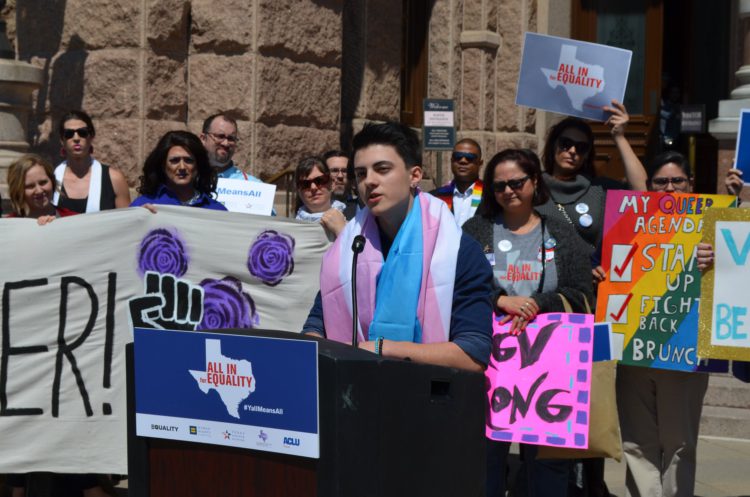 WASHINGTON – A new survey from a leading non-partisan research center reveals Americans have mixed views on transgender issues at a time when states are moving forward with measures against transgender youth, with strong majorities favoring non-discrimination protections but weaker support for access to transition-related care among minors and participation in school sports.
The Pew Research Center issued the findings on Tuesday as part of the results of its ongoing study to better understand Americans' views about gender identity and people who are transgender or non-binary. The findings are based on a survey of 10,188 U.S. adults from data collected as part of a larger survey conducted May 16-22.
A majority of respondents by wide margins favor non-discrimination protections for transgender people. A full 64 percent back laws or policies that would protect transgender people from discrimination in jobs, housing, and public spaces, while roughly 8-in-10 acknowledge transgender people face at least some discrimination in our society.
Additionally, nearly one half of Americans say it's extremely important to use a transgender person's new name after they undergo a transition, while an additional 22 percent say that is somewhat important. A smaller percentage, 34 percent, say using a transgender person's pronouns is extremely important, and 21 percent say it is somewhat important.
But other findings were less supportive:
60 percent say a person's gender is determined by sex assigned at birth, reflecting an increase from 56 percent in 2021 and 54 percent in 2017, compared to 38 percent who say gender can be different from sex assigned at birth.
54 percent say society has either gone too far or been about right in terms of acceptance, underscoring an ambivalence around transgender issues even among those who see at least some discrimination against transgender people.
About six-in-ten adults, or 58 precent, favor proposals that would require transgender athletes to compete on teams that match the sex they were assigned at birth as opposed to teams consistent with their gender identity, compared to 17 percent who oppose that and 24 percent neither favor nor oppose it.
46 percent favor making it illegal for health care professionals to provide transition-related care, such as hormones or gender reassignment surgery, to someone younger than 18, compared to 31 percent who oppose it.
Americans are more evenly split when it comes to making it illegal for public school districts to teach about gender identity in elementary schools (which is favored by 41 percent, and opposed by 38 percent) and investigating parents for child abuse if they help someone younger than 18 obtain transition-related care (37 percent are in favor and 36 percent oppose it).
Young adults took the lead in terms of supporting change and acceptance. Half of adults ages 18 to 29 say someone can be a man or a woman even if that differs from the sex they were assigned at birth, compared to about four-in-10 of those ages 30 to 49 and about one-third of respondents 50 and older.
Predictably, stark differences could be found along party lines. Democrats by 59 precent say society hasn't gone far enough in accepting people who are transgender, while 15 percent say it has gone too far and 24 percent say it's been about right. For Republicans, 10 percent say society hasn't gone far enough, while 66 percent say it's gone too far and 22 percent say it's been about right.
Read the full report here.
Marriott hosting anti-LGBTQ Moms for Liberty's national conference 
Moms for Liberty spouts overt hate against the LGBTQ community, regularly targeting trans individuals and LGBTQ books


By Olivia Little | WASHINGTON – Marriott International claims to support the LGBTQ community and celebrate Pride Month, but the hotel chain is hosting a national conference for Moms for Liberty, an overtly anti-LGBTQ organization known for strategically harassing public school employees and advocating for school book bans. 
Marriott has vocally celebrated Pride Month for years, even launching a "Love Travels" campaign in support of organizations and individuals advocating for inclusion and equity.
Despite Marriott's open LGBTQ support, Moms for Liberty will hold its national summit at a Marriott hotel in Tampa, Florida, next month, with a speaker lineup packed with anti-LGBTQ figures. Florida Republican Gov. Ron DeSantis — who recently signed the state's "Don't Say Gay" bill into law — will headline the conference, appearing along with Sen. Rick Scott (R-FL), author of a manifesto that denies the existence of trans people, and anti-LGBTQ conservative commentator Allie Beth Stuckey.
Moms for Liberty spouts overt hate against the LGBTQ community, regularly targeting trans individuals. The group's official Twitter page quoted an article in March claiming that The Trevor Project — the world's largest suicide prevention and crisis intervention organization for LGBTQ youth — "is actively grooming children into a trans identity." As recently as June 13, Moms for Liberty described the increase of young people identifying as trans as a "transgender contagion" and encourage parents to "fight" it.
The organization has advocated for the removal of select books with LGBTQ themes, describing the basis for removal as "sexually explicit" content — all while partnering with transphobic publishers to place right-wing propaganda in public school libraries. One chapter even filed a public records request asking for a list of "LGBTQ" book titles from the school library.
Marriott is allowing a clearly anti-LGBTQ organization to use its facilities to continue spreading hate — and is subsequently profiting from that hate.
********************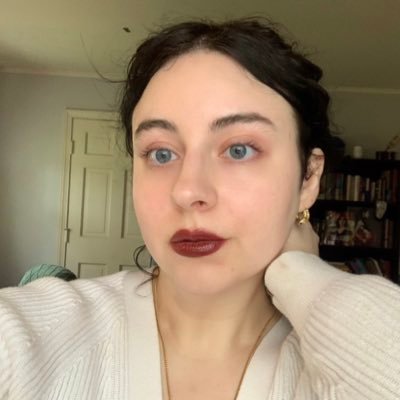 Olivia Little is a researcher at Media Matters. She holds a bachelor's degree in law and public policy from Indiana University. Olivia previously worked as a research associate for Sen. Bernie Sanders' 2020 presidential campaign.
The preceding article was previously published by Media Matters for America and is republished with permission.