Art teacher fired for discussing LGBTQ+ topics in Florida middle school
An art project by students drawing, coloring and creating flags expressing who they are led to the controversy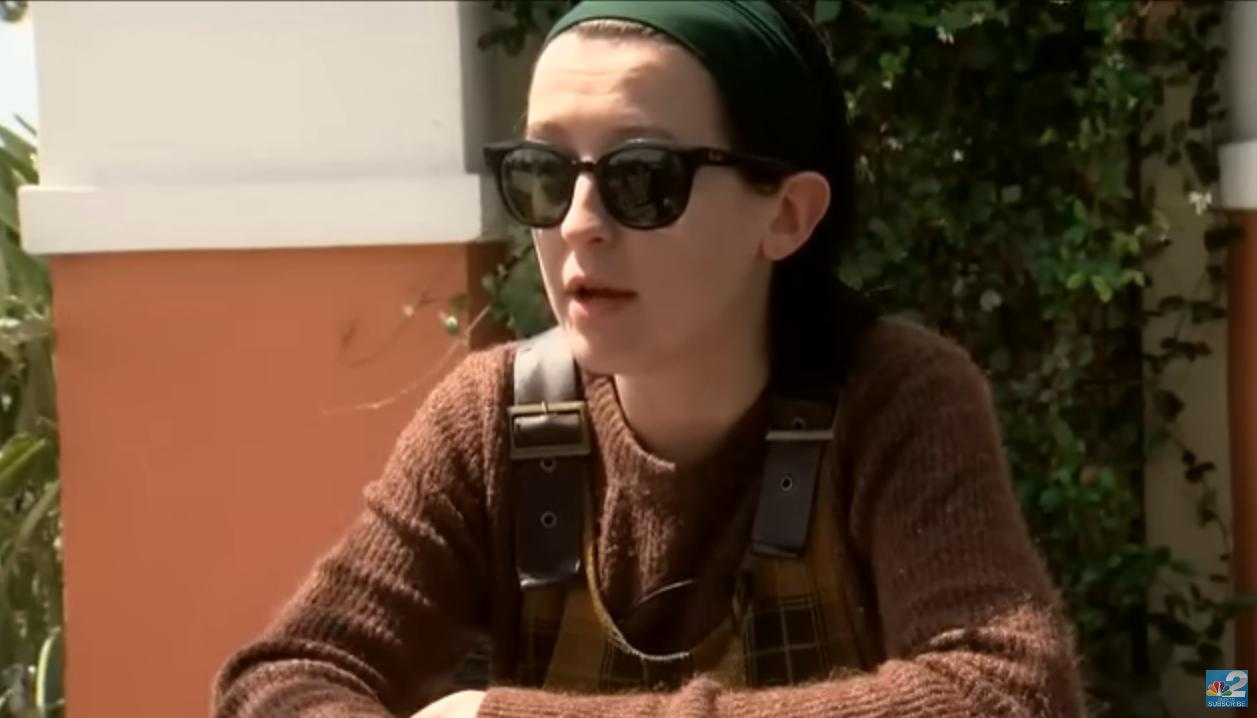 CAPE CORAL, Fl. – Casey Scott, a married self-identified pansexual Floridian, says she was fired from Trafalgar Middle School by Lee County Florida School District officials after discussing her sexuality answering a student's question.
In an interview with local NBC News affiliate WBBH News 2, Scott said that an art project by students drawing, coloring and creating flags expressing who they are led to the controversy.
That project led to a discussion centered on student sexuality. She pointed out that there were flags created by students, some of whom identified as non-binary, bisexual, and gay. When asked by students about her identity she said that she told them she was married and pansexual.
Scott told NBC2 that she hung the pictures on her classroom door and that's when school administrators reacted. "They said it would be in the best interest if I got rid of them now," she said.
She snapped pictures showing how she got rid of them by placing them in a recycle bin.
"I went over to the recycling bin. I grabbed all their flags and all the kids were staring at me. And I crumbled their flags in front of them," she explained.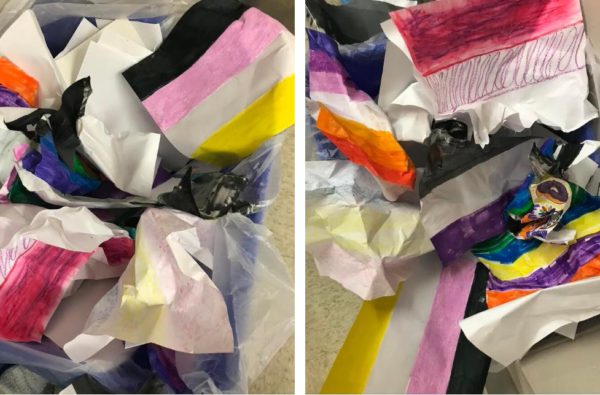 She told the station that first she was sent home and then later informed by the Lee County School District her contract was terminated.
School District officials showed NBC 2 complaints from parents who were concerned about the conversation and the artwork. The district also released handwritten accounts from students which described they were allowed to draw any type of flag they chose even creating flags expressing who they are.
The Teachers Union of Lee County spokesperson Kevin Daly told the station that Scott could legally be fired and he confirmed she did not belong to the teachers union.
"During that probationary period they can let you go without cause," Daly said.
Daly believes the firing could be a wake-up for all teachers when it comes to discussing LGBTQ issues.
"There is kind of a heightened state of where is the boundary? And what are employees supposed to do? Or allowed to do, when a topic comes up in discussion," Daly said.
The Lee County School District action firing Scott took place just days before Governor Ron DeSantis signed Florida's infamous 'Don't Say Gay' bill into law. But the school district has had a problematic relationship with its LGBTQ+ students previously.
In April of 2021, during a school board meeting as parents and students protested against a one-page flyer removed from schools that was outlining the rights of LGBTQ students, and the schools' trans-inclusive bathroom policy, The Daily News reported.
The flyer stated that "all students are allowed to access the restrooms that are consistent with their gender identity or be provided appropriate accommodation as requested."
As soon as the meeting started, a man who later identified himself as Ryan Monroe, stood up and started shouting, "No boys in the girls' room." His protest elicited applause from some in the room, but it also had him escorted out of the meeting by local law enforcement.
Outside of the board meeting anti-LGBTQ+ parents and supporters of their postion carried signs quoting the Bible ("Male and Female, Gen. 1:27") or stating that the board's "gender policy harms girls."
Member of the LGBTQ+ community and their supporters — some wearing T-shirts that read "Equality" or "Protect" — held transgender and LGBTQ Pride flags.
During the meeting, local resident Crystal Czyscon, whose son is trans, told board members that, "to remove this poster now — after it has already been put into place and while it is being used as the standard — would have a very negative impact." Czyscon said that the anti-transgender debate is already negatively affecting her son.
"He said to me, 'You know mommy, I hope that college helps me believe in school again,' because he's so discouraged, he's thinking about dropping out and playing video games."
A year later Czyscon speaking to NBC 2 expressed concern for the mental health of the Trans and nonbinary students in Scott's classes.
Czyscon believes that district officials made a mistake.
"I would like to see a statement from the school board recognizing they have to have a mental health counselor come in and speak with the children impacted by their actions toward this teacher," Czyscon concluded.
Cape Coral art teacher fired for discussing LGBTQ topics:
Florida Board of Medicine restricts trans youth healthcare
The Florida Health Care Administration's rule ending Medicaid coverage for gender-affirming care in the state went into effect this summer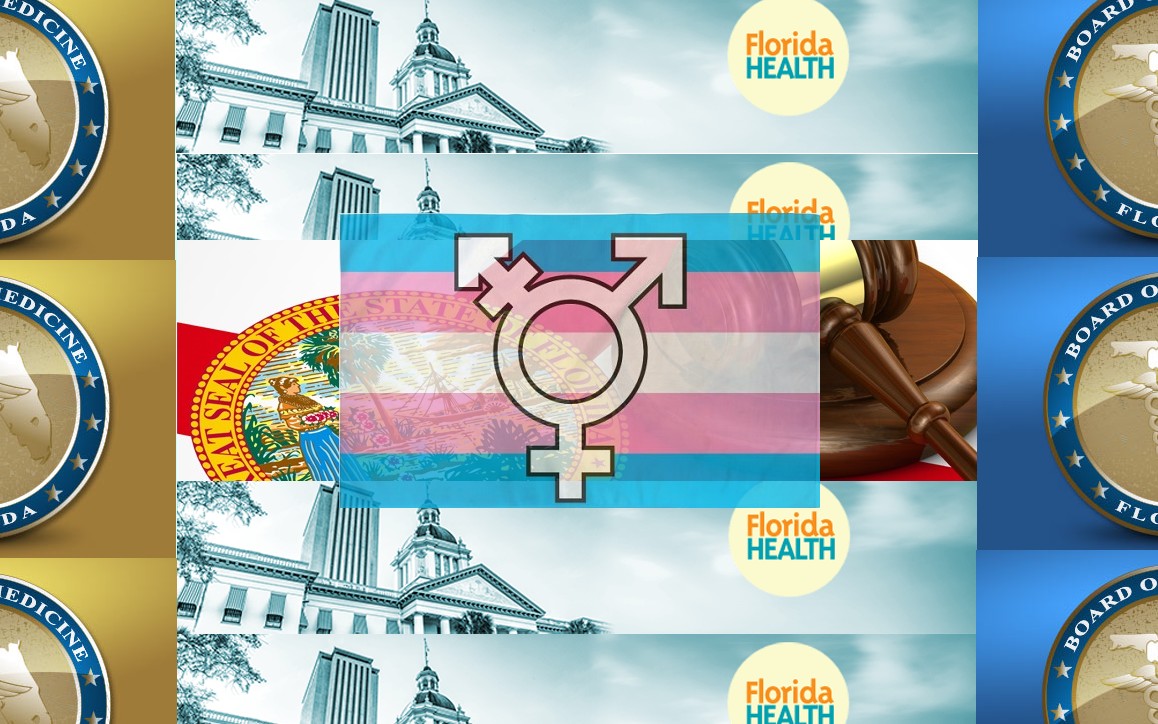 ORLANDO – Today, the Florida Boards of Medicine and Osteopathy finalized their proposed rules to restrict gender affirming care for transgender youth in the state which, when in effect, will be the only ban on gender-affirming in effect in America. Similar measures in Alabama and Arkansas are currently blocked in court.
The board voted 6-3 (with five others not present) on Friday to adopt a new standard of care that forbids doctors to prescribe puberty blockers and hormones, or perform surgeries, until transgender patients are 18. Exceptions will be allowed for children who are already receiving the treatments.
The Boards landed on similar language that would bar future puberty blockers, hormone replacement therapy and extremely rare surgical interventions as treatments for gender dysphoria in youth.
That language included an exception for young people already receiving these treatments for gender dysphoria prior to the effective date of the rules. However, they disagreed on allowing nonsurgical treatments for gender dysphoria to continue through Institutional Review Board-approved clinical trials.
The Board of Osteopathy approved language allowing transgender youth to access gender-affirming care via those studies while the Board of Medicine rejected that proposal, paving the way for different rules governing MDs and DOs (Doctors of Osteopathy). No such IRB-approved studies are currently being conducted in Florida.
Once the rules are posted, advocates have the opportunity to request an additional hearing and workshop from the Boards, a move that groups have indicated they will take. If denied, the rules move to a 21-day period in which the public can submit written comments before a final, procedural vote by the Boards.
The New York Times reported that before the medical board decided to craft the new standard, members received personal calls from the state's surgeon general, Dr. Joseph Ladapo, urging them to do so. Earlier this year, Florida became one of at least nine states to bar Medicaid coverage of gender-affirming care, affecting thousands of low-income adults and children.
"With young lives on the line, another state agency has placed the political ambitions of Ron DeSantis over its duty to protect Floridians," said Nikole Parker, Equality Florida Director of Transgender Equality. "These rules, as written, put transgender youth at higher risk of depression, anxiety, and suicidality. Those are the facts purposely ignored by a Board of Medicine stacked with DeSantis political appointees who have put their toxic politics over people's health and wellbeing. Transgender Floridians exist. We are part of this community. Gender-affirming care is lifesaving care — and it is care that is supported by every major medical organization, an overwhelming majority of medical providers, and should be left to young people, their families, and their doctors. Not politicians. Shame on the Florida Boards of Medicine and Osteopathy for trading the suffering of transgender youth and their parents for cheap political points."
Dozens of advocates for transgender youth packed the meeting room today and thousands of people have sent messages to board members, since the start of this process, expressing their support for these young people, a demonstration of the unpopularity of continued attacks on the rights of youth and their families to access the health care they need by Republican Governor Ron DeSantis and his allies.
Public testimony included the powerful personal stories of transgender Floridians, families, allies and health care professionals all pointing to increased risks of depression, anxiety, and suicidality in transgender youth whose identities are not affirmed.
Commenters also pointed to the over $80,000 in donations from members of the Boards of Medicine and Osteopathy to DeSantis' campaigns and political committee.
The rulemaking process was initiated after Surgeon General Joseph Ladapo sent a transphobic and medically inaccurate letter in April that officially positioned the Department of Health against health care for Florida's transgender youth.
Similar policies targeting health care for transgender young people have faced legal challenges in other states, including an Arkansas ban that has been placed under preliminary injunction by a federal judge as the legal process moves forward.
In that case, the court ruled that a ban on gender-affirming care would cause "irreparable harm" to trans young people and their loved ones and would prohibit "medical treatment that conforms with the recognized standard of care."
In Texas, enforcement of a rule against several families that allowed for child abuse investigations into parents who access gender-affirming care for their transgender children was also blocked, with the judge writing that "there is a substantial likelihood that Plaintiffs will prevail after a trial on the merits".
A spokesperson for Equality Florida noted in a statement:
"This is the first time a state medical board has been weaponized in this way to ban medical treatments for transgender children. However, the Boards of Medicine and Osteopathy are just two among the many state agencies stacked by Governor DeSantis with right-wing extremists and subverted into weapons against LGBTQ Floridians."
The Florida Agency for Health Care Administration's rule ending Medicaid coverage for gender-affirming care in the state went into effect this summer. Last week, the State Board of Education adopted a new series of rules dramatically expanding enforcement of the Don't Say LGBTQ Law, putting teachers' licenses at risk and targeting school districts with LGBTQ-inclusive policies regarding bathrooms and locker rooms.
In July, the governor ordered the Department of Business and Professional Regulation in a complaint against an LGBTQ-owned small business in Miami, threatening to strip the restaurant of its liquor license after it hosted a drag performance at its weekly Sunday Brunch.