Lambda Legal & Black & Pink: Legal system anti-LGBTQ+ bias survey
"Everyone who interacts with the criminal system, whether a victim or are suspected of a crime has legal rights & must be treated fairly"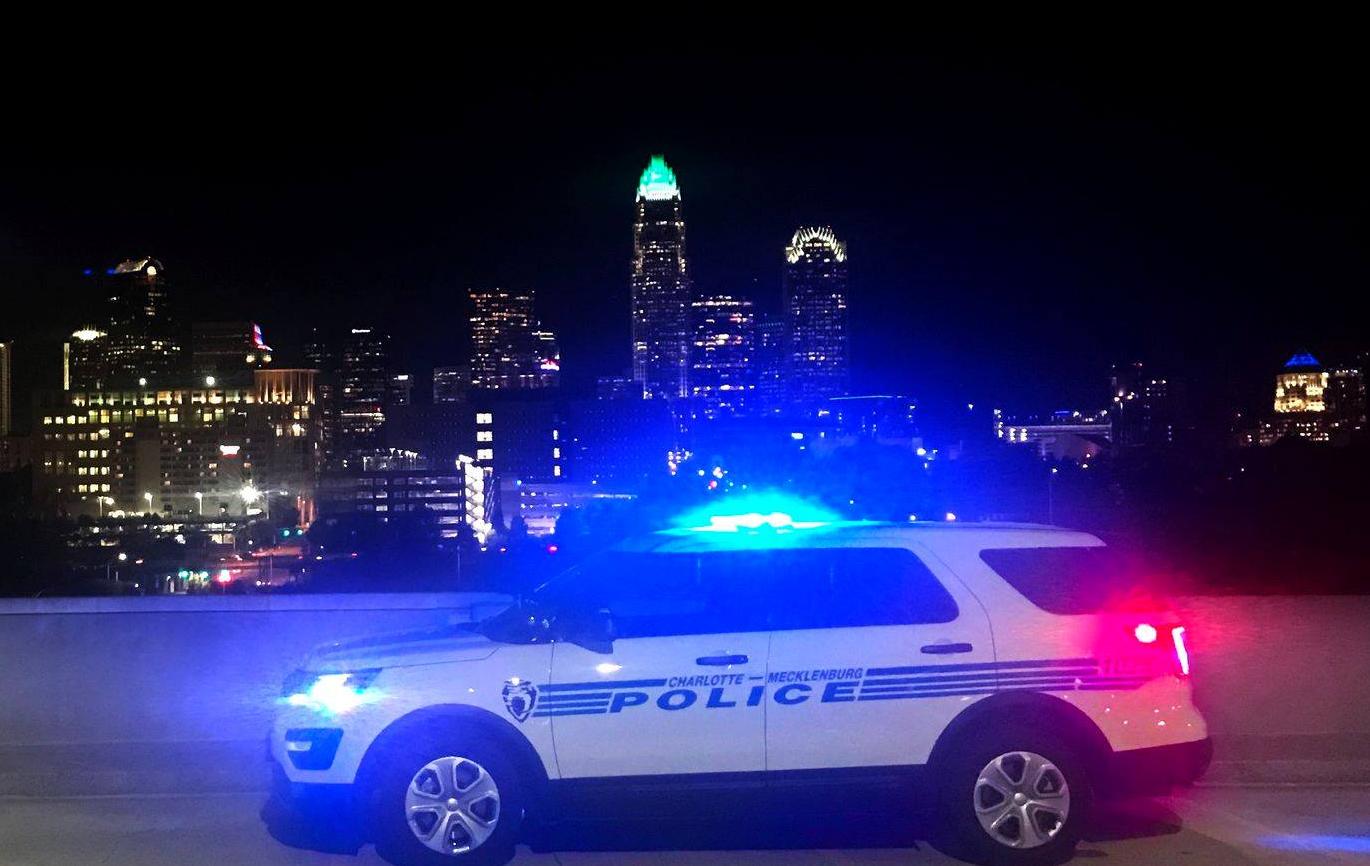 NEW YORK – Lambda Legal, in partnership with Black & Pink National, launched the new Protected & Served? community survey Thursday, a study that will explore discrimination and bias against LGBTQ+ people and people living with HIV in the criminal legal system.
The findings of the Protected & Served? survey, will inform and support new research, advocacy, litigation, and policy efforts to address the discrimination and abuse experienced by LGBTQ+ people and living with HIV in the criminal legal system, and hold them accountable.
"Everyone who interacts with the criminal legal system, whether they are a victim of a crime or are suspected, accused, or convicted of committing a crime, has legal rights and must be treated fairly," said Senior Attorney and Criminal Justice and Police Misconduct Strategist for Lambda Legal, Richard Saenz. "However, we know that is not the case for many people, especially LGBTQ+ people and people living with HIV. If people in our communities have had an experience with the criminal legal system or another government entity such as child protective services, we need to hear from them so that together we can make change."
"The idea that we are supposed to compartmentalize the harm we experience from systems of police while engaging with these systems for our care and safety is a recipe for disaster," said Executive Director for Black and Pink National, Dominique Morgan. "And if these systems truly desire to be our core system of care and justice, they should welcome feedback that allows them to see their true impact. The Protected and Served? report is a much needed mirror to police, jails, prisons, and school security."
The first Protected & Served? report, which explored government misconduct by police, prisons, the courts and school security against LGBTQ+ and people living with HIV, has been an important resource for litigators, advocacy groups, scholars, journalists, and government entities, including the U.S. Department of Justice and the U.S. Commission on Civil Rights.
This year's updated report will build on the success of the first report by expanding the survey to include questions about the experiences of more marginalized populations within our communities, including incarcerated people, young people, sex workers, and immigrants, and will ask questions about interactions with the U.S. immigration system, government systems focused on youth such as child protective services, and broader law enforcement.
The survey will also ask how these experiences have influenced trust, or distrust, in the criminal legal system.
Strength in Numbers Consulting Group, an LGBTQ+ led research, evaluation, and philanthropic strategy firm, will facilitate the survey and contribute to the report.
The survey, which is anonymous and confidential, will open today, May 5, 2022, and will be open until July 8, 2022. Online participants will have an opportunity to enter a drawing to win 1 of 10 gift cards in the amount of $100. The report will be published in late 2022.
For more information, including the survey, please visit www.ProtectedAndServed.org
Rainbow Youth Project 'walks the walk'
"It has been really hard to see the progress LGBTQ people made, just to watch Republicans try to rip that out from under us"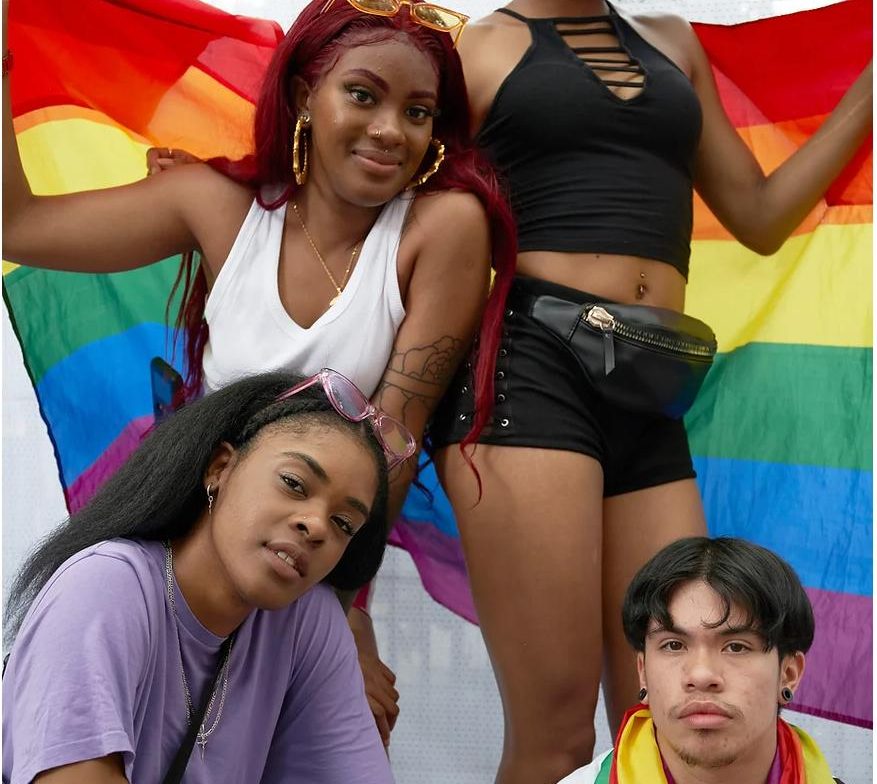 INDIANAPOLIS – As students across Virginia staged a mass walkout on Sept. 27, protesting Republican Gov. Glenn Youngkin's new restrictive guidelines on transgender students, Rainbow Youth Project sent a tweet showing "unwavering support and appreciation" to the young people taking a stand for the LGBTQ community.
But the group was doing much more than social media work that day. In Norfolk, Va., the organization's legislative liaison, Rebecca W., had her rainbow Chuck Taylor Converse on the ground, standing side-by-side with the students.
During her time in the coastal city, Rebecca – who requested her last name not be printed due to privacy concerns – spoke with a 15-year-old transgender student who would see the direct effects of Youngkin's rewrite of the state's model policies. The guidelines would ban transgender students from using facilities that align with their gender identity and prohibit them from changing their names and pronouns at school without a parent's permission.
Rebecca recalled asking the student what her biggest concern with the policy was. The student looked at her and said: "I don't think people understand. The boys don't want me in their areas. The girls don't want me in their areas. I have no space."
"That actually got me just now," she told the Los Angeles Blade.
The Rainbow Youth Project, in seven months, has deployed its small but dedicated group across the country to "build and foster accepting and welcoming communities for our young LGBTQIA+ siblings and their families," according to its website. The organization, which is based in Indianapolis, says it's dedicated to "walking the walk" as it pursues its goal to inspire and support the LGBTQ community.
"It's not phone calls and emails," Rebecca said. "It's, let's put boots to pavement; let's walk the walk; let's do what we can to make a difference."
Most of the small staff also have one thing in common: They attempted suicide as teens because of difficulty accepting their queer identities.
"We know what those hardships are like; we've come through them. We're all, for lack of a better term, extremely successful in our private lives and our professional lives," Christopher Cooper, Rainbow Youth Project's director of legal and legislative initiatives, told the Blade. "We know that it's possible to come out of that and actually do something with your life. To help others to do that is something that we take to heart."
One of the organization's functions is suicide prevention, including emergency counselors. Rainbow Youth Project also has a legal and legislative side – where Rebecca and Cooper work – in addition to other mental health services and transgender health care assistance.
"We take it on a personal level," Rebecca said. "It's not just another case. It's not just another situation. Everyone truly cares."
As legislative liaison, Rebecca is in charge of tracking the hundreds of anti-LGBTQ bills in statehouses across the country. The legislation overwhelmingly targets transgender youth, from blocking participation in sports to baring access to gender-affirming care. Lawmakers have also attempted, and in some cases passed, legislation limiting how LGBTQ+ issues can be taught in schools and keeping transgender kids from using restrooms that correspond with their gender identity.
"It's basically addressing the legislative part and how we can make a positive impact and try to challenge [the legislation] as best possible," she said.
Rebecca's job also involves a lot of travel. After Virginia, for example, she took a plane to Oklahoma City and met with one of the teens in the group's mental health program. He and his immediate family were experiencing hardship at a local hospital.
"One of the things that makes this job probably the most delightful is every day is different," she said. "It's spontaneous; It's constantly evolving; and it truly depends on what's going on in the world."
Cooper, on the other hand, focuses on legal initiatives, mainly claims of discrimination. His services extend to LGBTQ adults, as well as youth.
"I analyze those situations and determine if we should take legal action on behalf of that client," he said. "Quite frankly, most of the time, a simple letter will work. But, other times we have to get involved."
Earlier this year, Cooper began helping a transgender man from Dallas, Chris Sederberg, who was a trucker for a company headquartered in Alabama.
In May, Sederberg crossed paths with a former boss, who mistakenly took his load earlier in the day. "This was the first time I actually had to even step within five feet of him in about two years because we avoided each other," Sederberg told the Blade.
While speaking with the foreman, Sederberg alleges his former boss used she/her pronouns when referring to him. It was "right there in the middle of the yard where everybody was," Sederberg said.
Sederberg said he gave the man a "you need to stop" look, but he kept going. The situation continued to escalate until Sederberg's former boss yelled, "What do you want me to call you a guy?" The man, according to Sederberg, wanted to physically fight him on the yard.
After being outed, Sederberg said he faced harassment at work, so he took to TikTok, pleading for help. That's how he got in contact with Rainbow Youth Project's founder, Lance, who connected Sederberg with Cooper – who is still working on the case. Sederberg, meanwhile, has landed with a new employer that he says is very accepting.
"The company was actually very excited to have a transgender person working for them," Cooper said. "It was absolutely amazing. They were literally celebrating this, which was incredible."
According to Lance, the group wants to expand its legal initiatives. "Litigation is far too often the only substantive recourse for claims of discrimination and the process can be both time-consuming and costly," he said, adding: "As financial resources become available, we hope to expand this program in an effort to make a larger and more positive impact on the lives of LGBTQIA+ young people and adults."
Cooper and Rebecca have extensive experience in their respective fields. Cooper has been practicing law for nearly three decades, starting his career with the Department of Justice's Civil Rights Division and then shifting to private practice. Rebecca has built her career in advocacy.
Both said Rainbow Youth Project's mission was not something they could pass up – even though, when they joined, the group had no track record. Rebecca recalls Lance telling her: "This is what I want to do. This is how I'm going to do it. We're going to be small, you're not gonna have million dollar budgets. But you're gonna have a chance to make a difference."
Rebecca told him she would give the organization 90 days. "That was in April, and I have no plans of going anywhere," she said.
"Working from a cubicle somewhere, you don't actually get to see that impact up close and personal," Rebecca said. "You can see it on paper; you can see it in reports; and you can see it in statistics. But here you are right face to face with that impact. And that makes a difference that is just immeasurable."
Rebecca said it has been really hard to see the progress LGBTQ people made, just to watch "Republicans try to rip that out from under us after we had it for a few years." 
From bills targeting transgender youth to record bans of LGBTQ-themed books, activists have warned the U.S. is taking a step backward. Over the summer, those fears increased dramatically after the U.S. Supreme Court overturned the Constitutional right to an abortion. In his concurring opinion, Justice Clarence Thomas said the high court "should reconsider" its rulings on same-sex marriage and same-sex relationships.
"It took a long 20, 30 year fight to attain those rights," Rebecca said. "Now to see that rug pulled out from under us – not only the young people who are viciously under attack, but that attack is towards the whole community. To see that is terrifying."
At a recent staff meeting, Rebecca asked Rainbow Youth Project's principal team: "Do you guys see a light at the end of this tunnel?"
Lance, the group's founder, responded: "Do we care?"
"I just kind of thought, what does he mean?" Rebecca said. "Then it made perfect sense to me. Whether there's a silver lining or not, there's kids' lives at stake. And we just keep fighting for those kids – period – whether we actually can see the silver lining or not. We hope for it. But we don't have to expect it in order to fight and stand up for these kids."