Trailblazing Out K-pop star attacked in 'hate crime'
"This is obviously a hate crime. The fact that my sexuality as gay is public should never expose myself to this kind of violence"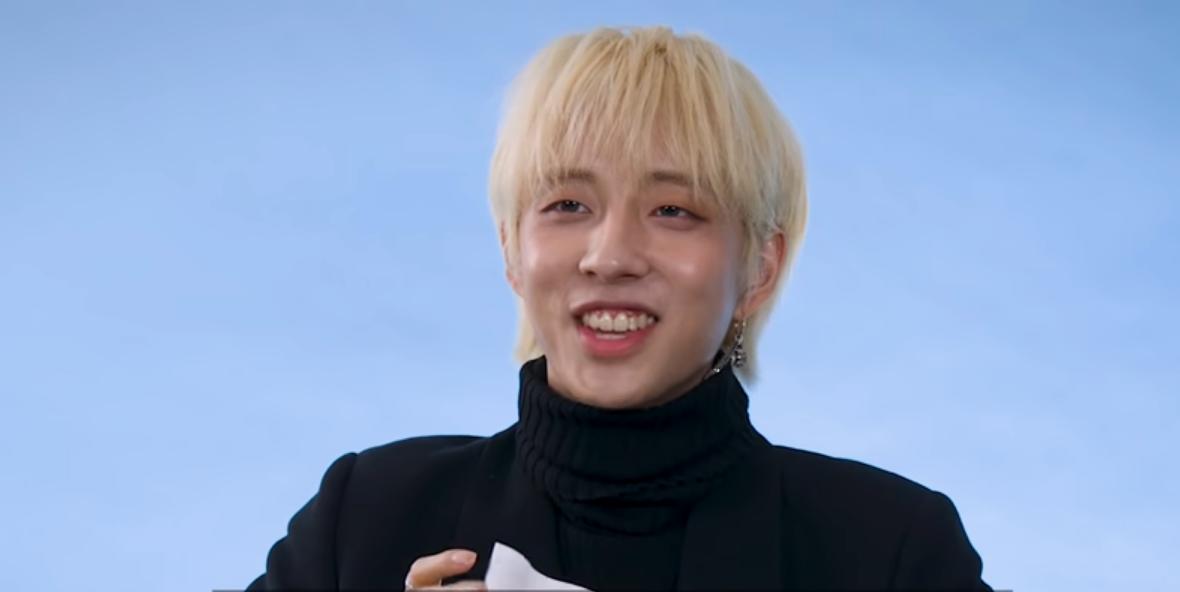 ITAEWON-DONG, Seoul, South Korea – Out K-pop star Holland, real name Go Tae-seob, was brutally attacked Wednesday in the Itaewon commercial district of the South Korean capitol city of Seoul. A spokesperson for the Seoul Metropolitan Police Agency confirmed that the singer had been attacked.
The Itaewon district is known for its cosmopolitan dining and nightlife, with Korean BBQ restaurants, and upscale bistros, as well as low-key kebab shops catering to a late-night crowd. Casual beer bars and gay pubs sit alongside hip dance clubs where DJs spin hip-hop and house music.
In a tweet about the incident, the Out gay pop star wrote; "Last night, I was walking around Itaewon with my manager and a friend. Suddenly, a stranger man approached me and hit me on the face twice, calling me 'a dirty gay'. Now I have a scar on my face and I'm going to the hospital soon."
Holland also noted; "This is obviously a hate crime. The fact that my sexuality as gay is public should never expose myself to this kind of violence. Nor any other LGBT+ and all elders, women and minorities in this world. This happening in 2022 shows the sad reality of LGBT+ human rights."
This is obviously a hate crime. The fact that my sexuality as gay is public should never expose myself to this kind of violence. Nor any other LGBT+ and all elders, women and minorities in this world. This happening in 2022 shows the sad reality of LGBT+ human rights.

— HOLLAND (@HOLLAND_vvv) May 5, 2022
At the end of March earlier this year, the singer revealed during a live stream with fans that he is currently seeing a special someone, but he didn't give many details about his new partner. 
PinkNewsUK reported that the K-pop singer was questioned by fans in the chat during the live stream about his relationship and does indeed "have a boyfriend now". Holland repeated the happy news while smiling, adding "damn" cheekily at the end.
"He's very handsome and kind, tall," Holland said, describing his boyfriend to fans.
so.. i have a boyfriend pic.twitter.com/K3HS62vvqQ

— HOLLAND (@HOLLAND_vvv) March 24, 2022
In an interview published by Daily Mirror journalist Zahna Eklund, she noted that being an LGBTQ+ celebrity in South Korea isn't always easy. The subject is still very taboo and same-sex marriage is yet to be legalised. So when Holland, burst onto the K-pop scene in 2018 as the industry's only openly gay star, he had to fight tooth and nail to get recognised.
Holland first told his friends about his sexuality when he was a teenager, but admitted he didn't tell his parents until he debuted as an idol in 2018. The 24-year-old singer has also said that he was bullied in school because of his sexuality, Eklund wrote.
In its annual Global Human Rights Report for 2022, Human Rights Watch reported;
The Republic of Korea (South Korea) is an established democracy that largely respects civil, political, economic, social, and cultural rights, although significant human rights concerns remain.
Discrimination against women is pervasive, as well as discrimination against lesbian, gay, bisexual, and transgender (LGBT) people, racial and ethnic minorities, and foreign migrants and refugees.
The LGBT rights movement in South Korea is growing but continues to face hostility and severe discrimination, especially in the armed forces. In October, a South Korean court ruled that the military unlawfully discriminated against Byun Hee-su, the country's first openly transgender soldier, when it discharged her after she underwent a gender affirming surgery in 2019. The court ordered her reinstatement, but Byun died by suicide in March.
In schools, LGBTQ+ children and young people experience severe isolation and mistreatment including bullying and harassment, a lack of confidential mental health support, exclusion from school curricula, and gender identity discrimination.
Activists and progressive legislators have actively advocated for the National Assembly to develop and pass a broad-based national anti-discrimination law protecting LGBTQ+ persons as well as women, children, people with disabilities, older people, and foreigners. But the government did not make meaningful progress on such a law, citing a vocal Christian conservative group's anti-LGBTQ+ opposition.
Evangelical Korean churches and religious organizations also continue their efforts to attempt to effectively erase LGBTQ+ Koreans by marginalizing and demonizing them.
Chinese activist continues fight for LGBTQ+, intersex rights from U.S.
Yanhui Peng successfully challenged 'conversion therapy' clinic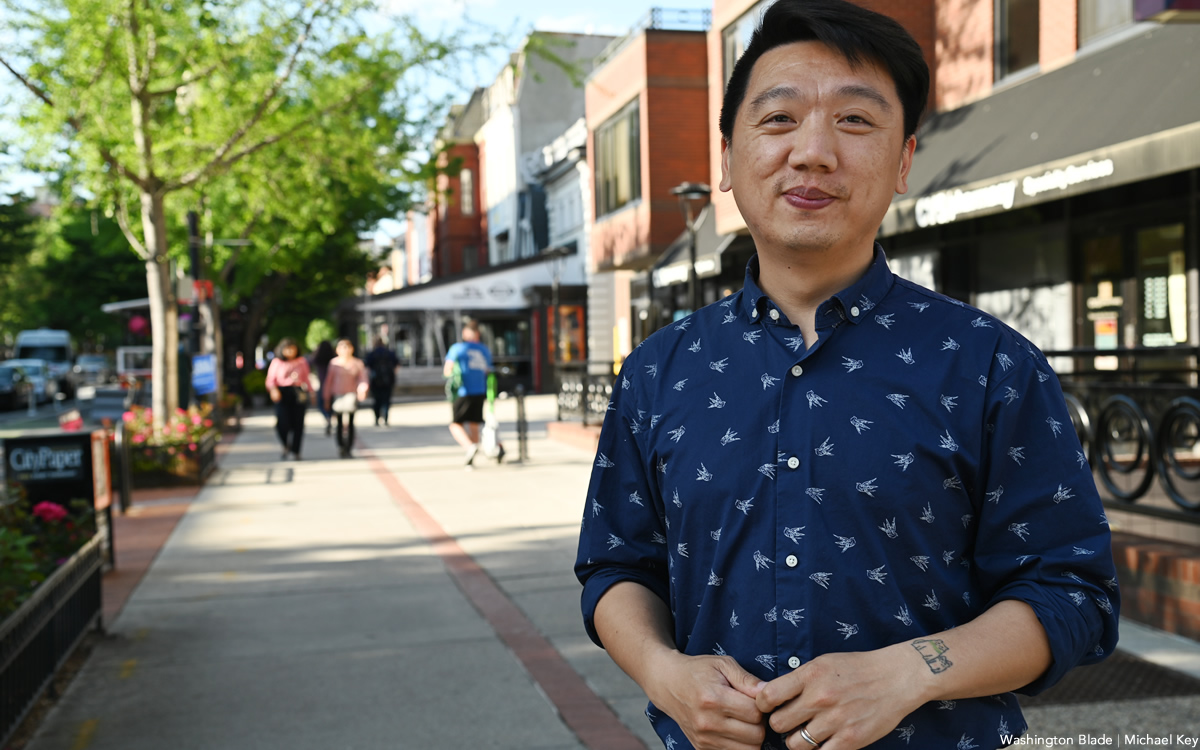 WASHINGTON — Yanhui Peng, co-founder of LGBT Rights Advocacy China, a Chinese advocacy group, in 2014 sought to expose doctors and therapists who practice so-called conversion therapy.
He saw an ad on Baidu, a Chinese search engine, for a therapist in the city of Chongqing who used electroshock therapy to "cure" a person's homosexuality. The therapist charged patients $5,000 (34,506 Chinese yuan) for 30 treatments.
"They will make sure you will be straight," Peng recalled to the Washington Blade during a May 19 interview in D.C.
Peng decided to receive a treatment, which cost $90 (621.12 Chinese yuan) and lasted an hour.
"He asked me to lay down on a sofa and he started to hypnotize me," recalled Peng. "He asked me to close my eyes, calm down, breathe in, breathe out."
Peng described the room in which he was as "small" and "very uncomfortable."
"He then started to ask me to think about a situation, having sex with men, and see if I have some mental or physical reaction to move my fingers … he didn't wait until I moved my finger. He just used the electroshock equipment. He electroshocked me on my arms," he said. "It wasn't so strong, but it was scary because it was sudden."
Peng said he received two additional electroshock treatments before he left the clinic. Peng kept his receipt and included it in a complaint against the therapist that he filed in court.
A judge ruled in his favor, noting homosexuality is not a disease and "gay cure advertisement is illegal." The ruling is the first time a judge in China ruled in favor of LGBTQ+ and intersex rights.
"Luckily we won the case," Peng told the Blade. "It was a surprise."
Peng said the ruling inspired LGBT Rights Advocacy China to file additional cases.
One case involved a 37-year-old man whose parents forcibly admitted him to a mental hospital for 19 days because he is gay. Peng told the Blade that personnel forced the man to take medication and punished him if he refused.
Another case involved a kindergarten teacher who was fired after he posted gay-specific news on social media. LGBT Rights Advocacy China also represented a lesbian couple from China who had a child after they legally married in Los Angeles.
LGBT Rights Advocacy China shut down in November 2021 amid increased government restrictions against NGOs and what the Associated Press described as "social activism."
Peng, who currently studies at Yale University, continues to champion LGBTQ+ and intersex rights in China. Peng, among other things, speaks with IBM and other companies with offices in China about the need to support their LGBTQ+ and intersex employees.
"In China, they focus on economic development and there are so many international companies," he said. "More and more companies realize there is a pink dollar."
'I just persuaded myself that I'm not gay'
Peng, 39, grew up in a small town about 180 miles outside of Guangzhou, a city in southern China that is close to Hong Kong. Peng was still in the closet when he enrolled in a Guangzhou university in 2002.
"It was my first time knowing the term homosexuality," he said, noting he learned about homosexuality on the internet that had just begun to become widely available in China. "It was so negative because when I searched the term 'tong zhi' (gay in Chinese) it all appeared abnormal, [gay people] have sex with everybody and get diseases like HIV. I was scared. I thought it wasn't ok."
Peng said he went to his university's library to research homosexuality. He told the Blade that most of the books he read "didn't mention homosexuality" and the few that did "said homosexuality is a disease."
"I couldn't even accept myself," he said. "I just persuaded myself that I'm not gay."
Peng said he didn't talk about his homosexuality with his family, in part, because his classmates bullied him because he was "kind of feminine." Peng told the Blade that he was afraid to use the bathroom in school because he "was afraid that when I would go to the toilet people would laugh at me."
Peng said he "persuaded myself to fall in love with other girls" when he was a university student.
He told the Blade that he was still in the closet when he began to work for an NGO and "started to realize there were LGBT groups in Guangzhou."
"The community was there, but I was so scared to join them," said Peng. "I tried to be a volunteer and persuade myself that I'm not gay."
Peng was 27 in 2010 he finally mustered the courage to come out to a colleague on whom he had a crush while they were participating in a two-day hiking event. The man was straight, but Peng told the Blade that his reaction to his homosexuality was "so positive."
"He encouraged me a lot," said Peng. "I forgot to tell him that I love him."
"After that I started to come out to everybody," he added.
Peng in 2013 quit his job and co-founded LGBT Rights Advocacy China. He filed suit against the Chongqing conversion therapy clinic the following year.
Peng's parents still did not know about his homosexuality, but they did watch him on Chinese television after the judge ruled in his favor.
"The national media talked about our case," he said. "All my relatives called them and asked what happened, what happened to your son. I think they got a lot of pressure. They presented not to know and haven't discussed this topic with me. They know … I think they don't accept it. They can't control me because I live so far away."
Peng over the summer married his husband in Utah.
Government censorship, COVID-19 lockdowns among community challenges
China decriminalized homosexuality in 1997, but the government has banned depictions of same-sex relationships and "sissy men" in the media. Transgender people who are at least 18 can legally change their gender after the undergo sex-reassignment surgery.
The State Department's 2021 human rights report cites reports of discrimination and harassment based on sexual orientation and gender identity. The report also notes LGBT Rights Advocacy China's decision to shut down.
Peng told the Blade that the Chinese government's sweeping lockdowns to prevent the spread of COVID-19 have had a serious impact on LGBTQ+ and intersex people.
He noted NGOs in Wuhan worked with local authorities to provide medications to people with HIV/AIDS when the city was locked down from Jan. 23, 2020, until April 8, 2020. Peng said they also sought to hold virtual meetings in which LGBTQ+ and intersex people could participate from their homes.
Pride Month events took place in Shanghai in June 2020, but the city was under a strict COVID-19 lockdown when Peng spoke with the Blade.
"It's kind of difficult," he said.
Hong Kong had been scheduled to host the Gay Games in November, but the pandemic prompted organizers to postpone them to 2023. The Federation of Gay Games, which organizes the quadrennial event, earlier this year announced Hong Kong will co-host it with Guadalajara, Mexico.
Gigi Chao, co-founder of Hong Kong Marriage Equality, late last year during an interview with the Blade dismissed calls to boycott the 2023 Gay Games over China's human rights record.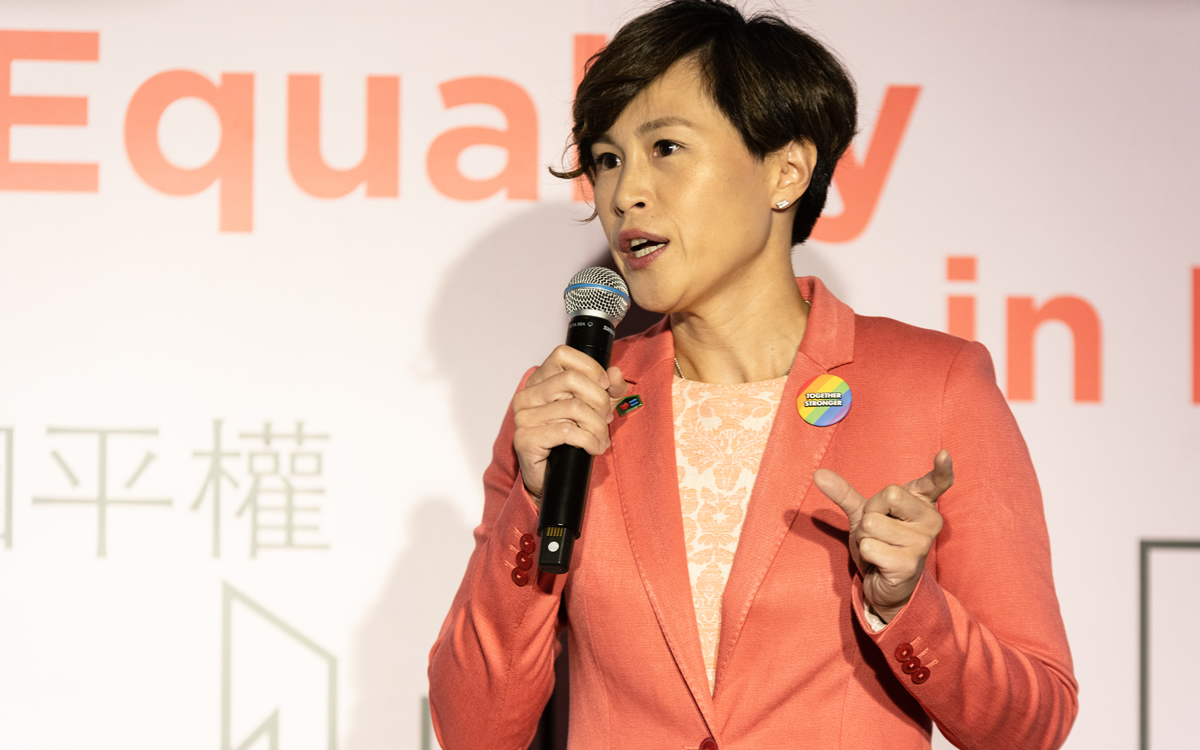 Peng said he and other activists in China "were so happy that Hong Kong was going to organize" the Gay Games, but he did not specifically discuss the human rights concerns. Peng nevertheless said he continues to support the event's organizers in Hong Kong.
"I hope they won't give up," he said. "It's a good opportunity for more businesses because there are a lot of international businesses in Hong Kong to show support. I think they should speak out to support them."
Asian Development Bank LGBTQ+, intersex safeguards 'quite important'
Chantale Wong, the U.S. director of the Asian Development Bank who is the first openly lesbian American ambassador, was born in Shanghai in 1954. Her parents in 1960 placed her in the bottom of a boat that brought her and her grandmother to Hong Kong, which was a British colony at the time.
Peng praised Wong and her ambassadorship. He has also testified in support of LGBTQ+ and intersex-specific safeguards for the Asian Development Bank.
"It's quite important because ADB invests $2 billion every year in China," said Peng. "If there's an LGBT safeguard, these projects can be LGBT-inclusive, friendly … can have some benefit for LGBT people."