Gay man who livestreamed Cuba anti-government protest released from prison
Yoan de la Cruz received 6-year sentence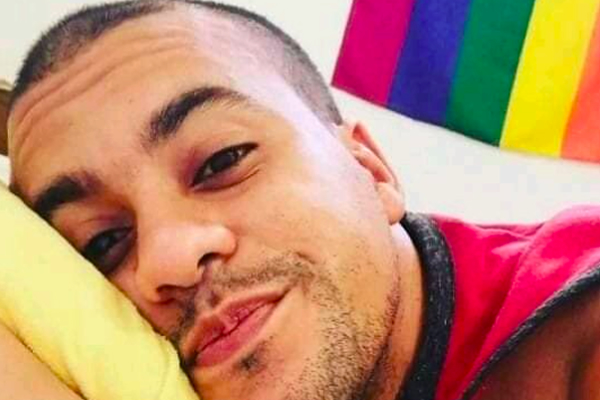 HAVANA — A gay man who received a 6-year prison sentence for live-streaming an anti-government protest in Cuba has been released.
Tremenda Nota, the Washington Blade's media partner in Cuba, and sources on the island on Friday confirmed Yoan de la Cruz's release from prison.
De La Cruz on July 11, 2021, used Facebook Live to livestream a protest in San Antonio de los Baños, a municipality in Artemisa province that is just west of Havana. The protest is one of dozens against the Cuban government that took place across the country on the same day.
A Havana court in March sentenced De La Cruz to six years in prison.
De La Cruz's mother described the sentence as an "injustice" and said her son's health deteriorated while in prison. One source in Cuba told the Blade that authorities sentenced De La Cruz to five years of house arrest after the original sentence was appealed.
The Blade will provide additional details as they become available.
British territories appeals court upholds Bermuda marriage equality repeal law
Plaintiff criticized government 'crusade against same-sex marriage'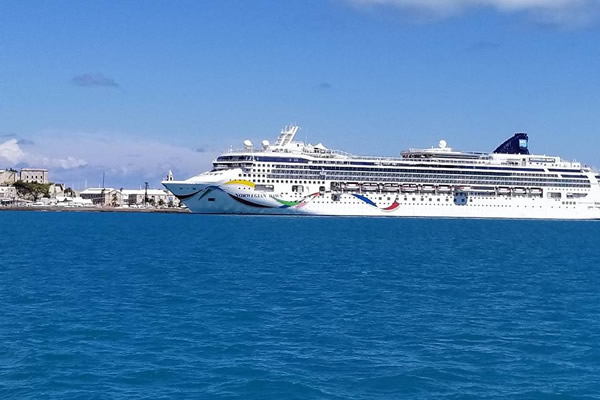 LONDON — A British territories appellate court on Monday upheld a Bermuda law that rescinded marriage rights for same-sex couples.
The 4-1 decision from the Privy Council's Judicial Committee in London comes more three years after Bermuda's government appealed a Bermuda Court of Appeals ruling that found the Domestic Partnership Act — which allows same-sex couples to enter into domestic partnerships as opposed to get married — unconstitutional.
Supreme Court Justice Charles-Etta Simmons in 2017 issued a ruling that paved the way for gays and lesbians to legally marry in Bermuda. The Domestic Partnership Act that then-Gov. John Rankin signed took effect on June 1, 2018.
"To my fellow LGBTQ+ Bermudians, I wish to say to you what I also need to hear at this moment. You matter. Your hurt matters. You deserve better than this," said Roderick Ferguson, one of the plaintiffs in the marriage equality case, in an OUTBermuda press release on Monday after the Privy Council's Judicial Committee released its ruling. "The Bermuda government's crusade against same-sex marriage was waged to convince you that there's something shameful about your sexuality. Don't believe that tired old lie."
The Privy Council's Judicial Committee on Monday also ruled same-sex couples in the Cayman Islands don't have a constitutional right to marry in the British territory.
Trinidad and Tobago's first Transgender senator sworn in
Jowelle De Souza owns beauty salon, champions animal rights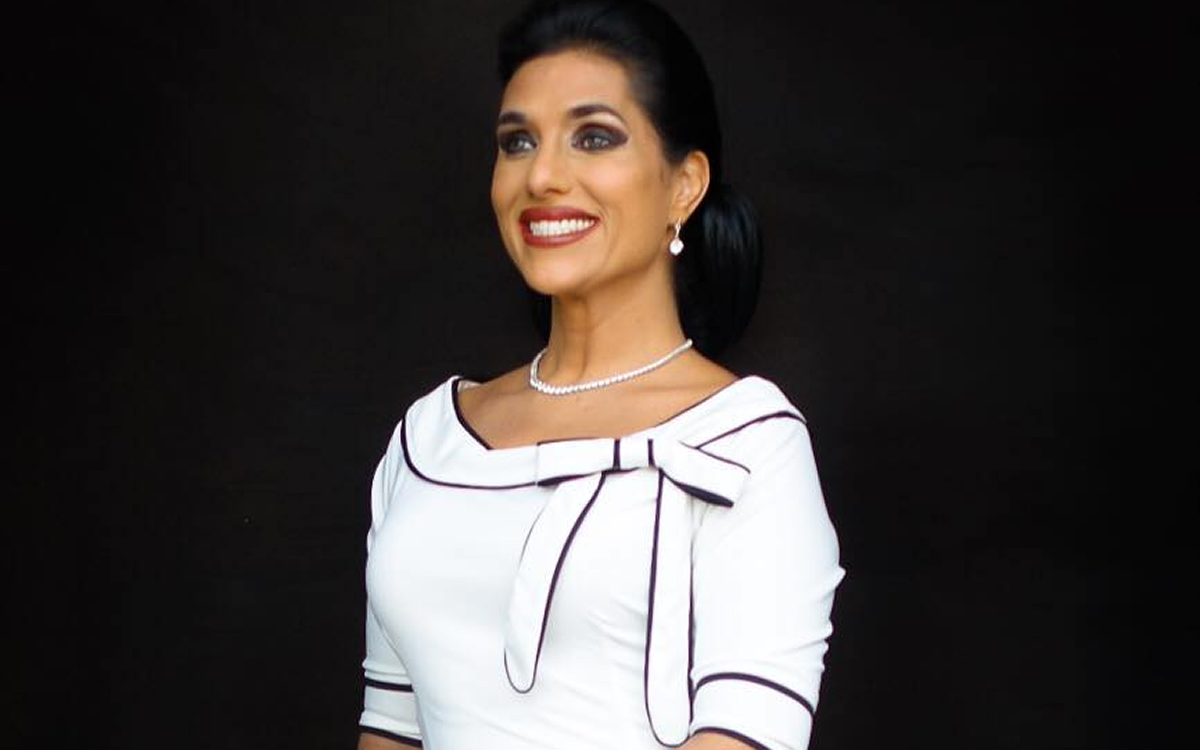 PORT OF SPAIN, Trinidad and Tobago — An activist in Trinidad and Tobago on Feb. 15 became the country's first openly Transgender senator.
Local media reports note Jowelle De Souza is filling-in for the ailing Sen. Jayanti Lutchmedial, a member the United National Congress, a center-left opposition party.
"Always happy to serve my country," said De Souza in an Instagram post.
View this post on Instagram
De Souza, who is also an animal rights activist, owns a beauty salon in San Fernando, the country's second largest city.
De Souza in 1993 became the first person to undergo sex-reassignment surgery in Trinidad and Tobago.
Maykel González Vivero of Tremenda Nota, the Washington Blade's media partner in Cuba who reported from Trinidad and Tobago in 2017 for the Institute for War and Peace Reporting, noted De Souza in 1997 became the first Trans person to file a lawsuit against the country's government.
De Souza alleged the police officers who arrested her during a protest violated her constitutional rights when they harassed her because of her gender identity. De Souza settled her lawsuit out of court.
De Souza unsuccessfully ran for Parliament in 2015.
Trinidad and Tobago's nondiscrimination laws do not include gender identity and sexual orientation. A High Court judge in 2018 struck down the country's colonial-era sodomy statute.
Cuban lawmakers approve draft of new family code
Proposal could pave way for marriage equality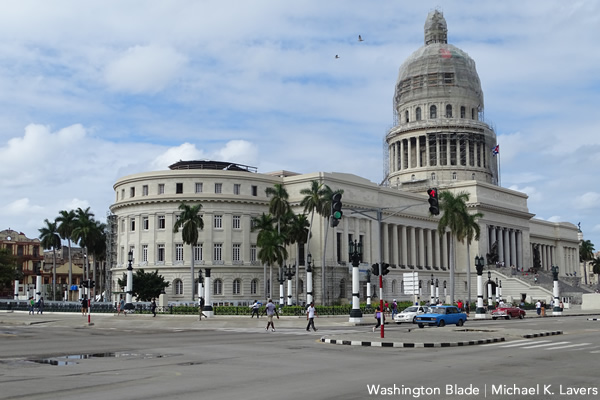 HAVANA — Cuban lawmakers on Tuesday approved a draft of a new family code that could pave the way for marriage rights for same-sex couples in the country.
Cubadebate, an official news website, reported the National Assembly approved the draft that does not contain a specific marriage equality provision. The proposal, however, states it would "protect all expressions of family diversity and each person's right to build a family in coherence with the (Cuban) constitution and its principles of equity, non-discrimination and human dignity."
Mariela Castro, the daughter of former President Raúl Castro who is the director of the National Center for Sexual Education, is among the members of the National Assembly who spoke in favor of the draft.
"It will guarantee the rights of groups of people whose realities were not sufficiently understood at the beginning of the revolutionary process," said Mariela Castro before the vote, according to Cubadebate.
Mariela Castro in her comments referred to the Cuban revolution that brought her uncle, Fidel Castro, to power in 1959.
The Cuban government after the revolution sent gay men and others to work camps known by the Spanish acronym UMAPs. Cubans with AIDS were forcibly quarantined in state-run sanitaria until 1993.
"This bill does resemble the society in which we live: A complex, diverse and plural society," said Mariela Castro.
Cubadebate reported Cubans will have a chance to comment on the bill during a "popular consultation" that will take place from Feb. 1-April 30, 2022.
Cuban voters in 2019 overwhelmingly approved the draft of their country's new constitution, but independent LGBTQ activists sharply criticized the government's decision to remove a marriage equality amendment before the referendum on it. Tremenda Nota, the Los Angeles Blade's media partner in Cuba, reported the government has not announced when a referendum on the new family code will take place.
Tuesday's vote took place less than six months after anti-government protests took place across Cuba.
Tremenda Nota Editor Maykel González Vivero is among the hundreds of people who were arrested during the protests.
Yoan de la Cruz, who is gay, used Facebook Live to livestream the first July 11 protest that took place in San Antonio de los Baños in Artemisa province.
Authorities subsequently arrested De La Cruz, and they are seeking an 8-year prison sentence for him. De La Cruz's trial reportedly began on Dec. 13.