Global human rights group vice chair meets with Senegalese president
Homosexuality remains criminalized in West Africa country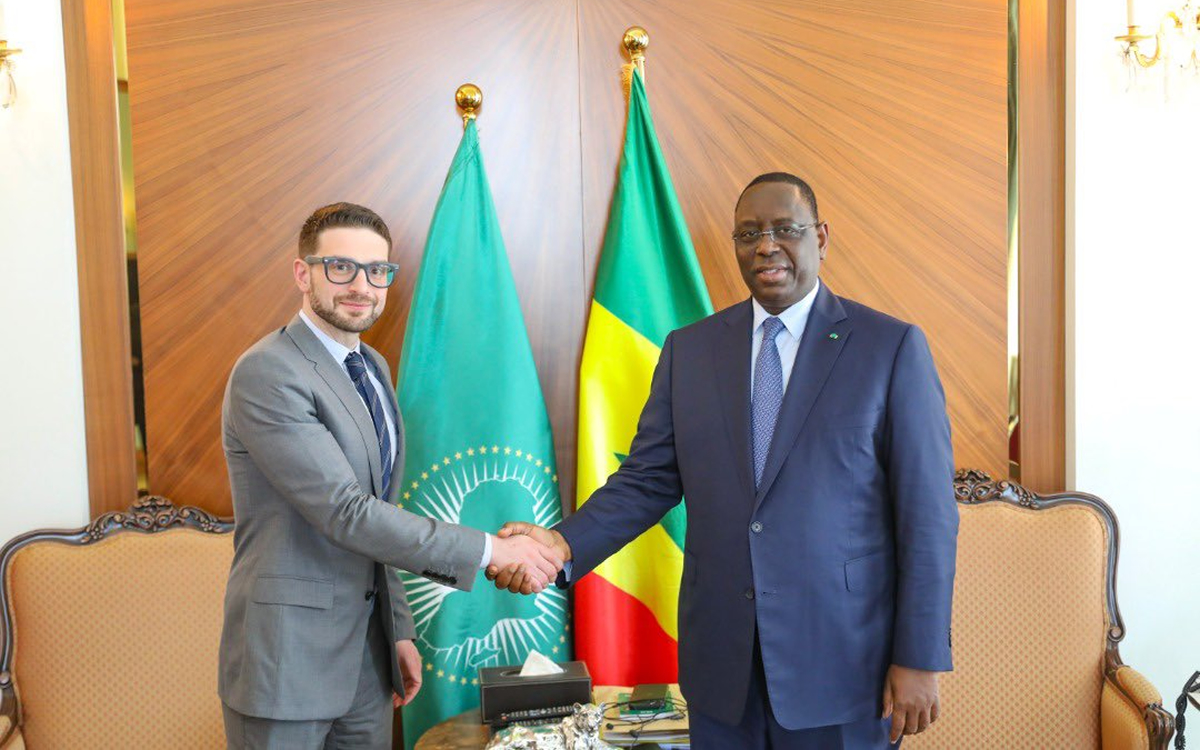 DAKAR, Senegal — Open Society Foundations Deputy Chair Alexander Soros on May 7 met with Senegalese President Macky Sall.
Although discussions between the two men were held behind closed doors in the country's capital of Dakar, they both acknowledged they have a shared vision and mutual understandings that pertain to a number of issues. They did not mention LGBTQ+ rights per se, but they signaled a concerted effort towards the recognition of human rights.
"President Macky Sall today received Alexander Soros, vice president of the Soros Foundations," noted Sall's office after the meeting. "The Head of State and Mr. Soros have, among other things, laid the foundation for a renewed collaboration between the foundation and Senegal in several areas of common interest."
At the same time, Soros said he looked forward to a continued partnership and said the meetings were productive.
"Many thanks to Senegalese President and African Union chair Macky Sall and his administration for generously hosting my Open Society Foundations' colleagues and I for two days of productive meetings in Dakar," said Soros. "We discussed many areas of mutual collaboration such as increasing the capacity for vaccine production in Senegal and on the African continent and the need for the issuance of another round of Special Drawing Rights (SDRs) so that Africa and the global south can manage the economic crises plaguing our world today. I look forward to our continued partnership."
Same-sex relations in Senegal are prohibited under the country's 1965 penal code that criminalizes so-called unnatural acts with between 1-5 years in prison and a fine that range from $170-$2,580. Both men and women are criminalized under this law.
A group of Senegalese lawmakers last December announced plans to introduce a bill that would double the length of jail terms for those convicted of same-sex activities to between five and 10 years. One lawmaker, Amadou Ba, stated that voting against the "bill criminalizing homosexuality will be equivalent to its legalization."
Anti-LGBTQ+ groups last May burned the Pride flag during a rally and demanded a new, more repressive anti-LGBTQ+ law to be passed. They also called for the criminalization of homosexuality to be an issue at the next presidential election in 2024.
Reports and videos that showed mobs assaulting people who were perceived to be LGBTQ+ circulated later in the year. At least four men have been reportedly attacked since last May's rally and 150 others received threats that caused some of them to flee their homes.
The bill that sought to further criminalize homosexuality in the country failed to pass in the Senegalese National Assembly in January. The Office of the National Assembly, which assesses the merits of incoming bills, in a statement said the current penal code already punished homosexuality severely.
The U.S. State Department has previously reported LGBTQ+ people in Senegal face widespread discrimination, social intolerance and violence that includes threats, mob attacks, robberies, expulsions, blackmail and rape.
Then-President Obama in 2013 discussed Senegal's LGBTQ+ rights record with reporters after he met with Sall in Dakar.
"When it comes to how the state treats people, how the law treats people, I believe that everybody has to be treated equally," Obama told reporters. "I don't believe in discrimination of any sort. That's my personal view. And I speak as somebody who obviously comes from a country in which there were times when people were not treated equally under the law, and we had to fight long and hard through a civil rights struggle to make sure that happens."
Daniel Itai is the Washington Blade's Africa Correspondent.
Kenyan LGBTQ+ rights groups honor Transgender refugees, asylum seekers
Event coincided with the Transgender Day of Remembrance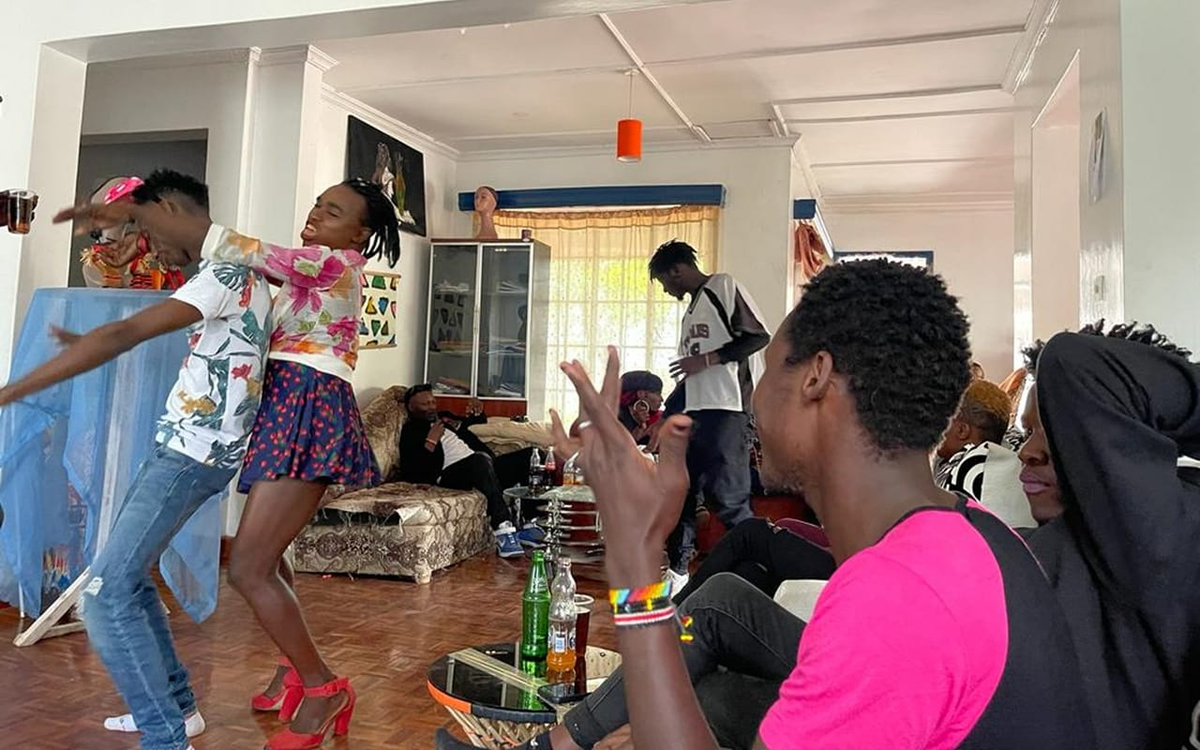 NAIROBI, Kenya — Two LGBTQ+ rights groups in Kenya this month used the Transgender Awareness Week and the Transgender Day of Remembrance to honor transgender refugees and asylum seekers in the country.
The Refugee Trans Initiative and Entrepreneur Empowerment and Advocacy Health on Nov. 20 hosted an event in Nairobi, the Kenyan capital. It did not take place in the Kakuma refugee camp; but former residents who now live in Nairobi, Kisumu and Mombasa attended.
"The event was to celebrate Trans Awareness Week for Trans refugees and asylum seekers and we invited other individuals who are part of the 2SLGBTQIA+ refugee community," Entrepreneur Empowerment and Advocacy Health Director Vanilla Hussein. "We had time to reflect on the memory of our friends we have lost and most recently Francis, who was murdered in Uganda."
Hussein said the conditions in Kakuma made it unsafe for the group to hold an event in the refugee camp.
Two gay men in March 2021 suffered second-degree burns during an attack on Block 13 in Kakuma, which the U.N. Refugee Agency created specifically for LGBTQ+ and intersex refugees. One of them died a few weeks later at a Nairobi hospital.
A report the Organization for Refuge, Asylum and Migration and Rainbow Railroad released in May 2021 indicates nearly all of the LGBTQ+ and intersex people who live in Kakuma have experienced discrimination and violence because of their sexual orientation and/or gender identity. UNHCR in a statement after the March 15, 2021, attack noted Kenya "remains the only country in the region to provide asylum to those fleeing persecution based on sexual orientation, gender identity or expression," even though consensual same-sex sexual relations remain criminalized.
"Trans refugees continue to live in appalling conditions due to poor welfare, lack of access to jobs, affordable healthcare and opportunities in Kenya," said Hussein. "Currently, some trans refugees and gender non-conforming refugees lack proper documentation."
Hussein further noted NGOs "are not funded by the donors adequately because of bureaucratic hurdles and requirements to access funding such as bank statements, which have made it hard to get access to funds that can provide food, shelter, and relief emergency assistance."
"To sum up, Kenya remains a threat to the 2SLGBTQIA+ community due to transphobia and homophobia," said Hussein.
Alvin Mwangi, a reproductive rights activist, stressed Trans people simply want basic human rights.
"Basic human rights are not special rights, the right to get and keep a job based on merit is not a special right, the right to be served food in a restaurant is not a special right, the right to have a roof over one's head is not a special right, the right to walk down a street and not be attacked because of who you are and whom you love is not a special right," said Mwangi.
"The government of Kenya should ensure its laws and systems protect Transgender persons just like any other citizen of Kenya against all forms of violence and discrimination," added Mwangi. "The government of Kenya should commit to end all forms of violence and discrimination against Transgender persons, by publicly condemning any major instances of homophobic and transphobic violence that occur in the counties and in the country in general."
Mwangi also stressed Trans people are "beautiful" and "deserve love."
"We all have the right to live with dignity and respect," said Mwangi. "As we just marked and celebrated the Transgender Day of Remembrance, which memorializes victims of transphobic violence, and as we continue to celebrate Transgender Awareness month until the end of November, we remember those in the Transgender community who have lost their lives due to violence brought by hate and ignorance and we honor, celebrate and advocate for the respect of the rights of Transgender and gender diverse communities."
"All Transgender persons have a right to equality and freedom from discrimination of all forms. All Transgender persons require equal protection against any form of violence," added Mwangi. "The right to equality includes the full and equal enjoyment of all human rights and fundamental freedoms."
Daniel Itai is the Washington Blade's Africa Correspondent.