Senate rejects codifying Roe v. Wade into law along party lines, 49-51
"What resources are they prepared to provide to support these women and the children they'll bear? The answer, we know is none"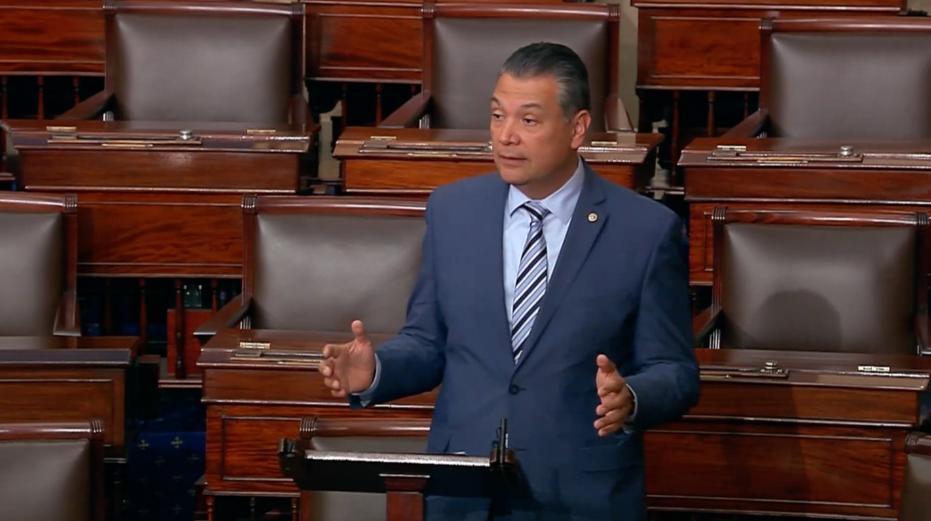 WASHINGTON – The United States Senate in a 49-51 vote rejected an effort to advance the Women's Health Protection Act (WHPA). The Democrats were unable to break a Republican-led filibuster to stop the legislation as West Virginia Senator Joe Manchin was the lone Democratic to vote no. None of the Republicans voted in the affirmative.
Manchin in clarifying his opposition said that the bill "is not Roe v. Wade codification, it's an expansion."
U.S. Senator Alex Padilla (D-Calif.), a member of the Senate Judiciary Committee, spoke on the Senate floor Tuesday to urge his colleagues to pass the Women's Health Protection Act to codify the right to an abortion into federal law.
"It is abundantly clear that Congress must pass the Women's Health Protection Act and codify the right to an abortion into federal law. All across America, a strong majority support a woman's right to make her own health care decisions," said Padilla. "We can't stand by and watch while right-wing politicians and judges roll back the clock on women's rights. We must protect the fundamental rights of women across the country."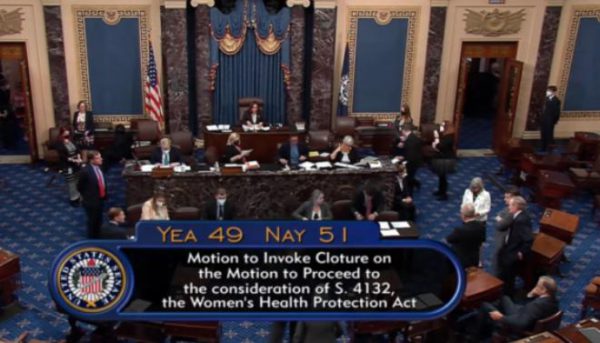 The debate on the Senate floor Wednesday reflected the unyielding partisan divide over the issue of abortion rights. The New York Times noted that Ben Sasse, a Nebraska Republican asked on the Senate floor; "Where's the tolerance? Where's compassion? Where's the humanity?" Sasse accused Democrats of promoting "brutal indifference hiding behind euphemisms" by holding on to abortion rights instead of policies that would help mothers, babies and children.
"What laws are these states prepared to pass?" Senator Patrick J. Leahy, Democrat of Vermont, asked. "What resources are they prepared to provide to support these women and the children they'll bear? The answer, we know — and I fear — is none."
The New York Times observed that amid the fury of the abortion debate and the charges and countercharges of hypocrisy, it is hard to imagine the parties coming together around a bipartisan effort to ease the burdens of pregnancy and child-rearing.
Vice-President Kamala Harris who presided over the Senate today was asked by a reporter; "what does this vote mean? And what is your message to women and childbearing people in America about what's next?"
She answered;
"Yeah, so, I just presided over the Women's Health Protective Act vote. And sadly, the Senate failed to stand in defense of a woman's right to make decisions about her own body.
And let's be clear, the majority of the American people believe in defending a woman's right, her choice to decide what happens to her own body. And this vote clearly suggests that the Senate is not where the majority of Americans are on this issue.
It also makes clear that a priority for all who care about this issue — a priority should be to elect pro-choice leaders at the local, the state, and the federal level, because what we are seeing around this country are extremist Republican leaders who are seeking to criminalize and punish women for making decisions about their own body."
In an emailed statement to the Blade, Kierra Johnson, Executive Director, National LGBTQ Task Force Action Fund noted:
"Once again, conservative political extremists and Senators from both parties blocked a vote on, let alone passage of the Women's Health Protection Act (WHPA). The final vote was 49 yay, 51 nay. Our Senators, sent to Washington to do the people's work, continue to support filibuster to the detriment of the people who put them office. Here the filibuster rule wrongly enabled a minority of Senators to block what the people of this country need and want. The WHPA is federal legislation – passed by the House on September 24, 2021 – designed to bar states from enacting laws to restrict access to abortion to people who need it.
Passage of the WHPA is vital to our communities' health and people's bodily autonomy especially considering last week's news that Justice Samuel Alito's draft majority opinion portends the Supreme Court reversing the longstanding precedent, Roe v. Wade. A full 69% of people in this country disagree with overturning Roe, erasing 50 years of abortion access, critical health care, for which our communities fought hard and upon which we rely. The research is clear: where abortion access is restricted, the greatest harms occur to Black and Brown people, LGBTQ people, people living in poverty and people living in rural areas. Alito's reasoning threatens important case precedents impacting LGBTQ people, people of color, and others whose rights the people won after the Constitution was ratified.
In the last 24 hours, The Task Force mobilized hundreds of voters who sent close to a thousand letters to Senators, urging for their support of WHPA and sharing the dire impacts to their lives without federal protections in place. Today's vote reflects an infuriating intertwining of racism, sexism, and classism. The possible overturn of Roe reflects the ongoing and escalating attacks on bodily autonomy, efforts that are profoundly wrong and harmful as well as unconstitutional.
The people elected U.S. Senators to uphold justice and equity – but some have chosen to use their positions of power to take away our basic human rights, our civil liberties, and our dignity. Each person deserves their humanity to be affirmed, protected, and celebrated. Where, as here, the filibuster undermines democracy, where it undermines our power to shape our families, our lives, and our futures, it must be set aside.
Despite the historic gains we have made as queer people, conservative activists and lawmakers threaten these victories, accelerating anti-LGBTQ+ and anti-reproductive rights legislation as well as anti-democratic, often anti-Black, voter suppression. The National LGBTQ Task Force Action Fund has launched "Queer the Vote" a civic engagement campaign to engage, educate and mobilize LGBTQ+ rights supporters while creating paths to activate and organize with direct action. Together we can hold our elected leaders accountable in the 2022 Midterm Elections and continue to expand and leverage our collective power to rebuild and reclaim our Democracy."  
Legislation to expand access to small business innovation programs
The funding helps move technologies from the lab to the marketplace or from the lab to insertion in a government program or system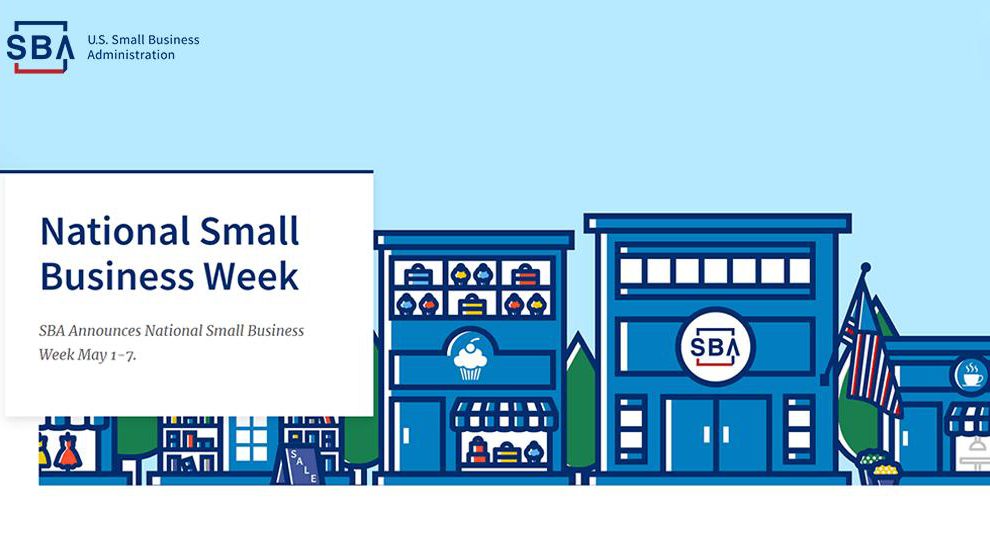 WASHINGTON — To commemorate National Small Business Week, U.S. Senator Alex Padilla (D-Calif.) introduced the Encouraging Small Business Innovation Act Friday. The legislation would make several reforms to the Small Business Innovation Research (SBIR) and Small Business Technology Transfer (STTR) programs to enhance access to capital, improve diversity, and expand the eligible uses of funds for small businesses.
"Small businesses are the lifeblood of our country's economy, and for more than 40 years, the Small Business Innovation Research and Small Business Technology Transfer programs have spurred innovation, job creation, and economic growth," said Senator Padilla. "I can see no better way to celebrate this National Small Business Week than to make sure these programs are even more inclusive of underserved populations and better equipped to meet the needs of all U.S. small businesses."
"BPC Action commends Sen. Alex Padilla (D-CA) for introducing the Encouraging Small Business Innovation Act. For decades, the SBIR and STTR programs have enjoyed bipartisan support among lawmakers and has been essential means of government support for innovators across the country. BPC Action looks forward to working with Congress to reauthorize and reform the SBIR and STTR programs beyond their September 30th expiration date," said Michele Stockwell, Executive Director, BPC Action.
Specifically, the Encouraging Small Business Innovation Act would:
Require federal agencies to conduct outreach and technical assistance to increase the participation of underserved populations and states in the SBIR and STTR programs.
Allow Small Business Investment Companies to participate in these programs and allow applicants to seek funding for testing and evaluation activities.
Require participating federal agencies to conduct a joint annual meeting to share best practices for improving data collection and streamlining processes across the programs.
Senator Padilla has been a strong advocate for small businesses in California and across the country. Earlier this year, he secured over $12 million in federal assistance for California small businesses to recover from the economic impacts of the COVID-19 pandemic. He has also introduced bipartisan legislation to create a new competitive grant program to provide tailored, on-the-ground assistance to small businesses in both urban and rural communities.
In conjunction with several federal agencies, the SBIR and STTR programs foster government-industry and industry-university partnerships by making competitive awards to small firms with the best scientific proposals in response to the research needs of agencies. The funding helps move technologies from the lab to the marketplace or from the lab to insertion in a government program or system.
Republicans: Block kids from seeing TV Shows with LGBTQ+ characters
The letter "strongly urged" the Monitoring Board to update its guidelines to ensure parents are aware of the "disturbing" content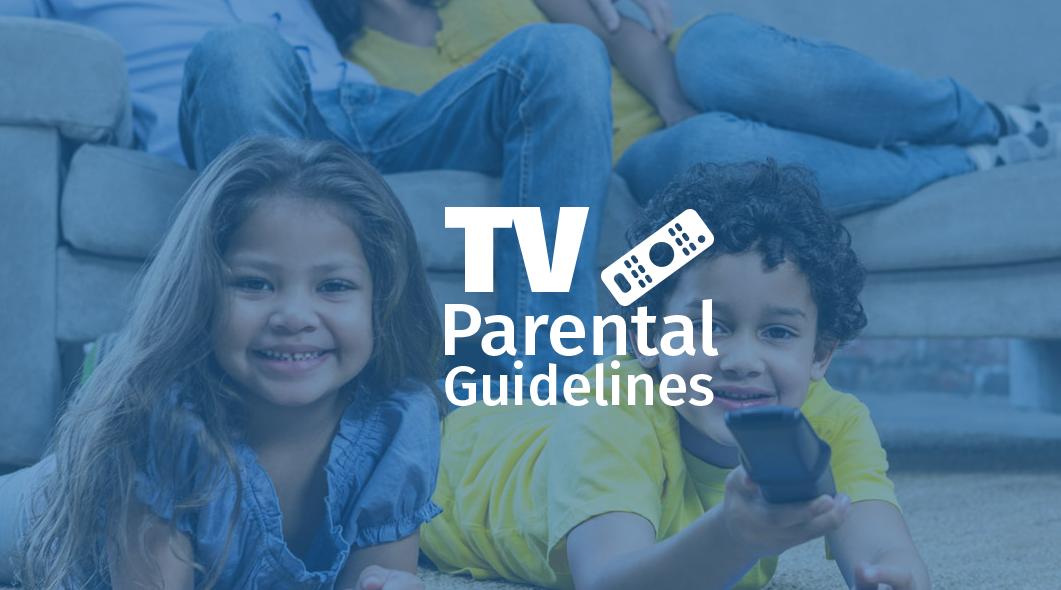 WASHINGTON – A group of five U.S. Senators sent a letter Wednesday to the Chairman of the the Parental Guidelines Monitoring Board, Charles Rivkin, asking for a new rating so parents can block their children from watching shows with LGBTQ characters.
In the two-page letter signed by Republicans Roger Marshall, Kansas; Mike Lee, Utah; Mike Braun, Indiana; Kevin Cramer, North Dakota and Steve Daines, Montana, they cited The Telecommunications Act of 1996, placing emphasis on "studies indicate that children are affected by the pervasiveness and casual treatment of sexual material on television, eroding the ability of parents to develop responsible attitudes and behavior in their children."
The Senators also took aim at Disney's ongoing opposition to a recently enacted state law – dubbed by critics as the "Don't Say Gay" measure in the letter. The letter "strongly urged" the Monitoring Board to update its guidelines to ensure parents are aware of the "disturbing" content.
One industry source, who is aware of the letter, told the Blade Thursday that Senate GOP lawmakers "are targeting content that currently has what is generally considered 'G to PG-13' standards and if enacted would prevent many LGBTQ+ children from seeing stories about kids like themselves."
In addition to the chairman, the Board includes 18 industry representatives from the broadcast, cable and creative communities appointed by the National Association of Broadcasters (NAB), NCTA – The Internet and Television Association, and the Motion Picture Association (MPA), and five public interest members, appointed by the Board chairman.
The TV Parental Guidelines Monitoring Board is responsible for ensuring there is as much uniformity and consistency in applying the Parental Guidelines as possible. The Monitoring Board does this by reviewing complaints and other public input and by facilitating discussion about the application of ratings among members of the Board and other relevant industry representatives.
The Monitoring Board typically meets annually or more often, if necessary, to consider and review complaints sent to the Board, discuss current research, and review any other relevant issues.
Senate confirms the first Black woman justice on the Supreme Court
On Friday the President, the Vice President, and Judge Ketanji Brown Jackson will deliver remarks on the historic, bipartisan confirmation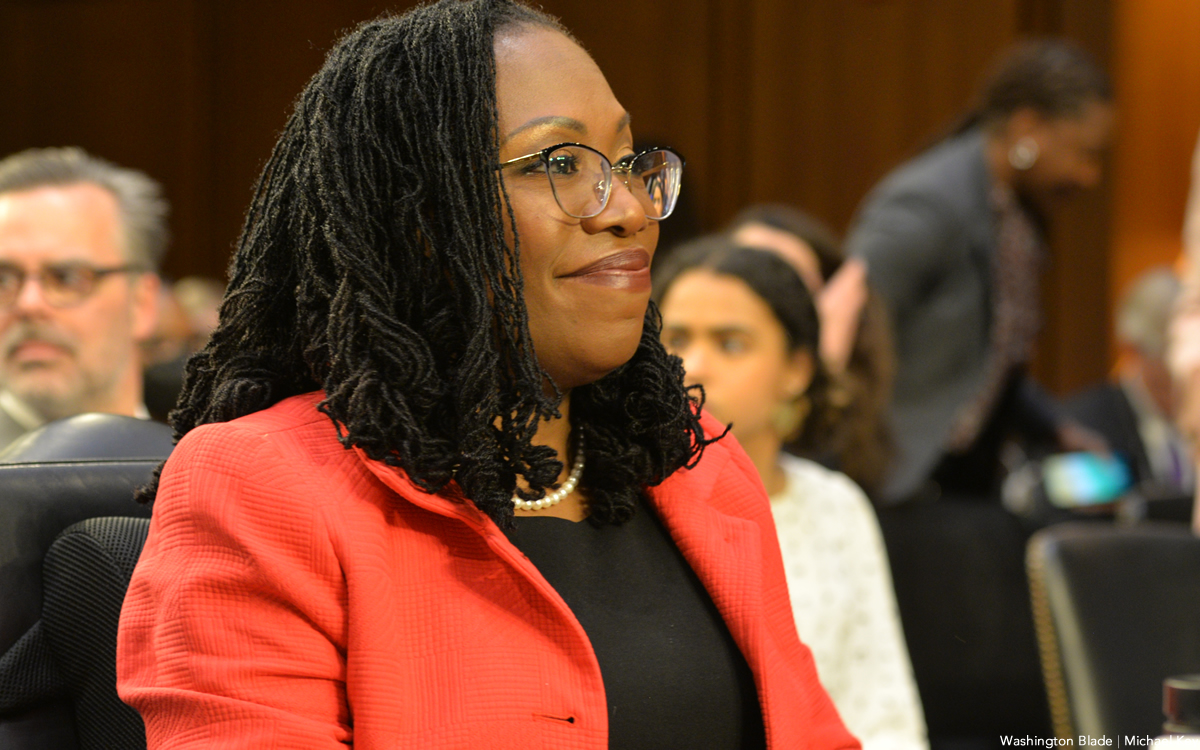 WASHINGTON – In a historic session presided over by the first woman Black Vice-President of the United States, Kamala Harris, the U.S. Senate voted 53-47 in favor of confirming Ketanji Brown Jackson's nomination as the first Black woman Associate Justice to the U.S. Supreme Court.
The White House noted that Judge Jackson joined President Joe Biden and other White House senior staff in the Roosevelt Room to watch the results of the Senate vote on her nomination to the Supreme Court.
On Friday, April 8, the President, the Vice President, and Judge Ketanji Brown Jackson will deliver remarks at the White House on the Senate's historic, bipartisan confirmation of Judge Jackson's nomination to be an Associate Justice of the Supreme Court.
"Today's vote to confirm Ketanji Brown Jackson as an Associate Justice of the U.S. Supreme Court by a bipartisan Senate is an important Constitutional and cultural step. PFLAG families know all too well that when our courts reflect the makeup of the nation, the chances for all of us to benefit from equal protections improve, no matter our race, our genders, or where we're from. For all the Black and brown kids who dream of one day reaching the highest levels of law or government, those dreams got a little closer. Congratulations to Justice Brown Jackson," said Brian K. Bond, Executive Director of PFLAG National.
"Judge Ketanji Brown Jackson's confirmation is a pivotal step toward a Supreme Court that reflects our nation's diversity. This is a moment of celebration, as an exceptionally qualified Black woman will serve on the high court for the first time in history," said Equality California Executive Director Tony Hoang.
"Throughout her confirmation process, Judge Jackson has demonstrated exactly why President Biden nominated her to serve a lifetime appointment on the Court. She showed the country her deep respect for and knowledge of the Constitution, her commitment to equal justice and her unwavering fair-mindedness. And she showed young people across the country that no dream is too big, and no obstacle is too high," he added.
"Judge Jackson's presence on the high bench will inspire generations of Americans to come."
HISTORY MADE: The Senate erupts in cheers after a 53-47 vote in favor of confirming Ketanji Brown Jackson's nomination to the Supreme Court pic.twitter.com/x09WaHNrtq

— NowThis (@nowthisnews) April 7, 2022