Senate rejects codifying Roe v. Wade into law along party lines, 49-51
"What resources are they prepared to provide to support these women and the children they'll bear? The answer, we know is none"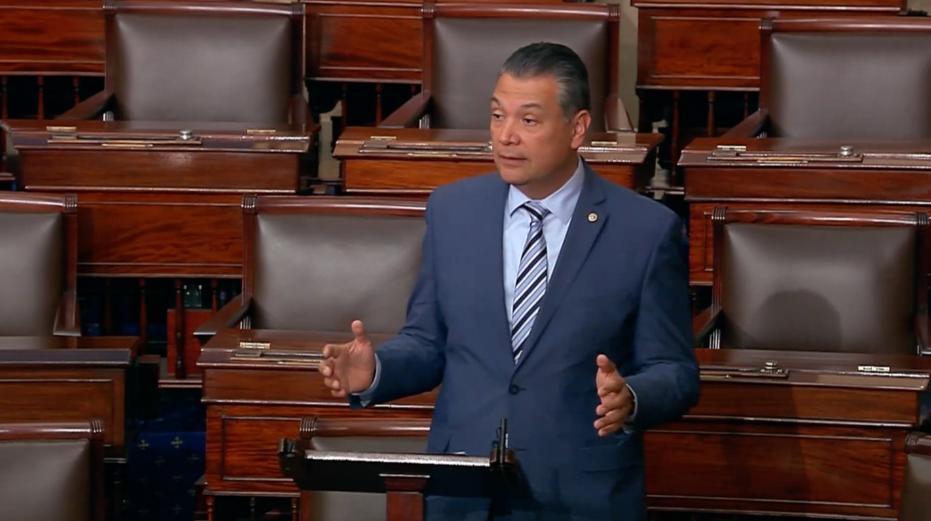 WASHINGTON – The United States Senate in a 49-51 vote rejected an effort to advance the Women's Health Protection Act (WHPA). The Democrats were unable to break a Republican-led filibuster to stop the legislation as West Virginia Senator Joe Manchin was the lone Democratic to vote no. None of the Republicans voted in the affirmative.
Manchin in clarifying his opposition said that the bill "is not Roe v. Wade codification, it's an expansion."
U.S. Senator Alex Padilla (D-Calif.), a member of the Senate Judiciary Committee, spoke on the Senate floor Tuesday to urge his colleagues to pass the Women's Health Protection Act to codify the right to an abortion into federal law.
"It is abundantly clear that Congress must pass the Women's Health Protection Act and codify the right to an abortion into federal law. All across America, a strong majority support a woman's right to make her own health care decisions," said Padilla. "We can't stand by and watch while right-wing politicians and judges roll back the clock on women's rights. We must protect the fundamental rights of women across the country."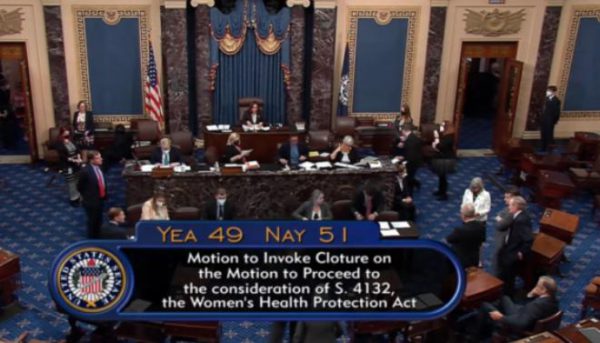 The debate on the Senate floor Wednesday reflected the unyielding partisan divide over the issue of abortion rights. The New York Times noted that Ben Sasse, a Nebraska Republican asked on the Senate floor; "Where's the tolerance? Where's compassion? Where's the humanity?" Sasse accused Democrats of promoting "brutal indifference hiding behind euphemisms" by holding on to abortion rights instead of policies that would help mothers, babies and children.
"What laws are these states prepared to pass?" Senator Patrick J. Leahy, Democrat of Vermont, asked. "What resources are they prepared to provide to support these women and the children they'll bear? The answer, we know — and I fear — is none."
The New York Times observed that amid the fury of the abortion debate and the charges and countercharges of hypocrisy, it is hard to imagine the parties coming together around a bipartisan effort to ease the burdens of pregnancy and child-rearing.
Vice-President Kamala Harris who presided over the Senate today was asked by a reporter; "what does this vote mean? And what is your message to women and childbearing people in America about what's next?"
She answered;
"Yeah, so, I just presided over the Women's Health Protective Act vote. And sadly, the Senate failed to stand in defense of a woman's right to make decisions about her own body.
And let's be clear, the majority of the American people believe in defending a woman's right, her choice to decide what happens to her own body. And this vote clearly suggests that the Senate is not where the majority of Americans are on this issue.
It also makes clear that a priority for all who care about this issue — a priority should be to elect pro-choice leaders at the local, the state, and the federal level, because what we are seeing around this country are extremist Republican leaders who are seeking to criminalize and punish women for making decisions about their own body."
In an emailed statement to the Blade, Kierra Johnson, Executive Director, National LGBTQ Task Force Action Fund noted:
"Once again, conservative political extremists and Senators from both parties blocked a vote on, let alone passage of the Women's Health Protection Act (WHPA). The final vote was 49 yay, 51 nay. Our Senators, sent to Washington to do the people's work, continue to support filibuster to the detriment of the people who put them office. Here the filibuster rule wrongly enabled a minority of Senators to block what the people of this country need and want. The WHPA is federal legislation – passed by the House on September 24, 2021 – designed to bar states from enacting laws to restrict access to abortion to people who need it.
Passage of the WHPA is vital to our communities' health and people's bodily autonomy especially considering last week's news that Justice Samuel Alito's draft majority opinion portends the Supreme Court reversing the longstanding precedent, Roe v. Wade. A full 69% of people in this country disagree with overturning Roe, erasing 50 years of abortion access, critical health care, for which our communities fought hard and upon which we rely. The research is clear: where abortion access is restricted, the greatest harms occur to Black and Brown people, LGBTQ people, people living in poverty and people living in rural areas. Alito's reasoning threatens important case precedents impacting LGBTQ people, people of color, and others whose rights the people won after the Constitution was ratified.
In the last 24 hours, The Task Force mobilized hundreds of voters who sent close to a thousand letters to Senators, urging for their support of WHPA and sharing the dire impacts to their lives without federal protections in place. Today's vote reflects an infuriating intertwining of racism, sexism, and classism. The possible overturn of Roe reflects the ongoing and escalating attacks on bodily autonomy, efforts that are profoundly wrong and harmful as well as unconstitutional.
The people elected U.S. Senators to uphold justice and equity – but some have chosen to use their positions of power to take away our basic human rights, our civil liberties, and our dignity. Each person deserves their humanity to be affirmed, protected, and celebrated. Where, as here, the filibuster undermines democracy, where it undermines our power to shape our families, our lives, and our futures, it must be set aside.
Despite the historic gains we have made as queer people, conservative activists and lawmakers threaten these victories, accelerating anti-LGBTQ+ and anti-reproductive rights legislation as well as anti-democratic, often anti-Black, voter suppression. The National LGBTQ Task Force Action Fund has launched "Queer the Vote" a civic engagement campaign to engage, educate and mobilize LGBTQ+ rights supporters while creating paths to activate and organize with direct action. Together we can hold our elected leaders accountable in the 2022 Midterm Elections and continue to expand and leverage our collective power to rebuild and reclaim our Democracy."  
Out U.S. Rep. introduces bill to create U.S. LGBTQ history museum
"It is vital to remember our collective past when certain states seek to constrain & repeal existing rights by passing laws that harm LGBTQ+"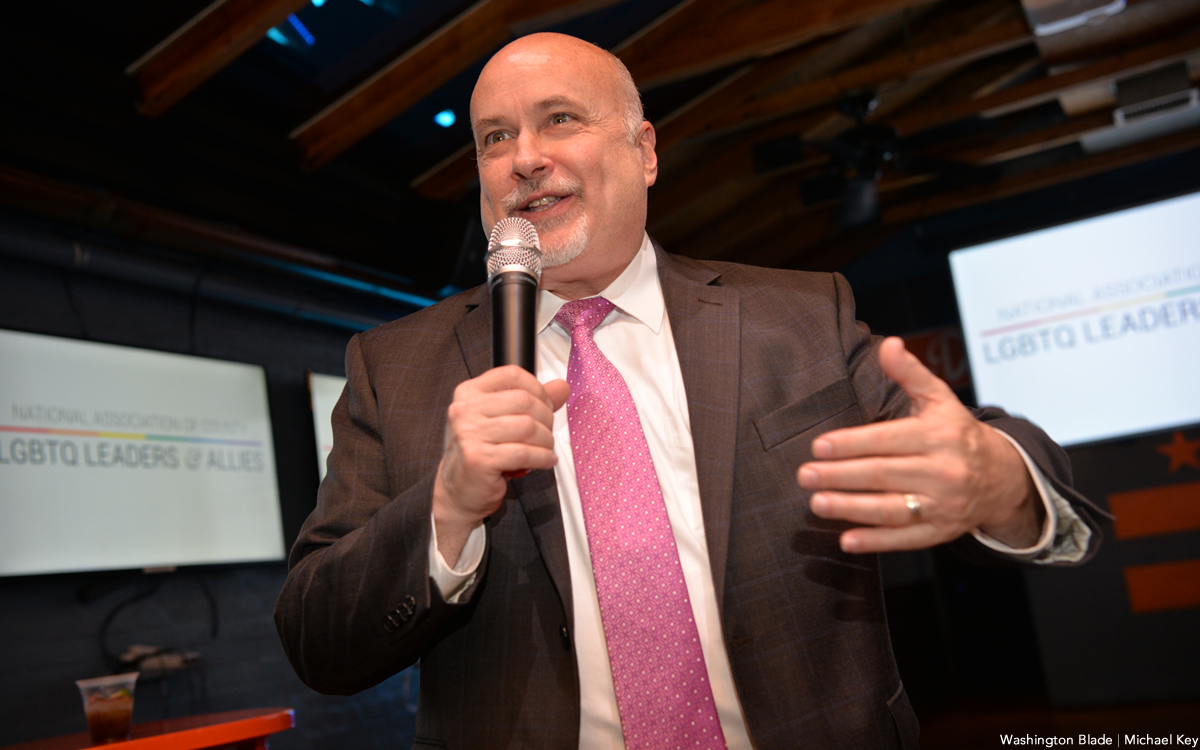 WASHINGTON – U.S. Rep. Mark Pocan (D-Wis.) has introduced legislation that would set up the process to create a National Museum of American LGBTQ+ History & Culture, potentially as an official site within the Smithsonian Institution in Washington, D.C.
Pocan, one of nine openly gay members of the U.S. House and co-chair of the LGBTQ+ Equality Caucus, said in a statement Thursday the measures would are effort to preserve LGBTQ history "as our community faces unprecedented attacks and attempts to erase our history." The pair of bills is H.R.9070 and H.R.9071.
"It is vital to remember our collective past – particularly when certain states seek to constrain and repeal existing rights by passing bills that harm LGBTQ+ youth and our community at large," Pocan said. "Let's tell these stories, and honor the many contributions the LGBTQ+ community has made to this nation with a museum in Washington, D.C."
The first bill, according to a news statement, would creates an eight-member commission of individuals with expertise in museum planning or LGBTQ+ research and culture "to look into the viability of establishing such a facility in the nation's Capital."
Among other things, the commission would be charged with recommending a plan on action for museum, including fundraising for the museum, and submitting to Congress a plan for construction of the museum, the statement says.
The bill would also instruct the commission to address whether the museum should be part of the Smithsonian Institution, based in the nation's capital and the world's largest museum and research complex, per the news statement. The full study, the statement says, would have to be completed in 18 months.
If the Smithsonian were to adopt the a museum on LGBTQ history and culture, it would be similar to other museums under its jurisdiction focused on minority populations in the United States, including the National Museum of African American History & Culture and the National Museum of the American Indian.
The second bill, according to a news statement, would be eligible for consideration by Congress after the commission completes its work and issues its recommendations and allow for formal creation of the museum. More than 50 lawmakers, including all nine openly gay members of the U.S. House, co-sponsor the legislation.
Congress: Make "X" gender marker obtainable on all travel docs
The letter was inspired by a constituent who reached out trying to get an emergency passport appointment with an X gender marker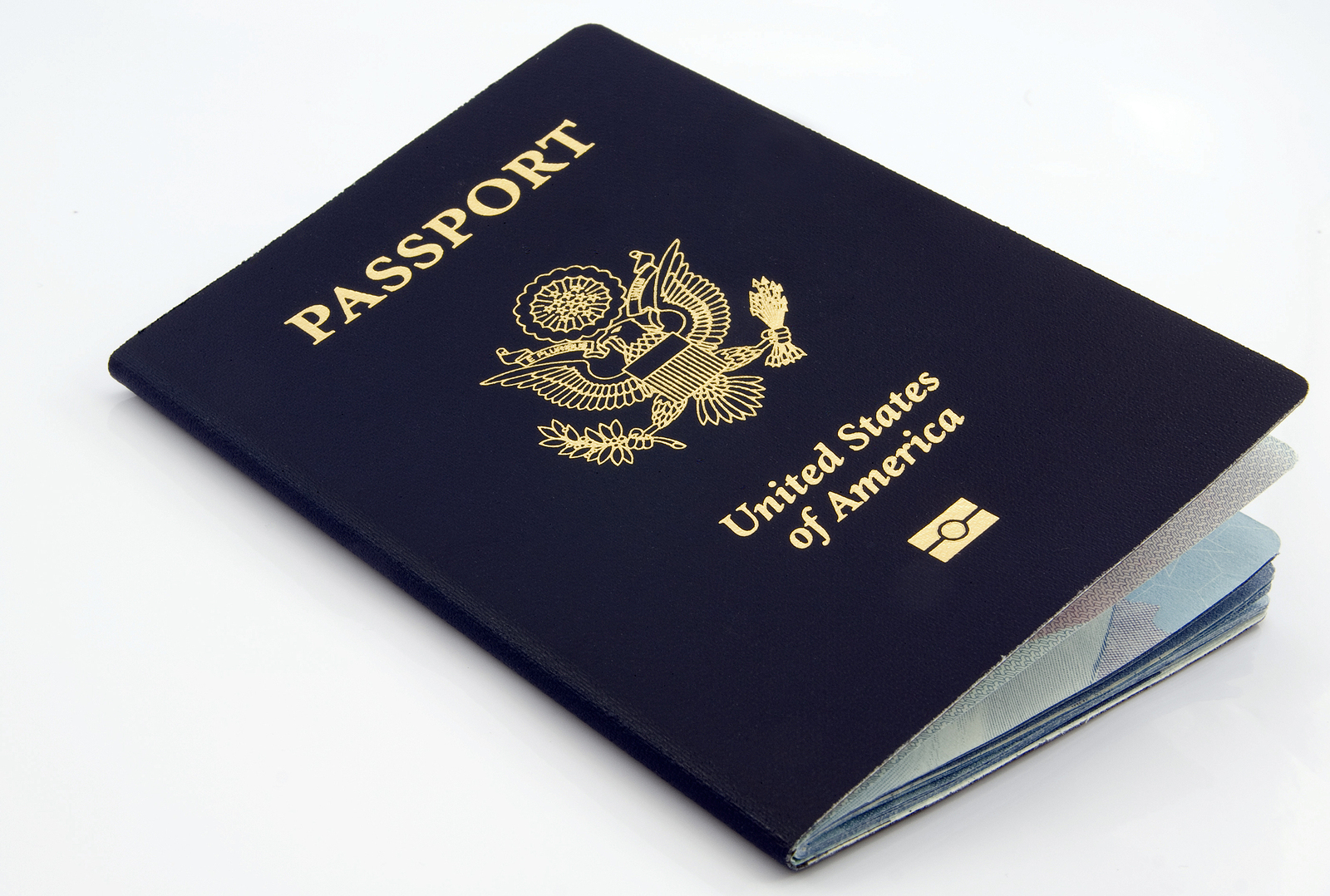 WASHINGTON – The Chair of the House Intelligence Committee Rep. Adam Schiff (D-Calif.), along with 18 fellow House Democrats sent a letter to the U.S. Departments of State and Homeland Security Tuesday encouraging them to make the "X" gender marker available for all U.S. passport applications and Trusted Travelers programs.
A spokesperson for Rep. Schiff told the Blade in an email:
"The letter was inspired by a constituent who reached out to our office trying to get an emergency passport appointment with an X gender marker – right now you can only get rush passport service with the X gender marker at one passport agency in DC, so if they had gone through the LA passport agency, they only would have been able to get a passport with the M or F gender marker. Our office was able to resolve the case successfully, but it inspired our team to figure out a legislative solution that will help LGBTQI+ individuals access these services in the future."
Last March, U.S. Secretary of State Antony Blinken announced passports with an "X" gender marker will be available starting April 11. Dana Zzyym, an intersex U.S. Navy veteran who identifies as non-binary, in 2015 filed a federal lawsuit against the State Department after it denied their application for a passport with an "X" gender marker. Zzyym last October received the first gender-neutral American passport.
In Tuesday's letter, the House members noted that while the U.S. Departments of State and Homeland Security made history by expanding the gender marker options available for U.S. passports and TSA PreCheck applications, creating a new "X" marker for individuals who identify as unspecified or another gender identity.
[…] The departments have yet to implement the "X" gender marker for their wide range of passport services and application forms, including the rush, non-routine, and Trusted Traveler programs such as Global Entry that are currently accessible to other travelers.
The letter also highlights: "As long as the Department of State fails to provide non-routine services to individuals seeking an X as their gender marker, non-binary applicants will continue to face an undue and unjust burden when pursuing international travel. The State Department's current timeline to provide these services by late 2023, with no clear date released to the public, would deny these travelers equal access for far too long. Moreover, the Department of Homeland Security's current policy limitations simply force non-binary travelers to choose a gender that does not reflect their gender identity."
The members and concerned LGBTQ+ advocacy groups who endorsed the letter are asking the State Dept. and Homeland Security to ensure.
Solidified and accelerated implementation of the "X" gender marker option for passport cards, emergency passports printed at embassies and consulates, Consular Reports of Birth Abroad (CRBAs), and on Trusted Traveler Programs forms
A public date by which the "X" gender marker will be available for applicants for all passport services and application forms
Schiff was joined by Representatives Pramila Jayapal (D-Wash.), Ayanna Pressley (D-Mass.) Eleanor Holmes Norton (D-DC), Earl Blumenauer (D-Ore.), Jim McGovern (D-Mass.), Janice Schakowsky (D-Ill.), Raúl Grijalva (D-Ariz.), Mike Quigley (D-Ill.), Suzanne Bonamici (D-Ore.), Donald Payne Jr. (D-N.J.), Dina Titus (D-Nev.), Mark Pocan (D-Wis.), Bonnie Watson Coleman (D-N.J.), Dwight Evans (D-Pa.), Lisa Blunt Rochester (D-Del.), Dean Phillips (D-Minn.), Katie Porter (D-Calif.), and Rashida Tlaib (D-Mich.).
Schiff's office also noted that this request was endorsed by COLAGE, Equality California, Equality Federation, Family Equality, GLBTQ Legal Advocates & Defenders, Human Rights Campaign, Los Angeles LGBTQ Center, National Center for Transgender Equality, and the Trevor Project.
Additional reporting by Michael K. Lavers
Senate Democrats push for expanded access to testosterone
Senators Ed Markey & Elizabeth Warren urging the Biden administration to expand access to testosterone for gender affirming hormone therapy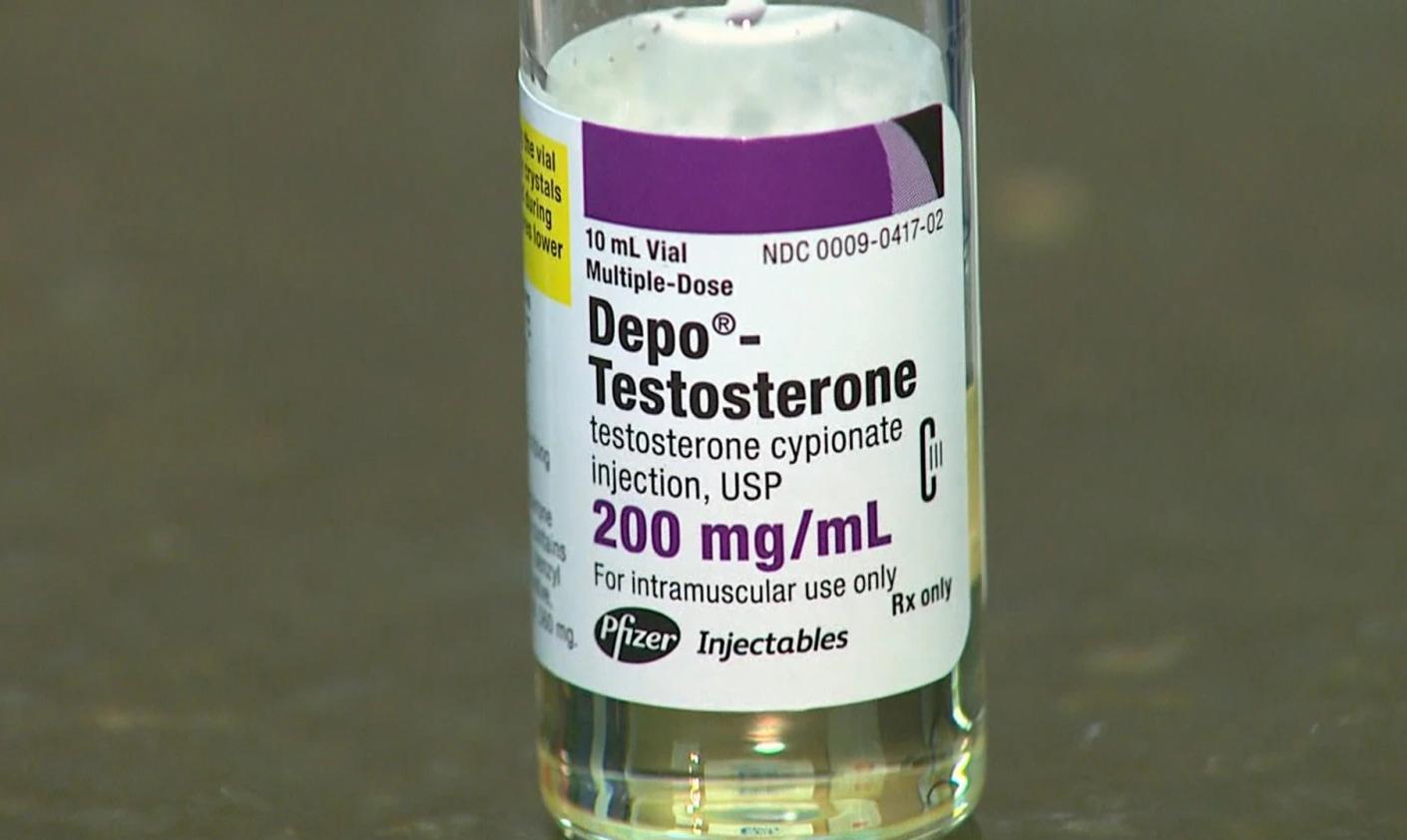 WASHINGTON – Sen. Ed Markey (D-MA) has issued a letter cosigned by fellow Democratic Massachusetts Sen. Elizabeth Warren urging the Biden administration to expand access to testosterone for gender affirming hormone therapy. 
The letter was sent on Thursday to U.S. Attorney General Merrick Garland, U.S. Department of Health and Human Services (HHS) Secretary Xavier Becerra and U.S. Drug Enforcement Administration (DEA) Administrator Anne Milgram.
A press release from Sen. Markey's office announcing the move notes that testosterone, a masculinizing hormone therapy, causes "physical changes such as suppressed menstruation, decreased estrogen production, deepened voices, and increased facial hair growth."
As such, the sex hormone is considered crucial for transgender men and transmasculine nonbinary people, but there are substantial barriers to access because the treatment was listed as a Schedule III controlled substance in 1990 over concerns with its non-medical use as anabolic steroids.
"Testosterone's Schedule III status adds barriers to medically necessary, gender-affirming care while leaving transgender people vulnerable to harassment, discrimination, and surveillance," the Senators wrote in their letter. "Rescheduling or descheduling testosterone would further the goals and policies already announced by the White House and HHS."
The lawmakers noted the Biden administration's work strengthening Section 1557 non-discrimination rulemaking and collaboration with states on broadening access to gender-affirming healthcare.
Their letter explains how the classification of testosterone makes it difficult for many patients to obtain: "Prescriptions for Schedule III and Schedule IV substances cannot be filled or refilled six months after the prescription was issued, or be refilled more than five times. On top of these requirements, states and private health insurers may impose further restrictions, such as 30-day limitations on controlled substances or limitations on mail delivery of prescriptions."
Additionally, the Senators noted rescheduling or descheduling testosterone would exempt the drug from requirements that patients see their providers in-person before it is prescribed – requirements that might be reinstated if the pandemic-era rules broadening access to telemedicine are lifted.
Because the prescription of controlled substances is documented and tracked via states' Prescription Drug Monitoring Programs, transgender people have expressed concerns that they might be outed "to their health care providers, pharmacists, family members, and other people and agencies with access to these lists," Markey and Warren wrote.
Finally, they argued, the rules governing access to testosterone may increase instances of its illicit use by transgender people – raising health and safety concerns with the lack of medical supervision or monitoring and unregulated medicines and components.
The lawmakers requested written answers and "a staff level briefing" to questions in their letter from the Justice Department and HHS by October 7. These include requests for details about the agencies' steps to begin reconsidering the Schedule III classification of testosterone and information about meetings they've had with representatives of the transgender community.