Unprecedented use of rare procedure revives 'Don't Say Gay' in Louisiana
The procedure is called "Committee of the Whole," which allows the House to vote to override the House Education Committee's vote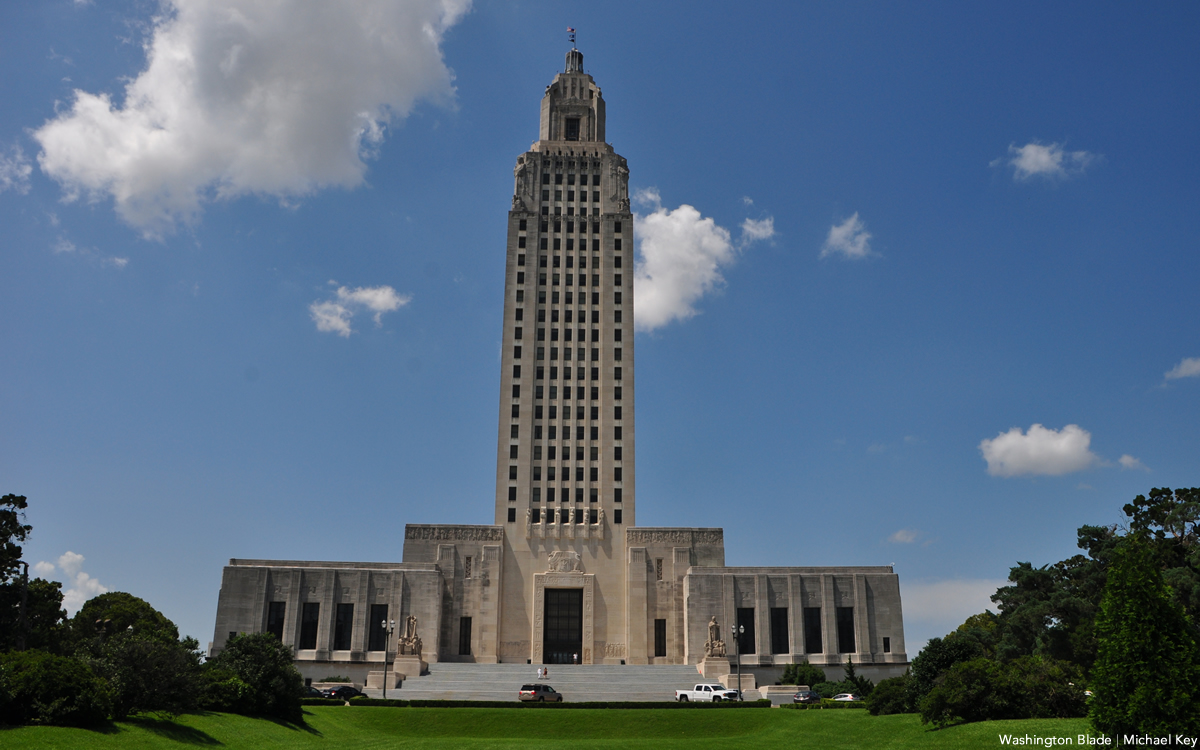 BATON ROUGUE – Democrats and LGBTQ+ advocacy groups are crying foul after a Louisiana State Republican Representative Raymond Crews, (District 8- Bossier City) used a rare legislative procedural tool Tuesday to revive House Bill 837, introduced by fellow state Republican Dodie Horton, (District 9-Bossier), that was killed in the Louisiana House Education Committee last week.
The procedure is called "Committee of the Whole," which allows the House to vote to override the House Education Committee's vote. Crews' motion passed along party lines 55-39.
House Bill 837 would enact a law that: 
No teacher, school employee, or other presenter shall cover the topics of sexual orientation or gender identity in any classroom discussion or instruction in kindergarten through grade eight.
No teacher, school employee, or other presenter shall discuss his own sexual orientation or gender identity with students in kindergarten through grade twelve.
"Anti-LGBTQ+ politicians are pulling out all the stops in their attempt to censor and control students and teachers," said Sarah Jane Guidry, executive director of the Louisiana Forum for Equality, the state's LGBTQ advocacy organization.
"It's absurd that politicians are resorting to this kind of behavior. Moving this bill forward at the expense of LGBTQ+ students' well-being is a shameful political trick. It's time for our elected officials to halt this bill once and for all and return their focus to the real issues facing families in our state, like quality health care and economic programs," she added.
The chair of the Louisiana House Democratic Caucus State Rep. Sam Jenkins blasted the Republican maneuvering.
"It would be unprecedented to use the committee of the whole for this purpose," Jenkins, told local media outlets. "If that's the case, then every bill that fails in a committee could be brought to the floor. For that reason, I would object to this bill being discharged.
"All children, including transgender children, deserve to be supported and respected in school. Positive representation of LGBTQ+ people and issues in school is a critical part of creating an inclusive environment that protects LGBTQ+ kids' safety and well-being," Peyton Rose Michelle, Secretary on the Board of Directors of LA Trans Advocates said in an emailed statement. "This bill would also deny all students–not only LGBTQ+ students–the opportunity to learn accurate history and important lessons about the diverse world around them. I'm disappointed to see politicians putting partisan games above young people's rights and freedoms. But I'm so proud of the young people and families who have already spoken out against this dangerous censorship effort and we won't stop fighting for safe, supportive and liberating education for all."
This legislation follows passage of a similar bill in Florida and efforts in Virginia, Tennessee and Georgia and 16 other states in at least 40 bills have been introduced to ban classroom discussion of LGBTQ+ people which opponents charge leads to erasure of LGBTQ+ identity and increased risks of suicide by LGBTQ+ youth.
Passage was opposed by LGBTQ+ advocacy groups as well as Democratic Louisiana Governor John Bel Edwards whose office had released a statement:
"Some of the bills being brought up this session do nothing to make lives better. Nothing to continue moving us forward. They only serve to divide us. And frankly, some are reminiscent of a dark past that we should learn from, not relive."
30 year vet Out Meteorologist David Bernard turns hate into LGBTQ+ love
"What I won't accept are personal attacks about me- And by the way the word faggot has two G's," Bernard noted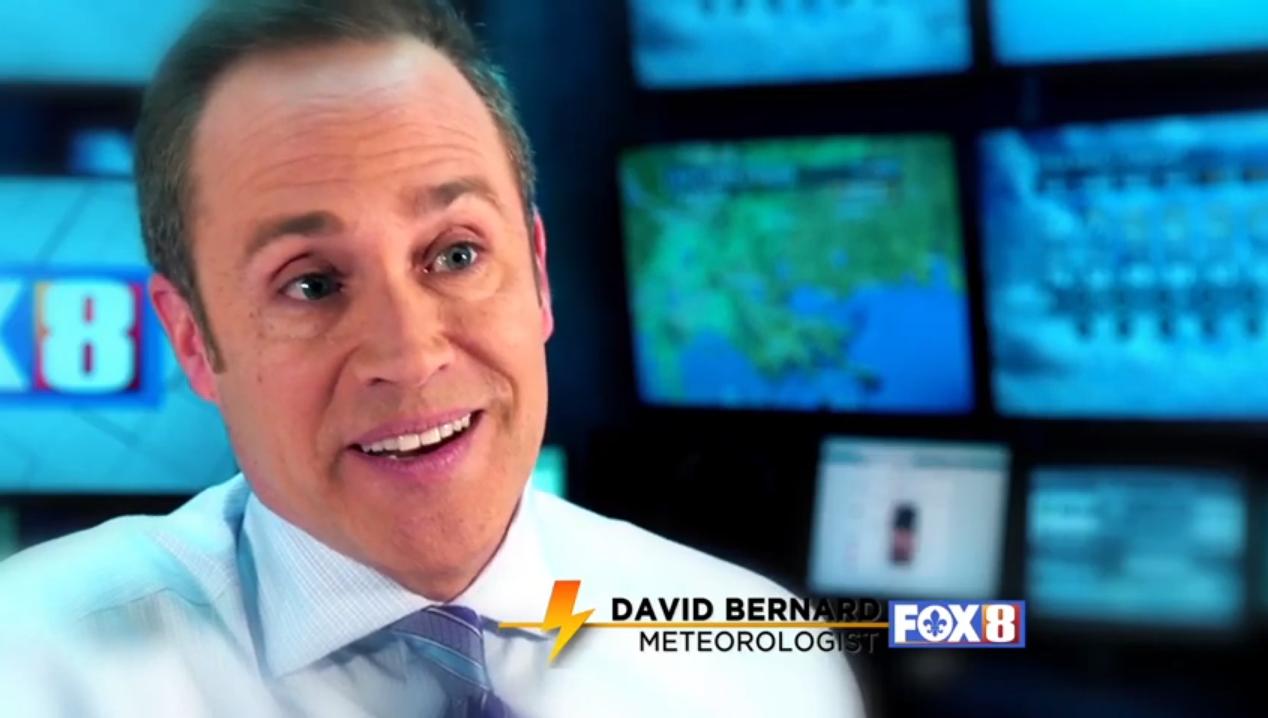 NEW ORLEANS – Weather predictions and forecasting can sometimes seem like an inartistic interpretation of the sciences behind the subject and when you're in front of a television audience on a news cast? Well that oft times leads to criticism- when you get the forecast wrong.
Recently though for veteran openly gay Fox 8 New Orleans meteorologist David Bernard, a bit of criticism turned ugly and homophobic. Writing on his personal Facebook page, Bernard relayed what happened:
"I received a disturbing email yesterday from a person who was upset about the forecast. After 30 years I can stand and accept the criticism when I get it wrong.
What I won't accept are personal attacks about me. This individual sent me this email using his company email which I'm refraining from posting at this time since I don't know if it is his own or owned by others.
And by the way the word faggot has two G's"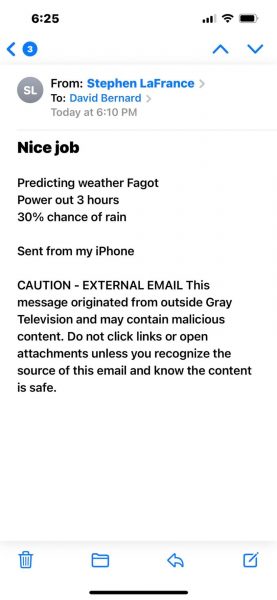 Bernard decided that in light of this nasty hate filled diatribe he would turn a negative into a positive.
"I love all of you. Let me make clear that I am doing ok. Being an out gay man in public has had its struggles especially 30 years ago when I got into television but because of the support of so many family members, friends and people like you it has gotten much easier. But the reality is it is NOT easy for many people still today who feel marginalized. Comments like the one in the email are like a death by a thousand cuts for those that don't have that support network in place. I have supported the Trevor Project over the years and made a donation today. I invite you to do the same or to any other organization that helps those who have less or are made to feel they are less."
Bernard then left the following link for viewers, followers and those wishing to donate:
https://give.thetrevorproject.org/give/63307/#!/donation/checkout