Fears vindicated as "Don't Say Gay" legislation harms Florida students
The law's vague and ambiguous language is erasing LGBTQ students, families, & history from kindergarten through 12th grade, without limits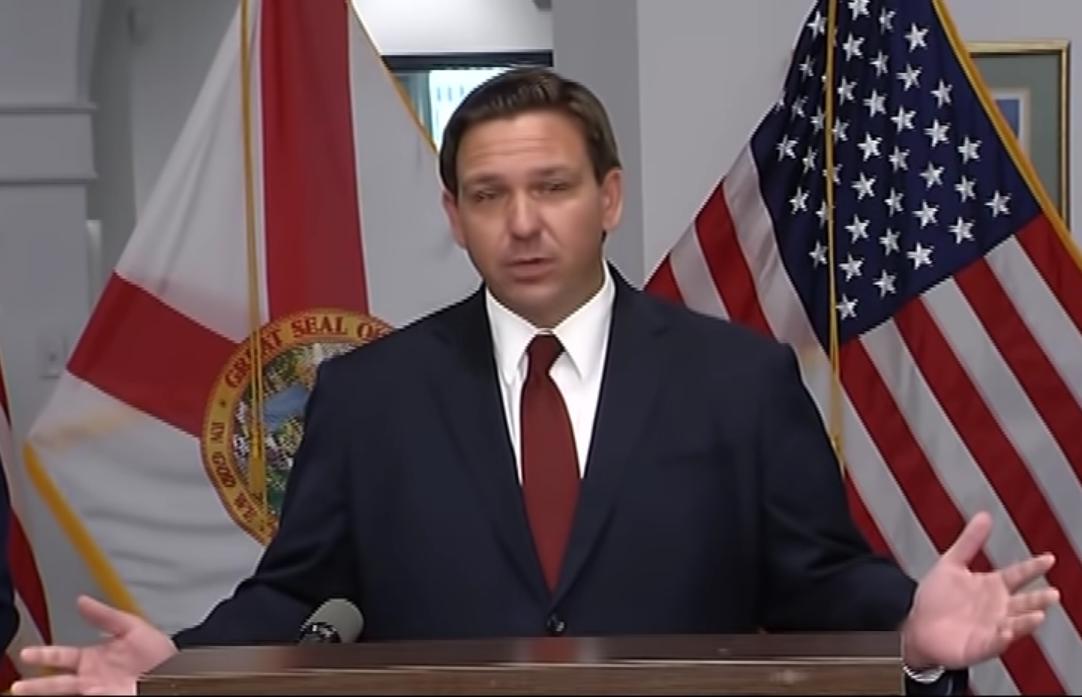 TALLAHASSEE — As the school year ends, students across Florida are experiencing the inevitable censorship of Florida's anti-LGBTQ Don't Say Gay law recently signed by Governor DeSantis.
The law's harmful impacts are not limited to LGBTQ students. Yearbooks, graduation ceremonies, school newspapers, and school libraries for all students are being held hostage under the law's new lawsuit provision, signaling what to expect more of in the future.
In Sarasota County, Zander Moricz, a Harvard-bound senior and the school's first openly LGBTQ class president, has earned the right to give a commencement speech at his graduation but is being actively censored by his high school.
My principal is censoring me. My human rights are too controversial for his school. A statement was released by the school board moments before I spoke with @MSNBC: https://t.co/atyPY8ei0X #LetZanderSpeak (1/2)

— zander moricz (@zandermoricz) May 11, 2022
The school principal dictated Moricz may not reference his activism opposing the Don't Say Gay. If Moricz does so, the school will immediately cut off his microphone on stage, end his speech, and halt the ceremony for all students, parents, and grandparents in attendance.
"This blatant censorship is unacceptable and entirely foreseeable," said Jon Harris Maurer, Equality Florida Public Policy Director. "It epitomizes how the law's vague and ambiguous language is erasing LGBTQ students, families, and history from kindergarten through 12th grade, without limits. The law is driving division when we should have a state where all students are protected and all families are respected."
At Lyman High School in Seminole County, school administrators proposed to censor students' school yearbook spread covering the Don't Say Gay walkout at the school, attempting to black out photos of students proudly holding pride flags. School leadership told student yearbook editors that the spread violated school policies, against "defamatory, libelous, obscene, or harmful to juveniles; speech that is reasonably likely to cause substantial disruption of or material interference with school activities."
In another attempt to erase LGBTQ students and history, Lyman High School leadership has banned a student newspaper editor from publishing her article on the Don't Say Gay law.
At the Seminole County School Board meeting last night, numerous community members and students provided powerful student testimony in support of the students at Lyman High School. The School Board has opted to place a sticker noting that the Don't Say Gay Walkout was not a school sponsored event instead of blacking out the entire spread. The School Board Vice Chair called the original decision a "mistake."
"Stifling students from thinking critically and expressing themselves is the exact opposite of our goals as high school public educators," said Dr. Robert John Hovel Jr., AP Psychology Educator at Lyman High School. "We are always encouraging our students to engage and stay informed on current issues. These students educated themselves about the 'Don't Say Gay' bill and came together by the thousands to demand a stop to it, with these protests happening not just at Lyman, but across many Seminole County Public Schools. The courage and resilience demonstrated by our students demands applause, not discouragement. Being a visible, open, and out educator for my students is of the utmost importance for reasons such as this, to provide them support and encouragement to stand for what is right. These students did just that on the night of May 10, 2022 at the Seminole County School Board meeting and I could not be more proud of every single one of them."
These censorship attempts compound the effects of multiple school districts banning books that include same-sex couples or LGBTQ characters. Don't Say Gay bill proponents have labeled a popular baby book as "pornography" because it includes an illustration of two dads walking together and sought to ban it, along with a cartoon kids book about two male penguins raising a chick together, based on a true story. The message is clear: LGBTQ kids and kids with same-sex parents are not welcome in Florida schools or our state.
The Don't Say Gay law officially goes into effect on July 1, 2022.
Right-wing media spreads altered footage of drag queen- who sues
Libs of TikTok and other anti-LGBTQ media falsely claimed a drag queen exposed himself to minors — now the performer is suing


By Mia Gingerich | WASHINGTON – A drag queen who performed at the Idaho Pride event targeted by white nationalists in June is suing a right-wing blogger who doctored footage of his performance to falsely claim he had exposed himself to children.
Even though the video was swiftly debunked by local news, right-wing media — including Libs of TikTok's Chaya Raichik and others who initially helped drive harassment against the Pride event — pushed the edited footage, leading to abuse against the performer. 
On June 11, police in Coeur d'Alene, Idaho, arrested 31 members of the Patriot Front near Pride in the Park, a planned Pride event. Authorities said evidence showed the white nationalists, who had gathered at the park from across the country, were planning to riot at the event and in multiple areas around the town. Patriot Front has a history of anti-LGBTQ actions, including burning trans pride flags and vandalizing a memorial for the victims of the Pulse nightclub shooting. The Southern Poverty Law Center has designated it as a hate group.
The event was also targeted by a far-right biker group that announced it was holding an event nearby at the same time as Pride in the Park, with organizers saying there were "going to be going after the groomers" while alluding to possible violence.
One of the performers at the event was Eric Posey, whose drag name is Mona Liza Million. Following Pride in the Park, right-wing blogger Summer Bushnell posted footage from Posey's performance that blurred his crotch. In her posts, Bushnell erroneously claimed Posey had exposed himself to minors and called for her audience to report the video to police. The video, which was debunked by local news two days after the event was held, led to harassment against Posey after it went viral on social media. Now Posey is suing Bushnell, claiming she defamed him in an effort to gain popularity as part of the nationwide effort to malign LGBTQ people and Pride Month events.
A key instigator in manufacturing outrage over the event was Chaya Raichik, who runs the social media account "Libs of TikTok." Raichik not only targeted Pride in the Park after Idaho-based white nationalist Dave Reilly called for her to do so, but she also helped spread Bushnell's video weeks after it had been debunked by both the media and authorities. On July 31, Raichik retweeted a tweet with Bushnell's video and calling Posey a "pedophile," with Raichik adding, "This is what a 'family-friendly' drag show looks like." Commenters reacting to Raichik's post falsely accused Posey of being a "groomer" and "pedophile," while others threatened extreme acts of violence against him, including multiple threats to castrate him.
Although the tweet she quoted was later removed for violating Twitter's rule on hateful conduct, Raichik's tweet was never deleted. 
Raichik was joined in sharing the doctored video by anti-LGBTQ trolls including right-wing podcaster Liz Wheeler and Gays Against Groomers, with the latter writing, "If gay rights do get rolled back, it will only be because of things like this."
The renewed social media pickup of the doctored video led to an article published by right-wing blog Post Millennial headlined "Drag queen accused of exposing self to children at 'family friendly' Pride event." The article promoted conspiracy theories that antifa was involved in targeting the Idaho Pride event, and the header for the article included a still from Bushnell's video, with the edited video embedded.
The Idaho Family Policy Center, a right-wing Christian nonprofit that partners with extreme anti-LGBTQ group Alliance Defending Freedom and multiple other anti-LGBTQ organizations, posted a petition on September 8 denying law enforcement's debunking of the video and claiming it had "reviewed the unedited footage and can confirm it portrays public exposure of the performer's genitalia." Included with the petition, which called for drag performances to be banned from taking place around children, was a still from Bushnell's video. The petition remains active as of publication date. 
Far-right conspiracy theory outlet Infowars posted an article also featuring a still from the doctored video. The article suggested the targeting of the event by Patriot Front was "a federal false flag operation" and criticized the "mainstream media" for "ignoring a potential child sex crime occurring at the very same event."
The article cited a press release from the local sheriff's department saying police were investigating the video. The announcement came after a local outlet had already debunked the claims and released the unedited video, and despite law enforcement officials acknowledging that their investigation stemmed entirely from reports by individuals who had seen Bushnell's doctored footage and none of whom had seen the performance in person. The stunt culminated on July 1 with the city prosecutor stating what had been demonstrated weeks earlier — Posey had not exposed himself.
Disregarding available evidence, right-wing media widely used the release to push the false narrative and disseminate the doctored footage. Stephanie Hamill, a contributing writer for Media Research Center and ambassador for Turning Point USA, tweeted Bushnell's video while adding that the "dancer's genitals were reportedly exposed on the main stage with children viewing the 'dance.'"
A 'Pride in the Park' Festival dancer's genitals were reportedly exposed on the main stage with children viewing the 'dance'…

Coeur d'Alene Police are now investigating according to local news reports https://t.co/odo2vrMyvR pic.twitter.com/tFG0XlUrxD

— Stephanie Hamill (@STEPHMHAMILL) June 13, 2022
Right-wing author Janie Johnson tweeted a link to the video to her nearly 200,000 followers, attempting to excuse the white nationalists who targeted the event and writing, "Wonder what ticked the Idaho dads? This drag demon exposed himself to children."
The incident is nearly identical to another manufactured controversy pushed by right-wing media in which an edited photo of a drag performer reading to children at a library in 2019 was blurred and paired with the claim that they were exposing themselves to children. That smear, too, was quickly debunked, which did not prevent the ensuing harassment and an attempt from lawmakers to strip libraries of their funding.
The targeting of Posey and the broader attacks on Pride in the Park followed an escalating campaign of harassment against drag and Pride Month events that falsely accused participants of abusing children. This harassment, and the escalating rhetoric of maligning LGBTQ people as groomers, has largely been enabled by the failure of social media platforms like Twitter and Facebook to adequately handle the targeted harassment. 
**********************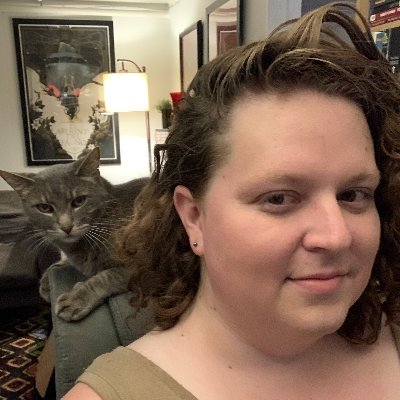 Mia Gingerich is a researcher at Media Matters. She has a bachelor's degree in politics and government from Northern Arizona University and has previously worked in rural organizing and local media.
********************
The preceding article was previously published by Media Matters for America and is republished by permission.
Suicide risk & access to care among LGBTQ college students
LGBTQ college students with access to mental health services through their college had drastically lower odds of attempting suicide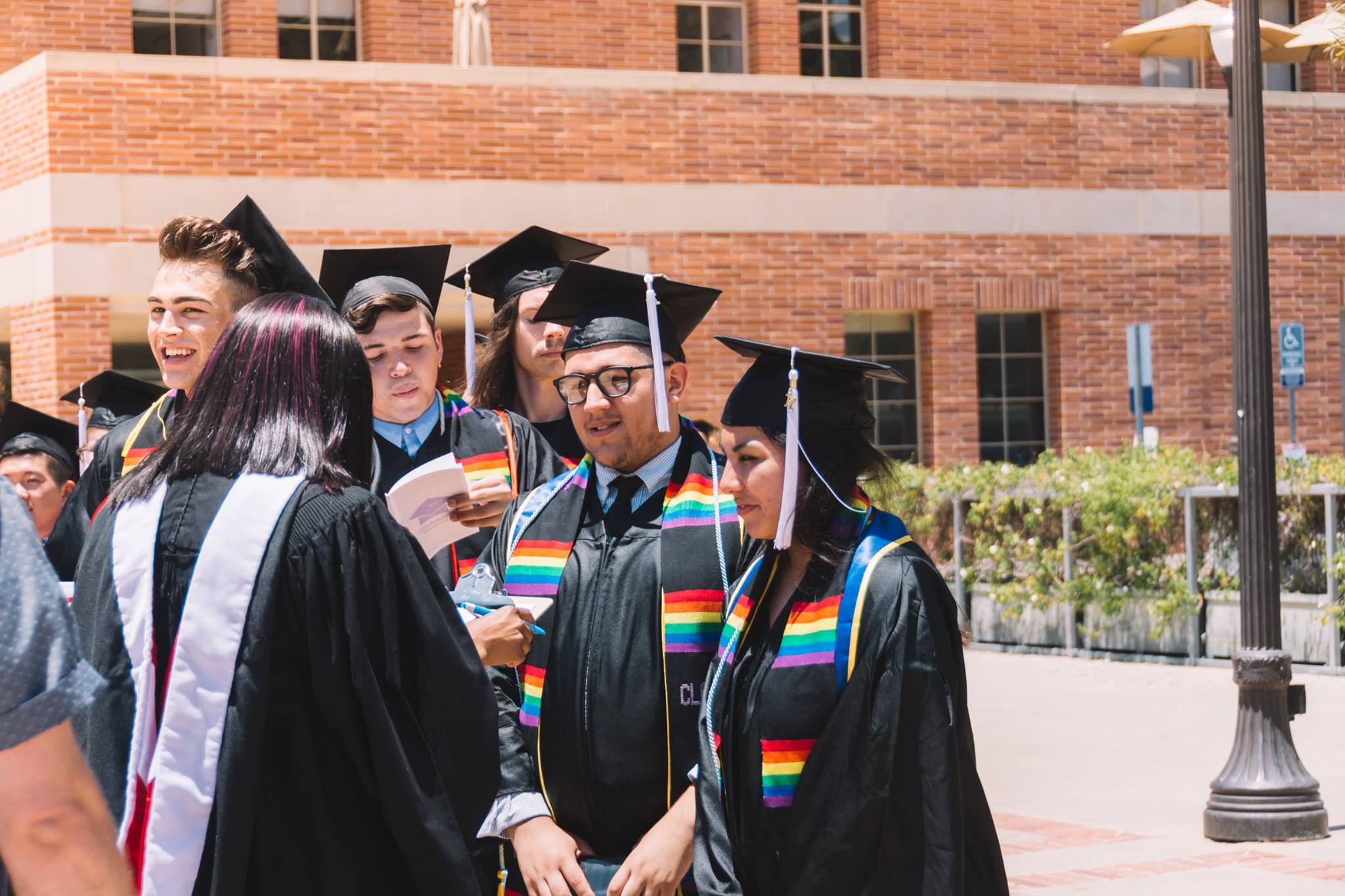 NEW YORK – The Trevor Project's researchers team published new data this week that assessed suicide risk, access to mental health services, and access to LGBTQ student services among a national sampling of LGBTQ+ college and university students.
The report's findings show that LGBTQ college students with access to mental health services through their college or university had drastically lower odds of attempting suicide in the past year compared to those without access.
The data in the report takes on greater relevance as National Suicide Prevention Awareness Month is observed this September and highlight the ways in which community leaders, parents, and others can help prevent suicide among LGBTQ youth — a group that is more than four times more likely to attempt suicide compared to their straight and cisgender peers.
Key Findings:
LGBTQ college students with access to mental health services through their college had 84% lower odds of attempting suicide in the past year compared to LGBTQ college students without access.

LGBTQ college students reported that common barriers to accessing care included that they did not feel comfortable going (33%), long waitlists, (29%), and privacy concerns (17%).

LGBTQ college students with access to LGBTQ student services through their college had 44% lower odds of attempting suicide in the past year compared to LGBTQ college students without access.

Over six in ten (63%) LGBTQ college students reported that their college had LGBTQ-specific services, such as an LGBTQ center, available.
Those who did not have access to LGBTQ student services through their college reported significantly higher rates of seriously considering suicide in the past year (41%) compared to those who did have access (30%).

One in three (33%) LGBTQ college students seriously considered suicide in the past year, and 7% reported a suicide attempt in the past year.

Rates of considering suicide were higher among LGBTQ college students of color (35%), multisexual students (35%), and transgender and nonbinary students (39%),
LGBTQ students of color (9%) and transgender and nonbinary students (9%) reported significantly higher rates of attempting suicide in the past year compared to White LGBTQ students (6%) and cisgender LGBQ students (4%).

Nearly nine in ten LGBTQ college students (89%) reported that their college was accepting of LGBTQ people, and this was associated with the availability of LGBTQ-specific student services.
"These findings are strikingly clear: LGBTQ college students who reported having access to mental health services at school had dramatically lower odds of attempting suicide compared to those without access," said Dr. Jonah DeChants (he/him), Research Scientist at The Trevor Project.
"While college environments offer a number of positive and protective factors for LGBTQ students, the reality is that suicide risk still very much persists, especially among those who do not have access to affirming spaces and services. We urge all colleges and universities to realize that access to mental health care services, as well as LGBTQ-specific student services, on college campuses is critical for ensuring the mental health and safety of their LGBTQ student body," he added.
Read the report here (Link)
Black men account for 91% of HIV-related arrests in Louisiana
A new data interactive looks at the impact of HIV criminal laws on people living with HIV in nine states, including Louisiana
BATON ROUGE – Since 2011, as many as 176 people have had contact with Louisiana's criminal legal system because of allegations of HIV crimes, according to a new report by the Williams Institute at UCLA School of Law. HIV-related crimes are disproportionately enforced based on race and sex. In Louisiana, Black men represent 15% of the state population and 44% of people living with HIV, but 91% of those arrested for an HIV crime.

Using data obtained from the Louisiana Incident-Based Reporting System and from the state's most populous parishes, researchers found that enforcement of HIV crimes is concentrated in East Baton Rouge Parish, Orleans Parish, and Calcasieu Parish. Furthermore, the number of HIV incidents—or interactions with law enforcement involving allegations of HIV crimes—is not declining over time.

HIV criminalization is a term used to describe laws that either criminalize otherwise legal conduct or increase the penalties for illegal conduct based upon a person's HIV-positive status. Nearly two-thirds of U.S. states and territories currently have laws that criminalize people living with HIV.
A new data interactive looks at the impact of HIV criminal laws on people living with HIV in nine states, including Louisiana.

Louisiana has one criminal law related to HIV, which makes it a felony for a person who knows of their HIV-positive status to intentionally expose another person to HIV through sexual contact or other means without consent. The maximum sentence for an intentional exposure conviction is 10 years, and people convicted of an HIV crime are required to register on the state's sex offender registry for at least 15 years.

Louisiana's HIV criminal law does not require actual transmission, intent to transmit, or even the possibility of transmission to sustain a conviction. Between 2011 and 2022, incarceration for HIV crimes cost Louisiana at least $6.5 million.

"The cost of Louisiana's HIV criminal law is likely much higher. Even with only partial access to the state's criminal enforcement data, the trends were dramatic," said lead author Nathan Cisneros, HIV Criminalization Analyst at the Williams Institute. "Louisiana's HIV criminal law may undermine the state's public health efforts by deterring the communities most impacted by HIV, including people of color and sex workers, from seeking testing and treatment."  

KEY FINDINGS
Most HIV criminal incidents (80%) in Louisiana involved only allegations of an HIV-related crime; no other crimes were alleged in the incidents.
Black people—and especially Black men—were the majority of people identified as suspects and arrested for HIV-related crimes in Louisiana.

Across the state, 63% of suspects were Black and 45% were Black men. For incidents that resulted in arrest, all of those arrested were Black and 91% were Black men.
In New Orleans, close to 80% of all suspects were identified as Black and 58% were Black men.

Black people and women were overrepresented among victims of HIV-related incidents.

Across the state, Black women and white women each represented 28% of all victims.
In New Orleans, Black men were 58% of all victims.

Since 1998, there have been at least 47 separate HIV-related convictions resulting in sex offender registration, involving 43 people.
Most people (63%) on the sex offender registry because of an HIV-related conviction are on the registry only because of the HIV-related conviction.
Three-quarters of people on the sex offender registry for an HIV-related conviction were Black.
Guilty outcomes resulted in an average sentence of 4.3 years.
Incarcerating people for HIV-related charges has cost Louisiana at least $6.5 million.
This report is part of a series of reports examining the ongoing impact of state HIV criminalization laws on people living with HIV. Take a look at our new data interactive summarizing the findings of our research.