Blackpool's Jake Daniels- First Out UK pro soccer player in 30 years
The Blackpool FC forward joins with Justinus Soni "Justin" Fashanu as the only two footballers to declare themselves openly Out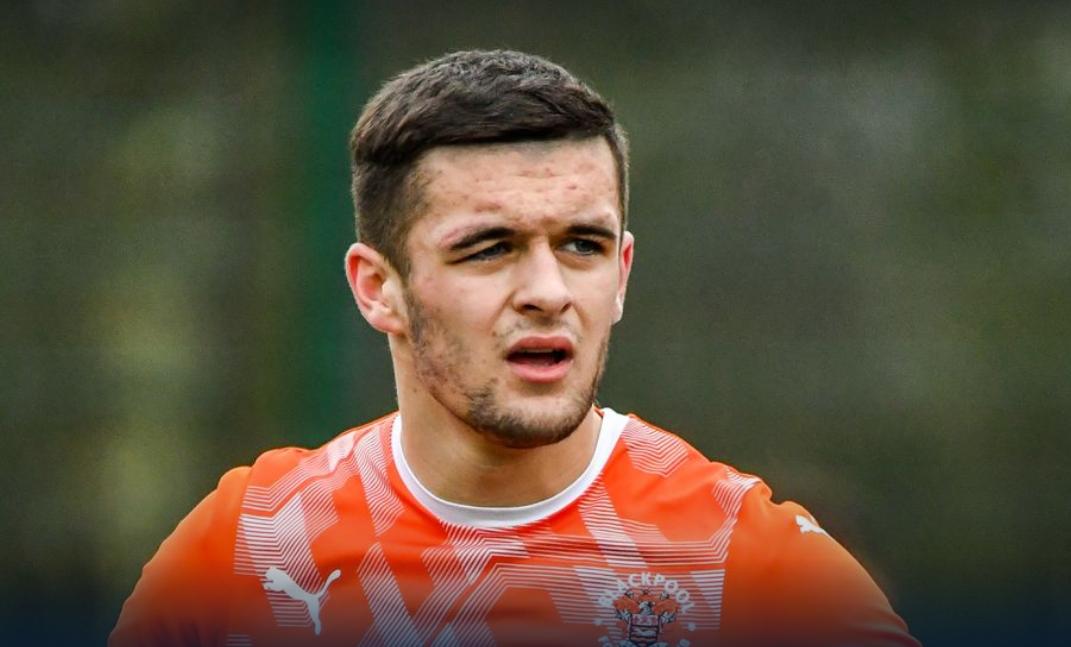 BLACKPOOL, Lancashire, England – A seventeen-year-old professional soccer player has made history as only the second person in the past 30 years to acknowledge their sexual orientation publicly in the sport in the United Kingdom.
Blackpool FC forward Jake Daniels joins with Justinus Soni "Justin" Fashanu as the only two footballers to declare themselves openly Out. Fashanu had come out in an exclusive with The Sun tabloid newspaper on October 22, 1990 and later retired in 1997. He later passed away in London in May 1998.
Daniels made his announcement via a statement released by the team on its webpage:
"This season has been a fantastic one for me on the pitch. I've made my first-team debut, scored 30 goals for the youth team, signed my first professional contract and shared success with my team-mates, going on a great run in the FA Youth Cup and lifting the Lancashire FA Pro-Youth Cup.
But off the pitch I've been hiding the real me and who I really am. I've known my whole life that I'm gay, and I now feel that I'm ready to come out and be myself.
It's a step into the unknown being one of the first footballers in this country to reveal my sexuality, but I've been inspired by Josh Cavallo, Matt Morton and athletes from other sports, like Tom Daley, to have the courage and determination to drive change.
In reaching this point, I've had some of the best support and advice from my family, my Club, my agent and Stonewall, who have all been incredibly pro-active in putting my interests and welfare first. I have also confided in my team-mates in the youth team here at Blackpool, and they too have embraced the news and supported my decision to open up and tell people.
I've hated lying my whole life and feeling the need to change to fit in. I want to be a role model myself by doing this.
There are people out there in the same space as me that may not feel comfortable revealing their sexuality. I just want to tell them that you don't have to change who you are, or how you should be, just to fit in.
You being you, and being happy, is what matters most.
Jake"
The team itself also noted:
"Blackpool Football Club has worked closely with Stonewall and the relevant footballing organisations to support Jake and is incredibly proud that he has reached a stage where he is empowered to express himself both on-and-off the pitch.
It is vital that we all promote an environment where people feel comfortable to be themselves, and that football leads the way in removing any form of discrimination and prejudice."
The largest LGBTQ+ advocacy organisation in the UK, Stonewall tweeted:
We are proud that Jake has felt able to share his truth with the world. To come out publicly as the first openly gay player in men's professional football in the UK in the last 30 years takes courage. We're honoured to be supporting him! 🏳️‍🌈⚽ https://t.co/4q1j9PSNxD

— Stonewall (@stonewalluk) May 16, 2022
Blackpool Football Club is a professional association football club based in seaside resort of Blackpool on the Irish Sea coast of England.
Blinken criticizes FIFA over threat to fine World Cup team captains with 'one love' armbands
Qatar criminalizes homosexuality by death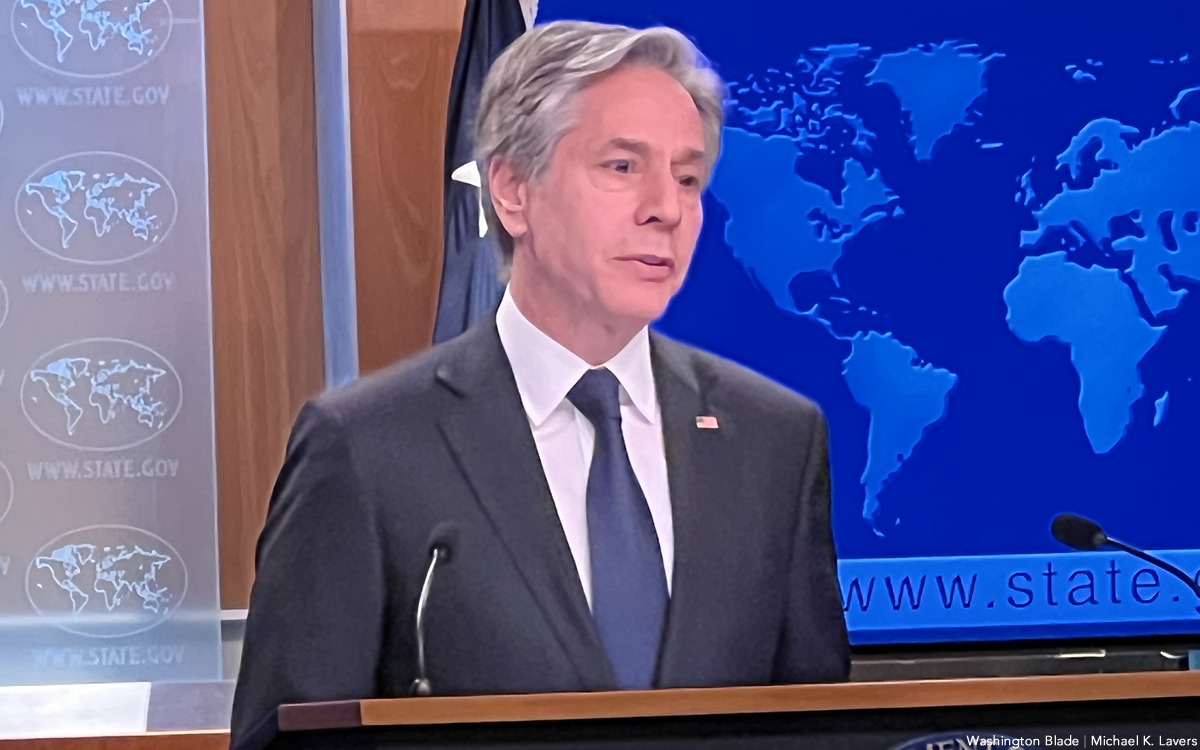 DOHA, Qatar — Secretary of State Antony Blinken on Tuesday criticized FIFA over its threat to sanction European soccer teams if their captains wore "one love" armbands during the 2022 World Cup.
"It's always concerning from my perspective when we see any restrictions on freedom of expression. It's especially so when the expression is for diversity and for inclusion," Blinken told reporters during a press conference with Qatari Foreign Minister Mohammed Bin Abdulrahman Al-Thani in Doha, the Qatari capital. "And in my judgment, at least, no one on a football pitch should be forced to choose between supporting these values and playing for their team."
Seven European soccer teams on Monday announced their captains will not wear LGBTQ+ and intersex armbands during the 2022 World Cup after FIFA threatened to sanction them.
The captains of Belgium, Denmark, England, Germany, the Netherlands, Switzerland and Wales had planned to wear the armbands in support of the LGBTQ+ and intersex community during the World Cup. The teams on Monday in a joint statement said they would not wear the armbands because FIFA had threatened to sanction them if their captains did.
The World Cup began in Qatar on Sunday.
Qatar is among the handful of countries in which consensual same-sex sexual relations remain punishable by death. A report that Human Rights Watch published last month noted several cases of "severe and repeated beatings" and "sexual harassment" of LGBTQ+ and intersex people while in police custody from 2019 and September 2022.
A State Department official last week acknowledged to the Washington Blade that the U.S. raised LGBTQ+ and intersex rights with the Qatari government ahead of the World Cup.
The U.S. men's soccer team while in Qatar will have a redesigned logo with the Pride flag in its badge. Blinken attended their match against Wales on Monday.