South Carolina's governor signs anti-Trans youth sports bill
"We must not play into fear or treat some of our most vulnerable community members – our transgender young people – like political pawns"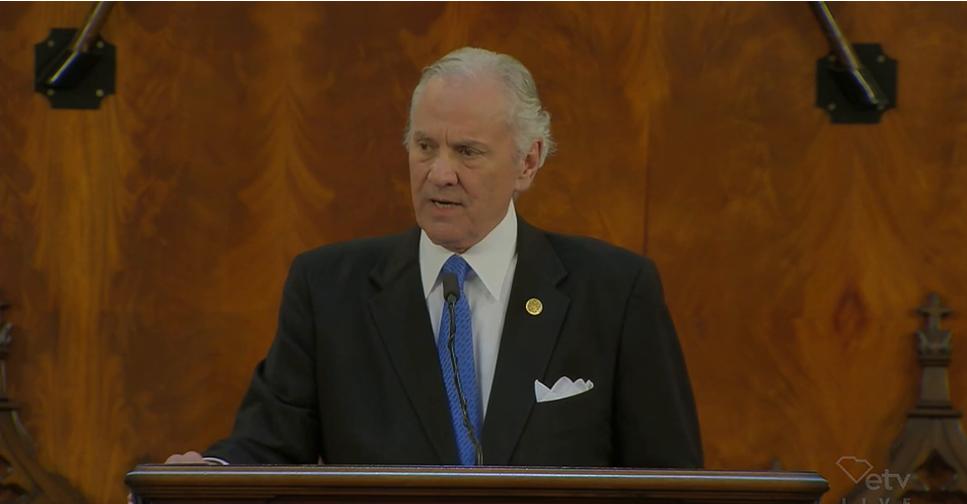 COLUMBIA – South Carolina's Republican Governor Henry McMaster signed H.4608, the "Save Women's Sports Act," an anti-transgender bill that restricts trans students from participating in school sports that matches their gender identity in middle school, high school, and colleges across the state. All students will only be allowed to compete with the gender listed on their birth certificate.
The measure had passed its final legislative hurdle earlier this month and was forwarded to McMaster who signed it on Monday.
The passage of H.4608 comes after more than two years of LGBTQ+ and allied South Carolinians resisting similar efforts to ban transgender youth from sports participation. Between 2020 and 2021 advocates defeated 8 different versions of this bill, demonstrating consistent and powerful leadership from supporters of transgender dignity and equality. SC United for Justice & Equality is a coalition of more than 30 organizations committed to LGBTQ equality in SC that fought hard against the bill.
"It pains us to see lawmakers in South Carolina, and now the governor, ignore the voices of thousands of South Carolinians – including parents, medical providers, students, faith leaders, and transgender people ourselves – who expressed loudly and clearly that this bill will harm young people in our state. Transgender youth are not a threat to fairness in sports, and this law now needlessly stigmatizes young people who are simply trying to navigate their adolescence, make friends, and build skills like teamwork and leadership, winning and losing," Ivy Hill, a leader in the coalition who serves as Executive Director of Gender Benders and Community Health Program Director of Campaign for Southern Equality, said in a statement.
"While extreme lawmakers ultimately forced through this anti-transgender attack, the SC United for Justice & Equality coalition is so proud of the ways that thousands of supporters of transgender dignity spoke out and organized against H.4608 and other bills this year. We are grateful for every South Carolinian who expressed their love, support, and respect for transgender youth and rejected these politics of division and cruelty. Despite this setback, we will never stop fighting on behalf of trans and queer young people, and our coalition will explore every strategy possible to surmount every barrier to equality," Hill added.
Dr. Elizabeth Mack, a board certified pediatric critical care physician and pediatrician in Charleston, SC, has been one of many medical providers who has worked against the bill. When the bill passed in the Senate, she said:
"As a born and raised South Carolinian, it is my expectation that our state's elected officials make decisions based on evidence and listen to our state's experts. We must not play into fear or treat some of our most vulnerable community members – our transgender young people – like political pawns. Transgender youth face higher rates of bullying, mental health issues, and even suicide than their non-transgender peers, which we sadly see routinely in pediatric ICUs. This bill tells a population that is already at risk, 'We do not support you,' and I am devastated to see it pass. We must protect our future – our young people."
A 2019 report from the Campaign for Southern Equality found that more than half of LGBTQ+ people in SC reported experiencing depression (71%) and anxiety (63%) – and rates were even higher for trans individuals and those who are BIPOC.
"Every day, The Trevor Project's crisis counselors hear from young transgender and nonbinary people who want nothing more than to be honest about who they are and have the same opportunities as their peers. Like every one of the sports bans we've seen passed across the country over the last three years, this is a solution in search of a problem, and it will only work to increase the isolation and stigmatization of an already-marginalized group of students," said Sam Ames, Director for Advocacy and Government Affairs at The Trevor Project. "Our 2022 national survey finds that nearly 1 in 5 trans and nonbinary youth attempted suicide in the past year — and this elevated risk is not due to their gender identity, but rather because of how they are mistreated. It's heartbreaking to know that trans youth, who already report the highest rates of anxiety and depression symptoms, now have one more thing to worry about. We implore lawmakers to stop these unfair and unnecessary policies targeting a small group of marginalized youth, and focus their energy on the well-being of all youth."
The Trevor Project's new national survey also found that 71% of transgender and nonbinary youth reported that they have experienced discrimination based on their gender identity, and those who have reported significantly higher rates of attempting suicide in the past year compared to those who have not. However, research also shows that transgender and nonbinary youth who had access to gender-affirming schools report lower rates of attempting suicide.
Recent polling conducted by Morning Consult on behalf of The Trevor Project, 85% of transgender and nonbinary youth say recent debates about state laws restricting the rights of transgender people have negatively impacted their mental health. When asked about new policies that would ban transgender girls from playing on girls' sports teams and transgender boys from playing on boys' sports teams, 74% of transgender and nonbinary youth said it made them feel angry, 57% felt sad, 43% felt stressed, and nearly 1 in 3 felt scared.
A 2021 peer-reviewed study by The Trevor Project's researchers, published in Transgender Health, also found that transgender and nonbinary youth who reported gender identity acceptance from adults and peers had significantly lower odds of attempting suicide in the past year. The Trevor Project's research has also found that a majority of LGBTQ young people (68%) have never participated in sports for a school or community league or club — with many citing fear of bullying and discrimination as a key factor for not participating.
Myrtle Beach SC area county govt nixes already issued Pride proclamation
The County Council's decision highlighted the long-simmering tensions between conservative Christians and the LGBTQ community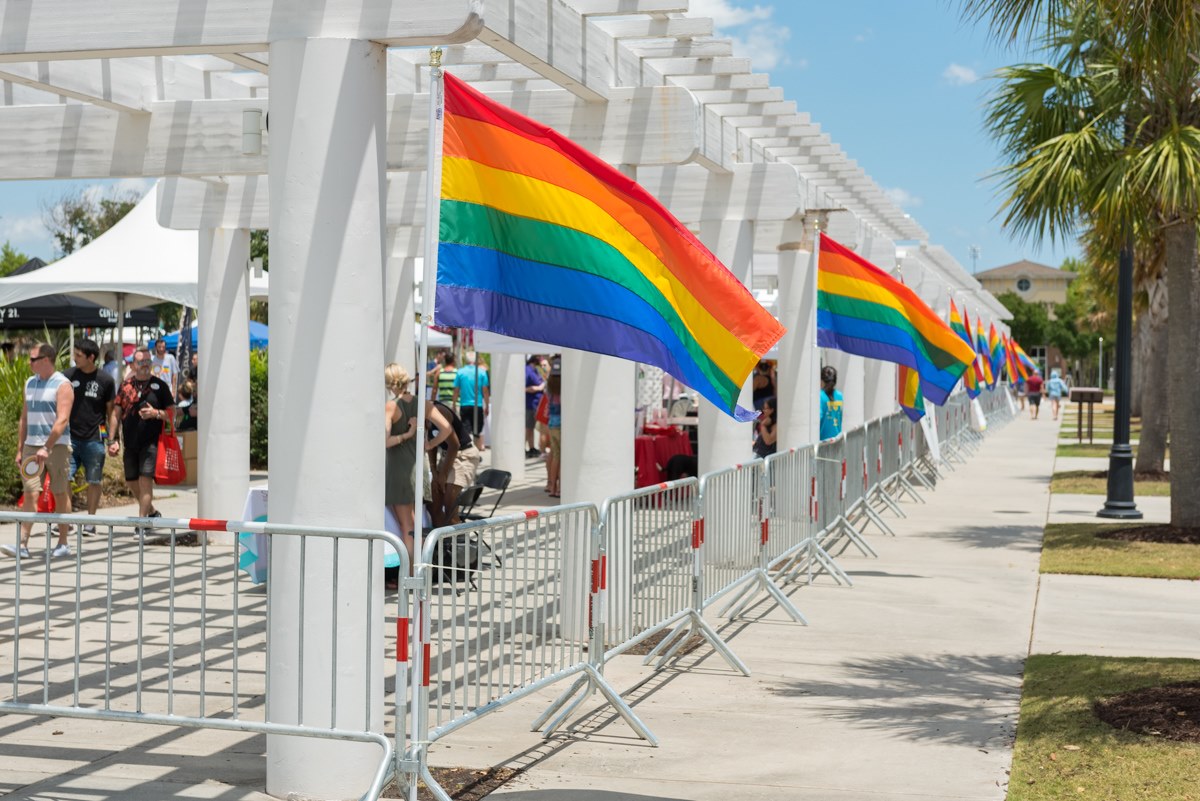 MYRTLE BEACH, Sc. – The seaside resort city of Myrtle Beach has long been a vacation destination for LGBTQ+ people in South Carolina, although its not considered an LGBTQ+ mecca its not intolerant either until recently.
A decade old survey by UCLA School of Law's Williams Institute 2010, showed that the the highest density of gay couples in South Carolina lived in Myrtle Beach, which ranked the highest with 11.67 gay couples per 1,000 households.
This week though, according to the local Myrtle Beach Sun News, Horry County Council members on Tuesday did something highly unusual. They voted to nix a not-legally-binding resolution after having voted to approve it last month. That resolution? To declare June as Pride Month.
Under the headline of "Horry Republicans supported Pride Month, until they noticed. Where did council go wrong?" the paper noted that the County Council's decision highlighted the long-simmering tensions between conservative Christians and the LGBTQ community.
The local LGBTQ advocacy group Grand Strand Pride was behind the resolution, organization leader Terry Livingston said, and local conservative pastors, like Rev. Mack Hutson, led an effort to nix the resolution.
"This news dampens our spirits but we resolve to make progress by continuing our advocacy work to make all of Horry County inclusive, diverse and equal for all," Grand Strand Pride said in a statement Wednesday.
Rev. Mack Hutson who led the effort to have the proclamation revoked told the Sun-News in an interview:
"I don't feel like the majority of the people of Horry County were very happy about our county putting a stamp of approval…on the month of June being declared gay pride month," Hutson said. "Everybody I had talked to was totally against it. The gay community (are) not the only people who live in Horry County."
"We had no idea and that's our fault, we had no idea it was the LGBTQ (resolution)," council member Johnny Vaught told the paper adding:
"This is still the Bible Belt and there's a lot of conservatives around here," he said. "I have to serve the majority of my constituents and the majority of my constituency is saying we don't want that."
Reacting to the decision Rev. Hutson told the Sun-News he was pleased to see the council's reversal. "I'm so proud of Horry County Council that they had enough backbone to do that," he said.
SC man convicted under anti-sodomy law sues over sex offender status
Convicted before SCOTUS ruling Lawrence v. Texas making it illegal to criminalize private intimate relationships between consenting adults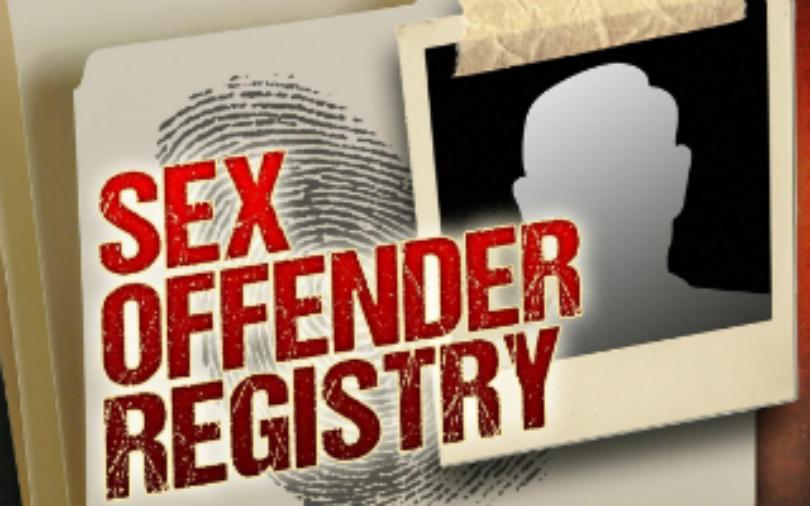 COLUMBIA, Sc. – A South Carolina man forced to register as a sex offender for having consensual gay sex with another man in 2001 is suing the state over its "unconstitutional" anti-sodomy statute.
The man – identified as John Doe in the lawsuit filed by the American Civil Liberties Union (ACLU) of South Carolina and private attorney Matthew Strugar – was found guilty under the state's anti-sodomy law, titled "buggery," in 2001. As a result, he was forced to register as a sex offender, a status he holds today, even though he was pardoned in 2006, according to the complaint.
His conviction came before the U.S. Supreme Court's landmark 2003 decision in Lawrence v. Texas that made it illegal to criminalize private intimate relationships between consenting adults.
Doe's partner was also found guilty of the offense.
"South Carolina is the last state in the country to require sex offender registration for pre-Lawrence sodomy convictions," said Allen Chaney, ACLU of South Carolina's Legal Director. "This practice needlessly subjects law abiding citizens to the horrors of the sex offender registry and demonstrates a deeply troubling animosity by the State towards the gay community."
The lawsuit, filed in the U.S. District Court for the District of South Carolina, argues that requiring Doe to register as a sex offender violates his Fourteenth Amendment rights to due process and equal protection under the law. It names South Carolina Attorney General Alan Wilson and Chief of the South Carolina Law Enforcement Division (SLED) Mark Keel as defendants.
Robert Kittle, spokesperson for the Attorney General's Office, said Wilson did not have a comment on the pending litigation.
Doe is seeking to have his name, and the names of other people convicted under the law, removed from the registry. According to the lawsuit, at least 18 people in South Carolina are still forced to register as sex offenders because of the buggery law.
"It is unconscionable that in 2021, South Carolina would still put people convicted of having gay sex on the sex offender registry," said Strugar. "This kind of overt, state-sanctioned homophobia would have been surprising 30 years ago. Today it is shocking. And it is unconstitutional."
Doe's lawyers write that a sex offender status "seriously restricts the public and personal lives of registrants," adding that Doe "suffers severely under the sex offender label, which involves the state in the daily management of his life."
Doe said he was denied a professional license recently, leading him to bring the lawsuit forward. In addition, Doe must report to the local sheriff's office twice a year and report information that is "encyclopedic in scope," according to the complaint.
"Doe suffers continuing harm because of the continued application of South Carolina's Buggery statute," the lawsuit alleges.
"This is wrong, violates well-established constitutional law, and must be stopped," wrote the ACLU of South Carolina in a press release. "Being gay isn't a crime, and having gay sex isn't a sex offense. Enough is enough."
South Carolina latest to join 'ban the LGBTQ+ books' effort by Republicans
Governor orders a comprehensive investigation into the presence of "obscene and pornographic materials in public schools in South Carolina"
COLUMBIA, Sc. – In what has turned into a nationwide effort by Republicans at the local and state levels to remove and ban LGBTQ+ themed books from public schools, labeling those books "pornographic," joining in this week, South Carolina Governor Henry McMaster added his voice.
McMaster sent a letter to South Carolina Superintendent of Education Molly Spearman asking her to "begin a comprehensive investigation into the presence of obscene and pornographic materials in public schools in South Carolina."
Today I wrote a letter to S.C. Superintendent of Education Molly Spearman to request that she immediately begin a comprehensive investigation into the presence of obscene and pornographic materials in public schools in South Carolina. pic.twitter.com/txQEmSltU1

— Gov. Henry McMaster (@henrymcmaster) November 10, 2021
In a follow-up tweet, the Governor added; "For sexually explicit materials of this nature to have ever been introduced or allowed in South Carolina's schools, it is obvious that there is or was either a lack of, or a complete breakdown in, any existing oversight processes or the absence of appropriate screening standards."
The Governor's actions were preceded by outrage by conservative parents in the Fort Mill School District, (Officially known as York County School District 4). Parents had sent the Governor a copy of Gender Queer: A Memoir by Maia Kobabe, which is classified in the Comics & Graphic Novels > LGBT genre.
The book is written as an autobiographical look at author Maia Kobabe, who uses e/em/eir pronouns. The 2020 ALA Alex Award Winner has frank illustrations of oral sex and other sexual content, along with discussions related to pronouns, acceptance and hormone-blocking drugs.
Greenville, South Carolina NBC affiliate WYFF 4 reported Thursday that the Governor reacted saying, "We looked at what was sent to us and I was shocked," he said. "I stand with the parents who, of course, are standing for their children and there is no place in South Carolina for these kinds of inappropriate materials to be presented to young people."
The Greenville County School District tells WYFF News 4 that a copy of that book has been in one of its high school libraries since March. It had only been checked out once, said GCS spokesman Tim Waller.
Waller added that district personnel reviewed the book and removed it from inventory.
The South Carolina Department of Education said it doesn't have a role in choosing library books.
"Each district has its own board policy for review and purchase of library and media center books. It is clear that in this particular instance, the (Fort Mill School District) failed to properly vet the book in question for adoption," said Ryan Brown, chief communications officer for the South Carolina Department of Education. "We had already begun a review of district policies concerning local purchases texts after this incident occurred and will make recommendations for improvement."
More Republican leaders try to ban books on race, LGBTQ issues https://t.co/aNnp9glhyL

— NPR Politics (@nprpolitics) November 13, 2021
The issue over LGBTQ+ themed books has become a lightening rod among conservatives. In Virginia, Spotsylvania County schools will have to begin removing books this week that contain "sexually explicit" material after the school board voted 6-0 to order the removal.
That directive comes after two parents raised concerns at a school board meeting about books available to students, particularly LGBTQ+ fiction.
In Texas, The Keller Independent School District had also removed — "Gender Queer: A Memoir" by Maia Kobabe, after multiple parents complained about its availability to students in one of that district's high schools.
The Texas Education Agency was instructed in a letter Wednesday by Texas Republican Governor Greg Abbott to investigate "the availability of pornography" in the state's public schools system and determine if criminal activity had occurred as a result.
The Governor's order to investigate the alleged criminal activity comes two days after he had tasked state education officials to develop statewide standards preventing "pornography" and "other obscene content in Texas public schools," citing two memoirs about LGBTQ+ characters which include graphic images and descriptions of sex the Texas Tribune reported.