CDC & World Health Org issue warning to gay/bi men over monkeypox
Chance of exposure to monkeypox right now doesn't mean the risk is limited only to the gay and bisexual community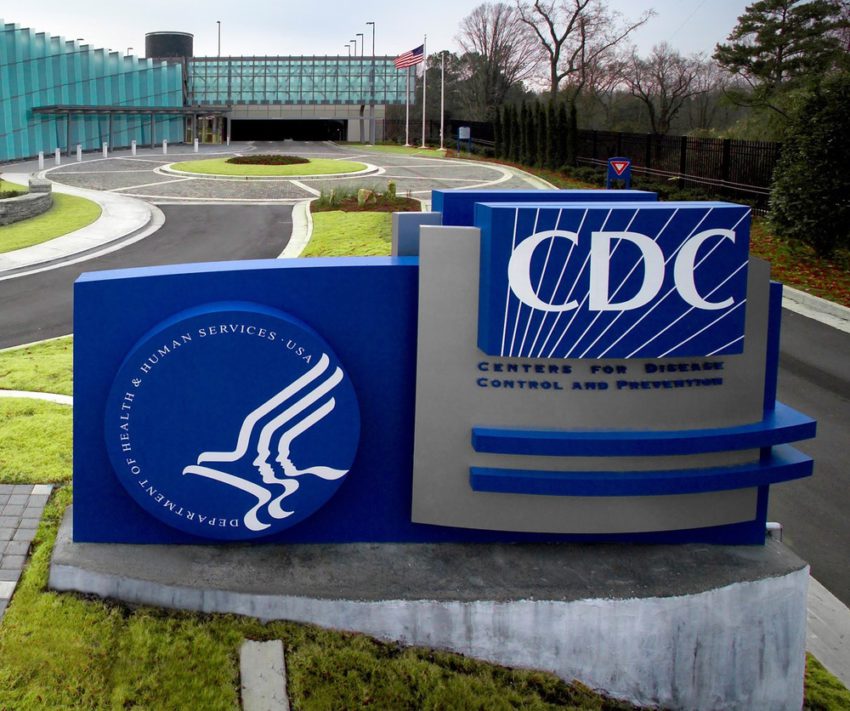 ATLANTA – Health officials on both sides of the Atlantic are cautioning gay and bisexual men to be cautious as numbers of infections of the non-lethal monkeypox continue to climb. The outbreak according to the World Health Organization can be traced to sexual activity stemming from LGBTQ+ events, one in the Spanish in the Canary Islands and the other in Belgium.
The chairman of the World Health Organization Emergency Committee, Professor David L. Heymann told reporters that WHO researchers determined that cases were confirmed stemming from an LGBTQ+ Pride celebration in the Canary Islands that drew tens of thousands of revelers and linked to the Darklands Festival, a large-scale fetish festival in the port city of Antwerp, Belgium.
"We know monkeypox can spread when there is close contact with the lesions of someone who is infected," Heymann said. "And it looks like the sexual contact has now amplified that transmission."
"It's very possible there was somebody who got infected, developed lesions on the genitals, hands or somewhere else, and then spread it to others when there was sexual or close, physical contact," Heymann added. "And then there were these international events that seeded the outbreak around the world, into the US and other European countries."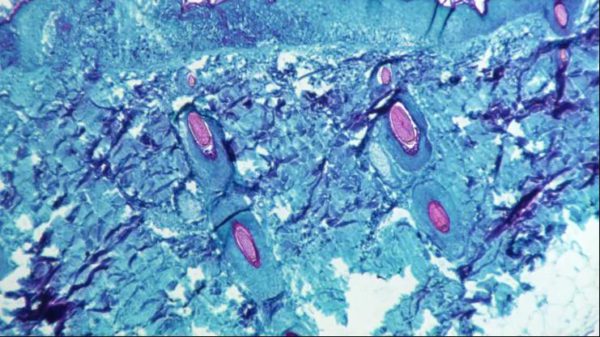 On Monday, Dr. John Brooks, an official with the U.S. Centers for Disease Control and Prevention in Atlanta told reporters that anyone can contract monkeypox through close personal contact regardless of sexual orientation. He added that so far many of the people affected globally are men who identify as gay or bisexual. Though they may have greater chance of exposure to monkeypox right now, that doesn't mean the risk is limited only to the gay and bisexual community, he said.
The United Nations' AIDS agency (UNAID) in a press release Monday decried the semingly homophobic news coverage of the recent outbreaks of monkeypox in Europe and the United States.
"Lessons from the AIDS response show that stigma and blame directed at certain groups of people can rapidly undermine outbreak response," UNAIDS said.
Monkeypox is not usually fatal but often manifests itself through fever, muscle aches, swollen lymph nodes, chills, exhaustion and a chickenpox-like rash on the hands and face.
The virus can be transmitted through contact with skin lesions or droplets of bodily fluid from an infected person. Most people recover from the disease within several weeks without requiring hospitalization. Vaccines against smallpox, a related disease, are also effective in preventing monkeypox and some antiviral drugs are being developed.
University of Maryland's Vice President and Chief of Infectious Diseases at University of Maryland Upper Chesapeake Health Center, Dr. Faheem Younus, tweeted a note of reassurance Monday; "Monkeypox cases are concerning but the risk of this becoming a COVID like pandemic is ZERO%"
Monkeypox cases are concerning but the risk of this becoming a COVID like pandemic is ZERO%

Why? This virus:

– is NOT novel…
– is typically not deadly
– is less contagious than COVID
– has been around for 5 decades
– is prevented by smallpox vaccine

Stay calm folks:)

— Faheem Younus, MD (@FaheemYounus) May 23, 2022
Rachel Levine tackles bad info on Covid & gender-affirming care
The assistant secretary for health at HHS spoke at Yale University: "Long Covid is real and we hear you," she said
NEW HAVEN, CT. — In a visit to one of America's most prestigious institutions of higher learning, Adm. Rachel Levine answered questions and offered insight about two of the most controversial healthcare issues of this decade, Long Covid and gender-affirming care.
Long Covid is the mysterious phenomenon in which patients endure debilitating, long-term effects from being infected by the coronavirus and gender-affirming care, treatments for transgender youth that are being targeted by lawmakers nationwide.
"Long Covid is real," said Levine, the assistant secretary for health at the Department of Health and Human Services, and the highest-ranking transgender official in the Biden administration. "We heard from patients who have suffered heart issues, lung issues, issues of fatigue and brain fog, after their Covid-19 infection. And we heard from providers at Yale who are forming a multidisciplinary clinic in order to evaluate and treat these patients."
In a public session held Monday at the Yale Law School, four of these "long haulers" shared their challenges with the admiral: Shortness of breath, pulmonary disorders, lifestyle and work limitations and disabilities that are hidden to most observers. "Hearing the patients tell their stories is so meaningful," she said, calling it a privilege to better understand the challenges they face. "That helps us drive policy as well as research," Levine said.
"I was very active," said Hannah Hurtenbach of Wethersfield, Conn., a 30-year-old registered nurse who was diagnosed with post-Covid cardiomyopathy, cognitive brain fog and pulmonary issues. "I loved hiking and being outside. I was constantly on the move and now I barely leave my couch. I barely leave my house and I can't really handle even a part time job now when I used to work full time. So that has been really difficult at age 30 to be facing those sorts of issues that I never really anticipated feeling."
Hurtenbach told the Los Angeles Blade she appreciated Adm. Levine's visit. "Sharing my experience today with the admiral was probably one of the more highlight moments of this experience," she said. "Knowing that the federal government is taking action, is paying attention, and listening to these stories means more to me than anything else, and especially knowing that what I've gone through over the last couple of years can be led and used into the future research and help others just like myself."
A woman named Christine told the Blade that even though she is so impacted by Long Covid that she needs assistance to walk and has to pause as she speaks because of her shortness of breath, she felt attending this event was worth all the struggle to get there. "I'm so glad I came. I learned a lot from hearing from the others," she said, who like her are trying to recover from Long Covid.
Levine told the Blade that so far, she herself has not contracted Covid, and that she is double-vaccinated and double-boosted. With the president announcing the end of emergency Covid declarations on May 11, she said the administration is pushing Congress to approve extra funding for Long Covid and other related needs. But how can she expect to get that through a House of Representatives full of anti-vaxxers, anti-maskers and Covid-deniers, including in GOP leadership?
"Long Covid is real and we hear you," she said. "We plan to engage Congress to talk about the funding that we need. And we'll continue to work. We do have to get past misinformation in this country, but we are here to give the correct information about Covid-19 and Long Covid, and we'll continue to engage Congress on that."
Hurtenbach expressed disappointment in those colleagues in healthcare who came out publicly in opposing vaccines and mask mandates. "I just wish they had paid better attention in school and learned more of the science," the nurse said. "I wish they would trust the science that they are supposed to be promoting for their patients as well."
Following Monday morning's public meeting, Levine held a private session with Long Covid patients and Yale doctors, researchers, counselors, physical therapists and other providers. Then in the afternoon, the admiral spoke at another event, held at Yale Medical School: "A Conversation on LGBTQI+ Health & Gender-Affirming Care." Although it was closed to press, Yale Asst. Professor of Medicine Diane Bruessow attended the event and shared with the Blade what Levine told those gathered, which is that she remains positive and optimistic.
"I think over time, things will change, and things will get better," said Levine, adding the caveats, "I don't know if they will get better everywhere in the United States. I also don't know if it's going to be quick. I think the next two years will be really, really hard." Especially with more than 270 anti-trans pieces of legislation moving their way through state legislatures.
"But I am going to stay positive. I'm going to think that over time, things will improve," Levine said, pledging that both she and the Biden administration would do everything they can to help families with trans kids. "I think the tide will turn."
Adm. Rachel Levine: 'Long Covid Is Real':