Oklahoma Governor Kevin Stitt signs anti-Trans 'Bathroom Bill' into law
"These violations put Oklahoma at risk of losing millions of dollars & harms trans youth, all to solve a problem that does not exist"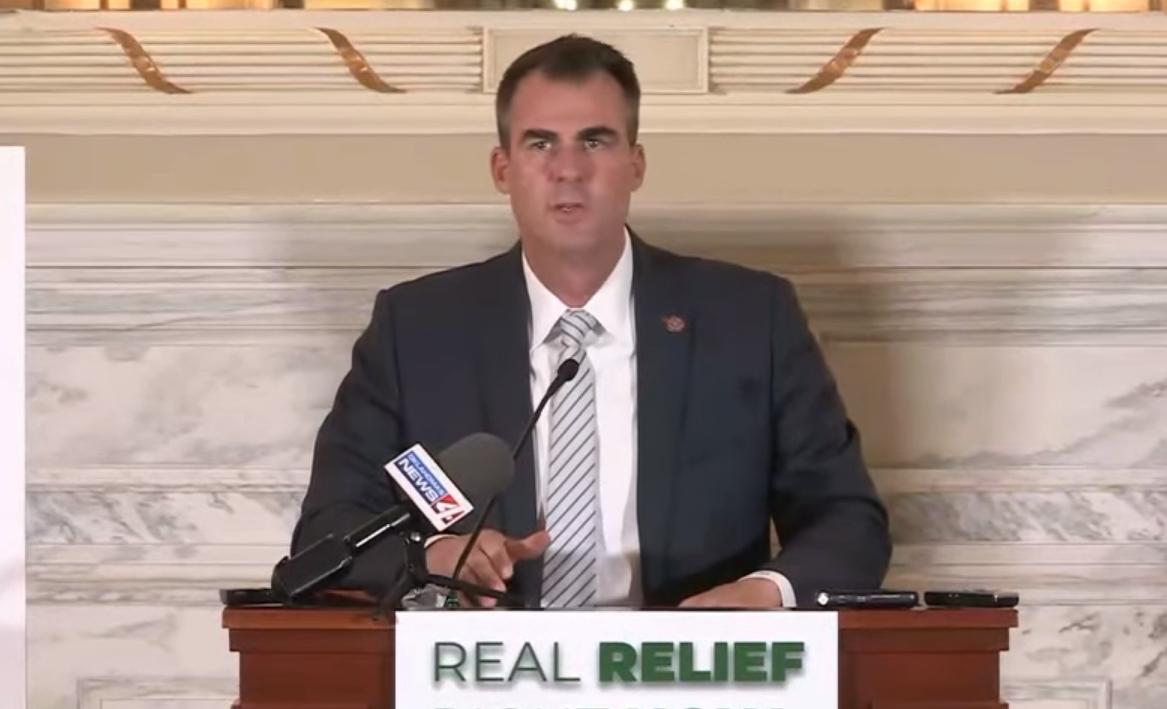 OKLAHOMA CITY – On Wednesday Oklahoma Republican Governor Kevin Stitt signed the anti-Trans measure Senate Bill 615 into law. The measure, which took effect immediately, requires all kindergarten through 12th grade students in public and charter schools to use restrooms and changing facilities associated with the sex listed on their birth certificates.
Provisions in the language of the law requires schools to adopt disciplinary procedures to punish students who do not comply and allows parents and guardians to take legal action against any school that does not comply with the new law.
The capital city's leading paper, The Oklahoman noted that any schools or districts that violate the law would see a 5 percent penalty reduction in state funding. 'That could subtract thousands to millions of dollars, depending on the school system," the paper noted.
"Governor Stitt believes girls should use girl restrooms and boys should use boy restrooms," Stitt's spokesperson Carly Atchison told media in a statement.
Opponents of the law point out that it is likely a violation of federal civil rights. "By singling out transgender students for discrimination and excluding them from restrooms that match their gender identity, SB 615 discriminates based on transgender status and sex in violation of the United States Constitution and Title IX of the Civil Rights Act," Tamya Cox-Touré, Executive Director of the ACLU of Oklahoma, said in a statement on Wednesday.
"These violations put Oklahoma at risk of losing hundreds of millions of dollars in federal funding and harms transgender youth, all to solve a problem that plainly does not exist," Cox-Touré added.
"This law is unconstitutional, a violation of Title IX of the Civil Rights Act, and more than anything it is unnecessarily cruel for the sake of cruelty," said Nicole McAfee, executive director of Freedom Oklahoma. "Over the last day we've heard people talk about school safety over and over again. But with a flick of his pen, Governor Stitt said that safety doesn't extend to already vulnerable transgender and Two Spirit young people."
"What states like Oklahoma, Alabama, Tennessee, and North Carolina have done time after time is find new ways to attack these kids for their political gains among radical voters," Cathryn Oakley, state legislative director and senior counsel for the Human Rights Campain said in a press release. "Governor Stitt has repeatedly disregarded the real harms these bills will impose on Oklahoma's youth."
Tulsa donut shop firebombed after hosting LGBTQ+ event
The shoppe had recently sponsored an art exhibition The Queens Dirty Dozen; An art installation run by drag queens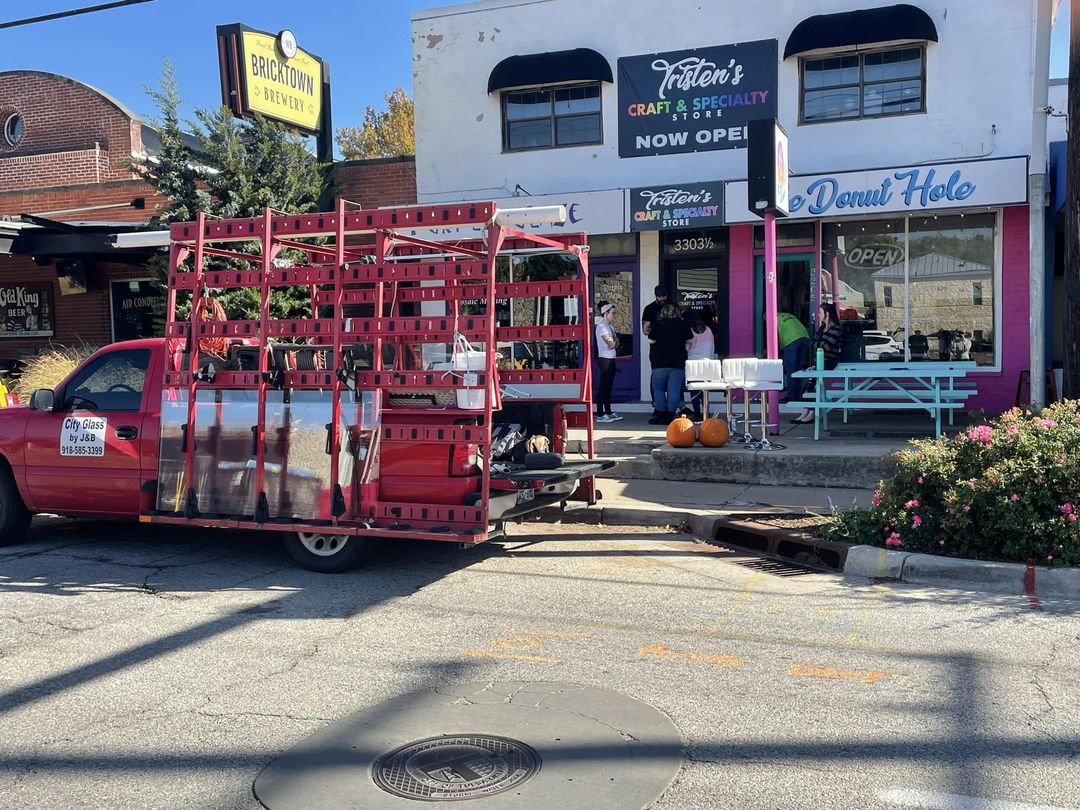 TULSA, Ok. – Tulsa Fire Department arson investigators are looking for a person of interest caught on a Ring.com door cam smashing a hole in a glass door and tossing a Molotov cocktail into a donut shop earlier this week.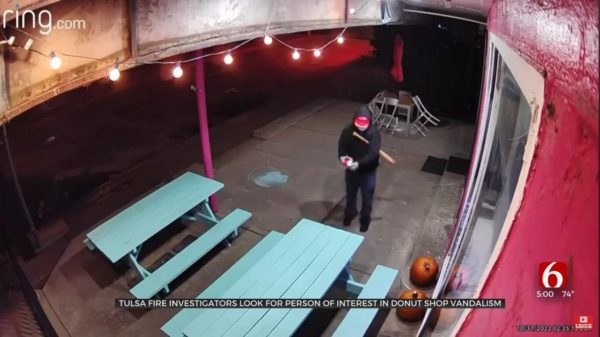 The surveillance video shows a person placing a letter that investigators said contained anti-LGBTQ rhetoric on the door of a neighboring business, then uses a bat to smash through the glass door. The person then lights the arson device and tosses it through the hole. Tulsa Fire officials told local News On 6/KOTV that the damages to 'The Donut Hole' shoppe were fortunately minimal.
The shoppe had recently sponsored an art exhibition The Queens Dirty Dozen; An art installation run by drag queens. This had caused the business to be vandalized in a previous incident according to the shoppe's Facebook page.
Sarah Swain, the owner had the front door and windows smashed and her register and electronic equipment stolen the first incident. In a Facebook post Swain noted:
"We had the privilege of being able to be a part of the vision of The Queens Dirty Dozen; An art installation donut shop run by drag queens. The event was an enormous success with over 500 guests attending, and an overwhelming reaction of laughing, jokes, fun and good times were had by all.
Unfortunately, there was also a reaction of hate and we were the victim of somebodies malicious acts. But in ones attempt to rain on our parade, the community answered by showing overwhelming support. From the GoFundMe that was started by Queens Dirty Dozen, goals were surpassed in less than one hour.
Repairs will be made and all extra proceeds will be given to the Tulsa Equality Center to help spread acceptance, tolerance and love. These malicious acts have resulted in thousands of dollars going towards the cause this entire event was meant to support. Love wins."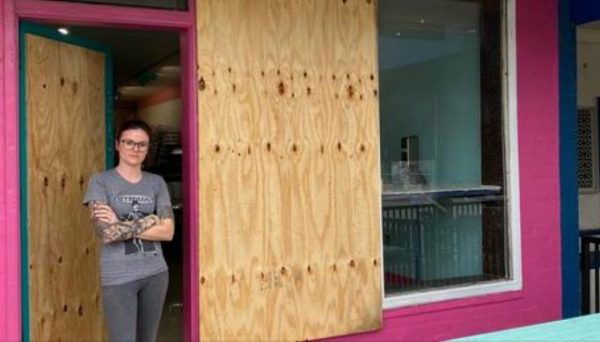 The GoFundMe campaign was extended to cover the damages from the firebombing/arson attack.
The local business association, Brookside Business Association, reacted in a statement:
"Over the last few weeks, right here in Brookside, we have watched as a destructive anger has played out against one of the businesses in our district.
Overnight, The Donut Hole was vandalized for the second time in just a matter of weeks. This time, instead of just breaking out glass, the perpetrator threw a Molotov cocktail through the broken glass in an attempt to destroy one of our local businesses.
We are heartbroken.
This type of action does not represent who we are as Tulsans. This irresponsible and reprehensible behavior is destructive and only sends a message of divisiveness and hate.
No matter in what ways we may disagree with others, violence will never be the right response. We, as a business association representing Brookside, unconditionally and unequivocally, condemn these destructive actions and behaviors.
As a community made up of mostly family-owned and small businesses, the Brookside Business Association stands against those in our city who wish to do harm or cause fear. We believe that there is no place for violence or hurtful acts based on differences in our personal beliefs at any time, or in any place.
Our Brookside Business Association stands united against violent displays of anger of any kind, especially aimed at business in our community.
Today, we call for unity and peace. We call for a stop to this targeted vandalism and seek to bring understanding and wholeness back to our community.
We believe that our differences make us stronger together than any of us could ever be on our own.
May these differences unite us instead of divide us as we work to create a better, safer tomorrow."