Peru continues to lag behind other Latin American countries on LGBTQ+ rights
Attempts to 'heal homosexuality' remain legally protected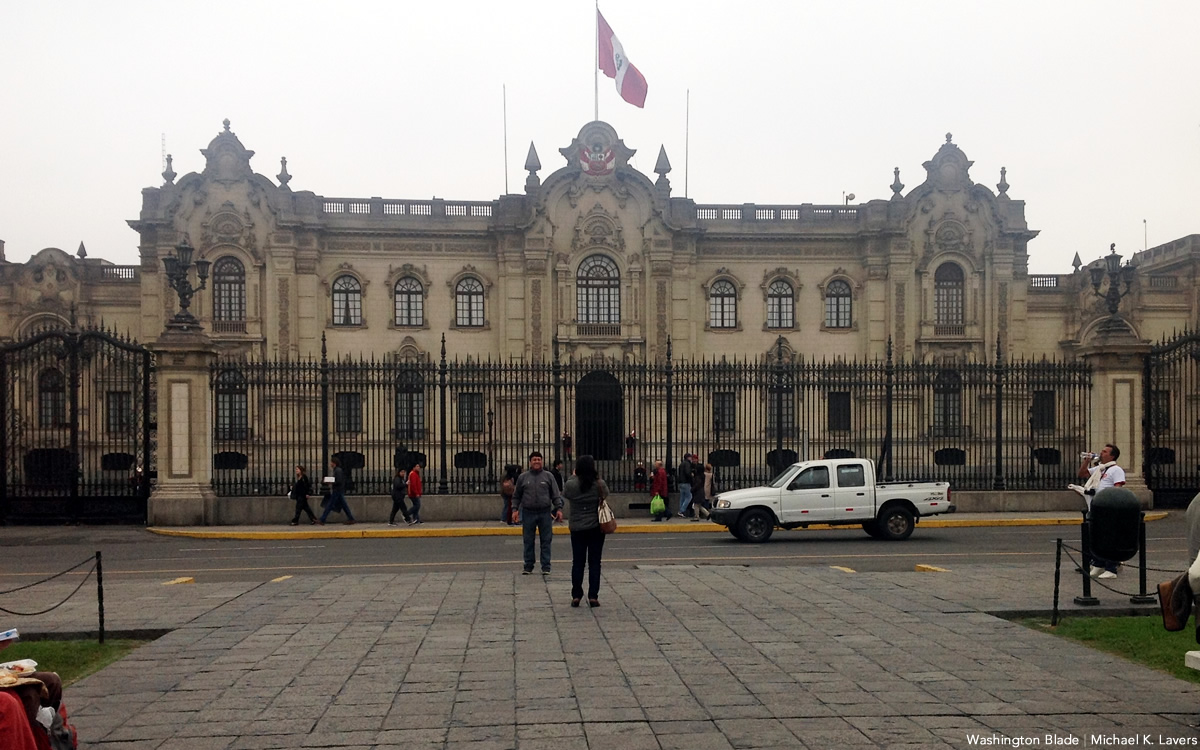 LIMA, Peru — Peru is one of the few Latin American countries without pro-LGBTQ+ laws, and this evident backwardness in comparison to neighboring countries translates into a lower quality of life for those who do not identify as heterosexual.
LGBTQ+ Peruvians are highly vulnerable because of their sexual orientation and gender identity, and they also lack a regulatory framework that recognizes and protects them. This reality makes it more difficult for them to fight for equal rights in the areas of health, education and work, among others.
So-called conversion therapy is still allowed in Peru, and attempts to "heal homosexuality" remain legally protected.
The Peruvian Ministry of Justice at the end of 2020 requested for the first time a survey that focused on the LGBTQ+ community. It revealed 71 percent of Peruvians considers LGBTQ+ people are the most discriminated group in the country.
The Inter-American Court of Human Rights in 2020 held the Peruvian state responsible for the rape and torture of Azul Rojas Marin, a Transgender woman, and ordered it to provide medical, psychological and/or psychiatric treatment and to prosecute the officers who tortured her. The ruling also called on Peru to track anti-LGBTQ+ violence in the country and develop a national strategy to respond to it.
None of this has been complied with so far, demonstrating the state's indifference to LGBTQ+ rights.
"LGBTI people are succinctly recognized in some regional or municipal ordinances at the local level, however, they have no recognition in any national legislation explicitly, which addresses their needs," George Hale, institutional development director of Promsex, a Peruvian LGBTQ+ rights group, told the Washington Blade.
Jorge Apolaya, who has been organizing Pride marches in Peru for years, said that "discrimination against LGBTQ+ people in the country is associated with a heterosexist culture that continues to permeate the different spheres of society, not only in public services that should be available to all people regardless of their sexual orientation and/or gender expression or identity, but also in families whose structures continue to violate non-heterosexual people."
Peruvian lawmakers recently passed a bill that eliminates the possibility of having comprehensive sexual education with a gender focus in schools, handing that power to parents. The country is one of the few in South America that allows it.
Most of the activists in Peru with whom the Blade spoke agree that previous governments have made no progress on LGBTQ+ rights, and that scenario will not improve because President Pedro Castillo, who took office last year, has publicly stated LGBTQ+ rights are not a priority for his administration.
Then-Congressman Carlos Bruce in 2014 came out as gay in an interview with a Peruvian newspaper. Alberto de Belaunde in 2016 became the first openly gay man elected to the Peruvian Congress.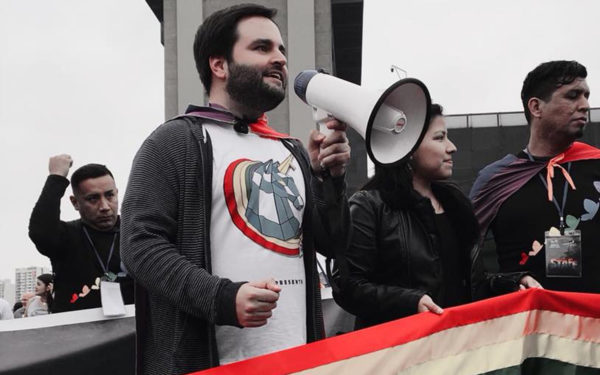 De Belaunde tried to pass various bills that his colleagues did not support. He did, however, manage to start a public debate about the lives of LGBTQ+ Peruvians and responded to hate speech.
De Belaunde told the Blade that "Peru is a country with a serious problem of inequality, where not all its citizens have the same rights. The LGBTQ+ community faces a serious problem of exclusion as they do not see basic rights recognized and respected, such as the right to identity or the right to equality, and this impacts their quality of life."
He also said the COVID-19 pandemic worsened the vulnerability of LGBTQ+ people, particularly trans people after former President Martín Vizcarra at one point implemented a "pico y género" rule that allowed people to leave their homes based on their gender. This regulation generated a wave of violence — mainly against Trans women — in Peru.
De Belaunde did not run for re-election last year, but two LGBTQ+ politicians entered Congress.
​​Susel Paredes from the center-left Purple Party became the first openly lesbian congressman in Peru. She also received the most votes of any woman who ran for Congress.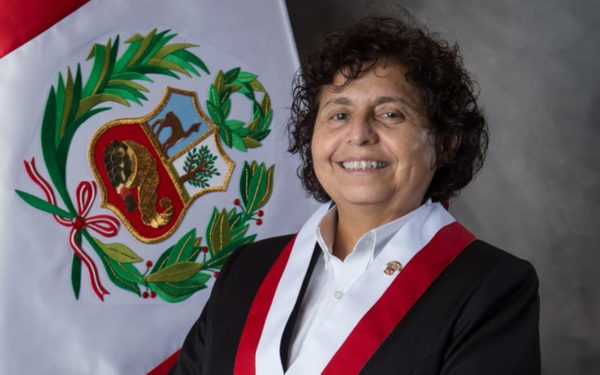 Alejando Cavero of the right-wing Avanza País party became the second openly gay man elected to Congress.
Paredes explained to the Blade from her office in Lima, the Peruvian capital, that she is currently working to pass a marriage equality bill and another that would protect people based on their gender identity. Paredes said civil unions are unacceptable "because we are looking for full equality, not special laws for us."
Cavero, on the other hand, has announced he will soon introduce a civil unions bill.
He is also considering the elimination of the word marriage, leaving it exclusively for the religious sphere. Paredes and some Peruvian LGBTQ+ activists do not support this strategy.
Paredes, however, acknowledged her expectations regarding the approval of equal marriage in this Congress have no possibilities. She therefore said she will support Cavero's civil unions bill.
"The possibilities that equal marriage will be approved are very limited and scarce due to the composition of the and scarce due to the composition of the Congress," emphasized Paredes. "It is a Congress that has some left-wing conservatives and some right-wing conservatives. And the Peruvian right wing is absolutely conservative, there is no modern liberal right wing."
"I believe that the civil union bill will be approved. But for that, we have to keep pushing for equal marriage. That way, the civil union bill will be approved faster and at last LGBTQ+ families will be able to have an institutionality," she stressed.
Paredes is currently seeking legal recognition of her 2016 marriage in the U.S.
She said she will bring her case to the Inter-American Court of Human Rights if Peru's Constitutional Court rules against her.
Gay man's murder in Argentina underscores growing hate crimes concerns
Alejo Portillo stabbed 42 times last month in Misiones province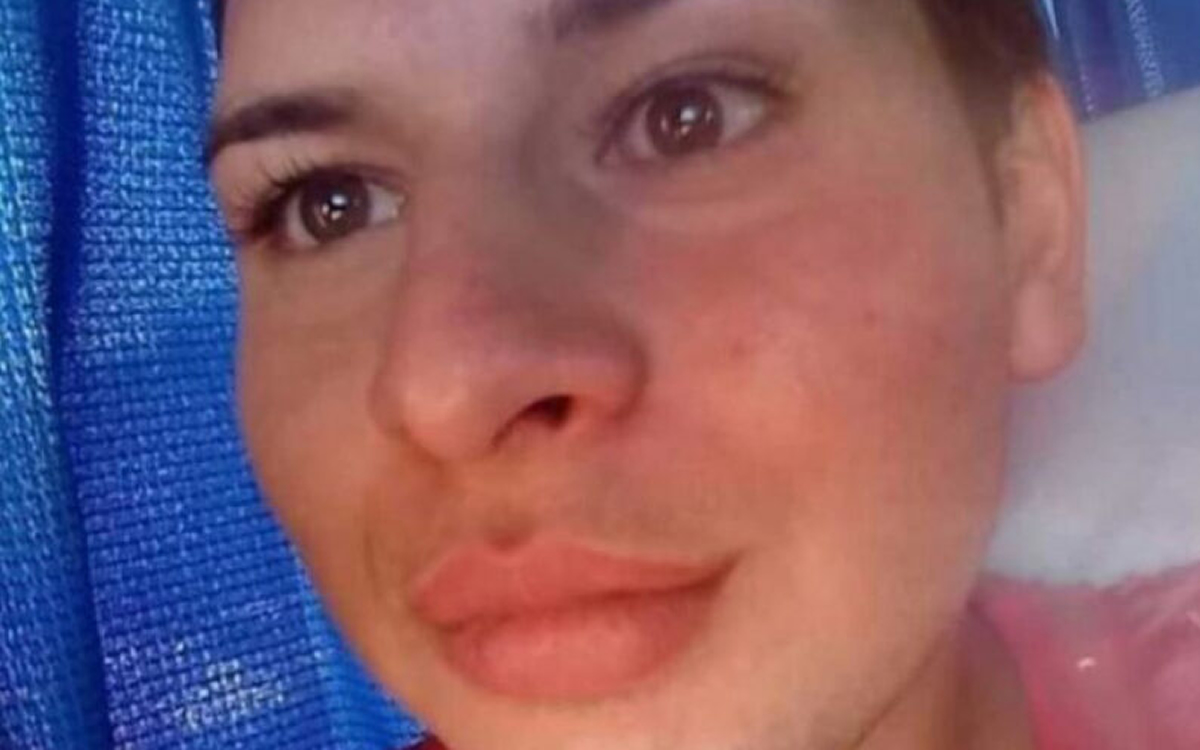 COLONIA AZARA, Argentina — Authorities in Argentina's Misiones province on Dec. 30 found a 20-year-old gay man dead with 42 stab wounds to his body.
Alejo Portillo was found in the town of Colonia Azara. His murder underscores an increase in hate crimes in Argentina over the last year, even though queer people have more rights than almost any other country in Latin America.
Data from the Lesbian, Gay, Bisexual and Trans Federation of Argentina indicates hate crimes based on sexual orientation and gender identity increased in Argentina in 2022. The group recorded 129 deaths last year, compared to 120 the previous year.
Portillo's mother, Alejandra Benítez, found his body after she tirelessly searched for him when the Argentine police refused to help her. She said she sensed that something "horrible had happened to him" from the moment her son disappeared.
The main suspect is a 20-year-old man with whom Portillo was in love and with whom he had a hidden relationship. Argentine media reports indicate Portillo's body was found naked and showed signs that he had been raped.
Benítez spoke with Misiones Cuatro TV, a local television station.
She said she saw her son for the last time on Dec. 28 when she said goodbye to him after he borrowed his sister's bicycle.
"He was invited by someone he knew to the place where my son went," said Benítez. "He wasn't going to go to that place for nothing. He knew who he was going to meet."
She said on Dec. 29 she was already worried because her son did not return to the house where he lived, and he was not answering her WhatsApp messages. Benítez began to search for him herself, even though she did not have access to a vehicle.
"I don't know what happened, I can't understand," Benítez told Misiones Cuatro TV. "My son was not hurting anyone."
A march took place in Colonia Azara a few weeks ago. Participants demanded justice for Portillo's death and urged authorities to classify it as a hate crime.
Trans Travestis No Binarie Maricas Gay y Lesbianas de Oberá Misiones, a local queer rights group known by the acronym TTNBMGLOM, condemned Portillo's murder and pointed out "we want to publicly pronounce our voices and feelings in relation to the murder of Ema Portillo (self-perceived as Alejo,) that occurred in the town of Azara-Misiones."
"In view of the facts, we believe it is important to highlight and underline that the homicide of Alejo Portillo is a case of hate crime," said TTNBMGLOM on Instagram. "Alejo was stabbed because he was homosexual, because of his orientation and gender identity. For being a person of non-heterosexual identity."
"Alejo Portillo's hate crime is clearly a symptom of the reality that LGTB existences and identities live in the province of Misiones, especially removed from the large urban epicenters," María Alejandro, a nonbinary activist from Misiones, told the Washington Blade, referring to Buenos Aires, the country's capital.
María Alejandro added "(people with) LGBT identities live in a situation of extreme discrimination, marginalization and violence. And this was what was happening to Alejo in his community. He was one of the few people who publicly expressed his identity and sexual orientation, therefore, he was clearly pushed towards exclusion and discrimination."
María Alejandro said "the particularity of the crime, the excessive and symbolic violence that provokes Alejo's death and the deep context of discrimination, stigmatization and marginalization that he lived in his community allow us to sustain that it is a hate crime. Alejo's body shows clear signs of an act committed with a high degree of violence. There are 42 stab wounds."
María Alejandro mentioned to Blade that they demand an investigation similar to the case of Evelyn Rojas, a Transgender woman who was murdered by her partner in Misiones.
Authorities determined Rojas' murder was a hate crime, and her partner last year received a life sentence.