Protest for Trans student viciously attacked ends with police response
Police say a male juvenile student had made comments to another student expressing a desire to aim an AR towards demonstrators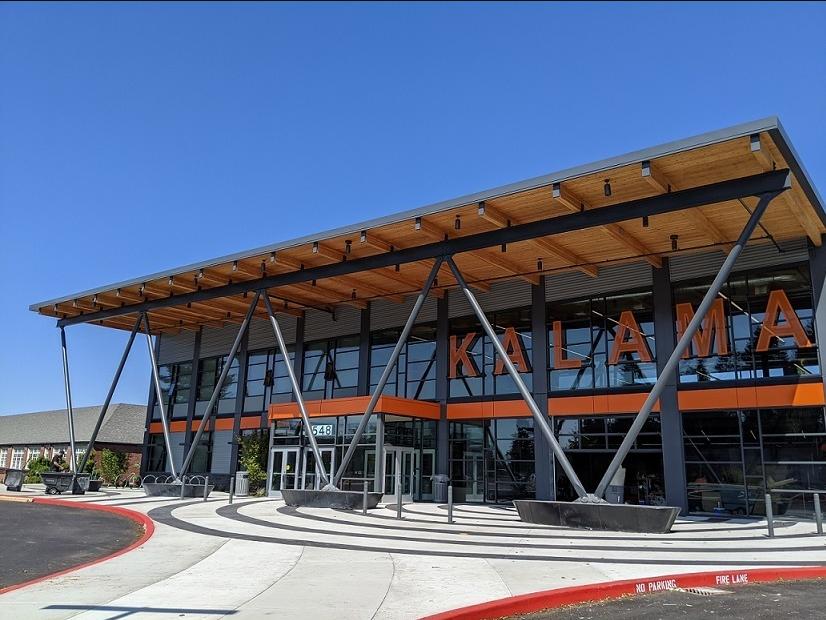 KALAMA, Wa. – Officers from the Kalama Police Department were summoned to the combined campus of Kalama High & Middle Schools due to reports that a student had made a threat of violence against a group of students assembled in front of the school peacefully demonstrating support for a trans student.
According to a spokesperson for Kalama Police in a statement released on Facebook, the schools were placed into immediate lockdown after responding law enforcement units determined that a male juvenile student had made comments to another student (not affiliated with the demonstration) expressing a desire to aim an automatic machine gun in the direction of the demonstrators.
A firearm was not seen and the suspect stated that he intended to go home.
Kalama PD was assisted and supported by the Cowlitz County Sheriff's Office, Woodland Police Department, Washington State Patrol, and Cowlitz Fire District #5. Assistance was offered by a number of other local law enforcement partner agencies.
The witness was concerned enough that they reported the statements to school administrators. The suspect could not be immediately located and his whereabouts were unknown.
Through investigation, the suspect was located and contacted by law enforcement off campus. He was transported to the police department for questioning and criminal charges will be forwarded to the county prosecutor's office.
Earlier in the month, a trans male student was assaulted in the school's halls and subsequently treated in the hospital. According to witnesses speaking to Portland, Oregon CBS affiliate KOIN 6 News, another student repeatedly kicked the trans student, who identifies as male, with steel-toe boots.
"The student had been on the ground, begging him to stop and he just kept going," Katrina Rick-Mertens, a sophomore told KOIN.
The assault technically happened after school hours, just as students were leaving for the day on Monday, June 6. The student has since returned to class, according to a spokesperson for the school district.
Multiple statements on social media posts of the Kalama Police Dept. along with statements made to KOIN reporters point to a hostile environment of bullying in both the high school and the middle school, particularly aimed at LGBTQ+ students.
Many parents and students are alleging that the school administrators are not taking reports of bullying seriously and that not enough proactive disciplinary measures are being implemented to stop the bullying, which in part led to Monday's protest and walk-out by students.
In an interview with KOIN 6 News, Kalama School District Communications Manager Nick Shanmac says, the district is always limited in what it can share about discipline because of student privacy protections.
"You do have this frustration that it appears on the surface that not enough is being done," Shanmac said. "There are a lot of emotions that we understand it can feel like that, it can feel like nothing is happening."
In addition to transphobic actions and homophobic remarks, incidents of Nazi salutes in classrooms and locker rooms are described by students in conversations with KOIN 6 and are also prominent on social media posts on Kalama community pages.
Two of those speaking out say they've repeatedly told school administrators how they have been victims.
"You'd think that after so many students go to them about hate speech and going to them that we need these bullies to stop, that they would do something. We shouldn't have to come to this point to rally together for them to listen to us," one student said.
Alaska Airlines's gendered dress codes are likely discriminatory
Washington State Commission on Human Rights rules uniform policy that requires gendered dress & grooming standards is discriminatory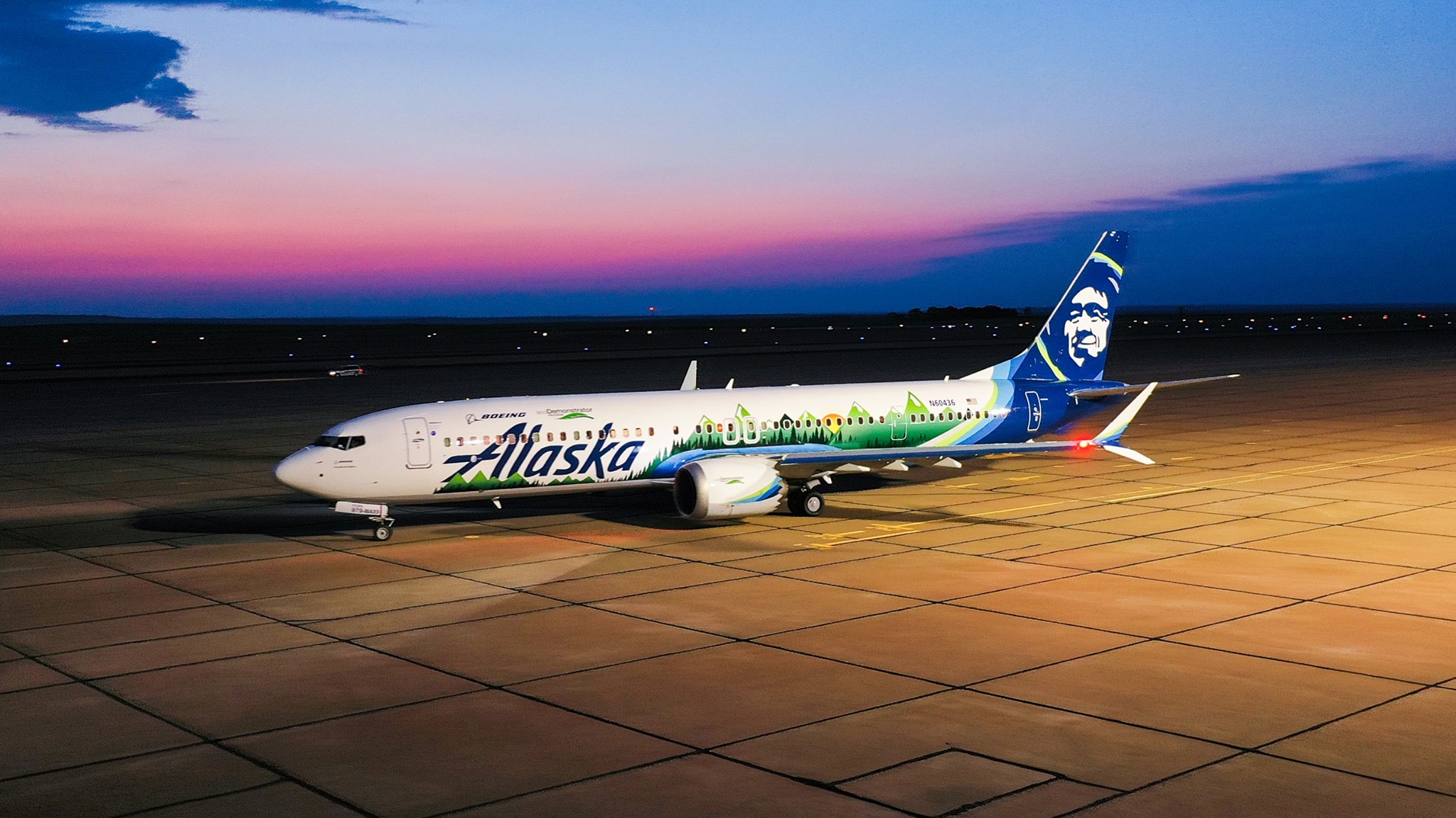 OLYMPIA – The Washington State Commission on Human Rights today issued a reasonable cause finding of discrimination against Alaska Airlines over the company's enforcement of a uniform policy that requires flight attendants to conform to a rigid set of gendered dress and grooming standards.
The case dates from a complaint against the airline by Justin Wetherell, a non-binary flight attendant and flight-attendant instructor for the airline based in Seattle. Wetherell with the assistance of the ACLU of Washington filed the complaint in December of 2020.
According to the ACLU, the uniform policy comprehensively regulates every aspect of a flight attendant's appearance by requiring them to wear either the "masculine" or "feminine" uniform, which in turn dictates whether employees may wear dresses or skirts, whether employees may wear lipstick or facial hair, what color shoes employees may wear, and whether employees may wear ties or neck scarves.
"The uniform policy places a particularly heavy burden on non-binary employees, but the uniform's policy also harms any flight attendant who does not fit Alaska Airlines' preferred image of either male or female," said Joshua Block, senior staff attorney with the ACLU's LGBTQ & HIV Project. "By forcing our client and countless other employees to adhere to Alaska Airlines' rigid gender categories, the uniform policy demeans employees who do not conform to gender stereotypes and interferes with their ability to do their jobs."
In its findings the commission found the airline's dress code forced Wetherell "to try fitting into a binary uniform system despite identifying as neither male nor female and making multiple requests for exceptions to the uniform policy that would have allowed them to dress and groom according to their gender identity."
"The illegal and discriminatory uniform policy maintained by Alaska Airlines forces employees like me to dress and groom in a manner inconsistent with our gender identities and gender expressions," said Wetherell. "There is no reason for the airline to continue to enforce this illegal policy – other than to maintain an outdated and discriminatory ideal of gender."