Homophobic Temecula Councilmember rails against Pride proclamation
In her remarks, she espoused views that are considered homophobic and she referred to "sexual lifestyle" and "sexual preference" repeatedly
TEMECULA, Ca. – A City Council Meeting to thank the councilmembers for their Pride Proclamation and to support the LGBTQ+ high school groups who were recognized was derailed when a video of City Councilmember Jessica Alexander was shown as a courtesy as she said that she was out sick with the flu.
In her recorded remarks, she espoused views that are considered homophobic and she referred to "sexual lifestyle" and "sexual preference" repeatedly. Then claiming her allegiance as a Christian she insisted she could not in "good faith" support the proclamation she deemed harmful and wrong.
According to local media outlets, separately, she has also targeted the local Drag Queen shows and a Drag Queen Story Hour labeling them as "grooming" and has previously made references to LGBTQ+ people as pedophiles.
Alexander has also been accused of making racist remarks following an incident last year over a statement she made during the April 13, 2021 city council discussion on returning to in person meetings drawing a parallel between being forced to wear masks in order to meet in person and Rosa Parks making the decision to stand up and sit in the front of the bus. 
WATCH: Councilmember Alexander's homophobic ranting starts at about the 7:50 mark:
Newsom to hold oil industry accountable for price gouging
Governor calls special session to pass price gouging penalty on oil companies, push new efforts to increase transparency & accountability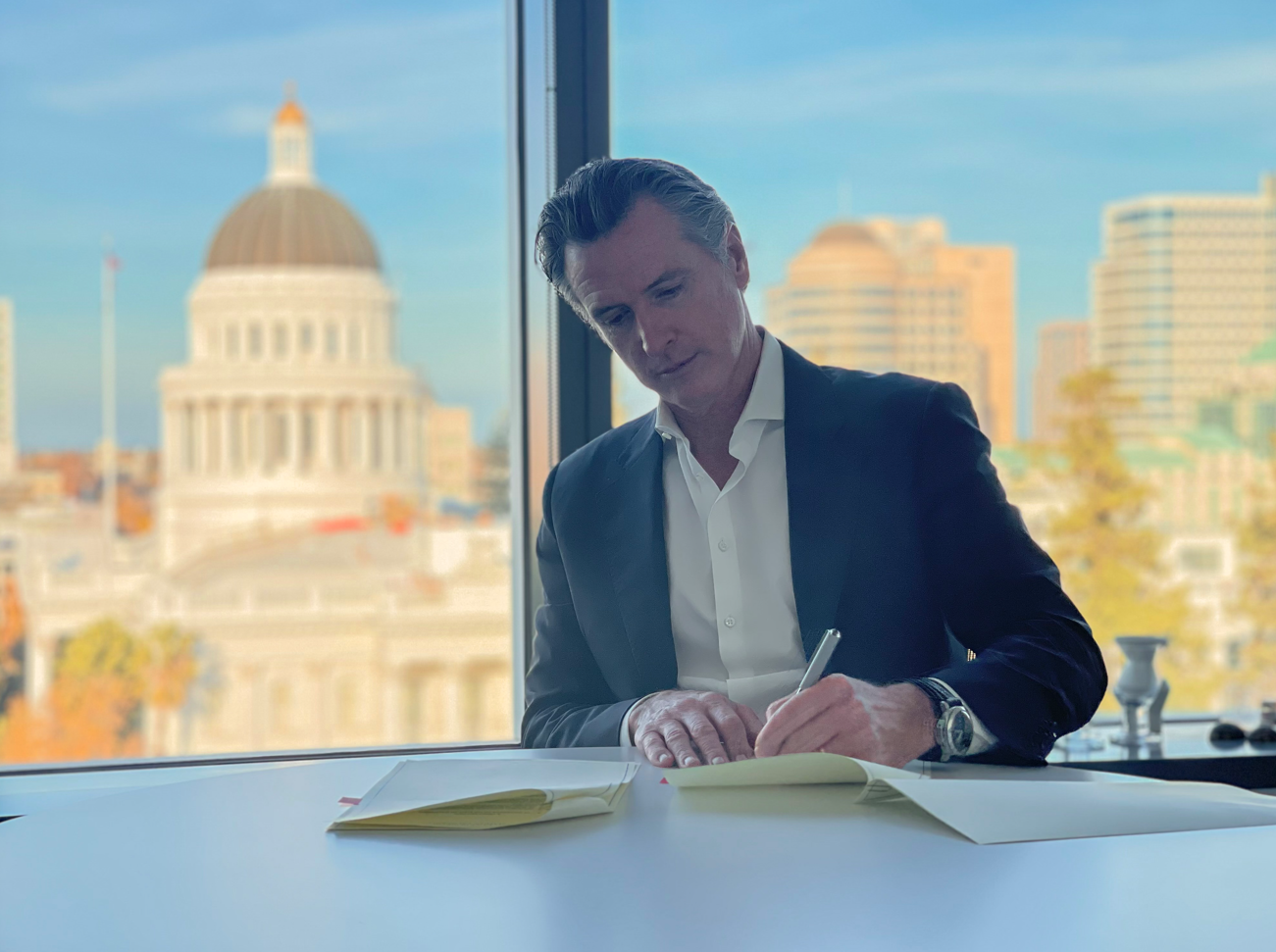 SACRAMENTO – As oil companies continue to evade questions about unexplained gas price increases, Governor Gavin Newsom today convened a special session of the California Legislature on December 5 to pass a price gouging penalty on oil companies that will keep money in Californians' pockets.
The Governor's action comes on the heels of a state hearing yesterday – which five major oil refiners refused to attend – to investigate this fall's unprecedented spike in gasoline prices. This spike in gasoline prices resulted in record refiner profits of $63 billion in just 90 days, disproportionately affecting low- and middle-income families.
"Big oil is ripping Californians off, and the deafening silence from the industry yesterday is the latest proof that a price gouging penalty is needed to hold them accountable for profiteering at the expense of California families," said Newsom. "I'm calling a special session of the Legislature to do just that, and to increase transparency on pricing and protect Californians from outrageous price spikes in the future."
This fall's spike occurred while crude oil prices dropped, state taxes and fees remained unchanged and gas prices did not increase outside the western U.S., so the high prices went straight to the industry's bottom line.
During the special session, the Legislature will also consider efforts to empower state agencies to more closely review gas costs, profits and pricing as well provide the state with greater regulatory oversight of the refining, distribution and retailing segments of the gasoline market in California.
Taking action to lower prices at the pump, Governor Newsom in September ordered the switch to winter-blend gasoline and demanded accountability from oil companies and refiners that do business in California. Since California's record-high gas prices of $6.42, the Governor's actions have reduced those prices to $4.95 most recently – a decrease of $1.47 since the peak.

In the third quarter of 2022, from July to September, oil companies reported record high profits:
The text of the Governor's proclamation convening a special session can be found here.