Blinken holds roundtable with LGBTQ+, intersex journalists at State Department
Brittney Griner, Saudi Arabia among issues discussed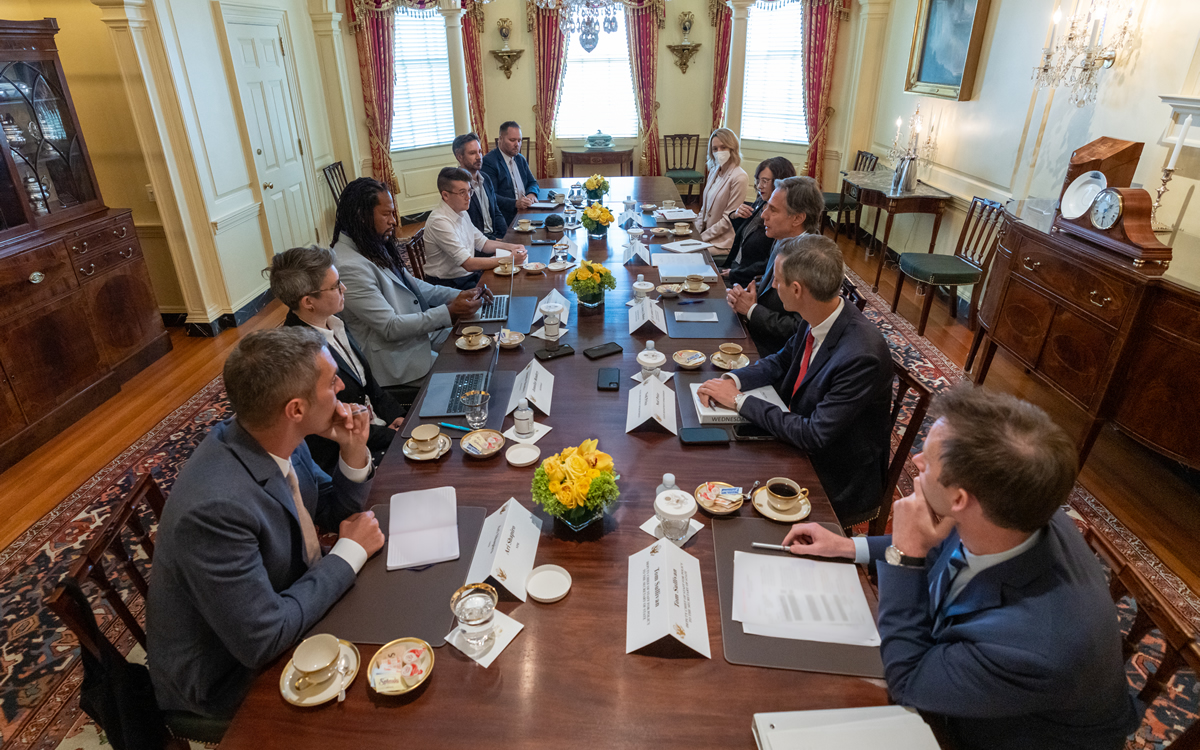 WASHINGTON — Secretary of State Antony Blinken on this week reiterated the promotion of LGBTQ+ and intersex rights around the world is a key element of U.S. foreign policy.
"We are determined, starting with our boss, the president, that the United States be a champion for these rights around the world and a defender of the rights when they are under siege," said Blinken on Wednesday during a roundtable with six LGBTQ+ and intersex reporters at the State Department. "Unfortunately, this is something that we see, you know very well, to be the case all too often in all too many places: Basic human rights, out of reach, under threat, active rollback in many places. And for that reason we try to focus all of our missions in our embassies as well as the senior officials here on the challenges that we see."
The Washington Blade is among the media outlets the State Department invited to the roundtable, which was the first time a secretary of state sat down with a group of LGBTQ+ and intersex journalists during Pride Month. Jessica Stern, the special U.S. envoy for the promotion of LGBTQ+ and intersex rights abroad, and State Department spokesperson Ned Price, who is openly gay, are among those who attended the roundtable with Blinken.
The roundtable took place a day after a Russian court once again extended the detention of Brittney Griner, a center for the Phoenix Mercury and a two-time Olympic gold medalist who is a lesbian and married to her wife.
The State Department has determined that Russia "wrongfully detained" Griner at Moscow's Sheremetyevo Airport in February after customs inspectors found hashish oil in her luggage.
Blinken on May 14 spoke with Griner's wife, Cherelle Griner.
Representative for Special Envoy for Hostage Affairs and Cultural Affairs. Officials with the State Department's Office of the Special Presidential Envoy for Hostage Affairs and Bureau of Educational and Cultural Affairs on Monday met with Griner's teammates to discuss her detention and efforts to secure her release.
"We're very much engaged with them," said Blinken.
He added the State Department is "very focused" on securing Griner's release.
"We are determined to bring her home along with Paul (Whelan, an American citizen who is serving a 16-year prison sentence in Russia after a court convicted him of spying) and for that matter, any and every American who is being unjustly detained anywhere in the world," said Blinken. "It's something that I am personally focused on, and I want to leave it at that because it is obviously an ongoing issue. But just know that this is a matter of intense focus for us."
Trevor Reed, a former U.S. Marine who had been in a Russian custody since 2019, returned to the U.S. in late April after the Kremlin released him in exchange for Konstantin Yaroshenko, a Russian citizen who had been in an American prison on drug trafficking charges.
"We are working day and night relentlessly to bring Brittney, to bring Paul home, to bring every American who's unjustly detained around the world," said Price.
Price further described the decision to extend Griner's detention through at least July 2 as "an injustice on top of broader injustice."
"She should be released," said Price.
LGBTQ+, intersex rights part of 'efforts to defend democracy'
President Biden in February 2021 signed a memo that committed the U.S. to promoting LGBTQ+ and intersex rights abroad as part of his administration's overall foreign policy. The White House four months later appointed Stern, who was previously the executive director of OutRight Action International.
Blinken noted the State Department in April began to issue passports with "X" gender markers. Blinken also highlighted the U.N. General Assembly's adoption of a free elections resolution last November that specifically includes sexual orientation and gender identity.
Price during a May 2021 interview with the Blade said the decriminalization of consensual same-sex sexual relations is one of the Biden administration's five priorities in its efforts to promote LGBTQ+ and intersex rights around the world. Stern recently noted "among a wider set of priorities, marriage equality is one element of our longstanding and ongoing commitment to advance the rights of LGBTQI+ persons."
Blinken during the roundtable said U.S. efforts to promote LGBTQ+ and intersex rights around the world are "attached to our own efforts to defend democracy and human rights around the world."
"This is a deadly serious time around the world," said Blinken. "And in some ways whether or not the rights of this community remain protected or defended and advanced or whether they are being increasingly trampled on is the canary in the coal mine because we know as go the rights of critical groups, ultimately so goes everyone, so that's another reason we've got to be so attentive to this."
"If threats, acts, violence, repressive repression, laws are being increasingly wielded against the LGBTQ community, then you can almost bet that that's going to be expanded to other groups, other communities," he added. "It's indicative of an even larger problem."
The roundtable took place two days after the White House announced Biden would travel to Saudi Arabia in July.
The kingdom is among the handful of countries in which consensual same-sex sexual relations remain punishable by death.
"The president will be bringing up rights issues across the board when he's in Saudi Arabia, as he does in any country where we have or he has concerns," said Blinken in response to the Blade's question about the trip. "As he said the other day, his views on human rights have not changed. The challenge, and I think the responsibility that we have, is to make sure that we are most effectively advancing the issues of values of this country."
Blinken said the U.S. welcomes the Saudi government's efforts to combat extremism — 15 of the 19 men who carried out the Sept. 11 terrorism attacks were Saudi citizens — and to counter Iran's influence in the Middle East. Blinken also noted the country's role in the continued ceasefire in Yemen.
"We have an opportunity … to maybe have something enduring in terms of the longer lasting cease fire and peace negotiations that profoundly advances our values, as well as our interests in putting in the rights of people of all kinds in Yemen who've been suffering terribly," he said.
"At the same time, we have been very determined from day one to recalibrate the relationship, not rupture it, recalibrate, because we had concerns that it wasn't as effectively as it could be advancing our own interests and our own values," added Blinken. "So, we took the time to do that."
Blinken noted the State Department has used the "Khashoggi Ban" — named after Jamal Khashoggi, a Washington Post columnist who was killed inside the Saudi Consulate in Istanbul in 2018 — to sanction more than 70 Saudi citizens and others who have targeted journalists, government critics and others in a third country. Blinken also told the Blade that he raises "individual cases where we have concerns, as well as systemic challenges" with Saudi Foreign Minister Faisal bin Farhan Al-Saud during their meetings.
"We have a real engagement on these issues," said Blinken. "We've also seen some positive steps on individual cases, but there are also systemic challenges."
"It's a long way of saying that there are complex issues," he added. "Human rights, including LGBTQI rights, are something that is central to our foreign policy, but it's not the totality of it. And everything has to be reflected in what we do and we have to make a judgment, which may be right or maybe wrong, about what is the most effective way to advance these issues in this agenda."
Blinken told the Blade that he is "quite confident that everything I've just said to you will be reflected in what the president does and says when he's in Saudi Arabia."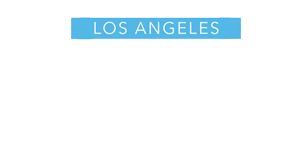 U.S. ambassador to Switzerland, Liechtenstein sits down with Blade
Scott Miller married to Gill Foundation founder Tim Gill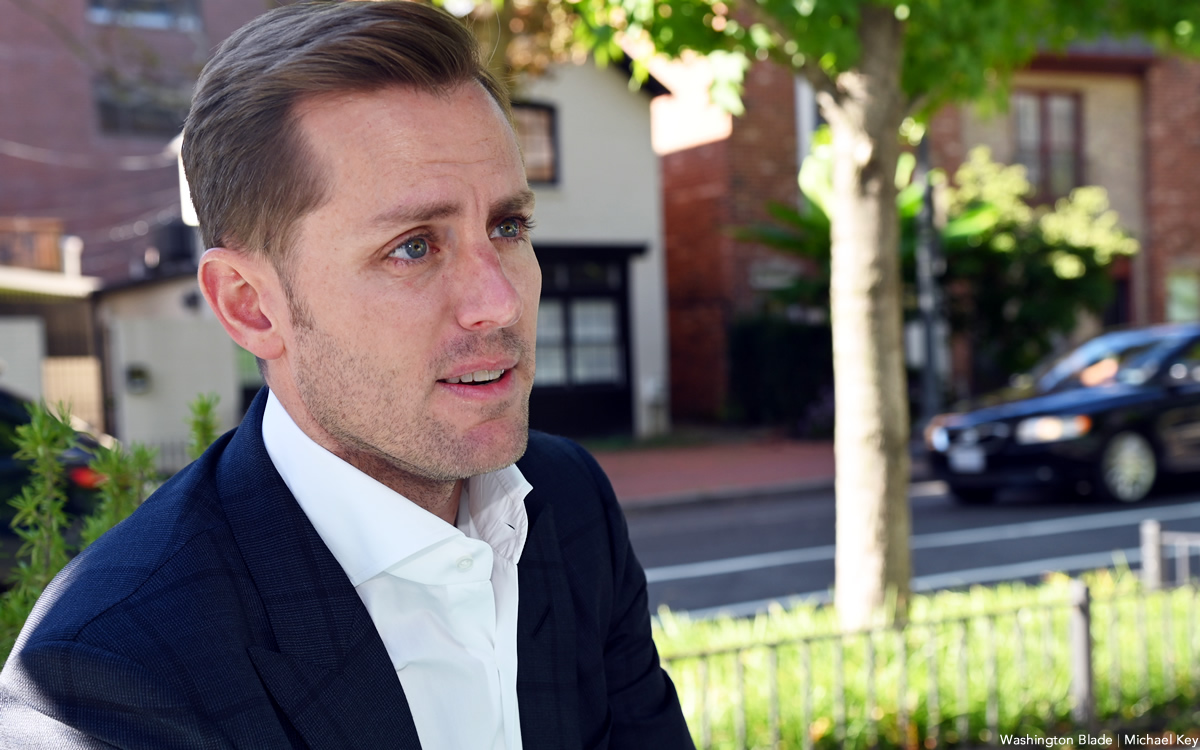 WASHINGTON — A law that extended marriage and adoption rights to same-sex couples in Switzerland took effect on July 1, 2022, three days before the Fourth of July. Scott Miller, the openly gay U.S. ambassador to Switzerland and Liechtenstein, on that day noted the marriage and adoption equality law in a speech that marked the Fourth of July.
"The Swiss constitution states, 'the Swiss Confederation shall … ensure the greatest possible equality of opportunity among its citizens.' This is a powerful statement which acknowledges equality as one of the most basic principles of democracy," said Miller. "Today, this is especially true as we celebrate the legalization of same-sex marriage and the right of adoption."
"Tim (Gill) and I know very acutely what it means when a government, and the rest of the citizens of a country, say you are entitled to the same rights and benefits to live happily in love who you love," added Miller. "So, I am immensely … immensely proud that we get to celebrate our Independence Day on this historic day in Switzerland."
Miller, whose husband, Tim Gill, founded the Gill Foundation, assumed his post last December after the U.S. Senate confirmed him. Miller is one of seven openly gay and lesbian American ambassadors.
Miller on Sept. 23 told the Washington Blade during an interview in D.C. that his Fourth of July speech "was perhaps one of the more meaningful aspects of my ambassadorship so far."
"I talked about the expansion of rights and our work to make a more perfect union," he noted. "Tying that to equality was, I think, one of the most profound moments of this experience thus far."
Miller spoke at first Liechtenstein Pride in June
Miller was previously an account vice president of the Switzerland-based UBS Wealth Management bank in Denver. Miller also co-chaired the Gill Foundation's board of directors until the U.S. Senate confirmed his ambassadorship.
Miller while in D.C. attended the Global Chiefs of Mission Conference at the State Department and visited the Defense Security Cooperation Agency. Miller also attended Elton John's performance at the White House that took place hours after he spoke with the Blade.
Miller noted he has known President Joe Biden "from when he was a senator, and my work with him started on LGBTQ rights."
"Needless to say, when he called last April I was shocked," said Miller, referring to Biden's decision to nominate him for the ambassadorship. "I had never really considered that as a possibility."
Biden in February 2021 signed a memo that committed the U.S. to promoting LGBTQ+ and intersex rights abroad as part of his administration's overall foreign policy.
Miller said his embassy has "a depth of relationships with the LGBTQ community and activists and organizations in Switzerland and Liechtenstein."
Liechtenstein, a small and predominantly Roman Catholic country that has yet to extend marriage rights to same-sex couples, in June held its first-ever Pride event. Miller was among those who organizers invited to speak.
"It will be a discussion that I think activists will have to work on a lot," he said, referring to marriage equality efforts in Liechtenstein. "I will support (them) in any way I can."
Miller said he was not surprised that Biden issued the foreign policy memo, but he added he "knew coming into this where his heart was on LGBTQI+ issues."
"I didn't really need a memo or any directive from the State Department," Miller told the Blade. "I'm the president's personal envoy. To know that I am going to be able to continue the same work that I was doing and have this different platform and help people improve lives, there's a profound responsibility with that."
"I'm glad obviously that it's been further directed to my other colleagues, but it was work that I was doing," he added.
Countries that seek to curtail LGBTQ+ rights 'an outlier'
Miller spoke with the Blade against the backdrop of efforts in Hungary, Poland and other European countries to curtail LGBTQ+ and intersex rights. Giorgia Meloni, the anti-LGBTQ+ and intersex head of Italy's far-right Brothers of Italy party, is poised to become the country's next prime minister after general elections that took place on Sept. 25.
"I'm so entirely focused on Switzerland and I'm lucky that we are in a position of stepping forward and advancing rights and extending more rights to people," said Miller. "There will always be a push pull on any civil rights costs. We see that even in our own country here as it relates to women's reproductive rights, and disability rights. So ultimately, I look at this sense that progress will be made. It won't always be linear, and it won't always be without taking a step backwards at time."
"This is where leadership matters and to have my president, our president, be a leader on this sends a message to those other countries that you're going to be an outlier in the eyes of democracy if this is how you treat a portion of your community," he added. "That's the messaging we need to continue to spread, but obviously it's an immense concern whenever you have a leader starting to single out any individual part of a society."
Miller also praised the Swiss government's response to the war in Ukraine.
He noted Switzerland adopted EU sanctions against Russia days after the war began on Feb. 24. Miller also pointed out Switzerland has welcomed Ukrainian refugees into the country, and his embassy has worked to process visas that would allow them to travel to the U.S.
"Europe's response has been good, and Switzerland's has been good, but again the leadership of the United States on this issue has brought us closer together with Europe in a way that I hadn't experienced in my lifetime," said Miller.