LGBTQ+ groups commemorate Juneteenth
Emancipation Proclamation reached Galveston, Texas, on June 19, 1865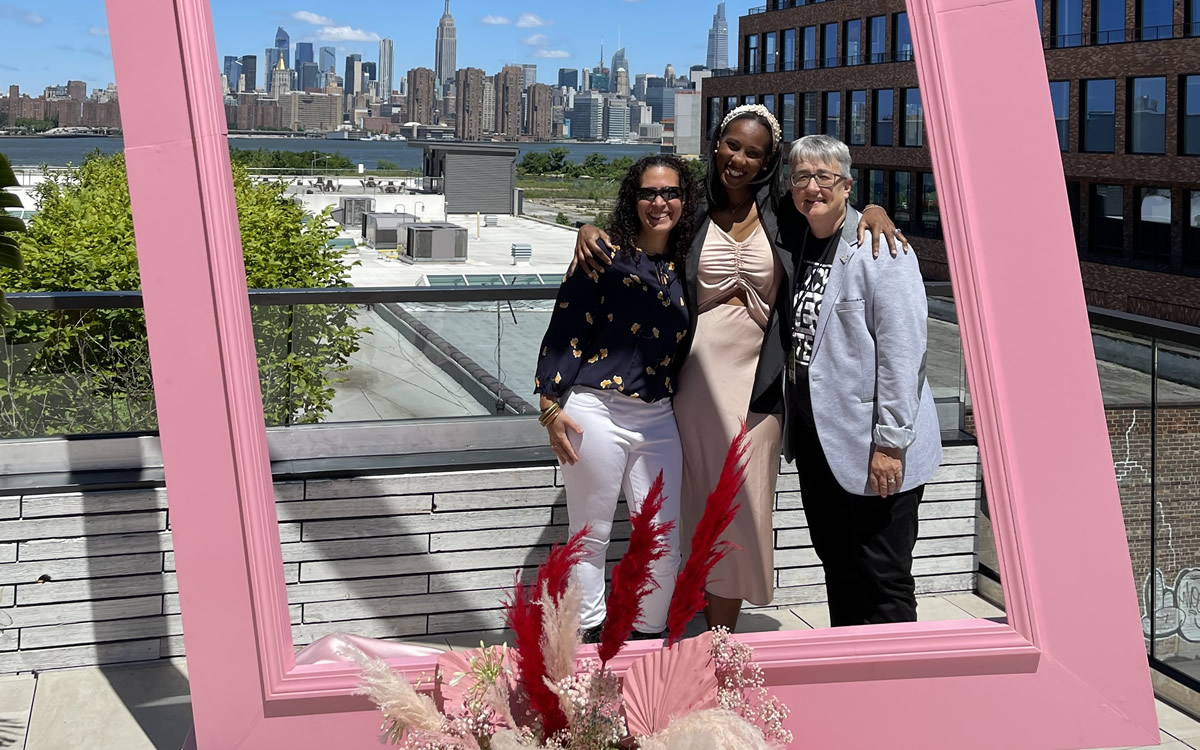 WASHINGTON — President Biden last year signed the "Juneteenth National Independence Day Act" into law, officially designating June 19 as a federal holiday. This legislation was passed after years of advocacy — spearheaded by 95-year-old Opal Lee — pushing for federal recognition of the day in 1865 when the news of the Emancipation Proclamation was delivered to Galveston, Texas, freeing the last remaining enslaved people.
The Juneteenth holiday has been recognized in Texas since 1980, but it made its way to the federal level in 2021 in the wake of Black Lives Matter movement and a national reckoning over police violence, slavery's legacy and the ongoing toll of racism.
Although June was designated as LGBTQ+ Pride Month long after the events of Juneteenth in 1865, the two holidays are more than just coincidentally related.
The Stonewall riots — which kickstarted the gay rights movement just over 100 years after Juneteenth — involved mainly Black and brown patrons of the Stonewall Inn. Drag performer and gay rights activist Stormé DeLarverie is even rumored to have thrown the first punch. In the days of protests that followed, queer Black women like Marsha P. Johnson and Miss Major Griffin Gracey became crucial leaders in the movement for LGBTQ+ rights.
To honor this intersectional history, LGBTQ+ around the country are observing the country's newest federal holiday with a mix of festivity and on-the-ground activism.
In celebration of Juneteenth, New York City Pride kicked off the weekend with a brunch highlighting the stories and culinary expertise of six Black LGBTQ+ chefs. The event highlighted queer Black folks making waves in the business sector and is part of a larger slate of events being hosted as part of New York City Pride.
Cathy Renna, communications director for New York City Pride, said that the organization does its best work using an intersectional approach that lasts far beyond the month of June.
"We look at our work through the intersectional lens of, gender, sexual identity, gender identity, race, class, ability. All of those are things we take into account, and if you look at the work that we do you can see it — not just during the month of Pride," Renna said. "Whether it's looking at what could be potentially happening with the Roe v. Wade decision since the leaked draft came out a little over a month ago, we have been trying to help people in the community understand how this could be so impactful for trans and queer folks and for Black and brown communities. We did a joint partnership project with TransLash, which told the stories of Trans people of color whose lives were impacted because of either access or lack of access to reproductive healthcare. So, [intersectionality] is always a top priority."
At the National Black Justice Coalition, intersectionality is also part of their DNA: The organization seeks to empower the Black LGBTQ+ community through "coalition building, federal policy change, research, and education."
National Black Justice Coalition Deputy Executive Director Victoria Kirby York highlighted several ways that NBJC is commemorating Juneteenth with activism and grassroots organizing.
"We've been celebrating Juneteenth through our policy agenda, which includes passing HR 40 or getting an executive order signed from President Biden to establish a commission on reparations. [On June 16] we joined other civil and human rights organizations to install flowers that look like the Pan-African flag right in front of the White House, to call on President Biden to sign an executive order that would help do this," York said. "A commission on reparations would help to really detail the federal government's roles and others' roles in the institution of slavery and the many anti-Black policies that followed the emancipation of those who were enslaved."
As Biden said in a statement marking the one-year anniversary of Juneteenth's designation as a federal holiday, Juneteenth is as much a promise of continual improvement as it is a recognition of past emancipation.
In his statement, Biden wrote "it's not enough to just commemorate Juneteenth. Emancipation marked the beginning, not the end, of America's work to deliver on the promise of equality. To honor the true meaning of Juneteenth, we must not rest until we deliver the promise of America for all Americans."
For York, one way that LGBTQ+ groups can help to deliver on this promise is by throwing their support behind the black community and returning the favor of intersectional allyship.
"There are organizations that are partnering with existing Juneteenth events, so instead of LGBTQ groups creating their own activities for Juneteenth, using it as an opportunity to support and send your members to existing Juneteenth events, some of which have been going on for decades," York said. "There are still a number of Black community members who feel like our community as a whole was pushed to be supportive and to stand up for the LGBTQ community around marriage and a whole host of other things, and [the LGBTQ] community doesn't always return the favor very well. So, in some ways the best thing to do is to show up — to show up at that community Juneteenth festival that is being held to mark the holiday."
"Go ahead and show that we are visible at Juneteenth events in the same way that we want the black community to be welcomed at Pride events," added York.
Kelley Robinson, a Black, queer woman, named president of HRC
Human Rights Campaign announces its next president after a year-long search after the board of directors terminated its former president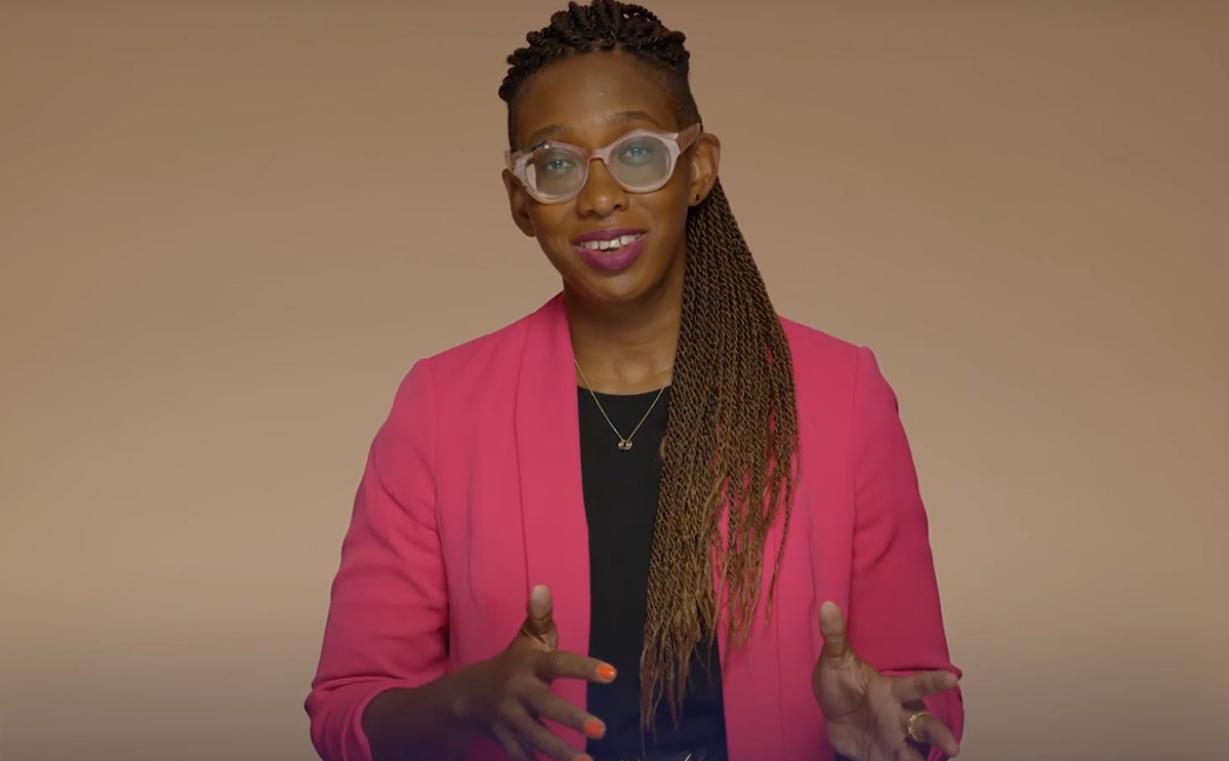 WASHINGTON – Kelley Robinson, a Black, queer woman and veteran of Planned Parenthood Action Fund, is to become the next president of the Human Rights Campaign, the nation's leading LGBTQ group announced on Tuesday.
Robinson is set to become the ninth president of the Human Rights Campaign after having served as executive director of Planned Parenthood Action Fund and more than 12 years of experience as a leader in the progressive movement. She'll be the first Black, queer woman to serve in that role.
"I'm honored and ready to lead HRC — and our more than three million member-advocates — as we continue working to achieve equality and liberation for all Lesbian, Gay, Bisexual, Transgender, and Queer people," Robinson said. "This is a pivotal moment in our movement for equality for LGBTQ+ people. We, particularly our trans and BIPOC communities, are quite literally in the fight for our lives and facing unprecedented threats that seek to destroy us."
The next Human Rights Campaign president is named as Democrats are performing well in polls in the mid-term elections after the U.S. Supreme Court overturned Roe v. Wade, leaving an opening for the LGBTQ group to play a key role amid fears LGBTQ rights are next on the chopping block.
"The overturning of Roe v. Wade reminds us we are just one Supreme Court decision away from losing fundamental freedoms including the freedom to marry, voting rights, and privacy," Robinson said. "We are facing a generational opportunity to rise to these challenges and create real, sustainable change. I believe that working together this change is possible right now. This next chapter of the Human Rights Campaign is about getting to freedom and liberation without any exceptions — and today I am making a promise and commitment to carry this work forward."
The Human Rights Campaign announces its next president after a nearly year-long search process after the board of directors terminated its former president Alphonso David when he was ensnared in the sexual misconduct scandal that led former New York Gov. Andrew Cuomo to resign. David has denied wrongdoing and filed a lawsuit against the LGBTQ group alleging racial discrimination.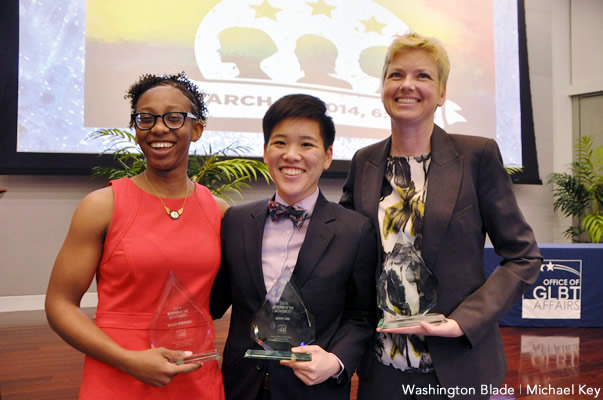 "Kelley is widely respected for her work and leadership creating diverse winning coalitions, building political power with a focus on underserved and the most marginalized communities, and creating programs that change culture," HRC Board Chairs Morgan Cox and Jodie Patterson said Tuesday in a joint statement.
ONE Archives Foundation names Tony Valenzuela as its new head
Will be the first Latinx person to lead ONE Archives Foundation as it readies to mark its 70th anniversary in November 2022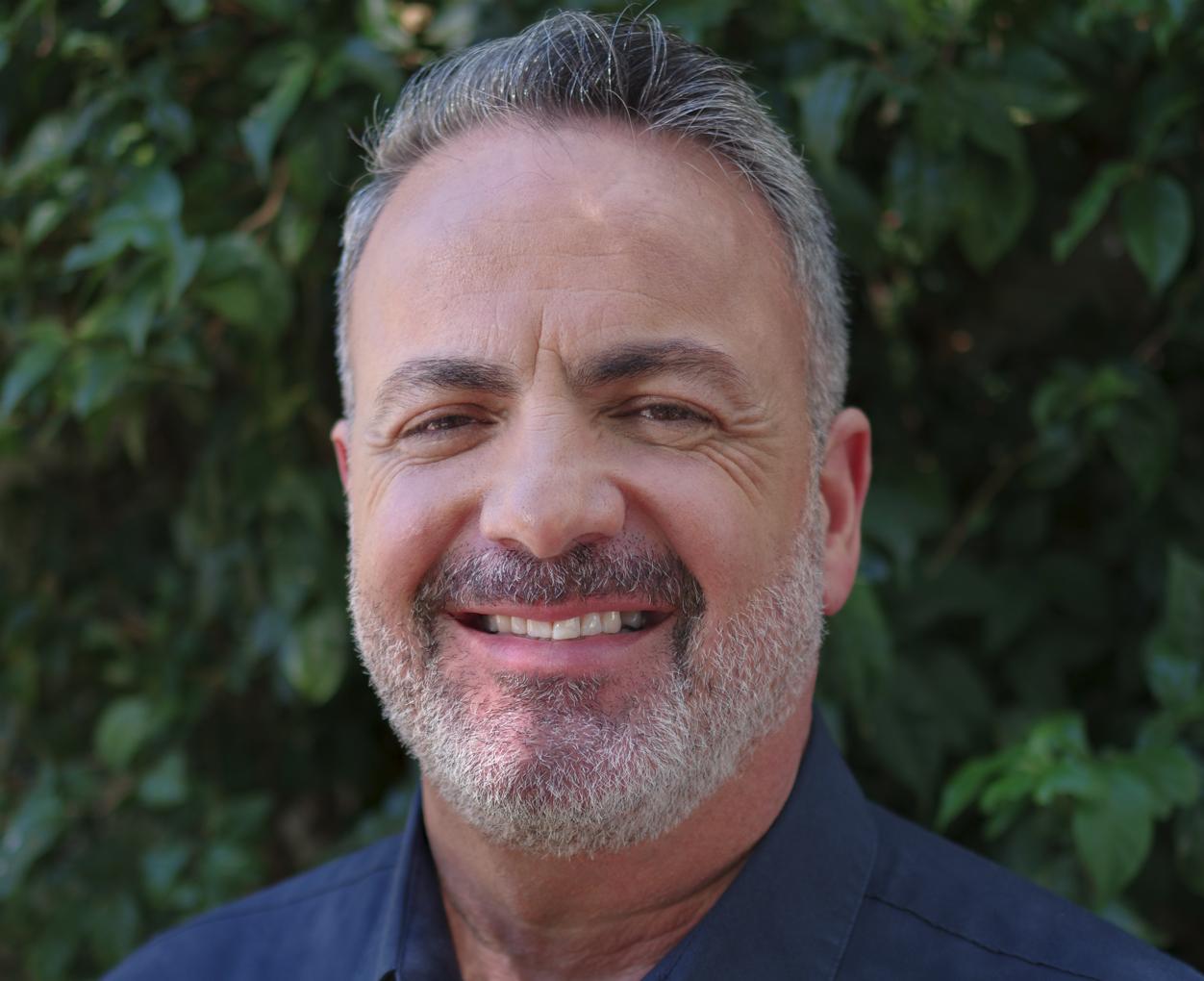 LOS ANGELES – The LA-based ONE Archives Foundation, the oldest active LGBTQ+ organization in the United States announced Tuesday that the organization had selected a new executive director to succeed outgoing long-time Executive Director Jennifer C. Gregg.
Tony Valenzuela has been named as its new Executive Director. Valenzuela, a longtime LGBTQ+ activist and nonprofit leader is the first Latinx person to lead ONE Archives Foundation as it readies to mark its 70th anniversary in November 2022. Valenzuela succeeds Gregg, who had been the organization's head since 2016.

"Tony is admired and loved by the LGBTQ+ nonprofit community," said Chiedu Egbuniwe, Board Chair of ONE Archives Foundation. "With unparalleled leadership experience, strong relationships, and boundless enthusiasm, Tony is the ideal leader for the organization. We are excited to work with him in our mission to keep queer history visible and to advance our vision of a safe future for all LGBTQ+ people."
Valenzuela was most recently the Executive Director of the Los Angeles-based nonprofit the Foundation for The AIDS Monument (FAM), which is dedicated to installing a world-class monument in West Hollywood Park to memorialize lost loved ones and educating the public about the historical achievements of HIV/AIDS activist communities. Prior to FAM, he served as the Executive Director of Lambda Literary, the nation's premier queer literary arts nonprofit, leading the organization for nearly a decade of sustained growth. While at Lambda Literary, Valenzuela founded the LGBTQ+ Writers in Schools program, the first ever queer educational initiative in the K-12 New York City public schools system.

"I'm thrilled to step into the role of Executive Director at ONE Archives Foundation as this storied organization prepares to celebrate its 70th anniversary," said Valenzuela. "Although our work for social justice is never done, understanding our LGBTQ+ history provides us with inspiration and a roadmap to combat the prejudice and discrimination we continue to face today."
Founded in 1952, ONE Archives Foundation is the oldest active LGBTQ+ organization in the United States and is dedicated to telling the accurate stories and history of all LGBTQ+ people and their culture. As an independent nonprofit, ONE Archives Foundation promotes ONE Archives at the USC Libraries — the largest repository of LGBTQ+ materials in the world — and provides innovative educational initiatives, public exhibitions, and community programs.
New OutRight Action International executive director announced
Maria Sjödin to succeed Jessica Stern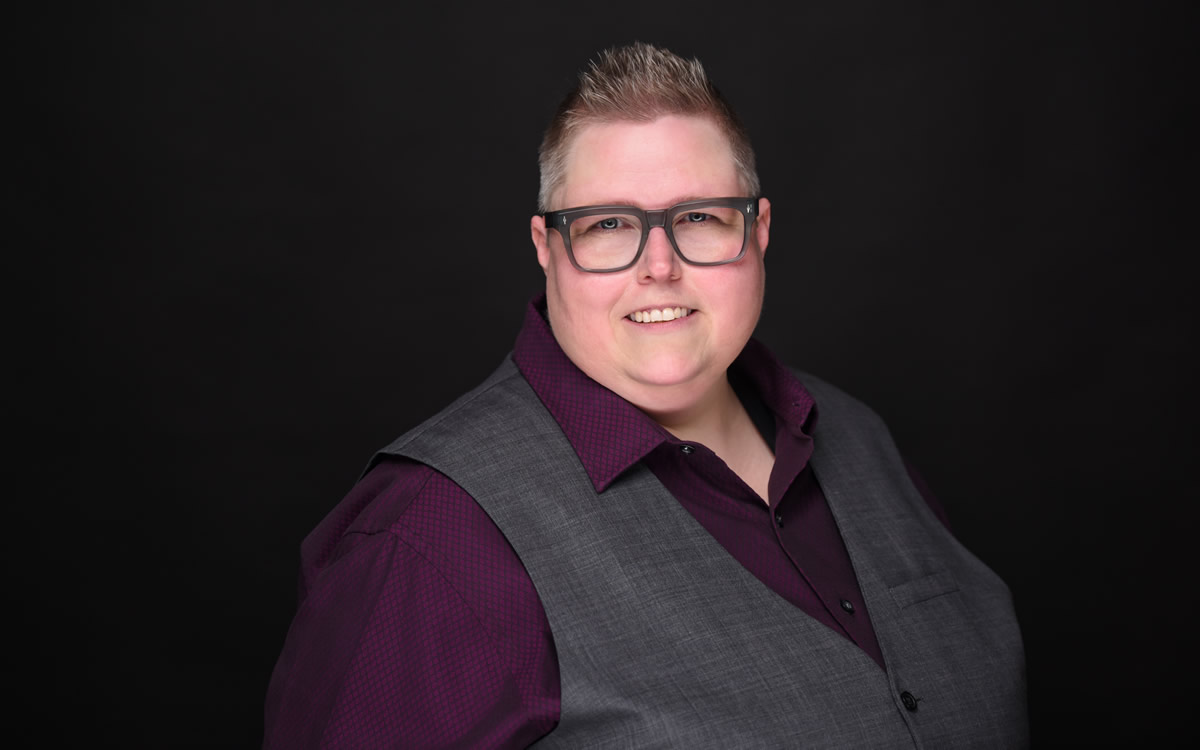 NEW YORK — OutRight Action International on Thursday announced it has named Maria Sjödin as its next executive director.
Sjödin was executive director of RSFL, the largest LGBTQ+ and intersex rights organization in Sweden, from 2005-2014. Sjödin had been OutRight Action International's acting executive director since last September.
They will succeed Jessica Stern, who President Joe Biden in June 2021 named as special U.S. envoy for the promotion of LGBTQ+ and intersex rights abroad.
"I'm super honored and couldn't be more excited to carry on the work that we're doing at OutRight at the moment," Sjödin told the Washington Blade on Wednesday during an exclusive interview. "I'm super grateful and extremely happy."
Julie Dorf, who is now a senior advisor for the Center for Global Equality, founded the group that is now OutRight Action International in 1990.
Sjödin noted OutRight Action International, which has staff in 12 countries and works with advocacy groups in many others, is the world's largest LGBTQ+ and intersex rights organization. OutRight Action International is the only LGBTQ+ and intersex-specific organization with a permanent presence at the U.N.
OutRight Action International earlier this year launched LBQ Connect, a program that seeks to bolster the work of activists who identify as lesbian, bisexual or queer women. Sjödin said they plan to continue this initiative as executive director.
"Over the length of my activism, I have often heard LGBTQ women say, you know, we feel invisible, we're not seen, and we don't have enough resources," they told the Blade. "And LBQ connect, has been developed in response to that."
Sjödin said there "has been an enormous progress in a lot of different countries" over the more than two decades they have been in the LGBTQ and intersex rights movement. Sjödin also acknowledged "there's still a very long way to go."
"It takes a long time to create the type of change that we need to see," they said. "There's a significant pushback from those who don't believe that we should have rights."
Sjödin in response to the Blade's question about the challenges that LGBTQ+ and intersex people continue to face said anti-Transgender rhetoric has "spread as a wildfire." They also cited the legacy of colonial-era laws that criminalized LGBTQ+ and intersex people and the reaction to the monkeypox outbreak.
"It starts with the fact that the colonial powers put in place laws around the world that criminalize primarily same sex relations, but in many other cases there are restrictions on gender expressions and gender identities … there is a long history of homophobia and transphobia," said Sjödin. "We see it right now with the outbreak of monkeypox. As soon as we heard about the first cases of monkeypox, we knew that okay, soon the leaders are going to come out and blame LGBTIQ people. And just like that it happens again."
"LGBTIQ people and LGBTIQ communities get blamed for all kinds of things and are used as scapegoats when leaders want to, often I guess, divert attention from their own failings and just push the idea that somehow LGBITQ people are to blame," they added.
Sjödin also said "some people seem to think that progress is kind of linear and … things that we can take for granted now are things that we can always take for granted."
They spoke with the Blade less than two months after the U.S. Supreme Court struck down Roe v. Wade.
Justice Clarence Thomas in his concurrent opinion said the Supreme Court should reconsider the decisions in the Obergefell and Lawrence cases that extended marriage equality to same-sex couples and the right to private, consensual sex.
"There can be enormous and very dangerous rollback of rights that had already been won," said Sjödin.
Sjödin in response to the Blade's question about the Biden administration's support of LGBTQ+ and intersex rights around the world stressed it "is critical that governments take a stand and promote human rights for LGBTIQ people around the world."
"The U.S. has an outsized influence on the world, so when it's on the agenda of the administration it does make a big difference," said Sjödin.