Schiff, Chu introduce bill to decrease LGBTQ+ surrogacy costs
Measure has 17 Democratic co-sponsors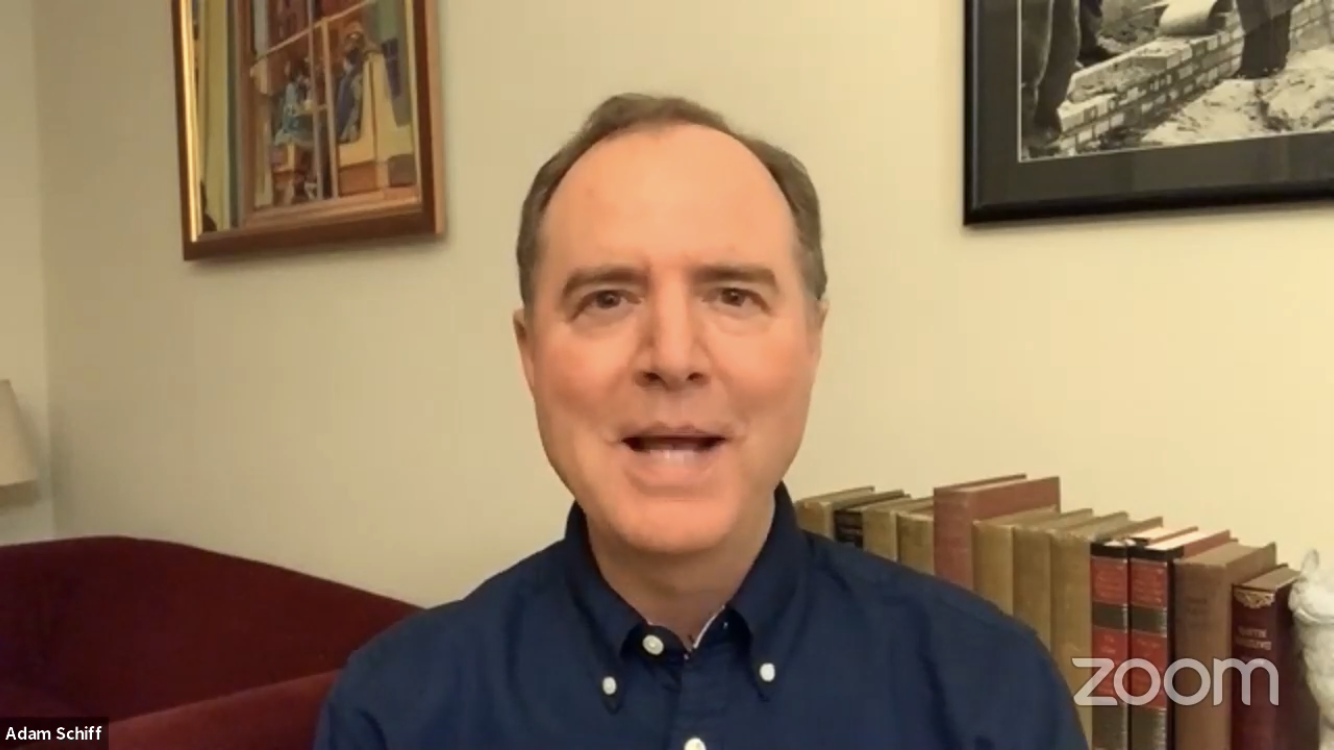 WASHINGTON — As the future of reproductive rights in the U.S. remain uncertain, U.S. Reps. Adam Schiff (D-Calif.) and Judy Chu (D-Calif.) introduced a bill on Wednesday aimed at equalizing healthcare access and lowering the costs for LGBTQ+ people and couples who want to have children.
The Equal Access to Reproductive Care Act, co-sponsored by 17 other Democratic members of the U.S. House of Representatives and endorsed by multiple reproductive rights groups and LGBTQ+ advocacy organizations, would seek to reform the nation's tax system in order to crack down on certain inequities in reproductive healthcare for same-sex families.
The bill would require the Internal Revenue Service to allow LGBTQ+ people and couples to claim assisted reproductive treatments as deductions, which decrease one's net income that determines how much they must pay in taxes to the federal government.
Schiff has asserted that the current tax system, which already often allows heterosexual couples to claim assisted reproductive treatments as deductions, must be changed.
"Every person regardless of their sexual orientation, gender identity, ability, or relationship status deserves the same opportunity to start and expand a family," Schiff said in a statement introducing the bill. "But right now, our tax code is sorely outdated and makes it harder for LGBTQ+ individuals and couples to afford treatments to bring children into their families, such as [in vitro fertilization]."
According to the language of the bill, assisted reproductive treatments that would be made more financially accessible would include "any methods, treatments, procedures, and services for the purpose of effectuating a pregnancy and carrying it to term, including gamete and embryo donation, intrauterine insemination, in vitro fertilization, intracervical insemination, traditional reproductive surrogacy and gestational reproductive surgery."
The IRS has, in the past, asserted that tax deductions for in vitro fertilization and other surrogacy-related costs can be classified as such due to the patient's own medical conditions that cause infertility. While IVF treatment is included in IRS policy as an expense that could count as deductible, the policy includes it only as a treatment for an inability to have children. In the instance of same-sex couples or LGBTQ+ individuals, the IRS has argued that surrogacy and IVF are not needed as a result of a medical condition causing infertility, but rather a choice not to have one's own children.
In a private letter ruling released in April 2021, the IRS detailed its reasoning for denying such deduction requests.
"Only costs and fees directly attributable to medical care for diagnosis, cure, mitigation, treatment, or prevention of disease, or for the purpose of affecting any structure or function of the body of the taxpayer, the taxpayer's spouse, or taxpayer's dependent qualify as eligible medical expenses," the IRS wrote. "Expenses involving egg donation, IVF procedures, and gestational surrogacy incurred for third parties are not incurred for treatment of disease nor are they for the purpose of affecting any structure or function of taxpayers' bodies."
Past attempts to challenge the IRS's policy have been unsuccessful in the court system.
A 2016 lawsuit brought by Joseph Morrissey, a gay man seeking to have children with his partner via a surrogate, argued that the IRS violated the Constitution in denying his request to count the medical costs of surrogacy as a deduction. The U.S. Court of Appeals for the 11th Circuit later found that the IRS had not violated Morrissey's constitutional rights, as the IVF-related care did not pertain to Morrissey's biological ability to have children.
But in order to provide equitable healthcare to all Americans, Chu believes that passing her bill is necessary.
"Every American deserves access to quality reproductive care and the Equal Access to Reproductive Care Act will even the grounds for taxpaying families seeking deductions on reproductive expenses — regardless of sexual orientation, gender identity, ability status or marital status — and will ensure greater access and affordability for critical family planning care," Chu said.
The lawmakers' push to secure such equity in healthcare comes amid one of the most tumultuous times in the last half-century for such freedoms. As the nation awaits the U.S. Supreme Court's decision in Dobbs v. Jackson Women's Health Organization, many are skeptical of the court's willingness to uphold any nationwide right to abortion and fear the broader affects such a decision could have on rights established by other past cases.
In stressing what he sees as the importance of ensuring reproductive freedoms, Schiff appeared to make a veiled reference to the impending decision in his statement.
"Now more than ever, we must do everything we can to make sure everyone has access to affordable family planning care, and to protect people's rights to make health care decisions for themselves and their families," Schiff said.
New Speaker on his anti-LGBTQ extremism: 'Go pick up a Bible'
Johnson was a co-sponsor of U.S. Rep. Marjorie Taylor Greene's bill that aims to ban gender affirming healthcare for trans youth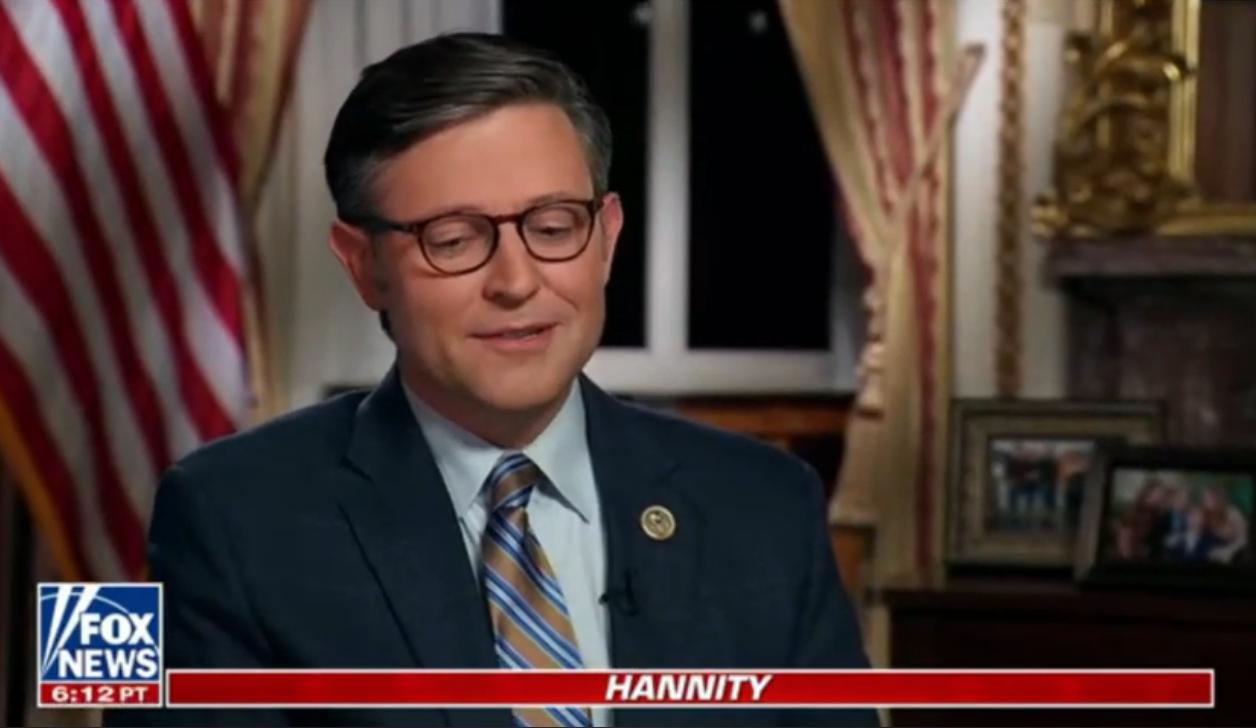 WASHINGTON – Newly elected Republican House Speaker Mike Johnson (La.) defended his extremist anti-LGBTQ views on Thursday, telling Fox News, 'I am a Bible believing Christian," adding, "go pick up a Bible off your shelf and read it – that's my worldview."
The Washington Post, in an article published on Thursday that chronicles the congressman's "campaign against gay rights" throughout his career, reported that one of his aides directed the paper to a Facebook post written by Johnson last year in which he "argued that 'biblical beliefs' were inseparable from 'public affairs.'"
After the little-known evangelical Southern Baptist Republican politician was elevated on Wednesday to become his party's highest-ranking elected official, second in line to the presidency, details about his far-right, socially conservative views began to emerge.
CNN uncovered editorials written by Johnson from 2003 to 2005 in which he argued for the criminalization of gay sex, called homosexuality an "inherently unnatural" and "dangerous lifestyle," and said marriage equality poses a threat to "our entire democratic system" — warning that "polyg-amists, polyamorists, pedophiles, and others will be next in line to claim equal protection."
At the time, and until 2010, Johnson was an attorney for the Alliance Defending Freedom, an anti-LGBTQ hate legal group according to The Southern Poverty Law Center, and "arguably the most extreme anti-LGBTQ legal organization in the United States" according to Lambda Legal.
When asked about the op-eds by Fox News personality Sean Hannity, the Speaker said, "I don't even remember some of them" and defended his work fighting against same-sex marriage on behalf of the right-wing group during the early 2000s.
The Post reports that during this time Johnson was "at the leading edge of litigating high-profile cases contesting protections for abortion, contraception coverage and gay and transgender rights."
Many Louisianans were first introduced to Johnson in the 1990s, when he appeared on television with his wife to promote "covenant marriage," which is available in Louisiana, Arizona, and Arkansas and carries legally binding provisions that make divorce more difficult. Critics say these unions can make harmful and abusive relationships worse.
Before serving in the state legislature from 2015 to 2017, and then in the U.S. House beginning in 2017, Johnson had sought tax subsidies, with a federal lawsuit on behalf of the Christian creationist group Answers in Genesis, to fund the Noah's Ark amusement park in Kentucky whose exhibits contradict the scientific consensus on matters like the age of the Earth, such as by showing dinosaurs coexisting with humans.
Johnson's term in the Louisiana legislature was defined by his introduction of legislation called the Marriage and Conscience Act, which critics argued was intended to protect the right to discriminate against same-sex couples. Most Republican members of the statehouse joined with the Democrats to defeat the bill.
In Congress, Johnson did not become more not become more moderate
Earlier this week, a group of House Republicans sank U.S. Rep. Tom Emmer's (R-Minn.) bid for the speakership, reportedly in part because of the congressman's support for marriage equality.
A day before he was elected, Johnson told Jake Sherman of Punchbowl News he had made an issue of Emmer's vote for the Respect for Marriage Act, which codified legal protections for married LGBTQ couples and was backed by 38 other Republican members of the House.
Last year, he cosponsored the Stop the Sexualization of Children Act, which would prohibit public schools, libraries, and all federally funded institutions from offering "sexually explicit" programs, events, and literature for children under 10.
Dubbed the "federal 'Don't Say Gay' law," the bill defines "any topic involving gender identity, gender dysphoria, transgenderism, sexual orientation, or related subjects" as per-se sexually explicit, which critics including activist and civil rights attorney Alejandra Caraballo have called "dehumanizing" to LGBTQ people.
Johnson was also a co-sponsor of U.S. Rep. Marjorie Taylor Greene's bill that aims to ban guideline directed gender affirming healthcare interventions for transgender youth and would impose draconian criminal penalties for providers who do so.
In July, as chairman of the House Judiciary Subcommittee on the Constitution and Limited Government, Johnson led a hearing on the topic where, according to the Human Rights Campaign, "lies and disinformation" were spread "about what that [health] care consists of," to advocate for policies that would put "unqualified lawmakers" between "medical professionals, parents and their children."
In addition to the Respect for Marriage Act, HRC notes the congressman also voted against the Equality Act, the LGBTQI+ Data Inclusion Act, the John Lewis Voting Rights Advancement Act, and the Violence Against Women Act.
As chair of the Republican Study Committee in Congress, Johnson argued against Amazon's decision to stop selling work by conversion therapy advocate Joseph Nicolosi, who died in 2017.
In 2022, the congressman said there is no separation of church and state in America. "If anybody tries to convince you that your biblical beliefs or your religious viewpoint needs to separated from public affairs," he said, "you should politely remind them to review their history and you should not back down."
During his relatively short time in Congress, Johnson co-sponsored three bills attempting to ban abortion nationwide, each imposing criminal penalties for providers who perform abortions: the Pain-Capable Unborn Child Protection Act, the Protecting Pain-Capable Unborn Children From Late-Term Abortions Act, and the Heartbeat Protection Act.
On Wednesday, the New York Times reported that Johnson played "a leading role in recruiting House Republicans to sign a legal brief supporting a lawsuit seeking to overturn the results" of the 2020 election, which was "rooted in baseless claims of widespread election irregularities."
His efforts led 60 percent of the GOP conference to sign on to the amici brief, filed in connection with the case brought by Republican Texas Attorney General Ken Paxton, which was ultimately thrown out by the U.S. Supreme Court.
"You know the allegations about these voting machines, some of them being rigged with this software by Dominion, there's a lot of merit to that," Johnson said, parroting what was one of the most far-fetched conspiracies spread by supporters of former President Donald Trump.