Supreme Court gun ruling: New York Gov. says its 'a Dark day'
The opinion expands the scope of the Second Amendment to establish a new test that will render many gun control laws unconstitutional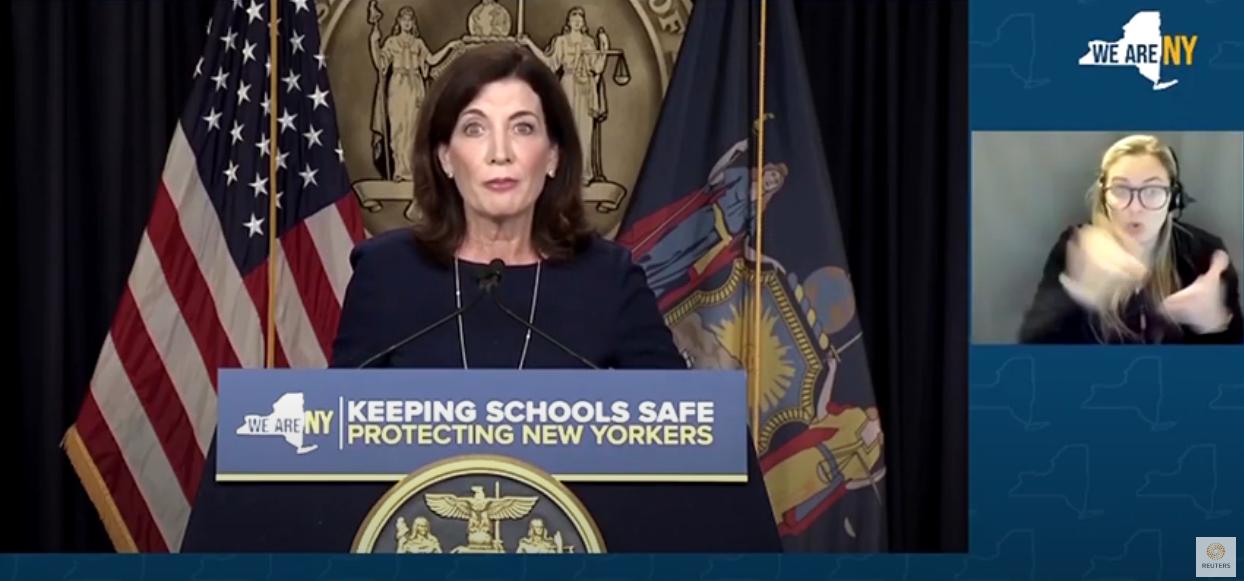 WASHINGTON – Reaction to the U.S. Supreme Court's 6–3 ruling issued Thursday that New York's strict limits on the concealed carry of firearms in public violates the Second Amendment was swift and angry from the state's Governor Kathy Hochul who categorized the announcement as a "dark day."
California Governor Gavin Newsom weighed in echoing his fellow Democratic Governor wrote on Twitter, "A dark day in America. This is a dangerous decision from a court hell bent on pushing a radical ideological agenda and infringing on the rights of states to protect our citizens from being gunned down in our streets, schools, and churches. Shameful."
Justice Clarence Thomas wrote that the Second Amendment does protect the right of individuals to carry a gun outside the home.
Washington D.C. based attorney, legal analyst and senior writer for Slate magazine noted; "Clarence Thomas' opinion for the court dramatically expands the scope of the Second Amendment, blasting past ostensible restrictions laid out in Heller to establish a new test that will render many, many more gun control laws unconstitutional."
Stern also pointed out that in a concurring opinion, Alito snidely points out that New York's now-invalidated restrictions on concealed carry did not stop the recent mass shooting in Buffalo.
He added that Thomas overrules the "two-step approach" used by many courts of appeals when assessing gun control laws, instead placing an incredibly heavy burden on the government to prove that every regulation of firearms "is part of the historical tradition."
Before today, about 83 million people—about one in every four Americans—lived in a state that strictly limited concealed carry to those who had a heightened need for self-defense. Now, zero people live in such a state.

— Mark Joseph Stern (@mjs_DC) June 23, 2022
The White House released President Joe Biden's reaction to the Supreme Court ruling: "We must do more as a society — not less — to protect our fellow Americans."
Full Text of the President's statement:
I am deeply disappointed by the Supreme Court's ruling in New York State Rifle & Pistol Association v. Bruen.
Since 1911, the State of New York has required individuals who would like to carry a concealed weapon in public to show a need to do so for the purpose of self-defense and to acquire a license.
More than a century later, the United States Supreme Court has chosen to strike down New York's long-established authority to protect its citizens.
This ruling contradicts both common sense and the Constitution, and should deeply trouble us all.
In the wake of the horrific attacks in Buffalo and Uvalde, as well as the daily acts of gun violence that do not make national headlines, we must do more as a society — not less — to protect our fellow Americans.
I remain committed to doing everything in my power to reduce gun violence and make our communities safer.
I have already taken more executive actions to reduce gun violence than any other President during their first year in office, and I will continue to do all that I can to protect Americans from gun violence.
I urge states to continue to enact and enforce commonsense laws to make their citizens and communities safer from gun violence. As the late Justice Scalia recognized, the Second Amendment is not absolute.
For centuries, states have regulated who may purchase or possess weapons, the types of weapons they may use, and the places they may carry those weapons. And the courts have upheld these regulations.
I call on Americans across the country to make their voices heard on gun safety. Lives are on the line.
"For all who care about ending hate violence and gun violence, today the Supreme Court issued a devastating ruling in the case of New York State Rifle & Pistol Association v. Bruen. The case is about enforcing reasonable gun regulations adopted by the State of New York that required a person to show proper cause to get a license to carry a concealed handgun by showing a special need for self-protection. Court conservatives reversed the Second Circuit Court's decision and ruled that the U.S. Constitution's Second and Fourteenth Amendments protect people's 'right to keep and bear arms in public for self-defense,'" Liz Seaton, Policy Director, National LGBTQ Task Force said in an emailed statement to the Blade.
"The Task Force joined Lambda Legal and the law firm of Williams & Connolly LLP's amicus brief in this case because it detailed the use of guns in hate violence against LGBTQ people, especially transgender and Black and Brown LGBTQ people. The brief urged the Supreme Court to uphold the New York law because gun violence disproportionately impacts LGBTQ people—especially transgender and LGBTQ people of color— therefore keeping the law would continue to protect LGBTQ+ people from gun-related hate crimes. The decision on this case is a loss."
In a press conference Thursday Gov. Hochul said in part:
"Does everyone understand what a concealed weapon means? That you have no forewarning. That someone can hide a weapon on them and go into our subways, go into our grocery stores, like stores up in Buffalo, New York, where I'm from. Go into a school in Parkland or Uvalde, This could place millions of New Yorkers in harm's way.
As governor of the state of New York, my number one priority is to keep New Yorkers safe, but today the Supreme Court is sending us backwards in our efforts to protect families and prevent gun violence.
And it's particularly painful that this came down at this moment, when we are still dealing with families in pain from mass shootings that have occurred, the loss of life, their beloved children and grandchildren.
I'm prepared to call the Legislature back into session to deal with this. We've been in contact with leadership — we're just looking at dates — but I will say, we are not powerless in this situation.
We're not going to cede our rights that easily, despite the best efforts of the politicized Supreme Court of the United States of America.
This decision isn't just reckless, it's reprehensible. It's not what New Yorkers want, and we should have the right of determination of what we want to do in terms of our gun laws in our state."
U.S. Senator Alex Padilla (D-Calif.), a member of the Senate Judiciary Committee, released the following statement on the ruling on New York State Rifle & Pistol Association v. Bruen:
"Today's decision will make our communities less safe, plain and simple. At the same time as the Senate advances bipartisan legislation to take on America's crisis of gun violence, the extreme right-wing majority on the Supreme Court has chosen to exacerbate it. This dangerous decision misinterprets the Constitution and jeopardizes gun safety laws in a number of states, including California, which has some of the most effective gun safety measures in the nation.
"The majority of Americans want commonsense gun reform. Everyone deserves to live without fear in their schools, grocery stores, places of worship, and neighborhoods. But today, the Supreme Court moved us backward in keeping our communities safe."
New York Governor Reacts To Supreme Court Ruling On Guns:
Federal Judge tosses guidance in LGBTQ healthcare discrimination
He ruled the Biden administration wrongly interpreted a provision barring health care providers from discriminating against LGBTQ+ Americans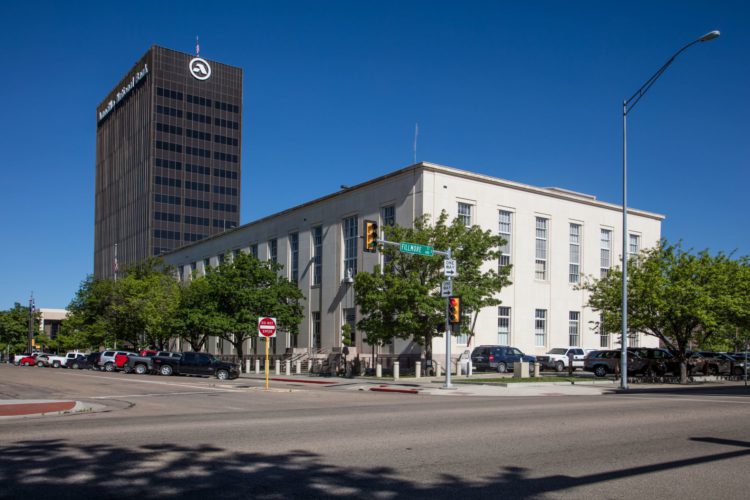 AMARILLO – U.S. District Judge Matthew Kacsmaryk ruled Friday the Biden administration had wrongly interpreted a provision of the Affordable Care Act (ACA), colloquially known as Obamacare, as barring health care providers from discriminating against LGBTQ+ Americans.
Kacsmaryk wrote the U.S. Supreme Court decision in Bostock v. Clayton County in which it held that "an employer who fires an individual merely for being gay or transgender violates Title VII." The High Court's opinion states that "it is impossible to discriminate against a person for being homosexual or transgender without discriminating against that individual based on sex."
The lawsuit was brought by two doctors represented by the America First Legal Foundation, set up by Stephen Miller, a former Trump White House official. The suit was filed after the U.S. Department of Health and Human Services issued a regulation in May 2021 outlying that its interpretation of Section 1557 of the ACA, which states that healthcare providers cannot discriminate on the basis of sex, extends to sexual orientation and gender identity.
Many observers and legal experts have opined that the Bostock decision, while affecting many other laws and expand equality for LGBTQ people, there were shortcomings in the application of the Bostock ruling.
Sharita Gruberg, currently the Vice President for Economic Justice at the National Partnership for Women & Families, wrote in August of 2020 as the Center for American Progress vice president for LGBTQI+ Research and Communications, outlining the shortcomings in Bostock when looking at a practical application for LGBTQ healthcare under Section 1557 of the ACA:
"While Section 1557 of the ACA prohibits discrimination based on race, color, national origin, sex, age, or disability in covered health programs or activities, the statute's text does not actually include any of these words. Instead, it refers to protected characteristics in other statutes: Title VI of the Civil Rights Act of 1964, which covers race, color, and national origin; the Age Discrimination Act of 1975; Section 794 of Title 29 of the U.S. Code, which covers disability; and Title IX of the Education Amendments Act of 1972, which covers sex.
As discussed above, since Title VII's definition of sex informs the definition of sex in Title IX, it is clear that sexual orientation and gender identity discrimination are also prohibited under the ACA. As in the Title IX context, federal courts have consistently affirmed that the prohibition of sex discrimination in Section 1557 of the ACA prohibits gender identity discrimination.
In 2016, the Obama administration promulgated a rule clarifying that Section 1557 prohibited gender identity discrimination and sex stereotyping, which could include sexual orientation as well as discrimination based on pregnancy, false pregnancy, termination of pregnancy or recovery, childbirth, or related medical conditions.
This interpretation was quickly enjoined by Reed O'Connor, a conservative activist judge who has since ruled that the ACA as a whole is unconstitutional. Rather than defend the Obama administration's interpretation of sex discrimination, the Trump administration elected to promulgate a new rule that not only erased the inclusive definition of sex discrimination but also eliminated sexual orientation and gender identity protections from a number of other regulations.
The administration also rolled back language access protections. Trump's Department of Health and Human Services (HHS) posted its final rule four days after the Supreme Court's decision in Bostock. The rule was slated to go into effect on August 18; however, a federal judge issued a preliminary injunction on August 17 finding that HHS' position that sexual orientation and gender identity were not covered under Title IX was rejected by the Supreme Court in Bostock. As a result, the administration was blocked from rescinding the 2016 rule's protections.
Kacsmaryk, appointed to the federal bench by former President Trump, wrote that Congress, when adopting the law could have included "sexual orientation" or "gender identity" in the text, but "chose not to do so." He noted that the ACA incorporated barring against discrimination "on the basis of sex" in Title IX- but specifically left out LGBTQ+ people.
Accordingly the judge wrote, the Supreme Court's 6-3 conclusion that Title VII's bar against sex discrimination covered LGBTQ workers did not lead to the same result.
"Title IX's ordinary public meaning remains intact until changed by Congress, or perhaps the Supreme Court," he wrote.