Hillary Clinton labels Justice Thomas 'a person of grievance'
Clinton cautioned that Thomas was also sending a signal to attack same-sex marriage, sodomy and contraception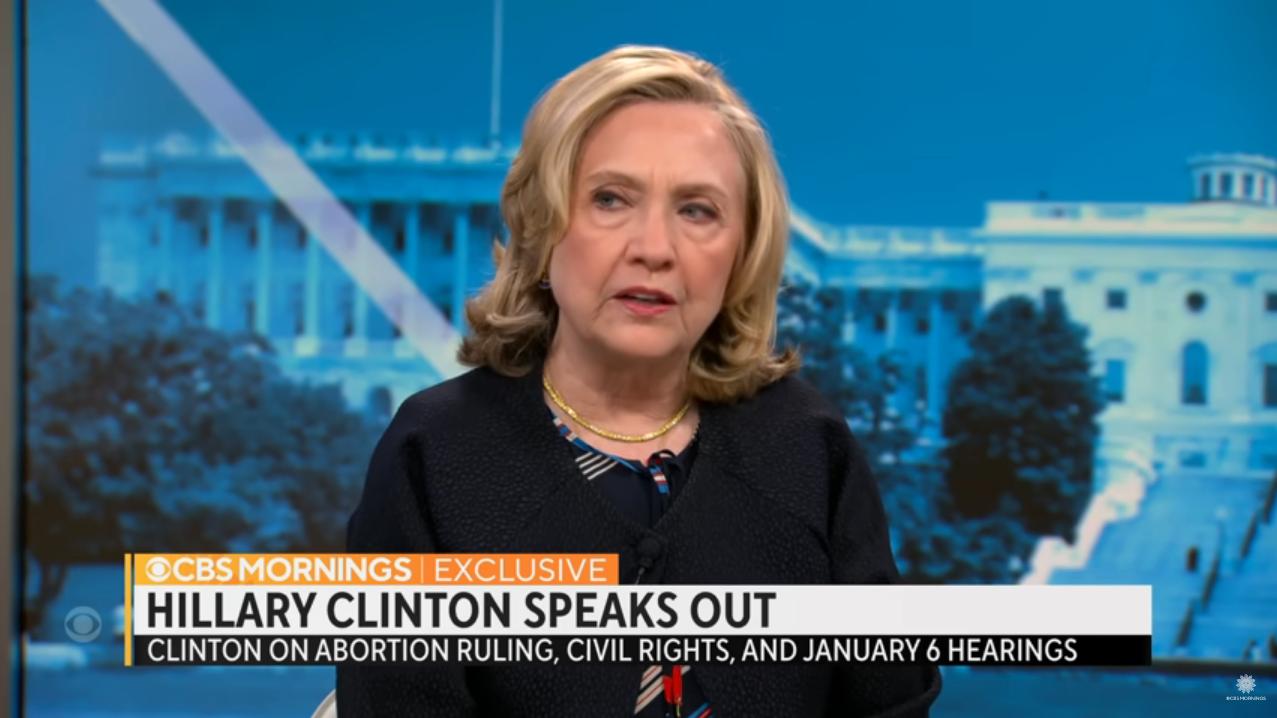 NEW YORK – In an interview with CBS News correspondent and co-anchor of CBS Mornings Gayle King, former U.S. Secretary of State Hillary Clinton reflected on last Friday's stunning yet expected overturn of landmark women's reproductive choice case Roe v. Wade.
During the interview, Secretary Clinton cautioned that Associate U.S. Supreme Court Justice Clarence Thomas was sending a signal to attack same-sex marriage, sodomy and contraception to lower federal courts and state legislatures and that he would be willing to consider cases that could target those rights.
"He has signaled in the past to lower courts, to state legislatures to find cases, pass laws, get them up," Clinton said, adding Thomas's message to conservative judicial activists has been "I may not get them the first, the second, or the third time, but we're going to keep at it."
Clinton also noted, "I went to law school with [Justice Thomas]. He's been a person of grievance for as long as I have known him — resentment, grievance, anger … Women are going to die, Gayle. Women will die."
Hillary Clinton on abortion ruling: "Women are going to die"
Missouri: 21 likely anti-LGBTQ+ bills on first day of pre-filing
Missouri has seen several new bills introduced that promises to be contentious around LGBTQ+ people, especially transgender people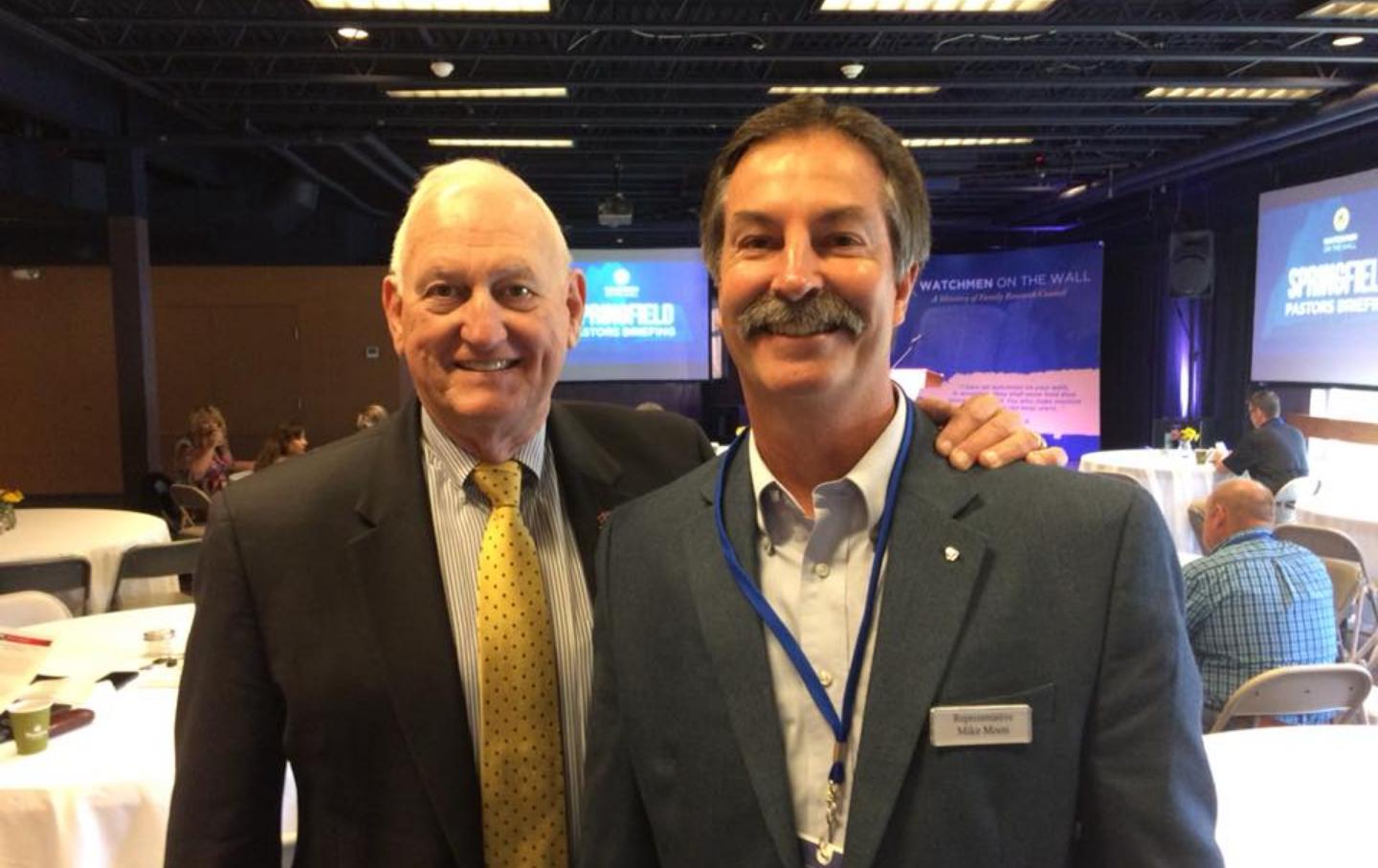 By Erin Reed | JEFFERSON CITY, Mo. – On December 1st, Missouri's legislature commenced a period known as pre-filing, where legislators can start submitting bills to be considered in the 2024 legislative cycle.
Often, the first day of pre-filing provides insight into the legislative priorities for the upcoming session, which begins on January 3rd, 2024. For LGBTQ+ individuals and their allies, the first day of pre-filing revealed that the Missouri Republicans' assault on queer and trans people is nowhere near over.
Notably, at least 21 bills specifically targeting LGBTQ+ people, with a particular emphasis on transgender individuals, were filed on the very first day. These bills aim to ban bathroom access, books, medical care, public drag performances, classroom topics, and more.
Individuals proposing these bills are likely recognizable to those who followed Missouri's 2023 legislative session, which targeted transgender people heavily. For instance, Senator Mike Moon (R-29SD) has filed several bills in the 2024 session focusing on transgender people. He gained notoriety as the primary sponsor of the state's gender-affirming care ban, leading to many trans youth losing access to their medication.
Furthermore, Sen. Moon infamously defended child marriage in a video clip that captured national media attention. Representative Mazie Boyd, who last year proposed one of the most restrictive drag bans in the United States, is also involved.
In a hearing last year, she declined to confirm that a daughter painting her father's fingernails would be acceptable when directly questioned about her bill.
This year, Missouri has seen several new bills introduced in a legislative session that promises to be equally contentious around LGBTQ+ people, especially transgender people. One bill, HB1574, would defund libraries that refuse to ban books. Another, HB1405, would force teachers to use the wrong pronouns for trans students who are not out to their parents. HB1543 would charge teachers with a crime for the distribution of what the law defines as "sexually explicit material."
We know from debates over book bans in 2023 that many LGBTQ+ books in red states often get judged as "sexually explicit."
See this excerpt from HB1574, which would remove funding from libraries that refuse to ban books or ban drag reading hours:
Many more bills focus on LGBTQ+ topics in schools, including a SB1024, a "Don't Say Gay Or Trans" bill. Currently, Missouri is not among the 16 states that impose restrictions on LGBTQ+ discussions in schools. These restrictions are frequently referred to as "Don't Say Gay" bills and often extend to targeting transgender teachers, potentially leading to their firing for using different pronouns or honorifics in class. This push for anti-trans school policies by Republicans is significant, given their unpopularity in the 2023 school board elections, where over 70% of candidates supported by Moms For Liberty were defeated.
One particularly bad bill is HB1520, which modifies the state's current gender affirming care ban for trans youth and incarcerated adults passed in 2023. The original bill allowed those who were already getting care to continue to get care, and also set a sunset date for the law to August 28, 2027, ostensibly to wait for "further research" on care to be released. House Bill 1520 removes both of those exceptions, meaning that the gender affirming care ban would become permanent, and those already receiving care due to being grandfathered in would be no longer allowed to continue receiving care.
See this excerpt from HB1520, where those provisions are crossed out:
Missouri has seen the introduction of new bills this year aimed at "online obscenity." Although the full texts of several bills seeking to ban youth from accessing "obscene content" online are not yet available, there is a history of similar legislation being used to target LGBTQ+ individuals. For example, in Montana, a bill of this nature was almost amended to include "acts of transgenderism." 
On a national level, the Kids Online Safety Act, intended to regulate social media content accessible to minors, has encountered obstacles. A key stumbling block has been lead sponsor Republican Senator Blackburn's statement that the bill would target transgender people. In Missouri, these proposed measures include HB1426, which seeks to prohibit "material harmful to minors" without age verification, and SB1084, an obscenity bill applicable to online websites.
****************************************************************************
Erin Reed is a transgender woman (she/her pronouns) and researcher who tracks anti-LGBTQ+ legislation around the world and helps people become better advocates for their queer family, friends, colleagues, and community. Reed also is a social media consultant and public speaker.
Follow her on Twitter (Link)
Website here: https://www.erininthemorning.com/
******************************************************************************************
The preceding article was first published at Erin In The Morning and is republished with permission.