White House announces 17 Presidential Medal of Freedom recipients
The nation's highest civilian honor, the Presidential Medal of Freedom will be presented to those named at the White House on July 7, 2022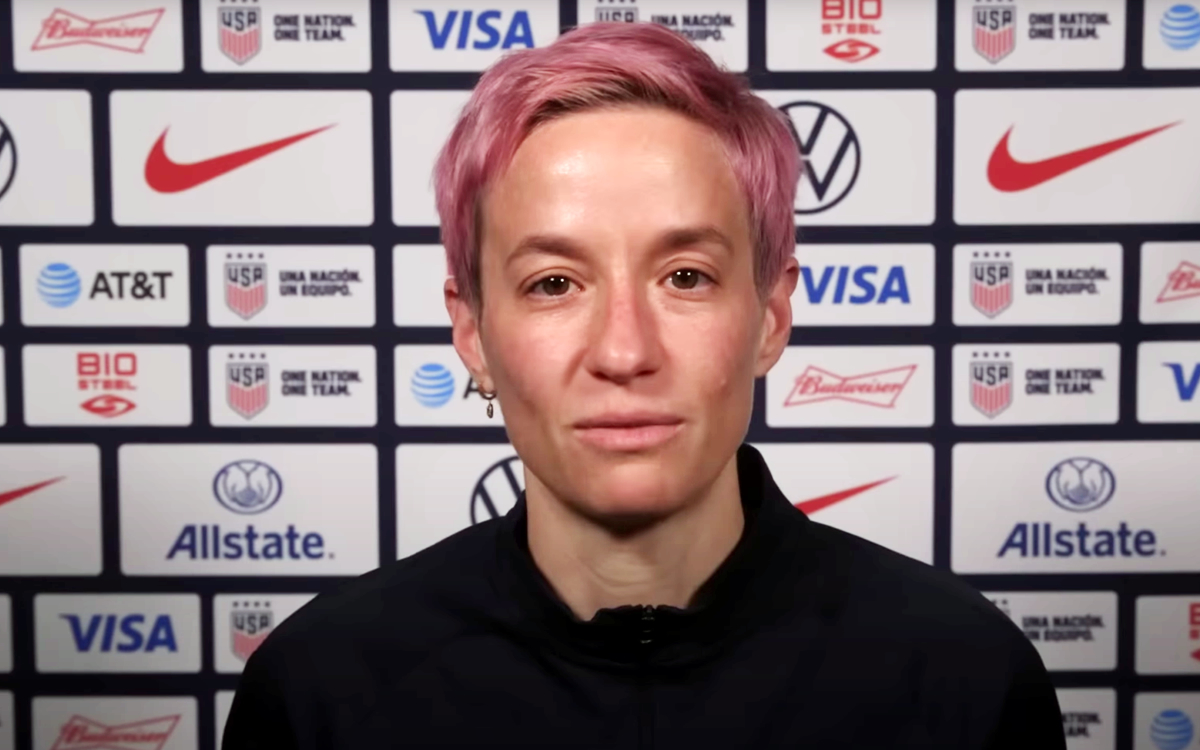 WASHINGTON – The White House today released President Joe Biden's selection of recipients for bestowing the nation's highest civilian honor, the Presidential Medal of Freedom. The awards will be presented at the White House on July 7, 2022.
Included among the seventeen honorees are Megan Rapinoe, the Out Olympic gold medalist and two-time Women's World Cup champion. She also captains OL Reign in the National Women's Soccer League. She is a prominent advocate for gender pay equality, racial justice, and LGBTQI+ rights.
Also selected by the president for a posthumous recognition was Richard Trumka, the powerful labor leader and longtime Democratic ally of the LGBTQ+ community who passed away last August. Trumka had led the AFL-CIO since 2009 and who throughout his career, was an outspoken advocate for LGBTQ+ Americans, social and economic justice.
The Presidential Medal of Freedom is the Nation's highest civilian honor, presented to individuals who have made exemplary contributions to the prosperity, values, or security of the United States, world peace, or other significant societal, public or private endeavors.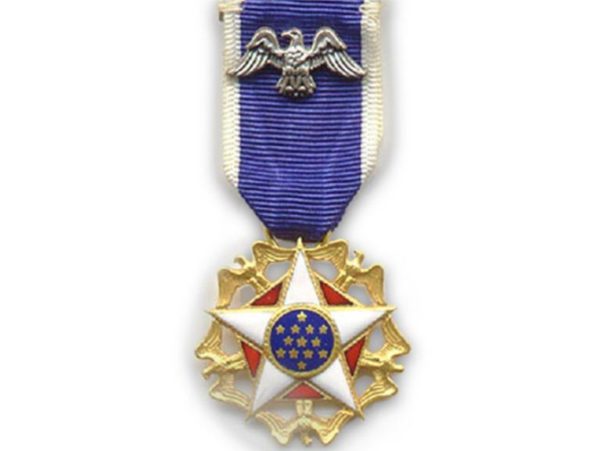 The following individuals will be awarded the Presidential Medal of Freedom:
Simone Biles
Simone Biles is the most decorated American gymnast in history, with a combined total of 32 Olympic and World Championship medals. Biles is also a prominent advocate for athletes' mental health and safety, children in the foster care system, and victims of sexual assault.

Sister Simone Campbell
Sister Simone Campbell is a member of the Sisters of Social Service and former Executive Director of NETWORK, a Catholic social justice organization. She is also a prominent advocate for economic justice, immigration reform, and healthcare policy.

Julieta García
Dr. Julieta García is the former president of The University of Texas at Brownsville, where she was named one of Time magazine's best college presidents. Dr. García was the first Hispanic woman to serve as a college president and dedicated her career to serving students from the Southwest Border region.

Gabrielle Giffords
Former Congresswoman Gabby Giffords was the youngest woman ever elected to the Arizona State Senate, serving first in the Arizona legislature and later in the U.S. Congress. A survivor of gun violence, she co-founded Giffords, a nonprofit organization dedicated to gun violence prevention.

Fred Gray
Fred Gray was one of the first black members of the Alabama State legislature since Reconstruction. As an attorney, he represented Rosa Parks, the NAACP, and Martin Luther King, who called him "the chief counsel for the protest movement."

Steve Jobs (posthumous)
Steve Jobs (d. 2011) was the co-founder, chief executive, and chair of Apple, Inc., CEO of Pixar and held a leading role at the Walt Disney Company. His vision, imagination and creativity led to inventions that have, and continue to, change the way the world communicates, as well as transforming the computer, music, film and wireless industries.

Father Alexander Karloutsos
Father Alexander Karloutsos is the former Vicar General of the Greek Orthodox Archdiocese of America. After over 50 years as a priest, providing counsel to several U.S. presidents, he was named by His All Holiness Ecumenical Patriarch Bartholomew as a Protopresbyter of the Ecumenical Patriarchate.

Khizr Khan
Khizr Khan is a Gold Star father and founder of the Constitution Literacy and National Unity Center. He is a prominent advocate for the rule of law and religious freedom and served on the United States Commission on International Religious Freedom under President Biden.

Sandra Lindsay
Sandra Lindsay is a New York critical care nurse who served on the front lines of the COVID-19 pandemic response. She was the first American to receive a COVID-19 vaccine outside of clinical trials and is a prominent advocate for vaccines and mental health for health care workers.

John McCain (posthumous)
John McCain (d. 2018) was a public servant who was awarded a Purple Heart with one gold star for his service in the U.S. Navy in Vietnam. He also served the people of Arizona for decades in the U.S. House of Representatives and U.S. Senate and was the Republican nominee for president in 2008.

Diane Nash
Diane Nash is a founding member of the Student Nonviolent Coordinating Committee who organized some of the most important civil rights campaigns of the 20th century. Nash worked closely with Martin Luther King, who described her as the "driving spirit in the nonviolent assault on segregation at lunch counters."
Megan Rapinoe
Megan Rapinoe is an Olympic gold medalist and two-time Women's World Cup champion. She also captains OL Reign in the National Women's Soccer League. She is a prominent advocate for gender pay equality, racial justice, and LGBTQI+ rights.

Alan Simpson
Alan Simpson served as a U.S. Senator from Wyoming for 18 years. During his public service, he has been a prominent advocate on issues including campaign finance reform, responsible governance, and marriage equality.
Richard Trumka (posthumous)
Richard Trumka (d. 2021) was president of the 12.5-million-member AFL-CIO for more than a decade, president of the United Mine Workers, and secretary-treasurer of the AFL-CIO. Throughout his career, he was an outspoken advocate for social and economic justice.

Wilma Vaught
Brigadier General Wilma Vaught is one of the most decorated women in the history of the U.S. military, repeatedly breaking gender barriers as she rose through the ranks. When she retired in 1985, she was one of only seven women generals in the Armed Forces.

Denzel Washington
Denzel Washington is an actor, director, and producer who has won two Academy Awards, a Tony Award, two Golden Globes, and the 2016 Cecil B. DeMille Lifetime Achievement Award. He has also served as National Spokesman for the Boys & Girls Clubs of America for over 25 years.

Raúl Yzaguirre
Raúl Yzaguirre is a civil rights advocate who served as CEO and president of National Council of La Raza for thirty years. He also served as U.S. Ambassador to the Dominican Republic under President Barack Obama.
Advocacy groups slam new Biden administration policies
White House to expand humanitarian parole program, 'expedited removal'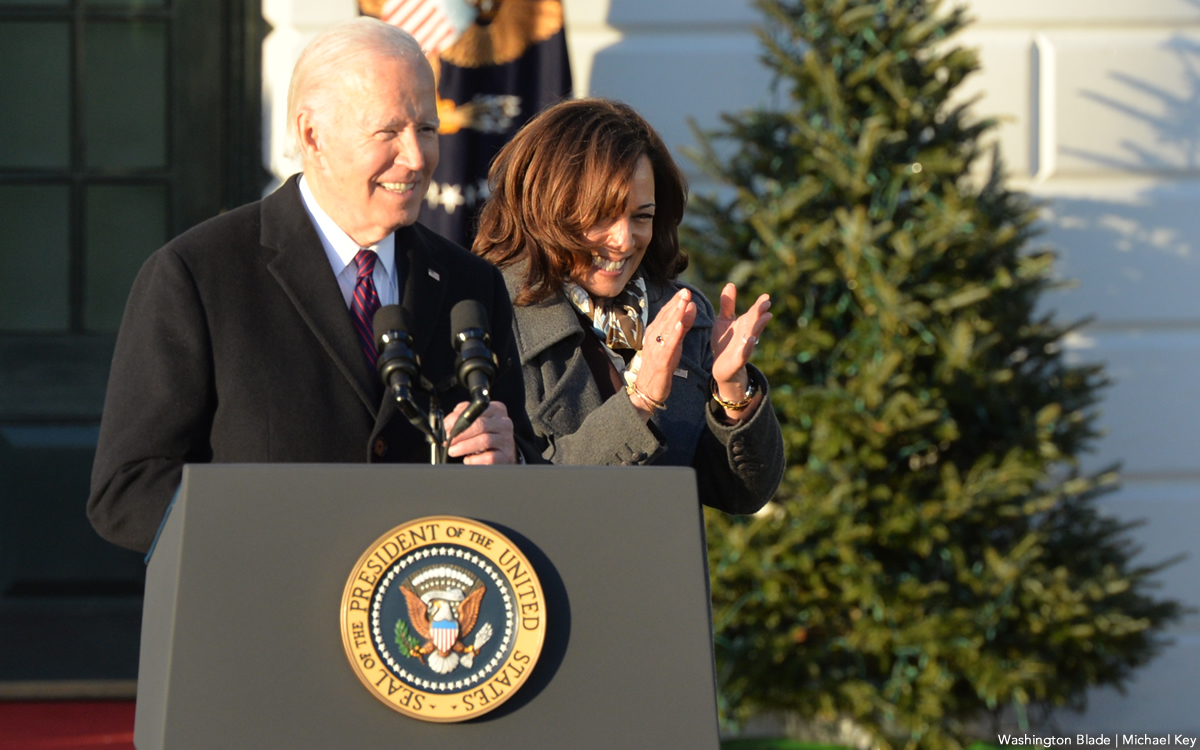 WASHINGTON — The Biden administration's expansion of the the use of "expedited removal" of Cubans, Nicaraguans, Haitians and Venezuelans who enter the U.S. from Mexico without legal authorization has sparked widespread criticism from advocacy groups that specifically work with LGBTQ+ and intersex asylum seekers and migrants.
The Department of Homeland Security will create a humanitarian parole program for Cubans, Haitians and Nicaraguans that combines "safe, orderly and lawful pathways to the United States, including authorization to work, with significant consequences for those who fail to use those pathways."
Cubans, Haitians and Nicaraguans through a U.S. Customs and Border Protection app "can seek advance authorization to travel to the United States and be considered, on a case-by-case basis, for a temporary grant of parole for up to two years, including employment authorization, provided that they: Pass righrous biometric and biographic national security and public safety screening and vetting; have a supporter in the United States who commits to providing financial and other support and complete vaccinations and other public health requirements."
"Individuals do not need to be at the border to schedule an appointment; expanded access to the app in Central Mexico is designed to discourage noncitizens from congregating near the border in unsafe conditions," notes DHS. "Initially, this new scheduling function will allow noncitizens to schedule a time and place to come to a port of entry to seek an exception from the Title 42 public health order for humanitarian reasons based on an individualized assessment of vulnerability. This will replace the current process for individuals seeking exceptions from the Title 42 public health order, which requires noncitizens to submit requests through third party organizations located near the border."
President Joe Biden on Thursday said from the White House as Vice President Kamala Harris stood beside him that Cubans, Nicaraguans, Haitians and Venezuelans "account for most of the people traveling into Mexico to start a new life by getting … to the American border and trying to cross."
DHS said U.S. Border Patrol "saw" a 90 percent decrease in the number of Venezuelans "encountered at the border" after a similar humanitarian parole progam began for them last October. Uniting for Ukraine, a humanitarian parole program for Ukrainians who fled after Russia launched its war against their country, started in April 2022.
Up to 30,000 "qualifying nationals" from Cuba, Nicaragua, Haiti and Venezuela will be allowed "to reside legally in the United States for up to two years and to receive permission to work here during that period."
DHS notes Venezuelans, Cubans, Haitians and Nicaraguans "who do not avail themselves of this procress, attempt to enter the United States without authorization, and cannot establish a legal basis to remain will be removed or returned to Mexico, which will accept returns of 30,000 individuals per month who fail to use these new pathways."
"The expansion of the Venezuela process to Cuba, Haiti and Nicaragua is contingent on the government of Mexico's willingness to accept the return or removal of nationals from those countries," said DHS. "It also is responsive to a request from the government of Mexico to provide additional legal pathways for migrants, and it advances both countries' interests in addressing the effects throughout the hemisphere of deteriorated conditions in these countries." 
The administration's announcement also notes "individuals who enter the United States, Mexico or Panama without authorization following today's announcement will generally be ineligible for these (humanitarian parole) processes."
"My message is this: If you're trying to leave Cuba, Nicaragua, or Haiti, you have … or have agreed to begin a journey to America, do not — do not just show up at the border. Stay where you are and apply legally from there," said Biden "Starting today, if you don't apply through the legal process, you will not be eligible for this new parole program. Let me reiterate: You need a lawful sponsor in the United States of America, number one. And you need to undergo a rigorous background check, number two. If your application is approved and you show up at — at a U.S. airport or when and where directed … you have access, but if your application is denied or you attempt to cross into the United States unlawfully, you will not be allowed to enter."
Title 42 is 'the law now'
The U.S. Supreme Court on Dec. 27 ruled Title 42, a Centers for Disease Control and Prevention rule that closed the Southern border to most asylum seekers and migrants because of the pandemic, must remain in place.
The Biden administration has sought to end Title 42 but Arizona and 18 other states that include Texas filed a lawsuit. The Supreme Court is expected to hear oral arguments in the case next month.
Biden is scheduled to travel to El Paso, Texas, which is across the Rio Grande from Ciudad Juárez, Mexico, on Sunday before he travels to Mexico City to attend the North American Leaders' Summit with Mexican President Andrés Manuel López Obrador and Canadian Prime Minister Justin Trudeau.
"I don't like Title 42 at all, but it is the law now," said Biden, who predicted the pandemic-era policy will end this year. "I wanted to make sure there was a rational way to begin this now."
DHS Secretary Alejandro Mayorkas, who was born in Cuba, on Thursday told reporters that Title 42 "increases" the number of attempts to cross the border without legal authorization. Mayorkas, like Biden, stressed the administration is "required, given the different court orders, to employ Title 42."
"We will continue to exercise that authority, consistent with the court orders," said Mayorkas.
Both Mayorkas and Biden said the U.S. will expel foreign nationals who enter the U.S. without legal authorization under Title 8 once Title 42 ends. They also urged Congress to pass a comprehensive immigration reform bill.
"We are here because our immigration system is broken, outdated and in desperate need of reform," said Mayorkas. "The laws we enforce have not been updated in decades."
"Many Republicans agree we should do something, but it's time to stop listening to their inflammatory talk, and it's time to look at their record," stressed Biden. "I'll sit down with anyone who, in good faith, wants to fix our broken immigration system. And it's hard. It's hard on the best of circumstances. But if the most extreme Republicans continue to demagogue this issue and reject solutions, I'm left with only one choice: To act on my own, do as much as I can on my own to try to change the atmosphere. Immigration reform used to be a bipartisan issue. We can make it that way again. It's not only the right thing to do, it's economically a smart thing to do."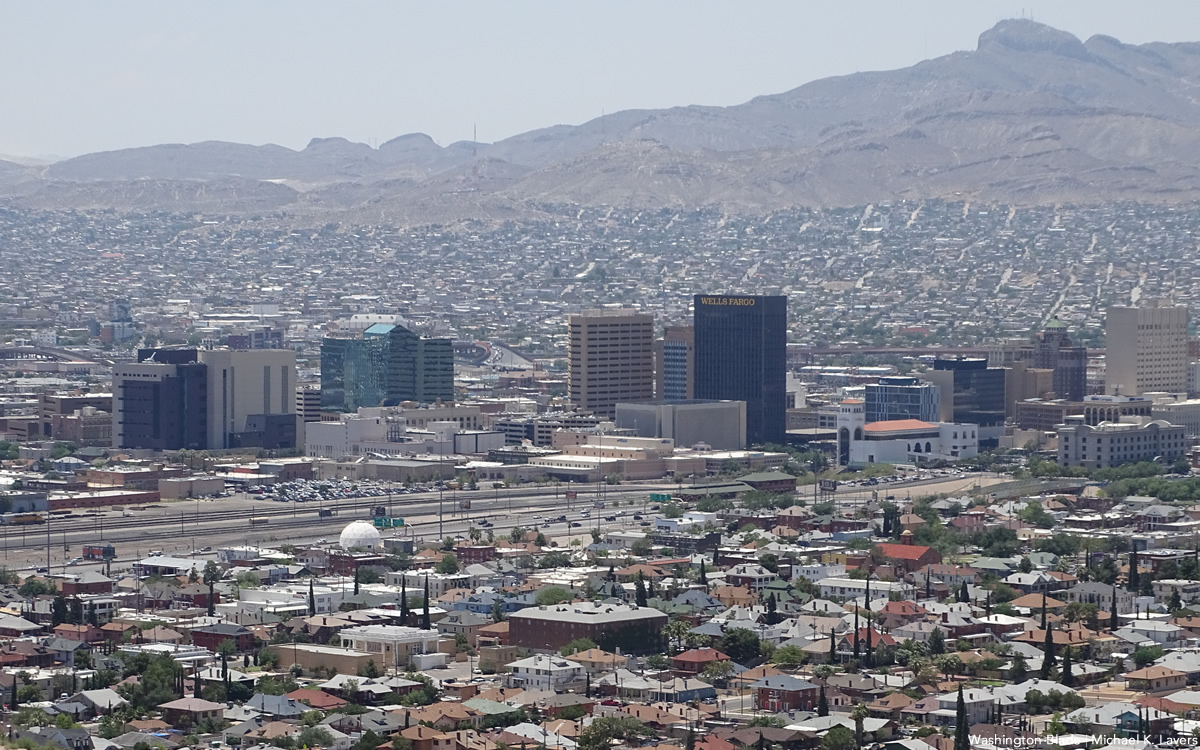 Layla Razavi, interim executive director of Freedom for Immigrants, in a statement said their organization is "deeply disappointed at Biden's shameful expansion of Trump's Title 42 policy, which further cements his predecessor's anti-immigrant legacy."
"The Biden administration should be working to restore and strengthen our asylum system, not eroding what has been a vital lifeline for so many in our communities," said Razavi. "True to Title 42's original motives, this policy will continue to disproportionately harm Black and brown migrants seeking asylum."
Organization of Refuge, Asylum and Migration works with LGBTQ+ and intersex asylum seekers from Ukraine and other countries around the world. Steve Roth, the group's executive director, last May joined five members of Congress who visited two shelters for LGBTQ+ and intersex asylum seekers in the Mexican border city of Tijuana.
Roth in a text message to the Blade described the administration's announcement as "sad and frustrating."
"It's unlawful and will limit access to the asylum system for the vast majority of asylum seekers at the border, including LGBTIQ people," he said.
Immigration Equality Executive Director Aaron C. Morris in a press release said "every LGBTQ and HIV-positive refugee has the right to apply for asylum in the United States."
"Requiring our community to file for asylum in unsafe third countries will have mortal consequences for many of us," he said. "Immigration Equality strongly condemns any proposal by the Biden administration to restrict asylum to LGBTQ and HIV-positive refugees. The United States has a great capacity to protect and support asylum seekers and refugees, maybe more than any other nation. President Biden must stop creating barriers to protection, and instead do everything in his power to facilitate the safe relocation of all LGBTQ and HIV-positive people fleeing persecution."
San Diego Pride Executive Director Fernando Z. López, like Morris, said "asylum is a human right and an LGBTQ issue," noting consensual same-sex sexual relations remain criminalized in 68 countries and "people can be put to death simply for being themselves" in 10 of them.
Harris is among the U.S. officials who have publicly acknowledged violence based on sexual orientation and gender identity is one of the "root causes" of migration from Guatemala, El Salvador and Honduras.
"The United States, California and San Diego have been seen as international safe havens for LGBTQ immigrants, refugees, asylum seekers and their families seeking refuge from war, political violence, climate disaster and targeted anti-LGBTQ attacks," López told the Blade. "The longer any administration prevents those seeking refuge from the ability to live safely and freely in this country, as is their internationally recognized right, our LGBTQ community will continue to have to spend time and resources triaging the crisis at our border."
"San Diego Pride, as an organization supporting the LGBTQ community at the U.S.-Mexico border, knows our LGBTQ community needs and deserves real immigration and asylum reform, so we can fully invest in the binational and international capacity-building work we need to truly thrive," added López. "Today's announcement only further delays that life-saving, movement-building work."