UK Prime Minister's cabinet takes another hit when Out Tory minister walks
Andrew is now the ninth most senior level minister to depart Johnson's government, nearly all questioning the prime minister's integrity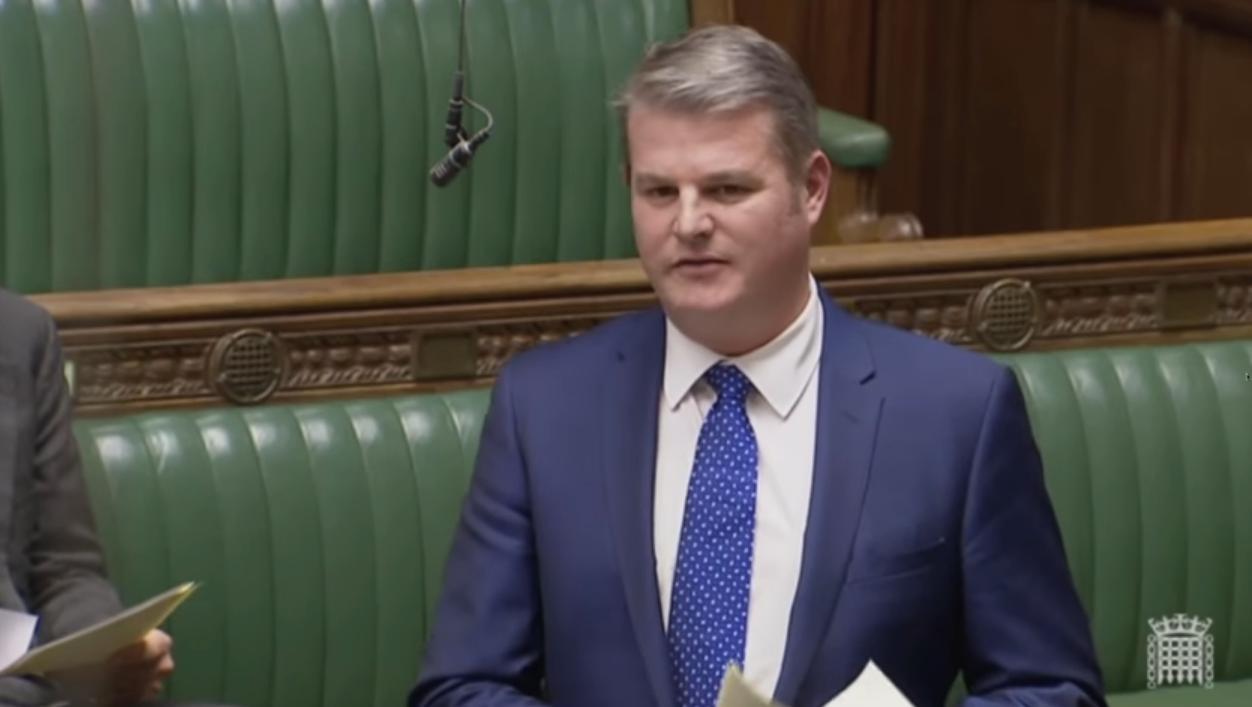 LONDON – The ongoing scandal that has crippled the government of British Prime Minister Boris Johnson took another twist Wednesday afternoon when Out Housing Minister Stuart Andrew announced on Twitter Wednesday afternoon he has resigned.
The openly gay Andrew was only appointed his role six months ago.
It is with sadness that I am resigning as Housing Minister.

I pay tribute to all my ministerial colleagues, officials, and civil servants in the Department and the wider sector.

I look forward to continuing to serve my constituents in Pudsey, Horsforth, and Aireborough. pic.twitter.com/wTnrr9rcSu

— Stuart Andrew (@StuartAndrew) July 6, 2022
In his letter of resignation attached to his tweet, the Out Tory MP (conservative member of Parliament) wrote:
"Loyalty and unity are traits that I have always endeavoured to provide for our great party. However, I fear I have let these override my judgement recently.
"There comes a time when you have to look at your own personal integrity and that time is now. Therefore, given recent events, I have no other choice than to resign.
"Our party, particularly our members and more importantly our great country, deserve better. Having a marginal seat I have seen the huge sacrifice our members make in volunteering considerable hours to campaign on our behalf and I cannot, in all good conscience, tolerate them having to defend the indefensible."
Andrew is now the ninth most senior level minister to depart Johnson's government, nearly all questioning the prime minister's integrity and ability to stay on after it was disclosed that allegations of groping males by a now disgraced deputy chief whip, appointed by Johnson, was known to the prime minster prior to Johnson's placing him into that role.
PinkNewsUK reported Monday that Chris Pincher, the Tamworth MP stood down from the post on Thursday (30 June) after he was accused of groping two men at the Carlton Club in London. In 2017, he voluntarily referred himself to police after he was accused of making an unwanted sexual advance on Olympic rower Alex Story.
On Monday, the former permanent secretary at the Foreign Office and Head of HM Diplomatic Service, Simon McDonald, castigated the Johnson administration in a letter written July 4 that McDonald sent that he also posted on Twitter.
This morning I have written to the Parliamentary Commissioner for Standards – because No 10 keep changing their story and are still not telling the truth. pic.twitter.com/vln9FU4V50

— Simon McDonald (@SimonMcDonaldUK) July 5, 2022
McDonald said No 10 had made "inaccurate" claims that Johnson was "not aware of any specific allegations" against Pincher when he was appointed deputy chief whip in February.
In his letter, McDonald said Pincher faced similar allegations shortly after he was appointed minister of state at the Foreign Office in the summer of 2019.
PinkNewsUK also noted that Johnson's government has so far haemorrhaged 21 government officials, from members of his top team to Parliamentary Private Secretaries.
An official with the UK government with knowledge of the ongoing controversy regarding Downing Street's evasive maneuvering on Pincher told the Blade Wednesday that the scramble to position a unified front backing the prime minister has been destroyed in part due to the fact that the prime minster was in fact aware of the 2019 complaints about the alleged sexual groping. The official noted that the denial, the retraction, and the clumsy efforts to redefine the government's stance had angered senior cabinet members.
Johnson, who has so far survived a vote of no confidence in Commons, multiple investigations and a criminal fine from police for his involvement in a series of law-breaking coronavirus pandemic lockdown parties may be headed into a place where resigning will be the only option the official told the Blade.
British comedian challenges Beckham to give up £10 mil Qatar deal
In 2021, multiple news outlets reported Beckham had signed a ten-year deal with Qatar to be a face for soccer there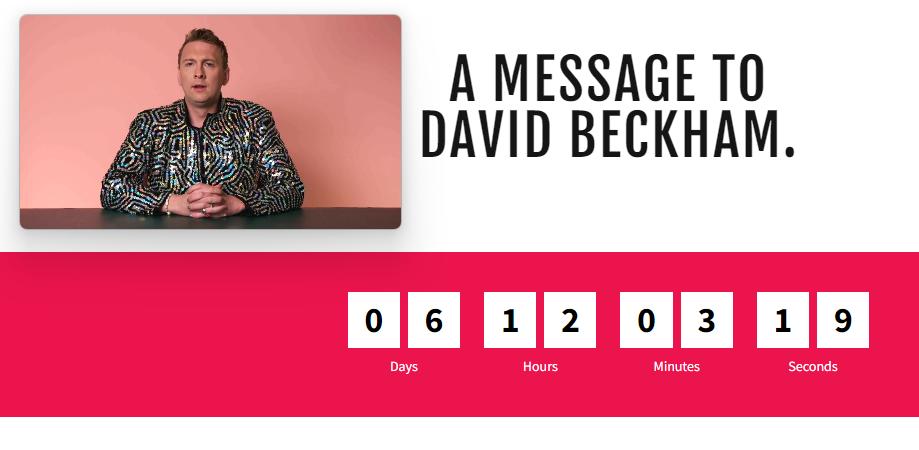 KINGS HEATH, Birmingham, UK – Joe Harry Lycett, a celebrity British comedian and television presenter, challenged British football [soccer] star David Beckham on Sunday to walk away from Beckham's £10 million deal to be ambassador for Qatar during the FIFA World Cup.
In 2021, multiple news outlets reported Beckham had signed a ten-year deal with Qatar to be a face for soccer there. Qatar criminalizes same-sex "sexual conduct" and has persecuted transgender people in that country.
In October, Human Rights Watch documented arbitrary arrests and ill-treatment in detention of LGBT Qataris by the Preventive Security Department. As a requirement for their release, security forces mandated that transgender women detainees attend conversion therapy sessions at a government-sponsored "behavioral healthcare" center. Despite sustained pressure, Qatari authorities have refused to repeal laws criminalizing same-sex relations.
World Cup Ambassador Khalid Salman last week described homosexuality as "damage in the mind."
Salman, a former Qatari soccer player, made the comment during an interview with a reporter from ZDF, a German television station, in Doha, the Qatari capital.
The former Qatari soccer player in response to the reporter's question about the criminalization of consensual same-sex sexual relations in his country described homosexuality as "haram" or "forbidden" under Sharia law. A member of the World Cup organizing committee abruptly stopped the interview after Salman made his comments.
Beckham, the former captain of England's national soccer team, has been heavily criticized for his decision to accept the paid ambassador position for Qatar at the FIFA World Cup 2022 from numerous LGBTQ+ rights groups.
Lycett released a video Sunday, (November 13) on his Twitter account:
"I consider you, along with Kim Woodburn and Monty Don, to be a gay icon," he said.
"You were the first premiership footballer to do shoots with gay magazines like Attitude, to speak openly about your gay fans, and you married a Spice Girl which is the gayest thing a human being can do," Lycett said.
https://t.co/FqoC3hSFM8 🌈 pic.twitter.com/EPLVNwmnvV

— Joe Lycett (@joelycett) November 13, 2022
Lycett continued: "You have always talked about the power of football as a force for good. Which suggests to me you have never seen West Brom.
"But, generally, I agree. So with that in mind I'm giving you a choice.
"If you end your relationship with Qatar I will donate ten grand of my own money (that's a grand for every million you're reportedly getting) to charities that support queer people in football.
"However, if you do not I will throw the money into a shredder at midday next Sunday, just before the opening ceremony of the World Cup and stream it live on a website I've registered called BendersLikeBeckham.com. Not just the money, but also your status as gay icon will be shredded.
"Also you'll be forcing me to commit what might be a crime. Although even then, I reckon I'll get off more lightly than I would if I got caught whacking off a lad in Doha."
The comedian also set-up a website BendersLikeBeckham.com, which features only his video, as well as a countdown timer showing how long Beckham has to make his choice.
Beckham has yet to respond to the tweet or inquiries from British LGBTQ press outlets PinkNewsUK, Attitude, and other media outlets.
Additional reporting by Michael K. Lavers