Biden heckled by Parkland shooting victim's Dad during White House event
The president was interrupted by the father of Parkland victim 17-year-old Joaquin Oliver who yelled: "We have to do more than that"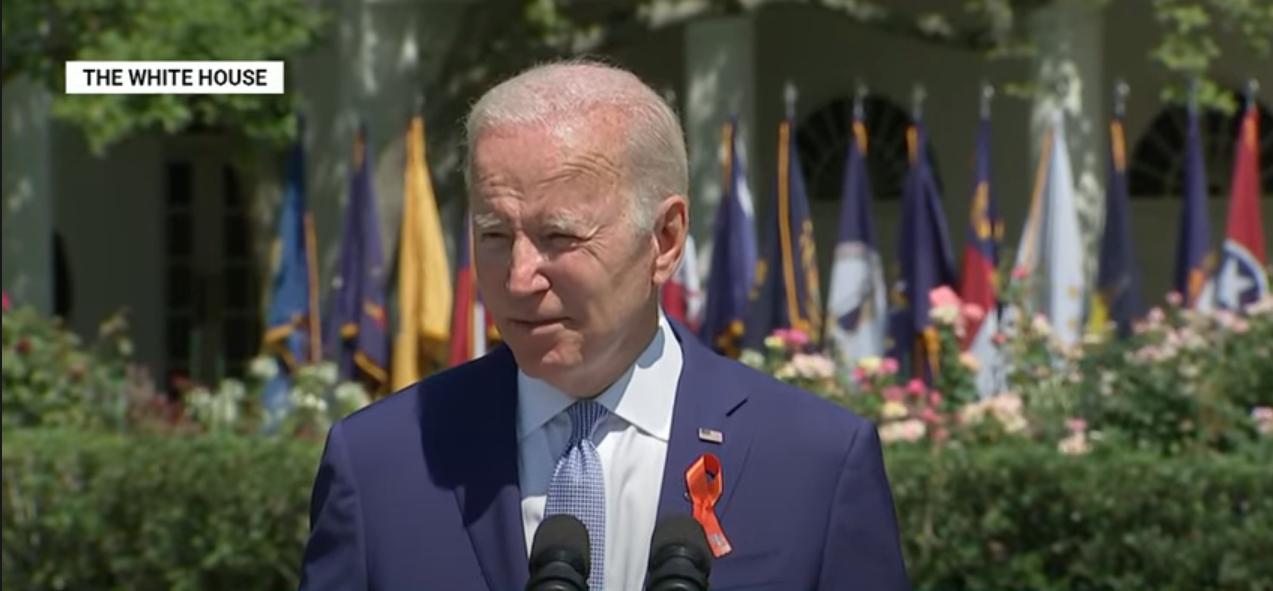 WASHINGTON – As he was making remarks during a Rose Garden event Monday meant to celebrate a new law aimed at reducing gun violence, President Joe Biden was interrupted by a father of a victim of the 2018 Valentine's Day mass shooting at Marjory Stoneman Douglas High School in Parkland, Florida, that killed 17 people.
The crowd gathered for the bill signing ceremony on the South Lawn was fairly substantial, a pool reporter estimating at there were at least 500 plus people present.
As the president was speaking to the audience of lawmakers, dignitaries, survivors and family members of victims of mass shootings from Columbine, Virginia Tech, Aurora, Tucson, Sandy Hook, Orlando, Parkland, Santa Fe, along with recent survivors of the mass-shootings in Uvalde, Buffalo, and Highland Park- which was represented by presence of Illinois Governor J. B. Pritzker as well as Highland Park Mayor Nancy Rotering, he was interrupted by Manuel Oliver, the father of Parkland victim 17-year-old Joaquin Oliver.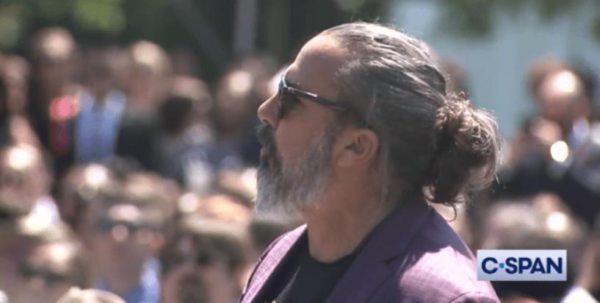 As the president was remarking that the bill was proof that, "despite the naysayers, we can make meaningful progress on dealing with gun violence," Oliver yelled from the audience: "We have to do more than that."
"Sit down and hear what I have to say," Biden responded, gesturing to Oliver that he should sit down
The Executive Director of @gunsdownamerica Igor Volsky tweeted a clip of the exchange:
Parkland father Manuel Oliver @manueloliver00 stood up and urged @POTUS to do more and open a White House Office of Gun Violence Prevention and appoint a Gun Czar.

He and other survivors are hosting a 2pm presser on PA Ave in front of WH demanding Biden *act* https://t.co/sP0gIeL2F7

— igorvolsky (@igorvolsky) July 11, 2022
Biden's speech lasted for about 20 minutes. Earlier Texas pediatrician Roy Guerrero, who triaged and treated the Uvalde victims spoke noting it has been 40 days since the massacre at an elementary school there, and that a makeshift memorial to the massacre has been taken down.
"These parents seek a safe and secure environment for their children," Guerrero said. "It's tough being a pediatrician in a community where kids don't want to go back to school and their parents don't want to send them."
He said it is difficult to reassure scared children while the weapons used in the massacre are still available. "Hopefully, this is the start of a movement toward banning assault weapons," he said to applause from the crowd and then introduced Vice-President Kamala Harris.
Harris praised the law known as the Safer Communities Act, as a historic accomplishment and highlighted the dedication of members of Congress to passing gun legislation.
"We would not be here without the vision, the courage and unwavering determination of one man in particular: Joe Biden," Harris said, noting his decades of work on the issue.
She then introduced Garnell Whitfield, Jr., who began by ticking off the names of the victims of the Buffalo shooting. Whitfield thanked Harris for attending his mother's memorial service, adding she was a big fan of the Vice President and was "dancing in heaven" knowing Harris was in attendance.
Whitfield said the country needed to do more to combat racism and white supremacy.
"They are a leading threat to our homeland and way of life," he said.
He then introduced President Biden as "the person we the people, but more importantly, God, as chosen to lead us at a time such as this."
Anti-Trans far-right pundit Matt Walsh says gender affirming is evil
Walsh, who has over a million Twitter followers which includes the anti-LGBTQ Libs of Tik-Tok, called gender-affirming surgery "mutilation"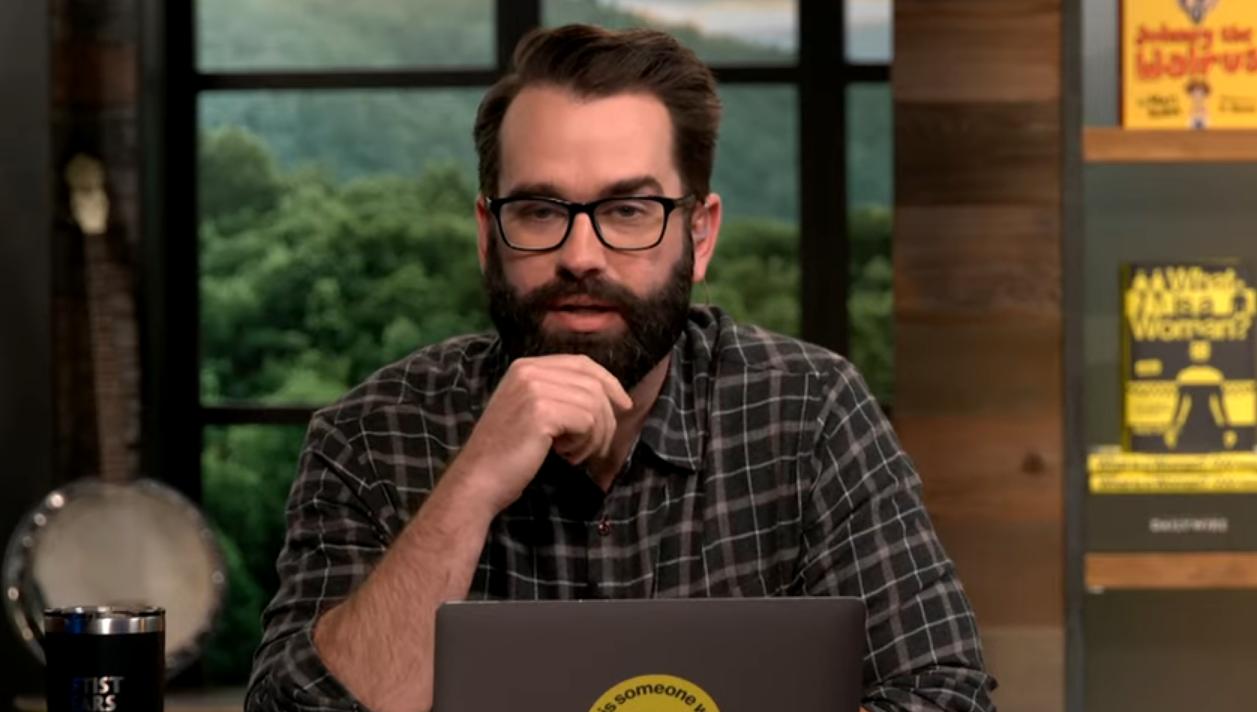 NASHVILLE – Daily Wire host and far-right extremist anti-transgender activist Matt Walsh went on Twitter Monday attacking trans people writing: "I believe that gender ideology is one of the greatest evils in human history. There is nothing they can threaten that would make me back down from this fight. I'd rather be dead than surrender to this madness. It's as simple as that for me."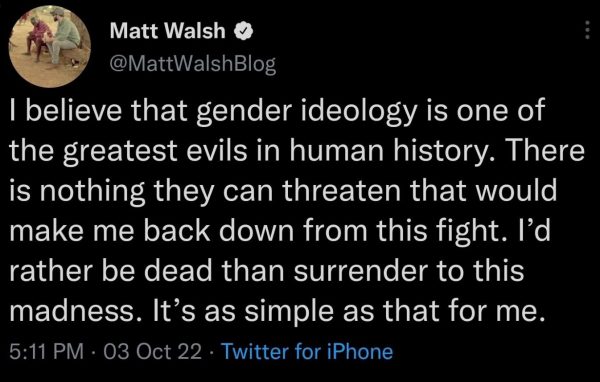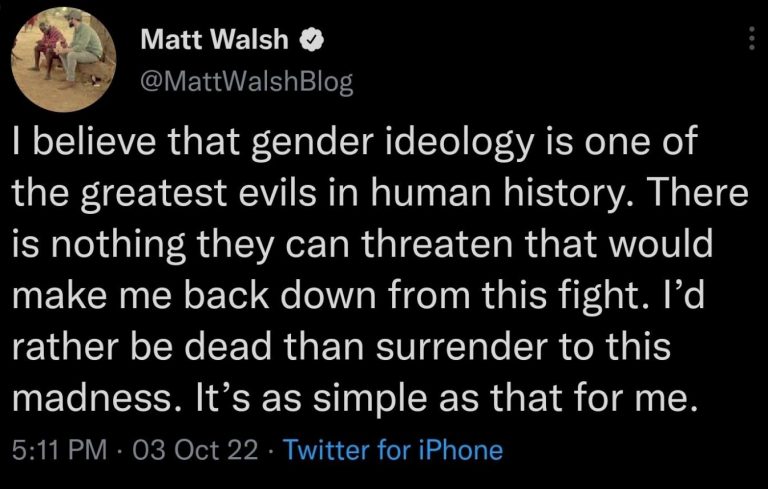 Walsh, who has over a million followers which includes the anti-LGBTQ activist account Libs of Tik-Tok, has called gender-affirming surgery human body mutilation, added in another tweet: "The medical establishment, Big Tech, and the federal government conspire to punish those of us who criticize the accepted narrative. This is full on tyranny, and it will of course be defended by every single leftist who spends every day whining about "fascism."
Alejandra Caraballo, a Clinical Instructor at Harvard Law School's Cyberlaw Clinic and a former staff attorney at the Transgender Legal Defense and Education Fund and a Staff Attorney at the LGBTQ Law Project at New York Legal Assistance Group, noted on Twitter that Walsh's tweet could incite violence against Trans Americans.
"This is a direct threat and incitement of violence against trans people. When he says "gender ideology," he really means trans people. Matt says he's willing to die to fight it. Some of his followers may take him up on that and engage in real violence," Caraballo wrote.
This is a direct threat and incitement of violence against trans people. When he says "gender ideology," he really means trans people. Matt says he's willing to die to fight it. Some of his followers may take him up on that and engage in real violence. pic.twitter.com/9QhTHcnG4b

— Alejandra Caraballo (@Esqueer_) October 3, 2022
Most recently attacks on American hospitals providing trans healthcare, especially those with clinics treating trans youth have been targeted by anti-Trans extremists led by Walsh and Brooklyn, New York-based Chaya Raichik, a former real estate agent whose 'Libs of Tik-Tok' have spread misinformation and lies about gender-affirming surgery which has fostered attacks on those healthcare facilities by far-right extremist elements.
Alarmed at the increase of violence, in a letter sent Monday to U.S. Attorney General Merrick Garland, the American Medical Association joined with the American Academy of Pediatrics (AAP), and Children's Hospital Association asking the Department of Justice investigate [the] increasing "threats of violence against physicians, hospitals and families of children for providing and seeking evidence-based gender-affirming care."
Referencing Walsh's declaration and others who complain that their anti-trans view points are free speech and being censored, including the recent 7 day suspension of Raichik that expired Monday as well as the letter asking the U.S. Attorney General and the Justice Department to investigate , Caraballo noted:
"The instigators of the anti-LGBTQ moral panic are now pushing the narrative that they are going to be prosecuted by DOJ for their speech. They won't be prosecuted. They haven't violated the law. However, they need to fuel further outrage and feign persecution."
The instigators of the anti-LGBTQ moral panic are now pushing the narrative that they are going to be prosecuted by DOJ for their speech. They won't be prosecuted. They haven't violated the law. However, they need to fuel further outrage and feign persecution. pic.twitter.com/wcMG0afcFj

— Alejandra Caraballo (@Esqueer_) October 3, 2022
LA Mayoral race tight- Luna maintains lead over Sheriff Villanueva
In the race to replace Eric Garcetti as Mayor, Rep. Karen Bass is leading billionaire businessman Rick Caruso – 34% to 31% among all voters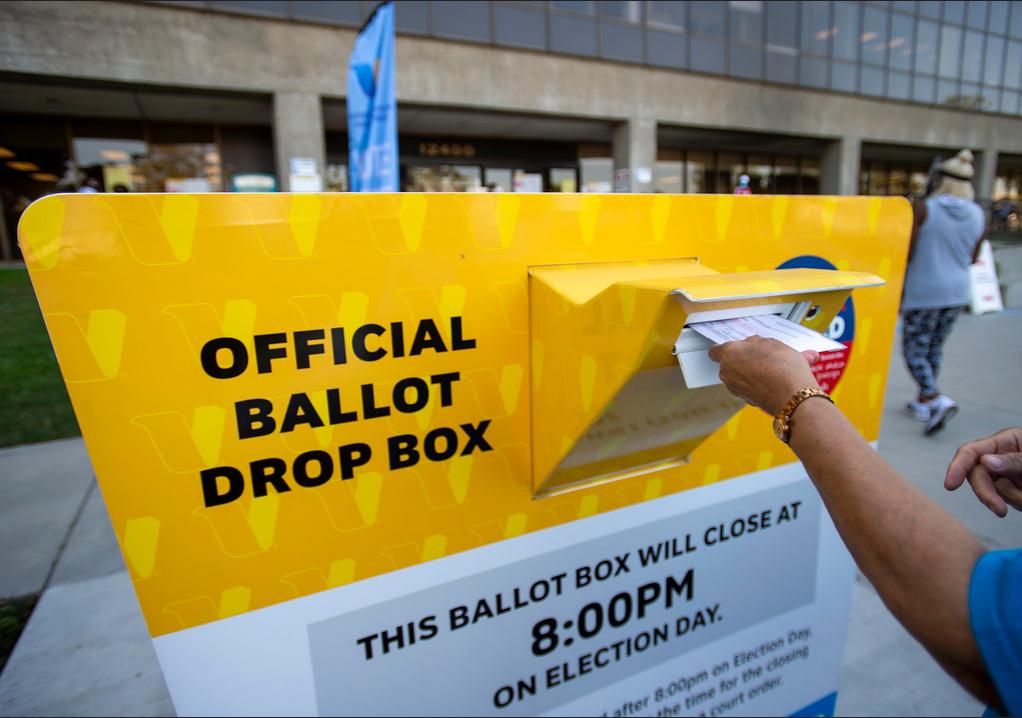 LOS ANGELES – New polling released Monday showed that in the race to replace Eric Garcetti as Mayor of Los Angeles, Rep. Karen Bass is leading billionaire businessman Rick Caruso – 34% to 31% among all voters.
In the new UC Berkeley Institute of Governmental Studies survey, Caruso is now just 3 points behind — which is within the poll's margin of error. In August, Caruso trailed by 12 points although the poll found that among likely voters, Bass still leads by 15 points – 46% to 31%.
In the race for Los Angeles County sheriff, the Los Angeles Times reported Monday that retired Long Beach Police Chief Robert Luna has a formidable, 10-point lead among likely voters over the incumbent, Alex Villanueva, a new UC Berkeley Institute of Governmental Studies/Los Angeles Times poll showed.
With little more than a month until the Nov. 8 runoff election, 36% of likely voters polled said they are planning to cast ballots for Luna, while 26% said they favor Villanueva.
Race to the Midterms: Victory Fund touts 450+ candidates
"The Victory Fund's nonpartisan – So we don't talk about 'holding the House' so much as 'keeping the forces who want to harm us at bay'"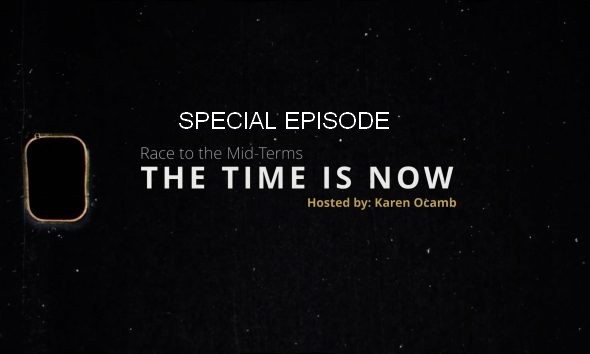 By Karen Ocamb | WEST HOLLYWOOD – With just six weeks until the Nov. 8 midterm elections, Democrats are furiously working to stop MAGA Republicans from hanging democracy with the noose they propped up for then-Vice President Mike Pence on January 6.
The possibility of GOP Minority Leader Kevin McCarthy winning the five seats necessary to take back the House and gavel from Speaker Nancy Pelosi and Republican Senate Minority Leader Mitch McConnell having power to shape the judiciary with prompting from The Federalist Society — LGBTQ people, people of color and women could be in for decades of rule by straight white supremacist Trump cultists.
The overturning of Roe v Wade, taking away the right to bodily autonomy, is just the beginning of the unraveling of individual privacy protections, the dismantling of equal justice under law and the murder of democracy by MAGA ideologues with the power to invalidate votes.
But all is not lost just yet. Power is still in the hands of voters who prize real patriotism over fantasies about Trump's Big Lie. And a lot of those patriots are LGBTQ candidates running for elected office across the nation.
In this special episode of Race to the Midterms, we talk with former Houston Mayor Annise Parker, now President and CEO of the LGBTQ Victory Fund and the Victory Institute. The Victory Fund has now endorsed and promoted more than 450 out candidates seeking congressional seats and down-ballot state and local seats. Victory is also on the ground campaigning and getting out the vote in states such Texas, Florida, North Carolina, Minnesota, Kentucky, New York, Rhode Island, Pennsylvania, Vermont, and Connecticut.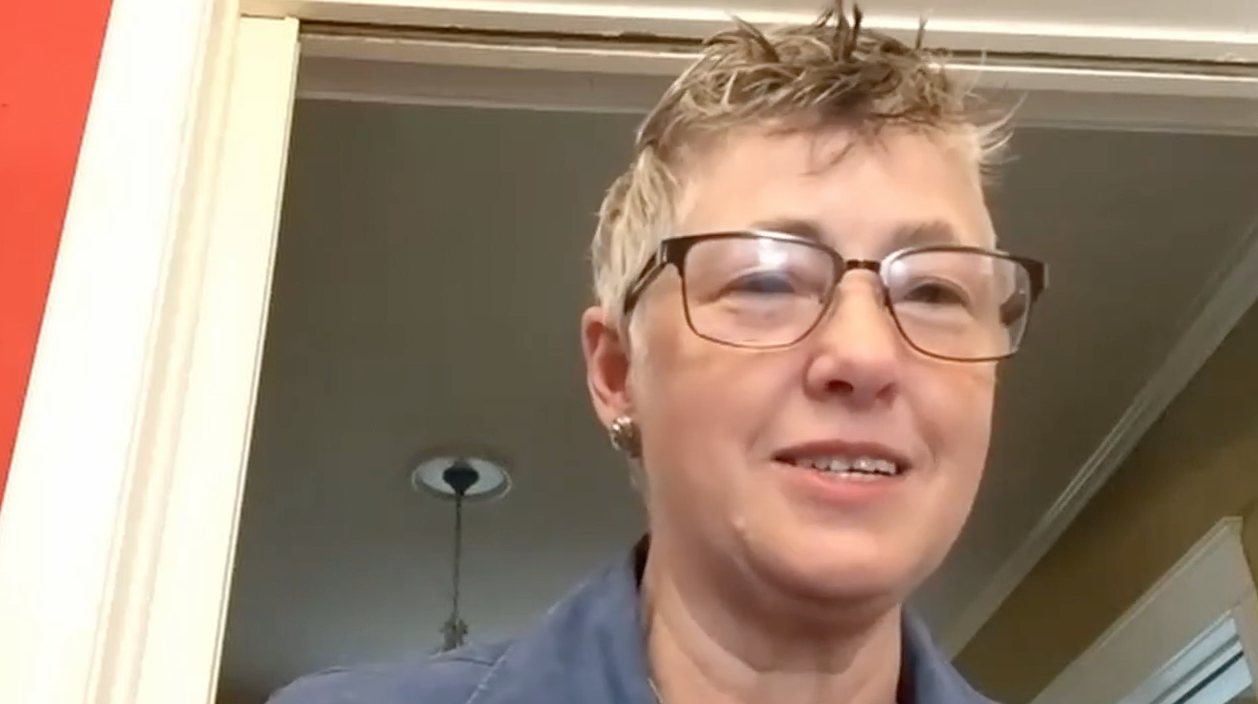 The Victory Fund, founded in 1991, endorsed two people that year Sherry Harris for Seattle City Council candidate in Seattle and Los Angeles-based attorney Bob Burke, who was running for the California State Assembly. "This year we have more than 450 candidates so you can see the tremendous growth," Parker says.
Victory was able to identify more than 1100 out LGBT candidates but they also have a strict viability standard. "We are trying to push the envelope. And amazingly, our candidates are 30% more diverse than the general candidate pool. If you go to VictoryInstitute.org, you can look at our some of our research" showing demographics of all of the candidates in United States and then the LGBT candidates.
Victory's Spotlight candidates, in particular, illustrate the essential intersectionality of LGBTQ candidates. "We are part of every community and we understand that," says Parker. "But what is also happening is that more and more candidates of color from across the political spectrum are bringing their full selves to their races. I'm not going to say that it's helpful to be openly LGBT. But I'm going to be really clear — it's not a negative.
"Our candidates win at the same rate that any other candidates win," Parker continues. "When you control for your experience and the demographics of the district and the quality of the campaign, which is a really good sign. , and the fact that more and more people are acknowledging their gender identity or their sexual orientation — for us, having been in this game for so many decades with a singular purpose, whether someone is successful, I mean, we do want to see candidates win, but whether they ultimately are successful at the ballot box — when they run as their authentic selves, they're true to themselves, they're comfortable in their own skin, it has a transformative effect. And we're excited about the possibilities this year."
While Victory has endorsed numerous congressional candidates, our strength as an organization is really down ballot from there. No other national organization does down ballot races," Parker says. State house races are really, really important because "the really stupid stuff starts in the state house and the really bad anti-LGBTQ stuff starts in the state houses and it can metastasize. In fact, there are organizations that stamp out some of these really ugly bills like cookie cutter, stamping them out and sharing them with right wing legislators, cross country so we really work hard at that level."
And there have been victories, including helping three Black LGBT leaders win their primaries. "They will be the first Black members of the Texas legislature," says the woman who became the first out lesbian mayor of a major city, identifying former Houston City Council member Jolanda Jones in Houston, longtime HIV and Dallas community activist Venton Jones, and in Beaumont, Christian Manuel Hayes.
Parker also notes that the Victory Fund is a nonpartisan organization and we do support Democrats — and Republicans. So we don't talk about 'holding the House' so much as 'keeping the forces who want to harm us at bay.' Parker mentions Sharice Davids as "not only a great example of an amazing member of Congress, but as an intersectional person — as an Indigenous woman, a Native American woman. This is her third run. She was elected twice, but redistricting was not good to her district — it was just eviscerated in Kansas. This is a tough state. So, I'm a little worried about Sharice."
Redistricting and voter registration is also working against the congressional reelection campaigns of Angie Craig in Minnesota and Chris Pappas in New Hampshire. There are new candidates, too, such as Will Rollins running in Palm Springs against anti-gay Ken Calvert, "who is no friend of the community, voted to against the repeal of Don't Ask, Don't Tell, voted for the Defense of Marriage Act. They're neck and neck out there. For most voters, congressional races all turn on these national issues — where people were on January 6th and the Big Lie about Trump and that he won the last election, that sort of thing. The down ballot races are run on local issues — and that's why our candidates do so well."
Another interesting congressional race is New York's Third District in Long Island. Victory has endorsed Democrat Robert Zimmerman. But his Republican opponent, George Santos, is also openly gay. "They both have deep ties to the district. No carpetbaggers. They're credible candidates. And they raise good money. They have their party's nomination," says Parker. "Unfortunately, from our viewpoint, Santos was on the mall on January 6 and was part of the Big Lie trying to overturn the election, which made him not suitable for our endorsement."
Parker also highlighted three governors' races: Colorado Gov. Jared Polis is running for reelection "and should be OK. But we could take Massachusetts with Maura Healey and we can take Oregon with Tina Kotek. Maura is doing really well. Tina Kotek is in a three-way race. The interesting thing there is all three are women: a Republican and Democrat and independent. Tina Kotek is the Democrat. Any one of them could win."
Annise Parker closed out the interview talking about her intersectional family — she's been with her wife Kathy Hubbard for 31 years and they have a Black son Jovan and two bi-racial/Black daughters and a third daughter who is Anglo Hispanic.
Jovan, now 46, was a 16-year-old gay street kid when 17-year old Treyvon Martin was murdered. "He was on and off the streets of Houston and he was being raised by his grandparents and they just — they kept trying to force the gay out and he'd run away or they'd throw him out and back and forth," Parker says. "And then we finally said 'Enough with that' and invited him into our family."
Parker had her own motherly response when Treyvon Martin was killed and President Obama said that if he had a son, he would look like Treyvon. In fact, Obama said at the time in 2012, he looked like Treyvon growing up.
"When Obama said that I couldn't help thinking my mother adored my son Jovan. My mother at the time was living in Charleston, South Carolina," she says. "Jovan was about 30 the first time he ever went to visit her on his own and drove over to Charleston. And I had to have this conversation with him before he went. It's like, 'she's an older white woman living by herself. Don't let her give you a key. Make sure you knock on the door. She opens the door. Anybody driving by can see that you're going in. That she's welcoming you in. Just be really, really careful.'
"And I shouldn't have had to have that conversation," Parker says. "Nobody should have to have that conversation. But that's the reality of the world we live in still."
WATCH: