Iraq lawmakers plan to introduce bill to ban homosexuality
Violence against LGBTQ+, intersex people commonplace in country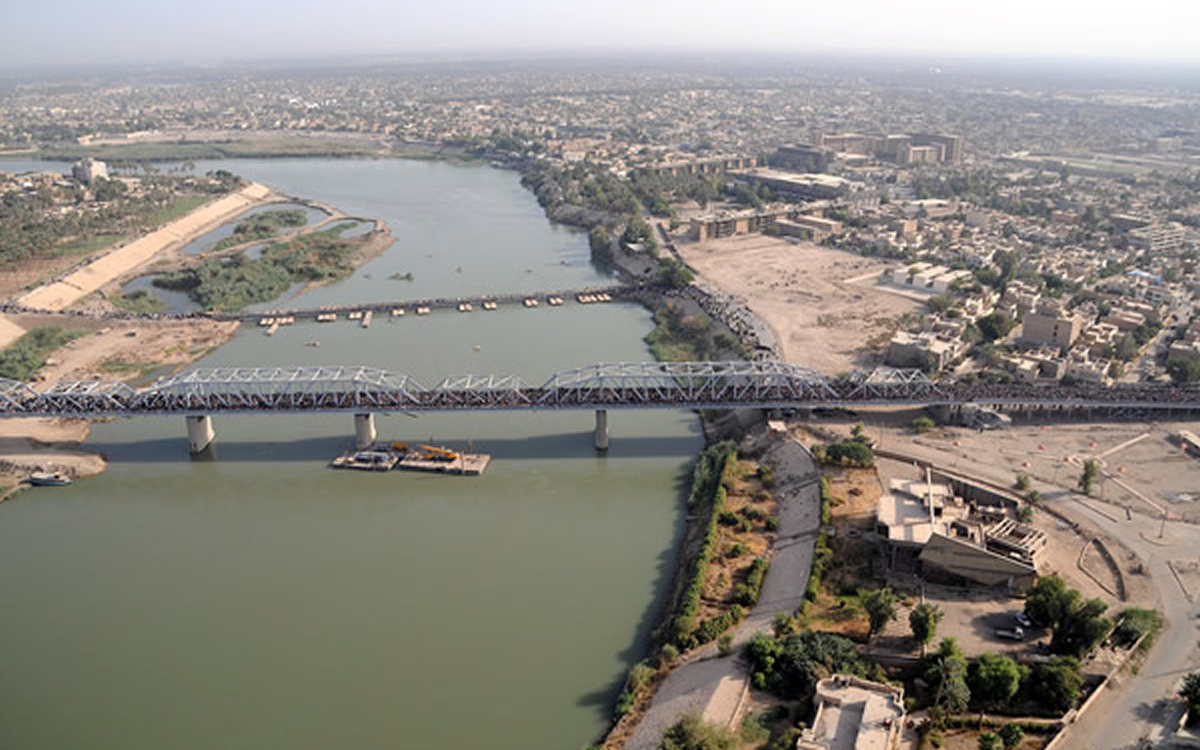 BAGHDAD — An Iraqi lawmaker has said parliamentarians plan to introduce a bill that would ban homosexuality in the country.
Middle East Eye, a website that covers the Middle East and North Africa, reported MP Aref al-Hamami on July 8 told an official Iraqi news agency that members of his Parliamentary Legal Committee have agreed "to collect signatures after returning to session to legislate a law prohibiting homosexuality in Iraq."
"[The] legislation of such a law will be reinforced by legal provisions that prevent homosexuality and the perversions associated with it," said al-Hamami.
Homosexuality has been legal in Iraq since 2003, but violence against LGBTQ+ and intersex Iraqis remains commonplace.
"Despite repeated threats and violence targeting lesbian, gay, bisexual, Transgender, queer and intersex (LGBTQI+) individuals, specifically gay men, the government failed to identify, arrest, or prosecute attackers or to protect targeted individuals," notes the State Department in its 2021 human rights report. "Some political parties sought to justify these attacks, and investigators often refused to employ proper investigation procedures. LGBTQI+ individuals also faced intimidation, threats, violence and discrimination, and LGBTQI+ individuals reported they could not live openly without fear of violence at the hands of family members, acquaintances, or strangers."
The U.S. earlier this year condemned the so-called honor killing of Doski Azad, a Transgender woman in Iraqi Kurdistan.
A source in the semi-autonomous region of northern Iraq has previously told the Washington Blade that militant groups regularly target gay men in the country. The Islamic State publicly executed men accused of engaging in sodomy in the parts of Iraq it once controlled.
"With an unstable economy and crimes taking place every day without any accountability or follow-up, the Iraqi Parliament's Legal Committee has considered that putting an end to the LGBTQ community is a priority that must be achieved as soon as possible," tweeted an activist in Iraq who calls themselves Anas Gilgamesh.
Amir Ashour, executive director of IraQueer, an organization that advocates on behalf of LGBTQ+ and intersex Iraqis, on Tuesday told the Blade that it won't be "that long" until lawmakers approve the bill because "they claim to have what they need to pass it." Ashour added his organization is "working behind the scenes to try and stop the law from passing."
Internet blacked out for 4th day as violent protests continue in Iran
Protests by Iranians included women setting headscarves on fire in the streets resulted with harsh reaction from Iranian security services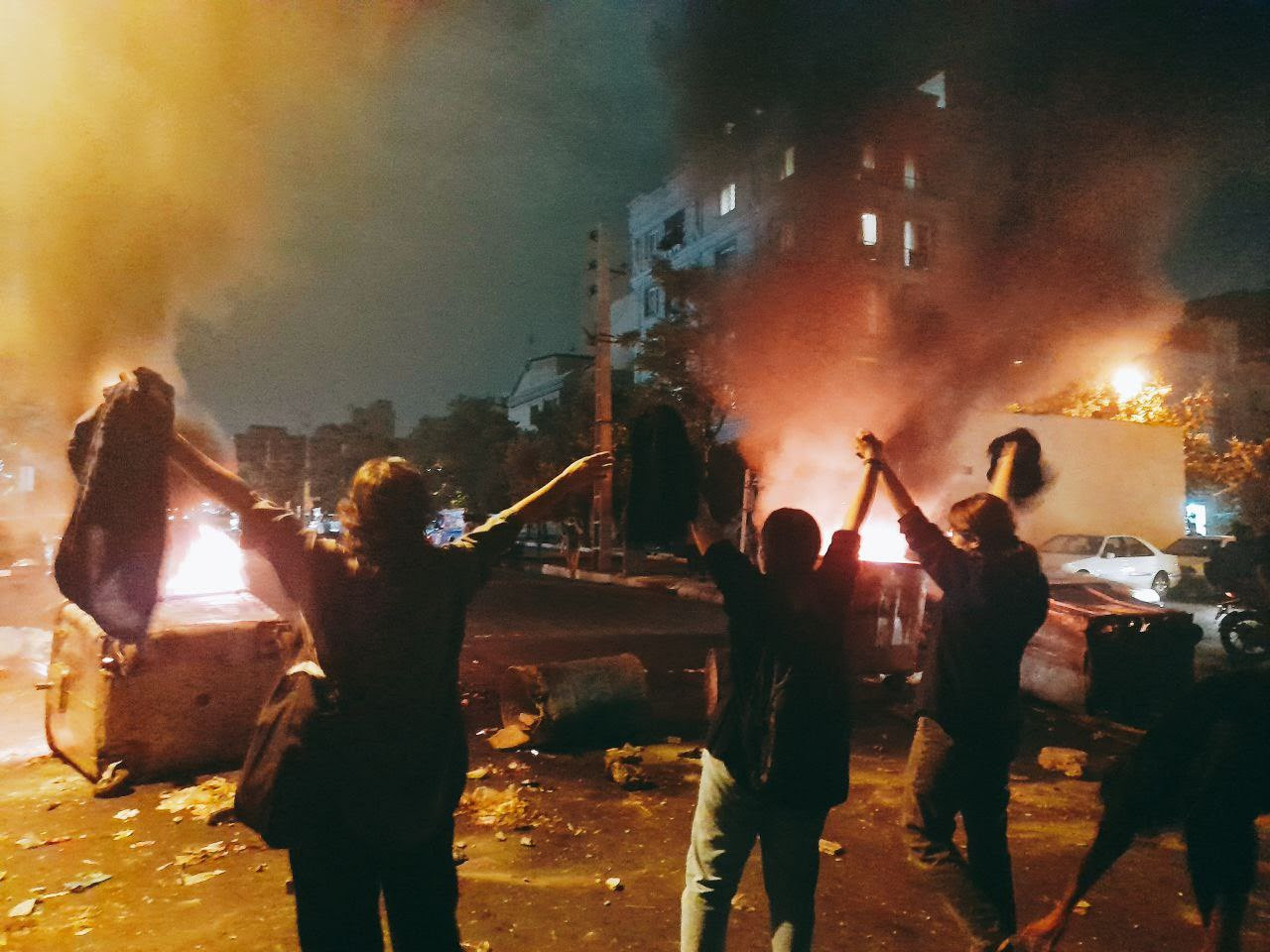 PARIS, France – For the fourth consecutive day the government of Iran has blocked internet access as tens of thousands across the Islamic Republic continue to protest the violent crack-down following the death of a 22-year-old Kurdish woman Mahsa Amini, who died in police custody after being arrested by Iran's "morality police" over a week ago.
London, UK-based news agency Iran International reported that Amini had traveled from a Kurdish region in Saqqez to the Iranian capital city of Tehran where there was a confrontation in the streets and she was arrested in her brother's car by the Islamic religious police.
Amini had been arrested for violating the nation's strict Islamic laws requiring women to wear head scarves known as hijabs by the notorious police units who enforce Iran's codes on hijabs and other conservative Islamic modes of dress and behavior.
Within twenty-two hours of her arrest she was taken to Kasra Hospital in northern Tehran where she died without regaining consciousness. According to her family members she was badly beaten by police in the prisoner transport van immediately after her arrest.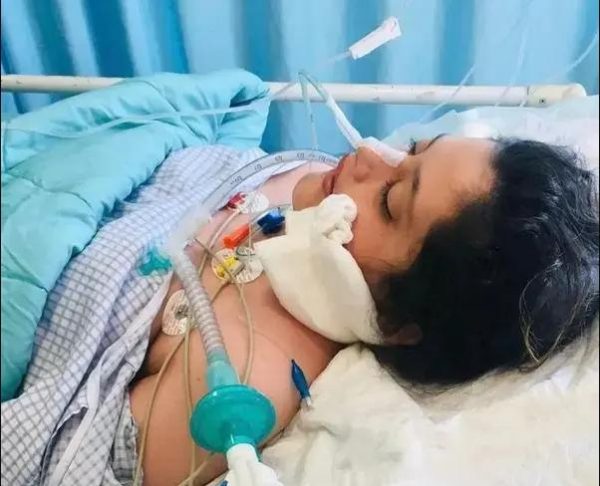 At hospital Amini was found suffering from "multiple blows" to the head and a hospital source told Iran International news agency additional her lungs were filled with blood when she was transferred to the hospital and it was clear that she "could not be revived."
The source emphasized that Mahsa's condition "was such that she could not be saved nor was surgery possible because her brain tissue was seriously damaged and it was clear that the patient was not injured by a single punch and must have received many blows to her head."
Her death on Friday, September 16 sparked protests that began to escalate, first in Tehran and then spreading across the country. Iran's President Ebrahim Raisi in an effort to quell the growing acts of dissent and protest promised Amini's family two days after her dying that her death would be investigated. Iran's chief justice, Mohseni Ejei, also promised a full investigation.
There were multiple international calls including the acting U.N. High Commissioner for Human Rights Nada Al-Nashif, who said in a statement; "Mahsa Amini's tragic death and allegations of torture and ill-treatment must be promptly, impartially and effectively investigated by an independent competent authority, that ensures, in particular, that her family has access to justice and truth."
The protests by Iranians outraged by Amini's death included some women setting their headscarves on fire in the streets. Reaction from Iranian security services has been harsh with thousands arrested and at least 54 who have died according to Iranian state media and human rights groups.
U.N. Commissioner Al-Nashif said the compulsory veiling laws remain of concern in Iran, where appearing in public without a hijab is punishable by imprisonment.
In recent months, the morality police have expanded street patrols, subjecting women perceived to be wearing "loose hijab" to verbal and physical harassment and arrest. The UN Human Rights Office has received numerous, and verified, videos of violent treatment of women, including slapping women across the face, beating them with batons and throwing them into police vans.
"The authorities must stop targeting, harassing, and detaining women who do not abide by the hijab rules," said Al-Nashif, calling for the repeal of all discriminatory laws and regulations that impose mandatory hijab.
Iran Human Rights and other sources report that at least 54 people have been killed by security forces in protests across Iran. In many cases, returning the bodies are made contingent on secret burials. Hundreds have also been injured or arrested.
Authorities have been dispersing demonstrators with water cannons and in some cases live ammunition. "The Iranian people are demanding rights that have been taken away from them by the Islamic Republic for more than 40 years. Now the Islamic Republic is responding to their peaceful protests with bullets," Mahmood Amiry-Moghaddam, Director Iran Human Rights told the Blade in an email adding: ""Condemnations and expressions of concern are no longer enough. The international community and anyone that adheres to human rights principles, must now support the Iranian people's demands."
With the Internet blocked by the government of Iran including banning use of mobile apps WhatsApp and Instagram two of the most popular social media services in Iran, information is being sent out through other channels.
In addition Signal, Google Play and the App Store are all down and their websites have been filtered. Internet disruptions have delayed information getting out about protesters that have been killed, wounded or arrested. As such, the number of deaths cited are protesters killed prior to September 23. True figures on the number of people injured and killed in the protests are unclear, but the tally is rising.
Wired magazine reported Iran started shutting the internet down on September 19 as protests around Amini's death gained momentum. Since then, multiple internet-monitoring organizations, including Kentik, Netblocks, Cloudflare, and the Open Observatory of Network Interference, have documented the disruptions. Mobile network operators, including the country's biggest providers—Irancell, Rightel, and MCI—have faced rolling blackouts, the groups say. Multiple mobile providers have lost connectivity for around 12 hours at a time, with Netblocks saying it has seen a "curfew-style pattern of disruptions."
Felicia Anthonio, who leads NGO Access Now's fight against internet shutdowns, says the group's partners have reported that text messages containing Amini's name have been blocked. "If you're sending a message containing that name, it doesn't go through," Anthonio says.
"Shutting down mobile internet service has become a go-to for the Iranian government when dealing with civil unrest," says Doug Madory, director of internet analysis at monitoring firm Kentik, who has been following the shutdowns. "People were using these services to share videos of the protests and the government's crackdown, so they became targets of government censorship."
Sources tell the Blade that anti-government demonstrators include LGBTQ activists standing in solidarity with women in the country.
The BBC and CBS reported in Tehran, marching demonstrators chanted "death to Khamenei" and "death to the dictator," referring to the country's supreme leader, 83-year old Ayatollah Ali Khamenei. Crowds of protestors pushed back against Iranian security forces, known as the "basij," with videos shared on social media showing uniformed officers running away as people cheered.
As protests continue to escalate and spread there is fear that Iran's Islamic Revolutionary Guard, (IRG) will step in with a massive crackdown. The IRG has already issued two statements this past week that condemned the protests as an organized conspiracy by enemies of Iran.
According to information obtained by Iran Human Rights from the victims' of police violence and having reviewed video evidence, security forces have been using disproportionate force and live ammunition to suppress peaceful protests in the last few days, a clear and gross violation of international law.
ABC News GMA- Protests in Iran turn deadly:
Billed as the "Great Family Walk," homophobic Turk groups protest
Speakers told the crowds that they were taking action to combat the "LGBT lobby," which they alleged "has become a global problem"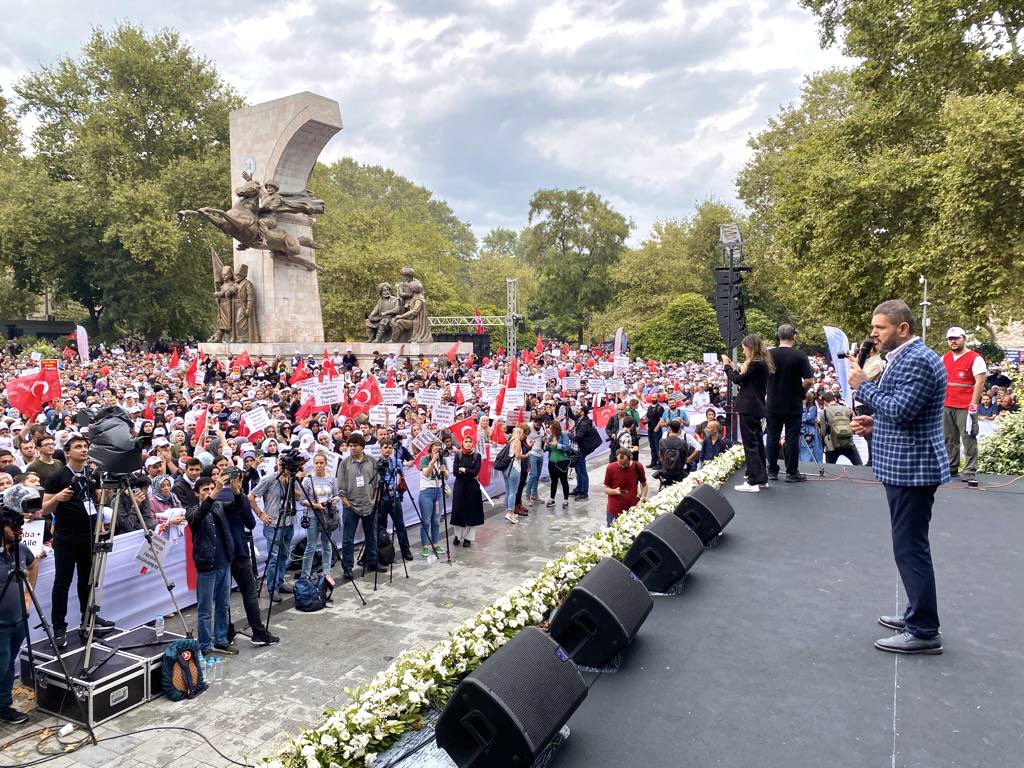 ISTANBUL – Despite heavy downpours mixed with light rain showers, ten thousand plus anti-LGBTQ+ protestors gathered in this ancient city and principal seaport of Turkey this past Sunday, Sept 18, protesting what organizers said was to protect their children from the "LGBTQ terrorist propaganda agenda."
Billed as the 'Great Family Walk' lead organizer Kürşat Mican, speaking to the crowds gathered, demanded that the Turkish government ban all LGBTQ+ activities and shut down all LGBTQ+ organizations. The organizers were also demanding that Turkey's parliament ban what they called LGBTQ "evil" which they claimed pervades Netflix, social media, arts and sports in the country.
Gathering at Saraçhane Park, protestors carried signs with the slogan "Protect your family and generation, the speakers in addition to Mican told the crowd that they were taking action to combat the "LGBT lobby," which they alleged "has become a global problem."
In a tweet Monday, Mican wrote (Translated from Turkish): "The fact that tens of thousands of people from all walks of life came together to put a stop to #LGBTdayatması [#LGBTimposition] and draw attention to the danger is an indication of how much our 'Necip Nation' values [Reference to Necip Fazil Kisakürek, Turkish poet, novelist, playwright, and Islamist ideologue ] his family and generation. No lobby can bring this strong will to its knees, biiznillah! [Will of Allah]
Aile olmazsa, millet olmaz!#LGBTdayatması 'na dur demek için her görüşten onbinlerce insanın bir araya gelerek tehlikeye dikkat çekmesi 'Necip Milletimizin' ailesine ve nesline ne kadar değer verdiğinin göstergesidir. Bu güçlü iradeye hiçbir lobi diz çöktüremez biiznillah!🇹🇷 pic.twitter.com/PbTqUCaRmL

— Kürşat MİCAN (@kursatmican) September 19, 2022
Sunday's protests against LGBTQ rights was organized by Mican, Ersin Çelik and non-governmental organizations. The march, in which 150 non-governmental organizations participated, had a great impact organizers claimed.
Ersin Çelik, a writer for a conservative, Islamist Turkish daily newspaper, Yeni Şafak [New Dawn] has been fighting against LGBTQ rights and making efforts to what he has said on his social media accounts is to "protect young people and children from this trap," called for the march on his social media account.
Mican and other organizers had also circulated a video prior to Sunday's rally that showed clips from previously LGBTQ+ Pride parades, which was then also broadcast as a public service announcement by Turkish State Media, prompting an angered response from the country's LGBTQ+ advocacy groups and activists.
Others who supported the rally included a popular female Turkish writer known by her pseudonym of Tahteşşuûr who tweeted: "LGBT looking for children to recruit! God damn you. #LGBTdayatması [#LGBTimposition]"
LGBT devşirecek çocuk arıyor! Allah belanızı versin. #LGBTdayatması pic.twitter.com/7VNITozdAY

— Tahteşşuûr (@ledelhace) September 18, 2022
This year,  hundreds of LGBTQ+ people, allies, and supporters took to the streets of Istanbul this past June in defiance of the Turkish government's ongoing 2014 ban of LGBTQ+ Pride parades and Pride Month festivities. Protestors violently clashed repeatedly with police and security forces in various neighborhoods located around the Bol Ahenk Sokak (Pedestrian Plaza) and other sections of the central downtown areas.
Government security forces arrested over 373 people and the largest Turkish LGBTQ+ activist group Ankara-based Kaos GL documented the arrests and clashes which occurred prior to the 5 p.m. planned parade kick-off in a series of Twitter posts.
Turkish Media Independent Media/News Outlet Ahval has reported that Turkey's LGBTQ+ groups accuse the government of Turkish President Recep Tayyip Erdoğan of waging a "hate campaign" against them, encouraging violence against a vulnerable community.
Turkey has ranked second worst country in the European Union for LGBT people, scoring only above Azerbaijan, according the 2022 "Rainbow Europe" ranking compiled by Brussels-based NGO advocating for LGBTQ+ rights, ILGA-Europe.
Saudi Arabia & five Gulf Arab states tell Netflix remove content
The Gulf Cooperation Council called on Netflix to remove the offensive content from its platform, or it would risk facing legal action
RIYADH, Saudi Arabia – Saudi Arabia and five other Gulf Arab countries have issued a statement this week demanding that U.S. streaming service Netflix remove all content deemed to violate "Islamic and societal values and principles."
Although the statement warned that recent material, including that made for children, contravened regulations, it did not provide any further details.
However, Saudi State Media in a tweet showed a clip from the Netflix animated show Jurassic World: Camp Cretaceous, in which two teenage girls confess they love each other and kiss, and blurred the image while labeling it promoting child 'homosexuality.'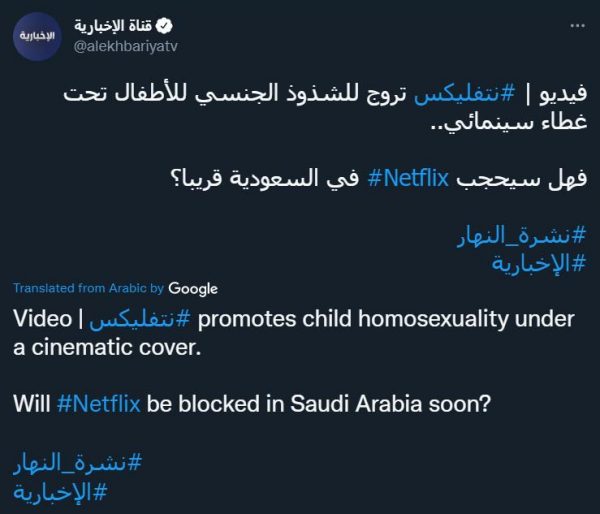 فيديو | #نتفليكس تروج للشذوذ الجنسي للأطفال تحت غطاء سينمائي..

فهل سيحجب #Netflix في السعودية قريبا؟#نشرة_النهار#الإخبارية pic.twitter.com/kxu5zJ20en

— قناة الإخبارية (@alekhbariyatv) September 6, 2022
The Gulf Cooperation Council called on Netflix to remove the offensive content from its platform, or it would risk facing legal action.
"All legal measures will be taken to protect the Kingdom's sovereignty, citizens and residents from any intellectual attack aimed at affecting its societies, values, safety of upbringing their generations and protecting them from harmful content," Esra Assery, CEO at the Saudi General Commission for Audiovisual Media (GCAM), told Arab News.
Although the Kingdom of Saudi Arabia does not have specific laws regarding sexual orientation or gender identity, any sexual relations are prohibited but especially same-sex relations which under Saudi's strict interpretation of Islamic law, consensual same-sex sexual conduct is punishable by death by beheading or flogging, depending on the perceived seriousness of the case.
To classify which content would be considered offensive, Assery indicated that Saudi Arabia applies "special classification systems, community standards, and special licenses for which type content is allowed to be broadcast in the Kingdom and GCC countries."
The Gulf Cooperation Council's committee had taken the decision to approach Netflix "in light of the recent observation that the platform was broadcasting visual material and content which violates content controls in GCC countries," a commission statement said.
It was agreed that authorities would follow up on Netflix's compliance with the directives. "In the event that the violating content continues to be available, the necessary legal measures will be taken," the statement added.
The BBC reported that this past April, cinemas in Saudi Arabia did not screen the film Doctor Strange in the Multiverse of Madness after the Walt Disney Company refused a request from Saudi authorities to cut what they called "LGBTQ references."
The animated Disney-Pixar film Lightyear, which featured a same-sex kiss, was also banned in the kingdom and the United Arab Emirates in June.
YouTube was meanwhile accused last month by Saudi authorities of permitting "inappropriate adverts" that violated Islamic values.