AIDS Healthcare Foundation calls for increased monkeypox response
"Regardless of what term is used by WHO, monkeypox is a pandemic. …the effort at every level of government is failing to address it"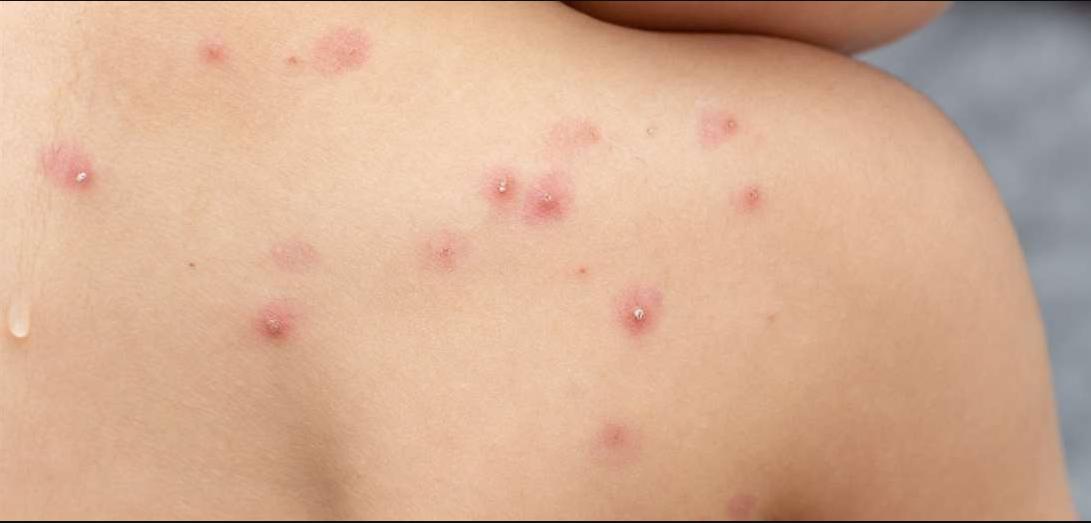 LOS ANGELES -The AIDS Healthcare Foundation hosted a Zoom teleconference Thursday criticizing the federal and California governments' response to monkeypox outbreaks and proposed a plan for the LA County Department of Public Health to improve its containment efforts.
The AHF's plan is composed of 6 points: twice weekly public briefings, warnings to the gay and bisexual male population online and in print, monkeypox notices in commercial sex venues and on hookup apps, federal emergency vaccine supply, cooperation with community partners on treatment efforts, and university studies on monkeypox.
During today's press briefing, AHF President Michael Weinstein said that "regardless of what term is used by WHO, monkeypox is a pandemic. …the effort at every level of government is failing to address it."
Weinstein argued that the current monkeypox spread is part of the country's larger failure to prevent and treat STIs, and that many individuals who test positive for monkeypox also test positive for other STIs.
"The question that I keep coming back to is when will we ever learn that a small investment in prevention and surveillance is worth a pound of cure?" Weinstein said. "We need to put the public back in public health."
Dr. Stuart Burstin, AHF's Interim National Director of Infectious Diseases, said that an aggressive containment strategy is especially important right now, since monkeypox cases are starting to show exponential growth. Currently, California leads the United States in monkeypox infections, with 161 reported cases out of the country's 1,053 total.
The L.A. County Department of Public Health classifies monkeypox as a typically "mild, self-limiting disease," in accordance with the CDC's clinical description of the virus, which can cause flu-like symptoms and lesions/rash. However, Matt Ford, an LA-based actor and writer who spoke at the AHF press conference, said that his experience of contracting monkeypox resulted in over 3 weeks of isolation and pain so severe he needed narcotic painkillers to sleep.
When asked about his reaction to monkeypox being classified as a "mild" disease, Ford said, "That was not my experience and the experience of a lot of people, but it's different for everyone. I know some people who had mild cases, but I do not believe that is the majority of people who have it."
Although monkeypox can be spread through any instance of close, skin-to-skin contact with an infected person, most cases are occurring among gay and bisexual men, and the AHF highlighted the need for university studies into why this population has been particularly affected.
During the conference, Weinstein quoted Republican Senator Richard Burr (R-NC) (via The Hill)
"The administration has the tools and authorities necessary to combat these threats (from monkeypox). Your failures to act are a threat to public health, and especially for gay and bisexual men who are at highest risk." wrote Burr. "The government failed this population at the beginning of the HIV/AIDS epidemic, we should not fail them again."
The Hill also noted: "Burr, who sits on the Senate Committee on Health, Education., Labor and Pensions, criticized the absence of a clear research plan to better understand monkeypox as well as what he perceived to be a lack of communication coming from federal public health officials."
The six-point monkeypox response plan that AHF crafted and is urging County officials to adopt and implement grew out of frustration of health advocates over the lack of clear communication and action by L.A. County DPH on the global monkeypox outbreak, which will hit its two-month mark of presence in the U.S. this weekend.
As of July 13, the US has reported 1,053 cases across 42 states and Washington DC. California is experiencing the most cases—161 infections, or 15%—followed by New York, Illinois, DC, and Florida. LA County makes up 70 of those 161 cases. These cases are primarily among an already stigmatized population.
"Where are Governor Newsom, Senator Padilla, Mayor Garcetti and HHS Secretary Xavier Becerra on the monkeypox outbreak, which is disproportionately affecting historically marginalized populations–gay men and men who have sex with men?" said AHF's Weinstein.
AHF also supported other health advocates and elected officials for speaking out on the lack of available vaccines and the government's shortcomings on monkeypox response.
California State Senator Scott Wiener released a statement yesterday sharply criticizing the federal government:
"We need to be very clear where the responsibility lies for this completely avoidable situation: the federal government. As far back as 2010, public health experts were warning that it was inevitable that monkeypox would spread beyond West Africa. And in 2019, the FDA approved a safe and effective monkeypox vaccine. Yet, the United States government ordered a mere 56,000 vaccine doses (enough for 28,000 people) for the national vaccine stockpile and failed to order the millions of doses that should have been ordered in preparation for an inevitable outbreak. … We need an enormous amount of additional vaccine doses, and we need it immediately. The federal government's failures are threatening to deeply harm our community. Once we move past this emergency, we need accountability for these failures — failures that put people's lives and health in jeopardy."
Monkeypox Response: AHF's Proposed 6-Point Plan for the Los Angeles County Department of Public Health
The Los Angeles County Department of Public Health should conduct twice weekly public briefings outlining the number of new cases and where they are occurring.
Warnings to the gay and bisexual male population should be launched online, in newspapers and in outdoor advertising advising men to watch for symptoms; avoid group sexual situations; consult a doctor if you have symptoms indicative of monkeypox, and isolate if you are diagnosed.
Require signs to be posted in commercial sex venues and via banner or other ads on hookup applications.
Lobby the federal government to supply vaccine on an emergency basis.
Regularly engage community partners to assist the Department of Public Health in prevention, testing, vaccination and treatment of monkeypox.
Engage universities to initiate studies to determine the changed characteristics of monkeypox in the current pandemic.
The Los Angeles Blade will be hosting an in-person 'Monkeypox Town Hall' on Wednesday, July 27, 2022, from 6:00 pm to 8:00 pm at West Hollywood City Council chambers (625 N. San Vincente Blvd., West Hollywood, CA 90069). For more information, please visit: www.losangelesblade.com/townhall
And as part of efforts to educate its own AHF Healthcare Center patients and clients as well as the general public who may seek free HIV or STD testing at one of AHF Public Health Division's 35 AHF Wellness Centers in the U.S., AHF created the following AHF Monkeypox Information Sheet: https://www.aidshealth.org?p=79853
GLAAD examines impact of HIV, COVID, & MPV in new report
A new GLAAD report is out. Invisible People: A Retrospective Report On The Impacts of COVID & HIV In The United States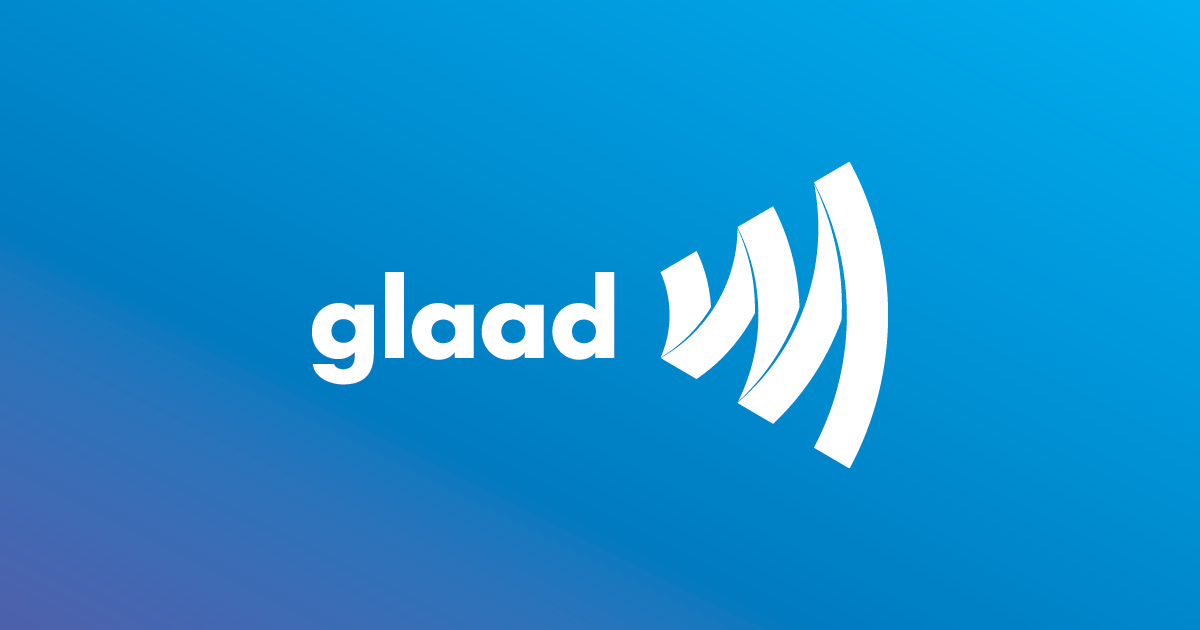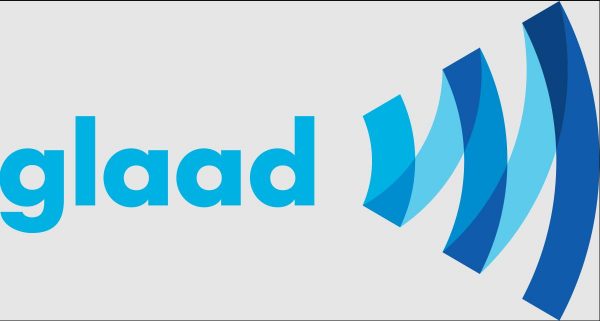 By Darian Aaron | NEW YORK – On October 6, in a TIME Magazine exclusive, GLAAD released "Invisible People," a first-of-its-kind report detailing the disruption caused by COVID-19 in the lives of people living with HIV. The 23-page report combines a comprehensive analysis of peer-reviewed scientific literature, qualitative interviews of people living with HIV, affected communities, and community-based organizations (CBOs) serving these populations. 
With research conducted by global market research company Ipsos and completed before the U.S. emergence of the monkeypox virus (MPV), GLAAD has included an MPV addendum to the report that elevates the disproportionate impact of MPV, HIV, and COVID-19 among Black Americans. Through data and first-person narratives, the report highlights the source of medical mistrust in Black communities, examines the lack of access to consistent healthcare during the pandemic, and most recently, inadequate access to the JYNNEOS MPV vaccine, despite the disproportionate occurrence of MPV among Black gay and bisexual men.
GLAAD President Sarah Kate Ellis draws a parallel between the devastating outcomes for LGBTQ people of color across the three major health crises.
"LGBTQ people and queer people of color are disproportionately affected in the pandemic, yet data collection didn't begin for months to help guide responses and resources, and our voices were vastly underreported across the media," Ellis says. "These are painful parallels to the early days of HIV/AIDS when GLAAD was formed to fight inaccuracy and invisibility."
As of October 12, the Centers for Disease Control and Prevention (CDC) has confirmed 27,022 MPV cases across the United States. A steady decline in new cases—a national seven-day moving average of 63 cases as of October 12—is attributed to vaccinations and behavioral changes among gay and bisexual men. However, data from the CDC confirms that while Black and Latino gay and bisexual men represent the overwhelming majority of MPV cases, white and Latino men have received their first dose of the vaccine at a much higher rate.
The inequity in vaccine distribution and the reality that unvaccinated people are 14 times more likely to acquire MPV has exacerbated racial healthcare disparities in Black communities that existed long before the current outbreak.
Is history repeating itself?
In a separate interview, pioneering HIV activist Phill Wilson, founder of The Black AIDS Institute, says the "parallels are scary" in the context of the U.S. response to the early HIV/AIDS crisis and the slow response to the threat of MPV among Black gay and bisexual men in 2022.
"During the early days of the HIV/AIDS pandemic, I used to quote my grandmother—probably your grandmother, too: "When white people get a cold, Black people get pneumonia," Wilson says.
"The parallels are scary—first, the denial, then the blaming, then the slow response and missed opportunities. And finally, the disproportionate impact on Black, other POC (people of color), and poor communities," he adds.
"All the earliest information about how the COVID-19 pathogen was transmitted said that Black, brown, and poor people would be disproportionately impacted. And yet, those in power did not develop strategies targeting those communities. The opposite happened."
A California resident, Wilson provides a first-person account of his vaccination experience in Van Nuys, a suburb of Los Angeles situated in the San Fernando Valley.
"I showed up at the pop-up vaccination station at about 10:15 in the morning. They didn't open until 11:00 am. There were already 100 people in line," Wilson says. "They had 400 vaccines available that day. By the time I left at 3:00 pm, they had closed the line for the day. I counted less than five Black men, four or five Latino men, and maybe one Asian man getting vaccinated. Four hundred, presumably LGBTQ+ people, were vaccinated that day, and less than 3% were BIPOC (Black Indigenous People of Color)."
To combat the inequity in the MPV vaccine rollout, the CDC has created a Vaccine Equity Pilot Program to reach populations most affected by MPV but less likely to be vaccinated.
In the report, GLAAD also calls out the inherent homophobia that precipitated the naming of HIV as a "gay disease" in the early days of the epidemic. This stigmatizing language has also been echoed during the recent MPV outbreak because most cases are among gay and bisexual men.
Ryan Lee, an Atlanta-based writer, was diagnosed with MPV in July and has since recovered. He says he understands why gay men are reluctant to bare the social responsibility of MPV.
"The burden and shame that gay men have borne regarding our sexual health have created generational trauma and anxieties. And five months of monkeypox have already stoked the bigotry and judgment in those who love telling gay folks how sick and dirty we are," Lee says.
"So I understand the reluctance of queer folks to be closely associated with a new illness, but we must recognize monkeypox is currently a disease that disproportionately impacts gay men."
According to reports published in August, the fear and anxiety experienced by many gay and bisexual men and the refusal of some phlebotomists to administer the MPV vaccine are reminiscent of a dark era in our nation's history that many hoped never to repeat.
"There is something spooky about sitting in a folding chair in 2022, surrounded by other gay men in folding chairs, waiting to be vaccinated by healthcare workers who wear personal protective equipment and immediately wipe down each vacated chair with disinfectant," says Amanda Cary, manager for the gay men's sexual health clinic at Whitman-Walker in D.C, in a story published in The Washington Post.
"Invisible People" lays bare the outcome of slow to no inaction when three health crises converge and target an already marginalized group of people. Through this report, GLAAD continues to elevate the stories and voices of LGBTQ people living with HIV at greater risk for COVID and MPV acquisitions.
"We have to learn from the lessons of each epidemic to be better prepared for the next," says Andres Cantero Jr., a study participant. "People living with HIV, like all chronic conditions, should know that we can count on care that keeps us alive and helps prevent the spread of HIV."
"We just lost two years," says Ellis. "We need folks to look up, wake up, and realize that we as a community and a country can walk and chew gum at the same time. We can deal with a major pandemic while not forgetting about our most marginalized folks."
Read the complete GLAAD report  Invisible People: A Retrospective Report On The Impacts of COVID & HIV In The United States.
*******************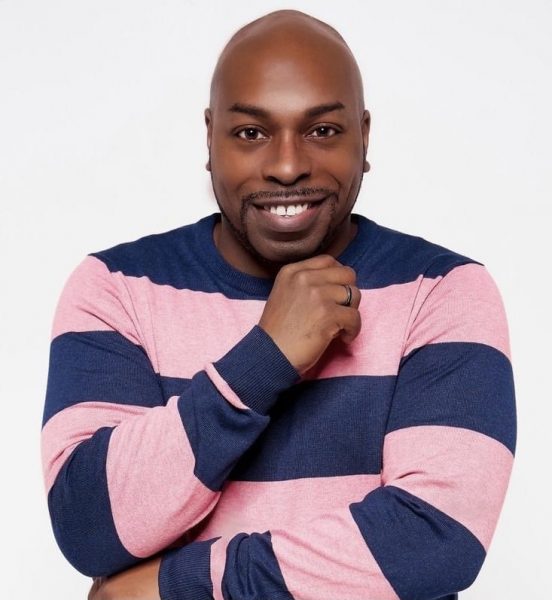 Darian Aaron is the MPV project coordinator for GLAAD. He is also communications director of CNP (Counter Narrative Project), and editor-at-large of CNP's digital publication The Reckoning.
His work can also be read across multiple platforms as a contributor for Q Digital. Follow him on Twitter @darianoutloud.