Anti-trans bills now backed by a key number of Congressional Republicans
Other bills allow for the denial of certain services to LGBTQ+ people, based on religious exemptions also being considered by GOP lawmakers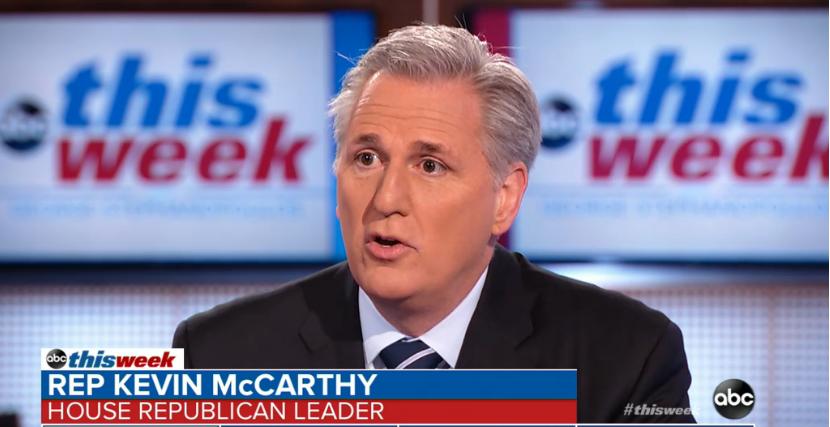 WASHINGTON – A series of anti-trans bills introduced in the House and Senate earlier this year have now won sufficient backing from Congressional Republicans to see them potentially succeed if the GOP secures majorities in both chambers after the midterm elections in November.
Should they pass, the bills would likely face a veto from President Joe Biden. However, according to a Reuters report Wednesday, the support of these measures among federal GOP lawmakers signals that many of the familiar battles over LGBTQ+ rights, particularly for transgender Americans, have moved from statehouses to Congress.
The bills introduced by House Republicans, which echo laws that have been enacted by conservative legislatures and governors across the country, are: (1) the "Protection of Women and Girls in Sports Act," which would prohibit federal funding of universities whose athletics programs allow trans women to participate with their cisgender teammates; and (2) the "Protect Minors from Medical Malpractice Act of 2022," which creates a private right of action for lawsuits against medical practitioners who provide gender-affirming healthcare to transgender minors.
Per Reuters, the draft bill excluding trans women from college athletics has been publicly backed by House Minority Leader Kevin McCarthy (R-CA) and has earned the support of 127 of 211 House Republican Members. Meanwhile, GOP Senators Tom Cotton (AR), Ted Cruz (TX), Marco Rubio (FL), Josh Hawley (MO), and Steve Daines (MT) have sponsored a version of the bill targeting healthcare providers.
A spokesperson for Rep. McCarthy did not immediately return a request for comment on the Leader's position on the "Protect Minors from Medical Malpractice Act of 2022."
Also introduced by House Republicans this spring was the "No Obscene Teaching in Our Schools Act of 2022" (alternatively titled the "NOT in Our Schools Act of 2022"), which blocks funding to schools that violate their respective states' laws governing materials deemed harmful to minors, which have often been written to include those which contain discussion of race and LGBTQ+ subject matter.
Beth Littrell, supervising attorney at the Southern Poverty Law Center (SPLC), addressed the draft legislation in an exclusive emailed statement to The Los Angeles Blade:
"These federal anti-trans bills are shocking, sweeping and dangerous in their cruelty, scope and objectives. Instead of focusing on repressing people, stoking divisions, targeting the most vulnerable and attacking children and young people, legislators should be working to solve actual – not manufactured – crises like systemic racism, climate change, a crumbling democracy and adequate and equitable access to health care."
Criticism of the draft legislation by LGBTQ+ advocates and allies, including from groups like the SPLC, has focused on its potential to cause further harm to transgender Americans and other members of the LGBTQ+ community who are disproportionately represented among victims of discrimination and violence and face higher rates of depression, self-harm behaviors, and suicide. Critics further argue that measures designed to restrict patients' access to gender affirming healthcare (or those which are intended to discourage providers from offering it) conflict with well-established guidance from mainstream medical associations.
A spokesperson for the Endocrine Society referred The Blade to statements the organization made in February and in April. These concerned, respectively, a directive from Texas Governor Greg Abbott and a bulletin published by the Florida Department of Health, both of which were intended to restrict access to gender affirming healthcare for trans and gender-diverse youth.
The latter statement reads, in part: "The Florida Department of Health's policy reflects widespread misinformation about gender-affirming care…Transgender and gender-diverse youth need access to evidence-based care that is supported by major international medical groups—including the Endocrine Society, American Medical Association, the American Psychological Association, and the American Academy of Pediatrics—and [the Endocrine Society's] Clinical Practice Guidelines," which contain "more than 260 scientific studies."
"Medical evidence, not politics, should inform treatment decisions" and "Widespread misinformation about medical care recommended for transgender and gender-diverse adolescents is fueling efforts to limit access to needed care," including, the statement notes, in 20 states where these efforts have culminated in proposed legislation this year alone that would limit access to care.
Available on the ACLU's website is a comprehensive list of active statewide anti-LGBTQ+ bills. The most popular laws are those which target transgender Americans (healthcare restrictions for trans youth, "single-sex facilities restrictions," including what are colloquially termed "bathroom bills," restrictions on trans people's access to accurate government issued ID, the exclusion of trans youth from participation in sports, other school/curriculum restrictions, and other miscellaneous restrictions.)
Other bills allow for the denial of certain services to LGBTQ+ people, based on religious exemptions (healthcare, adoption and foster care, other/miscellaneous); or prohibit local governments from surpassing statewide nondiscrimination protections, such as by expanding them to cover LGBTQ+ people.
The SPLC notes that last year saw hundreds of such bills introduced across the United States as "anti-LGBTQ groups continue to peddle pseudo-science, spew demonizing rhetoric and further attack the LGBTQ community through legislation under the guise of "religious liberty."
Confronted with the onslaught of anti-LGBTQ+ bills in statehouses and now in Congress, Littrell told The Blade: "We will fight to stop these radical and regressive laws, but in a post-Roe, post-truth America, we need every voice and every vote to stand up and speak out for vulnerable minorities now under attack – especially the transgender community."
Attorney expects Santos FEC complaint will deadlock
New York Democratic Reps. Ritchie Torres and Daniel Goldman have filed a complaint against Santos to the House Committee on Ethics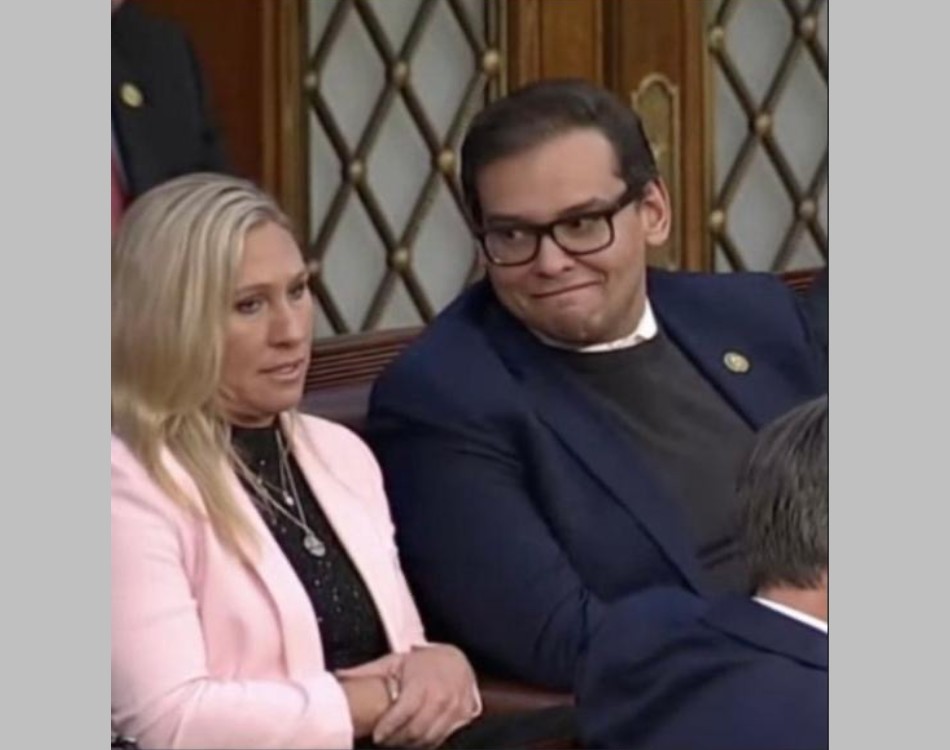 WASHINGTON – An attorney with the group that filed a complaint to the Federal Election Commission (FEC) on Monday against Republican Rep. George Santos (Ny.) said the FEC is unlikely to pursue an investigation or bring any enforcement action against the congressman or his campaign.
"There are at least 3 commissioners who are ideologically opposed to enforcing campaign finance law," Campaign Legal Center Senior Vice President and Legal Director Adav Noti told The Washington Blade by phone on Tuesday.
With a four-vote majority of the FEC's six sitting commissioners required to open an investigation, "the working assumption has to be – for every FEC complaint, no matter how egregious – that at least 3 commissioners will block an investigation," Noti said.
Noti previously served at the FEC in the Office of General Counsel, as associate general counsel for policy, and in the Litigation Division, where he argued cases before federal district and appellate courts as well as the U.S. Supreme Court, including the landmark 2010 case Citizens United v. FEC.
Notwithstanding what may happen at the FEC, Noti told The Blade the Santos case is unlike anything he had ever seen, in multiple respects.
Per the Campaign Legal Center's complaint, Santos and his 2022 campaign committee, Devolder-Santos for Congress, stand accused of engaging "in a straw donor scheme to knowingly and willfully conceal the true sources of $705,000 that Santos purported to loan to his campaign; deliberately reporting false disbursement figures on FEC disclosure reports, among many other reporting violations; and illegally using campaign funds to pay for personal expenses, including rent on a house that Santos lived in during the campaign."
Some of these allegations, which sometimes result in prosecutions, happen, unfortunately, "with some regularity," Noti said. "But I cannot think of another situation where a successful candidate turns out to have fabricated his entire campaign apparatus."
Sometimes, candidates will falsify the source of the money they received to fund their campaigns, and other times they will conceal how they spent those funds, but "I can't think of another instance where every dollar that went into a campaign and a significant portion of the dollars that were spent by that campaign appear to be fictitious, or just made up," Noti said.
Looking at the money that was funneled through the campaign, even if assuming that the dollar amounts that were reported were accurate, "we don't know where it came from, and we know where almost none of it went," Noti said.
Unfortunately, however, "Even in the highly unlikely event that the FEC does conduct an investigation or [pursue an enforcement action], it would take years," Noti said, adding that slow-rolling the process is another means by which the commissioners can prevent the agency from enforcing the law.
Nevertheless, Santos is in potential legal jeopardy. Investigations of the congressman have reportedly been opened by the U.S. Attorney's Office for the Eastern District of New York, the Nassau County District Attorney's Office, and the office of New York Attorney General Letitia James.
On Tuesday, New York Democratic Reps. Ritchie Torres and Daniel Goldman filed a complaint against Santos to the House Committee on Ethics.
Noti said the Justice Department's case would be a criminal probe into Santos's possible violations of campaign finance laws, but otherwise the FEC has sole jurisdiction over these matters, so other legal actors are likely looking into other types of financial malfeasance by the congressman.
The FEC will typically wait for the resolution of a criminal probe initiated by the U.S. Attorney's Office before proceeding with a complaint, Noti said. "If the DOJ starts investigating, they'll tell the FEC, and then the FEC will wait for the criminal investigation to conclude."
Either way, "I would be shocked if [Santos] were not seeking legal counsel," Noti said, adding that he might have a difficult time finding an attorney to represent him.
Santos has been under fire for weeks after media reports revealed the congressman had lied about virtually every aspect of his life, career, and identity.
With respect to his treatment of campaign finance laws, "What he did was intentionally deprive the public of the information that voters are entitled to before they decide who to vote for," Noti said.