Anti-trans bills now backed by a key number of Congressional Republicans
Other bills allow for the denial of certain services to LGBTQ+ people, based on religious exemptions also being considered by GOP lawmakers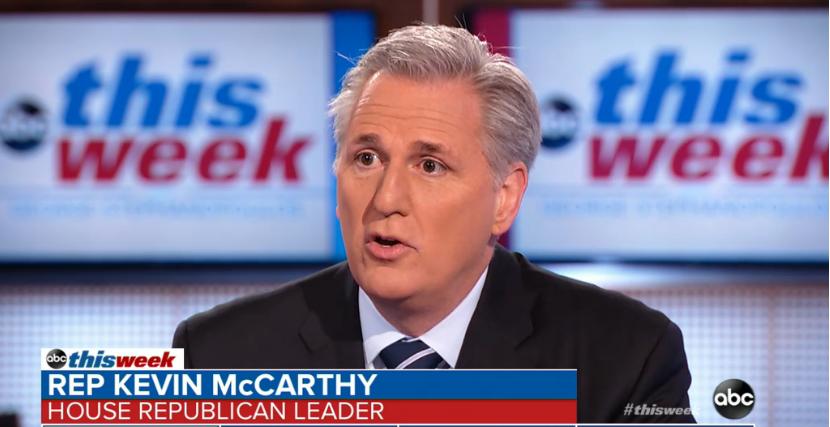 WASHINGTON – A series of anti-trans bills introduced in the House and Senate earlier this year have now won sufficient backing from Congressional Republicans to see them potentially succeed if the GOP secures majorities in both chambers after the midterm elections in November.
Should they pass, the bills would likely face a veto from President Joe Biden. However, according to a Reuters report Wednesday, the support of these measures among federal GOP lawmakers signals that many of the familiar battles over LGBTQ+ rights, particularly for transgender Americans, have moved from statehouses to Congress.
The bills introduced by House Republicans, which echo laws that have been enacted by conservative legislatures and governors across the country, are: (1) the "Protection of Women and Girls in Sports Act," which would prohibit federal funding of universities whose athletics programs allow trans women to participate with their cisgender teammates; and (2) the "Protect Minors from Medical Malpractice Act of 2022," which creates a private right of action for lawsuits against medical practitioners who provide gender-affirming healthcare to transgender minors.
Per Reuters, the draft bill excluding trans women from college athletics has been publicly backed by House Minority Leader Kevin McCarthy (R-CA) and has earned the support of 127 of 211 House Republican Members. Meanwhile, GOP Senators Tom Cotton (AR), Ted Cruz (TX), Marco Rubio (FL), Josh Hawley (MO), and Steve Daines (MT) have sponsored a version of the bill targeting healthcare providers.
A spokesperson for Rep. McCarthy did not immediately return a request for comment on the Leader's position on the "Protect Minors from Medical Malpractice Act of 2022."
Also introduced by House Republicans this spring was the "No Obscene Teaching in Our Schools Act of 2022" (alternatively titled the "NOT in Our Schools Act of 2022"), which blocks funding to schools that violate their respective states' laws governing materials deemed harmful to minors, which have often been written to include those which contain discussion of race and LGBTQ+ subject matter.
Beth Littrell, supervising attorney at the Southern Poverty Law Center (SPLC), addressed the draft legislation in an exclusive emailed statement to The Los Angeles Blade:
"These federal anti-trans bills are shocking, sweeping and dangerous in their cruelty, scope and objectives. Instead of focusing on repressing people, stoking divisions, targeting the most vulnerable and attacking children and young people, legislators should be working to solve actual – not manufactured – crises like systemic racism, climate change, a crumbling democracy and adequate and equitable access to health care."
Criticism of the draft legislation by LGBTQ+ advocates and allies, including from groups like the SPLC, has focused on its potential to cause further harm to transgender Americans and other members of the LGBTQ+ community who are disproportionately represented among victims of discrimination and violence and face higher rates of depression, self-harm behaviors, and suicide. Critics further argue that measures designed to restrict patients' access to gender affirming healthcare (or those which are intended to discourage providers from offering it) conflict with well-established guidance from mainstream medical associations.
A spokesperson for the Endocrine Society referred The Blade to statements the organization made in February and in April. These concerned, respectively, a directive from Texas Governor Greg Abbott and a bulletin published by the Florida Department of Health, both of which were intended to restrict access to gender affirming healthcare for trans and gender-diverse youth.
The latter statement reads, in part: "The Florida Department of Health's policy reflects widespread misinformation about gender-affirming care…Transgender and gender-diverse youth need access to evidence-based care that is supported by major international medical groups—including the Endocrine Society, American Medical Association, the American Psychological Association, and the American Academy of Pediatrics—and [the Endocrine Society's] Clinical Practice Guidelines," which contain "more than 260 scientific studies."
"Medical evidence, not politics, should inform treatment decisions" and "Widespread misinformation about medical care recommended for transgender and gender-diverse adolescents is fueling efforts to limit access to needed care," including, the statement notes, in 20 states where these efforts have culminated in proposed legislation this year alone that would limit access to care.
Available on the ACLU's website is a comprehensive list of active statewide anti-LGBTQ+ bills. The most popular laws are those which target transgender Americans (healthcare restrictions for trans youth, "single-sex facilities restrictions," including what are colloquially termed "bathroom bills," restrictions on trans people's access to accurate government issued ID, the exclusion of trans youth from participation in sports, other school/curriculum restrictions, and other miscellaneous restrictions.)
Other bills allow for the denial of certain services to LGBTQ+ people, based on religious exemptions (healthcare, adoption and foster care, other/miscellaneous); or prohibit local governments from surpassing statewide nondiscrimination protections, such as by expanding them to cover LGBTQ+ people.
The SPLC notes that last year saw hundreds of such bills introduced across the United States as "anti-LGBTQ groups continue to peddle pseudo-science, spew demonizing rhetoric and further attack the LGBTQ community through legislation under the guise of "religious liberty."
Confronted with the onslaught of anti-LGBTQ+ bills in statehouses and now in Congress, Littrell told The Blade: "We will fight to stop these radical and regressive laws, but in a post-Roe, post-truth America, we need every voice and every vote to stand up and speak out for vulnerable minorities now under attack – especially the transgender community."
Congress: Make "X" gender marker obtainable on all travel docs
The letter was inspired by a constituent who reached out trying to get an emergency passport appointment with an X gender marker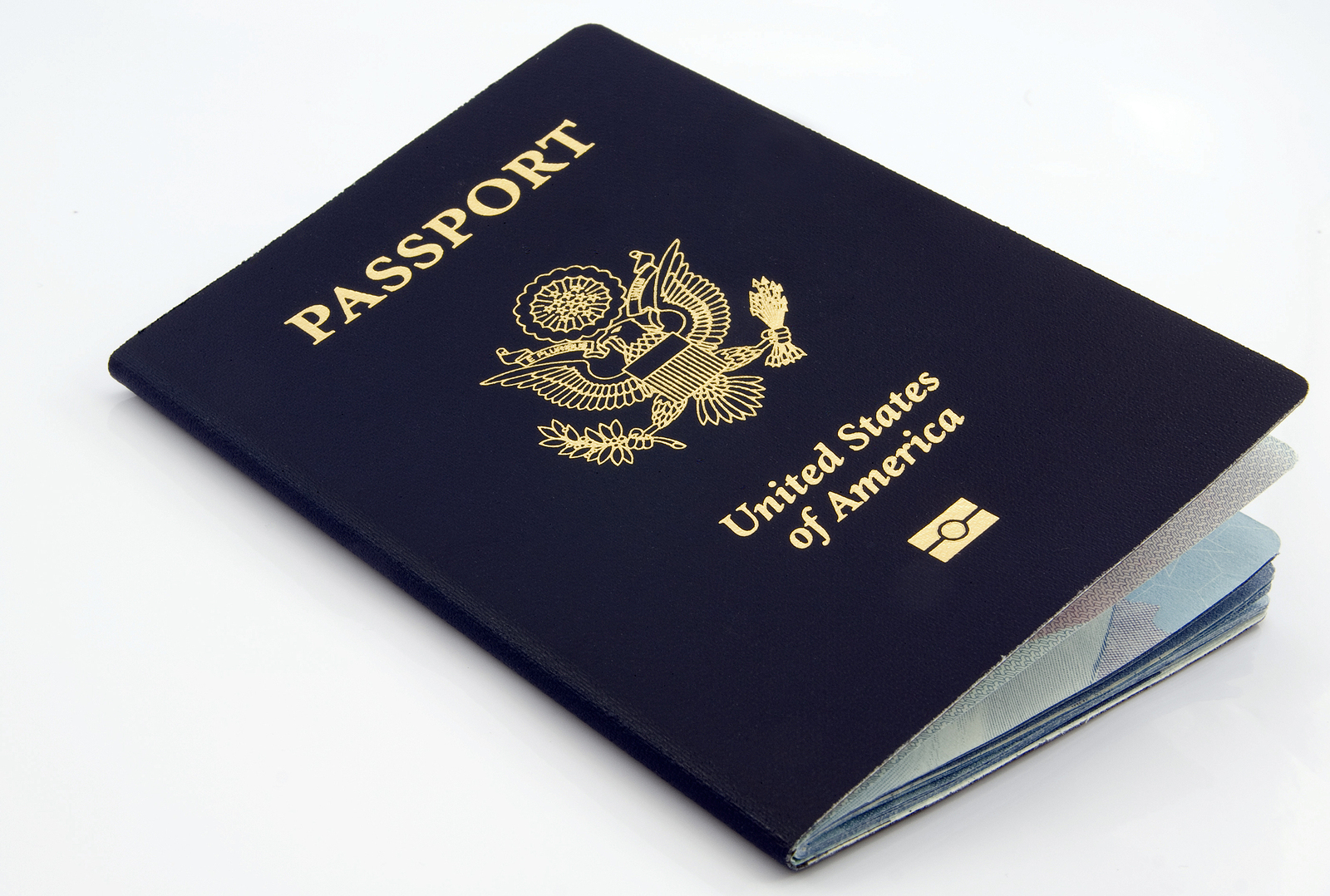 WASHINGTON – The Chair of the House Intelligence Committee Rep. Adam Schiff (D-Calif.), along with 18 fellow House Democrats sent a letter to the U.S. Departments of State and Homeland Security Tuesday encouraging them to make the "X" gender marker available for all U.S. passport applications and Trusted Travelers programs.
A spokesperson for Rep. Schiff told the Blade in an email:
"The letter was inspired by a constituent who reached out to our office trying to get an emergency passport appointment with an X gender marker – right now you can only get rush passport service with the X gender marker at one passport agency in DC, so if they had gone through the LA passport agency, they only would have been able to get a passport with the M or F gender marker. Our office was able to resolve the case successfully, but it inspired our team to figure out a legislative solution that will help LGBTQI+ individuals access these services in the future."
Last March, U.S. Secretary of State Antony Blinken announced passports with an "X" gender marker will be available starting April 11. Dana Zzyym, an intersex U.S. Navy veteran who identifies as non-binary, in 2015 filed a federal lawsuit against the State Department after it denied their application for a passport with an "X" gender marker. Zzyym last October received the first gender-neutral American passport.
In Tuesday's letter, the House members noted that while the U.S. Departments of State and Homeland Security made history by expanding the gender marker options available for U.S. passports and TSA PreCheck applications, creating a new "X" marker for individuals who identify as unspecified or another gender identity.
[…] The departments have yet to implement the "X" gender marker for their wide range of passport services and application forms, including the rush, non-routine, and Trusted Traveler programs such as Global Entry that are currently accessible to other travelers.
The letter also highlights: "As long as the Department of State fails to provide non-routine services to individuals seeking an X as their gender marker, non-binary applicants will continue to face an undue and unjust burden when pursuing international travel. The State Department's current timeline to provide these services by late 2023, with no clear date released to the public, would deny these travelers equal access for far too long. Moreover, the Department of Homeland Security's current policy limitations simply force non-binary travelers to choose a gender that does not reflect their gender identity."
The members and concerned LGBTQ+ advocacy groups who endorsed the letter are asking the State Dept. and Homeland Security to ensure.
Solidified and accelerated implementation of the "X" gender marker option for passport cards, emergency passports printed at embassies and consulates, Consular Reports of Birth Abroad (CRBAs), and on Trusted Traveler Programs forms
A public date by which the "X" gender marker will be available for applicants for all passport services and application forms
Schiff was joined by Representatives Pramila Jayapal (D-Wash.), Ayanna Pressley (D-Mass.) Eleanor Holmes Norton (D-DC), Earl Blumenauer (D-Ore.), Jim McGovern (D-Mass.), Janice Schakowsky (D-Ill.), Raúl Grijalva (D-Ariz.), Mike Quigley (D-Ill.), Suzanne Bonamici (D-Ore.), Donald Payne Jr. (D-N.J.), Dina Titus (D-Nev.), Mark Pocan (D-Wis.), Bonnie Watson Coleman (D-N.J.), Dwight Evans (D-Pa.), Lisa Blunt Rochester (D-Del.), Dean Phillips (D-Minn.), Katie Porter (D-Calif.), and Rashida Tlaib (D-Mich.).
Schiff's office also noted that this request was endorsed by COLAGE, Equality California, Equality Federation, Family Equality, GLBTQ Legal Advocates & Defenders, Human Rights Campaign, Los Angeles LGBTQ Center, National Center for Transgender Equality, and the Trevor Project.
Additional reporting by Michael K. Lavers
Senate Democrats push for expanded access to testosterone
Senators Ed Markey & Elizabeth Warren urging the Biden administration to expand access to testosterone for gender affirming hormone therapy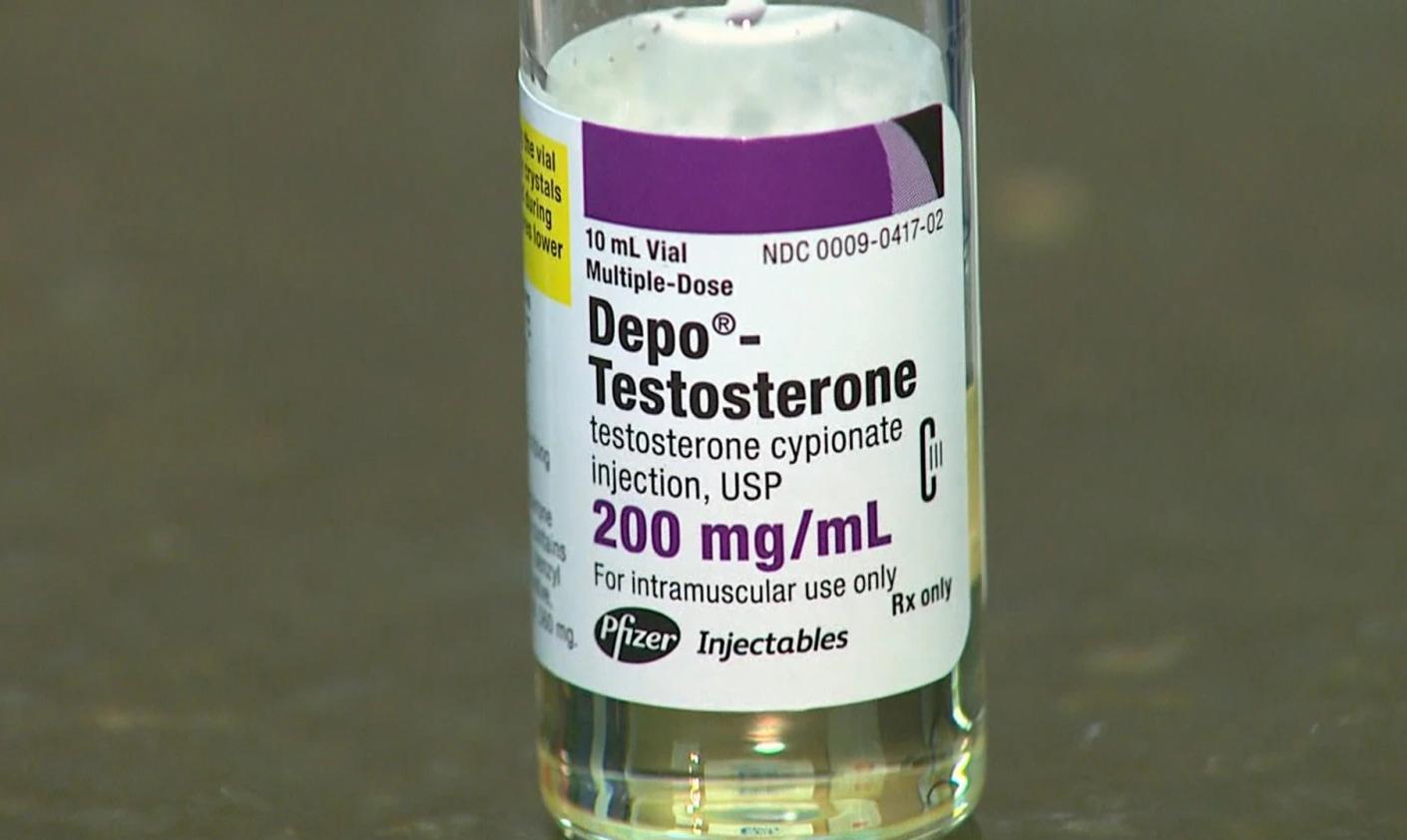 WASHINGTON – Sen. Ed Markey (D-MA) has issued a letter cosigned by fellow Democratic Massachusetts Sen. Elizabeth Warren urging the Biden administration to expand access to testosterone for gender affirming hormone therapy. 
The letter was sent on Thursday to U.S. Attorney General Merrick Garland, U.S. Department of Health and Human Services (HHS) Secretary Xavier Becerra and U.S. Drug Enforcement Administration (DEA) Administrator Anne Milgram.
A press release from Sen. Markey's office announcing the move notes that testosterone, a masculinizing hormone therapy, causes "physical changes such as suppressed menstruation, decreased estrogen production, deepened voices, and increased facial hair growth."
As such, the sex hormone is considered crucial for transgender men and transmasculine nonbinary people, but there are substantial barriers to access because the treatment was listed as a Schedule III controlled substance in 1990 over concerns with its non-medical use as anabolic steroids.
"Testosterone's Schedule III status adds barriers to medically necessary, gender-affirming care while leaving transgender people vulnerable to harassment, discrimination, and surveillance," the Senators wrote in their letter. "Rescheduling or descheduling testosterone would further the goals and policies already announced by the White House and HHS."
The lawmakers noted the Biden administration's work strengthening Section 1557 non-discrimination rulemaking and collaboration with states on broadening access to gender-affirming healthcare.
Their letter explains how the classification of testosterone makes it difficult for many patients to obtain: "Prescriptions for Schedule III and Schedule IV substances cannot be filled or refilled six months after the prescription was issued, or be refilled more than five times. On top of these requirements, states and private health insurers may impose further restrictions, such as 30-day limitations on controlled substances or limitations on mail delivery of prescriptions."
Additionally, the Senators noted rescheduling or descheduling testosterone would exempt the drug from requirements that patients see their providers in-person before it is prescribed – requirements that might be reinstated if the pandemic-era rules broadening access to telemedicine are lifted.
Because the prescription of controlled substances is documented and tracked via states' Prescription Drug Monitoring Programs, transgender people have expressed concerns that they might be outed "to their health care providers, pharmacists, family members, and other people and agencies with access to these lists," Markey and Warren wrote.
Finally, they argued, the rules governing access to testosterone may increase instances of its illicit use by transgender people – raising health and safety concerns with the lack of medical supervision or monitoring and unregulated medicines and components.
The lawmakers requested written answers and "a staff level briefing" to questions in their letter from the Justice Department and HHS by October 7. These include requests for details about the agencies' steps to begin reconsidering the Schedule III classification of testosterone and information about meetings they've had with representatives of the transgender community.
U.S. Senate Majority Leader promises same-sex marriage bill vote
Supporters have expressed optimism 10 Republican votes are present. Four Republicans have signaled they would support the bill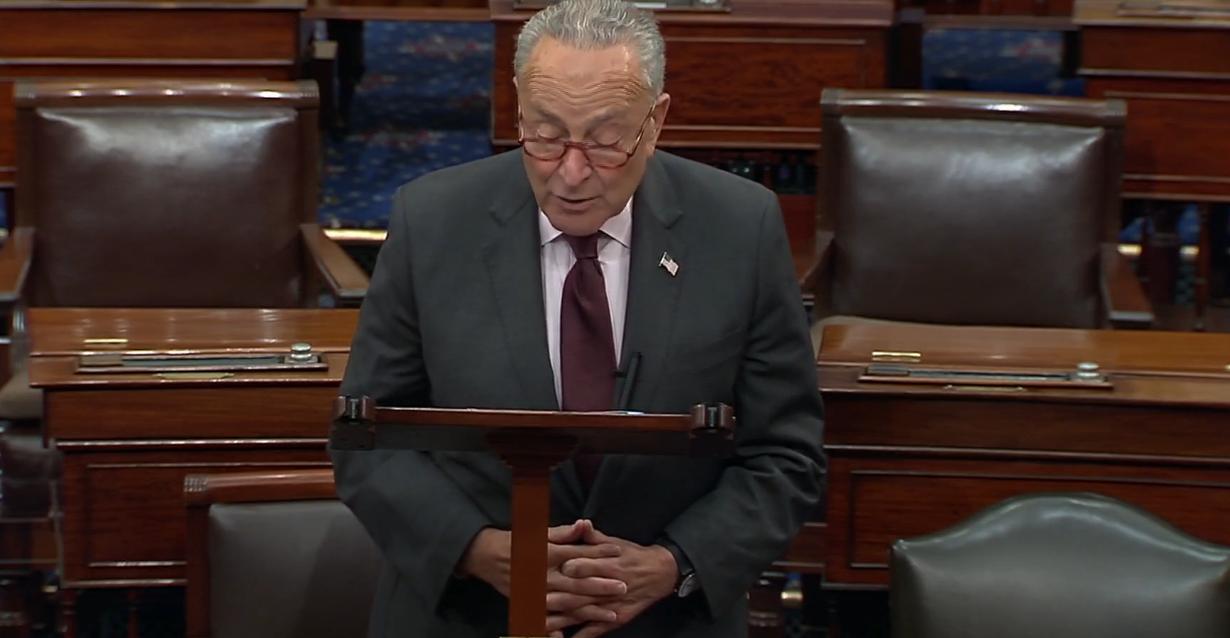 WASHINGTON – Senate Majority Leader Charles Schumer (D-N.Y.) signaled on Wednesday on vote on legislation to codify same-sex marriage would happen "in the coming weeks" as supporters express increasing confidence will have sufficient bipartisan support to pass.
Schumer made the comments under questioning from a reporter on the Respect for Marriage Act and whether 10 Republicans are present to end a filibuster on the measure.
"We all want to pass this quickly," Schumer said. "Our two leading members on this issue, Sen. [Tammy] Baldwin and [Kyrtsten] Sinema, are working with Republicans to see if there are enough votes to pass the bill. But let me be clear, a vote will happen. A vote on marriage equality will happen on the Senate floor in the coming weeks and I hope there will be 10 Republicans to support it. Yes."
The measure came up during a meeting for Senate Democrats earlier in the day, said Schumer, who added it was "a very good conversation" about same-sex marriage.
Schumer made a point to say the vote was necessary after the U.S. Supreme Court decision overturning Roe v. Wade, which led many to believe same-sex marriage would be next on the chopping block.
"Let's remember why a vote on the Respect for Marriage is necessary," Schumer said. "Millions upon millions of American women had their right taken away by the extremist MAGA Supreme Court in the Dobbs decision. And in a concurring opinion, Justice Thomas opened the door to the Supreme Court going even further. The MAGA Republicans are taking over the Republican Party and they've made it abundantly clear they're not satisfied with repealing Roe. So when some Republicans say, 'Oh, vote's unnecessary, it won't happen,' – they said the same thing about Roe and here's where we are."
Although Democratic insiders close to Senate leaders had said they were considering including the marriage bill as an amendment to a budget stopgap known as a continuing resolution, Schumer hinted he doesn't think that would be the way to go.
"We would prefer to do it as a separate bill," Schumer said. "We hope there are 10 Republicans to help us with that."
The Respect of Marriage Act wouldn't codify same-sex marriage into law per se, but would lift from the books the anti-gay Defense of Marriage Act and require states to recognize same-sex marriage performed elsewhere. The U.S. House approved the measure in July.
Supporters have expressed optimism 10 Republican votes are present. Four Republicans have signaled they would support the bill, at least in some capacity: Susan Collins (Maine), Rob Portman (Ohio), Thom Tillis (N.C.) and Ron Johnson (Wis.). Johnson, however, has changed his tune recently and said an amendment for religious accommodations is necessary.
Baldwin, the first openly lesbian elected to the Senate, has been championing the legislation and told Axios' Andrew Solender she's confident 10 Republicans votes will be there.
"I think the momentum is going in the right direction," Baldwin was quoted as saying.
Asked about specific vote timing, Baldwin reportedly said, "I would hope for next week."
White House Press Secretary Karine Jean-Pierre declined to weigh in on Wednesday when asked whether the marriage legislation should be included in the continuing resolution, although she said President Biden wants Congress to act "swiftly" on the measure.
"I know there's a legislative pathway that's being discussed currently in Congress," Jean-Pierre said. "We'll let leadership decide how to move forward with that. The President is proud is a champion of a right for people to marry. They can choose who they love, and he believes it is non-negotiable, and the Senate should act swiftly to get this to the President's desk."