Survey notes mixed levels of LGBTQ+, intersex rights support among Africans
Respondents in 15 countries participated in Ichikowitz Family Foundation poll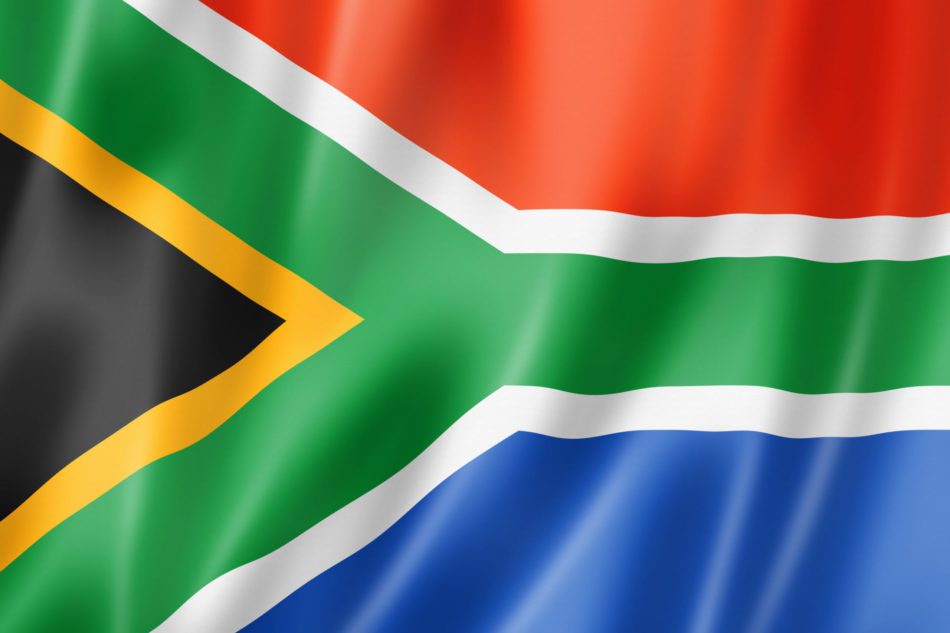 A recent survey by the South Africa-based Ichikowitz Family Foundation that gauged the level of LGBTQ+ and intersex tolerance on the continent has received mixed reactions from some of Africa's advocacy groups.
The African Youth Survey, which first took place in 2020, surveyed 4,500 people in Angola, Republic of Congo, Democratic Republic of Congo, Ethiopia, Gabon, Ghana, Kenya, Malawi, Mozambique, Nigeria, Rwanda, South Africa, Sudan, Uganda and Zambia.
Nearly 40 percent of young Africans now believe that more needs to be done to prevent discrimination, persecution and hate crimes on the basis of sexual identity. This figure represents a seven percent increase in comparison with the group's 2020 survey. Thirty-eight percent of respondents said their country needs to do more to defend the rights of the LGBTQ+ and intersex community.
South Africa had the highest percentage of respondents who said they support LGBTQ+ and intersex rights. Malawi, Sudan and Uganda ranked last.
"We have found Africa's youth to be highly tolerant of refugees, immigrants and ethnic minorities and we believe that this next generation of leaders will be the changemakers that Africa's next generation needs them to be, to ultimately ensure that the rise in commitment to community tolerance which we see in 2022, builds year on year," said Ichikowitz Foundation Chair Ivor Ichikowitz.
Bruce Walker of Pretoria Pride in South Africa said the survey was not a true reflection of the level of tolerance when it comes to LGBTQ+ and intersex issues, citing the continent still lags behind when it comes to the recognition of LGBTQ+ and intersex rights. 
"We still have a long way to go especially when the leaders of certain countries don't respect 2SLGBTQIA+ and human rights, where it is the norm for 2SLGBTQIA+ people to be murdered and nothing is done, when religious and politicians keep saying that homosexuality is a crime and should be punished by death, so we need to engage the youth and educate the youth to make any positive impact on this point," said Walker.
"More so, we need to help Pride events and educational workshops with corporate backing in this regard because when it comes to corporate sponsorship it is hard to get it in Africa yet the same corporate companies in Europe and America sponsor Pride and other organizations but do nothing in Africa," added Walker. "As a result, I don't see more countries in Africa legalizing same sex marriages in the next few years because the country's leaders and religious leaders continue promoting the notion that states that homosexuality is a crime."
Iga Isma, the executive director of Happy Family Youth Uganda, an NGO that helps to provide safe shelter and training for the LGBTQ+ and intersex community in Uganda, agreed with the survey's findings that nearly 40 percent young Africans now believe that more needs to be done to prevent discrimination, persecution and hate-crimes on the basis of sexual identity. Isma nevertheless agreed that more needed to be done.
"African youths are now more indulgent to 2SLGBTQIA+ conversations but given that many African countries believe in their culture, it is still or will be still difficult or impossible to tame the minds of many Africans from loathing those that identify as 2SLGBTQIA+," said Isma. "Nevertheless, dialogues or workshops about the 2SLGBTQIA+ community should be implemented in all African countries so that African youths can get to know the merits or be aware about the 2SLGBTQIA+ community."
Daniel Itai is the Washington Blade's Africa Correspondent.
Congolese rebel group displaces Transgender people
Refugee camp residents consider Trans women sorcerers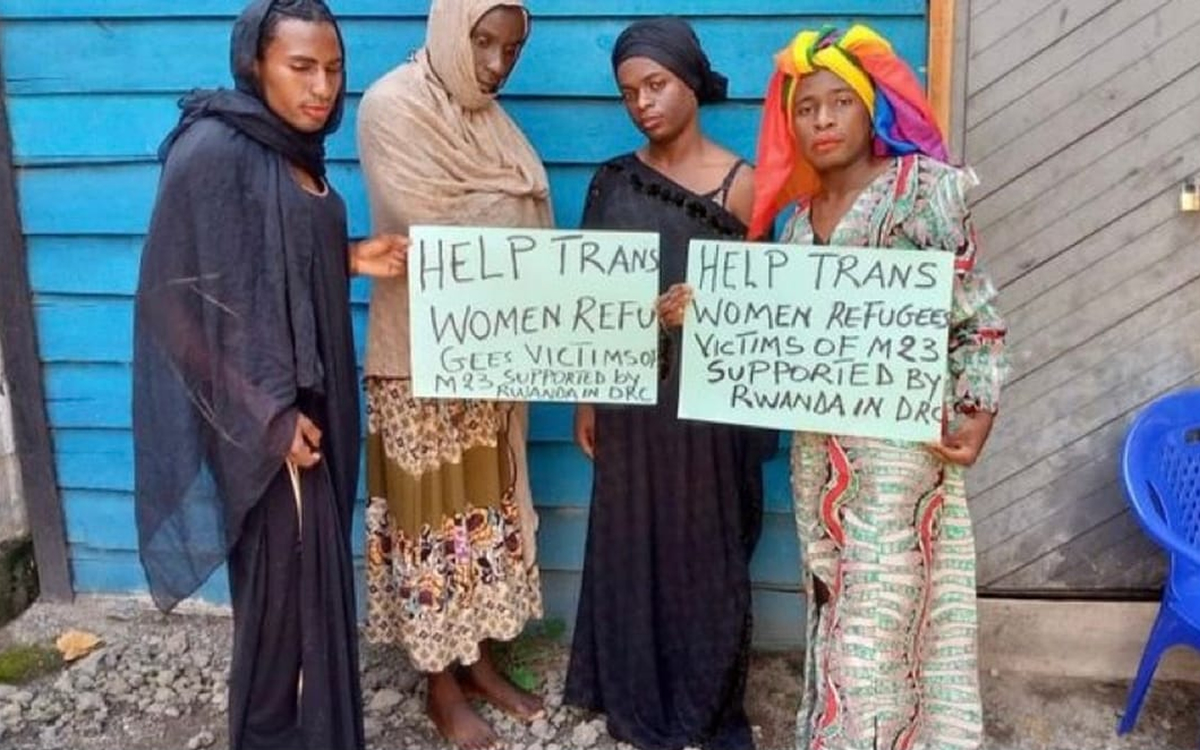 GOMA, Congo — M23 rebels in Congo's North Kivu province have displaced a number of Transgender people and left them even more vulnerable to persecution.
M23 rebels last November approached Goma, the province's capital city, and forced around 180,000 people to leave their homes. Jérémie Safari, coordinator of Rainbow Sunrise Mapambazuko, a Congolese LGBTQ+ and intersex rights group, told the Washington Blade that residents of the Kibumba camp where displaced people have settled have refused to assist trans people and have accused them of being sorcerers.
"Trans people went (through) war like everyone else," said Safari. "In the Kibumba camp where the displaced have settled, the local community there has refused Trans people access, accusing them of being sorcerers, bad luck charms and of being the origin of the war following their evil practice."
Safari said other displaced people who did not want Trans women in the camp have attacked them. Safari said these Trans women currently sleep in the street in Kibumba without food.
Safari, in addition, said the government has done little to help these displaced Trans people, even though consensual same-sex sexual relations are not criminalized in the country.
"The displaced people received help but not the trans people since they do not live in the camp and also the government is still extremely hostile towards LGBTIQA+ organizations in the DRC (Democratic Republic of the Congo). No LGBTQA+ organization can be legally recognized by the Congolese State," said Safari.
Safari said Rainbow Sunrise Mapambazuko currently needs funds to provide housing, food and medicine to the displaced Trans people.
"If we could have $7,000 (U.S. dollars) firstly for their survival, since we are afraid of their life and their health which is in danger, that would be of immense help," said Safari.
The M23 since last May has demonstrated increased firepower and defensive capabilities that have enabled the group to overrun U.N.-backed Congolese troops and hold territory.
The U.N. says the fighting between Congolese troops and M23 rebels has forced nearly 200,000 people to flee their homes.
Human Rights Watch has called upon the U.N., the African Union and governments to publicly denounce M23 abuses found to have been committed by other combatants, maintaining sanctions against senior M23 commanders and expanding them to those newly found responsible for serious abuses and senior officials from across the region complicit in them. Human Rights Watch also said any political settlement should not include amnesty for those responsible for human rights abuses and prevent responsible M23 commanders to integrate into the Congolese armed forces.
"The government's failure to hold M23 commanders accountable for war crimes committed years ago is enabling them and their new recruits to commit abuses today. Civilians in eastern Congo should not have to endure new atrocities by the M23," said Thomas Fessy, a senior DRC researcher at Human Rights Watch.
M23 sprung from elements within the Congolese army in 2012.
The rebel group claims it is defending the rights of Congolese Tutsi and originally comprised of soldiers who participated in a mutiny from the Congolese army in April-May 2012. They claimed their mutiny was to protest the Congolese government's failure to fully implement the March 23, 2009, peace agreement — M23 derives from this date — that had integrated them into the Congolese army.
The Congolese army and the U.N. Force Intervention Brigade defeated M23 in November 2013, and its members fled to Rwanda and Uganda. The group re-emerged in November 2021.
Daniel Itai is the Washington Blade's Africa Correspondent.