Charles Barkley wins the internet with his support for gay & trans people
"If anybody gives you s**t, you tell 'em, Barkley said, 'F**k you!'" The former NBA superstar told the crowd attending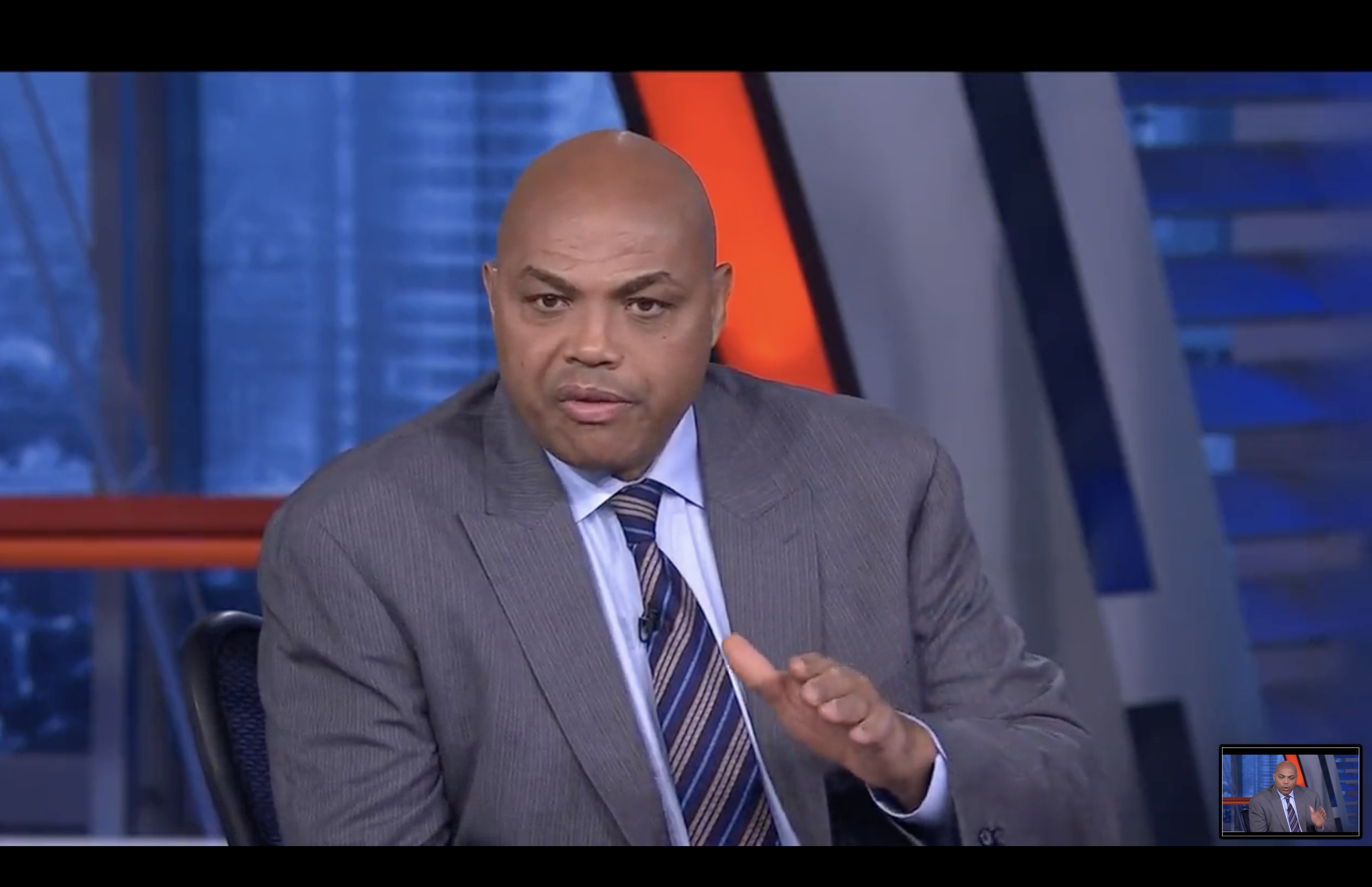 LAKE TAHOE, Nv. – Basketball great Charles Barkley has always been a constant, upstanding ally of the LGBTQ+ community. He proved that again with remarks that have gone viral on social media. 
It happened earlier this month at a Lake Tahoe casino hotel, where he took part in an annual celebrity golf tournament.
"If you're gay or transgender, I love you," Barkley told the crowd, standing with the band as they set up. The crowd cheered and the keyboardist's eyes pop wide open after hearing what the All-American power forward had just said. But Barkley wasn't finished.
"Hey, and if anybody gives you shit, you tell 'em, Charles said, 'Fuck you!'"
TikTok user l._banana captured the moment on video, and an Australian TV reporter tweeted it out: 
This was at Harveys Lake Tahoe Hotel and Casino during the 2022 American Century Championship at Edgewood Tahoe, Nevada, which ran from July 6 through the 10th. The video has now been viewed more than 7.6 million times.
"I love Charles Barkley," tweeted out trans activist and writer Charlotte Clymer. "Everything I've ever heard about the man says he's good people. And I wish he knew how much this video is giving hope to LGBTQ youth who are very scared of living in this country right now."
As HuffPost reported, being an LGBTQ+ ally isn't a new thing for Barkley. He told Ellen DeGeneres in 2020 that he would not let anti-LGBTQ discrimination "happen on my watch."
As the Blade reported, Barkley was instrumental in convincing the NBA to move its 2017 All-Star Game out of Charlotte, N.C., to protest HB2, the state's "bathroom bill" that banned trans people from using public restrooms that matched their gender identity.
"I hated the 'bathroom bill,' " the TNT sports analyst told DeGeneres. "So, I went to my boss and said, 'Hey boss, I'm gonna sit out of the All-Star Game. I don't want to take away from the All-Star Game, but I'm gonna sit out the All-Star Game.'"
"Black people know what discrimination is like," he said on The Ellen Show. "If you're in a position of power, you've got to always stand up against discrimination. I've been blessed."
Barkley said gays should be "blessed" as well, during a TNT tribute to Rev. Dr. Martin Luther King, Jr. in 2011. 
"God bless the gay people," he said. "They are great people."
Barkley also showed support for Jason Collins, who in 2013 was the first NBA player to come out as gay, and in 2014 became the first out gay athlete in U.S. pro sports. Collins faced criticism at the time from fans, analysts and athletes, including Mike Wallace of the Miami Dolphins, former Knicks guard turned coach Mark Jackson and even ESPN's Chris Broussard.
Barkley wasn't having any of it, and said so in a radio interview in 2013: "I'd rather have a gay guy who can play than a straight guy who can't play," Barkley told Dan Patrick.
He's also a man who admits that for at least a decade he has gone "commando," which is just one of the "dumbest things Charles Barkley has ever said," according to a popular video on YouTube.
However, Barkley's reputation as a humanitarian is secure; Earlier this month, he donated $1M to Spelman College, and it's not the first time he's donated a million bucks to one of the U.S.'s historically Black colleges or universities.
But as for his golf game, there's lots of room for improvement.
On July 10, he finished in 74th place at the ACC, with minus-26 points, his best-ever finish in the tournament, but not good enough to beat the pride of Chico, Calif.: Aaron Rodgers. The two sports icons wagered that if Barkley finished ahead of the Green Bay Packers quarterback, Rodgers would let Barkley cut off his man bun.
Instead, the NBA legend agreed to donate $25,000 to Rodgers' charity of choice—Chico's North Valley Community Foundation.
Barkley on The Ellen Show:
Tom Brady's new out gay teammate: Carl Nassib returns to Tampa
Carl Nassib returns to Florida as the Tampa Bay Buccaneers reportedly sign the NFL free agent to a one-year deal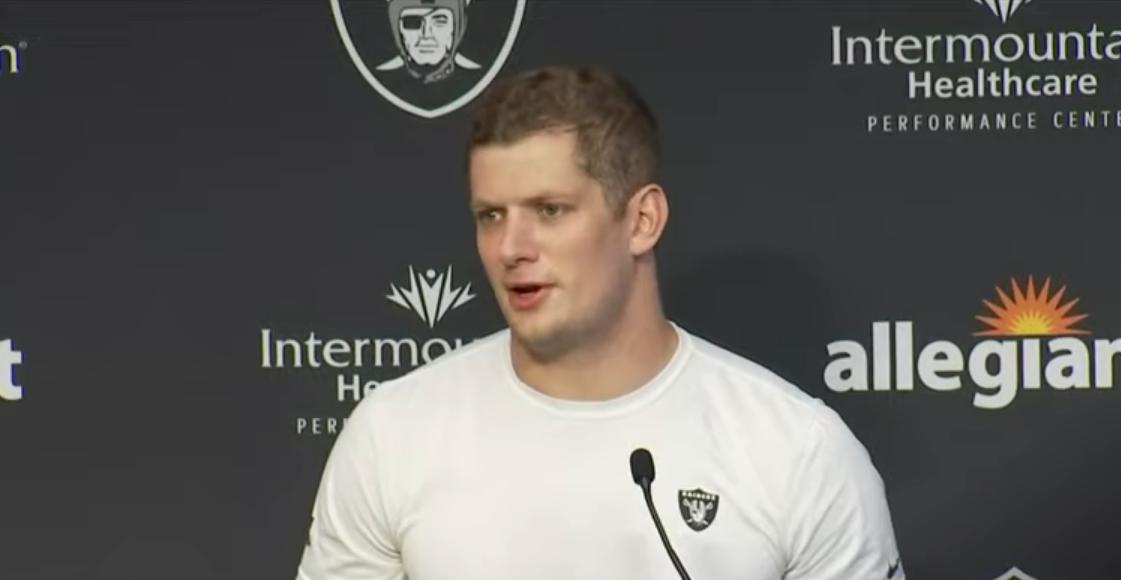 TAMPA – Carl Nassib, who made headlines in June 2021 when he became the NFL's first out gay active player, reportedly has signed a one-year contract with his former team, the Tampa Bay Buccaneers. 
The 29-year-old defensive end was released by the Las Vegas Raiders in March, and became a free agent. NFL sources said that was due to his contracted salary amount—$7.75 million—and not any reflection on his sexual orientation.
ESPN's Adam Schefter broke the news with a tweet. 
Buccaneers reached agreement on a one-year deal with former Raiders' DE Carl Nassib, per source.

— Adam Schefter (@AdamSchefter) August 15, 2022
When Nassib came out last summer, he announced he was donating $100K to The Trevor Project, and for Pride Month this year he made a new pledge to help LGBTQ youth. He promised to match donations to The Trevor Project, dollar for dollar, up to $100,000.
Will Bucs quarterback Tom Brady welcome Nassib? As Outsports reported, he's never made any comments about playing with someone gay. Brady's former Patriots teammate Ryan O'Callaghan recalled that before he came out in 2017, following his retirement, there was one time that he missed the team bus and Brady gave him a ride in his car to that day's practice.
O'Callaghan told Outsports he believes Brady would have "absolutely" accepted him if he had come out at that time.
"Being married to a super model I'm sure he's met a few gay people in his life," said O'Callaghan. Brady wed Brazilian fashion model Gisele Bündchen in 2009.
Legendary Boston sports columnist Steve Buckley of The Athletic came out as gay in 2011 while at the Boston Herald. He told Outsports Brady has always been friendly and cooperative, even after Buckley came out.
This is the second time around at Raymond James Stadium for Nassib. He played for the Bucs for two seasons prior to joining the Raiders in 2020. His NFL career began in 2016 with the Cleveland Browns.
As Jason Owens reported for Yahoo! Sports, Nassib was far more productive in Tampa as a part-time starter, recording 6.5 sacks in 2018 and six sacks in 2019. The NFL's website shows he played just 242 defensive snaps and earned 1.5 sacks last season.
In 86 games including 37 starts, Nassib's recorded 22 career sacks, 164 tackles, 53 quarterback hits and four forced fumbles.
In addition to Brady, Nassib's new teammates are Akiem Hicks and William Gholston at defensive end and outside linebackers Shaquil Barrett and Joe Tryon-Shoyinka. Given that the Bucs finished seventh in the NFL in sacks last season with 47, Nassib will be expected to improve Tampa Bay's chances when their season begins Sept. 11 in Dallas.
The voice of Los Angeles Dodgers baseball, legendary Vin Scully has died
"The game is the thing, not me," he told The LA Times in 1998. "I am just a conduit for the game. I am the guy between the expert & the fan. I am not the expert"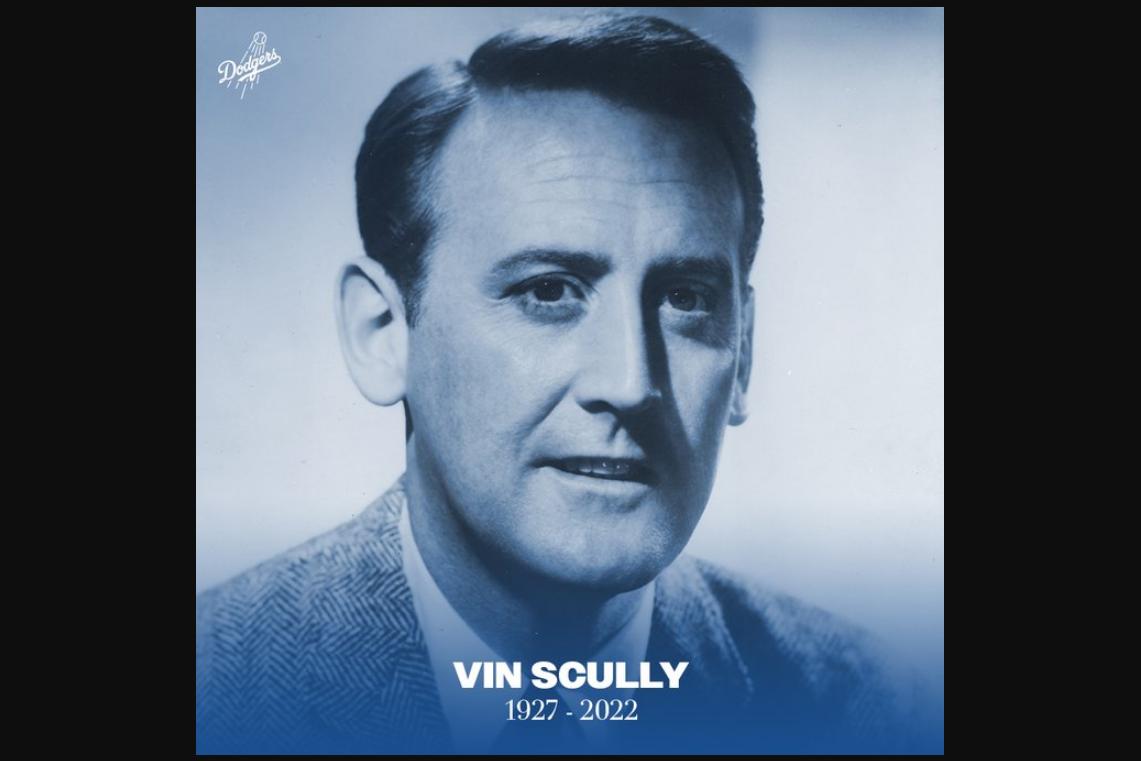 LOS ANGELES – The iconic phrase "It's time for Dodgers baseball" voiced by Vin Scully, ringing out at the home of the Los Angeles Dodgers for over 60 years was termed "the heartbeat of the Dodgers," by the team as it sadly announced the legendary broadcaster's passing at age 94 Tuesday.
"We have lost an icon," said Dodger President & CEO Stan Kasten. "The Dodgers' Vin Scully was one of the greatest voices in all of sports. He was a giant of a man, not only as a broadcaster, but as a humanitarian. He loved people. He loved life. He loved baseball and the Dodgers. And he loved his family. His voice will always be heard and etched in all of our minds forever. I know he was looking forward to joining the love of his life, Sandi. Our thoughts and prayers go out to his family during this very difficult time. Vin will be truly missed."
California Governor Gavin Newsom expressed his condolences Tuesday evening after the news broke of Scully's death. In a statement the Governor said:
"Vin Scully was a master of his craft. A native son of New York, his unmistakable voice will forever be synonymous with Los Angeles.
When the Dodgers moved from Brooklyn in 1958, Vin came with them. For more than six decades, he provided the soundtrack for generations of baseball fans. He was a master storyteller whose calls had an unparalleled musical quality that was a source of comfort for millions.
Over his remarkable career, Vin consistently demonstrated the remarkable ability to improvise poetry, a true artist whose love for the game rang through every Dodgers broadcast. He was quite simply the greatest of all time, and will be sorely missed not just by his family and friends but by millions of baseball fans."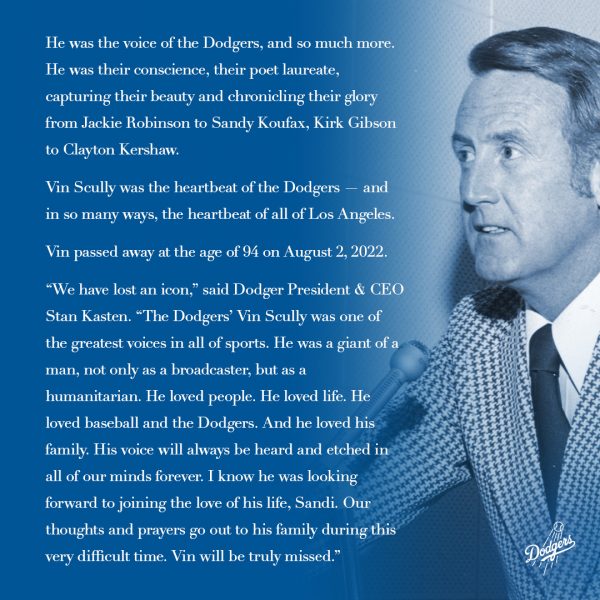 LA's hometown station KTLA 5 reported that Vincent Edward Scully was born on Nov. 29, 1927, in Bronx, New York. He began his legendary career at Fordham University, where he worked on the school paper and for the college radio station.
He latched onto the then-Brooklyn Dodgers in the 1950s and followed the team to the West Coast where he would become synonymous with Dodgers baseball for the next 67 season.
Scully retired from calling Dodgers games after the 2016 season, eight years after announcing his original plans to step away from the game he loved.
He was a MLB Hall of Fame inductee in the 1980s, becoming one of only a handful of announcers to receive the honor. In 2016 he was awarded the Presidential Medal of Freedom by President Barack Obama.
Earlier this year, he was awarded the Baseball Digest lifetime achievement award.
California U.S. Senator Alex Padilla remembered the Dodger broadcaster in a statement:
"Angela and I join Los Angeles—and baseball fans around the world—in mourning the passing of Vin Scully. From Opening Day to the World Series and every inning in between, for generations of fans, Vin Scully's voice meant it was time for Dodger baseball. Growing up in the San Fernando Valley in the 1980s, I spent many evenings dreaming of playing baseball in the major leagues while Vin's voice narrated the action.
"Vin's unparalleled storytelling and love of sports allowed him to transcend baseball. Many fans recall Vin's unique calls on some of the most memorable football games and golf tournaments of the 20th Century.
"While he became a legend for his talents behind the microphone, he will be remembered best for his decency beyond the broadcast booth. A few years ago, as California's Secretary of State, I had the opportunity to introduce Angela and our boys to Vin at a voter registration event before the game. He was incredibly gracious to my family, as he was to all fans. He always made time for fans—regardless of age or occupation—whenever and wherever he met them. Vin Scully was truly an ambassador for the Dodgers, Los Angeles, and the entire sport of baseball. Our hearts go out to the entire Scully family."
In a Facebook post, Out Dodgers executive Erik Braverman expressed his sadness at the passage of the team's legendary broadcaster:
August 3, 2022
From KTLA:
The LA Sparks donate shoes to homeless youth honoring Brittney Griner
The shoe drive was originally an initiative by Griner to help those in need in the Phoenix metropolitan area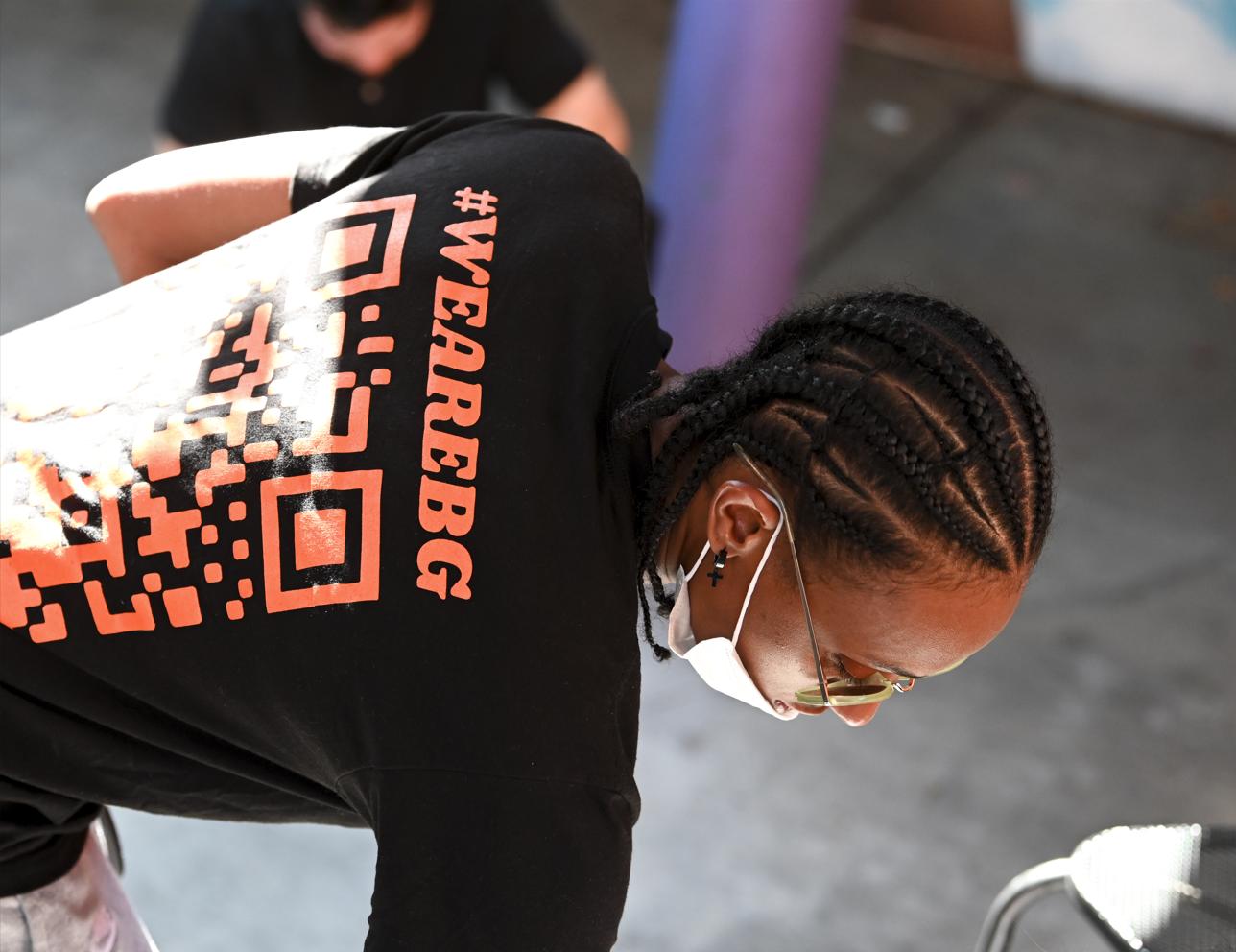 HOLLYWOOD – Led by Los Angeles Sparks guard Brittney Sykes, the WNBA championship team's executive staff donated dozens of pairs of shoes to Covenant House California for children experiencing homelessness this past Monday.
The shoes were donated, in part, to honor WNBA Phoenix Mercury star Brittney Griner who currently remains detained in Russia.
The shoes were collected throughout the WNBA season in collaboration with Griner's team, the Phoenix Mercury, and her annual Heart and Sole Shoe Drive. As the Mercury visited all 12 cities with WNBA teams, people were encouraged to bring new or lightly used shoes to be donated to local causes. The nonprofit HavASole also contributed to the shoe drive.
The shoe drive was originally an initiative by Griner to help those in need in the Phoenix metropolitan area.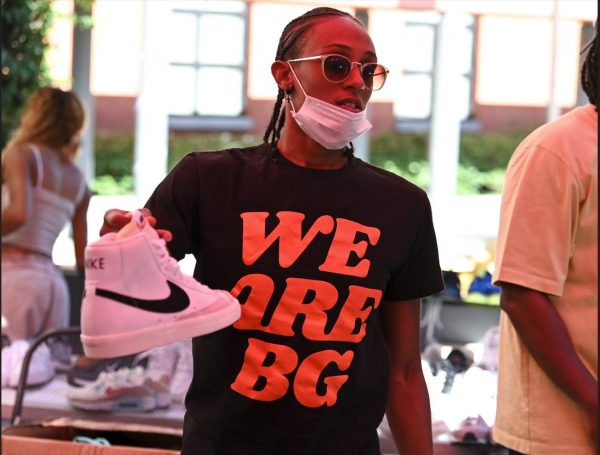 As Griner remains detained in Russia, the drive was expanded throughout the league in her honor. The local shoe drive was held in Los Angeles on July 4 when the Sparks and Mercury faced off in the Crypto.com arena, KTLA reported.
Covenant House California (CHC) is a non-profit youth shelter that provides sanctuary and support for youth experiencing homelessness, ages 18-24. In their mission statement the organization notes: "We believe that no young person deserves to be homeless; that every young person in California deserves shelter, food, clothing, education … and most importantly, to be loved."
CHC provides a full continuum of services to meet the physical, emotional, educational, vocational, and spiritual well-being of young people, in order to provide them with the best chance for success in independence.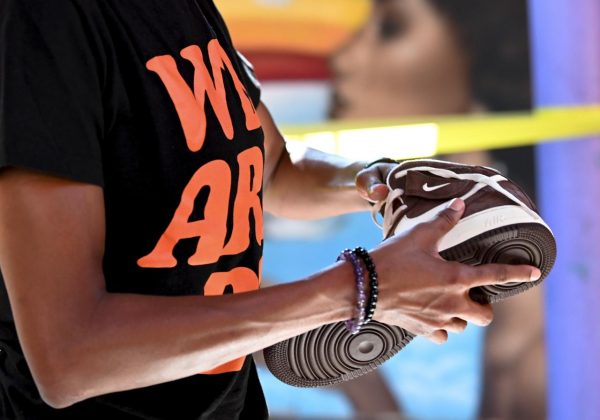 Officials at Moscow's Sheremetyevo Airport in February detained Griner — a Phoenix Mercury center and two-time Olympic gold medalist after customs inspectors allegedly found hashish oil in her luggage. The State Department has determined that Russia "wrongfully detained" her.
"I'd like to plead guilty, your honor, but there was no intent," Griner told a Moscow judge during the second hearing in her trial, according to the New York Times. "I didn't want to break the law."
President Joe Biden and Vice President Kamala Harris spoke with Cherelle Griner earlier this month and U.S. Chargé d'Affaires Elizabeth Rood delivered a letter from the president to the WNBA star in answer to a letter Griner had written to Biden pleading for his assistance in gaining her freedom.
Secretary of State Antony Blinken after Brittney Griner's guilty plea reiterated the Biden administration remains committed to securing her release.
"We will not relent until Brittney, Paul Whelan, and all other wrongfully detained Americans are reunited with their loved ones," tweeted Blinken.