Compton man pleads guilty to Federal criminal charges in Grindr cases
Patterson admitted that he assaulted one victim – against whom he used a homophobic slur – and threatened to shoot another victim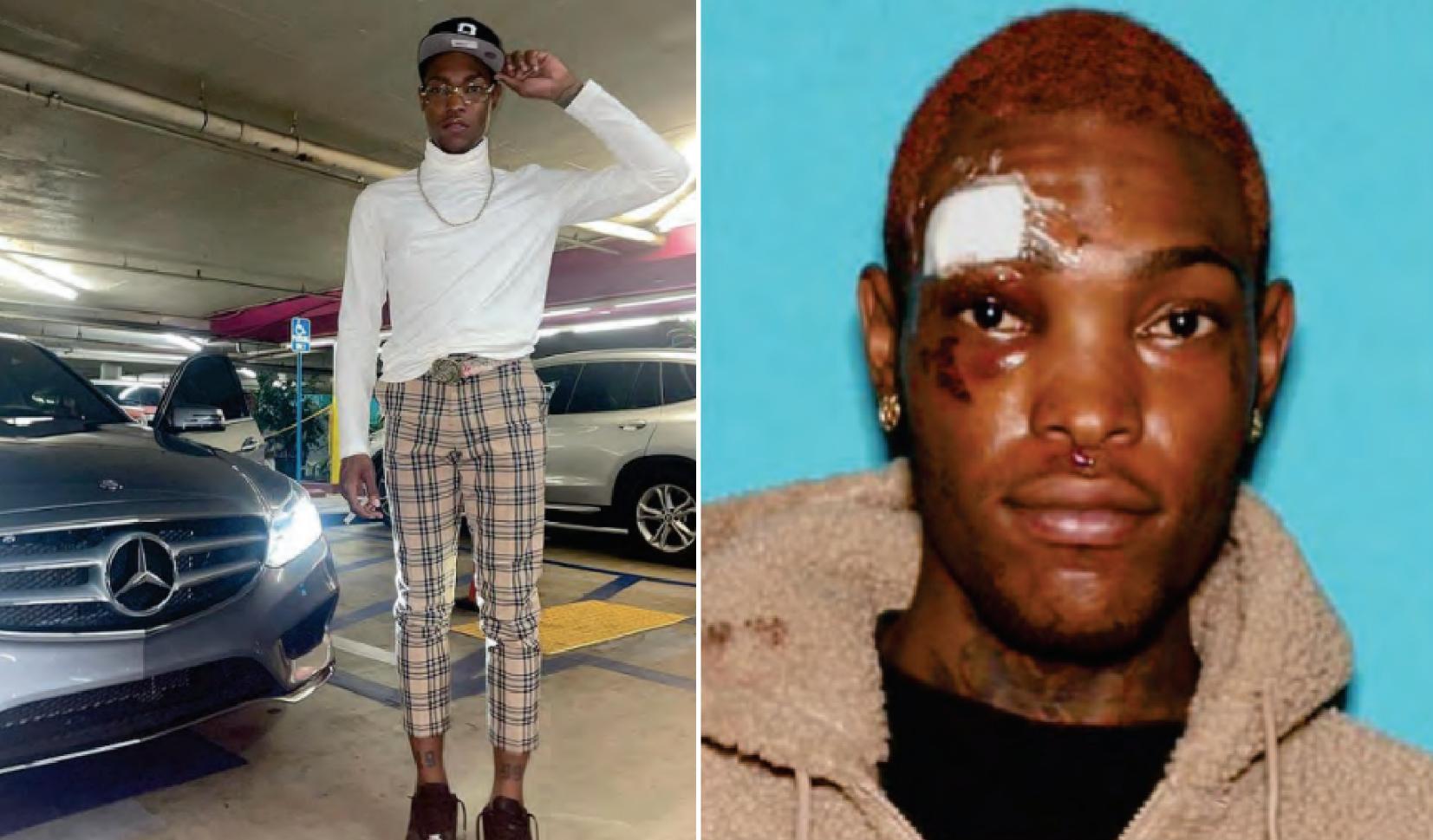 LOS ANGELES – A Compton man pleaded guilty last week to Federal criminal charges for targeting and robbing Los Angeles-area gay and bisexual men he met using an online dating app.
According to an affidavit filed with the criminal complaint on March 30, from November 2019 to March 2022, Derrick Patterson, 23, targeted his victims by using Grindr, a social networking program for gay, bisexual, transgender and queer people.
Patterson pleaded guilty to one count of Hobbs Act robbery and one count of aggravated identity theft. In his plea agreement, Patterson acknowledged that he robbed five victims from June 2021 to March 2022.
Patterson met his victims at their homes or in hotel rooms under the pretense of sexual encounters. Once there, Patterson asked to use the victims' phones.
On other occasions, Patterson physically assaulted his victims. He then allegedly later withdrew money from victims' bank accounts or used their credit cards for his own personal expenses.
In a case listed in the criminal complaint, Patterson allegedly met one victim at a hotel on Century Boulevard in Los Angeles in September 2020 and, while engaging in consensual sexual activity, took the victim's phone.
He then attempted to access Apple Pay by asking the victim for the password. When the victim refused and demanded his phone back, Patterson pulled out a taser, threatened the victim, and continued to demand the victim's Apple Pay password, according to the affidavit.
When the victim fled, Patterson allegedly activated the taser. When the victim returned to the room, Patterson was gone, but the victim's wallet was missing and his belongings had been rummaged through.
During a July 2021 incident, one victim gave his phone to Patterson, who went to the victim's kitchen, pulled out a kitchen knife, threatened the victim, and then used the victim's Venmo account to steal $3,950.
Patterson also used the victim's online account to pay for two Hotels.com transactions, and he used the victim's phone to send text messages to the victim's friends and family in Nevada to request that they send the victim money, which Patterson intended to intercept.
In February 2022, Patterson entered another victim's residence under the pretense of a sexual encounter. Patterson asked if he could use the victim's phone. After the victim handed Patterson the phone, the victim turned away and then heard a stun gun activating. Patterson chased the victim with the stun gun and demanded money. The victim gave $120 to Patterson, who then demanded jewelry.
After Patterson left the victim's home, he used the phone to ask the victim's contacts for money. Patterson also used the victim's phone to access the victim's Apple Pay account and open a line of credit in the victim's name with Goldman Sachs. Patterson then went to a T-Mobile store in Los Angeles and used the Goldman Sachs credit line to purchase Apple Airpods costing approximately $273. Patterson also used the victim's bank card to pay for a hotel room.
Patterson admitted during other robberies that he assaulted one victim – against whom he used a homophobic slur – and threatened to shoot another victim during an encounter in a hotel room.
United States District Court for the Central District of California  Judge John F. Walter scheduled a September 19 sentencing hearing, at which time Patterson will face a statutory maximum sentence of 22 years in federal prison.
The FBI's investigation is ongoing. The Los Angeles Police Department, the Los Angeles County Sheriff's Department and the Beverly Hills Police Department have provided substantial assistance.
Anyone who believes they may have been a victim or targeted by Patterson is urged to contact the FBI's Los Angeles Field Office 24 hours a day at (310) 477-6565
Federal Court upholds Washington state ban on conversion therapy
NCLR successfully moved to intervene in the lawsuit on behalf of Equal Rights Washington– the state's largest LGBTQ civil rights organization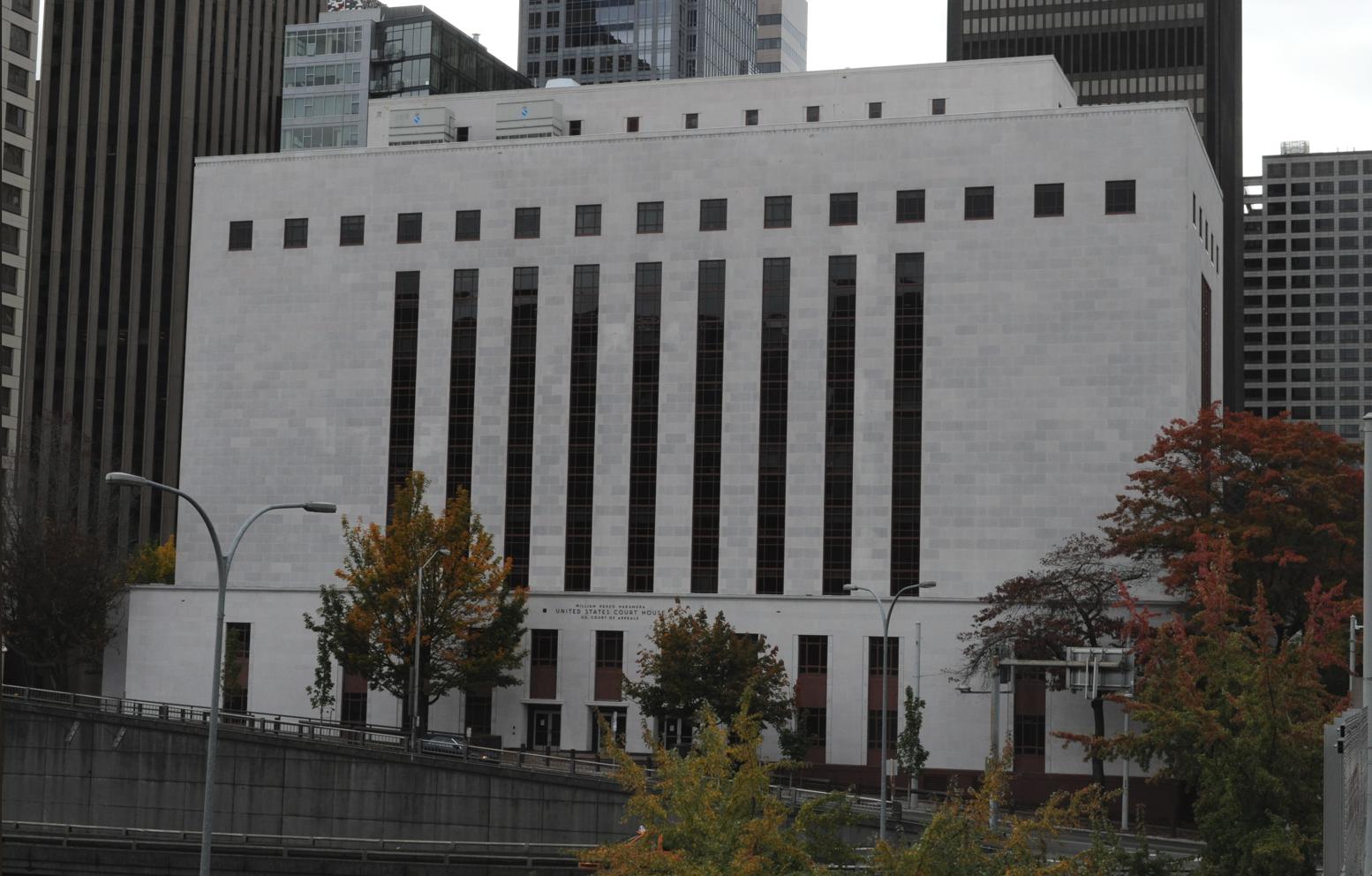 SEATTLE — The United States Court of Appeals for the Ninth Circuit on Monday rejected a therapist's request for the court to reconsider its previous decision upholding the State of Washington's law protecting minors from conversion therapy by licensed health professionals.
Conversion therapy is a dangerous and discredited practice that attempts to change a minor's sexual orientation or gender identity.
Washington prohibited licensed mental health professionals from subjecting minors to conversion therapy in 2018, as more than 20 other states have also done.
Last September, the ninth circuit wrote:  "In relying on the body of evidence before it as well as the medical recommendations of expert organizations, the Washington Legislature rationally acted by amending its regulatory scheme for licensed health care providers to add 'performing conversion therapy on a patient under age eighteen' to the list of unprofessional conduct for the health professions."
"The Ninth Circuit has affirmed that states can require licensed mental health providers to comply with ethical and professional standards prohibiting the use of unnecessary, ineffective, and harmful treatments on their minor patients," said Shannon Minter NCLR Legal Director. "These are common sense protections that unfortunately are necessary to prevent unethical therapists from defrauding parents and causing severe harm to LGBTQ youth. Every major medical and mental health organization in the country supports these laws, which are supported by decades of research and clear standards of care."
"We applaud the Ninth Circuit for permitting states to protect survivors like myself from the unethical practice of so-called 'conversion therapy," which has wreaked havoc on thousands of LGBTQ youth and their families," said Mathew Shurka, a "conversion therapy" survivor and co-founder of Born Perfect. 
In 2018, Washington passed a law prohibiting state-licensed therapists from engaging in conversion therapy with a patient under 18 years old. Every leading medical and mental health organization in the country has warned that these practices do not work and put young people at risk of serious harm, including depression, substance abuse, and suicide. Twenty-five states and over 100 localities have laws or administrative policies protecting youth from these practices or preventing the expenditure of state funds on conversion therapy.
In 2021, an anti-LGBTQ legal group filed a federal lawsuit challenging the new law on behalf of Brian Tingley, a "therapist" and advocate of "conversion therapy".
Tingley, who is represented by the Scottsdale, Arizona-based anti-LGBTQ Alliance Defending Freedom, (ADF), identifies himself as a "Christian licensed marriage and family therapist"  and alleges in the court filings that the provided definition of "conversion therapy" is "vague, content-biased, and biased against one perspective or point of view."
 The National Center for Lesbian Rights (NCLR) successfully moved to intervene in the lawsuit on behalf of Equal Rights Washington (ERW) – the state's largest LGBTQ civil rights organization and a primary supporter of the law during the legislative process. ERW and the State of Washington urged the court to uphold the law in light of the overwhelming consensus of medical and mental health professionals that conversion therapy poses a serious risk to the health and well-being of Washington's youth. In August 2021, the federal district court for the Western District of Washington upheld the law and rejected Tingley's challenge.
In September 2022, a three-judge panel of the Ninth Circuit affirmed the district court's decision, ruling that state laws protecting minors from conversion therapy by licensed health professionals are constitutional. Tingley then asked the full Ninth Circuit to order the September decision to be reconsidered by a larger panel of Ninth Circuit judges. Today, the court rejected that request. 
The court's order means that the September 2022 panel decision upholding the Washington law will be the Ninth Circuit's final decision in the case.