Monkeypox a major health threat, official govt. response has been abysmal
The federal government has been slow to distribute stockpiles of vaccines, with demand now far outpacing supply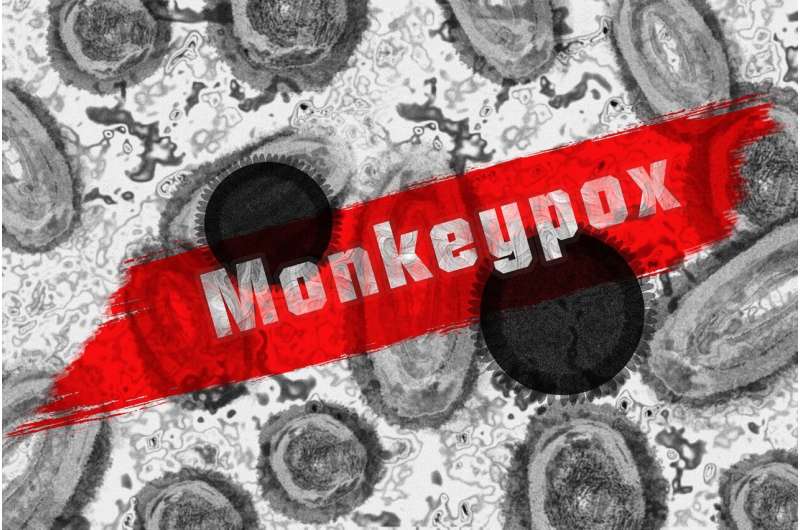 By Michelangelo Signorile | NEW YORK – There's a lot about monkeypox, and the response to it, that is eerily similar to the early HIV epidemic. And there's a lot that's not. It's important to underscore both at this critical moment.
Let's start with what is similar, such as the fact that, currently, the vast majority of cases in this outbreak around the world and in the U.S. are among men who have sex with men.
And the fact that governments at all levels in the U.S. have responded abysmally.
The federal government, seemingly not learning from the Covid pandemic, has been slow to distribute stockpiles of vaccines, with demand now far outpacing supply —and the millions of vaccines necessary won't be available until next year — though it's been several months since the first cases of the current outbreak in the U.S. were reported.
Hundreds of thousands of doses for weeks were sitting in Denmark waiting for clearance from the FDA — which hadn't inspected them, though European Union health officials had cleared them — as the U.S. saw cases climb to over 1400, a number considered an undercount. Worldwide there are now over 12,000 cases.
New York City has been the epicenter of monkeypox infection in the current outbreak in the U.S., with the state of New York accounting for over 50% of cases. The city saw cases doubling in five days last week — from 238 to 461. Yet the city's Department of Health has been pathetically incompetent. A rollout of the precious few vaccines that were distributed to the city by the federal government to vaccinate those most at risk has been marked by the online appointment site crashing. Appointments for the few thousand vaccines offered each time (vaccines were offered only online, three times over recent weeks), have been gobbled up in a matter of minutes.
Anyone without access to the internet — and high speed, at that — is doomed in getting an appointment. Mayor Eric Adams wrote a letter to President Biden asking for many more doses of the vaccine, and the federal government has in recent days cleared 800,000 vaccines to be distributed nationally, though they won't be here until the end of July. But if the city can't get the vaccines to LGBTQ people at risk in an efficient and equitable way, what does that matter?
Doctors and patients around the country have complained of slow testing, bureaucracy and the inability to get drugs to treat the illness, which can cause excruciating pain:
Although he was covered with lesions, it took four hours of phone calls, and then five hours in a Harlem emergency room, for Gabriel Morales to be tested for the monkeypox virus earlier this month. And that was just the beginning of his wait.
Mr. Morales was sent home and told the Department of Health would call with his results in less than a week. The call never came.
An FDA-approved drug minimizes the miserable flu-like symptoms and painful lesions, and lowers the risk of death (there have thankfully been no reported deaths in the U.S.). And yet, most monkeypox patients do not have access to the drug, called tecovirimat. This, even though the U.S.developed the drug and — you guessed it — has stockpiles of it.
Epidemiologists and health authorities are sounding the alarm, but fear they aren't being beard:
"Monkeypox is clearly a global health emergency," Lawrence Gostin, a Georgetown University global-health expert, told The Daily Beast. "It has simmered in small pockets in Central and West Africa for decades, but until now there have been no cases unrelated to travel in the rest of the world. Now it is in virtually every region of the world and spreading rapidly."
We'll soon exceed 2,000 reported monkeypox cases in US. I said few wks ago this could become an important emerging pathogen here. Now is the window to vaccinate our population at greatest risk before it might spread and generalize in both humans/animals https://t.co/PZjxCcAb5m

— Prof Peter Hotez MD PhD (@PeterHotez) July 16, 2022
All of this is outrageous. Once again we're seeing the richest country in the world drop the ball, as if the people being affected right now don't matter.
In a time when "Don't say gay" laws are being passed across the country and at least one of the Supreme Court's conservatives is pining for banning sodomy again — while Ted Cruz is giving interviews calling for overturning the Obergefell marriage equality ruling — many of us are jolted back to those horrific early years of AIDS. We remember the rise of the evangelical right, and the promotion of the Christian nationalists within the GOP. We remember HIV being used to scapegoat and demonize gay men by the right, often via a sensationalistic national media.
All of that being said, there is a lot that differentiates the current monkeypox outbreak from the early HIV pandemic, both positively and negatively, and it's equally important to focus on.
Start with the fact that there is a vaccine — a way to prevent this virus from spreading, and a way for each individual to prevent illness.
And there's the fact that even for those who do become infected, monkeypox, even left untreated, isn't causing mass fatalities, while almost everyone with HIV faced certain death until the mid-90s when drug therapies saved lives. Monkeypox certainly isn't causing near the amount of death and long-term illness as Covid-19. In fact, monkeypox, in this current outbreak, isn't even causing the amount of death it has caused in its own past:
The death rate, mercifully, is still low. As of July 4, the most recent date for which figures are available, the World Health Organization had recorded just three deaths in the current outbreak.
Three out of 9,647—or .03 percent—is a much lower death rate than West and Central African countries apparently suffered in their own pox outbreaks in recent decades. The worst African outbreaks, involving a strain of the virus that's endemic to the Congo River Basin in Central Africa, have resulted in official death rates as high as 10 percent.
That could change as the virus spreads and mutates. But so far, while some patients have severe pain and debilitation, almost everyone recovers after a couple of weeks.
A difference that is more concerning on a broad scale, however, is that, unlike HIV, which is solely transmitted by bodily fluids, including semen and blood, monkeypox is transmitted by skin-to-skin contact and even via bedding, clothing and furniture (even as it may also transmit via bodily fluids). It made its way into gay social networks outside Africa, where it is endemic, but could conceivably affect any other population.
Some public health experts believe that it in fact has spread into the broader public, and that we're seeing a vast undercount of cases. We could see outbreaks in nursing homes, homeless shelters, fitness centers, and other locales:
This disease is spread by close physical contact – not sexual contact per se – so other places in which close physical contact is common will be at risk. It's like how a methicillin-resistant Staphylococcus aureus outbreak among gay men can spread to health clubs – think contaminated towels, benches – but this could jump to other settings of high physical contact or contact with contaminated clothing and bedding, such as homeless shelters.
The LGBTQ community, and certainly those affected, have been outspoken about monnkeypox, and should be applauded for shining a light on it. And the media has covered it in a way that isn't overly-sensational. This is another difference from the early HIV epidemic, when many in the gay community were in denial, seeing AIDS as a PR crisis for the cause of furthering rights — and seeing media fear-mongering and scapegoating — or believing those raising the alarm were overblowing it, pushing "anti-sex" ideologies.
In fact, the demand for monkeypox vaccines in LGBTQ communities shows that people are embracing the reality and the science and want to deal with this head on. LGBTQ health centers have been holding seminars on it, and activists have been demanding more attention be paid to this outbreak, which could soon be deemed a pandemic.
That brings us back to the government response. Whether or not monkeypox spreads rapidly into other populations, it's a health threat right now in the LGBTQ community — and could remain a persistent one if vaccines and treatments aren't rushed to health clinics and medical providers rapidly. No marginalized group should be treated so dismissively — which would be a repeat of history.
And monkeypox is a threat to everyone, because it's likely made its way into other groups and settings, and it could mutate to become both more transmissible and more deadly.
We can't take that chance, and, after Covid, we should know better. And so should our government and the Biden White House, which rapidly responded to the Covid pandemic and saved many lives after a horrendous, murderous initial response by Donald Trump.
We need the same swift and decisive action now.

*******************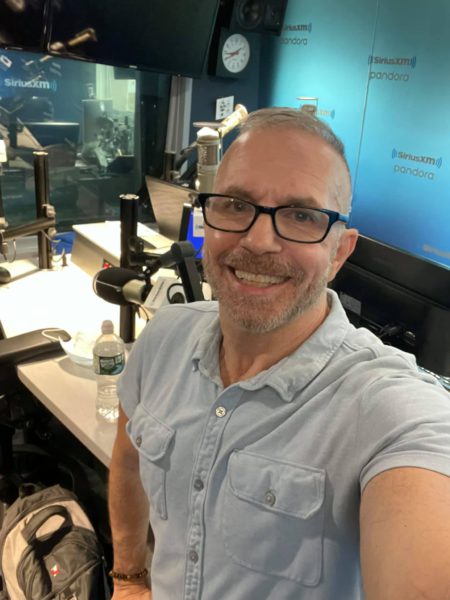 Michelangelo Signorile is an American journalist, author and talk radio host. His radio program is aired each weekday across the United States and Canada on Sirius XM Radio and globally online.
Signorile is noted for his various books and articles on gay and lesbian politics and is an outspoken supporter of LGBTQ+ rights.  Signorile rose to national prominence as a columnist and writer for OutWeek magazine where he 'outed' closeted public figures who were working against the LGBTQ+ community.
Signorile was inducted into the National Lesbian and Gay Journalists Association LGBT Journalist Hall of Fame in 2011.
********************
The preceding article was previously published at The Signorile Report and is republished by permission.
If you've valued reading The Signorile Report, consider becoming a paid subscriber and supporting independent, ad-free opinion journalism. Thanks! Subscribe
Texas Christians terrorize church supporting Trans Christians
Neidert often appears to call for violence against LGBTQ people. Twitter banned her from the platform this summer for that reason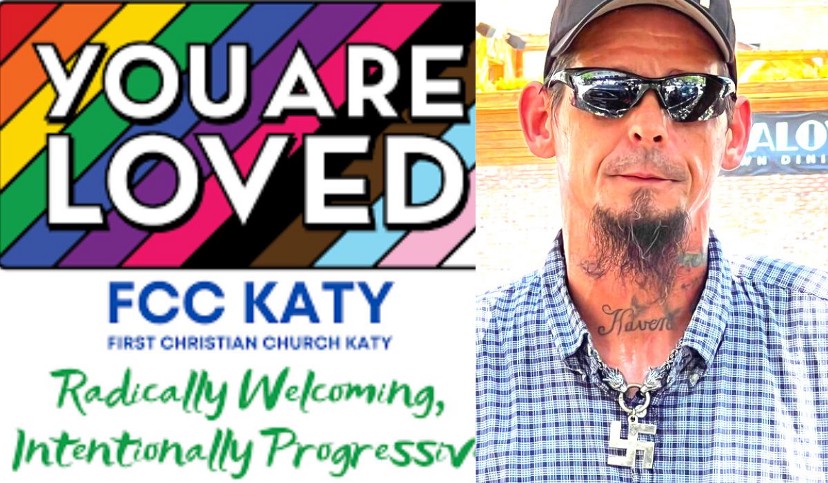 By James Finn | DETROIT – Protect Texas Kids, a group led by anti-LGBTQ activist Kelly Neidert (who describes herself as both an Evangelical Christian and a Christian fascist) are protesting today outside the First Christian Church of Katy, Texas.
Neidert made a big name for herself in conservative circles as a student at the University of North Texas when she led protests demanding anti-LGBTQ policies. She often appears on Fox News, One America News, Newsmax, Infowars, and the QAnon-linked Real America's Voice.
Today's protest is a serious threat for First Christian Church, because Neidert's group has a track record of violence and extremism that can fairly be called terrorism.
Neidert often appears to call for violence against LGBTQ people. Twitter banned her from the platform this summer for that reason.
Ah I wonder why that happened pic.twitter.com/J3oXdzjnlc

— steven monacelli (@stevanzetti) June 19, 2022
Neidert describes LGBTQ people and symbols like the rainbow flag as "disgusting," falsely claiming that same-sex marriage has led to a wave of "pedophilia" and "child abuse" across the country. She reserves the bulk of her anger for transgender people and drag queens, although she seems to have difficulty distinguishing between the sometimes-overlapping groups of people.
(Most drag queens are cisgender gay men, although being a gay man is not part of the definition of drag queen. Some trans men and women do drag. Some cisgender straight people do drag too.)
Neidert has not commented on reports of actual, pervasive child-sexual abuse in Southern Baptist churches or on findings that the Southern Baptist Convention covered up such abuse for almost two decades, keeping lists of credibly accused Southern Baptist child abusers secret from parents of children at risk.
Neidert's group is protesting because First Christian Church is raising money to support local transgender people
The church runs a modest charity called Transparent Closet, a free boutique aimed at supporting young LGBTQ people, including trans teenagers, in the conservative west Houston suburb of Katy.
The church's work feels to me like genuine Christian love in action.
LGBTQ youth in conservative areas report feeling isolated and alone, under attack by lawmakers and activists. Groups like Trevor Project and Rainbow Youth Project USA report that crisis calls from suicidal transgender teens in Texas are flooding in at alarming and increasing rates.
Trevor Project has announced hiring and fundraising drives to address what it calls an unprecedented spike in demand.
Rainbow Youth case managers have told the Los Angeles Blade that over 66% percent of their crisis calls nationwide come from Texas.
First Christian Church is reaching out locally to offer love and support to a uniquely vulnerable group of people. They recently announced a fundraising evening of "adult bingo" featuring "family-friendly" drag entertainment.
For those who may not know, drag is a tongue-in-cheek art form that features exaggerated costumes and (usually) lip syncing to vocals by pop music stars. While drag for adults occasionally parodies burlesque, "family-family drag" means performances that are free of sexualized content.
Neidert's "Christian" organization has a disturbing Texas track record
Probably because of the fascists in the crowd https://t.co/LGS7xMxzy6 pic.twitter.com/OgDUgOhYnK

— Jay R. Jordan (@jayrjordan) July 10, 2022
At Texas events protesting LGBTQ events last summer, members of Protect Texas Kids showed up waving guns, wearing white nationalist and even Nazi symbols. The supposedly Christian protestors shouted slurs like "faggot" and "pedophile" at families that included teenagers and young children. Men wearing swastikas (like in the tweet above) and other white-supremacist symbols often surrounded Neidert as bodyguards.
For more photos of Nazis and white supremacists at Neidert's "Christian" protests last summer, see this story in The Houston Chronicle.
When did conservative Christianity decide to focus on hatred?
I was raised Baptist and spent part of my childhood in Baptist churches in the South, but I don't recognize the faith of my childhood. I recognize perfectly well that Baptist churches have always taken strong theological stands against homosexuality, but what's happening today in that Texas protest is something very different.
Screaming profanity, threatening violence, and marginalizing vulnerable people is something Baptists of my youth, even the most conservative Baptists, would have distanced themselves from at all cost. In my day, Evangelicals seemed to take Jesus's teachings too seriously to engage in open terrorism.
I should add a strong caveat that some of the Baptists of my childhood were outspoken racists, so I'm not trying to paint them in an entirely positive light. I'm just saying that waving swastikas, brandishing guns, and screaming at parents and children is an escalation I would never have expected from 21st century Christians, no matter how conservative.
But that's exactly what's happening right not, maybe even as you read this story.
Protect Texas Kids protestors are expected to show up today outside First Christian Church at about 5pm Houston time. A group of Christians who say they hate the "LGBTQ agenda" will begin screaming profanities at Christians working to welcome and support beleaguered transgender people. Only one of those groups of Christians seems to remember Jesus's words in the Gospel of Matthew:
"Truly I tell you, whatever you did for one of the least of these brothers and sisters of mine, you did for me."
Speaking of "doing for the least of these," First Christian Church did not cancel their fundraiser when they learned about the planned protest, despite having suffered vandalism three times in recent weeks in attacks they say are related to their message that LGBTQ Christians are welcome and affirmed in their congregation.
They're going ahead as planned, apparently because they take seriously Jesus's command to love.
What about you? Do you want to help push back against astonishing waves of hatred coming from self-described Christians? Whether you're Christian or not, you can help First Christian Church in Katy by reaching out on Facebook with encouragement and love.
Do you know LGBTQ families in need? Do you feel helpless or hopeless? Rainbow Youth volunteers are ready to help. Right now.
Also, please consider contacting Rainbow Youth Project USA to learn how you can make a difference in the lives of LGBTQ teenagers in crisis.
************************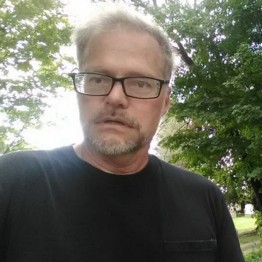 James Finn is a columnist for the LA Blade, a former Air Force intelligence analyst, an alumnus of Queer Nation and Act Up NY, and an "agented" but unpublished novelist. Send questions, comments, and story ideas to [email protected]
********************
The preceding article was previously published by Prism & Pen– Amplifying LGBTQ voices through the art of storytelling and is republished by permission.
Meet Kody & his Mom: Homeless LGBTQ refugees from Florida
It was either leave Florida or watch her 16-year-old transgender son wither and possibly die- She had good reason to fear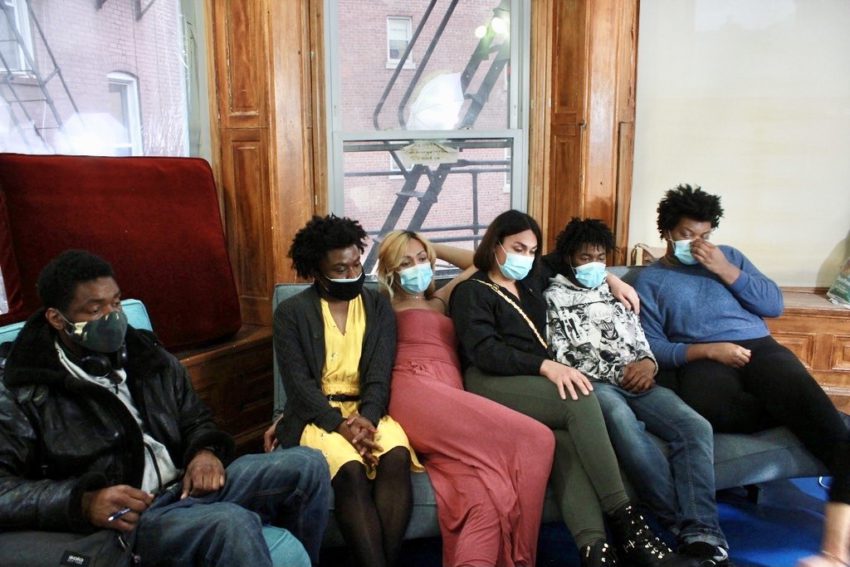 By James Finn | DETROIT – What would you do as a parent if your comfortable home and middle-class lifestyle were killing your kid?
Pack up whatever possessions you could fit in your car? Drive 1,300 miles over four anxiety-filled days, spending almost your last penny to get your son to safety? I can hear parents everywhere shouting, "Of course! That's what parents do!"
When I lived in Germany, I met parents who fled conflict zones and impoverished themselves to give their kids a shot at safety and happiness. I never dreamed I would meet fellow Americans who chose to become refugees right here in the U.S.
Then two nights ago, I spend two hours on the phone with "Kate" and "Kody," who just fled Florida for a New York homeless shelter.
53-year-old Kate tells me she had no choice. It was either leave Florida or watch her 16-year-old transgender son wither and possibly die.
She had good reason to fear.
Years ago, she spent a month sleeping on a sofa in the living room with Kody. He was only 13, he'd tried to overdose, and even though he said he was fine, she wouldn't let him out of her sight.
Everything got better for a while. Kody made friends with other trans kids, he started puberty blockers, he felt good about himself, and life seemed okay. Kate let her guard down, and then … all hell broke loose.
This is Kody's story. And Kate's.
Kody tells me on the phone that he first realized he was trans when he was 7. I've only emailed the family up to now, and I'm interested to note that Kody sounds like a typical 14 or 15-year-old boy. His voice is reedy and rough — not yet a man's but no longer a boy's. He's sharp. Talkative. Well informed. If I didn't already know he was 16, I might have guessed 17 or 18.
He and Kate are on speakerphone with me, and he tells me he didn't have a label for transgender at 7, but he knew. When he was 8, he told Kate.
Kate says her first instinct was denial.
"I went through all the stages-of-grief process, including fear and terror, in about 15 minutes. He was just looking at me, and I didn't say anything. Then I said to myself, 'Shit, this isn't about me.' I thought about how scared he must be about all the things he would have to face."
Kody tells me, "My mom's support and her open mindedness was pretty quick. The next day she was like, 'What do you need me to do, and what do we do next?'"
He didn't come out to anybody else for years, but he was a stubborn little boy. He couldn't bring himself to wear a uniform skirt to school. "The staff was adamant, but I refused. They finally stopped trying to make me. Otherwise, I flew under the radar."
Then as puberty started, Kody started to spiral. Kate says she'd been worried, knowing the changes would be traumatizing. One day when Kody was about 11, he walked into the bathroom to take a shower and noticed his shoulder-length hair in the mirror.
"I had started puberty early, and did not want to be viewed as a girl. It hit me like a ton of bricks, and I was like, 'That has to go!' I took my grade-school baby scissors and chopped it all off."
Kate laughs a little, remembering how crazy Kody's hair looked. Then she says, "When you came out of that bathroom, it completely broke my heart."
She took him to a barber, got him a buzz cut he loved, and that began his difficult public coming-out process.
"Mom knew how serious things were getting. I was beginning to lose friends, so she researched community support. She eventually found a program called Compass."
Compass is an LGBTQ community center in Palm Beach County that offers a peer-support group for youth. Kody started attending and making friends when he was 12.
"That's when my social transition got more pronounced. I had my name picked out, and I was sort of telling teachers as I went along. Then I came out to my dad. He was often busy at work and was not as present as average, but we had a decent relationship.
"One morning when he got up about 6:30, I asked him if he could talk to me for a second. He was in my room beside my bed. I took my blanket and threw it over my head so I couldn't look at him. I blurted really quickly, 'I think I might be trans.' And he was like, 'Oh, that's it?' I took the blanket off, and he said, 'That's OK.'"
Kody's dad did not reject or mistreat him, but he remained in Kody's words, "not present."
Despite family and peer support, Kody spiraled further.
"I had just gotten into 7th grade at a new [public] school and it was the worst school year of my life. I was getting bullied a lot. I was extremely depressed and started seeing a psychiatrist and taking anti-depression medication. It wasn't working. I was still bullied and severely depressed. Staff were not queer friendly. There was only one other trans student at school."
Students and staff constantly bullied Kody and the other trans kid. "The guidance counselor told both of us separately that Jesus would save us [from being trans]. She said we still have time and we don't understand what we're feeling, but Jesus does."
Kody tells me with a mixture of amusement and anger that the other kid is Jewish. Kate was incensed, but there wasn't much she could do. Besides, she had her hands full.
Kody began to have "meltdowns." He says, "When mom got me up for school, I would scream, cry, kick, whatever."
One day on the way to school, "Mom handed me the bottle of antidepressants and I stared for about 30 seconds. Then I opened it to take my medicine, and in one swell swoop I took all of them."
I'm not expecting Kody to say this, so I'm shocked into silence. When I catch my breath, I say, "You were only 13. Did you take those pills to send a message or did you really intend to die?"
Kody voice goes whisper quiet. "I really wanted to die."
He moves on fast. "Mom immediately pulled over to a gas station, called dad and asked him what to do. I tried to throw up and did a little. It was mostly regret but also because I didn't like the way my mom felt."
Kody was hospitalized for quite a while, although the medications he took aren't lethal even at high doses. Doctors worried he'd try again, and when he finally came home, Kate went into hyper-protective mom mode, not letting him out of her sight even to sleep.
Kate realized something had to change fast.
She reached out to Compass Center staff, and they got her a list of six local doctors who do gender therapy. She found one who took their insurance and who eventually prescribed puberty blockers to ease Kody's traumatizing dysphoria. She panicked over the impossible $4,000.00 annual price tag. Then she qualified for a financial aid program, and Kody received his first of four quarterly injections to put his sexual maturation on hold.
"Did that help?" I ask.
His tone says, 'Not really.'
"By the time I started them, I was well into being 14. They stopped my cycle, which was the worst part. They slowed breast growth but didn't reverse existing growth."
He took the shots for about a year, then on his doctor's advice, he started testosterone. For almost another year, things started looking up.
That's when the "hell" I mentioned broke loose.
The State of Florida passed the so-called "Don't Say Gay" law, which filled local news with angry voices of conservative parents hating on trans students and calling their parents groomers and pedophiles. Kody watched carefully as the Texas governor announced child-abuse investigations of parents with transgender children.
When the governor of Florida suggested he'd do the same thing, Kody felt guilt that he might hurt his parents and intense fear that he'd be taken from them. His grades suffered and so did his mental health.
Kate says, "I became terrified of child abuse investigations and Kody being put in foster care. He could not survive in the system. This was a matter of life or death."
Then as if things weren't bad enough, Kody's doctor moved away.
Kate went back to Compass for a referral, but their list of 6 doctors willing to treat trans kids had shrunk to one, and when Kate called up, that practice didn't take her insurance.
Kody was forced to stop testosterone cold turkey, and his mental health took a nosedive.
Together, mom and son decided they absolutely had to get out of Florida. They planned it for months.
New York was Kody's idea.
Trans teens he talked to there told him they felt safe and supported at school instead of bullied. He needed that! Kate saved every dime she could, and in a leap of desperate faith, packed the car up at the beginning of September and started driving her son toward hope. She tells me she didn't have concrete plans, that she struggled with extreme anxiety for the four days the trip took.
I ask her what the final straw was. "What got you in that car?"
Her voice shakes. "My son lost another one of his peers."
I don't know what that means, so Kody spells it out. "I had a trans friend I'd known for years and got the news he committed suicide."
Kate says, "That for me was it!" She became convinced that getting Kody to New York was a matter of saving his life. Nothing would stop her, not even anxiety.
Things are finally looking up.
I first learned about this when Kate emailed me from New York several days ago. She wrote to thank me for my recent article about the Rainbow Youth Project, which provides crisis support for LGBTQ kids. She wrote that she was reaching out to them and felt really hopeful and — finally — not alone.
I immediately contacted Rainbow Youth and after a couple days learned they were working to arrange medical care. Kody is assigned to a case manager now, and from what I know of the organization, they'll do whatever it takes to get him the care he needs.
By the end of the call, Kody's voice sounds more than reedy and rough. It sounds happy. Full of hope.
He describes the tiny, kitchen-less room they're sleeping in as clean and private — as if living in a homeless shelter is the least of his worries. He's excited about school, which he says he loves. He's making friends. His teachers are calling him by his chosen name using he/him pronouns. All he had to do was ask!
In Florida, he says, "It's like pulling teeth."
About New York, he adds, "I am incredibly optimistic. Obviously, we face a lot of hardships getting into stable living, but I no longer have this looming dread waking up in the morning."
Kody and Kate are going to be okay, but the desperate situation they found themselves in is shared by far too many LGBTQ families in the U.S.
Many parents of transgender kids in conservative states are scared to death about abuse investigations and lack of health care. Rainbow Youth case managers tell me Kody's lack of access to a doctor is becoming normal in some red states, particularly Florida and Texas.
In Texas, child abuse investigations have been stopped by the courts, allowed again, and stopped again in some cases. Parents have no idea what to expect.
This summer, the outspoken transgender girl Kai Shappley, who has testified multiple times before the Texas Legislature to advocate for transgender youth, announced a fundraiser so she and her family could flee Texas.
Kai and Kody are tips of the iceberg. I hear from LGBTQ families constantly about the danger they feel they're in — about how becoming refugees in their own country feels like their only option to stay healthy and stay together.
Do you want to help?
Get out and vote this November. Send a message to Republican leaders that picking on LGBTQ families for political gain is a losing tactic. Do you want to help families more directly? Give generously to local and national LGBTQ organizations that provide direct services.
Read about the Rainbow Youth Project USA here, or click the graphic below to learn how you can help by volunteering time or funds.
Do you know LGBTQ families in need? Do you feel helpless or hopeless? Rainbow Youth volunteers are ready to help. Right now.
************************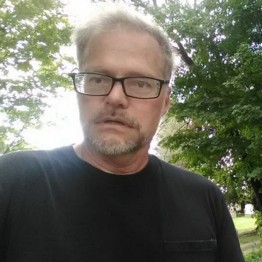 James Finn is a columnist for the LA Blade, a former Air Force intelligence analyst, an alumnus of Queer Nation and Act Up NY, and an "agented" but unpublished novelist. Send questions, comments, and story ideas to [email protected]
********************
The preceding article was previously published by Prism & Pen– Amplifying LGBTQ voices through the art of storytelling and is republished by permission.
Bisexual activists cautiously optimistic after White House meeting
Sept. 20 gathering took place during Bisexual Visibility Week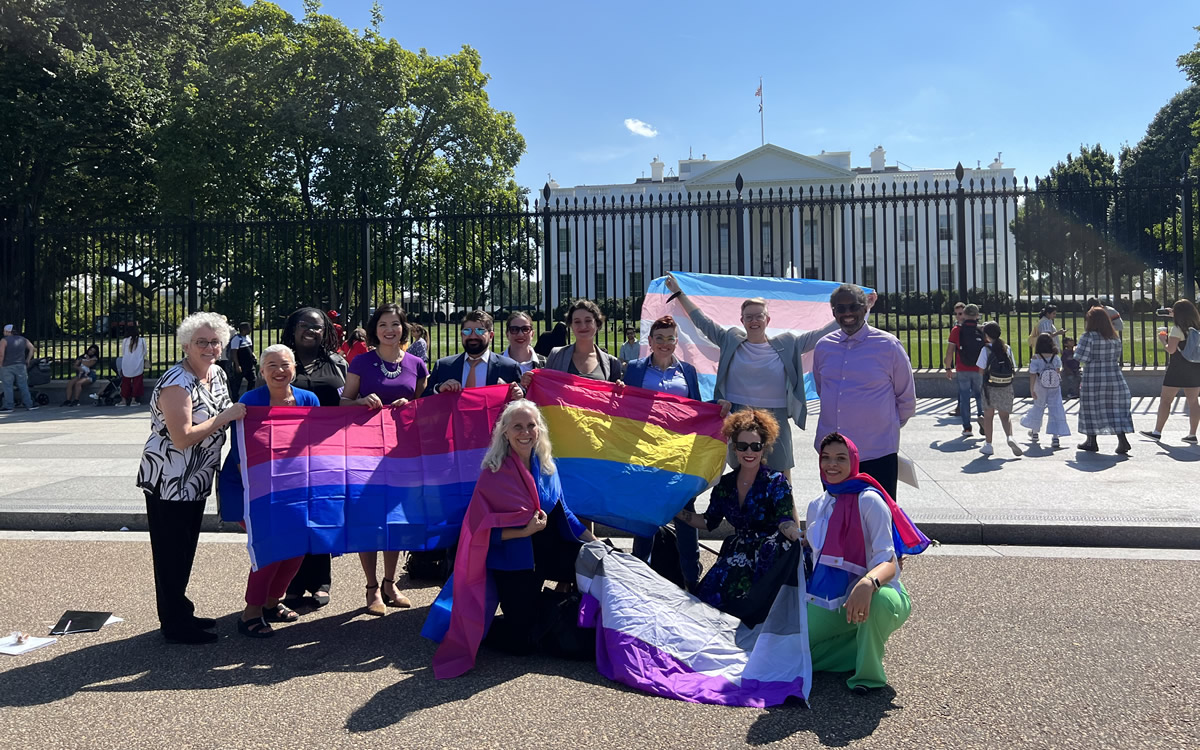 WASHINGTON — On Tuesday, Sept. 20, just in time for Bisexual Visibility Week, a diverse group of 15 bisexual and pansexual activists met with officials from the White House and the Department of Health and Human Services (HHS), including Melanie Fontes Rainer, the director of the Office of Civil Rights at HHS.
The 15 advocates comprised a wide cross-section of the bisexual community, including nonbinary, Transgender, female, young, older, Black, Asian and Muslim advocates, people with disabilities and parents. We came from many walks of life: Academia, education, research, health care, advocacy, law, media and community activism. This isn't unusual: Bisexual people comprise more than half of all LGBT people, totally approximately 12.5 million bisexual adults in the U.S. Strikingly, 15 percent of all GenZ adults — nearly 1 in 6 — identify as bisexual. People of color are more likely to identify as bisexual, as are cisegender women and Transgender people in general.
It has been a painful six years since the Executive Branch last met with bisexual activists (you do the math.) Those meetings, like this one, were the product of tireless advocacy from a population with zero paid organizational staff and less than one percent of all philanthropic dollars earmarked for the LGBT community. It was these stats and others that we shared at HHS on Sept. 20.
Bisexual and pansexual people face specific disparities in mental and physical health, intimate partner violence and monkeypox prevention, treatment and care. Did you know, for example, that nearly half of bisexual women report having been raped? And did you know that federal reporting on monkeypox doesn't disaggregate between gay and bisexual men and men who have sex with men, despite evidence that bisexual men are uniquely vulnerable to MPX and other infectious diseases.
Khafre Abif is a Black bisexual educator, father and person living with HIV. At the meeting with agency officials, Abif shared the story of how staff at his HIV-care clinic initially denied him the monkeypox vaccine, despite Abif being bisexual and thus in a population of special focus for the vaccine.
"This meeting has been a long time coming for the bi+ community," said Abif. "I'm looking forward to a dialogue with federal officials about solving some of the health issues we face."
In order to begin remedying these disparities and more, we presented the administration with a set of benchmarks, including the creation of a Federal Interagency Bisexual Liaison and a Federal Interagency Bisexual Working Group. Other benchmarks included training for HHS staff on bisexual disparities and remedies thereof, funding streams for bisexual-specific funding and interventions, and the disaggregation of data on specific health disparities.
Robyn Ochs is a pillar of bisexual and pansexual community organizing. At HHS, Ochs shared more about her specific expertise. "Research has made clear our health disparities and invisibility. It's time for federal interventions to catch up with what we already know through research and lived experience."
Frustrated by years of inaction by the federal government to release bisexual-specific data, target the bisexual and pansexual community with tailored interventions, or recognize the importance of bi+ health in general, we are cautiously excited by this opportunity to share critical data and remedies.
Heron Greenesmith is the Senior Research Analyst for LGBTQI+ Justice at Political Research Associates, and the co-founder of BiLaw and the Polyamory Legal Advocacy Coalition. Find Greenesmith on Twitter @herong.