Monkeypox a major health threat, official govt. response has been abysmal
The federal government has been slow to distribute stockpiles of vaccines, with demand now far outpacing supply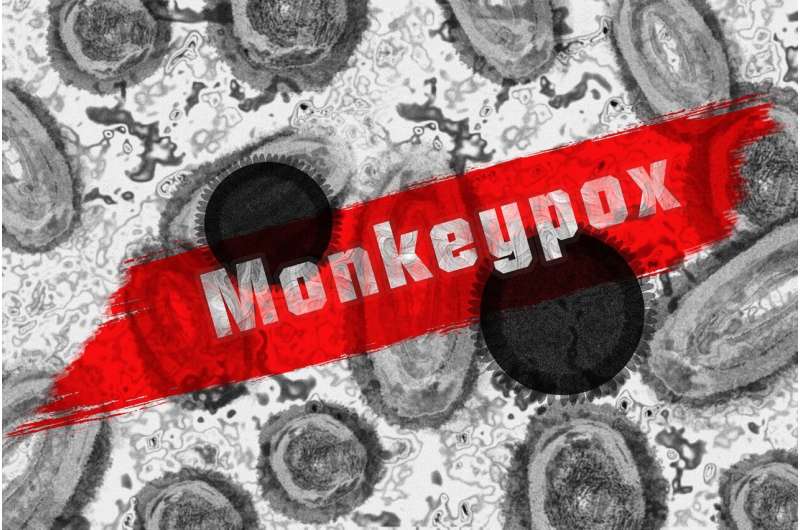 By Michelangelo Signorile | NEW YORK – There's a lot about monkeypox, and the response to it, that is eerily similar to the early HIV epidemic. And there's a lot that's not. It's important to underscore both at this critical moment.
Let's start with what is similar, such as the fact that, currently, the vast majority of cases in this outbreak around the world and in the U.S. are among men who have sex with men.
And the fact that governments at all levels in the U.S. have responded abysmally.
The federal government, seemingly not learning from the Covid pandemic, has been slow to distribute stockpiles of vaccines, with demand now far outpacing supply —and the millions of vaccines necessary won't be available until next year — though it's been several months since the first cases of the current outbreak in the U.S. were reported.
Hundreds of thousands of doses for weeks were sitting in Denmark waiting for clearance from the FDA — which hadn't inspected them, though European Union health officials had cleared them — as the U.S. saw cases climb to over 1400, a number considered an undercount. Worldwide there are now over 12,000 cases.
New York City has been the epicenter of monkeypox infection in the current outbreak in the U.S., with the state of New York accounting for over 50% of cases. The city saw cases doubling in five days last week — from 238 to 461. Yet the city's Department of Health has been pathetically incompetent. A rollout of the precious few vaccines that were distributed to the city by the federal government to vaccinate those most at risk has been marked by the online appointment site crashing. Appointments for the few thousand vaccines offered each time (vaccines were offered only online, three times over recent weeks), have been gobbled up in a matter of minutes.
Anyone without access to the internet — and high speed, at that — is doomed in getting an appointment. Mayor Eric Adams wrote a letter to President Biden asking for many more doses of the vaccine, and the federal government has in recent days cleared 800,000 vaccines to be distributed nationally, though they won't be here until the end of July. But if the city can't get the vaccines to LGBTQ people at risk in an efficient and equitable way, what does that matter?
Doctors and patients around the country have complained of slow testing, bureaucracy and the inability to get drugs to treat the illness, which can cause excruciating pain:
Although he was covered with lesions, it took four hours of phone calls, and then five hours in a Harlem emergency room, for Gabriel Morales to be tested for the monkeypox virus earlier this month. And that was just the beginning of his wait.
Mr. Morales was sent home and told the Department of Health would call with his results in less than a week. The call never came.
An FDA-approved drug minimizes the miserable flu-like symptoms and painful lesions, and lowers the risk of death (there have thankfully been no reported deaths in the U.S.). And yet, most monkeypox patients do not have access to the drug, called tecovirimat. This, even though the U.S.developed the drug and — you guessed it — has stockpiles of it.
Epidemiologists and health authorities are sounding the alarm, but fear they aren't being beard:
"Monkeypox is clearly a global health emergency," Lawrence Gostin, a Georgetown University global-health expert, told The Daily Beast. "It has simmered in small pockets in Central and West Africa for decades, but until now there have been no cases unrelated to travel in the rest of the world. Now it is in virtually every region of the world and spreading rapidly."
We'll soon exceed 2,000 reported monkeypox cases in US. I said few wks ago this could become an important emerging pathogen here. Now is the window to vaccinate our population at greatest risk before it might spread and generalize in both humans/animals https://t.co/PZjxCcAb5m

— Prof Peter Hotez MD PhD (@PeterHotez) July 16, 2022
All of this is outrageous. Once again we're seeing the richest country in the world drop the ball, as if the people being affected right now don't matter.
In a time when "Don't say gay" laws are being passed across the country and at least one of the Supreme Court's conservatives is pining for banning sodomy again — while Ted Cruz is giving interviews calling for overturning the Obergefell marriage equality ruling — many of us are jolted back to those horrific early years of AIDS. We remember the rise of the evangelical right, and the promotion of the Christian nationalists within the GOP. We remember HIV being used to scapegoat and demonize gay men by the right, often via a sensationalistic national media.
All of that being said, there is a lot that differentiates the current monkeypox outbreak from the early HIV pandemic, both positively and negatively, and it's equally important to focus on.
Start with the fact that there is a vaccine — a way to prevent this virus from spreading, and a way for each individual to prevent illness.
And there's the fact that even for those who do become infected, monkeypox, even left untreated, isn't causing mass fatalities, while almost everyone with HIV faced certain death until the mid-90s when drug therapies saved lives. Monkeypox certainly isn't causing near the amount of death and long-term illness as Covid-19. In fact, monkeypox, in this current outbreak, isn't even causing the amount of death it has caused in its own past:
The death rate, mercifully, is still low. As of July 4, the most recent date for which figures are available, the World Health Organization had recorded just three deaths in the current outbreak.
Three out of 9,647—or .03 percent—is a much lower death rate than West and Central African countries apparently suffered in their own pox outbreaks in recent decades. The worst African outbreaks, involving a strain of the virus that's endemic to the Congo River Basin in Central Africa, have resulted in official death rates as high as 10 percent.
That could change as the virus spreads and mutates. But so far, while some patients have severe pain and debilitation, almost everyone recovers after a couple of weeks.
A difference that is more concerning on a broad scale, however, is that, unlike HIV, which is solely transmitted by bodily fluids, including semen and blood, monkeypox is transmitted by skin-to-skin contact and even via bedding, clothing and furniture (even as it may also transmit via bodily fluids). It made its way into gay social networks outside Africa, where it is endemic, but could conceivably affect any other population.
Some public health experts believe that it in fact has spread into the broader public, and that we're seeing a vast undercount of cases. We could see outbreaks in nursing homes, homeless shelters, fitness centers, and other locales:
This disease is spread by close physical contact – not sexual contact per se – so other places in which close physical contact is common will be at risk. It's like how a methicillin-resistant Staphylococcus aureus outbreak among gay men can spread to health clubs – think contaminated towels, benches – but this could jump to other settings of high physical contact or contact with contaminated clothing and bedding, such as homeless shelters.
The LGBTQ community, and certainly those affected, have been outspoken about monnkeypox, and should be applauded for shining a light on it. And the media has covered it in a way that isn't overly-sensational. This is another difference from the early HIV epidemic, when many in the gay community were in denial, seeing AIDS as a PR crisis for the cause of furthering rights — and seeing media fear-mongering and scapegoating — or believing those raising the alarm were overblowing it, pushing "anti-sex" ideologies.
In fact, the demand for monkeypox vaccines in LGBTQ communities shows that people are embracing the reality and the science and want to deal with this head on. LGBTQ health centers have been holding seminars on it, and activists have been demanding more attention be paid to this outbreak, which could soon be deemed a pandemic.
That brings us back to the government response. Whether or not monkeypox spreads rapidly into other populations, it's a health threat right now in the LGBTQ community — and could remain a persistent one if vaccines and treatments aren't rushed to health clinics and medical providers rapidly. No marginalized group should be treated so dismissively — which would be a repeat of history.
And monkeypox is a threat to everyone, because it's likely made its way into other groups and settings, and it could mutate to become both more transmissible and more deadly.
We can't take that chance, and, after Covid, we should know better. And so should our government and the Biden White House, which rapidly responded to the Covid pandemic and saved many lives after a horrendous, murderous initial response by Donald Trump.
We need the same swift and decisive action now.

*******************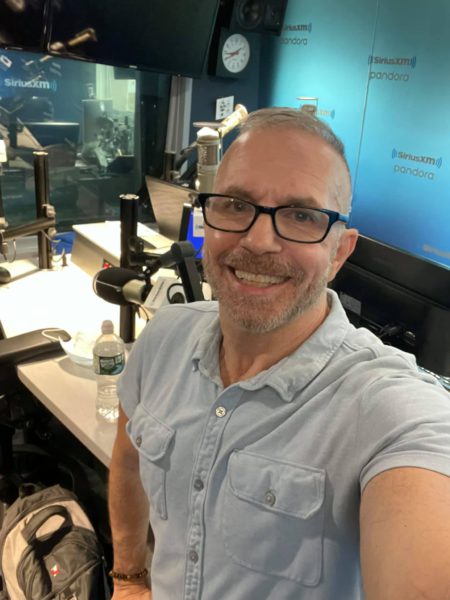 Michelangelo Signorile is an American journalist, author and talk radio host. His radio program is aired each weekday across the United States and Canada on Sirius XM Radio and globally online.
Signorile is noted for his various books and articles on gay and lesbian politics and is an outspoken supporter of LGBTQ+ rights.  Signorile rose to national prominence as a columnist and writer for OutWeek magazine where he 'outed' closeted public figures who were working against the LGBTQ+ community.
Signorile was inducted into the National Lesbian and Gay Journalists Association LGBT Journalist Hall of Fame in 2011.
********************
The preceding article was previously published at The Signorile Report and is republished by permission.
If you've valued reading The Signorile Report, consider becoming a paid subscriber and supporting independent, ad-free opinion journalism. Thanks! Subscribe
The end comes soon: Drums, drums in the deep
"We cannot get out. The end comes. Drums, drums in the deep. They are coming." – J.R.R. Tolkien, The Fellowship of the Ring
By Brynn Tannehill | FAIRFAX COUNTY, Va. – To be trans in the US is to know fear. It is a companion that travels with us constantly: from the moment we realize we are trans, to coming out, to transitioning, and now into our lives long past the point where we should have faded away into anonymity in days past.
We are in the midst of a second Lavender Scare, and in many ways this is far more dangerous: even Christine Jorgenson wasn't barred from receiving hormones or being within 2500 feet of children simply for being transgender. 
I have been called a doomsayer who profits from prognosticating an inevitable end. This is not precisely true: there is hope, if precious little of it. We can all clearly see the situation deteriorating rapidly in red states, with (at best) spotty resistance from the Democratic Party as a whole. We can see the effects of this deterioration as transgender people not only ask how to flee, but actively do so now. But most in a poverty-stricken community, however, lack the money or resources to flee.
There's an eerie similarity to 1933, when people sold everything they owned, with no job waiting for them, just to get away from what they saw happening and coming. Others look at what it will take to get to another country, even as those countries are not yet ready to grant trans people asylum or refugee status. Most can only tell you that it's getting bad, and that they're afraid of what their government is preparing to do to them, even if they don't know exactly what that will be. However, with nowhere to go, and no country particularly wanting transgender people, I find myself dreading another S.S. St. Louis moment in history.
There's an authoritarian party in permanent power in half of the U.S. They're making it clear that intend to seize permanent federal control and bring their vision of a shiny, Godly America to the rest of the country by any means necessary. They're ready to destroy the Union and our democracy to save it from "wokeness". And they have sold their base on the idea that the number one threat that the country must be saved from is transgender people.
State level anti-transgender bills are becoming both more numerous and draconian year after year. The Overton Window of anti-trans legislation keeps shifting further and further to the right. For example, first they wanted to ban transition-related health care for everyone under the age of 18. Then the bills started putting the age at 21. Then, this year, we saw Oklahoma propose banning it for anyone under 26. Texas followed by passing a resolution condemning it for people of all ages.
Now, Oklahoma has proposed a law that would ban providers who take state or federal money of money of any sort (e.g. Medicare or Medicaid) from providing transition-related care to anyone of any age. This means thousands of people who transitioned years ago will no longer be able to refill their prescriptions. Access to medical care will become a right that exists in theory but not in practice, like suffrage in the Jim Crow South.
It's not just medical care. It's sports, bathrooms, birth certificates, driver's licenses, bans on "drag", required misgendering, and forced outing. The creativity of this performative cruelty seems endless. Of these though, the "drag" bans are the most devastating. These laws are deliberately written as to be so vague and overly broad that a symphony orchestra with a transgender 2nd clarinet, or a family with a trans child doing a sing along in the car would be considered obscene. In West Virginia, SB252 and 278 single out transgender people (and not just drag performers) to declare that their mere presence in public is obscene.
Not only are the scope of laws increasing; the sheer number is growing exponentially. In 2018, there were 19 anti-trans bills proposed in state legislatures. By 2020 it was 60. Last year it was 155. Now, in 2023, we surpassed the 2022 total by the middle of January and are well on our way to more than 200. Even so, these numbers don't tell the full tale.
In years past, only perhaps 10% of these bills would pass, usually after opposition and debate. Now, we're seeing bills introduced, sent to committee, debated, and sent to the floor in 24 hours. There is simply so much happening so fast that trans people cannot put together opposition in time to speak against these bills, whereas conservative legislators coordinating with religious legal groups always have "experts" lined up and ready, since they know exactly when and where the bills will be heard ahead of time. The result is that in a year where a record number of anti-transgender bills are introduced, a record percentage, and a record total, will be passed.
Trans people are not doomed, but we're clearly on an accelerating trajectory to the end of the community in at least half of the US. Reversing these trends, and preventing a nation-wide destruction of the community, requires numerous highly improbable things to happen. This includes Republicans moving on from the moral panic about trans people, deciding that they've gone far enough already with their oppression at the state level, or the courts overturning anti-trans laws. None of these seems likely.
Additionally, there remains the fear that even states with sanctuary laws, like California, will not remain safe forever. Republicans in Congress have made it clear that should they take power in 2024, they intend to pass nationwide laws similar to those at the state level. The odds of the GOP taking full control are frighteningly high: the Senate map in 2024 for Democrats is very bad, Biden's net approval is where Trump's was in 2020, and gerrymandering makes taking back the House difficult.
Masha Gessen's rules for surviving autocracy state that "your institutions will not save you." This is true for trans people now in several ways: neither courts, the Democratic party, nor the media seem prepared to stand up for us as the situation goes from hostile to non-survivable. There's the open question of whether the courts will uphold sanctuary laws. When Texas demands the arrest and extradition of trans people (or parents of trans youth) who have fled to a sanctuary state, it seems unlikely that the current Supreme Court will do anything but what their Christian Nationalist masters tell them to. It's also unknown whether a state like California would defy the courts and break the union over trans people or women seeking an abortion.
Then there's the news media, the fifth estate that is supposed to be the light of truth shining on darkness. Instead, half of the media ecosystem is leading the charge to brand transgender people as an existential threat to women, children, and society. The other half, like Reuters, The New York Times, and The Atlantic, produce poorly thought out "both-sideism" and concern troll pieces that amplify and reinforce the narratives of the side that believes the ideal number of transgender people in the US is zero.
Trans people have precious few people that they know will go to the mattresses for them. We're already seeing who on the left and center is stepping aside, or even joining in, to let self-proclaimed Christian fascists like Matt Walsh have their way. Not only can it happen here, but it is happening now, at this very instant, to the sound of deafening silence from the people who swore without irony "never again."
The American public, for their part, either doesn't know or doesn't care. It's just happening to "those people". Most trans people cannot enunciate all the factors that have them afraid, and why they form an interlocking system of failures that make recovery from the trajectory we're on improbable. They just know that things are getting worse, and they don't see how it will get better. Like animals before an earthquake, they know something is very wrong, even if they can't explain why, or get anyone to listen.
All they know is that they cannot get out, the unstoppable power of the government is coming, and no one is coming to the rescue. For those who cannot flee, and cannot survive the laws about to be passed, the end comes soon. Drums, drums in the deep.
*******************************************************************