WeHo Black leadership in solidarity with Block by Block ops manager
"Ask yourself: would you want to be defined in life by the worst mistakes of your life? Would you want society to throw you away?"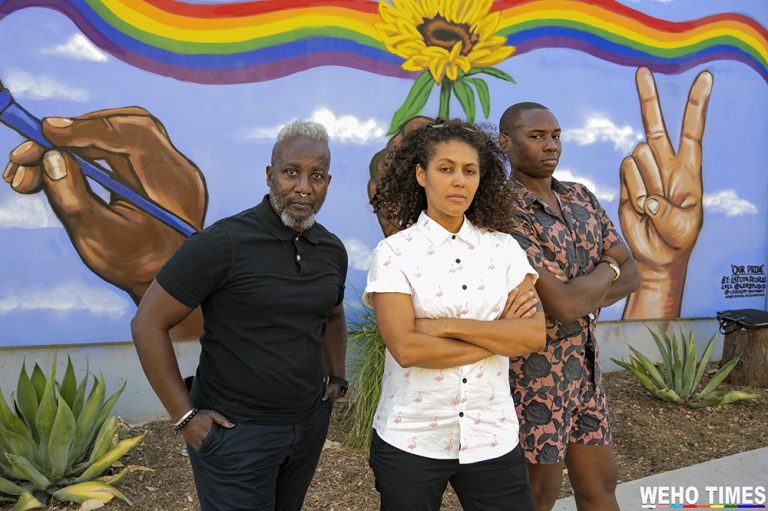 By Paulo Murillo | WEST HOLLYWOOD – West Hollywood Black community leaders, including present and former West Hollywood Public Safety Commissioners, and a West Hollywood task force and Advisor Board member, released statements in solitary with Shea Gibson, the Operations Manager of Block by Block this week.
The support comes on the heels of an ongoing recent controversy after a local blog dug up Gibson's criminal record from 27 years ago and published articles about his voluntary manslaughter conviction in Georgia, in 1995. The context published by the blog according to Black community leaders and others was the appearance of questioning Gibson's personal integrity and effectiveness because of his status as a convicted felon.
The Block by Block security ambassador program was first established in 2013 to provide a highly visible uniformed presence at the street level in West Hollywood. Block by Block security ambassadors are deployed on bicycles along major streets, alleys, City parking lots, and residential neighborhoods, which has a direct positive impact on safety and neighborhood livability.
The controversy over the program escalated after a City Council vote June 6, 2022 that approved a two-year agreement for services with Block by Block, which includes a regular deployment of approximately 36 full-time security ambassadors, plus 6 additional ambassadors at kiosks and on foot patrols, and approximately 13 full time ambassadors as fixed-post security guards at the City's facilities.
The approved council motion on Monday, June 27, 2022 expands upon this by 30 full-time security ambassadors and an updated agreement for services is anticipated to go to the City Council for approval in August 2022.
This came after the city council voted 3 to 2 in a late month June session in favor of eliminating four Los Angeles County sheriff's deputies over the next nine months. One deputy on average costs the city $330,000 a year.
"Prioritizing people's safety doesn't just mean people with guns and badges on the streets," councilmember Lindsey Horvath said at the time of the vote.
The Block by Block program costs the city roughly $70,000 a person. The council set a goal of adding 30 Block by Block members, using most of the money they'll save from eliminating the four sheriff's deputies.
This move has angered some in West Hollywood's business community which has accused the city council of pandering to a far-left "wokeism" agenda. Crime however remains a principal concern.
But some residents don't believe now is the right time to be eliminating armed sheriff's deputies telling KABC News 7 reporter Josh Haskell,
"I think in light of our current situation across the country, it seems like a curious time to be taking police officers off the street. I would definitely feel safer having more," said Josh Forte, who works in West Hollywood.
"I do hear from residents every single day that they are very scared in their communities, and I know we all do, and I take that very serious," said John Erickson, a West Hollywood City Councilman. "And I don't know if the Block by Block team will help alleviate that fear."
According to crime data from the sheriff's department, the city of West Hollywood has seen a 59% increase in average monthly crimes from 2021 through May of 2022 — a 28% increase from the average between 2015 and 2019.
Los Angeles County Sheriff Alex Villanueva says that it is his belief that the majority of West Hollywood residents are against the cuts.
"They want to experiment with your public safety," Villanueva said about the three councilmembers who voted in favor of removing the deputies. "So, they might want to start re-imagining another line of work than being elected officials if they're not going to represent the wishes of their own constituents."
Not all hold the views expressed by Villanueva. Nika Soon-Shiong, a public safety commissioner with the city of West Hollywood told KABC;
"Police and law enforcement agencies are asked to do so many functions in society that they aren't trained to do, and that real public safety means further investments in affordable housing, permanent supportive housing, mental health, alternative response teams. "These are solutions that we know work. That we know keep people safe."
The Black West Hollywood community members made their statements supporting Gibson for having paid his debt to society and having served his time in prison after the local blog pressed the issue over the elimination of the four sheriff's deputies contrasting his past and other staff of the Block by Block program to the uptick in crime in the city.
The support was expressed via the following statements submitted to the WeHo Times for publication:
Statement by Tod Hallman (Safety Commission Chair)
I am Tod Hallman, and I have lived on the Eastside of the City of West Hollywood for over 30 years. I have been the WEHO East Neighborhood watch captain since 2015, and I currently serve as Chair of our city's Public Safety Commission.
I was first introduced to Shea Gibson by David Aguliar, who was the Block by Block (BBB) Operations Manager prior to Shea's tenure in that position. From our very first encounter, I felt completely confident that as David was moving into a new position, we were in very capable hands with Shea Gibson. Since 2019, Shea has served West Hollywood's residents, visitors, and businesses with passion, devotion and professionalism. Many of you might not be aware that BBB was originally deployed on the Eastside in a limited capacity; however, since the program was so successful, its hours of operations increased, as well as its city-wide presence. Since day one I've had a wonderful working relationship with Shea. He's thorough and has a full understanding of the public safety issues in West Hollywood. With City Council's recent vote to reallocate Sheriff's funding to increase our BBB Security Ambassadors, all hell has broken loose. Our once beloved BBB team has found itself in the crosshairs, especially Shea, as his past arrest record was brought to light. I personally find this infuriating as a Black man, for I question: would this be happening if Shea were White? Would we not find more compassion for a man who has already served his sentence? Would we not have asked more questions about the circumstances surrounding his case? With very little information about his past, there were some in our community who seemed to take pleasure in destroying a man's career and name.
I'm tired of the racist undertones in our current climate, and yes, that includes West Hollywood. Shea Gibson paid his debt to society. Like anyone else, he deserves the opportunity to find redemption and a second chance at life. It's insulting that his past is being used as a pawn in the current city debate. Shea's tireless service to our community and a blossoming career are so easily destroyed for some with a political statement to make. A Black man remains too easy a scapegoat, even in this woke, liberal city.
I ask my fellow West Hollywood residents: do not condemn this man or anyone so easily. Accept that there may be a reality in which this man is a different person today than he was many years ago. Ask yourself: would you want to be defined in life by the worst mistakes of your life? Would you want society to throw you away without even thinking twice?
Tod Hallman
Statement by Alana Roshay (former West Hollywood Safety Commissioner Vice Chair)
I stand with Shea Gibson. As former Vice Chair of the Public Safety Commission I have worked closely with Mr. Gibson during my term and he has been consistently professional and respectful. Mr. Gibson's commitment to the City of West Hollywood has been proven repeatedly since 2013. It is incredibly disappointing and hypocritical that the same individuals who are now using him as collateral damage to instill fear and panic–not to mention during an election year–are the same individuals who supported him and the entire Block by Block team to handle unmanageable and reoccurring issues the city was facing at Plummer Park, as well as the intersection of La Brea and Santa Monica Blvd. When the city approved to re-allocate ambassadors to these "problematic" areas, the number of incidents were dramatically reduced. This impact was due to Block by Block's ongoing presence and immediate action. It is unclear as to why Mr. Gibson's personal history after all these years has been dug up by local media when he has been nothing but an excellent contributor to West Hollywood.
According to Vice President of Operations Derrick Hughes, "Block by Block is in compliance with the City of West Hollywood's procurement and vendor policies in that we conduct employment prescreening, including criminal background checks, on all job applicants after an applicant has been made a conditional offer of employment. In California, employment screening laws state that employers cannot ask about, or take into consideration, criminal convictions older than seven years. Based on the guidance of the U.S. Equal Employment Opportunity Commission, if a background check reveals a criminal conviction, Block by Block considers the nature and gravity of the offense; the time that has passed since the offense, or the employee's completion of any sentence given as a result of the offense; and the nature of the job held or sought."
It is crucial that we recognize that the action taken by local media failed to acknowledge how Mr. Gibson history complies with EEOC and to further publish Mr. Gibson's history without provocation perpetuates the ongoing violence towards black men in this country. It ultimately becomes a distraction and divisive during a time where we should be working together.
Alana Roshay
Statement by Jonathan Wilson (Social Justice Task Force Chair)
As a Black man in society, I have to acknowledge my own privilege among the Black race. While I am a native Angeleno and grew up in Pacific Palisades, among my male cousins, I was among the lucky few who didn't end up getting caught in the system. It's very common for young Black boys to be arrested for something very minor where they may have been innocent or just at the wrong place and wrong time. Whatever the story is for each person, I have witnessed first-hand how black boys / young men in particular are coerced into making a plead that hurts their record and chances of getting a well-paying job as they grow further into adulthood. As they get rejected over and over again while trying to find a great job or do the right thing, they become discouraged and often fall back into a cycle that welcomes them with open arms, the prison system.
With that said, while I don't know Shea personally, I can guarantee you that I know 70% of his story and I recognize that he was hired by Block By Block 18 years after he committed his crime. He served his time and was able to demonstrate a straight and arrow path. As a society, we love to place the Scarlett Letter on Black men, driving them back into the prison system, which is the only one welcoming them with open arms. Let's give rehabilitated members of society a chance to excel. They too have families, dreams, and a desire to add value. The hateful rhetoric targeting Shea Gibson is strictly counter to the focus within the City of West Hollywood. Social justice means equal opportunity for all. If we applaud actors like Tim Allen, Robert Downey, Jr, and Christian Slater, who are all ex-cons and have turned their life around, I'm sure that we can find it in our hearts to give Shea Gibson a chance to excel in an area where he has demonstrated success and fortitude.
As President Obama once said, "we are the change we seek."
Jonathan Wilson
Statement by Mallery Jenna Robinson (Transgender Advisory Board Member)
I am in solitary with Shea Gibson as an AfraCaribbean Transwoman and board member for The City of West Hollywood's Transgender Advisory Board and believes in their capabilities as a leader.
Letter of appreciation from an LAPD investigator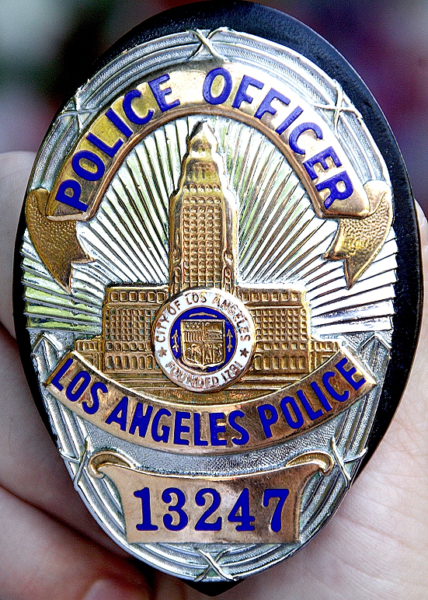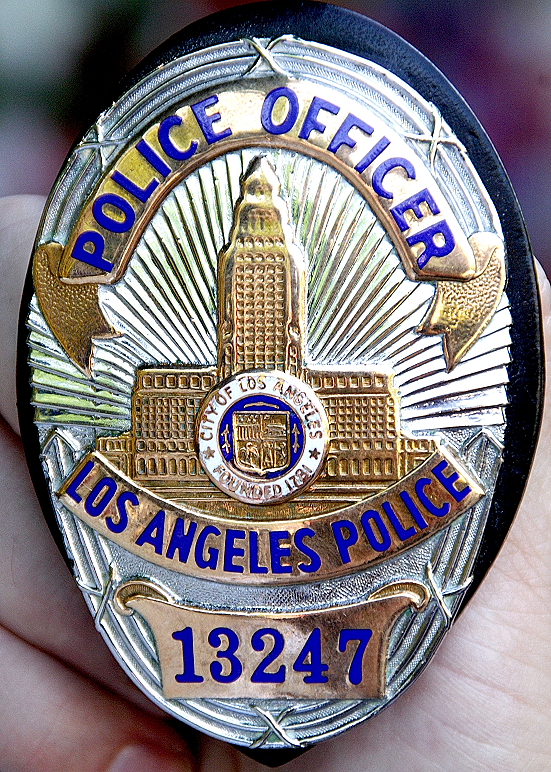 On the 25th of November (Editor's note: date unspecified), Shea Gibson and Cesar Barrios were at an Auto Zone in LAPD's Hollywood Division when they walked into an armed robbery in progress. Without a second's worth of hesitation, your folks began efficiently de-escalating the situation. Mr. Gibson stayed inside of the store and began leading citizen bystanders to safety while Mr. Barrios stepped outside and called 911.
Once the suspect fled, Mr. Gibson and Mr. Barrios followed him, from a safe distance, and directed responding officers upon their arrival. After sufficient amounts of officers were at scene, Mr. Barrios and Mr. Gibson began diverting traffic so as to prevent unknowing citizens from wandering into a potentially life endangering situation.
Please pass along my sincere thanks to Mr. Barrios and Mr. Gibson for their valiant actions last November. Their conduct was instrumental in safeguarding the lives of many vulnerable community members and was well in keeping with the level of performance I'd expect from one of our officers here at the LAPD.
With much respect and admiration,
Detective II Douglas M. Johnson
Serial No. 37738
LAPD/Force Investigation Division
********************
The preceding article was previously published by the WeHo Times and is republished by permission.
West Hollywood in brief- City government in action this week
Celebrate Halloween at West Hollywood's One-of-a-Kind Bars, Restaurants, Clubs, & family friendly events, Historical Context Study, plus more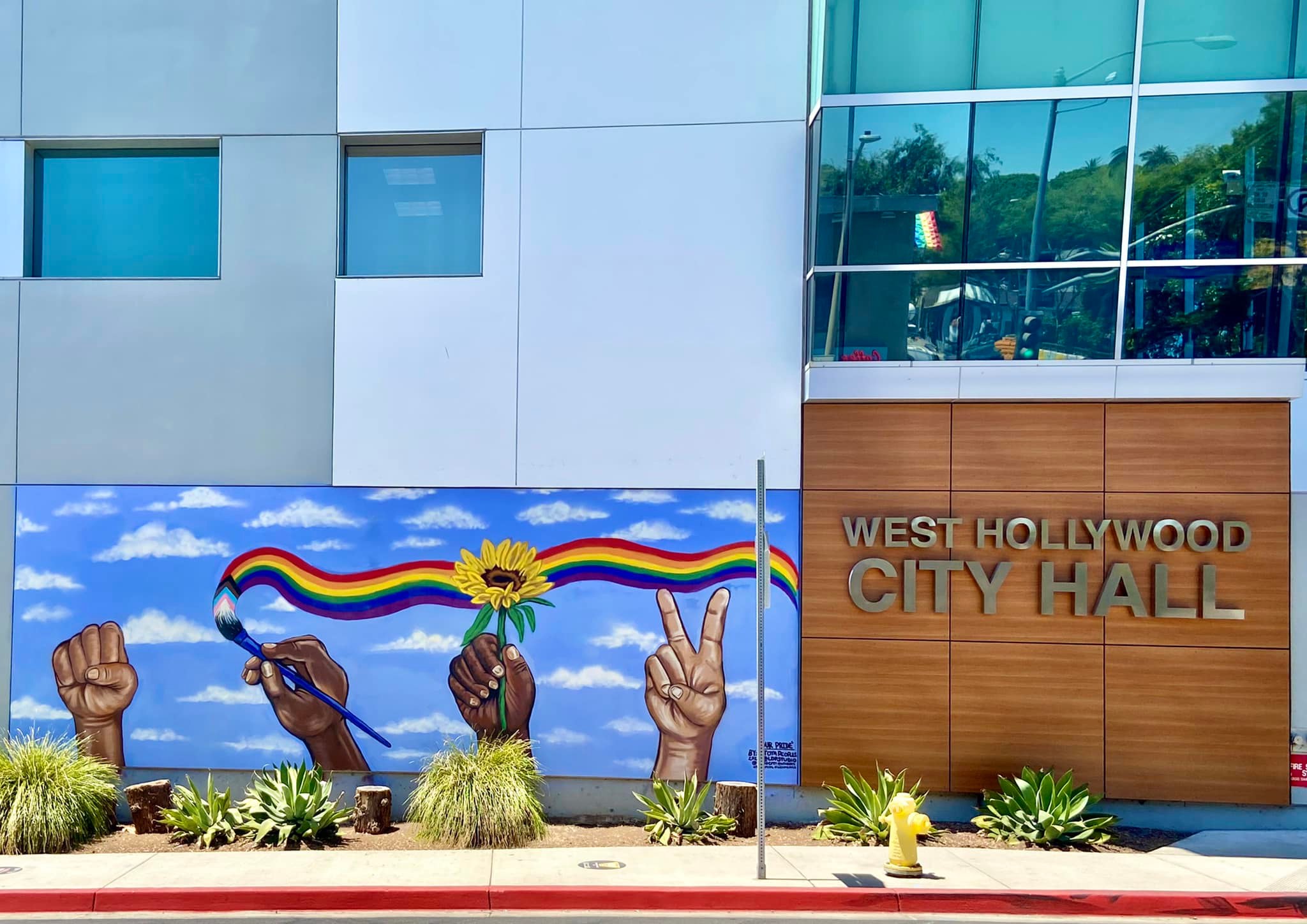 UPDATE: RAHA International has cancelled their panel event in deference to the timing of the start of the International Day of Protest for Freedom for Iran.  For more information, please contact RAHA International directly.
City of West Hollywood Reminds Community: Celebrate Halloween at West Hollywood's One-of-a-Kind Bars, Restaurants, Clubs, Hotels, and More
WEST HOLLYWOOD – The City of West Hollywood is reminding the community and the region that Halloween celebrations this year will be celebrated throughout West Hollywood at its one-of-a-kind entertainment venues. The City of West Hollywood's Halloween Carnaval will not take place in 2022, but West Hollywood is the place to be for Halloween.
West Hollywood loves Halloween and the City is working to ensure that community members, residents, businesses, and visitors continue to enjoy Halloween in West Hollywood with an alternative approach. The City aims to inspire entertainment venues and businesses to host celebrations with patrons by producing small-scale events. The City has approved the waiver of special event permit and associated fees for City businesses hosting events on October 28, 29, 30 or 31 in celebration of Halloween. Interested business may submit a special event permit application by Monday, October 24, 2022, for activations that do not require temporary structural review. For those special event permit applications that require temporary structural review, requests should be submitted by Friday, October 21, 2022. For details, please contact the City's Neighborhood and Business Safety Division at [email protected] or by calling (323) 848-6437.
The West Hollywood Chamber of Commerce has published a "Halloween in WeHo" guide with an extensive list of West Hollywood businesses – including bars, restaurants, clubs, hotels, galleries, collectives, and more – to promote Halloween costume contests; dance parties; movie screenings; food, beverage, and cocktail specials; drag events; art nights; and more to give rise to a fantastic Halloween. Details are posted at www.wehochamber.com/halloween2022; click on the "Halloween Guide 2022" for an up-to-date list of businesses.
First launched in 1987, West Hollywood's celebration of Halloween is rooted in the City's diverse culture and community. Year by year, what became known as the City's Halloween Carnaval grew into an annual gathering of phenomenal costumes, entertainment, culture, and self-expression with a myriad of observers, revelers, exhibitionists, and performers with countless thousands of people in attendance each year. In 2021, the City of West Hollywood launched an alternative Halloween experience that encourages entertainment venues and businesses to celebrate with the community creatively and safely.
There will be no street closures or changes to parking regulations on Halloween or during the weekend preceding Halloween. Revelers are reminded not to drive under the influence; even one drink can impair safe driving. The City recommends ride-sharing services and transit options. The PickUp, the City of West Hollywood's free weekend ride, runs on Friday and Saturday nights from 8 p.m. to 3 a.m. and on Sundays from 2 p.m. to 10 p.m. In addition to its regular service, The PickUp will also run on Halloween from 8 p.m. to 3 a.m. Details are available by visiting www.wehopickup.com. Los Angeles County Metropolitan Transportation Authority (Metro) bus lines that connect to the City of West Hollywood include 4, 10, 30/330, 105, 212/312, 217, and 218. More information regarding lines is available at www.metro.net.
In order to ensure a safe Halloween weekend for everyone, the City of West Hollywood and the West Hollywood Sheriff's Station are reminding residents, businesses, and visitors that public safety is the City's number-one priority.
If You See Something, Say Something: members of the public are encouraged to reach out to the West Hollywood Sheriff's Station 24/7 at (310) 855-8850 with any safety or security concerns. Additionally, the City's Block by Block Security Ambassadors program leverages the effectiveness of local law enforcement and works in collaboration with the Sheriff's Station. The Block by Block Security Ambassador Hotline provides access to free, 24/7 support by phone or text at (323) 821-8604.
In an emergency, always call 911.Up-to-date details about Halloween 2022 will continue to be available at www.weho.org/halloween.
City of West Hollywood to Host Free Family-Friendly Kids Fair on Saturday, October 29
For kids and kids-at-heart, the
City of West Hollywood will host its 25th Annual West Hollywood Kids Fair on Saturday, October 29, 2022, from 10 a.m. to 2 p.m. at West Hollywood Park, located at 647 N. San Vicente Boulevard. Admission is free and open to the public.
The Kids Fair is a no-cost event and is full of family-friendly activities and attractions, including face painting, arts and crafts, a public safety expo, environmental information, Drag Queen Story Hour, and more! Local schools, organizations, and arts programs will participate with booths, and the Los Angeles County Sheriff's Department and Los Angeles County Fire Department will have equipment and demonstrations available for children to learn and explore.
Limited free parking is available at the adjacent West Hollywood Park 5-Story Garage located at 625 N. San Vicente Boulevard. There are also paid parking meters in the surrounding area.
For more information about the Kids Fair, please contact Dee Saunders, City of West Hollywood Social Services Specialist, at (323) 848-6833.
For people who are Deaf or hard of hearing, please call TTY (323) 848-6496.
City of West Hollywood Encourages West Hollywood Residents And Businesses to Spread 'Shade' by Registering for a Free Tree
The City of West Hollywood is hosting a Tree Giveaway program for participants to receive one tree and one water bag free of charge. The City's Tree Giveaway program webpage features information about the program and application process, as well as educational information about how to plant and maintain these young trees. The deadline to apply for the City's Tree Giveaway program is Thursday, December 1, 2022 in order to provide City staff sufficient time to acquire the trees. The Tree Giveaway program application is located on the program webpage and via this link: https://wehoforms.seamlessdocs.com/f/WeHoTrees.
The Tree Giveaway program is open to all West Hollywood residents and businesses with suitable tree planting conditions. Participants will select their preferred tree species (first choice) and an alternative (second choice) from a list with more than 50 options. The list provides a hyperlink to review in-depth species information and it notes each species' characteristics, preferred site conditions, sun exposure, water rating, canopy size at maturity, native tree status, and type(s) of wildlife it will attract. Overall, the list has 42 climate-appropriate and 9 California native tree species from which to choose. Changes to preferred species will not be accepted after the application deadline.
All trees will be in a 15-gallon container and approximately 6' feet tall. The application form requires participants to agree to a Tree Steward Pledge and the City's Waiver of Tree Liability. Participants will also be asked to select one pick up date on the application form. There will be two tree pick-up dates: Friday, January 13, 2023 from 7 a.m. to 11 a.m.; and Saturday, January 14, 2023 from 8 a.m. to 11 a.m. Trees must be picked-up from the City of West Hollywood's Operations Center, located at 7317 Romaine Street. City Staff will work with participants that require special accommodations in advance of tree pick-up dates.
The Tree Giveaway program page includes an array of young tree care best practices educational videos, which will assist tree owners in maintaining strong and healthy trees into maturity, including: tree planting and watering guides; how to stake and tie a tree; how to mulch; how to prune; how to avoid tree root damage; how to check for tree pests; how to hire a Certified Arborist; and much more.
Through this effort, the City hopes to raise awareness about the benefits trees provide and to increase the City's local tree canopy on private properties. "Tree canopy" or tree canopy cover refers to the proportion of land area covered by tree crowns over the ground when viewed from above. Tree canopy is an important measure of the urban forest resource.
Trees provide a myriad of environmental and community benefits because of the ecosystem services they provide — such as filtering air pollution including particulate matter, producing oxygen, sequestering carbon dioxide, providing shade, regulating temperatures (cooler ambient air), absorbing and retaining water runoff/stormwater runoff, improving water quality, reducing erosion, providing beauty, improving physical and mental human health, providing food and habitat for wildlife, and increasing nearby property values. Trees reduce heating and air conditioning (HVAC) loads which decreases energy consumption and reduces costs for building occupants. Additionally, the more tree species populating an area increases urban biodiversity and builds local resilience against tree-related pests and disease.
The City of West Hollywood is dedicated to sustainability and preserving the environment. One of the City of West Hollywood's core values is Respect for the Environment, and the City has a strong record of developing and instituting progressive and forward-thinking environmental policies. In September 2019, the City adopted its Urban Forest Management Plan to sustain, protect, and enhance the urban forest in the City of West Hollywood. The tree giveaway supports the plan's Goal No. 8 to encourage good tree management on privately-owned properties.
In December 2021, the City adopted its people-centered Climate Action and Adaptation Plan  — an effort called "WeHo Climate Action" — to champion local actions needed to meet the challenges of a changing climate. The plan recognizes trees as a valuable asset and makes recommendations to add to the urban forest, such as planting more shade trees and encourages tree planting on private property. Although climate change is a global problem, the City recognizes that strategies to adapt to a changing climate are best enacted at the local level. The plan empowers the community to play an active role in creating a sustainable future and supports a vibrant and sustainable city for current and future generations. To learn more, visit www.weho.org/climateaction.
For more information, please contact City of West Hollywood Senior Administrative Analyst Erin Hamant at (323) 848-6859 or [email protected].
For people who are Deaf or hard of hearing, please call TTY (323) 848-6496.
West Hollywood to Host Feedback Opportunity about San Vicente Streetscape Improvements During the West Hollywood Kids Fair on Saturday, October 29 between 10 a.m. and 2 p.m.
The City of West Hollywood invites community members to provide feedback as part of the visioning process for forthcoming San Vicente Streetscape shared street and plaza improvements.
There will be a feedback opportunity on Saturday, October 29, 2022 from 10 a.m. to 2 p.m. during the West Hollywood Kids Fair, which will take place at West Hollywood Park, located at 647 N. San Vicente Boulevard. Community engagement about the San Vicente Streetscape Plaza space will take place at the West Hollywood Park Great Lawn.
N. San Vicente Boulevard between Santa Monica Boulevard and Melrose Avenue is oftentimes the location for City-sponsored programming and other City-permitted events. This results in approximately 20 to 30 days of partial or full street closures each year and there are some existing challenges with this stretch of N. San Vicente Boulevard, when it is used for public gathering purposes.
The City of West Hollywood is working with renowned landscape architecture firm !melk to develop a conceptual vision for a new "shared street" that would allow for temporary, partial, or full closures on N. San Vicente Boulevard and would be designed as a micro-climate inspired ecosystem. This reimagined area would emphasize shading, resource management, and pedestrian-oriented wayfinding in support of city-sponsored or otherwise approved programs and events, permitted activities, and organized or impromptu gatherings.
At times, N. San Vicente Boulevard experiences drivers that exceed posted speed limits. Beyond traffic safety issues, serious public health concerns – particularly during the summer – can potentially arise when individuals may spend significant time in direct sun and are subjected to effects from what is known as a "heat island" while standing on hardscape concrete and asphalt surfaces. Heat islands are generally urbanized areas that experience higher temperatures than outlying areas. Structures such as buildings, roads, and other infrastructure absorb and re-emit the sun's heat more than natural landscapes that include trees or water elements and water bodies.
The intent is to have a space that can provide new flexibility and transform seasonally and situationally. If carefully crafted as a "streetscape plaza," this bookended and protected area could operate as either a programmatic extension of West Hollywood Park, as a useful companion to the forthcoming STORIES: The AIDS Monument, or as an independent civic or public event space itself. Centrally located within the City's westside, the San Vicente Streetscape Plaza would be well buffered from a sound standpoint from residentially zoned areas nearby yet still be very walkable and in close enough proximity from the diversely scaled neighborhoods that surround it.
The project will have additional opportunities for the community to provide feedback at various stages as part of a comprehensive outreach plan.For additional information, please contact Garen Yolles, City of West Hollywood Architectural and Urban Designer in the City's Urban Design and Architecture Studio, at (323) 848-6827 or at [email protected].
For people who require hearing assistance or other forms of accommodation please call TTY (323) 848-6496.
City Invites Community Members to an Information and Engagement Session about the City's Historical Context Study
The City of West Hollywood invites the community to attend an in-person Information and Engagement Session about the City's Historical Context Study.
The Historical Context Study is a project to develop an in-depth analysis of the historical context of West Hollywood and research racially and culturally discriminatory policies that existed in the area from the 19th century until present day. It will also identify the history of Indigenous peoples and demographic shifts of inhabitants. The findings of the study will inform the City on next steps in establishing initiatives to address social and racial equity.
On August 31, 2022, the City held a virtual Community Listening Session for the City's project consultant, Architectural Resources Group, to provide an overview of the goals and objectives of the study. The in-person Information and Engagement Session will allow the Architectural Resources Group to provide the community with an overview of the goals and purpose of the study, including project updates on findings and discoveries thus far. It will also provide an opportunity for the community to provide input on individual/lived experience with discrimination in West Hollywood or knowledge of past discrimination perpetrated against groups/individuals living or working in West Hollywood.
The in-person Information and Engagement Session is free and open to everyone and will take place on Tuesday, November 1, 2022 at 6 p.m. at the Plummer Park Community Center, located at 7377 Santa Monica Boulevard, in Rooms 5 and 6.
If community members are interested in providing input but are not able to attend the in-person Information and Engagement Session, a public comment form is available at the Community Services section of the City's website.
If special assistance to participate in this meeting is required, please submit your request at least 48 hours prior to the meeting to [email protected].
The City of West Hollywood has an unwavering commitment to responding proactively to the unique needs of its diverse community, creatively finding solutions to managing its urban environment, and is dedicated to preserving and enhancing the well-being of the community. The City strives for quality in all actions in setting the highest goals and standards. Two of the Core Values of the City are: Respect and Support for People and Responsiveness to the Public. The City recognizes and celebrates the diversity of its community by treating all individuals with respect for their personal dignity and by providing a wide array of specialized services. The City promotes mutual respect, courtesy, and thoughtfulness in all interactions. The City holds itself accountable to members of its community and is committed to actively seeking public participation. The City promotes a public process whereby it can respond to the community's needs while balancing competing interests and diverse opinions.
For more information about the City of West Hollywood's Historical Context Study or about the upcoming Information and Engagement Session, please contact Jasmine Duckworth, City of West Hollywood Community Programs Coordinator, at (323) 848-6559 or [email protected].
For people who are Deaf or hard of hearing, please call TTY (323) 848-6496.
City of West Hollywood Recognized by The SCAN Foundation with a 2022 Innovation Award for the City's Aging in Place/Aging in Community Initiative
The City of West Hollywood has been recognized by The SCAN Foundation with its 2022 Innovation Award for the City's Aging in Place/Aging in Community (AIP/AIC) Initiative. The SCAN Foundation is an independent public charity devoted to transforming care for older adults in ways that preserve dignity and encourage independence.
Organizations considered for this year's SCAN Foundation Innovation Award were tasked with demonstrating ways they have incorporated the California Master Plan for Aging (MPA) Local Playbook and sharing how local leaders are using data to build upon existing efforts with age-friendly models and initiatives aligning with community needs.
The City of West Hollywood formalized its local aging strategy by engaging Senior Advisory Board members and other community leaders/stakeholders, utilizing local data from the City's Community Study and Demographic Survey, and integrating existing global and national models of the World Health Organization and AARP to create the City of West Hollywood's AIP/AIC Initiative and corresponding Strategic Plan. The City's application for The SCAN Foundation award included many of the AIP/AIC policies, activities, and pilot programs that exemplify the MPA's Plays in the Local Playbook and highlighted important MPA goals and strategies.
The City of West Hollywood has taken an integrated approach to making West Hollywood a more age-friendly community by:
Continuing to create City policies and programs that guide and direct successful aging in place;
Providing ongoing community engagement opportunities in decision-making processes;
Continually seeking collaboration and support from non-profit organizations, businesses, and other government programs and services; and
Securing additional funds from philanthropic foundations to support expanded programs that advance the AIP/AIC Strategic Plan.
Designing pilots to address emerging needs of older adult community members.
A key goal of the City of West Hollywood's Aging in Place/Aging in Community 2016-2020 five-year strategic plan was supporting the quality of life, health, and well-being of older adults. The vision for the Strategic Plan was to help the City of West Hollywood evolve as a community where aging is embraced, and where people can remain in their housing for as long as possible. The Plan built on the City's existing policies and programs, such as arts and cultural events, lifespan-friendly housing, social services, and other approaches to wellness, while responding to the demographic trend of people living longer. The Plan also supported individuals' independence and safety to live at home within a community they know and where they are comfortable. This approach offers many benefits to adults as they live longer lives, including a stable sense of community, more life satisfaction, and better health and self-esteem, all of which are central to successful aging.
To continue to build on the successful efforts, as well as address evolving community needs, the City's future work on the AIP/AIC Initiative will integrate, as well as coincide with, the California Master Plan for Aging's Goals. The future efforts will include the following:
Continue to offer innovative transportation options, inviting and accessible community and outdoor spaces for intergenerational activities, opportunities to learn about and prepare for emergencies (including climate change), and preserving and expanding affordable housing options, including ADU's (Aligns with MPA Goal 1: Housing for All Stages and Ages);
Continue to offer programming (Be Well WeHo classes and workshops) and social services (physical/mental health/HIV prevention and treatment/substance abuse treatment-harm reduction) services for physical and mental health that promote lifelong aging in community, all while raising awareness of services before resources are needed (Aligns with MPA Goal 2: Health Reimagined);
Continue to work on closing the digital divide (device access, internet availability and increasing technology skills via peer and intergenerational mentorship) to ensure inclusivity (age, race, socio-economic status), socialization, civic/community engagement, and prevent isolation by paying special attention to connect with those who may be socially isolated (Aligns with Goal 3: Inclusion and Equity, not Isolation);
Continue to provide support and resources for caregivers and specifically raise awareness about resources for those caring for people living with Alzheimer's/Other Dementias (Aligns with MPA Goal 4: Caregiving that Works); and
Continue to increase older adult community members' opportunities for economic security – increase access to government benefits, explore additional guaranteed income pilots, identify additional resources to prevent/reduce homelessness. (Access Center to connect people experiences homelessness to services, implementation of the Care Team as first responder for behavioral health crises and explore the creation of additional interim and permanent housing) (Aligns with MPA Goal 5: Affordable Aging).
For additional information about the City of West Hollywood's Aging in Place/Aging in Community Initiative, please visit www.weho.org/aging.
For more information, please contact Corri Planck, the City of West Hollywood's Strategic initiatives Manager, at (323) 848-6430 or at [email protected].
For people who are Deaf or hard of hearing, please call TTY (323) 848-6496.
*********************
For up-to-date information about City of West Hollywood news and events,
follow @wehocity on social media, sign-up for news updates at www.weho.org/email, and visit the City's calendar of meetings and events at www.weho.org/calendar.
The City of West Hollywood remains in a declared local emergency in response to the coronavirus (COVID-19) pandemic. West Hollywood City Hall is open for walk-in services at public counters or by appointment by visiting www.weho.org/appointments. City Hall services are accessible by phone at (323) 848-6400 and via website at www.weho.org. The City's coronavirus updates are available at www.weho.org/coronavirus.