Daisy Edgar-Jones knows why 'the Crawdads sing'
Actress on process, perfecting a southern accent, and her queer following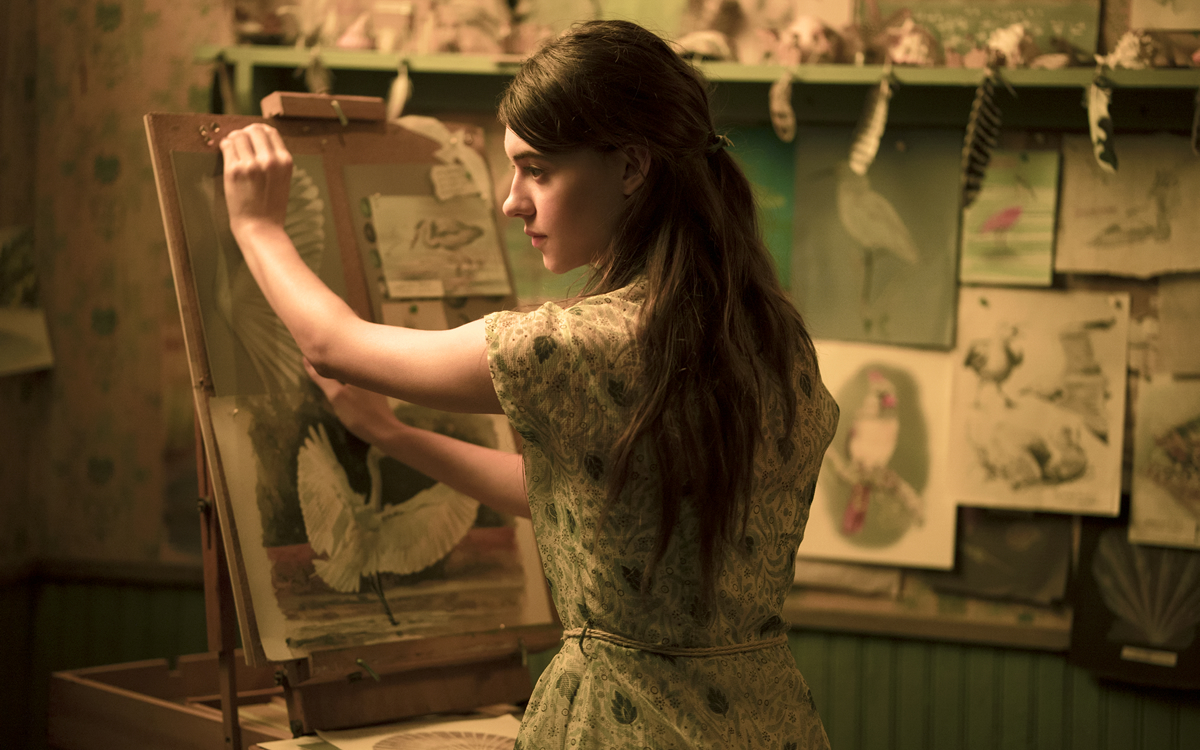 Daisy Edgar-Jones is an actor whose career is blossoming like her namesake. In recent years, she seems to be everywhere. LGBTQ viewers may recognize Edgar-Jones from her role as Delia Rawson in the recently canceled queer HBO series "Gentleman Jack." She also played memorable parts in a pair of popular Hulu series, "Normal People" and "Under the Banner of Heaven." Earlier this year, Edgar-Jones was seen as Noa in the black comedy/horror flick "Fresh" alongside Sebastian Stan.
With her new movie, "Where the Crawdads Sing" (Sony/Columbia), she officially becomes a lead actress. Based on Delia Owens' popular book club title of the same name, the movie spans a considerable period of time, part murder mystery, part courtroom drama. She was kind enough to answer a few questions for the Blade.
BLADE: Daisy, had you read Delia Owens's novel "Where the Crawdads Sing" before signing on to play Kya?
DAISY EDGAR-JONES: I read it during my audition process, as I was auditioning for the part. So, the two went hand in hand.
BLADE: What was it about the character of Kya that appealed to you as an actress?
EDGAR-JONES: There was so much about her that appealed to me. I think the fact that she is a very complicated woman. She's a mixture of things. She's gentle and she's curious. She's strong and she's resilient. She felt like a real person. I love real character studies and it felt like a character I haven't had a chance to delve into. It felt different from anyone I've played before. Her resilience was one that I really admired. So, I really wanted to spend some time with her.
BLADE: While Kya is in jail, accused of killing the character Chase, she is visited by a cat in her cell. Are you a cat person or do you prefer dogs?
EDGAR-JONES: I like both! I think I like the fact that dogs unconditionally love you. While a cat's love can feel a bit conditional. I do think both are very cute. Probably, if I had to choose, it would be dogs.
BLADE: I'm a dog person, so I'm glad you said that.
EDGAR-JONES: [Laughs]
BLADE: Kya lives on the marsh and spends a lot of time on and in the water. Are you a swimmer or do you prefer to be on dry land?
EDGAR-JONES: I like swimming, I do. I grew up swimming a lot. If I'm ever on holidays, I like it to be by the sea or by a nice pool.
BLADE: Kya is also a gifted artist, and it is the thing that brings her great joy. Do you draw or paint?
EDGAR-JONES: I always doodle. I'm an avid doodler. I do love to draw and paint. I loved it at school. I wouldn't say I was anywhere near as skilled as Kya. But I do love drawing if I get the chance to do it.
BLADE: Kya was born and raised in North Carolina. What can you tell me about your process when it comes to doing a southern accent or an American accent in general?
EDGAR-JONES: It's obviously quite different from mine. I've been lucky that I've spent a lot of time working on various accents for different parts for a few years now, so I feel like I'm developed an ear for, I guess, the difference in tone and vowel sounds [laughs]. When it came to this, it was really important to get it right, of course. Kya has a very lyrical, gentle voice, which I think that North Carolina kind of sound really helped me to access. I worked with a brilliant accent coach who helped me out and I just listened and listened.
BLADE: While I was watching "Where the Crawdads Sing" I thought about how Kya could easily be a character from the LGBTQ community because she is considered an outsider, is shunned and ridiculed, and experiences physical and emotional harm. Do you also see the parallels?
EDGAR-JONES: I certainly do. I think that aspect of being an outsider is there, and this film does a really good job of showing how important it is to be kind to everyone. I think this film celebrates the goodness you can give to each other if you choose to be kind. Yes, I definitely see the parallels.
BLADE: Do you have an awareness of an LGBTQ following for your acting career?
EDGAR-JONES: I tend to stay off social media and am honestly not really aware of who follows me, but I do really hope the projects I've worked on resonate with everyone.
BLADE: Are there any upcoming acting projects that you'd like to mention?
EDGAR-JONES: None that I can talk of quite yet. But there are a few things that are coming up next year, so I'm really excited.
Black Deafhood: A journey at the intersection of sexuality, disability, race
Gallaudet's Bobbi-Angelica Morris on their activism and art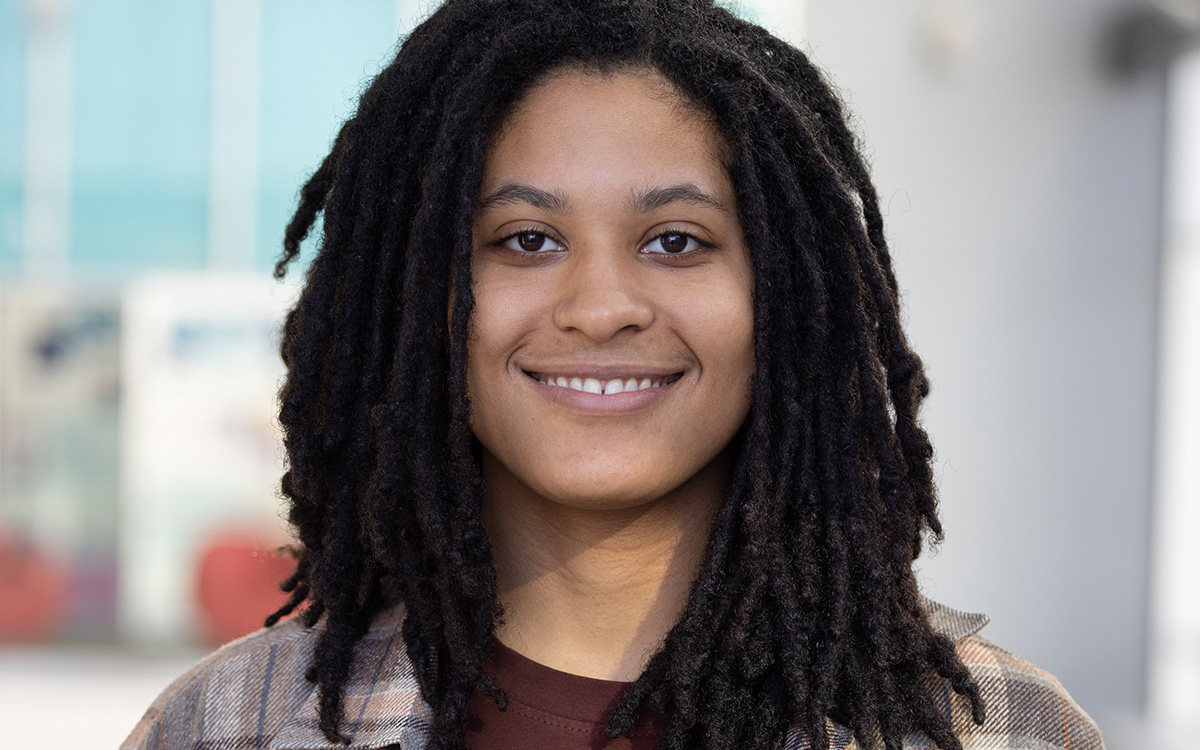 Editor's note: One in four people in America has a disability, according to the CDC. Queer and Deaf/disabled people have long been a vibrant part of the LGBTQ community. Take two of the many queer history icons who were disabled: Michelangelo is believed to have been autistic. Marsha P. Johnson, a hero of the Stonewall Uprising, had physical and psychiatric disabilities. Today, Deaf-Blind fantasy writer Elsa Sjunneson, actor and bilateral amputee Eric Graise and Obama administration Assistant Secretary of Labor for Disability Employment Policy Kathy Martinez are just a few of the people who identify as queer/Deaf/disabled. The stories of this vital segment of this queer community have rarely been told. In its series "Queer, Crip and Here," the Blade is telling some of these long unheard stories.
"My 'coming out' story looks more like me telling someone my favorite cookie flavor is chocolate chip," Bobbi-Angelica Morris, a Gallaudet University graduate student, activist, poet, photographer, videographer and visual artist, told the Blade, "than an emotional roller coaster."
"I've always embodied this carefree energy pertaining to who I am, what my purpose is, and how I show up for others," added Morris, who is Deaf/Hard of Hearing and identifies as a Black, nonbinary, queer and abolitionist artist.
Earlier this year, Morris, 23, received the Mary Bowman Arts in Activism Award from the National AIDS Memorial, the San Francisco organization that displays the internationally acclaimed AIDS Memorial Quilt.
Over the phone and in email, Morris spoke with the Blade about a range of topics – from her "Deafhood" to how she felt safe at a queer Halloween party.
Morris, who uses she/they pronouns, grew up in different parts of the East Coast. They spent most of that time in Richmond, Va.
"Growing up, most of the people around me would ask if I was gay," Morris said, "because I fit into the stereotypical realms of present day msc [masculine] presenting dykes."
"No one questioned me when I actually came to terms with my queer identity," they added.
Before enrolling in Gallaudet, Morris spent most of their time as a student with hearing people in schools, where most teachers and students didn't communicate in American Sign Language (ASL). Morris was the only Deaf student in their classes until they graduated from the University of Virginia in 2022 in Charlottesville. There, they majored in global development studies and minored in ASL with a concentration in disability studies and community development.
Growing up, Morris didn't know about ASL or the creativity and history of Deaf culture.
"It wasn't until I was in elementary school," Morris said, "that an audiologist said I qualified for hearing aids."
In their poetry, Morris, who speaks and signs their work, reflects on their family and their experience of being Deaf.
"I reflect on my own Deafhood:/ my playground fights/ with uneducated parents," Morris writes in a poem, "When little Black Deaf girl doesn't hear someone speak to her,/that someone thinks little Black Deaf girl is disrespectful."
Like many Deaf/Hard of Hearing people, who go to school when they don't know American Sign Language, and there are no ASL interpreters, Morris felt isolated.
"I had no knowledge of the Deaf community or of Black Deaf history," they said.
Some in Morris's family and community couldn't accept that Morris is Deaf. "Some, not out of maliciousness, prayed for my healing," they said.
What Morris calls her "Black Deafhood," has been a long journey at the intersection of sexuality, Deafness, disability, Blackness, gender, activism, and art.
Deafhood is a "journey that a Deaf person undertakes to discover his, her or their identity and purpose in life," according to a Deafhood Foundation statement on deafhood.org.
Hearing people often perceive of Deafness as a disease that should be cured, and of Deaf people as incompetent, second-class, less-valued, citizens.
Just as coming out helps queer people to affirm their sexuality and connect with the LGBTQ community and history, Deafhood empowers Deaf people to have pride in themselves – to connect with the Deaf community, history and culture.
As it often goes with finding and loving your queer self, Deafhood is a process.
In middle school, Morris watched "Switched at Birth," the popular TV series. The teen and family drama features Deaf and hearing actors and scenes in ASL.
The show jump-started Morris's interest in Deafness and the Deaf community. "But, I still didn't understand my connection [with the Deaf community]," Morris said.
Curious to discover something about Deaf culture, Morris started an informal class – a club. There, they and their friends learned signs from YouTube videos.
At the University of Virginia, Morris took a sign language class. They studies abroad for a time in India.
At Gallaudet, Morris began to feel connected to the Deaf community. They are a student in the Master of Social Work program at Gallaudet's School of Civic Leadership, Business, and Social Change. Morris will graduate with an M.S.W. degree in 2024.
They are equally committed to making art and activism – to working for social justice for Black, Deaf/disabled, queer, and other marginalized groups. A love of art and social change is etched in their bones.
"I am an abolitionist and an artist," Morris said, "I cannot be one without the other."
Their abolitionist identity is connected to how they experience intersectionality. Morris sees their life as connected "to the movement for total liberation of all our people, beings, and non-beings in this present day and beyond," they said.
Because they are an artist, they have a responsibility to use their skills to educate, inspire and protect "everyone and everything that abolitionists fight for daily," Morris said.
From early on, Morris loved being creative. During an unstable childhood, art helped Morris to express their feelings.
Fortunately, art ran in Morris's family. "My bio-mom is an amazing artist," Morris said, "so we would draw things together."
Later, Morris's god-mom gave Morris materials that sparked their interest in painting and photography.
In middle school, Morris got into spoken word poetry when one of their Boys and Girls Club mentors showed them a spoken word video. At the University of Virginia, Morris participated in poetry slams. In their Gallaudet social work program, they impressively deploy their artistic and activism chops.
Their advocacy projects are numerous. Morris is developing ASL G, a non-profit organization. The group's mission "is to develop community garden coalitions and programming for art and health wellness through disability justice," Morris said.
Morris was the former creative outreach coordinator of VOCA, a non-profit that supports BIPOC, Deaf artists.
"I have family members that have been incarcerated," Morris said. "Because of that, I want to fight the injustice of the prison industry and mass incarceration."
Morris is the president of Students Against Mass Incarceration (SAMI), a student club at Gallaudet.
Ableism, audism (discrimination against Deaf people), homophobia and racism are issues for Morris. "The white presence is prominent in many institutions," they said, "often they're predominantly white."
Morris likes being a Gallaudet student. But, "there's a lack of racial competency at Gallaudet as there is in the whole of America," they said.
The queer community has provided safe spaces for Morris.
Once, Morris and their partner attended a queer Halloween party in Charlottesville. "Half the people in attendance knew or were learning sign language," Morris said. "I think it was then that I realized how connected the queer community was in ensuring no one was left out."
Morris went to the party as Beast Boy, and their partner went as Raven from Teen Titans.
Follow Morris on Instagram @Blckrainbow5