30 year vet Out Meteorologist David Bernard turns hate into LGBTQ+ love
"What I won't accept are personal attacks about me- And by the way the word faggot has two G's," Bernard noted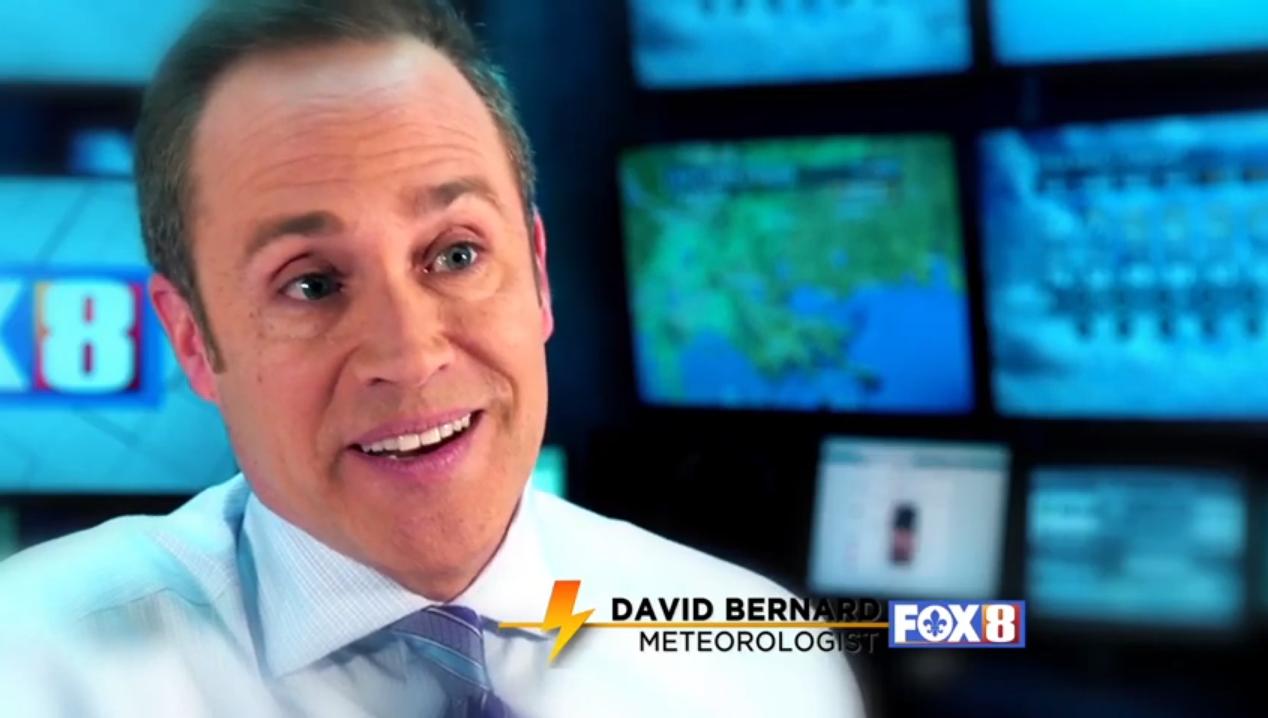 NEW ORLEANS – Weather predictions and forecasting can sometimes seem like an inartistic interpretation of the sciences behind the subject and when you're in front of a television audience on a news cast? Well that oft times leads to criticism- when you get the forecast wrong.
Recently though for veteran openly gay Fox 8 New Orleans meteorologist David Bernard, a bit of criticism turned ugly and homophobic. Writing on his personal Facebook page, Bernard relayed what happened:
"I received a disturbing email yesterday from a person who was upset about the forecast. After 30 years I can stand and accept the criticism when I get it wrong.
What I won't accept are personal attacks about me. This individual sent me this email using his company email which I'm refraining from posting at this time since I don't know if it is his own or owned by others.
And by the way the word faggot has two G's"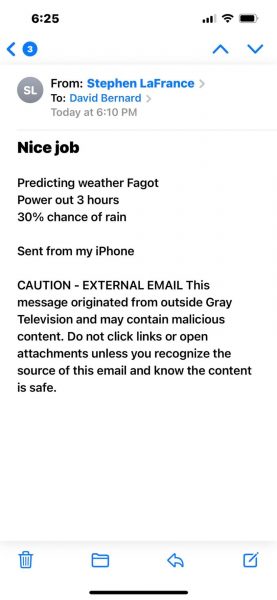 Bernard decided that in light of this nasty hate filled diatribe he would turn a negative into a positive.
"I love all of you. Let me make clear that I am doing ok. Being an out gay man in public has had its struggles especially 30 years ago when I got into television but because of the support of so many family members, friends and people like you it has gotten much easier. But the reality is it is NOT easy for many people still today who feel marginalized. Comments like the one in the email are like a death by a thousand cuts for those that don't have that support network in place. I have supported the Trevor Project over the years and made a donation today. I invite you to do the same or to any other organization that helps those who have less or are made to feel they are less."
Bernard then left the following link for viewers, followers and those wishing to donate:
https://give.thetrevorproject.org/give/63307/#!/donation/checkout
Louisiana's anti-Trans sports ban enacted without governor's intervention
The governor labeled the bill as "mean" because it targets "the most emotionally fragile children in the state of Louisiana"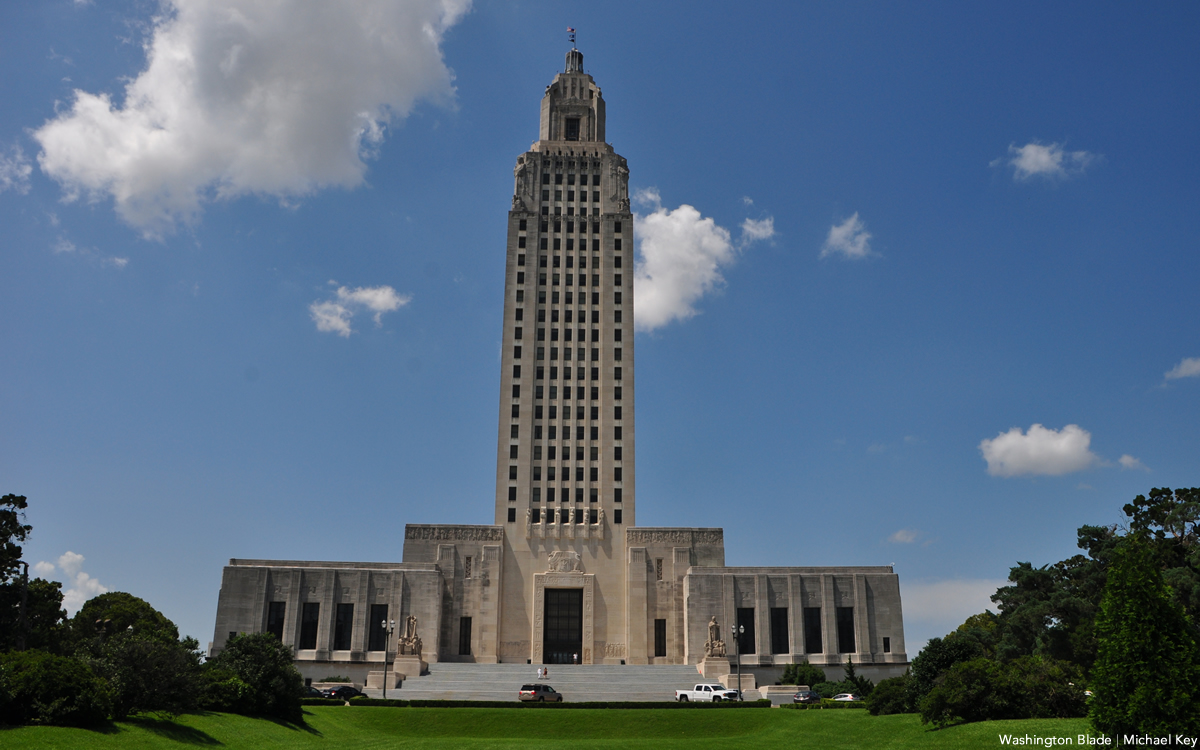 BATON ROUGE – The measure titled the 'the Fairness in Women's Sports Act,' SB 44 took effect Monday banning transgender women and girls from competing on sports teams consistent with their gender at all public and some private elementary and secondary schools and colleges in Louisiana.
The measure became law after the state's Democratic Governor Gov. John Bel Edwards decided to take not action on the legislation. Last year the governor had vetoed a similar measure, which was also introduced by Republican state Sen. Beth Mizell, which Edwards had labeled "a solution in search of a problem that simply does not exist in Louisiana," in his veto statement.
The governor noted in his veto last July: "As I have said repeatedly when asked about this bill, discrimination is not a Louisiana value, and this bill was a solution in search of a problem that simply does not exist in Louisiana. Even the author of the bill acknowledged throughout the legislative session that there wasn't a single case where this was an issue."
During a press conference after his veto Edwards told reporters:
"I would rather the headlines going out from today be that Louisiana did what was right and best. We rejected a play out of a national playbook that just had no place in Louisiana. That bill wasn't crafted for our state, I mean go read it and look at the arguments that were made. None of that applies here," Edwards said.
He further said that the bill was "mean" because it targets "the most emotionally fragile children in the state of Louisiana."
"We have to be better than that," Edwards said. "We have to be better than that." 
On Monday, June 5, at his press briefing the governor noted that it was clear to him that lawmakers would move to override his veto if he issued another one this year. He added that he remains completely opposed to the ban.
"Whether it's intended or not, the effect is to tell — send a strong message to at least some of these young people that they shouldn't be who they think they are, who they believe they are, who they know that they are," he said. "And I find that very distressing. I do believe that we can be better than that."
The law requires that participation in sports will be defined by a student's "biological sex" as listed on the student's official birth certificate "which is entered at or near the time of the student's birth."
The legislation also protects schools, coaches and other school employees enforcing the ban from any legal action and allows cisgender women to seek legal action if they allege that participation by a Trans athlete allowed by a school "deprived them of an athletic opportunity" because of a violation of the ban.
"Louisiana enacting an anti-trans sports ban marks the 25th anti-trans bill passed this year. Pride Month should be a time of celebration, not one of fear and anxiety. According to The Trevor Project's research, 83% of transgender and nonbinary youth said that they have worried about transgender people being denied the ability to play sports due to state or local laws. Nearly 1 in 5 attempted suicide in the past year," said Carrie Davis, Chief Community Officer for The Trevor Project. "This Pride, we need our cisgender and straight allies, especially those in government, sports, healthcare, and the business world, to speak out and take action for the transgender and nonbinary youth under attack. We can promote fairness in sports without sidelining all transgender students in the process, but we also know these attacks are not about fairness in sports — they're about our very existence. The press must recognize that these bills are part of a larger effort to erase transgender and nonbinary youth by making it virtually impossible to grow up trans."