California will wait to declare monkeypox emergency
"California is taking this outbreak very seriously and the state will continue to work with local health departments and community advocates"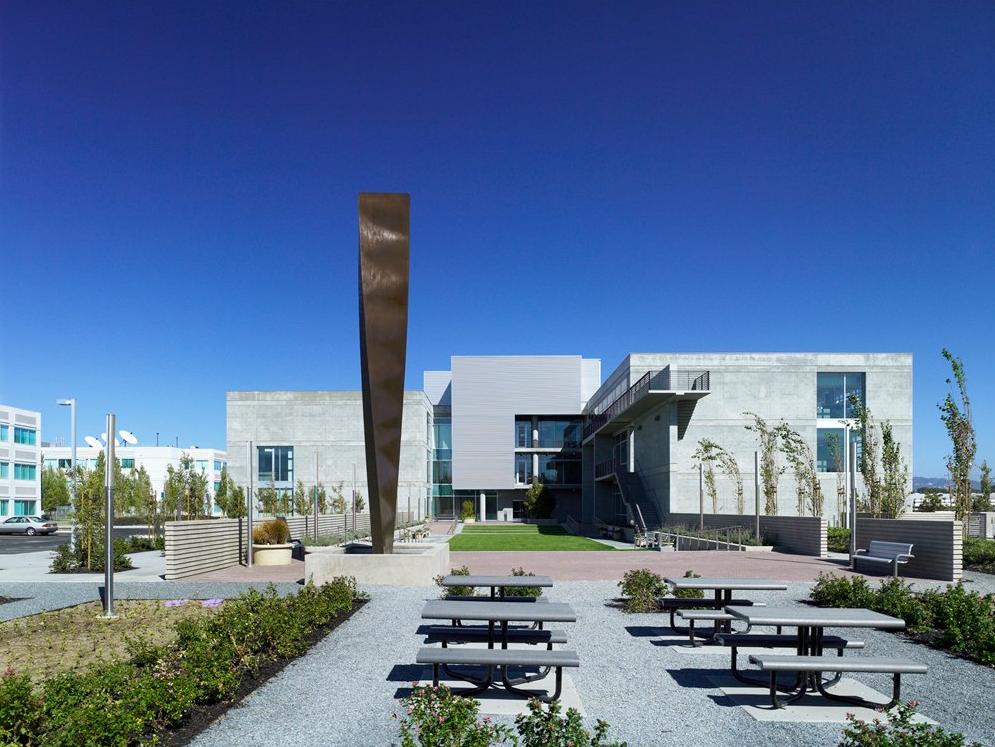 By Eric Burkett | SACRAMENTO – Although both San Francisco and the state of New York declared public health emergencies July 28 to help contain the spread of monkeypox, California will not be doing so, according to Dr. Tomás Aragón, director and state public health officer of the California Department of Public Health. At least not yet, he told reporters.
In a live teleconference from Sacramento July 29, Aragón told reporters that the department takes this outbreak very seriously, and has communicated to the federal government that California needs more assistance. However, with a strong infrastructure already in place because of the still ongoing COVID pandemic, he said, California can decide later whether to declare a public health emergency.
"All that infrastructure is really coming into play right now," said Aragón, who added that California is thus in a much better place to handle the monkeypox outbreak.
The state health agency noted that last week, it had called on federal health officials to make more vaccine doses available to California "as quickly as possible," estimating it needs an additional 600,000 to 800,000 JYNNEOS vaccine doses. The Biden administration announced Thursday more doses will be distributed nationwide, leaving California officials "hopeful" their vaccine request can be met.
A July 28 statement from Governor Gavin Newsom's office to the Bay Area Reporter emphasized the gravity with which the state is approaching the outbreak.
"California is taking this outbreak very seriously and the state will continue to work with local health departments and community advocates to ensure that we're able to assist in providing care, testing, and information to everyone who needs it," the statement read. "The administration has requested more vaccines from the federal government and contacted the manufacturer directly to ask for more. CDPH is closely monitoring monkeypox transmission in the U.S. and California to assist in case prevention, ensure rapid identification and treatment, and inform our ongoing response. We will continue to evaluate the need for additional measures."
An additional 72,000 JYNNEOS vaccine doses have been allocated to California, plus another 48,000 for Los Angeles County. The state has distributed more than 25,000 vaccine doses to date.
"We continue to approach monkeypox with the utmost urgency to slow its spread in California, distributing scarce vaccine doses to impacted communities, providing prevention information and testing, and doing what we can to increase access to treatment," said Aragón. "This virus has impacted more than 750 Californians to date, and we know that has been incredibly challenging for those individuals and families. We remain focused on doing what we can to reduce risk, increase awareness, and get additional access to vaccines and treatment."
Aragón addressed reporters a day after New York State Commissioner of Health Dr. Mary T. Bassett had declared monkeypox an "Imminent Threat to Public Health" in New York State.
"Based on the ongoing spread of this virus, which has increased rapidly and affected primarily communities that identify as men who have sex with men, and the need for local jurisdictions to administer vaccines, I've declared monkeypox an Imminent Threat to Public Health throughout New York State," stated Bassett. "This declaration means that local health departments engaged in response and prevention activities will be able to access additional State reimbursement, after other Federal and State funding sources are maximized, to protect all New Yorkers and ultimately limit the spread of monkeypox in our communities."
New York City accounts for the lion's share of New York's cases with 1,092 of the state's total of 1,383, as of July 29.
San Francisco's public health department declared a public health state of emergency Thursday because of the city's rapidly growing monkeypox outbreak. It also announced it expects to receive 4,220 monkeypox vaccine doses this week, so it's reopening the vaccine clinic at Zuckerberg San Francisco General Hospital and Trauma Center Monday, August 1.
**********************
The preceding article was previously published by the Bay Area Reporter and is republished by permission.
Monkeypox vax strategy shift by Biden Administration amid shortages
As the estimated number of monkeypox cases in the United States reaches 8,900, top health officials announced the new move on Tuesday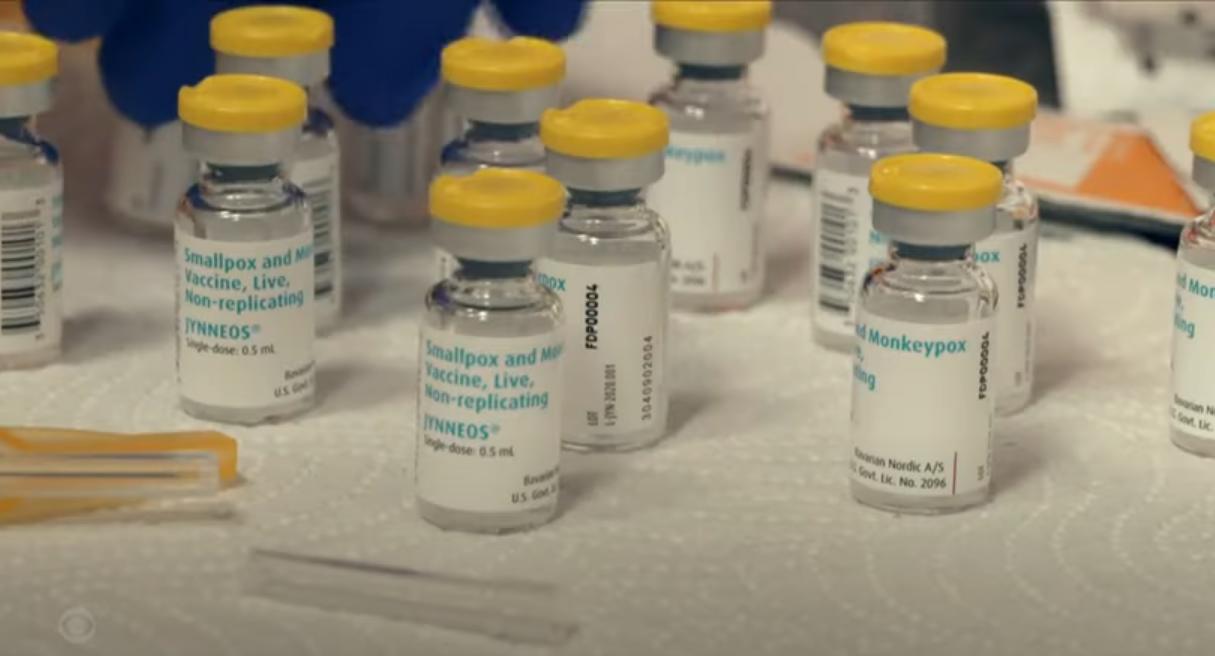 WASHINGTON – The Biden administration, amid criticism it was slow to act on the monkeypox outbreak and still not meeting the demand for vaccines as the number of cases continues to grow, has announced a shift in guidance for implementation of the shot in an effort to enhance availability.
As the estimated number of monkeypox cases in the United States reaches 8,900, top health officials announced the new move on Tuesday as part of a decision by Secretary of Health & Human Services Xavier Becerra to issue a determination under Section 564 of the Federal Food, Drug and Cosmetic Act to justify emergency use authorization of vaccines. The announcement follows up on the Biden administration's announcement last week declaring the monkeypox outbreak a public health emergency.
Becerra said in a conference call with reporters the 564 determination and change in approach to vaccines would "boost and strengthen" the Biden administration's response to monkeypox, which has overwhelmingly affected gay and bisexual men, and "safely accelerates and multiplies our supply of effective vaccines by up to fivefold."
"Today's action also reaffirms HHS and this administration's commitment to using all available resources and capabilities to end the monkeypox outbreak and provide the best possible care to those suffering from the virus," Becerra added.
The new vaccine approach, which may may be considered minor to non-medical observers, would change injections of the JYNNEOS vaccine from the subcutaneous route (delivery of the vaccine under the fat layer underneath the skin) to the intradermal route (delivery of the vaccine into the layer of skin just underneath the top layer). In theory, that would allow for greater accessibility of monkeypox vaccines as it increases the number of doses from each vial of vaccine.
The change was made amid criticism the Biden administration failed to meet the demand for vaccines during the outbreak and geographic inequity as certain metropolitan areas of the country have more access to vaccines than other places.
As The New York Times reported last week, the Biden administration has faced criticism for not moving quickly enough in acquiring and distributing vaccines, including bulk stocks already owned by the U.S. government manufactured in Denmark by Bavaria Nordic now being given to other clients.
"The government is now distributing about 1.1 million doses, less than a third of the 3.5 million that health officials now estimate are needed to fight the outbreak," the Times reported. "It does not expect the next delivery, of half a million doses, until October. Most of the other 5.5 million doses the United States has ordered are not scheduled to be delivered until next year, according to the federal health agency."
Biden officials, nonetheless, touted the numbers of vaccines and tests in response to monkeypox as a positive, acknowledging the 1.1 million vaccines being made available as well as delivery of more than 620,000 of those doses, deployment more than 15,000 courses of the monkeypox treatment and increasing the country's capacity to administer tests on a weekly basis to around 80,000. Meanwhile, officials also promoted the change in approach in vaccines as means to allow greater accessibility to the shots.
Rochelle Walensky, director of the Centers for Disease Control & Prevention, promoted during the conference call the use of intradermal injections and said they're "often used for TB skin tests and have been used for other types of vaccines."
Although Walensky conceded some health care providers "may not be as familiar with intradermal administration" as they are with subcutaneous injection, she said CDC would make additional guidance materials available, including a clinician alert message to the Association of State & Territorial Health Officials, outreach to key clinician partners and an education resource video. The change in guidance, Walensky said, is for vaccine implementation in adults and children — where single digit monkeypox cases have been reported — would continue to receive vaccination in the traditional subcutaneous approach.
But health experts aren't responding with overwhelming praise to the decision to change the guidance on vaccine implementation from subcutaneous injections to intradermal injections, expressing concerns the new approach may be insufficient.
Jennifer Kates, director of global health & HIV policy at the Kaiser Family Foundation, was among those saying the change in guidance on vaccine approach was a mixed bag and told the Blade more data is needed to emulate the effectiveness.
"As we saw with COVID, using these authorities in the context of public health emergencies is an important strategy," Kates said. "In this case, this step will significantly expand access to vaccines for those most at risk. However, there remain questions about the effectiveness of this approach — real world studies are needed — and challenges to translating vaccines into vaccinations."
Peter Marks, director of the Center for Biologics Evaluation & Research (CBER) at the Food & Drug Administration, was asked during the conference call with reporters to respond to concerns the change in guidance was insufficient and downplayed the novelty of implementing the vaccines through the intradermal route as "not at all new."
"In fact, the reason why the Bavaria part of this equation comes from the fact that in Germany, this vaccine was given intradermally originally, in an effort to replicate the original version of the smallpox vaccine," Marks said. "It's been given to thousands of people intradermally, so this isn't the first time it's been done."
Walkensky said the intradermal vaccine approach has been implemented amid policies among localities to implement a one-dose approach to the JYNNEOS vaccine through the subcutaneous route. (The D.C. government is one of the jurisdictions that had enacted a one-dose approach amid a vaccine shortage.) There is not data, Walkensky said, to support that approach and "in fact, if anything, there are data saying that that is not protective enough."
"So by using this alternative strategy of intradermal dosing, not only do we have more doses, but we actually allow people to get two doses in a way that shows immunologic response that's superimposable from the subcutaneous dosing," Walkensky said. "So we have more doses, and in fact, we have the ability to doubly vaccinate people so that they get the protection that they need."
Out NY Congressman introduces bill to make monkeypox testing free
The bill requires private health insurers as well as Medicare & Medicaid to cover the costs of monkeypox testing at no expense to patients
WASHINGTON – Rep. Sean Patrick Maloney (D-N.Y.), amid the ongoing monkeypox affecting gay and bisexual men, introduced legislation in the U.S. House seeking to make testing for the disease free to the public.
Maloney, one of seven openly gay members of Congress and chair of the Democratic Congressional Campaign Committee, said in a statement that the measure, called the No Cost for Monkeypox Testing Act, would make testing amid the current monkeypox outbreak be accessible to all who requested it.
"It is critical that we eliminate cost as a barrier to testing for monkeypox to ensure we can identify cases and prevent further spread," Maloney said. "This legislation takes the lessons we learned from past public health emergencies and protects those at risk of contracting monkeypox by making tests accessible to everyone."
The legislation would require private health insurers as well as Medicare and Medicaid to cover the costs of monkeypox testing at no expense to the patients, either through deductibles, co-payments, and co-insurance.
The bill introduction comes the week after the Biden administration declared the monkeypox outbreak a public health emergency and the same it has issued new guidance to enhance to the accessing of existing vaccines doses amid criticism federal officials were too slow in distributing shots.
Secretary of Health & Human Services Xavier Becerra said Tuesday the federal government has the capacity to conduct an estimated 80,000 tests each week.
Biopharma giant commits millions to address monkeypox
Gilead is giving GLAAD, the HRC, NBJC and NCLR $350,000 each – $1.4 million total – to fund public education efforts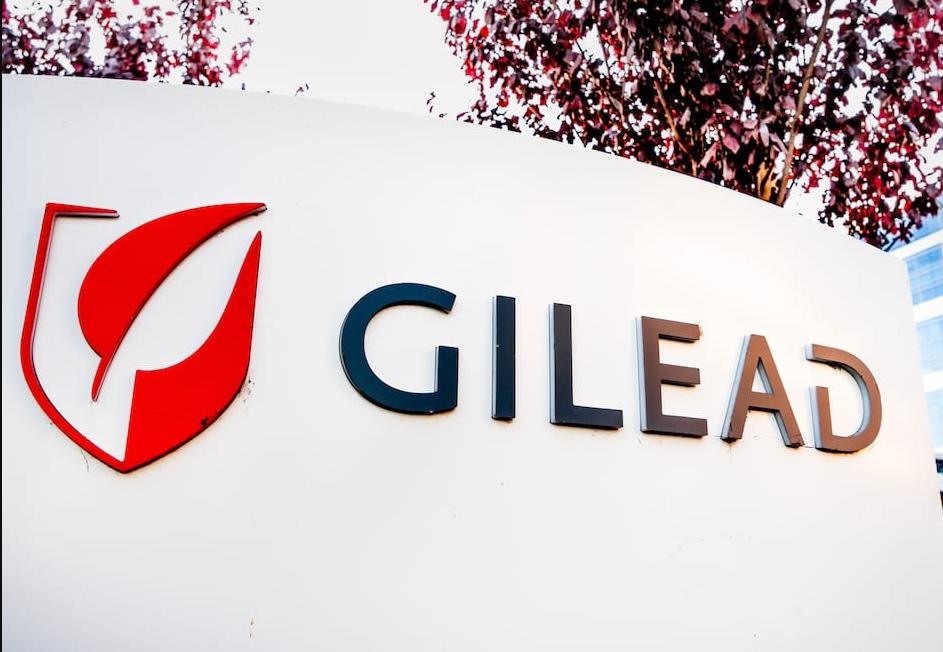 FOSTER CITY, Ca. – Gilead Sciences Inc., one of the largest biopharma companies in the world, will provide millions of dollars to address the ongoing monkeypox outbreak, including nearly $2 million for LGBTQ and human rights organizations. 
The Foster City, Calif.-based company announced Tuesday that it is committing up to $5 million to address monkeypox, nearly $2 million of which is reserved for LGBTQ and human rights organizations. Another $3 million will fund a global outbreak emergency grant program.
Gilead will partner with GLAAD, the Human Rights Campaign (HRC), National Black Justice Coalition (NBJC), National Center for Lesbian Rights (NCLR) and NMAC to address public education and policy surrounding monkeypox.
Monkeypox has become a growing threat, especially to gay and bisexual men, since the virus – which has historically only circulated in central and western Africa – started to spread globally. It officially reached the U.S. in May.
The U.S. Department of Health and Human Services officially declared the disease a public health emergency last week, freeing up emergency funding and improving the distribution of vaccines and treatments. The move came after criticism from LGBTQ advocates and health experts who said the Biden administration wasn't acting quickly enough.
Vaccines have remained scarce as the U.S. pushes near 9,000 confirmed cases, 94% of which occur in men who have sex with men, according to the U.S. Centers for Disease Control and Prevention.
The outbreak has also hit people living with HIV particularly hard. In an interview with the Los Angeles Blade, Korab Zuka, Gilead's vice president of public affairs, referenced a New England Journal of Medicine study that found 41% of 528 monkeypox infections diagnosed between April 27 and June 24 were in people living with HIV. Gilead is a leader in HIV treatments.
Gilead is giving GLAAD, the HRC, NBJC and NCLR $350,000 each – $1.4 million total – to fund public education efforts, according to Zuka. The money will be used to create a comprehensive communications campaign, including videos, graphics and other informational resources focused on vaccines, prevention and treatment.
"As we saw with HIV, COVID-19, and now [monkeypox], disinformation continues to challenge the LGBTQ+ community," Sarah Kate Ellis, president and CEO of GLAAD, said in a statement. She added: "When communities receive accurate, timely information, they are empowered to take appropriate action, leading to long-lasting, positive health outcomes."
The drugmaker awarded the NMAC, a nonprofit focused on health equity and racial justice to end the HIV epidemic in America, $500,000 to lead the public policy response, according to Zuka. The funding will help the organization inform public policy "to drive a more comprehensive, swift and coordinated community response," said a news release.
In a statement, the group's executive director, Paul Kawata, said the NMAC would use its "extensive contacts at the federal level" and "work with both the White House and Congress to provide the necessary resources to deal with this outbreak."
"Our top priorities will include making sure that vaccine access is equitable for all communities at risk and that any outreach plans will include ways to deal with vaccine hesitancy in a culturally competent way," he said.
The remaining funds will be used to create a global outbreak emergency fund, which will provide grants of up to $50,000 to Gilead's existing grantee organizations working in regions with active monkeypox outbreaks, according to officials. Zuka said the money would be distributed through an application process based on need.