Youth activists organize 'Recall Flagler County School Board' & campaign
Their goal? To oust and replace two far-right members, including Jill Woolbright, who is backed by Florida Gov. Ron DeSantis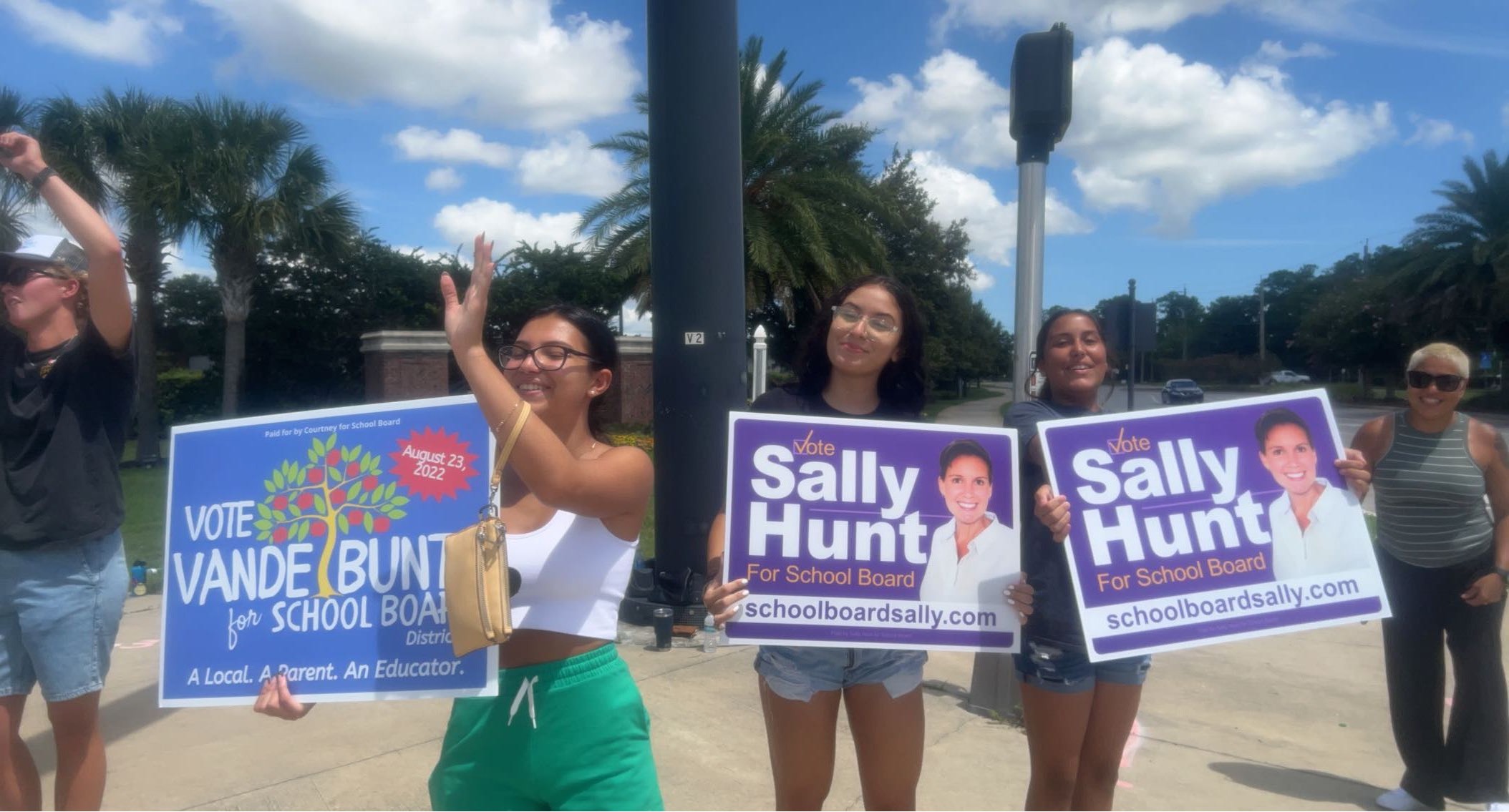 FLAGLER, Fl – Following a series of incidents in which they had clashed with anti-LGBTQ+ and extremist right-wing members of the school board in east central Florida's Flagler County, rising high school senior Cameron Driggers and his friends decided to organize for change.
Driggers told The Los Angeles Blade that his group, Recall Flagler County School Board (Recall FCSB), having targeted thousands of voters and launched two digital ads, is now partnering with the Florida Democratic Party on "a massive door-knocking campaign" to begin August 6.
Their goal? To oust and replace two far-right members, including Jill Woolbright, who is backed by Florida Gov. Ron DeSantis and made headlines last year for calling the police on a school librarian for the supposed crime of offering books with LGBTQ+ themes. 
Earlier this week, Florida Democratic Party Chairman Manny Diaz accused Gov. DeSantis, who looms large over education policy in the state, of turning school board elections into "new political battlegrounds" and "playing politics with our children."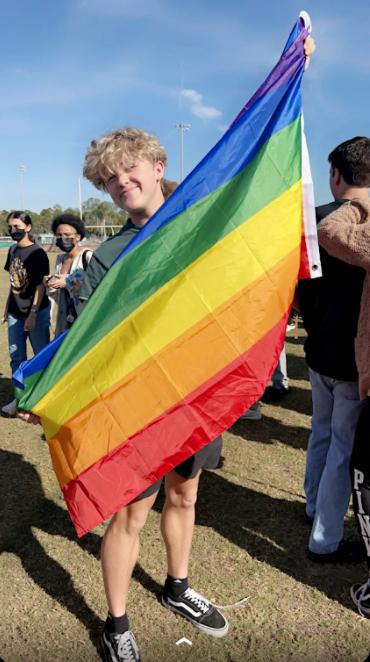 Over the past few years, the governor has shepherded through multiple policies and laws forbidding discussion of systemic racism, sexual orientation, and gender equality in Florida schools.
Driggers said the five members of the Flagler County School Board are comprised of "two lunatics" (Woolbright and Janet McDonald), "two members who are pro-student," and one who is "in the middle."
Should any of them fail to earn 80% of the vote during the August 23 primary election, they will face off against challengers in runoff elections held in November. Early voting begins August 13, and the races in three districts – 1, 2, and 4 – are nonpartisan, meaning all registered voters may participate.
"Our prerogative is to replace [the extremist members] with champions," Driggers said, by "galvanizing young people" and getting students involved, knocking on doors to change hearts and minds.
Challenging Woolbright in the race for the District 1 seat is Sally Hunt, an experienced educator and businessperson who is endorsed by Recall FCSB. The group is also supporting Courtney VandeBunte, an experienced teacher in her race for the open seat in District 2, where she will face off against two men who Driggers said are "very conservative," one of whom is backed by Gov. Ron DeSantis.
Driggers said he and his Gen Z friends, including Jack Petocz – whose activism over Florida's "Don't Say Gay" law also made headlines this year – are "picking up the torch, showing up to say, 'we have space in the world and the right to make our voices heard.'"
Far-right blog says Satan's overseeing Target's holiday offerings
"When shoppers enter the seasonal aisles, they are greeted by pride flag waving Santa's and transgender-themed nutcrackers"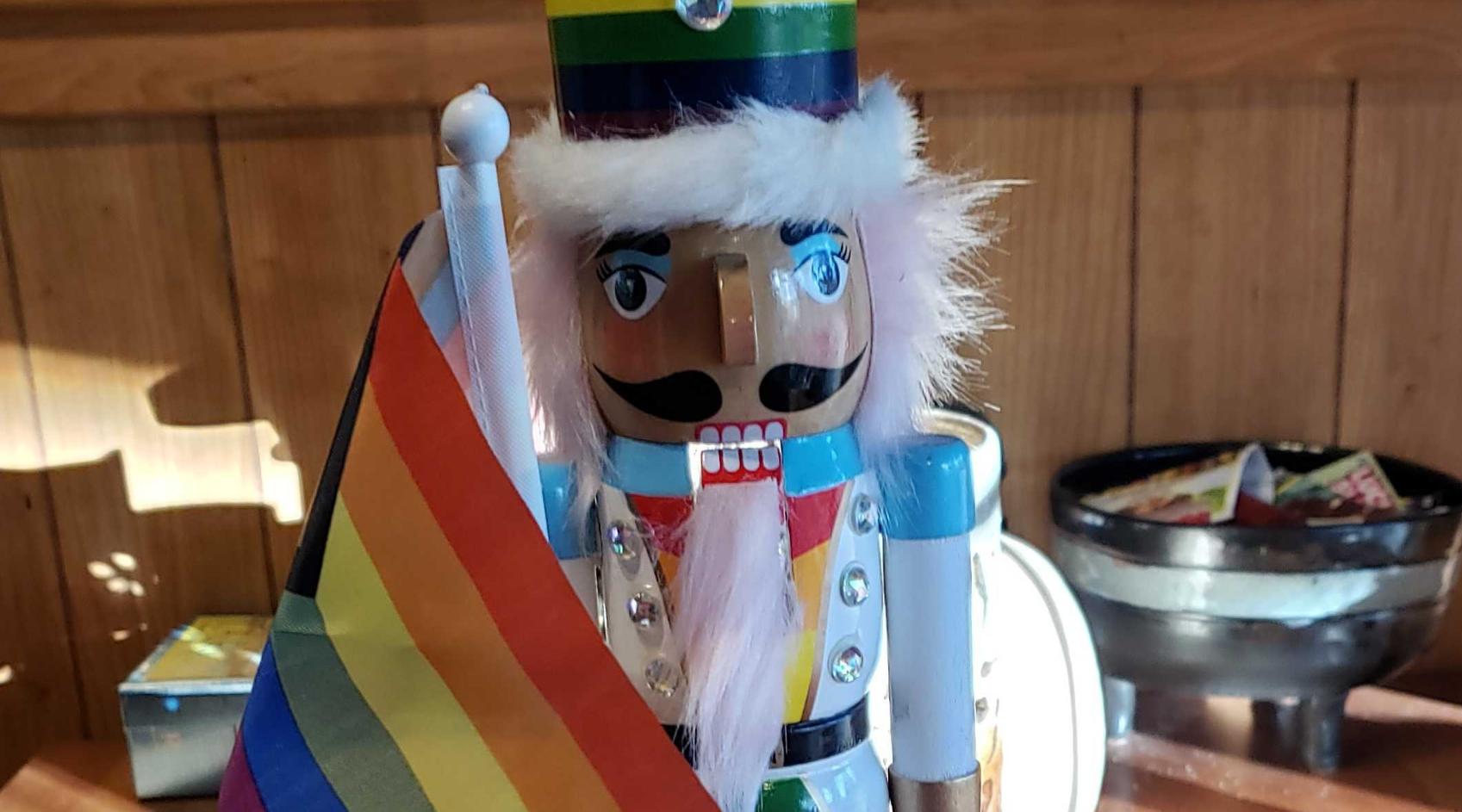 LAKE MARY, Fla. – A staff writer for Florida-based far-right anti-LGBTQ+ Charisma Media's blog Charisma News, alleges that Satan aka The Devil, Lucifer, or the Prince of Darkness, Beelzebub, Mephistopheles, Baphomet, Lord of the Flies, the Antichrist, Old Scratch, Father of Lies and Moloch is in charge of Minneapolis-based Target Corporation's Christmas offerings.
According to James Lasher, Satan and Target teamed up to offer shoppers LGBTQ+ themed Christmas decorations. One in particular, an LGBTQ+ affirming nutcracker drew scrutiny. Lasher writes: "The year is not over yet, and the retail giant thought it would be a good idea to ring in the Christmas season with another 'Pride' campaign where they deck the halls in transgender flag colors." He then goes on to note:
"When shoppers enter the seasonal aisles, they are greeted by pride flag waving Santa's and transgender-themed nutcrackers who come in white and black and feature purple bears and a pride flag, the higher tier model costing $63.00 and comes with a staff with a heart on it saying "Love is Love.""
Lasher summarizes the Target Christmas holiday shopping experience as: "The goal of Satan is to move our ever-increasingly secular society away from any references of Jesus Christ. And he has succeeded mightily in accomplishing that goal in America. This entire charade of dedicating the month of June to pride is merely cover for the real goal of saturating American culture in this pagan ideology 24/7, and what more proof do you need than the attempt at making Christmas 'Pride' now?"
The Christian extremist writer then cites biblical references as to why Target is marketing-in-sin and then writes: "The Christian church is battling this takeover itself, with apostate congregations taking down crosses and replacing them with pride flags. No longer do they pray to Jesus and read the Bible, but instead they pray to drag queens and read the works of radical activists."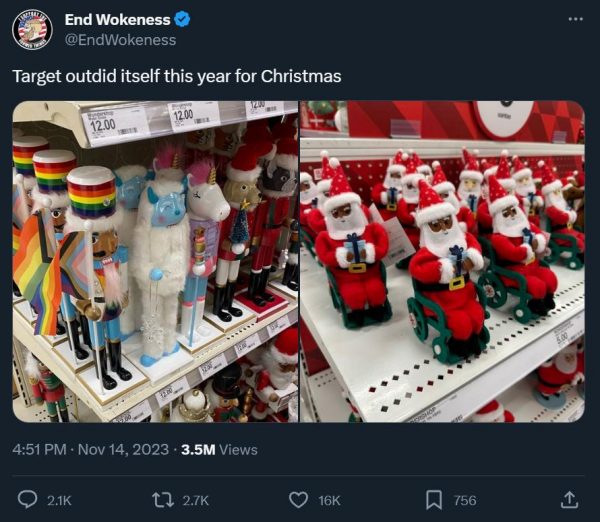 In May of this year, outrage over LGBTQ+ Pride related merchandise being sold, especially in the company's southern regional stores, by far-right activists caused Target Corporation to confirm that in some of its locations in semi-rural areas of rural Georgia, South Carolina, and Arkansas have moved Pride merchandise from the front of the stores to backroom areas or deeper into the stores after confrontations and backlash from shoppers.
Target's Pride Collection, which was displayed for sale starting on May 1, is comprised of more than 2,000 products, including clothing, books, music and home furnishings. Items include "gender fluid" mugs, "queer all year" calendars and books for children aged 2-8 titled "Bye Bye, Binary," "Pride 1,2,3" and "I'm not a girl."
Speaking for the Minneapolis-based retail giant, spokesperson Kayla Castaneda noted: "Since introducing this year's collection, we've experienced threats impacting our team members' sense of safety and wellbeing while at work. Given these volatile circumstances, we are making adjustments to our plans, including removing items that have been at the center of the most significant confrontational behavior."
Castaneda related that the company has been celebrating LGBTQ Pride Month for over ten years, but this year the increased opposition and hostility gave the company pause and led to a decision to pull some of the Pride merchandise.
In an email to the Blade in June, Castaneda said, "Our focus now is on moving forward with our continuing commitment to the LGBTQIA community and standing with them as we celebrate Pride month and throughout the year."