Log Cabin GOP compares FBI raid on Trump's Mar-A-Lago to Stonewall
In February, the National Archives asked the Justice Department to investigate Trump's handling of White House records
WASHINGTON – As the outraged fallout continued in Republican Party circles Tuesday, after special agents of the Federal Bureau of Investigation executed a search warrant Monday at the South Florida estate of former President Donald Trump, the LGBTQ political group Log Cabin Republicans, (LCR) joined the growing chorus on the right angered by the search.
"Just as the patrons of Stonewall were not intimidated by police, we will not be intimidated by the weaponization of the FBI and DoJ against President Trump or his home, Mar-A-Lago… …where (as we announced hours ago) we will be holding our annual gala later this year!" the group tweeted Monday after news of the search broke.
Reaction to the LCR tweet was swift ranging to from disgust as expressed by LGBTQ writer and radio host Rob Watson to outright anger as noted by former Advocate editor and LGBTQ journalist Matthew Breen.
Good God. You could not be less relevant if you tried. If we were back at #Stonewall , you wouldn't be with the patrons, you'd be buying the cops coffee.

— Rob Watson (@JandJDad) August 9, 2022
Quislings.

— Matthew Breen (@matbreen) August 10, 2022
The FBI's action was described as unprecedented by legal experts and analysts, however the execution of the search warrant underscores the fact that U.S. Attorney General Merrick Garland will order investigations into criminal wrong doing to include the former president.
Trump and his Republican allies in Congress have dismissed the FBI search as politically motivated.
While a copy of the search warrant was delivered to Trump's attorneys, little is known about the predicate probable cause found significant enough that a federal judge authorised the search. The affidavit which is the foundational document showing that a crime had been committed and that evidence would likely be found during the search provided to the judge to make that determination has not been made public.
A Justice Department source told the Blade that last January Trump had been found in possession of 15 boxes of materials at his Florida home, which he relinquished to staff from the National Archives amid concerns he may have violated the Presidential Records Act, (44 U.S.C. Chapter 22).
A certain portion of the paperwork that Trump had in his possession was classified which the Justice Department official noted is by itself criminal in nature.
In February, the National Archives asked the Justice Department to investigate Trump's handling of White House records. The National Archives said some of the documents Trump turned over to them had been ripped up and taped back together CBS News noted.
It remains to be seen whether the search will lead to criminal charges against the former president or anyone in his immediate orbit, but former prosecutors noted there are serious penalties for violating public records laws the Hill reported Tuesday.
"Highly classified information is treated that way because of its extreme sensitivity. There is a whole range of material that is really a crown jewel, national security, high-consequence sequence. And if that's what a person carried away rather than leaving it in the hands of the government and complying with the Presidential Records Act, that's a gravely serious matter," said John Barrett, a former federal prosecutor who worked for the independent counsel investigating the Iran-contra scandal and served in the DOJ inspector general's office.
The former president had issued a lengthy statement Monday evening in which he called the raid an "attack by Radical Left Democrats who desperately don't want me to run for President in 2024."
The House GOP minority leader Kevin McCarthy promised retribution in a tweet should his party retake control of Congress in the Fall midterm elections:
Attorney General Garland: preserve your documents and clear your calendar. pic.twitter.com/dStAjnwbAT

— Kevin McCarthy (@GOPLeader) August 9, 2022
The Justice Department and the FBI both declined to comment.
Former President Trump's Mar-a-Lago Home Being Searched Causes Immediate Political Fallout:
ACLU: 120 new anti-LGBTQ bills in the first few weeks of 2023
"Across the country, trans people & families are gearing up to fight back- prevent every one of these bills from becoming law"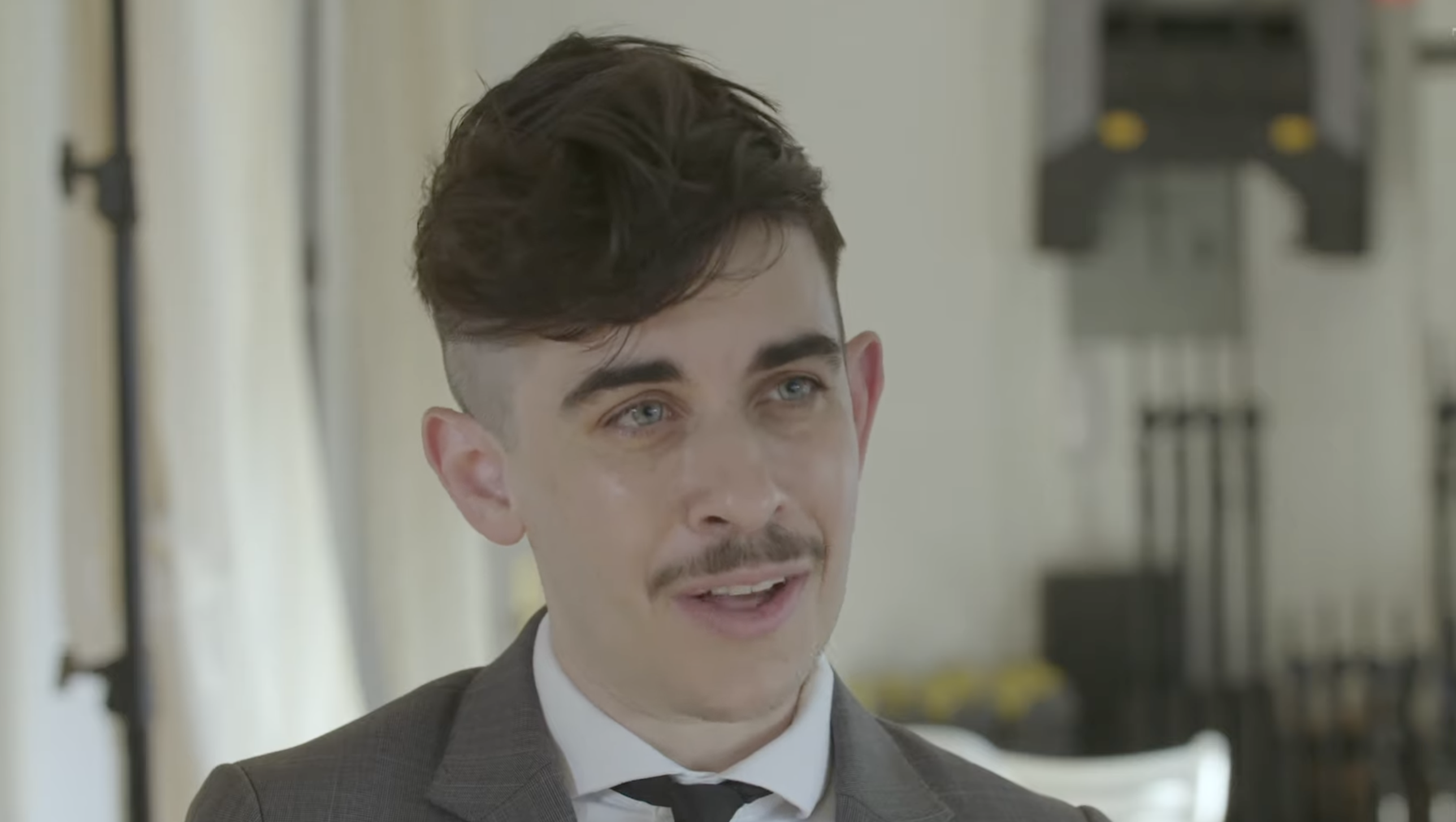 NEW YORK – Lawmakers across the country have introduced more than 120 anti-LGBTQ bills so far this year, according to a press release issued Thursday by the ACLU, America's largest and best-known litigation and lobbying group for individual rights and civil liberties.
In a press release announcing the findings, the ACLU introduced a digital dashboard, which summarizes the proposed anti-LGBTQ policies, organizes the bills by category, and tracks their progress through state legislatures.
"These bills represented a coordinated effort to deny transgender people our freedom, our safety, and our dignity," said Chase Strangio, deputy director for transgender justice at the ACLU's LGBTQ & HIV Project.
"Across the country, trans people and our families are gearing up to fight back and prevent every one of these bills from becoming law," he said in the press release.
Last year, the ACLU reports there were a record breaking 278 bills targeting LGBTQ people, of which 20 have become law. The group's litigation team has fought against "bills across the country restricting access to gender-affirming health care, barring trans people from updating identity documents, and denying transgender students equal access to school facilities and activities, as well as defending inclusive policies from political and legal attacks."
Additionally, the ACLU has brought lawsuits challenging book bans that target materials with LGBTQ characters or themes and represented parties in litigation over a Texas law that criminalizes parents who facilitate their trans children's access to guideline directed, medically necessary healthcare treatments and procedures.
The number of new anti-LGBTQ legislative proposals seen in the first few weeks of 2023 is especially remarkable considering that some state legislatures have not yet begun filing new bills.
In a Washington Blade article published Wednesday, activist and legislative researcher Erin Reed said that in addition to the fact that lawmakers are now on track to eclipse last year's record number of anti-LGBTQ bills, the proposals introduced so far this year have tended to be more extreme and cruel than in years past.
The ACLU has categorized them in seven primary focus areas: healthcare access, schools and education, free speech and expression, access to accurate IDs, Weakening Civil Rights Laws, Public Accommodations, and Other Anti-LGBTQ Bills.
The ACLU's press release describes each of these types of legislative proposals:
Health Care Access

Lawmakers are targeting access to medically-necessary health care for transgender people. Many of these bills ban affirming care for trans youth, and can even create criminal penalties for providing this care. 35 bills target health care access for transgender people.

Schools & Education

State lawmakers are trying to prevent trans students from participating in school activities like sports, force teachers to out students, and censor in-school discussions of LGBTQ people and issues. 58 bills target LGBTQ rights in schools and educational settings.

Free Speech & Expression

Despite the safeguards of the First Amendment's right to free expression, politicians are fighting to restrict how and when LGBTQ people can be themselves, limiting access to books about them and trying to ban or censor performances like drag shows. 19 bills target freedom of speech and expression for LGBTQ people.

Access to Accurate IDs

These bills attempt to limit the ability to update gender information on IDs and records, such as birth certificates and driver's licenses. Four bills target the right to accurate identity documents for transgender people.

Weakening Civil Rights Laws

These bills attempt to undermine and weaken nondiscrimination laws by allowing employers, businesses, and even hospitals to turn away LGBTQ people or refuse them equal treatment. Seven bills seek to weaken existing civil rights laws.

Public Accommodations

These bills prohibit transgender people from using facilities like public restrooms and locker rooms.

Other Anti-LGBTQ Bills

These bills don't quite fit in any of the other categories, but nonetheless target the rights of LGBTQ people. Examples include restrictions on marriage and bills preempting local nondiscrimination protections. Five bills target LGBTQ people and rights, including proposed amendments to define transgender people out of existence.